Written by Dion Jay Tality
Some healthcare organizations struggle to reduce costs, ensure accurate billing, and maintain medical records. More alarmingly, they face challenges in delivering quality healthcare amid the ongoing pandemic. 
Healthcare business process outsourcing (BPO) optimizes its operations. It is a viable solution for scaling back-end functions and improving medical services.
This page explores the rise of healthcare BPO and its services. It also talks about the importance of hiring service providers for the healthcare sector and the qualities of a good BPO partner.
What Is Healthcare Business Process Outsourcing?
Healthcare business process outsourcing is when a healthcare provider hires a third-party vendor to handle medical or non-medical operations.
The most common healthcare BPO services are non-clinical tasks such as:
Medical billing

Claims processing

Data management
But in recent years, healthcare outsourcing has started to cover the following:
Patient care

Telehealth

Remote patient monitoring (RPM)
The Rise of Healthcare Business Process Outsourcing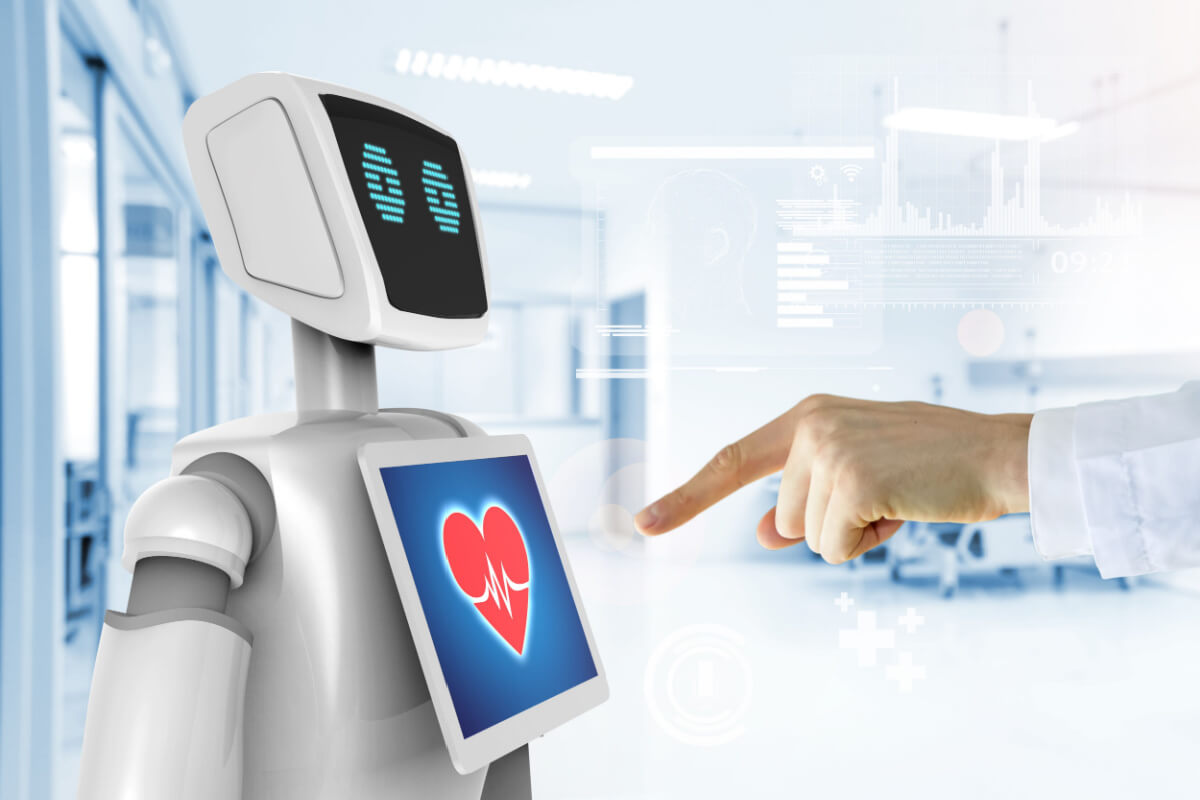 Healthcare business process outsourcing has exponentially grown in recent years. What started as an industry exclusively offering non-clinical services has evolved and garnered enough trust to offer outsourced clinical functions.
Let's take a look at the evolution of healthcare BPO.
A Brief History of Healthcare BPO
You can trace the practice of outsourcing back to the 1950s. Some companies then outsourced product manufacturing. But key players in the industry coined the term "outsourcing" only in 1989. Since then, call centers have sprouted in different parts of the world, leading to the rise of BPO in the 1990s.
In the 2000s, the BPO industry evolved. It skillfully handles front-office functions (call centers) and back-office operations (administrative tasks). Today, it serves businesses of all sizes across different industries. The healthcare sector is no exception.
The healthcare BPO industry is expanding. It used to handle only non-medical, back-office functions to improve healthcare operations. But it has now begun to cover front-office functions and some clinical tasks.
Current Market Trends
The pandemic paved the way for clinical BPO services. Third-party service providers began offering direct patient care, telehealth, and RPM services.
According to MarketsandMarkets, the following are some of the current healthcare BPO market trends:
COVID-19 Pandemic Impact.

Healthcare providers outsource non-core functions to protect staff and healthcare professionals. Digital tools and communication technologies enable telehealth and RPM services.

Healthcare Cost Reduction.

Medical organizations face pressure to reduce rising healthcare costs. Outsourcing reduces operating costs and boosts revenue cycle management (RCM) for business profits.

Artificial Intelligence (AI) for Drug Formulation.

Key industry players use AI for drug formulation and discovery, making the entire process more efficient and successful.

Data Privacy and Protection.

About one-third of data breaches lead to medical identity theft. Healthcare organizations mitigate data security issues using healthcare BPO providers' expertise and security technology.
Future of Healthcare BPO
The healthcare business process outsourcing sector shows no sign of slowing down, and it has a long way to go to reach its full potential. Statistics predict a bright and promising future for the industry.
To understand its potential market growth, consider the following data:
Types of Healthcare BPO Services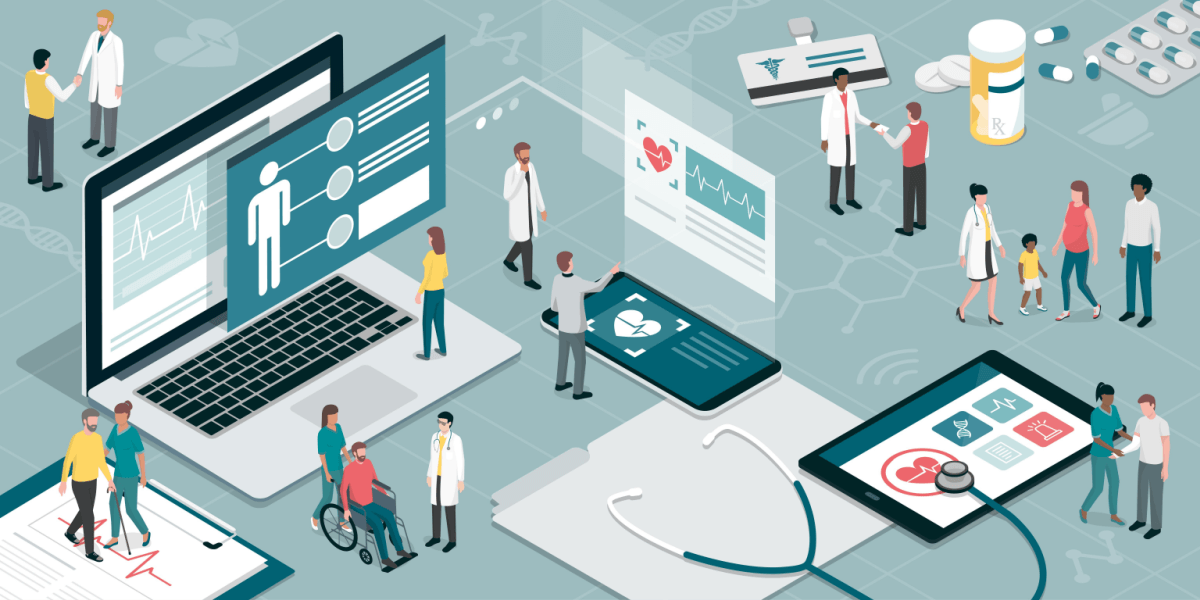 Healthcare business process outsourcing covers both non-medical and medical BPO services. Below are healthcare BPO services grouped into three sectors:
Non-clinical Operations
Healthcare business process outsourcing is a popular way to handle non-medical operations. Healthcare organizations outsource to allow their team of healthcare professionals to focus on patient care. Outsourcing non-clinical tasks also reduce their overall operating costs. 
Explore some examples of non-clinical functions to outsource below.
Medical billing

involves generating superbills and filing claims with healthcare insurers for the medical services patients receive. It uses medical codes such as the

Healthcare Common Procedure Coding System (

HCPCS),

International Classification of Diseases (ICD)

, and

Current Procedural Terminology (

CPT). Skilled contractors ensure data accuracy before claims get forwarded to insurance carriers. 
Claims processing

entails reviewing submitted claims, verifying health coverage, and making insurance payments. Entrusting this complicated process to a third-party service provider is practical.
Data management

involves recording, organizing, and protecting patient health information (PHI). Healthcare providers should comply with the Health Insurance Portability and Accountability Act of 1996 (HIPAA).

Outsourcing to a BPO healthcare provider ensures compliance, data accuracy, and privacy.
Medical transcription

is the process of converting audio files into text formats. It requires specialists with medical backgrounds to transcribe healthcare professionals' conversations. This function is crucial for accurate medical recording and reporting. Thus, outsourcing the process to a BPO healthcare provider is a viable solution.
Administrative Functions
The BPO industry is notable for handling outsourced administrative tasks. Most businesses hire third-party service providers to handle departments vital to their operations. Healthcare business process outsourcing does the same. Below are some administrative functions to consider outsourcing.
Revenue cycle management (RCM)

refers to how healthcare providers manage finances. It entails recording, organizing, and collecting revenue from patients. The right BPO partner helps you boost your profits by efficiently managing this function.
Human resources (HR)

is a crucial department in any organization. Healthcare providers should have a solid HR team for hiring, managing, and retaining employees. Entrust your HR tasks to a third-party vendor so that you can focus on treating patients.
Information technology (IT) support

involves troubleshooting, hardware deployment, software installation, and network management. Medical organizations need IT support, but it is not their primary expertise. Thus, you should outsource to a managed service provider (MSP) with the right professionals and digital infrastructure.
Supply chain management

covers the flow of products and services. It involves the procurement, inventory, and utilization of medical supplies. Outsourcing this function expedites and ensures smooth healthcare operations.
Clinical Operations
Healthcare business process outsourcing has covered clinical operations only recently. The pandemic triggered a rapid digital transformation in various industries. Likewise, digital tools and technologies enabled healthcare BPO vendors to offer the following services:
Patient care

refers to the delivery of healthcare services to patients. Outsourcing is a good option if you lack staffing, technology, and resources to perform certain tasks. For example, a medical center hires laboratory and medical imaging centers for diagnostic services.
Telehealth

provides healthcare services to patients remotely using communication technologies. Patients get virtual consultations, diagnoses, and treatments without visiting their doctors' offices.
RPM

tracks patients' status at home or in a remote area. Technology allows remote monitoring of patients, regardless of their distance. For instance, patients use wearables to track their health conditions. 
Medical Organizations and Types of Healthcare Covered by BPO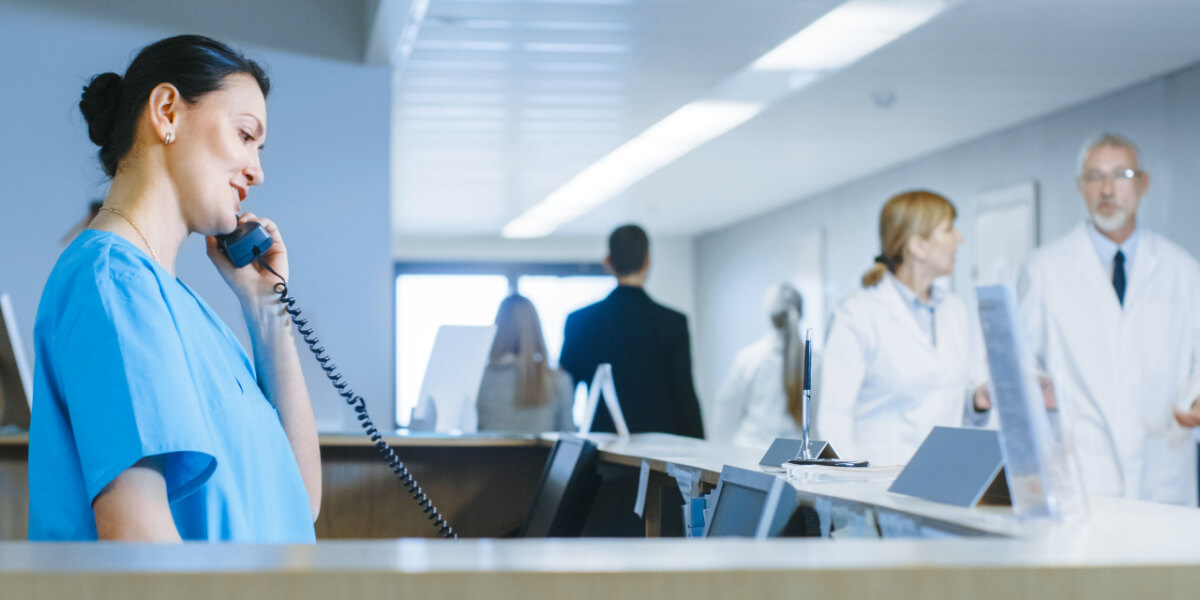 Healthcare business process outsourcing is not limited to clinics and hospitals. Healthcare BPO providers also serve other healthcare organizations.
Hospital.

A hospital covers various medical, surgical, and psychiatric services. It consists of several units, including administrative and non-clinical departments. As such, hospitals outsource a wide range of tasks—medical, non-medical, and administrative.
Doctor's Office.

A doctor's office handles preventative routines and medical checkups. It usually focuses more on medical examinations and diagnoses than actual treatments. Doctors often outsource back-end operations to prioritize patient care.
Clinic.

A clinic also provides routine checkups and medical examinations. Walk-in clinics and urgent care centers fall under this category. Similar to doctors' offices, clinics entrust non-medical functions to BPO providers.
Imaging Center.

A radiology center provides X-ray, magnetic resonance imaging (MRI), and computerized tomography (CT) scan services. These imaging centers often entrust medical billing and claims processing tasks to third-party vendors.
Ambulatory Surgical Center.

An ambulatory surgical center performs outpatient surgery. Patients undergo minor operations in this facility, leaving the facility on the same day as their operation. Outsource non-clinical tasks so that your surgeons can focus on surgical procedures.
Birth Center.

This healthcare facility specializes in childbirth. It's a cost-effective option for mothers for normal childbirth delivery, made even more so by using healthcare BPO services for billing. 
Hospice.

A hospice provides patients with palliative care. It seeks to improve the quality of life for people with advanced or terminal illnesses.

It offers medical care and meets patients' emotional, psychological, social, and spiritual needs.
Mental Health and Addiction Treatment Center

. It provides patients with psychiatric and psychological care. It offers both inpatient and outpatient care. These centers outsource non-clinical tasks such as medical billing.
Healthcare business process outsourcing also covers the healthcare services below.
Doctor care

covers medical examinations and diagnoses provided by primary care physicians. Specialists, such as pediatricians, head and neck doctors, dermatologists, and gastroenterologists, also fall under this category.
Hospital care

offers various medical services, from medical checkups to actual treatments. It allows inpatients and outpatients to stay in the facility.
Preventative services

are routine medical care services designed to prevent diseases and promote well-being. These include annual physical exams, immunizations, flu shots, and screenings.
Laboratory and diagnostic services

include lab tests such as bloodwork and urinalysis. They also cover imaging tests like X-rays, ultrasounds, MRIs, and CT scans.
Prenatal care

focuses on pregnancy-related checkups and tests from a healthcare professional. Patients seek vital care every month or when complications arise.
Dental care

requires dentists to handle oral prophylaxis and tooth extraction. It includes a wide range of dental services, from restorative dentistry to oral surgery.
Mental health care

seeks to ensure the emotional and psychological well-being of patients. Healthcare professionals perform diagnosis and treatment of mental health issues.
Nutritional support

relies on nutritionists and dieticians to help patients manage their diets.

This healthcare service aims to help clients eat properly and live healthy lifestyles.
Top Reasons for Hiring a Healthcare BPO Provider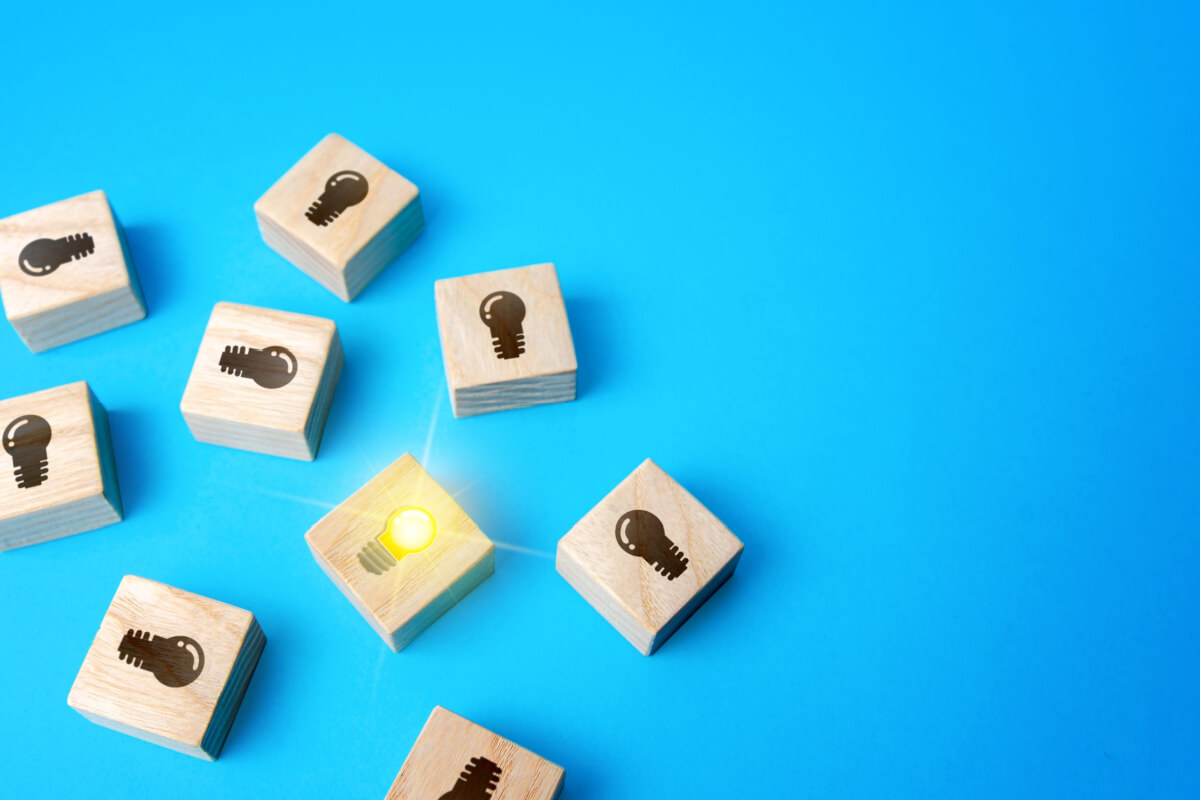 Healthcare organizations outsource for several reasons. Mostly, they want to focus on core healthcare functions and reduce operating costs. But the advantages of healthcare BPO go far beyond these two reasons.
Below are reasons you should consider healthcare business process outsourcing.
Undivided Focus on Medical Operations.

As a healthcare provider, patient care is your top priority. But you should pay attention to your non-clinical functions and administrative tasks. Outsourcing lets you entrust back-end operations to a reliable provider so that you can focus on treating patients.
Significantly Reduced Operating Costs.

Outsourcing does not only allow you to focus on clinical functions; it also helps reduce operating costs, especially if you hire an offshore BPO provider. After all, hiring employees and investing in technology are more expensive than outsourcing tasks and functions to a capable team.
Access to an Expert Workforce and Advanced Technologies.

A healthcare provider seeks to optimize its operations. Outsourcing allows you to achieve your optimization goal by providing you with health experts and the latest tools and technologies.
Data Accuracy, Service Efficiency, and Productivity.

Tapping into a trustworthy BPO provider ensures three things. First, it protects your patients' protected health information and ensures accuracy.

Second, your operations are more efficient with its workforce and resources

. Lastly, it boosts your organization's productivity and profitability.
Scalability and Growth.

Business expansion requires an expert workforce and advanced technology. Not only does a BPO provider handle your operations, but it also helps scale and grow your facility.
What To Look for in a Healthcare BPO Partner
Healthcare business process outsourcing offers many advantages. But hiring the right BPO partner is key to optimizing your healthcare operations.
Start your search by studying the industry and your market segment. You should assess your current operations, identify existing problems, and list areas for improvement. Once you have identified your needs, you know what to look for in a healthcare BPO partner.
When finally choosing a service provider, consider these five key factors:
Proven Track Record.

Opt for a BPO partner that has long been serving the healthcare sector. You should also consider its field of specialization and how well it aligns with your operation. These two factors will help you narrow your list of prospective candidates.
Expert and Skilled Workforce.

The workforce is the most critical aspect of a BPO provider.

Employing licensed healthcare professionals is critically important if you outsource clinical functions.

Even for agents performing non-clinical tasks, ensure they have medical backgrounds and undergo proper training.
Advanced Technology.

The best healthcare BPO provider has advanced technological resources. Capitalize on technologies such as automation, AI, and cloud computing. They will help optimize your operations and provide better healthcare outcomes.
HIPAA Compliance.

HIPAA aims to ensure that patient information is protected. Any violations have legal implications. So hire a healthcare BPO partner that has 100% adherence to HIPAA guidelines. This will safeguard your patients and also protect your organization in the long term.
Good BPO Reputation.

As with any business, reputation matters the most when looking for a BPO healthcare provider to work with. Make sure your prospective partner has a good reputation by examining its credentials. Check its license to operate, standard certification, and awards.
The Bottom Line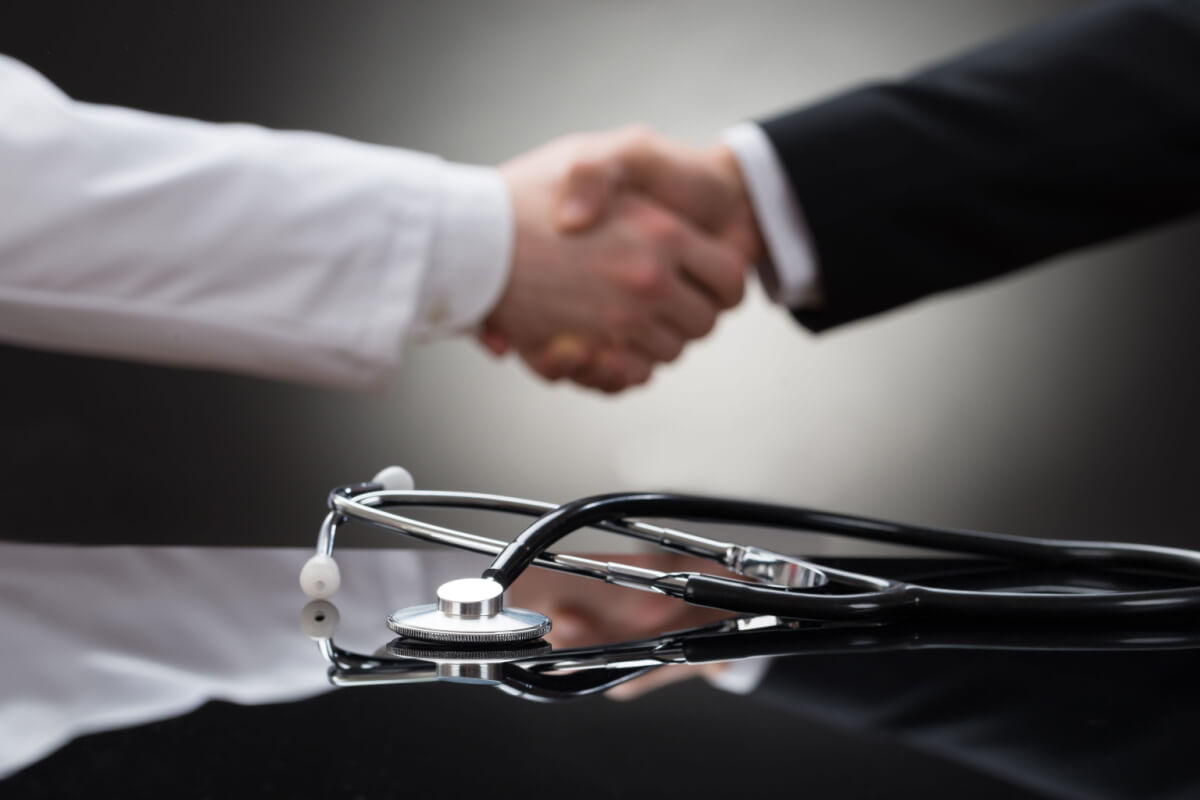 Healthcare business process outsourcing is effective in helping healthcare organizations scale their operations. So consider hiring a BPO partner to streamline and improve certain tasks.
But first, understand what healthcare BPO is and what the industry covers. Consider all the valuable information discussed above. That will help you decide which functions to outsource and what to look for in a service provider.
Capitalizing on healthcare BPO will pave the way for your success. Not only will you optimize your operations, but you will also deliver quality healthcare. Ultimately, you will meet your patient's needs and foster their overall well-being.