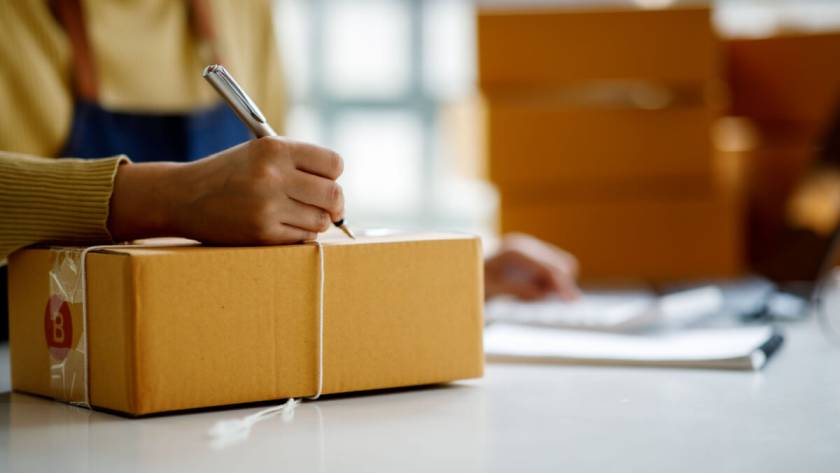 Written by Dion Jay Tality
Nowadays, big companies and top brands outsource some aspects of their operations to third-party vendors to scale their businesses and expand their global reach. Even small and mid-sized enterprises (SMEs) employ offshore outsourcing to reduce costs and focus on their core functions.
Enter offshoring providers in the Philippines. These companies offer several advantages due to the country's lower costs, skilled workforce, and supportive government. Consider following in the footsteps of some of the world's top brands and capitalizing on the Philippine outsourcing industry.
This article explores some examples of companies outsourcing to the Philippines.
A Quick Look at the Philippine Outsourcing Industry
Outsourcing to the Philippines proves beneficial to businesses of all sizes. The country's business process outsourcing (BPO) industry has come a long way since its humble beginnings in 1992. The Philippines now has over 700 outsourcing companies.
The country's information technology and business process management (IT-BPM) industry contributes 7.5% of the country's gross domestic product (GDP), generating $29.5 billion in revenue. This sector also created 1.44 million jobs in 2021, making it the biggest job generator in the country. Recently, the industry has expanded its reach to the provinces, comprising up to 30% of the workforce. 
Known as the world's BPO capital, the Philippines has a proven track record in the outsourcing industry. The country caters to companies from top nations such as the U.S., Canada, Europe, and Australia. Its IT-BPM industry will continue to prosper, making it a top choice for companies looking to capitalize on offshore outsourcing.
In the next section, let us look at a few examples of companies outsourcing to the Philippines.
Top Companies Outsourcing to the Philippines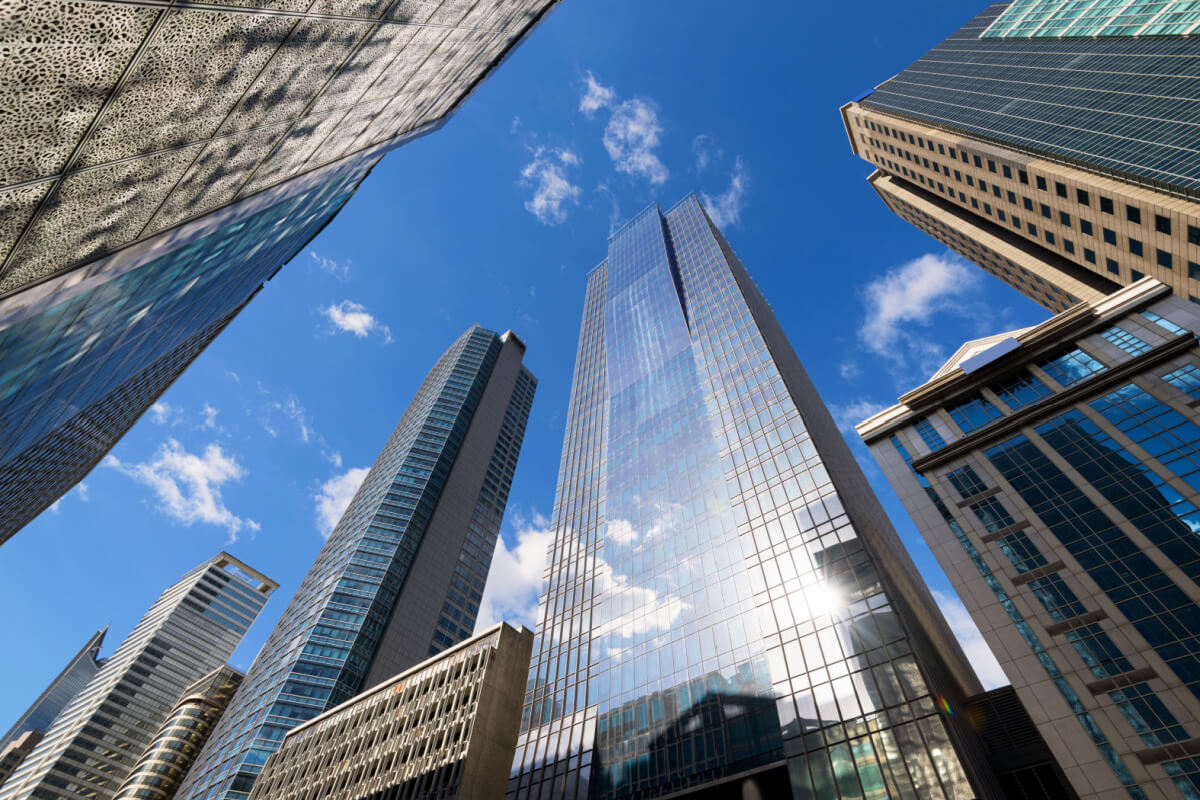 Deloitte cites that cost reduction is the top reason companies outsource, followed by standardization and process efficiency. Top brands and SMEs employ offshore outsourcing to save money on both labor and operating costs.
According to Clutch, nine out of 10 small businesses planned to outsource processes in 2022. Its survey of over 1,000 small companies in 2022 and 500 in 2021 revealed that these businesses would outsource to:
Access flexible resources (33% of the respondents);

Save time and improve efficiency (27%);

Work with experts (26%); and

Grow their business (19%).
Businesses outsource for various reasons and work with outsourcing companies in different ways. They usually partner with offshore providers in key outsourcing destinations such as:
India

Ukraine

Poland

Brazil

Mexico

Malaysia

Argentina
But the list will not be complete without the Philippines. Below are examples of companies outsourcing to the Philippines.
1. Amazon: E-commerce
Amazon is one of the world's largest online retailers. Based in Seattle, this American multinational conglomerate offers various products and services to customers worldwide. The company operates in over 190 countries today and is considered one of the "Big Four" tech companies (along with Google, Apple, and Facebook).
How They Outsource to the Philippines  
Amazon has been outsourcing to the Philippines for over a decade now. The company delegated front-office tasks such as customer service and back-end functions such as data entry services to Philippine BPO firms. It capitalizes on the country's vast talent pool and cost-efficient labor.
Recently, Amazon has committed to contributing to the workforce target of the IT and Business Process Association of the Philippines (IBPAP). Its AWS re/Start program for talent upskilling seeks to add 1.5 million more jobs to the country's outsourcing sector. 
2. American Express: Banking and Finance
American Express (AmEx) is a multinational financial services corporation headquartered in New York City. The company is best known for its credit card products and banking services.
However, it has since expanded to offer various financial products and services, such as personal and business loans, insurance, and wealth management. 
How They Outsource to the Philippines  
AmEx has offices in more than 40 countries, serving millions of customers globally. The company also has an office in the Philippines as part of its offshoring strategy. Despite having an in-house center in the country, it continues outsourcing business functions to BPO partners. It is a perfect example of a company outsourcing to the Philippines.  
Primarily, AmEx outsources customer service, IT support, billing, and collections services to the country. It also delegated back-office functions such as data entry and financial analysis. AmEx leverages Philippine outsourcing to reduce costs, improve efficiency, and enhance the customer experience.
3. Apple: Technology
Apple Inc. is a multinational technology company based in Cupertino, California. This company designs, develops, and sells consumer electronics, computer software, and online services. It is popular globally for its flagship products such as the iPhone, iPad, and MacBook. It is also famous for its services such as the App Store and iCloud. 
Founded in 1976 by Steve Jobs, Steve Wozniak, and Ronald Wayne, Apple has become one of the world's largest technology companies. It has a reputation for producing innovative and high-quality products with a massive impact on the industry.
How They Outsource to the Philippines 
Apple is known for outsourcing its manufacturing and production processes to China. But it also has outsourced customer service and technical support to the Philippines for several years. Apple partners with Philippine BPO companies to access skilled professionals to assist its customers worldwide. 
4. Google: Technology
Who does not know the number one search engine in the world? Google is a multinational technology company specializing in Internet-related services and products. Aside from search engines, it offers online advertising technologies, cloud computing, and software. 
Founded in 1998 by Larry Page and Sergey Brin, the company has become one of the world's largest and most influential technology companies. Google is known for its innovative products and services and commitment to sustainability.
How They Outsource to the Philippines  
Since 2013, Google has had an offshore center in the Philippines for its customer service and IT support operations. As such, it is a prominent example of a large company outsourcing to the Philippines. Google continues to delegate certain business functions, such as app and software development, to third-party vendors in the country.
5. Facebook: Social Media
Did you know there are almost three billion monthly active Facebook users worldwide? The figure proves it is the world's most active social media channel. Facebook is a social media and networking company founded in 2004 by Mark Zuckerberg. This free social networking site offers a convenient way to interact with family and friends.
The company has grown over the years through multiple mergers and acquisitions. It has acquired about 82 companies such as WhatsApp, Instagram, Oculus VR, and Giphy. Its mission is to "give people the power to build community and bring the world closer together."
How They Outsource to the Philippines  
Facebook began outsourcing to the Philippines in 2016. Content moderators, customer support specialists, and IT technicians are some notable roles outsourced to the country. 
Content moderators are crucial in social media because they filter violent and offensive content. Customer support specialists assist Facebook users, while IT technicians offer technical assistance such as troubleshooting.
6. Hewlett-Packard or HP: IT
Hewlett-Packard, commonly known as HP, is a multinational IT company. This company offers various hardware and software products and services such as personal computers, printers, servers, storage devices, and enterprise software. In 2015, HP became two separate companies: HP Inc. and Hewlett-Packard Enterprise.
How They Outsource to the Philippines 
HP is another example of a company outsourcing to the Philippines since the early 2000s. It partners with Philippine BPO companies for customer service and technical support operations. The company also leverages the country's soft skills and technical expertise by outsourcing IT support and software development. 
7. IBM: IT
A multinational tech company, IBM stands for International Business Machines Corporation. The company is headquartered in Armonk, New York, and serves clients in 170 countries. It provides various hardware and software products, not to mention cloud and tech consulting services. Additionally, it offers cloud computing, artificial intelligence, and cybersecurity solutions.
How They Outsource to the Philippines 
IBM is one of the largest employers of outsourced workers globally. In fact, the company outsources about 70% of its workforce. 
Some of IBM's outsourced workers are in the Philippines. Since the early 2000s, IBM has focused on offshoring software development and back-end operations to the country. 
8. LinkedIn Social Media
LinkedIn is a social media and professional networking platform founded in 2002 and located in California. It is a platform for professionals to connect, network, and build their careers. It also offers business services such as job postings, online learning programs, and advertising solutions. The company seeks to foster professional development and career growth.
How They Outsource to the Philippines  
LinkedIn is the most popular employment website in the world. As such, it seeks help from outsourcing destinations to handle some of its customer support and back-office functions. This social media platform is an example of a company outsourcing to the Philippines. 
9. Microsoft: Technology
Microsoft is a multinational technology company selling software and hardware products and cloud computing services. Their products include the Windows operating system, Microsoft Office, and Microsoft Azure. Microsoft is notable for its leadership, innovation, creativity, and productivity.
How They Outsource to the Philippines  
Microsoft has a global supply chain with manufacturing partners in various countries, primarily China. But the company also outsources internal support and services to the Philippines. Microsoft partnered with the Philippine Department of Information and Communications Technology (DITC) to prepare for the next digital cities in the country.
10. Nike: Footwear Retail
Nike is a multinational footwear company founded in 1964. Today, it offers products such as apparel, equipment, and accessories. Its two famous subsidiaries are Converse and Brand Jordan.
How They Outsource to the Philippines
Nike heavily relies on offshore outsourcing to serve millions of customers and fans worldwide. It has no manufacturing plants of its own but instead outsources the work to contractors in the Philippines and other Asian countries. 
11. The Coca-Cola Company: Beverages
The Coca-Cola Company is a multinational beverage corporation with a 128-year history. With its headquarters in Atlanta, Georgia, the company produces and distributes over 500 soft drinks, such as Coca-Cola, Sprite, Fanta, and Minute Maid. Its plants in Delaware focus on manufacturing and retailing.
How They Outsource to the Philippines  
The Coca-Cola Company produces its own drinks. But the company used to outsource its products to bottling partners worldwide, including the Philippines. These partners were responsible for distributing beverages locally. Today, Coca-Cola has offshore centers in the Philippines after the country acquired ownership in 2007.
12. UnitedHealth Group: Health Insurance
UnitedHealth Group (UHG) is a health insurance company in Minnetonka, Minnesota. This insurer offers health insurance products and services, whether medical, dental, or vision coverage. Considered the world's largest healthcare company, UHG promotes public health and overall well-being.
How They Outsource to the Philippines  
UHG is an example of a company outsourcing to the Philippines. Its subsidiary, Optum, delegated its policy underwriting, benefits customer service, and claims processing functions to offshore providers in the country. 
13. Wells Fargo: Banking and Finance
Wells Fargo is a multinational banking and financial services company in San Francisco, California. This company serves the banking, financial services, and insurance (BFSI) market by offering credit cards, mortgage products, and financial investment services. It is the fourth-largest bank in the United States, consistently ranking in the Fortune 500 list yearly.
How They Outsource to the Philippines  
Due to outsourcing, Wells Fargo has become popular in the Philippine BPO industry. The company outsources both its front- and back-office operations to the country. Customer service representatives, fraud specialists, and billing and collection specialists are some roles it outsources to the country. 
Why Companies Outsource to the Philippines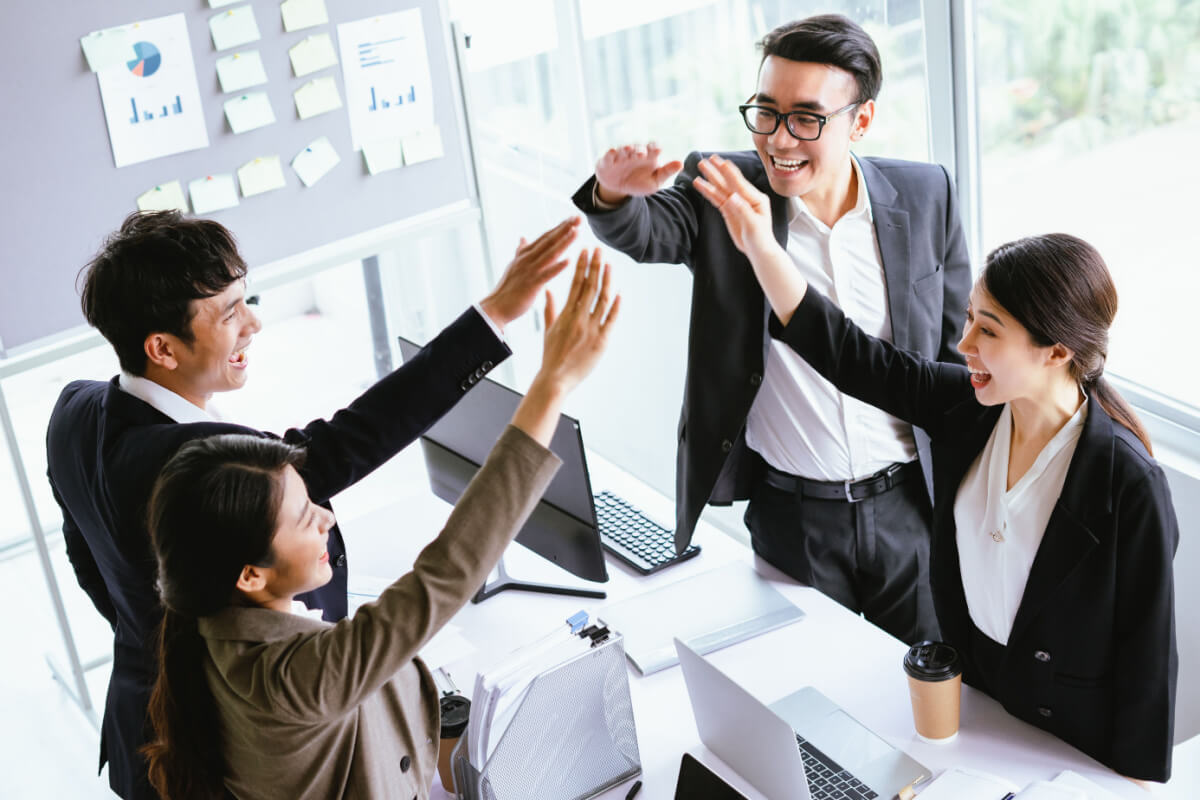 At this point, we have plenty of examples of companies outsourcing to the Philippines. So there must be good reasons they choose the country for front- and back-office outsourcing. 
The Philippines is a major player in the outsourcing industry, notable for its cost-effective labor, skilled talent, and ideal business environment. However, there is more to these benefits than meets the eye. 
Here are more reasons companies outsource to the Philippines:
Reduce Labor and Operating Costs.

Outsourcing to the Philippines can significantly reduce labor and operating expenses by

up to 60% and 50%

respectively. The country's cost of living is relatively cheaper than other countries. Offshore outsourcing helps companies save on wages, office leases, utilities, and other expenses.
Find Diverse and Skilled Talent.

The country has a diverse talent pool with different skill sets and educational backgrounds. Consider the examples of companies outsourcing to the Philippines mentioned above. They outsource to tap into professionals for their business, whether for accounting, IT, or customer service.
Access Advanced Tools and Technology.

The Philippines has invested in developing infrastructure and integrating technology for its digital cities. Outsourcing to this country gives companies access to advanced technologies. They can

outsource tech solutions

and customer-centric service to increase efficiency and enhance customer experience.
Capitalize on English Proficiency.

The Philippines is one of the largest English-speaking nations in the world. The country ranked 22nd in the

2020 English Proficiency Index (EPI)

globally and second in East and Southeast Asia. Companies need not worry about having an English-proficient workforce to communicate with customers.
Guarantee Contractors' Work Ethics.

Filipino workers are known for their strong work ethics, job commitment, and sense of professionalism. They also possess desirable attributes such as patience, hospitality, and resiliency. Through offshore outsourcing, companies can benefit from a reliable and dedicated workforce.
Improve Efficiency and Productivity.

Outsourcing to the Philippines helps companies boost efficiency and productivity by accessing its robust workforce and advanced tech solutions such as

contact center as a service

(CCaaS) software. Offshore outsourcing reduces bottlenecks, optimizes processes, and increases output.
Capitalize on Government Programs.

The Philippine government implemented various programs to bolster the BPO industry, such as the establishment of the

Philippine Economic Zone Authority (PEZA)

. Because of the benefits they offer, companies outsource to the country. Some even employ offshore outsourcing to take advantage of tax incentives.
Enjoy Favorable Laws and Regulations.

The Philippine government has implemented laws and regulations governing its outsourcing industry. Some of these regulations are favorable to foreign companies outsourcing to the country. Take the Special Economic Zone Act as an example, not to mention the

Foreign Investments Act

and the

Omnibus Investments Code

.
Harness the BPO Growth Potential.

The Philippines shows no sign of stopping or slowing down. According to Colliers, its BPO industry could capture a bigger slice of the global market. The mentioned companies outsourcing to the Philippines are just a few examples of the country's growing clientele.
The Bottom Line
Offshore outsourcing proves to be a viable solution for optimizing operations and reducing costs. Learn from the top global brands and the mentioned examples of companies outsourcing to the Philippines to successfully capitalize on the country's BPO market.
Before outsourcing, study the Philippine outsourcing market. Then, examine your business operations to identify your challenges and needs. From there, you can decide which business processes to outsource. 
Most importantly, do due diligence in finding and selecting the right offshore provider for your business. The Philippines has so much to offer as far as outsourcing is concerned—grab this opportunity!