Written by Joyce Ann Danieles
The world has recognized the Philippines as a trusted outsourcing hub, holding about 10%–15% of the market share. Increased cost savings and efficiency drive many businesses to delegate their front- and back-office functions to an offshoring provider in the Philippines.
Despite the country's many offshoring benefits, several issues prevent some companies from completely trusting Filipino service providers. Let us find out what these are by detailing their concerns when offshoring to the Philippines and how to solve them. 
A Brief Look at the Philippine Offshoring Industry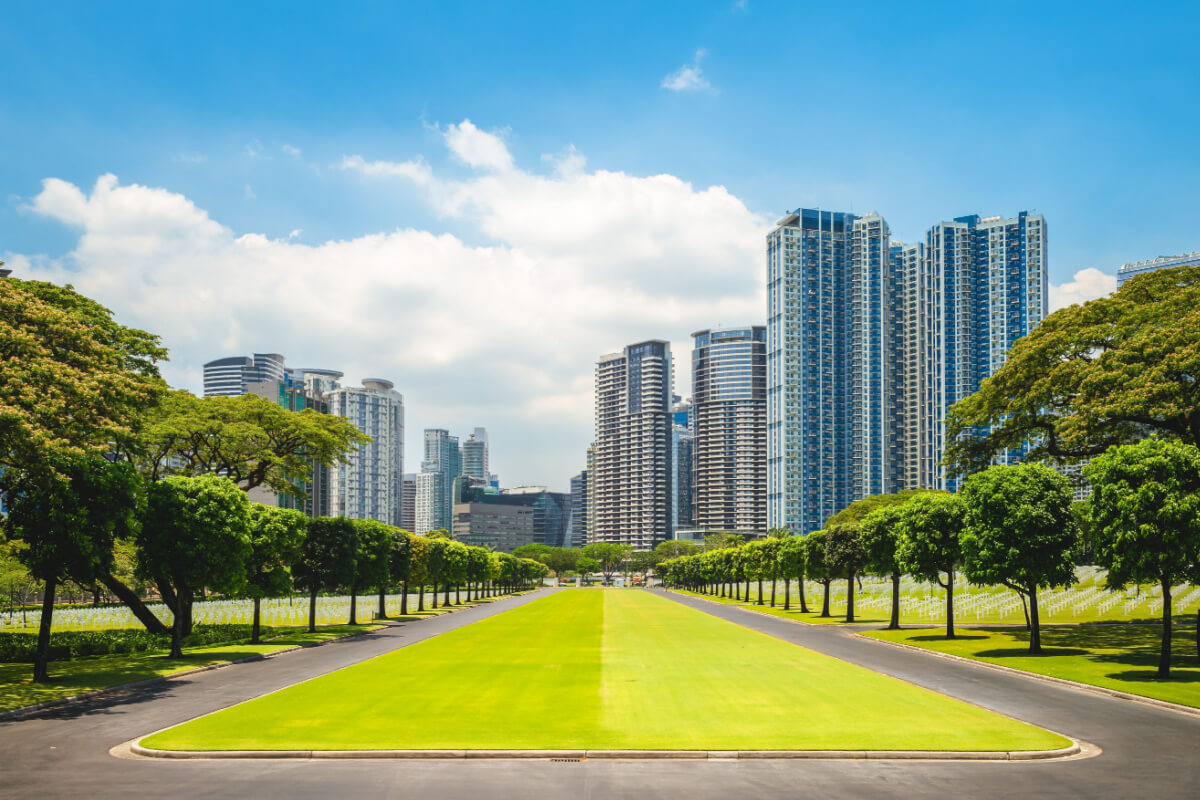 Businesses of all sizes turn to third-party service providers to free their in-house teams from dealing with tedious, non-core functions. They especially choose to offshore such repetitive and time-consuming tasks to double or triple cost reduction and productivity.
Thus, the latest data from Grand View Research (GVR) shows that the global outsourcing industry will reach almost $262 billion in 2022. GVR expects the sector to grow at a compound annual growth rate (CAGR) of over 9% by 2030. Improved flexibility, service quality, and cost savings drive the expansion.
The Philippines is among the best choices for cost-efficient offshoring. The Southeast Asian archipelago houses skilled, English-proficient professionals who provide cost-effective, high-quality performance.
Philippine-based providers use robust technologies to deliver fast and accurate results. They thoroughly prepare all resources, from labor to equipment, to offer these affordable front- and back-office support services:
Customer service

Information technology (IT) support 

Help desk assistance

Desktop support

Call and contact center support

E-commerce support

Finance and accounting assistance

Bookkeeping

Accounts payable and receivable support

Healthcare support

Medical billing and coding

Medical claims processing

Telemedicine

Sales and marketing

Cloud services

Human resources (HR) support

Manufacturing

Knowledge processing

Market research and analysis

Legal processing

Telecommunications support

Order processing and fulfillment

Inventory management

Data entry and management

Creative services 
In addition to cost, technology, and labor-related advantages, Filipino BPO providers let you experience these benefits:
Cultural and operational compatibility

Enhanced focus on core capabilities and initiatives

Round-the-clock support

Boosted productivity and daily output

Increased flexibility and scalability

Strong government support

Streamlined daily processes

Reduced paperwork burdens and backlogs
What Bothers Clients When Offshoring to the Philippines?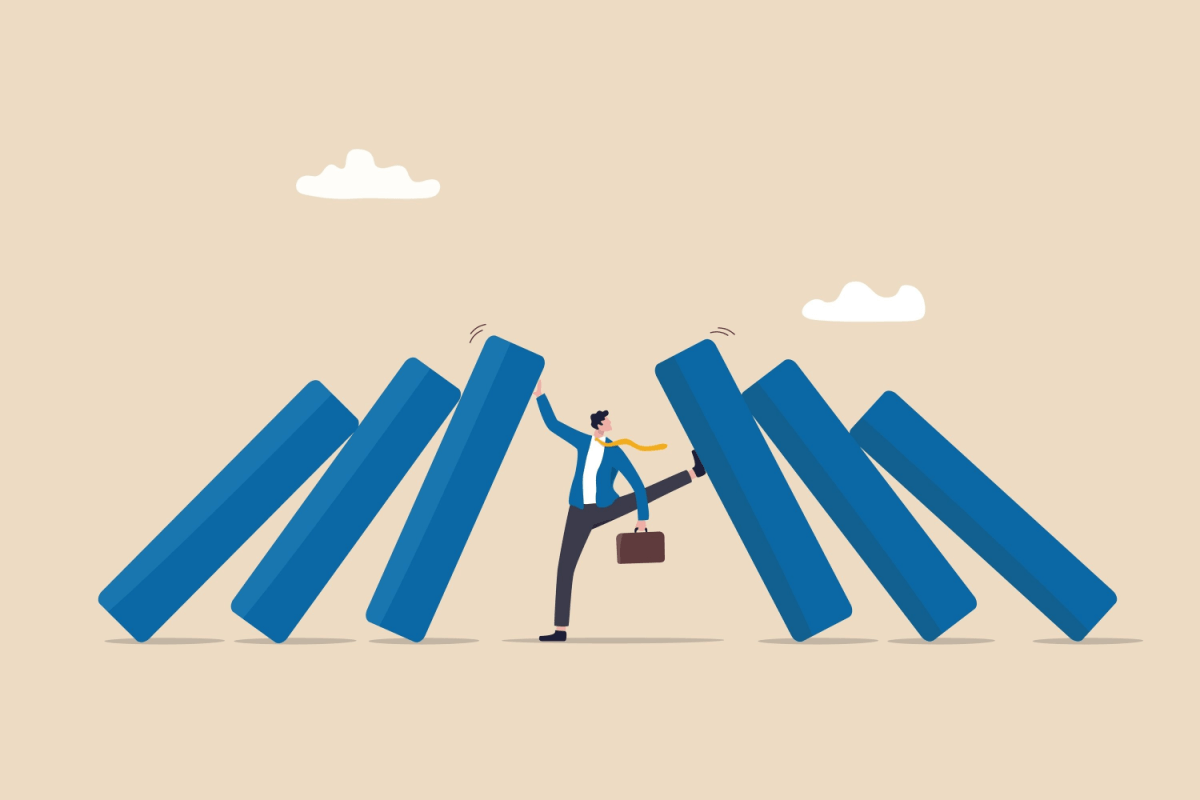 Because of the benefits discussed, the Philippines holds 10% to 15% of the global outsourcing market share. But despite the advantages, certain drawbacks still make some companies hesitant to hire Filipino service providers. 
Below are some concerns over offshoring in the Philippines.
Service Quality Remains an Issue
Hiring third-party service providers comes with its fair share of quality-related challenges. Such challenges when offshoring to the Philippines are likely to arise as well. Still, the work conditions and rules in the Philippines differ from those in your home country. So deliverables may not consistently match or exceed your expectations. 
Plus, you are rarely physically present when working with a non-U.S. company. You cannot always travel to the Philippines for in-person quality monitoring because it adds to your expenses. So most of your communication and meetings occur online; if not weekly, it happens monthly, depending on your availability.
Although service providers specialize in the field, quality issues remain unless you ensure business strategy and goal alignment. This limited control thus potentially leads to the following:
Low-quality deliverables.

If you do not establish a structured quality assurance strategy with your provider, expect errors, inaccuracies, and inconsistencies in the output produced.

Reduced customer satisfaction.

Low-quality output from your third-party team can make your customers dissatisfied. For instance, if you own a big online shop, entrusting customer

data entry services

to a provider without active supervision results in missing consumer information and unmatched item deliveries.

Decreased customer retention.

Mistakes in customer data and order input strain your relationship with your buyers. Such concerns when offshoring to the Philippines push your customers to switch brands. The issues may also damage your business reputation as they become more complicated.

Increased rework burdens.

Small or huge errors significantly affect the accuracy of your daily operations, especially when you own an e-commerce or technology business. Reworking to rectify inconsistencies only increases your backlogs and late orders.

Delayed projects.

Quality control problems surrounding your outsourced front- and back-office functions delay your core business projects. These issues can affect your overall timelines and milestones if left unresolved.

Higher operating costs.

The first five problems mentioned all result in higher operating costs. You need additional resources to address quality-related issues. For instance, you need to compensate customers for damaged orders or hire new in-house staff if your third-party team cannot meet your requirements anymore.
Time Zone Differences Challenge Daily Operations
Philippine business process outsourcing (BPO) providers are known for their capacity to adjust to your business hours. They employ a skilled workforce trained to take the midday and night shifts to match your schedules. 
However, time zone differences still challenge daily operations when collaborating with a Filipino service provider. The Philippines follows a time zone that is hours ahead of many Western countries, including the United States and Europe. Therefore, you might encounter the following problems if you do not finalize your schedule with your partner:
Communication delays.

The offshore team works during local business hours in the Philippines unless you require them to adapt to your schedule. But you cannot get real-time responses if you encounter issues when they are unavailable. The provider also faces the same problem if your team is off work. 

Project timeline extensions.

Due to communication delays, you must extend the task submission deadline. This gap significantly disrupts your project timelines, especially those concerning your core efforts.

Workload balancing gaps.

This time-zone-related concern when offshoring to the Philippines decreases your productivity. For instance, your in-house team relies too much on the provider's paperwork submissions. So if third-party contractors encounter delays, you cannot progress.

Employee scheduling challenges.

Time zone differences require adjustments to work schedules to accommodate staggered work hours. But this negatively impacts worker morale, work-life balance, and overall team coordination, especially on the offshore team's side. It leads to poor work performance or inconsistent quality output.
Linguistic and Cultural Barriers Pose Misunderstandings
Small, mid-sized, and large enterprises worldwide choose to offshore to the Philippines due to its skilled and English-speaking professionals. The country achieved a global average score of 502 on the Education First English Proficiency Index. Millions of Filipino professionals have also finished tertiary education and undergone ongoing career development training.
Despite that, linguistic and cultural problems persist. If left unaddressed, these issues may lead to miscommunication and misunderstandings.
Language gaps.

As mentioned, Filipinos widely use English in professional settings. But differences in accents, dialects, and vocabulary knowledge affect oral and written communication.

Communication style dissimilarities.

The Filipino communication style is more indirect and respectful compared to other cultures. Although such a style is a positive trait, Filipino workers sometimes hesitate to express concerns, even if they spot significant operational issues.

Virtual-only interactions.

Procuring Philippine BPO services lessens the opportunity to meet with the third-party team in person. Virtual interactions slightly eliminate non-verbal cues such as facial expressions and body language; these elements are vital for effective communication.

Organizational and process problems.

These gaps include a lack of clear communication protocols, insufficient documentation, and inconsistent collaboration channels. Confusion, misalignment, and misinterpretation among in-house and offshore team members follow.

Differences in culture.

Western culture heavily influences Philippine culture. But Filipinos still have their unique customs and values. For instance, Filipinos are naturally sentimental and act on impulse sometimes. So in a call center setting, although it rarely happens, they might lash out when dealing with rude customers.
Technology Flaws Hinder Smooth Task Completion
Technical issues are among the critical concerns with offshoring in the Philippines. These flaws prevent your in-house and third-party teams from completing tasks quickly and effectively. 
Of course, Philippine service providers use up-to-date and emerging technologies to streamline your front- and back-office functions. They use advanced solutions such as those listed below to speed up the completion of repetitive tasks.
Artificial intelligence (AI) and machine learning (ML)

Robotic process automation (RPA)

Cloud computing

Contact center as a service

(CaaS)

Omnichannel

Remote access software

Predictive analytics

Natural language processing (NLP)

Cybersecurity tools

Customer relationship management (CRM) platforms
But the Philippines slightly lags in terms of internet speed. Recent statistics show that the country ranks 49th worldwide with an average internet speed (AIS) of 132.36 Mbps. The internet connectivity in the region is almost 50% slower than in the U.S., which has an AIS of 256.03 Mbps. 
Because you connect with your BPO partner through digital collaborative platforms, slow internet connections negatively impact productivity and project turnaround times. Communication delays also prevent both parties from relaying and resolving urgent problems.
Cyber Threats Weaken Data Protection
Information security risks are top concerns when offshoring to the Philippines. Since transactions and data sharing occur over the internet, your sensitive files are vulnerable to cyber threats and malicious attacks such as breaches and hacks. 
No matter how robust your cybersecurity measures are, risks may weaken your data protection if you overlook the following points:
The Philippines has different data privacy rules, security regulations, compliance standards, and law enforcement mechanisms than your home country.

Cybercriminals target offshore teams because of perceived infrastructure vulnerabilities, minimal cybersecurity awareness, or weaker data security measures.

Varied cultural norms, employee backgrounds, or work ethics in the country challenge the effective management of insider threats.

Filipino BPO companies execute varying levels of system controls compared to your business. These include network security, patching, software licensing, and device management variations.
Now, anticipate experiencing these consequences if you do not strengthen and match your security approaches with your front- and back-office outsourcing providers from the Philippines.
Stolen credentials and personal data 

High mitigation and violation costs

Lower productivity and efficiency

More backlogs and operational delays

Reputational and brand damage

Decreased customer satisfaction and retention ratings

Legal disputes and regulatory investigations

Long and frequent system downtimes
How To Solve Common Philippine BPO Concerns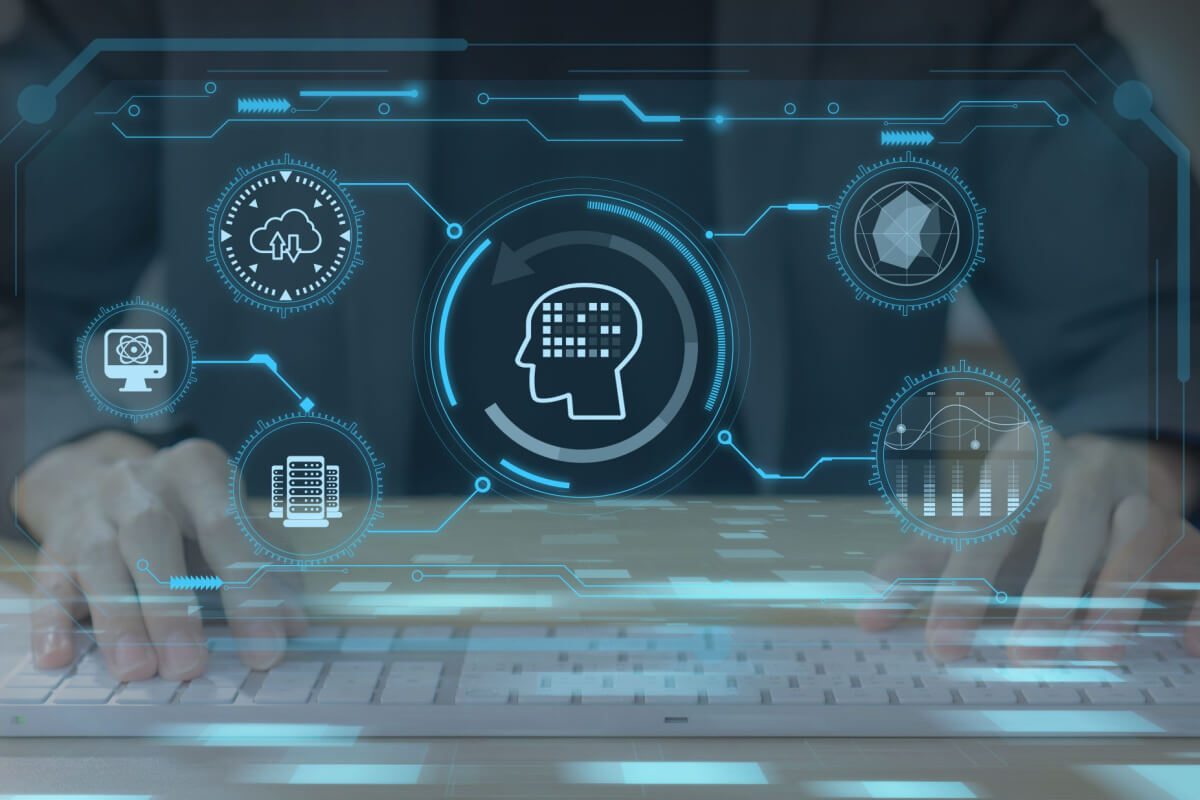 As many people say, every problem has a solution; the same goes for concerns over offshoring in the Philippines. So do not hesitate to outsource your tech solutions, customer service, and other services to the country. Execute these best practices when:
Encountering Quality Issues
Enumerate and discuss service quality standards and expectations with the provider.

Provide comprehensive training support and materials.

Appoint contact persons or managers to conduct quality control efforts.

Establish proactive and open communication with your BPO partner via digital channels.

Schedule regular meetings for updates.

Create key performance indicators (KPIs) and quality metrics for provider evaluation.

Implement regular quality assurance audits

Develop strategies to resolve identified issues or improve specific areas.

Invest in robust technologies, such as project management software.
Dealing With Time Zone Differences
Specify which communication and collaborative platforms to use with your provider.

Set schedules for expected availability and response times that suit both parties.

Schedule weekly, bi-weekly, or monthly meetings beforehand.

Adjust business hours to each other's convenience.

Plan and develop a concrete timeline of task submissions with your Philippine provider. 

Create a backup plan for potential delays and unexpected operational disruptions.

Clarify your requirements for individual and team performance to ensure accountability.
Experiencing Cultural and Linguistic Challenges
Help the provider host cultural awareness training to foster mutual understanding.

Confirm using English as a common language for both written and oral communication.

Encourage open and comfortable communication to gain third-party workers' feedback. 

Offer or support language training and courses if deemed necessary.

Foster an inclusive work culture to ease concerns when offshoring to the Philippines.

Pick contacts to oversee linguistic and cultural inquiries and coaching sessions.

Promote the practice of active listening and seeking clarification whenever needed.
Struggling From Technology Flaws
Examine the provider's solutions, especially during the screening and selection phases.

Ensure their systems meet your project requirements and desired specifications.

Support technology training when you acquire

technical support outsourcing

.

Provide handbooks on how to address problems related to your software offerings.

Set up a centralized channel for seamless technical issue sharing.

Be sure your provider conducts regular system maintenance.

Task your in-house BPO coordinators to constantly monitor your provider's technologies.
Facing Data Security Threats
Research the Philippines' data security rules and regulations.

Ensure you understand how such policies match your home country's standards.

Check and confirm if the provider has high credibility and trust ratings.

Perform due diligence to make sure the provider has appropriate security strategies.

Align your system security measures and policies with your BPO partner.

Strengthen your data protection with two-factor authentication and encryption.

Only give your account credentials to authorized third-party personnel.

Develop and implement incident response plans with your BPO partner.
The Bottom Line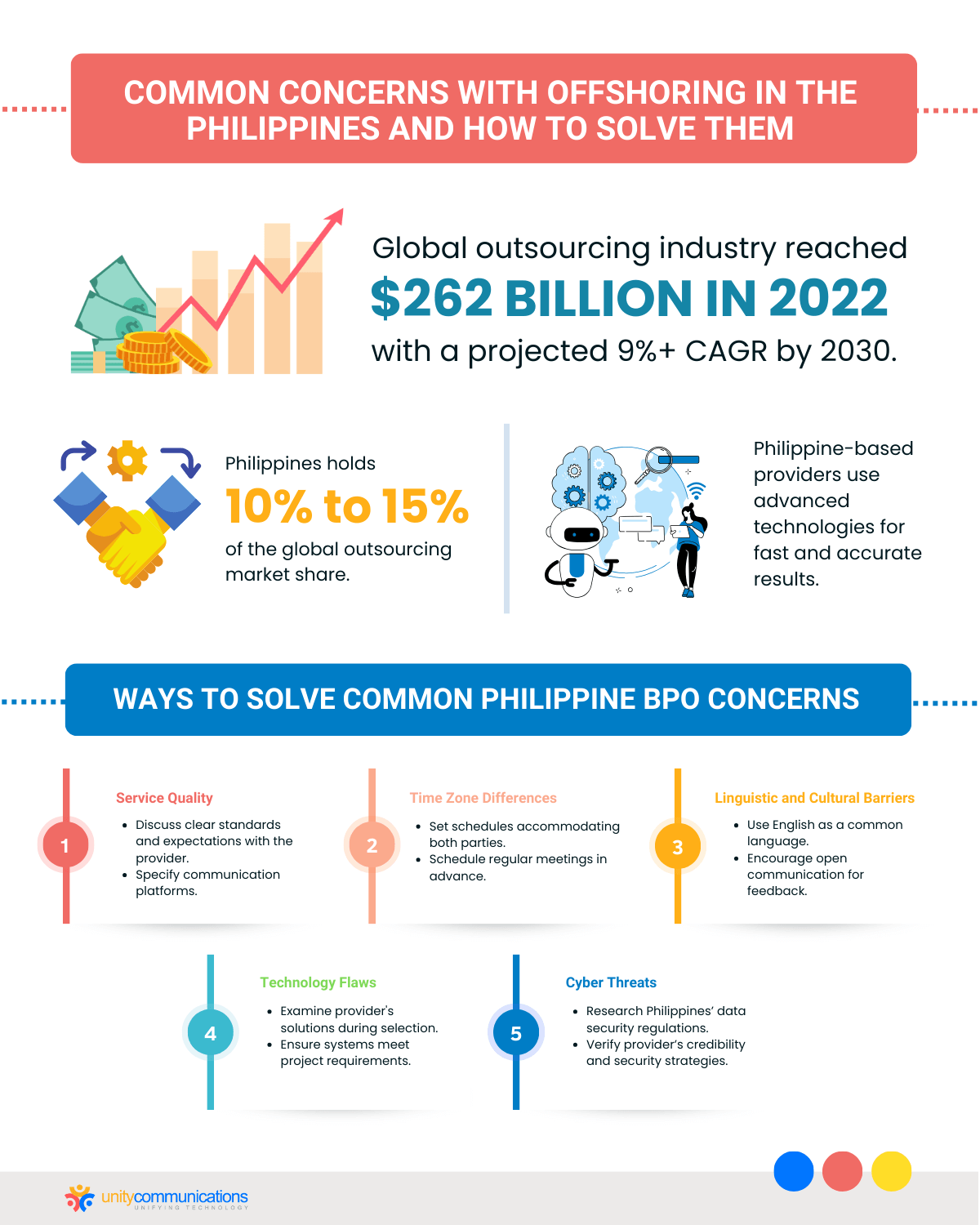 Foreign companies work with Filipino service providers to streamline their non-core processes. However, concerns about offshoring in the Philippines hold some clients back from fully adopting this business strategy. 
Issues related to service quality and security, for instance, prevent them from trusting and hiring a Philippine BPO provider. But as long as you identify and understand the challenges beforehand, such as the ones listed in this article, you can develop a concrete plan to mitigate them.
Do worries still cloud your decision to offshore to the Philippines? Contact Unity Communications today. The Philippine-based service provider has a dedicated, well-trained team to help you avoid or address the listed issues above. The company also optimizes advanced solutions to help you achieve your maximum capacity and productivity.