Written by Joyce Ann Danieles
Digital modernization supports e-commerce businesses in meeting growing customer needs. Modern systems streamline order fulfillment, inventory management, and customer service. But as technology advances, its operations and maintenance costs increase.
Online shops thus rely on outsourced e-commerce customer service to address tech needs and consumer inquiries. Third-party service providers offer cost-effective e-commerce platforms to accelerate buyer support. These platforms also help businesses enhance their offerings based on increasing customer demands.
This article helps you understand how e-commerce platform outsourcing improves retailers' customer-centric strategies. Find out how it benefits online stores and shoppers and learn how to select the right e-commerce solution.
The Role of Outsourced E-commerce Platforms in Customer Centricity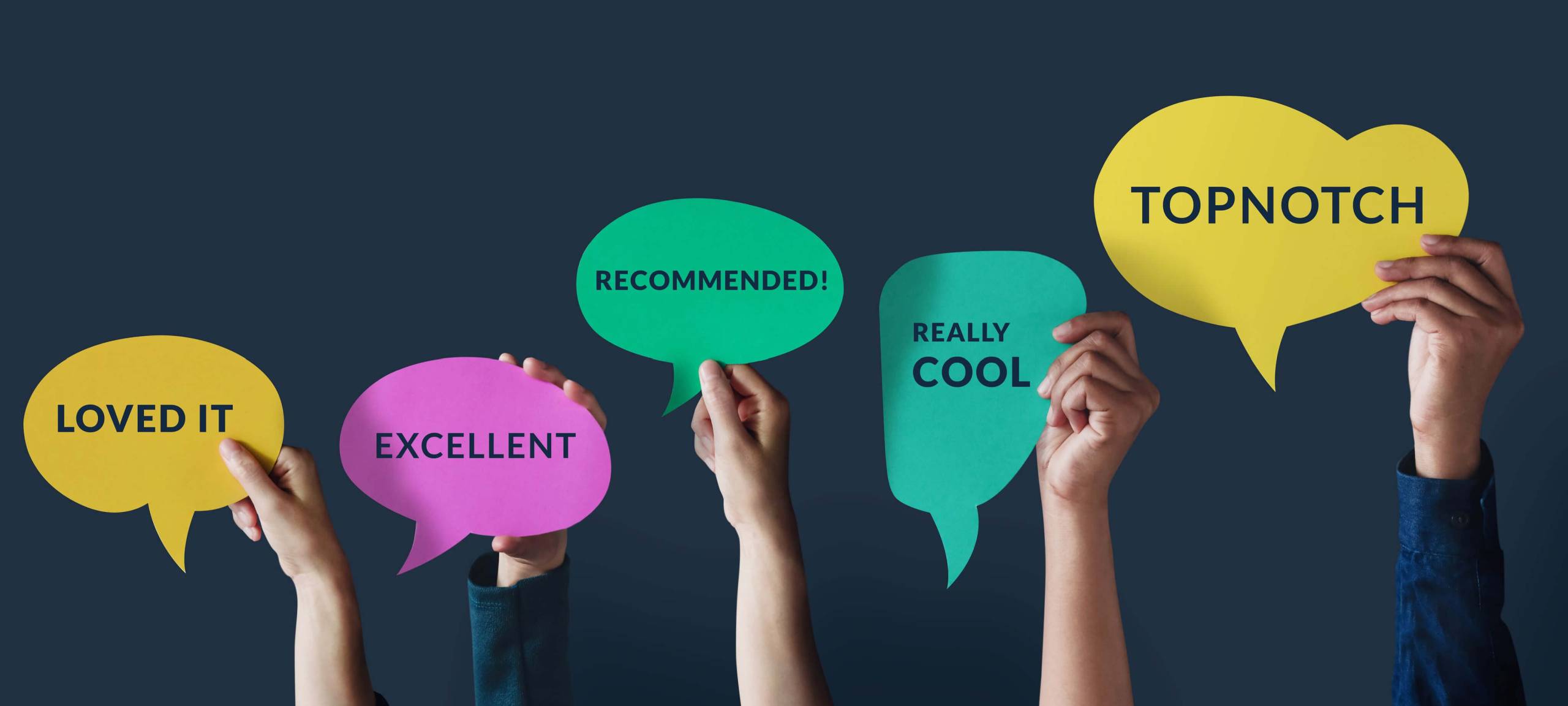 From developing a website to completing order requests, running an online store involves complex processes before achieving customer satisfaction. Businesses need an end-to-end software solution to simultaneously organize inventory, product listings, orders, payments, shipments, and customer support. 
Such a solution is also crucial to realizing customer centricity in organizations. They must understand consumer demands and expectations to produce customer-centric products and services and attain customer satisfaction and brand loyalty.
Companies need e-commerce platforms that provide all the necessary components to ease daily operations and market analysis. However, setting up platforms can be costly. It requires in-house developers, advanced software tools, and dedicated infrastructure. Such efforts also consume more time, slowing core product improvements and delaying customer responses.
Online shops, therefore, tap into e-commerce platform outsourcing contractors to address these gaps. 
But what business process outsourcing (BPO) is involved in e-commerce solutions?  How do third-party e-commerce platforms help establish customer centricity?
E-commerce BPO means paying another company to perform specific tasks or deliver solutions at affordable costs. Contractors provide software-as-a-service (SaaS) e-commerce platforms to help online businesses develop and implement customer-centric strategies. These platforms also provide capabilities that allow buyers to satisfy their needs conveniently. 
Primary Features of SaaS E-commerce Platforms
E-commerce platform outsourcing involves leasing SaaS platforms from third-party providers to improve e-commerce processes, such as customer service, order fulfillment, and data entry. Online businesses use these platforms to support and advance customer-centric offerings while reducing costs. 
The best SaaS e-commerce platform has features that include:
Automation.

Allows online shoppers to check out their purchases easily and quickly. Payment processing and shipment scheduling are also automated.
Website Builder.

Eliminates the need to hire a full-time website development team. SaaS e-commerce platforms provide varied website design templates for accelerated online store creation.
Core Database.

Centralizes storage, access, and retrieval of customer data, product details, accounting transactions, and delivery timelines. 
Search Capability.

Simplifies online buyers' ability to look for their desired items. Sellers can use e-commerce platforms to list, categorize, and update their new and existing products.
Integration.

Integrates with social media platforms, financial systems, and other business apps to facilitate varying e-commerce processes.
Customer Service Function.

Offers omnichannel customer service options. Online shoppers can choose between phone calls, email, live chat, and chatbots to ask questions, relay concerns, and file complaints regarding their purchases.
Marketing.

Improves an online store's promotion, branding, and marketing. E-commerce platforms offer marketing tools to produce targeted campaigns, apply search engine optimization (SEO) strategies, and build brand image.
Analytics and Reporting.

Helps track changes in customer buying behavior, needs, and interests. It presents statistics and insights into consumer demographics, most searched item keywords, and clickstreams. This data informs product improvements.
Inventory Manager.

Provides a single hub to monitor supplies and stocks. Like large-scale

inventory management outsourcing

, e-commerce platforms help online businesses ease item categorization and forecasting.
Accounting.

Handles seamless payment, invoicing, and billing transactions. E-commerce platforms allow online buyers to select their desired payment terms, such as credit cards, online bank accounts, and e-wallets. Sellers can also enable payments through cash on delivery, installment, or cashless methods.
Shipment and Delivery.

Presents options to ship and deliver items via third-party couriers. Online retailers can also add their in-house courier team if they have one.
Security.

Sets up strict data privacy and security policies. Provides different sophisticated security capabilities to protect consumer and enterprise data, such as multi-factor authentication, encryption, and backup and recovery.
E-commerce Platform Functions That Boost Customer Centricity
Knowing these features helps online retailers pick the right SaaS solution when adopting e-commerce platform outsourcing. They can use that platform to manage essential tasks while running their online stores. This solution also allows them to streamline workloads while enhancing products per customer needs. 
An e-commerce platform improves online stores' customer-centric approach by hosting functions such as:
Quick Online Store Setup.

Businesses looking to launch a new online store or revamp their existing one can easily do so using a SaaS e-commerce platform. They can choose from many design templates available on the platform to quickly create their online shops. They can customize their web pages based on their target markets.
Order Fulfillment. E-commerce

platforms guide online shoppers in making quick purchases. They offer convenience by automating order checkouts, payment options, and status tracking. 
24/7 Customer Support.

Companies

outsourcing customer support

can respond to buyer concerns around the clock using e-commerce platforms. Customers can submit their inquiries through phone calls, email, chat, and self-service options found on a dedicated page of e-commerce platforms. 
Inventory Management.

Online sellers can enhance their inventory management when acquiring e-commerce platform outsourcing. SaaS solutions can help them streamline stock ordering, replenishing, storing, and monitoring. 
Simplified Marketing.

E-commerce

solutions have built-in SEO to help online shops increase their rankings in organic search engines. These SaaS solutions can also integrate with social media platforms, enabling businesses to expand their online discovery, presence, and market reach.
Automated Logistics.

SaaS platforms assist e-commerce businesses in automating their logistics processes. They produce printable shipping labels and calculate delivery fees in real-time. Online shoppers can also pick their preferred couriers presented on the checkout page.
Customer Feedback Analysis.

Store owners can monitor customer reviews and ratings through a designated e-commerce platform page. They can use collected data and statistics to analyze trends that affect customer demands and patterns and show changes in consumer interests.
Data Protection.

Vendors ensure that their e-commerce platforms have security features to protect both seller and buyer information. They follow strict data protection regulations and implement multiple security measures. They also follow data privacy regulations to deliver a superior customer experience. 
Eight Benefits of Customer-centric E-commerce Platform Outsourcing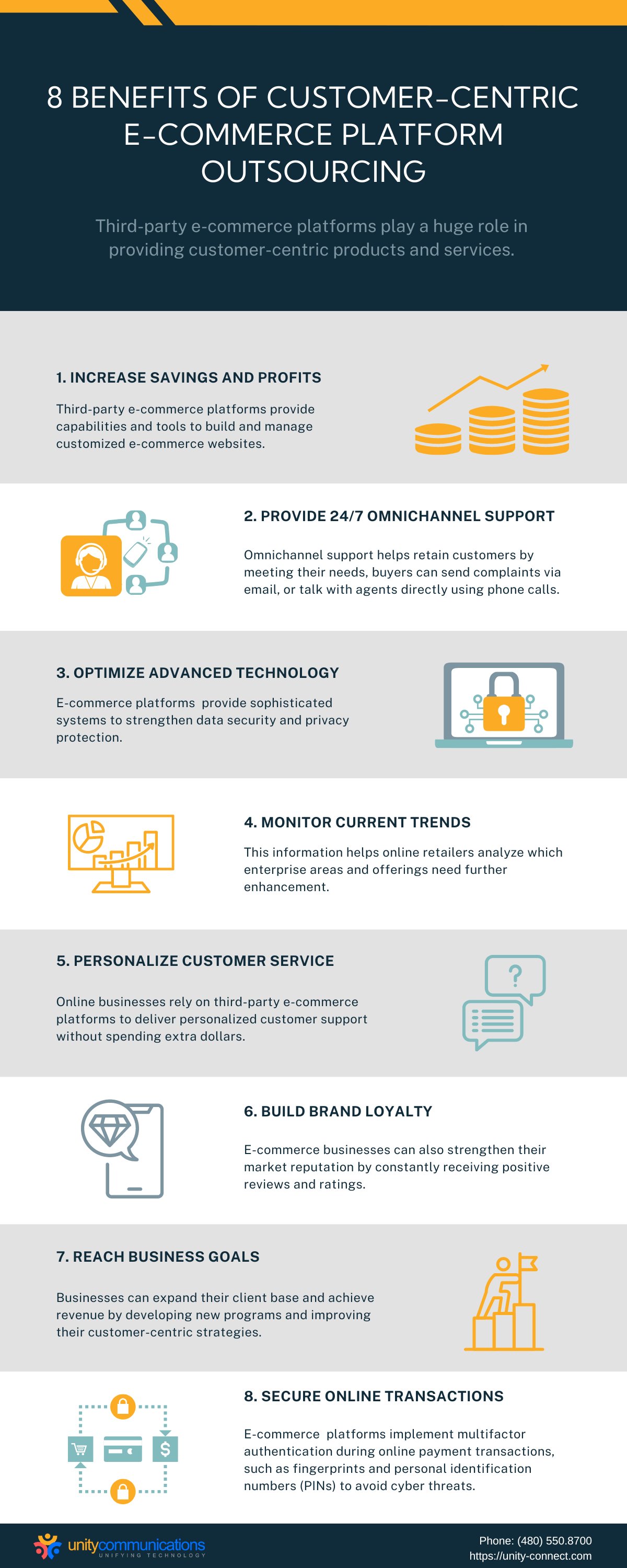 Third-party e-commerce platforms play a huge role in providing customer-centric products and services. With their detailed features and functions, these SaaS solutions help online businesses meet changing customer needs seamlessly.
To further understand how such software contributes to businesses' customer centricity, learn about the advantages of e-commerce platform outsourcing.
1. Increase Savings and Profits
Online businesses can save more money when using third-party e-commerce platforms. These SaaS solutions provide capabilities and tools to build and manage customized e-commerce websites. Vendors offer such resources at affordable subscription packages.
Store owners don't have to set up an in-house team and buy new equipment to develop and operate their virtual shops. They can instead focus on enhancing their products and services that match customer needs. This approach can drive increased profitability.
2. Provide 24/7 Omnichannel Support
E-commerce platforms include a dedicated web page where online shoppers can submit concerns. Buyers can send complaints via email, ask questions through online chat, or talk with agents directly using phone calls. Customers who prefer resolving their problems alone can also use self-service options, such as frequently asked questions (FAQs).
Businesses outsourcing email support, call centers, and contact hubs can deliver 24/7 e-commerce customer service. This omnichannel support helps satisfy and retain customers by better meeting their needs, up to 90% higher than a single channel, according to one study.
3. Optimize Advanced Technology
E-commerce platform outsourcing offers advanced software tools to streamline online store development and management. Businesses can use an e-commerce platform's easy-to-navigate online shop creator and pick design templates to customize their websites.
Automated order processing, fulfillment, payment, logistics, and feedback collection also provide convenience for both sellers and buyers. E-commerce platforms even provide sophisticated systems to strengthen data security and privacy protection.
Furthermore, online shops can use multiple communication channels to engage with customers. E-commerce platforms have innovative ticketing capabilities to streamline and accelerate responses to customer issues. Virtual retailers can also ease their marketing efforts through social media platforms integrated within the SaaS solutions. 
4. Monitor Current Trends
An overview of the current market trends is crucial to identifying changes in customer needs, interests, and buying patterns. The resulting insights and statistics help inform improvements in products, customer service, and overall business structure.
Businesses can obtain a complete view of such data when using the e-commerce platform outsourcing. SaaS e-commerce platforms gather and compile data on ratings, searches, and clickstreams. This information helps online retailers analyze which enterprise areas and offerings need further enhancement.
5. Personalize Customer Service
Salesforce reports that 73% of 13,000 consumers surveyed expect companies to understand their unique needs and demands. An increase in digital engagement drives these expectations. Massive personalized insights from customer interactions also contribute to such assumptions.
Online businesses thus rely on third-party e-commerce platforms to deliver personalized customer support without spending extra dollars. They allow buyers to choose their preferred communication channels through these platforms.
Such SaaS solutions also use artificial intelligence (AI) to identify customer interests based on clickstreams and searched keywords. Online shoppers thus receive individualized content while browsing items through these platforms.
6. Build Brand Loyalty
Virtual shops can lose loyal buyers if they can't provide an excellent customer experience. One study found that 53% of American consumers left their preferred brands due to a bad customer experience. This data emphasizes the need for continued improvements in customer service.
With the omnichannel and personalized customer support provided through e-commerce platforms, businesses attract buyers to purchase their offerings frequently. These software solutions enable online stores to deliver prompt, 24/7 support. 
E-commerce businesses can then improve customer satisfaction and retention. They can also strengthen their market reputation by constantly receiving positive reviews and ratings.
7. Reach Business Goals
Prioritizing growth is one of the most crucial benefits of e-commerce platform outsourcing. E-commerce platforms automate repetitive and time-consuming tasks such as order and payment processing, shipment scheduling, and inventory management. They also facilitate rapid customer service.
As a result, businesses can focus on improving their customer-centric strategies. They have sufficient time and resources to develop new programs to personalize their offerings per customer needs and demands. Doing so can expand their client base and achieve increased revenue.
For example, e-commerce clothing brand Stitch Fix personalizes customers' shopping experiences using AI and big data. As part of its customer-centric strategy, the company lets its clients take a personalized style quiz to simplify purchasing. The online store saw a 17% year-over-year growth in its customer base in the second quarter of 2020.
8. Secure Online Transactions
BPO vendors ensure that their e-commerce platforms have robust security measures to avoid or mitigate cyber threats. These platforms implement multifactor authentication during online payment transactions, such as fingerprints and personal identification numbers (PINs). Providers also adhere to strict data privacy and transparency regulations to ensure customer trust. 
Five Steps in Selecting the Right Third-party E-commerce Platform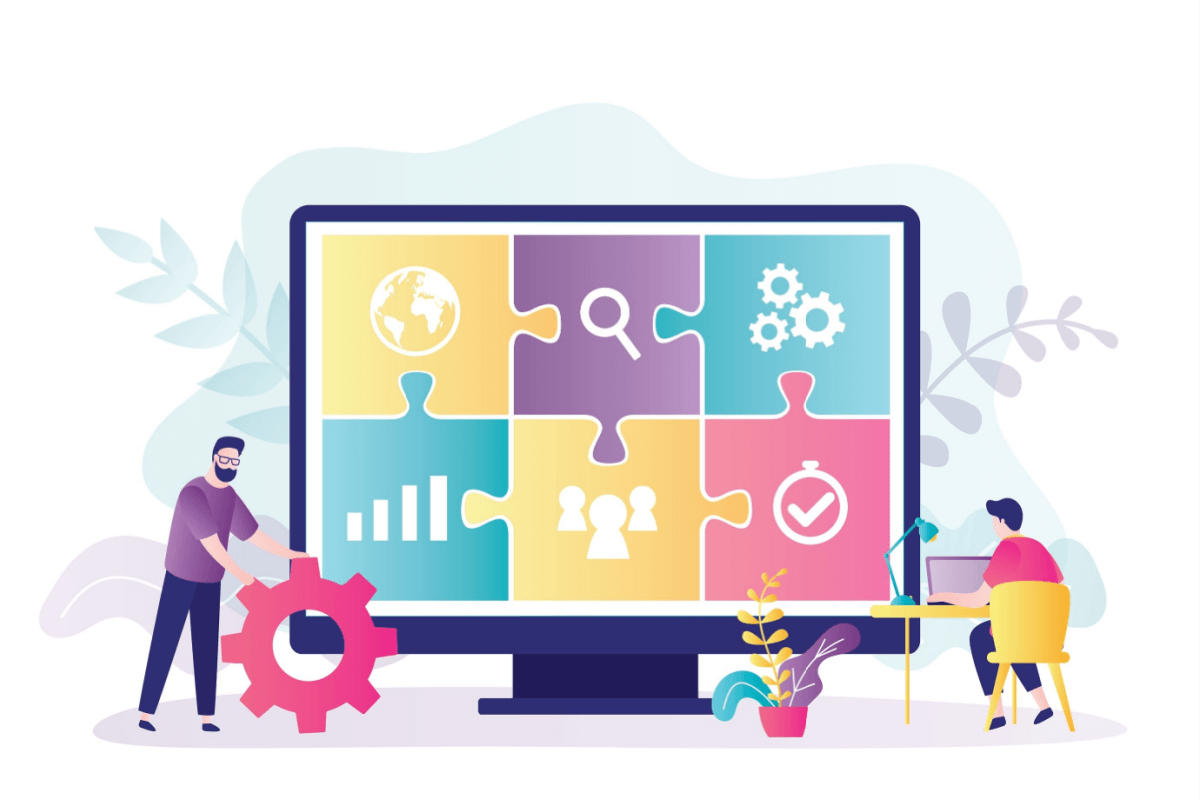 E-commerce businesses have unique needs but the same goal—to deliver customer-centric products and services. So their e-commerce platform should help accomplish that objective. This solution should also help them thrive in the competitive market without additional cost.
Much like the tips for outsourcing customer service, a guide for choosing the best SaaS software is critical to supporting your online store. Follow the steps below to help you select the right e-commerce platform that suits your operational budget.
1. Request a Free Trial
Ask your potential provider whether you can test its e-commerce platform's features through a free trial. This acquisition model allows you to experience the SaaS platform for a limited period, ranging from a week to a month.
By starting a free trial, you can understand the e-commerce platform's functionalities before committing to a larger subscription package. You can also identify if the product aligns with your operational needs and funds. 
2. Compare Pricing
When you outsource data entry services, you have to consider which contractors can provide cost-effective support. So you also need to examine which vendors can deliver a cost-efficient e-commerce platform. 
Research your options carefully. Note that e-commerce platforms have varied pricing models and offer different capability packages. Make sure to align your e-commerce platform investment with your operational budget.
3. Match Online Store Design
Picking a theme that best represents your brand is one of the most vital steps in launching an online store. That theme helps you make a good impression on potential consumers. Remember that an excellent web design and a simplified user experience attract buyers the most.
You can find a customizable template for immediate or long-term site updates without learning advanced HTML coding by subscribing to an SaaS e-commerce platform that offers thousands of editable and personalized web design templates. 
4. Evaluate Website Functionality
In addition to cost reduction, you must emphasize ease of use when selecting a third-party e-commerce platform. You want to streamline your e-commerce functions while focusing on your customer-centric initiatives. So choose a SaaS platform that you can easily navigate without a deep understanding of HTML coding and related technical knowledge. 
When looking for an e-commerce solution, consider website functionalities, including:
Easy setup flow

Accelerated product and stock-keeping unit management

One-click app marketplace

Centralized channel management
5. Ensure Scalability
Make sure you can easily customize your selected e-commerce platform anytime. As your online shop grows, you need to update your product listings, service terms, and security policies. Thus, ensure that your e-commerce platform can be modified, especially in emergencies and peak seasons.
Most importantly, your selected Saas solution must be scalable. Check whether you can make necessary adjustments to your e-commerce platform amid sudden changes in customer demands. Make sure that you can keep or surpass the level of personalization your online shoppers have experienced beforehand.
The Bottom Line
Tech upgrades help businesses accelerate their e-commerce processes, from website design to product delivery. Through e-commerce platform outsourcing, online shops can optimize such SaaS solutions to automate order fulfillment, payment processing, inventory management, and shipment scheduling. 
E-commerce platforms from third-party providers also facilitate omnichannel customer service to address buyer inquiries 24/7. Online retailers can prioritize enterprise growth by creating or revamping their customer-centric programs. They just need to consider relevant factors when selecting and using e-commerce platforms.