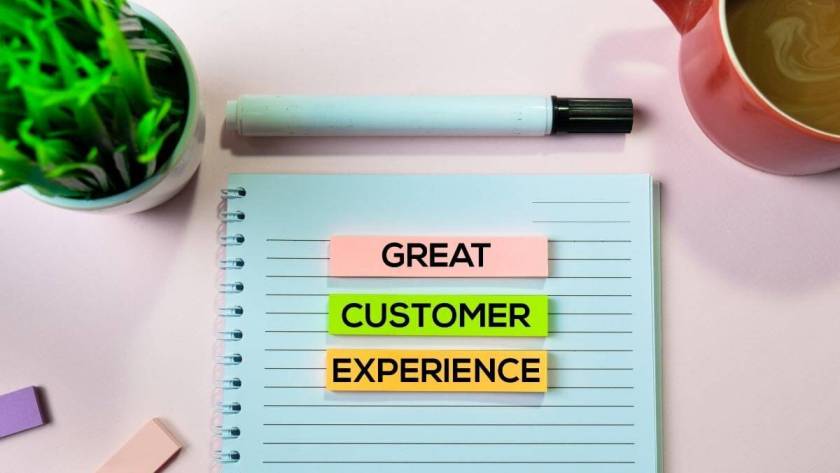 Written by Joyce Ann Danieles
Online buyers seek high-quality products and superb customer service. But insufficient in-house personnel, outdated technology, and limited budgets challenge e-commerce businesses. They struggle to accommodate massive customer requests. These issues hinder them from providing a positive buyer experience.
Outsourced e-commerce customer service offers a cost-effective solution to these inefficiencies. Third-party service providers deliver practical measures and sufficient resources to ease consumer response.
Explore how these vendors help online shops meet customer expectations while addressing operational needs. Discover their value in achieving an outstanding consumer experience. You'll also know how to launch your outsourcing investment.
Why a Good E-commerce Customer Experience Matters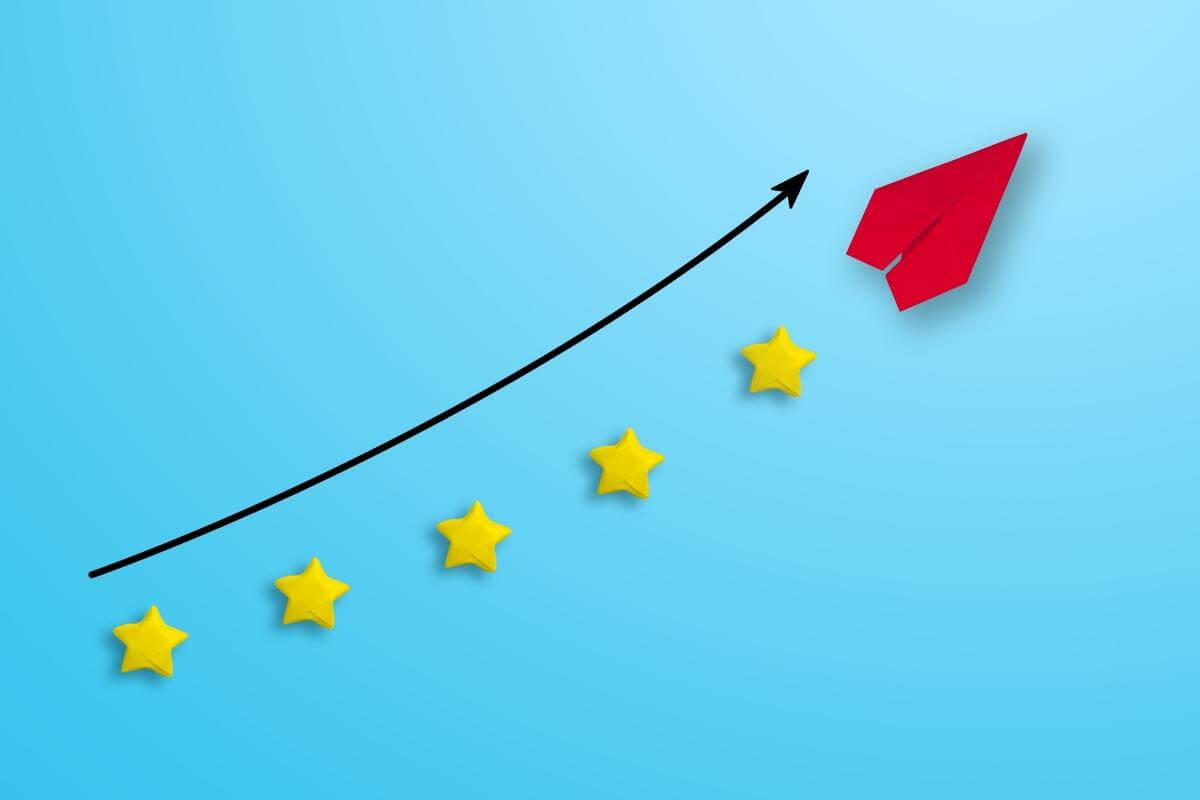 How consumers feel before, during, and after purchasing from your web store defines an e-commerce customer experience. It represents buyers' perspectives, impressions, and reactions when engaging with your online shop. 
Customer experience also shows the patterns of changing consumer purchasing behaviors, needs, and demands. Global issues, technological advancements, and economic factors influence these changes.
So e-commerce businesses constantly look for ways to keep pace with the changes. They aim to improve their efforts to meet customer expectations, such as:
High-quality products with unique features and practical uses

Fast responses to inquiries

Multiple communication channels and payment options

Easy-to-navigate user interface (UI)

Minimalist web design

Easy-to-understand e-commerce content, instructions, and frequently asked questions (FAQs)

Transparent data privacy and security policies

Personalized customer service

Self-service purchasing

Automated order fulfillment

Streamlined shipment and delivery
Recording and analyzing these insights help develop effective strategies for improving products and services. Satisfying the expectations also results in a superior customer experience.
But how necessary is a good e-commerce customer experience in your business? Why does it matter to your online store? Read below to know why you must provide a superior experience for your online shoppers.
Attract Loyal Customers
Building a community of loyal consumers is why e-commerce businesses strive to improve customer service. They have to ensure more buyers will continue to patronize their offerings. They need this customer base to drive long-term profitability.
Providing an unmatched customer experience is a critical factor in achieving brand loyalty. Online shoppers who receive good customer service return to the shop and make another purchase. They also don't hesitate to share their experience with other people.
Strengthen Brand Image
A positive or negative customer experience impacts online stores' brand image. Buyer ratings can strengthen or weaken their market reputation. These factors can lead to their continued growth or bankruptcy.
e-commerce businesses need to develop effective programs to provide exceptional customer service consistently. Aside from offering high-quality goods, they also prioritize delivering efficient buyer support services. These measures help build brand image and customer trust. 
Increase Revenue
According to Emplifi, 61% of consumers are willing to pay about 5% more if they receive a superior customer experience. These figures come from survey responses of consumers purchasing meals, cosmetics, cars, hotel accommodations, and mobile phones. The data shows that a superb customer experience helps companies further increase their revenue.
Online store owners can ensure greater profitability by prioritizing an excellent customer experience. This strategy is vital for maintaining high product quality and enterprise growth.
Improve Product Quality
Collected feedback from customers who have received favorable treatment offers genuine insights into the buyer experience. e-commerce businesses can review and use these responses to draft new customer service strategies. 
Online shops can also analyze comments to determine which product components need improvement. They can use this data to enhance their offerings based on the latest consumer preferences and market trends.
Achieve Continued Growth
Delivering a positive customer experience can lead to continued enterprise expansion. Satisfied online shoppers help e-commerce businesses by leaving good reviews. This evidence of excellent customer experience persuades other consumers to try out products and services from web stores.
From here, expect increased sales and revenue. Store owners can use their additional funds to enhance their offerings and diversify.
However, most e-commerce businesses with limited funds and resources have difficulty offering a great customer experience. They thus hire third-party service providers to boost support for their online shoppers.
But what is business process outsourcing (BPO)? How does it help e-commerce businesses deliver an exceptional buyer experience? Continue reading to find out more.
How Outsourcing Drives an Excellent E-commerce Customer Experience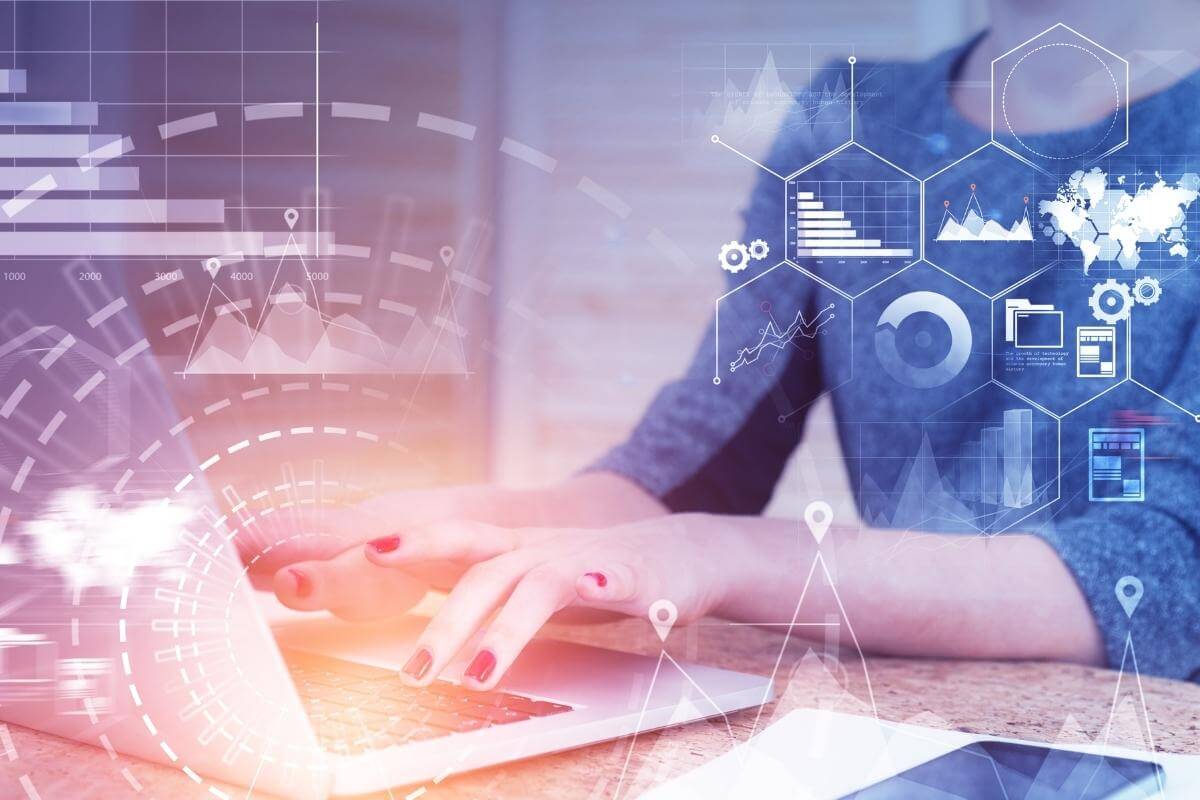 BPO is delegating a business process to another company. e-commerce businesses can hire BPO providers to perform their time-consuming and labor-intensive tasks. These repetitive non-core functions include customer service, data entry, and inventory management. 
Most companies hire such vendors to save on costs, reduce backlogs, and streamline workloads. But as technology evolves and worldwide issues persist, many online stores acknowledge how critical outsourcing customer support is in delivering a great purchasing experience.
The advantages of entrusting customer experience to a BPO vendor include:
Cost Optimization
Cost ranks first when considering the challenges of delivering excellent customer service. Recruiting, onboarding, and training in-house customer service representatives (CSR) costs e-commerce businesses extra money. They also need to pay separately for the price of the necessary hardware, software, infrastructure, and office space. 
These resources are generally significant in providing superb customer support. Although customer service is essential to attracting loyal consumers, it doesn't directly contribute to continued business expansion. High customer service funds might be worth spending on other core functions directly contributing to enterprise growth. 
Hiring BPO providers allows e-commerce businesses to optimize customer service costs. Vendors offer fixed charges to provide a set of personnel, technology, and infrastructure. They also offer a variable pricing option under which you pay only for the needed service. 
These measures help you deliver a positive customer experience while prioritizing your core capabilities. Contractors' sole focus is to provide high-quality customer service, so you are certain they're capable of doing the job right at reasonable costs.
Access to Expertise
BPO providers focused on customer service make sure they hire only certified and experienced CSRs. This requirement means these employees must be familiar with every industry. 
Vendors also regularly train their agents to accomplish customer support tasks efficiently and quickly. They ensure that CSRs can follow both in-house and client management rules. They further require them to follow strict data privacy and security rules.
Advanced Tech Adoption
In addition to providing customer service experts, vendors use advanced systems to ease workloads. They use robotic process automation (RPA), artificial intelligence (AI), cloud computing, and social media management tools to accelerate responses to customer inquiries.
Third-party CSRs also use ticketing tools, knowledge management systems, customer relationship management software, and interactive voice responses (IVR). These platforms help deliver unparalleled experiences to online shoppers having purchase issues.
When you outsource data entry services as part of customer service, your BPO contractor has dedicated tools to streamline this admin work. And their systems help handle sensitive customer data safely.
Customer-First Strategy Implementation
A customer-centric approach highlights customer needs, preferences, and demands in developing and implementing consumer support strategies. It establishes a concrete plan to deliver an excellent e-commerce customer experience. 
Companies adopting this approach develop long-term relationships with their clients. Zendesk confirmed that 90% of polled consumers would buy from companies capable of providing personalized customer service. 
You can have this advantage when you work with a third-party customer service provider. BPO providers place consumers first in their customer service. They provide a personalized experience, requiring agents to adjust to customer behavior and preferred communication channels.
Contractors also help deliver customized and simplified content such as FAQs and voice recognition applications. They offer these tools as a self-service option to accommodate buyers who want to complete online transactions independently.
Omnichannel Support
Omnichannel customer service is responding to consumer inquiries using varied communication platforms. Customers prefer phone calls, live chat, email, or social media tools based on age, technical skills, and technology access.
Assigning omnichannel support to an in-house team is not ideal when you have a limited budget and infrastructure. You might also struggle to meet customer expectations when your support teams have other tasks to complete.
Outsourcing email support, customer service, real-time chatting, and social media management can help close such gaps. BPO providers have experts and advanced systems to provide omnichannel customer service effectively and rapidly.
BPO contractors help organize and categorize duplicate requests and repetitive inquiries to match them with appropriate solutions. These steps lead to accelerated responses to customer concerns and questions. Your online store can thereby ensure customer satisfaction and retention.
Customer Feedback Collection and Analysis
Achieving an exceptional e-commerce customer experience is impossible when no data on actual buying patterns is available. Customer feedback collection and analysis are crucial to enhancing product and customer service quality.
Businesses must gather and study customer ratings and reviews. The findings help them understand changing consumer demands and make necessary enterprise adjustments. Even though this research is significant in meeting customer expectations, there's no assurance of customer satisfaction and retention.
BPO providers include these activities in their customer service packages. They ensure their agents record relevant consumer data to create a comprehensive report on their purchasing and customer service preferences. 
Vendors need such research to identify their strengths and weaknesses as customer service providers. They also use the results to know how to address shortcomings and further enhance their offerings. They also enable their clients to access this analysis to accomplish similar goals.
Simplified Web Design
Web design takes a huge role in delivering a supreme e-commerce customer experience. If buyers browse through an online store and discover a complicated user interface (UI), they might stop visiting the site. They might also get bored browsing through your platform and lose motivation to make a purchase.
Outsourcing your web design and development helps you get an easy-to-navigate online store at affordable costs. Expect that BPO employees are well-versed and highly trained in this area, enabling them to provide different options to make your web store stand out.
Vendors ensure that your online shop has engaging content, and simplified functionality and can provide an immersive experience. A simple and minimalist theme helps attract more buyers, especially the elderly. Vendors also make sure these features represent your overall business goals.
Furthermore, you don't have to worry about safeguarding and maintaining your website. Third-party providers have already included these tasks in their service packages. Hence, anticipate customer satisfaction and retention in the long run.
Enhanced Logistics
E-commerce logistics refers to storing, packing, sorting, shipping, delivering, and returning purchased goods. This labor-intensive job is necessary to reach your online buyers' doorsteps. It also influences how you provide an e-commerce customer experience efficiently.
Performing all these tasks alone might be overwhelming and burdensome. It can also prevent you from working on your core functions and critical growth-focused initiatives. You might even encounter backlogs and project delays while spending more to support your in-house team.
Acquiring logistics and inventory management outsourcing enables you to streamline this time-consuming work. BPO providers use skilled employees and advanced systems to complete such tasks quickly and accurately. Outsourcing also allows you to reduce expenses while satisfying online buyers.
Increased Scalability and Flexibility
Customer demands and preferences change over time. Establishing a dedicated team to track these changes costs you extra dollars. Your online store might even lose in the fast-paced competition of meeting customer needs.
Bringing in third-party customer service agents helps escalate your scalability during off and peak seasons. Well-trained CSRs can provide rapid responses to backlogged customer inquiries using appropriate tools.
Apart from accelerated customer service, they can also adapt to sudden changes in internal and external management without slowing response time. Their agility helps provide an excellent e-commerce customer experience despite hectic schedules, project delays, and backlogged tasks.
Strict Data and Privacy Protection
Digitalization helps simplify customer service and order fulfillment processes online. But as more and more customers want convenience from e-commerce businesses, they also become more vulnerable to cyber threats.
Strong data privacy protection and information security strengthen customer trust in online stores. Transparency regarding companies' approaches to handling personal data is a foundation of a good market reputation and brand image. 
However, the lack of in-house security experts and resources prevents companies from countering these increasing threats. This may lead to high costs of paying ransoms and dealing with mitigation efforts. It further results in an inability to deliver a positive customer experience.
Online businesses thus tap into BPO providers to safeguard customer data and privacy at a reasonable cost. Such contractors follow strict security policies and use sophisticated solutions to protect systems from malicious actors 24/7. This outsourcing strategy helps deliver secure and effective customer service.
Steps To Take in Outsourcing Customer Service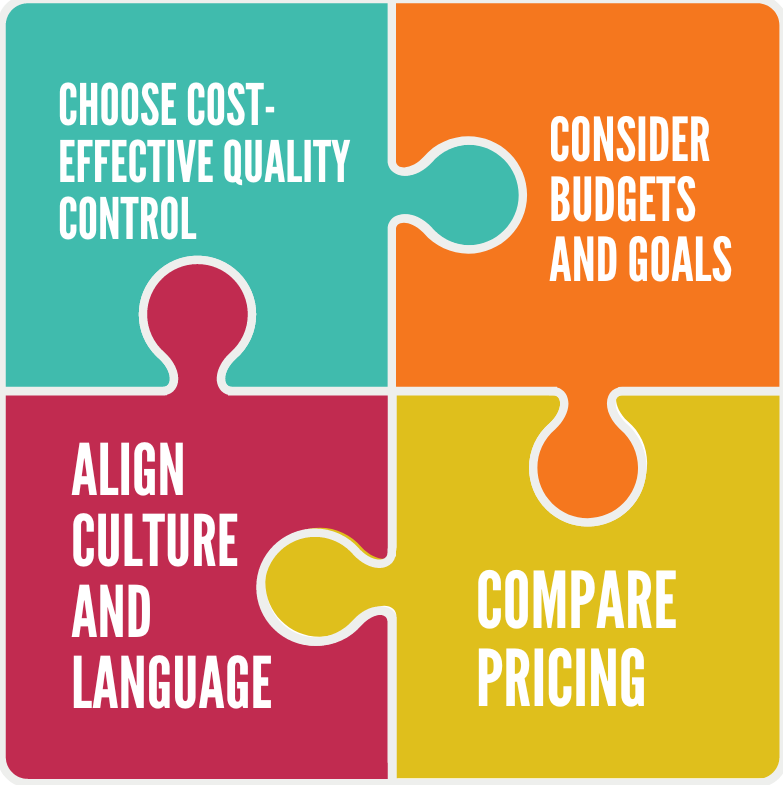 Understanding BPO's role in driving a superior e-commerce customer experience highlights the benefits of outsourcing. Still, knowing these benefits isn't enough to create a concrete outsourcing investment plan.
You need a detailed guide to maximize your contract with a BPO vendor. Follow these tips for outsourcing customer service:
Choose cost-effective quality control.

Take note of the BPO provider's management structure. Ensure it provides the optimum amount of supervision and training for its agents. This will help you build a well-managed, cost-efficient support team to achieve superior quality control.
Consider budgets and goals.

Reducing costs is the number one reason you're outsourcing customer service. But remember that outsourcing is still an investment to help achieve your business goals. Match your BPO funding with your operating budget to ensure returns on such an investment.
Align culture and language.

Consider how your potential provider will adapt to your customers' culture and language. Expect that your online buyers have different beliefs, personalities, and behavior. Therefore, you must study the contractor's communication style, engagement strategy, and working environment before closing a deal.
Compare pricing.

BPO providers have varied pricing structures based on their reputation, vertical standing, and industry. Pick at least three vendors to compare and contrast their service packages. Carefully examine which of them can provide you with high-quality customer service at a reasonable price.
The Bottom Line
A superior e-commerce customer experience drives online business success amid technological advances, global challenges, and market trends. These factors bring about changes in consumer preferences and demands. e-commerce companies thus strive to address these gaps to achieve benefits such as brand loyalty, enhanced market reputation, and continued growth.
BPO providers help online shops deliver excellent customer service by providing omnichannel support, a well-trained workforce, and advanced technology. Implementing strict security measures and customer-first programs contributes to a superb customer experience. e-commerce businesses can achieve these advantages at reasonable costs.
As an online store looking to take advantage of outsourcing, follow these simple tips. This guide will help you ensure the best use of your BPO investment. Contact Unity Communications today to start benefiting from an exceptional e-commerce customer experience.