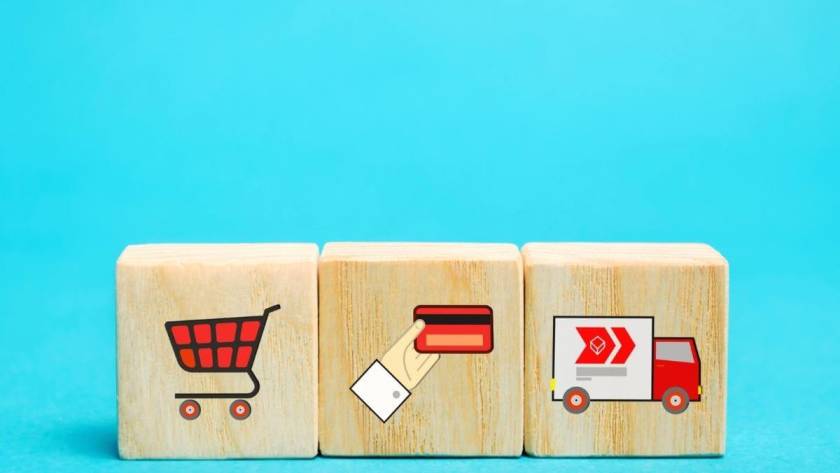 Written by Joyce Ann Danieles
Consumer expectations continue to grow as online businesses expand. These businesses need to take a practical online customer service approach to meet increasing demands.  
Because responding to customer inquiries is a complicated and time-consuming task, most online businesses turn to ecommerce call centers to streamline the process. But to maximize how they use these customer support hubs, online businesses need to look back on the early days of call centers and their past technologies.
Through this article, discover how ecommerce call centers emerged and operated before becoming advanced. You will also learn about different call center technologies and how call centers can be more efficient.
The Evolution of Ecommerce Call Centers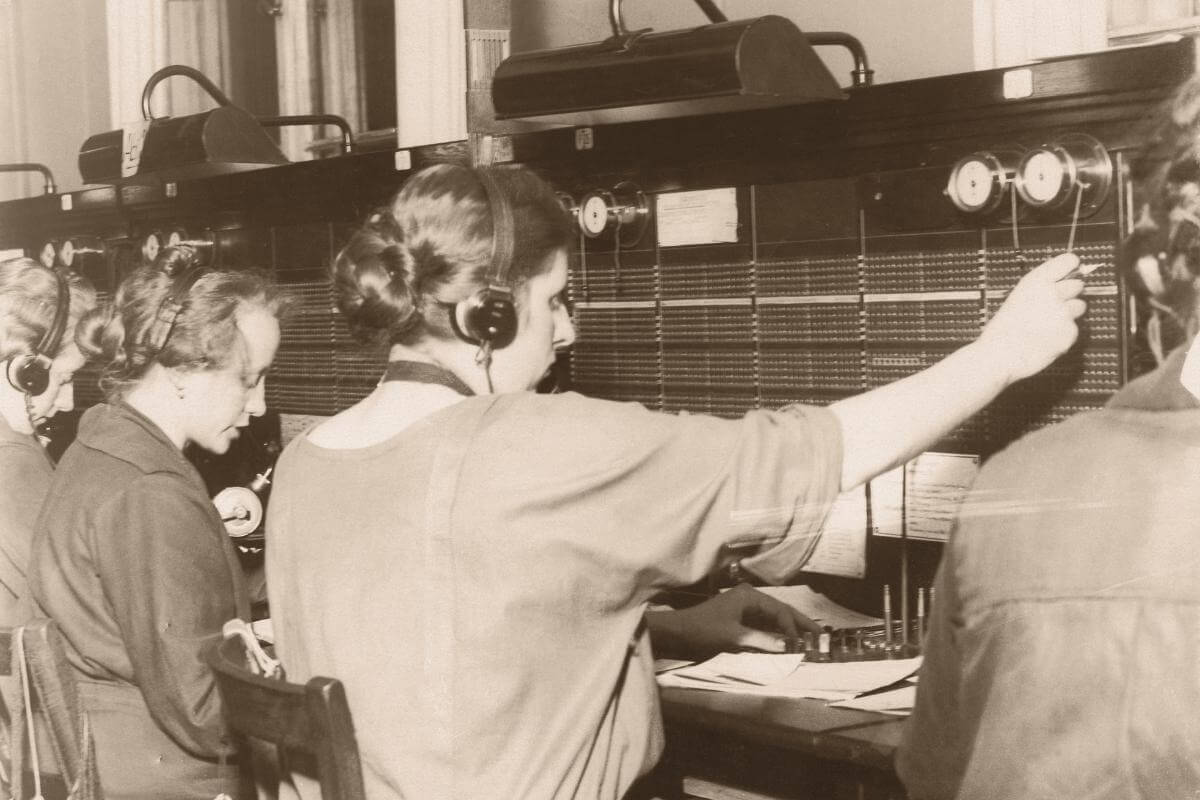 Setting up an ecommerce store means focusing on posting and marketing your products and services online. But importantly it also requires you to find a practical way to survive the tough competition. 
According to Forrester's 2020 U.S. Customer Experience Index, 76% of surveyed customers will continue to engage with a business if it makes them feel appreciated. Establishing a call center provides your ecommerce business with an effective way to meet customer needs. It can let you stand out and get ahead of the competition.
A call center serves as a central hub for your customer support.  A call center provides you with opportunities to respond to different customer inquiries about product features and issues. And that call center can have a huge influence on your customer satisfaction ratings.
But how did call centers emerge? And how have call center technologies improved over time?
Call Centers in the 1900s
In 1957, the first call center was established, operated, and owned by Life Circulation Co., the predecessor of telemarketing firm DialAmerica. LCC used the system to promote local sports teams and nonprofit organizations.
The call center then became a practical approach to sales when American mass media giant Time Inc. used it to boost magazine subscription sales. Eventually, companies started to receive calls manually from customers through large switchboards known as private manual branch exchanges (PMBXs). 
As technology advanced, human operators were no longer needed to place a call. Individual technologies emerged and allowed call centers to operate more rapidly and efficiently. These advancements were made possible through touch-tone dialing and the 1-800 number. 
In 1963, the dual-tone multi-frequency (DTMF) system or touch-tone system was introduced, paving the way for interactive voice response (IVR). DTMF became a crucial component of call centers because it did not require a caller to speak in order to communicate on the phone. 
In the late 1960s, an AT&T engineer generated the 1-800 number to route collect calls faster and regularly. By the 1980s, large and small companies used 1-800 numbers for marketing and customer service.
Meanwhile, private automatic branch exchanges (PABXs) replaced PMBXs to accelerate customer support during the 1970s. This machinery handled more calls via computer-telephony integration systems such as automatic call distributors (ACDs). 
IVR was also launched around this period. This system was designed to automate service in call centers. It became mainstream during the 1980s because of its ability to play digitized speech messages to callers.
The advent of the internet in the 1990s changed the telecommunications landscape dramatically. Entities started using websites as the primary contact point for sales and help-desk support. On the other hand, call centers handled customer support services and technical issues.
From 1995 through 1996, researchers found a method known as voice over internet protocol (VoIP) to transmit audio and video files online. Subsequently, the Integrated Services Digital Network (ISDN), a set of communication standards,  introduced more features such as conference calling, call forwarding, and caller identification.
The Modern-day Ecommerce Call Centers
Today, call centers have more widely incorporated advanced computers into their routine operations. Caller ID, conferencing, and call forwarding have been normalized due to technological upgrades in IVR, VoIP, and ISDN systems. 
Moreover, other modernized customer service channels such as email, live chat, and social media outlets have added more convenience to customer service. Emerging technologies such as robotic process automation, artificial intelligence (AI), and cloud computing have also contributed to accelerating response to customer demands.
A Brief History of Ecommerce Customer Service Outsourcing
As the need for customer support has expanded and become more expensive, especially for the ecommerce industry, businesses have begun to adopt front-office outsourcing.
Since the early 1990s, companies have been outsourcing call center services to non-US markets. Companies hire third-party ecommerce call centers to streamline their customer support services and reduce labor costs.
The cost advantage offered by third-party customer service providers is one of the key drivers in the growth of outsourced call centers. Furthermore, an increase in low-cost skill pools and a boom in internet and telecommunication advancements allow call centers to deliver round-the-clock, high-quality customer service. 
Answering incoming calls for product questions, damage, or technical issues is one of the primary purposes of ecommerce call centers. They can also handle order processing, inventory management, telemarketing, and market research. The hubs use various technologies to accomplish these tasks faster and more effectively.
Different Types of Call Center Technologies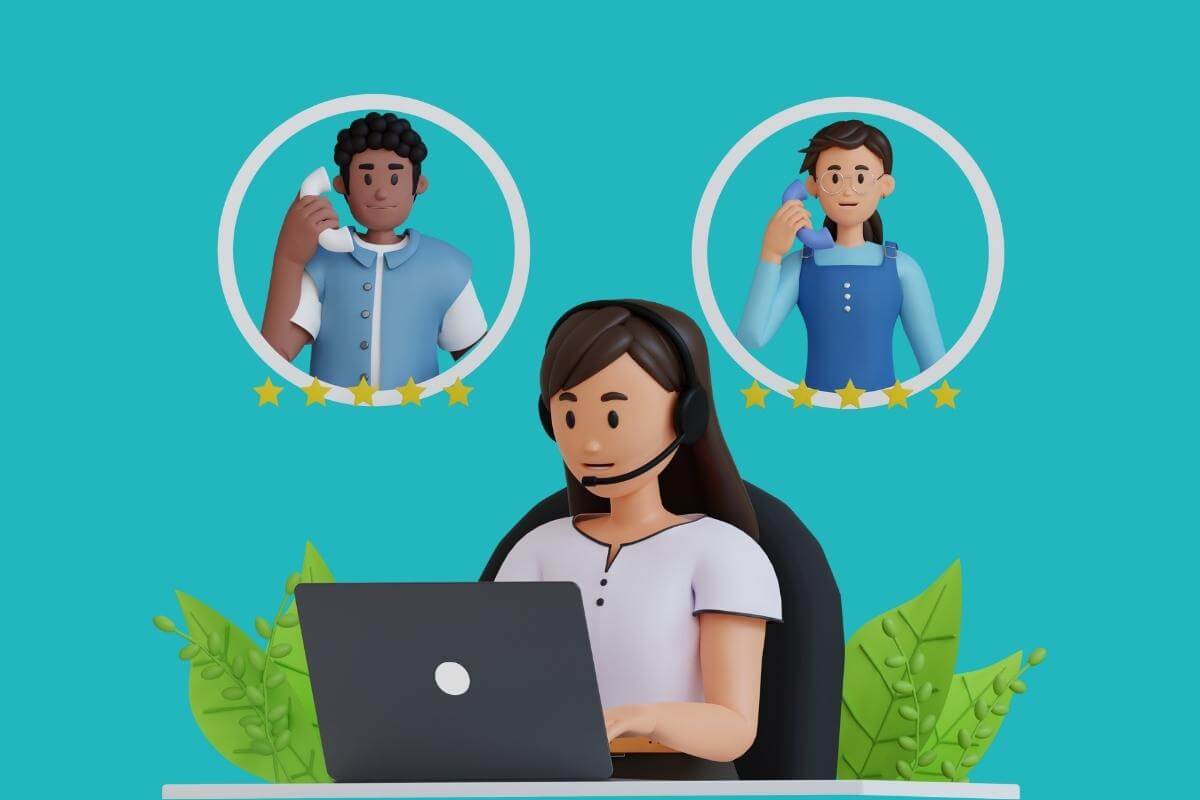 Call center technologies are the systems, tools, and digital platforms used by call centers to simplify their inbound and outbound calls daily. From voice authentication to predictive dialers, these technological solutions help call center agents boost productivity and enhance customer support.
The following are key call center technologies designed to support customer experience and satisfaction:
Interactive Voice Response (IVR)
IVR tracks high-level caller intentions provides automated resolutions, measures wait times and offers a call back once a human agent is needed. It uses AI and self-service tools to assist customers in addressing basic issues immediately. As a result, the technology helps reduce time spent on the line and calling queue congestion. 
Automatic Call Distribution (ACD)
ACD matches customer calls to available agents as quickly as possible. It analyzes the capabilities and skills of working agents to answer specific types of calls in real-time. Due to AI-based advancements, ACD now includes enhanced routing attributes, such as service quality, intent proficiency, and behavioral data, to better match ecommerce call center agents with customers.
Guided Workflows
Guided workflows provide agents with step-by-step instructions on managing customer problems. They are developed based on real-time conversations. They help ensure that each agent delivers the exact solutions to repetitive issues and offers a consistent experience for customers.
Voice Bots
Voice bots represent AI-driven, 24/7 virtual agents capable of supplying customers with basic information regarding their inquiries and routing them to the best agents if needed. Modernized speech recognition and natural language understanding capabilities contribute to improving call satisfaction. These platforms are also intended to reduce wait times and live agent-led call volumes.
Workforce Management
This tool ensures balanced workloads by predicting staff requirements using historical trends and data projections. The device supports proper staffing in ecommerce call centers at any given time. It also makes sure to meet caller needs promptly.
Call Center Analytics
Call center analytics measures to call center key performance indicators (KPIs) and service-level agreements by collecting inbound and outbound call information. It is also used to monitor and analyze agent performance. Call centers can use the analytics data to extract insights and determine how to manage customer service quality more efficiently.
Customer Satisfaction Surveys
Customer satisfaction surveys involve collecting feedback from clients about their customer experience after a call with an agent or a voice bot. Survey data will be compiled and analyzed through a comprehensive reporting dashboard. The findings will show what areas need improvement.
Case Management
An AI-powered case management system delivers context details necessary to present fast resolutions to callers using data from different digital channels. The software filters cases by priority identify caller sentiments and automate workflows. It helps resolve customer issues quickly.
As in the case of data entry outsourcing and outsourced bookkeeping, advanced technologies are needed to streamline call center outsourcing functions while reducing costs. 
The call center technologies mentioned above can contribute to your ecommerce company's efforts to satisfy and retain customers. Aside from using these systems, there are other ways to make call centers more successful. 
10 Ways Call Centers Can Be More Efficient and Thriving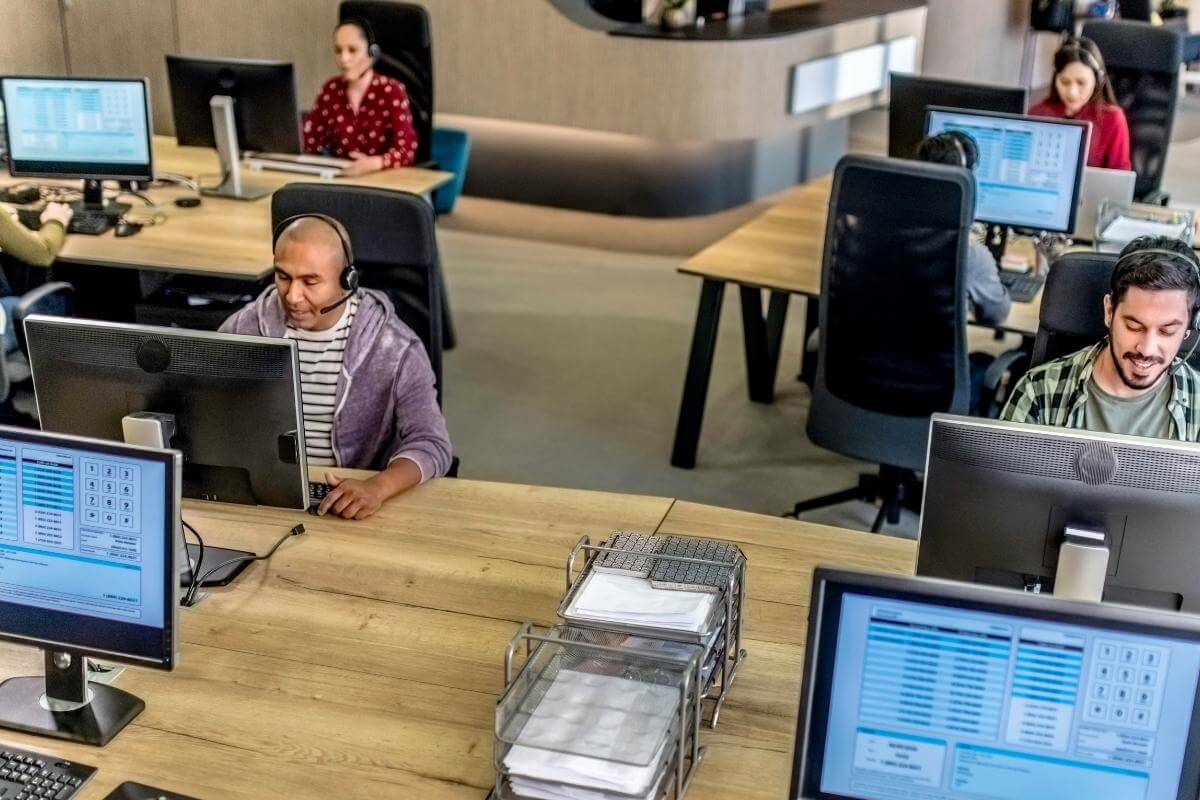 The quality of customer service is a critical factor in the success of your ecommerce business. Make sure that your ecommerce call center partner has effective management to help your company expand. Here are some ways call centers can be more efficient and successful:
1. Plan Customer Service Delivery
Develop a customer journey map to guide customer service delivery through your call center service provider. The map visually depicts the points of contact and the transitions between them. This plan can help identify potential problem areas, client annoyances, and ways to improve your business' interactions with them.
2. Hire the Best People
People who work in call centers have a unique set of skills. If you have a chance to intervene in your call center partner's recruitment process for your business, select individuals who are genuinely interested in providing excellent customer service. Make an effort to thoroughly screen potential new hires or team members in terms of both skill and personality.
3. Train Agents
Require your call center partner to train its new and existing agents regularly. Training is vital to sharpen their skills and knowledge to accomplish their tasks more effectively. This approach also allows customers to receive accurate and excellent support service.
4. Incorporate Coaching
Creating a coaching culture is a terrific lifelong learning approach to empower your outsourced call center agents. Maintain frequent contact with your customer service team. Schedule one-on-one meetings to discuss specific coaching needs and exchange ideas on enhancing one's performance and the company's efficiency.
5. Ensure Proper Scheduling
The stress that comes with working in a call center might hinder an agent's productivity. Therefore, talk to your call center partner about proper shifting schedules for your agents. Remember to allow these employees to rest well to ensure their optimal performance on your firm's behalf.
6. Provide Incentives
Performance-based incentives can motivate call center agents to improve their performance and job satisfaction. These rewards can also help employees focus on their goals and accomplishments. Most importantly, incentives make them feel appreciated, encouraging them to stay longer on your team.
7. Personalize Customer Experience
Guide your outsourced call center through personalizing experiences for customers while responding to customer needs. This way, you can gain a deep understanding of your current and potential customer base. Once you understand your customers' needs and expectations, you can produce more individualized products and services.
8. Collect and Assess Customer Feedback
Do not forget to require your ecommerce call center partner to gather and analyze customer feedback after providing support. This data is crucial in identifying the positive and negative sides of your offerings. This information can also identify which areas need further assessment and improvement.
9. Apply Learning
After collecting and examining customer feedback, you need to apply that feedback to enhance your customer service approach. Work with your call center partner to integrate these ideas to improve your customer support delivery. This step will help you meet both operational needs and customer demands.
10. Use the Latest Technologies
Incorporate the latest technologies into your operations to streamline and accelerate call center processes. These tools can help reduce the burden on agents while increasing their productivity. These tools can also provide high-quality outcomes while reducing costs.
The Bottom Line
Advancing technological systems coupled with increasing customer needs have influenced the changes in call centers over time. While responding to customer needs in the ecommerce industry has become more complicated, call centers have continuously upgraded their technologies to simplify workloads.
From large manual switchboards to automated call management software, call centers can fulfill different customer support tasks quickly and effectively. Technological developments have even resulted in outsourcing customer service to offshore call centers to meet growing demands.
If you are looking for a call center that can match your ecommerce business' requirements, hire Unity Communications today for more efficient customer service.