Written by Dion Jay Tality
The e-commerce industry has experienced significant growth in recent years due in no small part to the pandemic. But as consumers become more reliant on online purchases, entrepreneurs must improve their e-commerce strategies. 
Businesses that lack the resources to strengthen their e-commerce capabilities can try outsourcing e-commerce customer service. Hire a business process outsourcing (BPO) company to help you improve customer satisfaction, increase revenue, and achieve growth.
This page is a detailed guide to e-commerce outsourcing. Learn more about:
E-commerce services to outsource,

Outsourcing pros and cons, and

Steps in choosing a service provider.
Let us begin!
What Is E-commerce Service Outsourcing?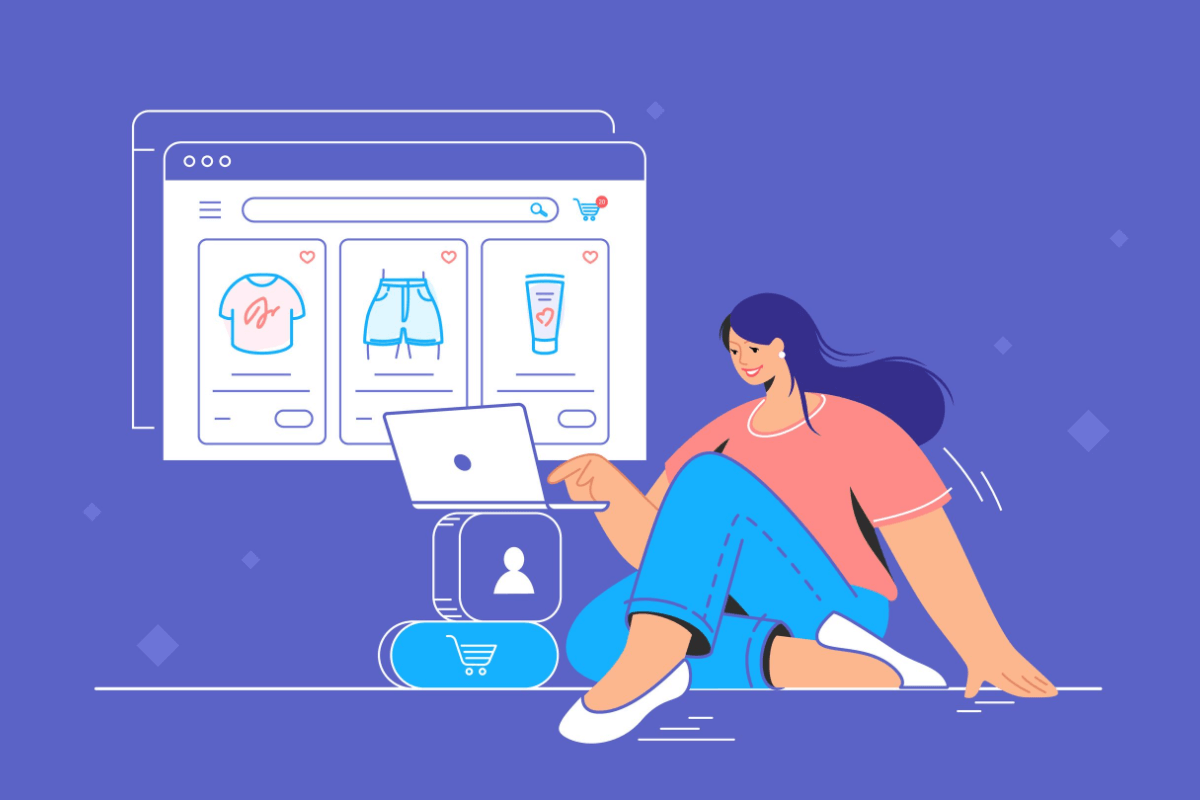 E-commerce service outsourcing is when an e-commerce company works with a third-party vendor to handle processes related to e-commerce operations, including:
Front-office tasks

– customer service, sales, and telemarketing

Back-end functions

– data entry, order fulfillment, and inventory management

Administrative work

– payroll, human resources (HR), and information technology (IT) support
You can focus on your core competencies and growth strategies by outsourcing secondary functions. At the same time, you can potentially reduce costs and increase efficiency. But there is more to these benefits than meets the eye.
E-commerce outsourcing falls under the broad category of BPO. But what is business process outsourcing? This business strategy involves delegating a range of business functions to a third-party service provider. 
The BPO industry has expanded in recent years, and e-commerce has become a significant segment of this market. The worldwide e-commerce market could grow from $10.4 trillion in 2020 to $27.2 trillion by 2027 at a 14.7% compound annual growth rate (CAGR). So capitalizing on outsourcing now is a wise move.
Common E-commerce Services To Outsource
E-commerce businesses handle many tasks critical to operations, such as customer support, inventory management, and administrative work. You should handle them effectively to keep customers happy and maintain consistent sales. 
Explore the common e-commerce services you can outsource.
Customer Support
Outsourcing customer support provides your e-commerce business with a team of skilled professionals. Trained customer service representatives answer customer inquiries, provide updates, handle complaints, and more. They ensure your customers receive prompt and professional service, even during busy days. 
Hiver says that 60% of service teams help customers across three or more communication channels such as phone calls, email, and live chat. More than 75% of these teams also offer support during non-business hours. In addition, most BPO companies employ omnichannel solutions and guarantee 24/7 availability.
Sales or Telemarketing
E-commerce businesses outsource their sales tasks to telemarketing companies to improve sales-related processes, including lead generation and sales conversion. BPO service providers have a team of skilled salespeople and telemarketers who know how to win and keep customers.
Over 75% of companies reported a 20% increase in sales after implementing sales enablement initiatives. This strategy gives the sales team the information, tools, and technology they need to connect with customers and close deals. Work with a BPO vendor to capitalize on sales enablement.
Billing and Collections
By outsourcing billing and collections, you get e-commerce invoices paid on time. Third-party teams effectively issue invoices, collect payments, and follow up on late payments. They help reduce the risk of delinquent payments and even defaults. 
About 97% of billing and collections executives believe digitizing payments and billing processes improves customer satisfaction. To capitalize on the benefits of digitization, consider outsourcing your billing and collection functions to a reliable BPO vendor. It will help streamline your e-commerce processes and ensure consistent cash flow.
Data Entry or Management
Tracking customer information, inventory, and sales data is often tedious and error-prone. You can outsource data entry services to ensure service efficiency, data accuracy, and up-to-date information. Outsourcing also helps guarantee data privacy and protection to build customer trust and avoid legal implications.
A third-party team handles a large volume of e-commerce data regularly. A third-party team comprises data entry specialists who record customer information and data managers who organize and secure it. They protect consumer information and ensure your e-commerce business stays legally compliant.
Order Fulfillment
This encompasses receiving and processing customer orders, packing and shipping products, and monitoring inventory. Outsourcing email support and live chat enhance the order fulfillment process with timely order processing and product shipping.
The global e-commerce fulfillment outsourcing market reached $97.3 billion in 2022 at a forecasted CAGR of almost 14%. This market growth is due to the growing popularity of e-commerce and the increase in online shoppers. Fulfillment centers allow online merchants to outsource services such as bundling, warehousing, and shipping.
Inventory Management
This involves overseeing the order, storage, and production of raw materials and finished products in e-commerce services. But tracking inventory, reordering products, and managing stocks can be challenging. Inventory management outsourcing ensures products are always in stock and readily available for shipping.
A third-party team monitors inventory, reorders products as necessary, and manages stock-outs to minimize disruptions. It also provides detailed reports on inventory, sales, and other metrics to guide your business' purchasing and sales strategies.
Product Photography
Did you know that 75% of online shoppers rely on product photos to make purchasing decisions? High-quality product photos significantly influence the success of product listings in e-commerce. That is why many businesses invest in product photography through outsourcing.
Outsourcing this function guarantees your products are presented in the best way possible. Your BPO team handles everything from setting up shoots to editing photos. You can use high-quality photos for sales and marketing to attract and persuade potential customers.
Digital Marketing
This has become increasingly important in today's business landscape. In 2021, 63% of companies reported increased digital marketing budgets. Outsourcing digital marketing activities to agencies helps e-commerce businesses reach the right market and boost sales.
Here are the top online marketing strategies to outsource for your e-commerce business:
Search engine optimization (SEO).

This improves your e-commerce website and lets you rank higher on search engine results pages (SERPs). SEO strategies include optimizing your site, creating relevant content, and building backlinks to increase online visibility and website traffic.
Pay-per-click (PPC).

This is a form of online advertising where you pay a fee every time someone clicks your ads. It is an effective way to drive traffic to your website and generate leads for your e-commerce business.
Email marketing.

This involves sending promotional emails to a list of prospects and subscribers. This online strategy is a viable solution for keeping your customers informed and engaged with your e-commerce business.
Content marketing.

This involves creating and posting relevant and valuable content to engage with potential and current customers. This strategy helps increase brand awareness, boost traffic, generate leads, and convert sales.
Social media management.

This

involves maintaining your business presence on social media channels such as Facebook, Instagram, and Twitter. The goal is to increase your online visibility, engage with customers, and drive sales for your e-commerce business. 
Administrative Tasks
Outsourcing administrative tasks allows you to focus on your core e-commerce operations, such as reaching customers and converting sales. According to Deloitte, IT is the most commonly outsourced business function at 54%, followed by finance (44%) and payroll (32%).
Here are some administrative e-commerce services to outsource:
Accounting and bookkeeping.

You can outsource the management of your e-commerce finances to a third party. While bookkeeping keeps records of all financial transactions, accounting analyzes and reports them. Outsourcing these administrative tasks helps maintain accurate and up-to-date financial records.
Payroll.

This keeps track of employee compensation. Payroll tasks include calculating and distributing paychecks, tracking vacation and sick leaves, and regulating employee taxes. Outsourcing payroll helps ensure employees are paid accurately and on time.
Human resources (HR).

This involves managing the people and culture of a business. Relevant tasks include recruiting, hiring, training, and retaining employees. Outsourcing HR guarantees employee satisfaction and keeps your e-commerce business compliant with labor laws.
IT support.

A third-party team can provide technical assistance for employees and customers. IT functions include troubleshooting software and hardware, maintaining network security, and installing new technologies. The global IT outsourcing segment might grow from

$395 billion in 2022 to $587 billion by 2027

at an 8.07% CAGR.
The Pros and Cons of E-commerce Outsourcing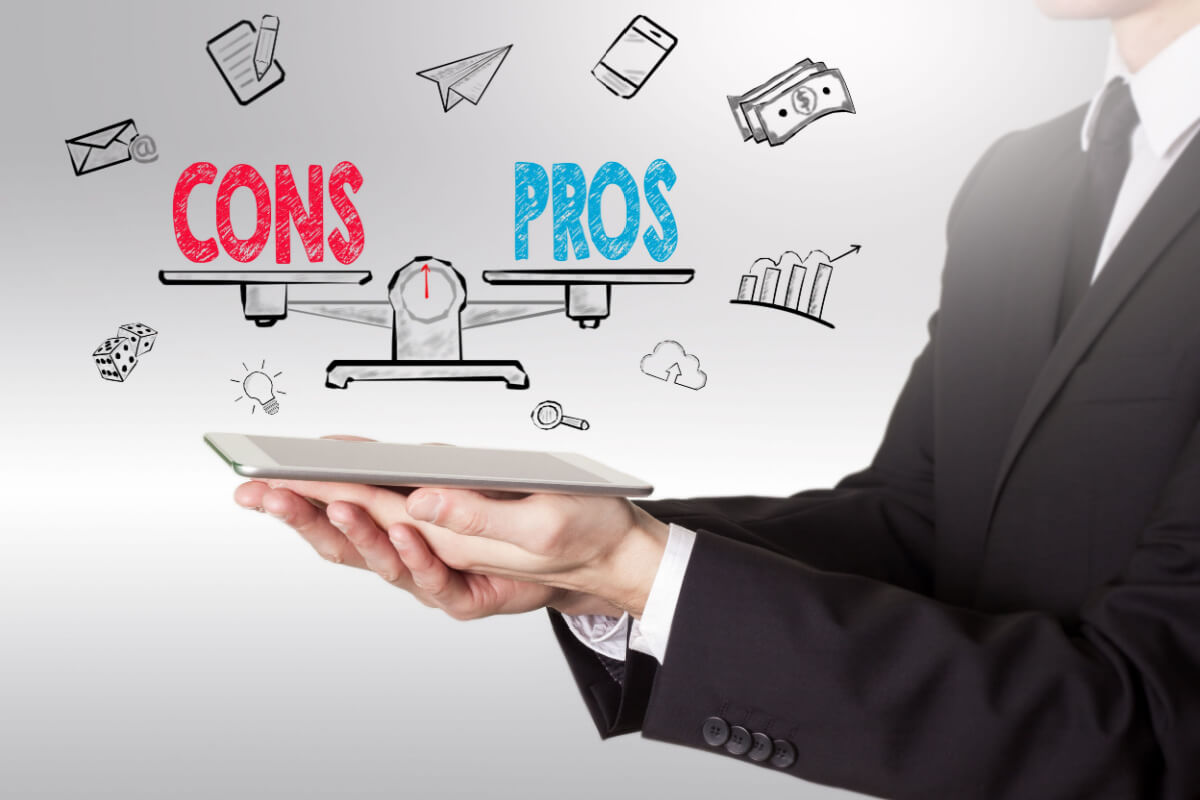 E-commerce outsourcing has exploded in popularity, further accelerated by the pandemic. The strategy proves beneficial in mitigating financial risks and keeping up with business demand. But it comes with potential risks, especially if poorly planned and executed. Thus, weighing the pros and cons of e-commerce outsourcing is imperative.
Let us look at the advantages and disadvantages of outsourcing e-commerce services.
Potential Benefits 
Revenue-generating Tasks as Top Priority.

Outsourcing non-core tasks, such as data entry and order fulfillment, to a BPO vendor, can free up time and resources. This lets you focus on core functions that generate money for your e-commerce business.
Significant cost reduction.

Outsourcing reduces operating costs by eliminating the need to build infrastructure and invest in technology. Working with an offshore BPO vendor also

reduces your labor expenses by up to 70%

.
An accessible pool of global talent.

Outsourcing e-commerce services provides access to a vast pool of global talent. This business strategy allows you to tap into specialized skills and expertise that might not be available locally. Third-party professionals help improve your business performance and satisfy customers.
Easy access to technology.

BPO partners often have access to digital tools and advanced technology such as inventory management systems, customer relationship management (CRM) software, and data analytics tools. These next-generation tools streamline workflow and improve e-commerce operations.
Prompt service delivery.

Outsourcing can accelerate your service delivery. BPO service providers usually have the expertise, technology, and resources to handle e-commerce operations. As such, they can enable faster order processing and product shipping.
Guaranteed product quality.

BPO partners have experience and expertise in producing high-quality products. They can help reduce the margin of error and product defects, resulting in higher customer satisfaction.
Increased sales revenue.

Outsourcing non-core functions lets you focus on the core aspects of your e-commerce business, giving you more time to reach out to customers and sell your products or services. This leads to effective sales strategies, guaranteed customer support, and increased business profits.
Scalable business growth.

Hiring reliable BPO partners can help optimize your e-commerce operation. This gives room for business scalability and expansion into new markets. The right BPO partner can help your business reach surprising new heights.
Possible Drawbacks
Lack of business control.

Outsourcing e-commerce services means giving up control over certain aspects of your business. You can mitigate this problem by creating a service-level agreement (SLA) that provides clear instructions and helps maintain regular communication.
Goal and priority misalignment.

Your goals and priorities might not always align with your BPO partner's. Choosing a provider with similar goals and values is imperative to avoid conflicts. Both parties should work together toward meeting common objectives.
Security risks and privacy issues.

Outsourcing involves entrusting sensitive business data and customer information to a third party. This strategy might increase the risk of cyberattacks and data breaches. So reduce the risk by working with your BPO partner to set strict security protocols and privacy policies.
Noncompliance with regulations.

Outsourcing can raise issues with regulatory compliance. Such incidents happen when your BPO partner operates in a different country with different laws. Train your BPO agents in relevant regulations for adherence.
Cultural differences.

Cultural differences between you and your BPO partner might make communication and collaboration difficult. They can lead to potential misunderstandings that escalate into conflicts. To avoid such problems, have an open line of communication with your BPO partner and find ways to work together effectively.
How To Get Started With E-commerce Outsourcing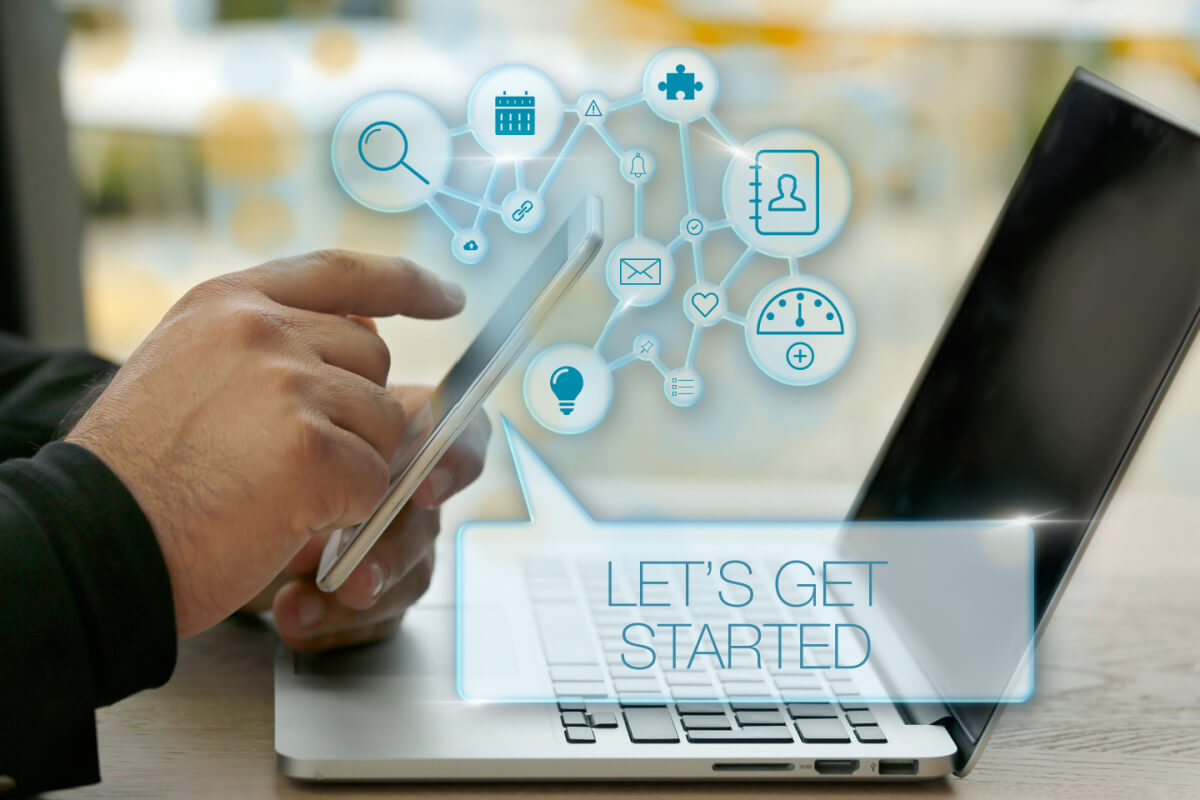 Working with the right service provider is key to e-commerce outsourcing success. Here is a tip for outsourcing customer service or other e-commerce services: due diligence. Doing your due diligence can help you find the best fit for your online business.
To get started with e-commerce outsourcing, follow the crucial steps below:
1. Study and Assess Your E-commerce Business
The first step when outsourcing e-commerce services is to examine your operations. Identify the areas of your business that are causing problems or limiting growth. Common reasons for outsourcing e-commerce services include the following:
Limited staff and technology.

Working with a BPO service provider lets e-commerce businesses access the resources they might lack.
No leads and low sales revenue.

A competent BPO partner with an expert sales team helps generate leads and convert sales for your e-commerce business.
High operating expenses.

If your business struggles financially, outsourcing e-commerce functions such as customer support and order fulfillment will help you reduce costs and save money.
Poor customer satisfaction ratings.

If your customers are constantly unhappy with your services, outsource your customer service and digital marketing processes. Your contracted provider can help you improve customer interaction and increase customer satisfaction.
Increasing customer complaints.

Receiving numerous customer complaints signals that you should improve your services. A reliable BPO service provider streamlines your e-commerce processes and increases customer satisfaction.
2. Identify E-commerce Services To Outsource
Once you have identified the areas of your business that need improvement, you can determine the tasks to outsource. Commonly outsourced e-commerce services include the following:
Customer service.

Outsource your e-commerce processes if you have a growing market and need to keep up with customer order requests and concerns.
Sales.

Work with sales experts and telemarketers provided by your BPO partner to boost sales.
Order fulfillment.

Delegate this e-commerce function to a BPO team. It can process customer orders correctly and deliver products promptly.
Web development.

If your business has a low-performing website with a poor online presence, hire a web developer to optimize it.
Digital marketing.

Work with a digital marketing agency that can implement SEO, PPC, and other online marketing campaigns for your e-commerce business.
3. Search for Third-party Service Providers
Looking for third-party service providers is a crucial step in outsourcing e-commerce services. You have two options to consider when searching for potential partners:
Online search.

Utilize search engines to find BPO companies that offer the specific services you need. The web can provide a comprehensive list of potential partners to further research and evaluate.
Recommendations or referrals.

Ask for advice from other businesses or industry associations. This connects you with reputable and trustworthy partners that other companies have already vetted.
4. Send Proposals and Compare Service Offerings
Once you have a list of prospects, send them proposals and carefully evaluate their service offerings. Take note of the following:
Send proposals.

Clearly define the work scope and specific needs of your e-commerce business. This helps the service provider understand your requirements and provide more accurate proposals.
Compare offerings.

Compare potential BPO partners thoroughly and systematically. Consider their services and the associated costs. More importantly, strike a balance between service quality and affordability.
Both steps allow you to decide which provider to select based on your specific needs and budget.
5. Select the Right BPO Partner
Once you have compared your prospects' service offerings, it is time to pick the best BPO partner for your e-commerce needs. To make the right decision, consider the following factors:
BPO experience.

The BPO provider should have experience with the services your e-commerce business needs. Your partner must have the knowledge and skills to handle your e-commerce functions effectively.
E-commerce services.

If you are specifically looking for e-commerce BPO services, ensure the vendor has relevant experience and expertise in the field. Your contracted provider must understand the unique challenges and requirements of the industry.
Workforce expertise.

The BPO provider's workforce should have the necessary skills and qualifications. They must be able to handle the tasks and responsibilities required for e-commerce operations.
Technological integration.

The BPO provider should be able to integrate their systems with yours to ensure seamless workflow. This minimizes disruptions and ensures smooth collaboration.
BPO cost and pricing model.

Understand the cost of outsourcing e-commerce services. See whether the BPO provider's pricing structure fits your budget. This step helps you decide whether to proceed with the provider or look for other options.
Business reputation.

Ensure that the company has a good reputation in the industry. Check their online reviews and testimonials and ask for referrals from other businesses in your industry. Unbiased reviews give you an idea of the prospect's reliability, responsiveness, and overall quality of service.
With all these in mind, you can select the right service provider for your e-commerce business.
6. Create an SLA and Start BPO Operation
The final step is to create an SLA. This legally binding contract defines your relationship with your chosen BPO partner. Your SLA should include the following:
SMART goals.

Setting specific, measurable, attainable, relevant, and time-bound (SMART), goals guide your outsourcing endeavor. They also serve as the basis for evaluating your BPO progress over time.
Key performance indicators (KPIs).

Setting key metrics to measure outsourcing success is crucial. Use KPIs to evaluate your BPO performance and make the necessary adjustments.
Scope of work.

Clearly define the work to be performed by your service provider. This way, you and the BPO provider understand the expectations and requirements of your partnership.
Workforce duties and responsibilities.

Establish a clear outline of each party's roles and responsibilities to ensure a smooth workflow.
BPO cost agreement.

Agree on the cost and pricing model of your BPO partnership. Both parties should understand and comply with their financial commitments.
Breach of contract.

Include consequences if either party breaches the contract. This makes both parties accountable and responsible for accomplishing tasks.
With an SLA in place, you can now start your BPO operation. For a successful operation, provide clear instructions and offer help and support to your BPO provider. This helps you launch your outsourcing journey in the right direction.
The Bottom Line
Outsourcing e-commerce services is a great way to save money, time, and resources. A BPO service provider helps maintain service quality, efficiency, and productivity. While entrusting day-to-day operations to experts, you can focus on growing your online business.
Consider the different e-commerce services to outsource, whether front-office, back-end, or administrative tasks. Follow our tips when outsourcing and hire a BPO partner that meets your business type, needs, and budget. Lastly, weigh the pros and cons of outsourcing before working with a service provider.
Doing your due diligence and making informed decisions can help you achieve e-commerce growth and success.