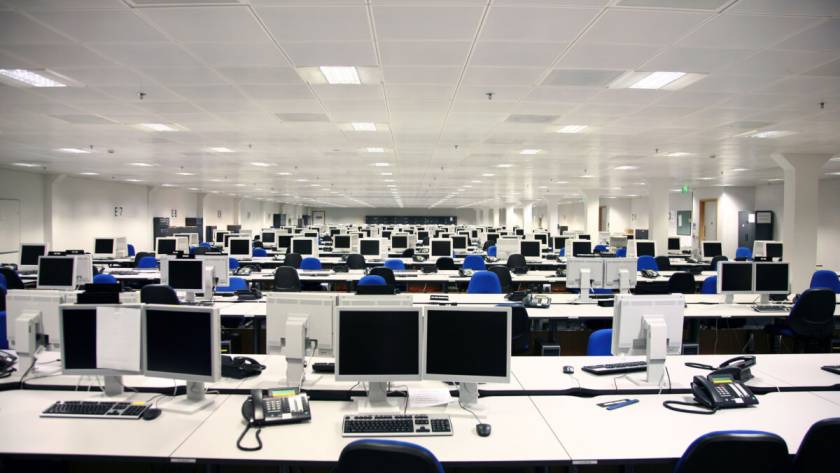 Written by Allie Delos Santos
Managing customer support for e-commerce can be tricky, especially with ever-changing client demands. Regardless, you must deal with each client and address their concerns because customer experience is a significant factor in the growth of a business.
Consumers trust businesses with friendly and courteous customer service agents. Thus, e-commerce customer service outsourcing is an incredibly helpful service that can help your business grow.
This handy guide helps determine whether outsourcing is right for you. You'll learn about customer support outsourcing companies, their roles, their pricing, and the pros and cons.
What Is Customer Support Outsourcing?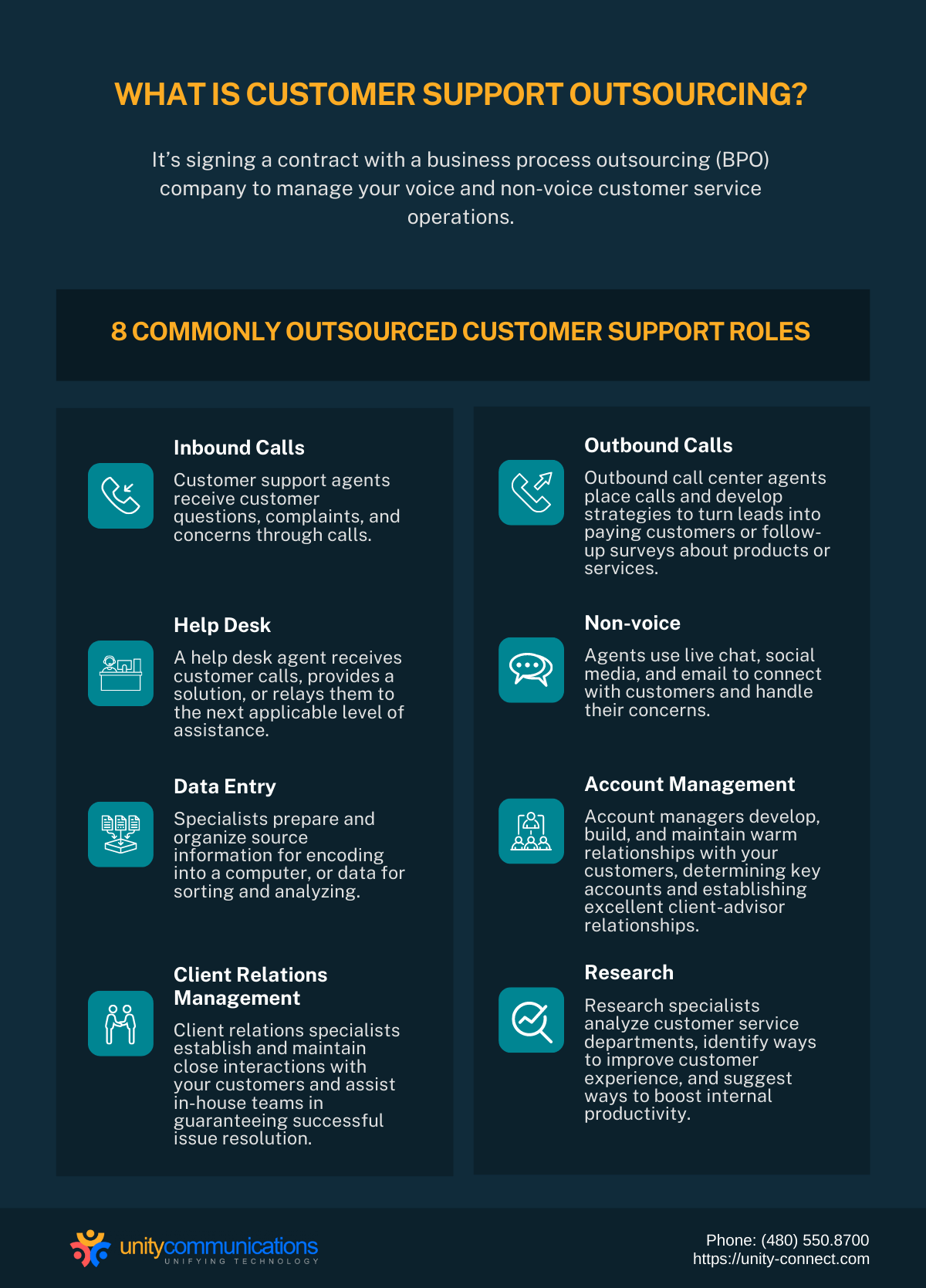 Customer support outsourcing is the business approach of signing a contract with a business process outsourcing (BPO) company to manage voice and non-voice customer service operations. Your customer service provider will interact with your customers, answering questions, resolving issues, and addressing other inquiries regarding your products or services.
Outsourcing customer support improves your company's client response rate. You don't have to worry about losing revenue on unattended clients. 
Customer service might seem easy, but it is a tiresome task. Agents must manage different types of clients and their changing moods.
Regardless of the type of platform or solution you need, hiring a customer support outsourcing company is the way to go.
Outsourced Customer Service Roles
Customer support outsourcing companies wear many hats. Customer service agents are responsible for liaising with clients and managing their requests, from questions about your product to order processing and payment confirmation. 
Here are the customer support roles that outsourcing companies take on.
Inbound Calls
Inbound call center agents answer customer questions, complaints, and concerns 24/7. They also handle recurring requests and assist new customers in becoming acquainted with a product or service.
This role satisfies customer demands. Agents are busy addressing client problems and providing alternative solutions as quickly as possible without sacrificing quality or reputation.
Inbound call center representatives are the primary touchpoints between your business and your clients. Thus, this role is vital. Agents for this role must be highly trained and skilled.
Outbound Calls
Outbound call center agents place calls and develop strategies to turn leads into paying customers. This role calls potential customers, introduces them to new products or services, and informs them about the latest bonuses and promotions.
Listening to clients' suggestions or concerns and making them feel understood and cared for is part of the job. Another aspect of the task is placing calls regarding payment collections, billing due dates, system modifications, or changes that might have recently occurred.
This role also involves conducting customer satisfaction surveys or other studies that can improve your service.
Help Desk
A help desk offers instant assistance and resolution to common customer complaints and issues. The next-level agent will immediately take over if a help desk representative cannot address the problem.
Put simply, a help desk agent receives customer calls, provides a solution, or relays them to the next applicable level of assistance. Like inbound call center representatives, help desk agents serve as the first level of communication with clients. The difference is that a help desk focuses on resolving problems about the business's products or services.
Part of the job is assisting customers through the resolution process and giving timely feedback when necessary.
Non-voice
Non-voice customer service also helps address customer issues and provide support, but the core function does not include answering or placing calls. Typically, this role uses live chat, social media, and email to connect with customers and handle their concerns.
Non-voice accounts offer non-personal interaction with customers because there's no voice exchange. Some clients prefer this customer support to avoid unnecessary confrontations or arguments.
Agents must determine the client's emotions through textual cues before sending any reaction or feedback. Outsourced email support and live chat offer cost-effective solutions while ensuring high-quality service.
Data Entry
Data entry specialists prepare and organize source information for encoding into a computer. They prioritize error-free encoding, which means that they must review all data for deficiencies. Encoders follow a strict standard procedure to resolve data inaccuracies.
If a data entry specialist is not authorized to correct the error, they can pass the document to the team leader, who is permitted to do so. Data entry includes encoding account and customer data into the business database.
Once encoded, the agent will analyze, review, delete, correct, or re-input the data if necessary. The inputted data goes into multiple backups for storage.
Companies can outsource data entry services for faster encoding and information accuracy.
Account Management
Account management is about developing, building, and maintaining warm relationships with your customers. Account managers serve as the bridge between clients, upper management, and other company stakeholders. Additionally, account managers ensure that all agents work together for the immediate and successful resolution of a client's demand.
Account managers must be proficient in your current accounts as the primary point of contact between your brand and your clients. This role also identifies potential leads and opportunities to build new relationships. Primarily, account managers determine key accounts and establish an excellent client-advisor relationship with them.
Client Relations Management
Similar to account managers, client relations specialists also establish and maintain close interactions with your customers. They also assist in-house teams in guaranteeing successful issue resolution.
The difference is the focus. Client relations managers concentrate on a predetermined portfolio of primary clients, and the objective is to create long-lasting relationships with them. They conduct regular meetings with every account holder to ensure that they are satisfied with your service. Lastly, client relations managers examine competition to find a new way to retain existing customers.
Research
A customer support research specialist analyzes your company's service department and identifies easy ways to enhance it. They conduct comprehensive research on the optimal ways to improve customer experience and make suggestions to boost internal productivity.
They can also perform customer satisfaction surveys and analyze, interpret, and report results to upper management. In conjunction with developing strategies, research specialists also assist in executing plans.
Other functions include inventory management outsourcing, online concierge, lead generation, and sales. Companies can outsource one or all these functions, depending on operational needs.
Channels Customer Support Outsourcing Companies Use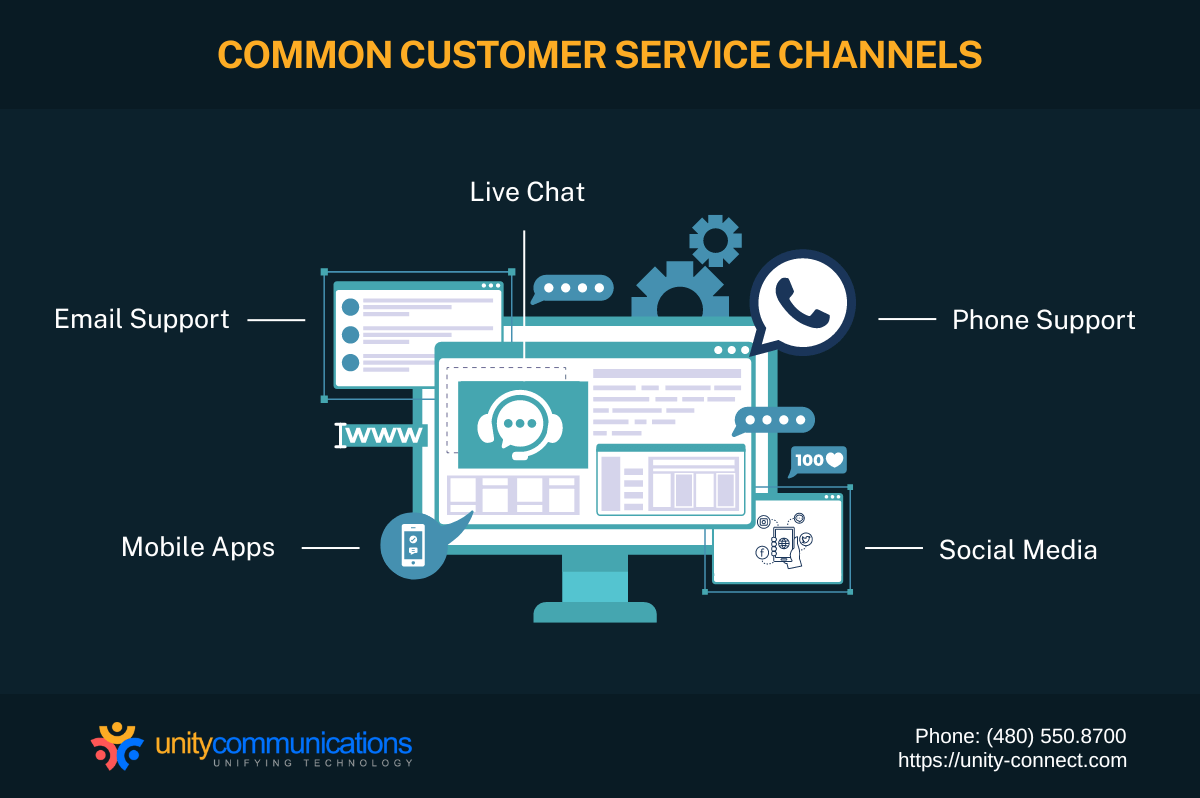 Customer support outsourcing companies use various channels to generate more effective results and provide a better client experience. These customer support platforms include:
Live chat:

This is one of the most preferred platforms by customers, with a

satisfaction rate of 85%.

With live chat, customers simply need to click a button to begin a conversation with a representative. This support improves customers' confidence in knowing they can get help immediately.

Email support:

Email remains one of the primary channels through which shoppers interact with businesses and vice versa. Research from Northridge Group states that 269 billion emails are being transmitted daily. Customer service outsourcing providers can use email support to target potential and existing clients.

Phone support:

Live phone support is a powerful channel for a remarkable customer experience because it provides real-time solutions to customer concerns. Customer support outsourcing companies use phone conversations with trained voice support agents to resolve problems. Agents have appropriate speaking skills, tone, and etiquette for managing clients.

Social media support:

This is a crucial part of customer support because many consumers spend a lot of time browsing products online. Using social media, companies can easily get in touch with customers across various generations, social statuses, ages, and more. The only downside is that it requires a swift response time.

Mobile apps:

Clients find it easy to interact with you if you give them a direct way to message you without leaving your mobile app. The ease of access helps create a good impression of your brand. Consider hiring customer support outsourcing companies to manage this function on your behalf.
Is Customer Service Outsourcing a Good Idea for Your Business?
Customer service outsourcing is an excellent alternative to building an in-house support department. It is a cost-effective and beneficial solution, especially for small and medium enterprises (SMEs) and startups.
Suppose you have an in-house team to handle inquiries and concerns. Each staff will need training, their own computers, office space, compensation, and other benefits. The result is hefty expenses for a non-core business function. But if you outsource, just imagine the benefits it can bring to you.
Here are other reasons hiring customer support outsourcing companies makes the most sense.
Not all companies can afford to hire full-time employees

Building an in-house support team incurs high infrastructure and labor costs

Demand for customer support is more than what in-house agents can handle

You need to expand internationally and provide support to foreign clients

Customers require support even after business hours and during weekends or holidays

You receive customer service tickets from multiple platforms for omnichannel support

Businesses need to increase customer insights and reporting
Companies – especially startups and small businesses – must consider the most cost-effective approach. Outsourcing is a good solution to minimize expenses and get a guaranteed return on investment.
Advantages of Customer Support Outsourcing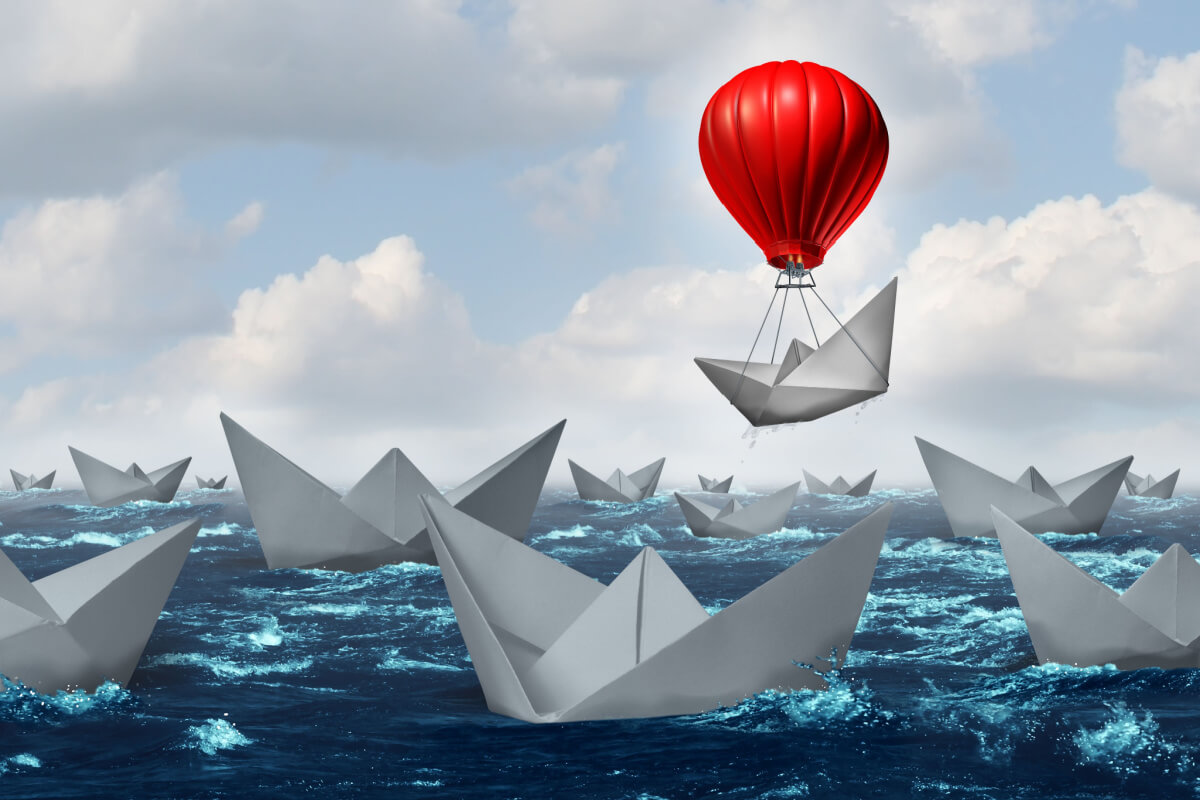 There are many compelling reasons to consider outsourced customer support. The advantages of hiring customer support outsourcing companies include:
Cost-effectiveness
Outsourcing customer service generates significant savings for your business. That is perhaps the biggest advantage of outsourcing. Your company can save up to 70% on labor costs because you don't have to hire in-house agents, pay full-time salaries and bonuses, or provide training.
While saving on costs is an inherent advantage of outsourcing customer service, it should not be the only driving force. First and foremost, you must contrate on delivering a top-of-the-line customer experience. That means hiring a reputable BPO should be the top priority.
Omnichannel Support
Companies that manage customer support internally tend to have limited omnichannel support. Outsourcing helps you interact and serve your clients across multiple platforms.
Working with customer support outsourcing companies means providing your clients access to all available media—email, live chat, phone calls, social media, and even short message service (SMS). Your customers can reach out to you on their preferred messaging channel, and a support representative will be available to chat.
Round-the-clock Availability
Companies operating in the global market must be available 24/7. Outsourcing allows your customers to reach your business 24 hours a day, seven days a week.
For example, e-commerce stores should be available for customer service, questions, and complaints, notwithstanding the shopper's time zone. Round-the-clock availability is taxing for most companies unless they outsource it to a provider that is proficient in the field.
Versatility
Outsourcing customer support provides your company with a team of versatile experts. You also have inbound support, a help desk, data entry, and customer relationship management with a reliable third-party service provider.
Additionally, outsourcing to offshore locations gives you access to a vast pool of workers with diversified experiences and skills. Offshore talent is also more cost-effective.
Scalability
Outsourcing works on an as-needed basis. It allows you to quickly scale up with trained staff to manage the increased call traffic during peak season. Depending on your customer service needs, you can add up to 100 representatives within days or weeks.
Conversely, scaling down with fewer call center agents when peak season ends is equally easy. Customer support outsourcing companies quickly provide temporary support if the need for more staff is fleeting.
Agility
One benefit of outsourcing is access to the newest technology. Developments in technology happen every day, and many businesses find it cost-prohibitive to keep up. It affects production when training the staff in new technology.
Outsourcing makes your company more agile because you need no capital expenses. The BPO company already provides the necessary software and technology for operations. The only training required is getting the agents familiar with your products and brand.
Disadvantages of Customer Support Outsourcing

After learning what business process outsourcing is and its benefits, examine the potential disadvantages. Just like with other business strategies, outsourcing comes with several drawbacks, such as:
Linguistic and Cultural Barriers
Outsourcing to an overseas company means their agents might lack linguistic and cultural knowledge and communication skills to deliver outstanding customer support. But you can easily solve this problem by picking a service provider proficient in your language and experienced working with companies in your industry.
Decreased Control Over Customer Support
When outsourcing, you transfer control over essential business functions to a contractor. This might complicate quality assurance procedures and hamper strategies that help improve customer experience. You can maintain control by drafting service-level agreements that clearly state the division of responsibilities and conducting regular meetings.
A Lack of Company Knowledge
Third-party customer support agents are unfamiliar with your company, values, culture, and practices. Yet, they must devote themselves to your clients as your organization would. Address this potential problem by hiring a reputable service provider and conducting rigorous training.
Divided Attention
Some customer service agents place and answer calls for multiple clients, thus dividing their focus and attention. To prevent this, consider hiring dedicated agents who will work only for your brand.
A Lack of Collaboration
Since your third-party agents don't report to the office, insufficient collaboration and communication are possible. Avoid miscommunication and misunderstanding by keeping all communication lines open. It also pays to hold regular meetings to keep each other updated about progress and potential problems.
Privacy and Security Concerns
Outsourcing involves sharing private company information with third-party service providers. Hence, sensitive and confidential data might be less secure. To ensure data security, don't forget to check the provider's privacy protocols and have them sign non-disclosure agreements.
Factors That Affect Customer Service Outsourcing Costs
Customer service outsourcing costs are commonly calculated based on such factors as:
The total number of agents:

The required number of seats affects pricing. Outsourcing providers can also identify how many materials are necessary for the operations.

Proficiency of agents:

Contact centers offer extensive training to their representatives regardless of their experience. Agents receive equal treatment. But seasoned and more skilled customer service agents receive higher rates.

Language:

Expect that asking for agents to use non-primary languages in their location will mean higher charges than if they use universal or local languages. The demand for agents who can speak foreign languages is competitive, making it difficult to find one.

Length of agreement:

The contract's length also influences pricing. A longer-term contract will have a more competitive rate, and short-term contracts will have higher ones. 

Current labor market rate:

Supply and demand for labor can impact pricing. The price will inevitably increase if demand is higher than supply.
Other factors that can affect the cost of customer service outsourcing are existing laws about the service, recovery and backup plans, and other additional services you might request.
What To Look for in a Customer Support Outsourcing Company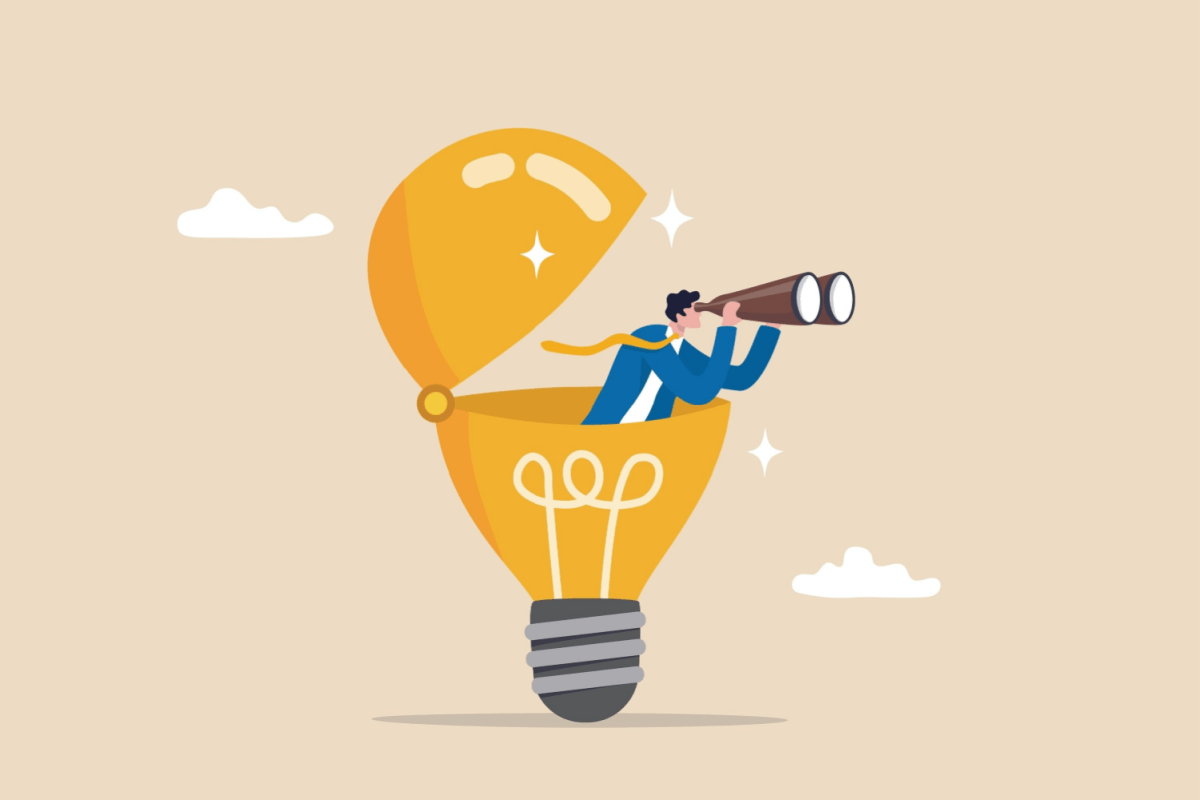 You must consider the brand reputation when picking among customer support outsourcing companies. You must also consider technical expertise, data security, cost-effectiveness, employee training, and quality assurance.
Your outsourced customer support serves as the bridge between you and your company. Thus, choosing the best customer support provider that resonates with your brand is important.
Factors to consider when selecting an outsourcing vendor include:
Industry Experience
The vendor's industry experience is crucial because it determines their ability to manage clients effectively. The provider's experience and reputation give you ample confidence that they can handle the project well.
The outsourcing company should have comprehensive customer support knowledge and other industry standards to meet your business requirements. Moreover, check their staff's level of expertise because they're the ones who will manage your customers.
Technical Expertise
A good customer support vendor should have sound technical capability and knowledge to ensure smooth business operations. Customer expectations and demands change daily; keeping up with the newest technology and infrastructure is critical.
The success of customer support outsourcing depends on its ability to keep up with changing technology. So ensure that your potential provider is capable and skilled in technology before committing.
Track Record
The outsourcing company's track record is important because your project's future depends on its ability to manage customer expectations and queries. Effective customer service can reduce unnecessary steps in solving customer issues.
The best customer support provider has a reliable track record of handling critical issues and withstanding market challenges. They know how to adapt to high-pressure, critical instances.
Data Security
Ensuring data security is essential when outsourcing customer support. When you outsource, you share sensitive data with your provider. Private information is susceptible to breaches if security protocols are lax and are seldom checked.
So when picking an outsourcing agency, choose one with the latest security protocols. Also, check how often they update their privacy measures. Regularly updating security and privacy measures helps prevent data leakage and provides disaster redundancy and recovery.
Strategic Alliances
Strategic alliances are a blessing to businesses when used correctly. Most customer support providers have strategic alliances with testing companies, methodology consultants, marketing firms, disaster recovery agencies, and more.
Get to know these alliances and find a way to incorporate them into your service. Such alliances make non-core tasks easier for businesses.
Staff Training and Development
When picking the best customer support vendor, consider employee training and development.
The vendor's employees will deliver work to you and your clients. So they should get appropriate training and development programs in managing critical issues. A good training program also keeps staff updated about the newest trends, technology, and infrastructure while giving them the motivation to perform better.
Quality Assurance
Quality assurance is a crucial element that customer support outsourcing companies must have. A good vendor always updates its quality assurance procedures to deliver exceptional service.
When looking for a provider, ensure that they have procedures to deliver error-free service. Check whether they regularly update their quality control procedures and security protocols to get the best out of the project.
Tips on Outsourcing Customer Support
Outsourcing offers many benefits to your company and helps you concentrate on your core activities, but there are disadvantages to giving up control. Follow these tips for outsourcing customer service to ensure success.
Prepare carefully:

Take your time when deciding to outsource. Be clear about the terms you and the service provider are working on. Service-level and non-disclosure agreements are only some of the things you need to prepare.
Put time and effort into the relationship:

A good outsourcing relationship requires good collaboration and flexibility. Make the most of collaboration tools and project management software to remain on top of projects and control the business. While the vendor manages customer service, you must actively manage the relationship.
Commit for the long term:

Staying with your service provider for the long term offers better results. Switching vendors tends to disrupt operations. Creating a long-lasting relationship pays tenfold over short-term arrangements.
Be flexible:

You might have to revisit the contract before the term ends. Flexible agreements benefit both parties, letting the service provider innovate while you adapt to changing circumstances accordingly.
Measure performance:

Expect financial benefits, but other impacts of outsourcing are harder to quantify. Include first call resolution rate, customer service improvement, error reduction, and faster speed to market in your assessment. Also, measure individual agent performance using time tracking and monitoring software.

Plan a clear exit strategy:

Ensure that your contract and service-level agreements contain a clear exit strategy. The SLA should discuss how the function transfers in-house. Moreover, it should clarify who owns which assets and should detail when payment is due and how much.
Industries and Companies That Outsource Customer Support

Businesses that hire customer support outsourcing companies understand the importance of creating and maintaining excellent client relationships. Customer support agents manage connections between clients and businesses in the front end. While important, they are not part of the core function.
That's why many companies outsource. The global call center outsourcing market is valued at $79.56 billion. Here's a list of the top industries and companies that outsource customer support.
Telecommunications
The telecom sector is one of the major users of outsourced call center services. Common services that this industry needs include technical support and customer support. Payment concerns, subscription upgrades, tech assistance, and tech issues are some of the tasks call centers manage.
The top telecommunications companies that outsource customer support are:
Verizon

Telstra

AT&T

Vodafone

Comcast

Telefonica
Banking
Companies in the financial and banking industry deal with many customers every day. The direct interaction calls for good customer support either in-person or via communication platforms.
Banking companies that outsource customer service are:
Bank of America

Wells Fargo & Co.

JPMorgan Chase

Citi

Capital One

America Express

Axa
E-commerce and Retail
E-commerce and retail companies deal with customers 24/7. Expect customer calls asking for updates on their orders, payments, or delivery status. Customer support outsourcing companies help manage client inquiries and calls after office hours and even during the holidays.
The top e-commerce and retail companies that outsource customer support include:
The Bottom Line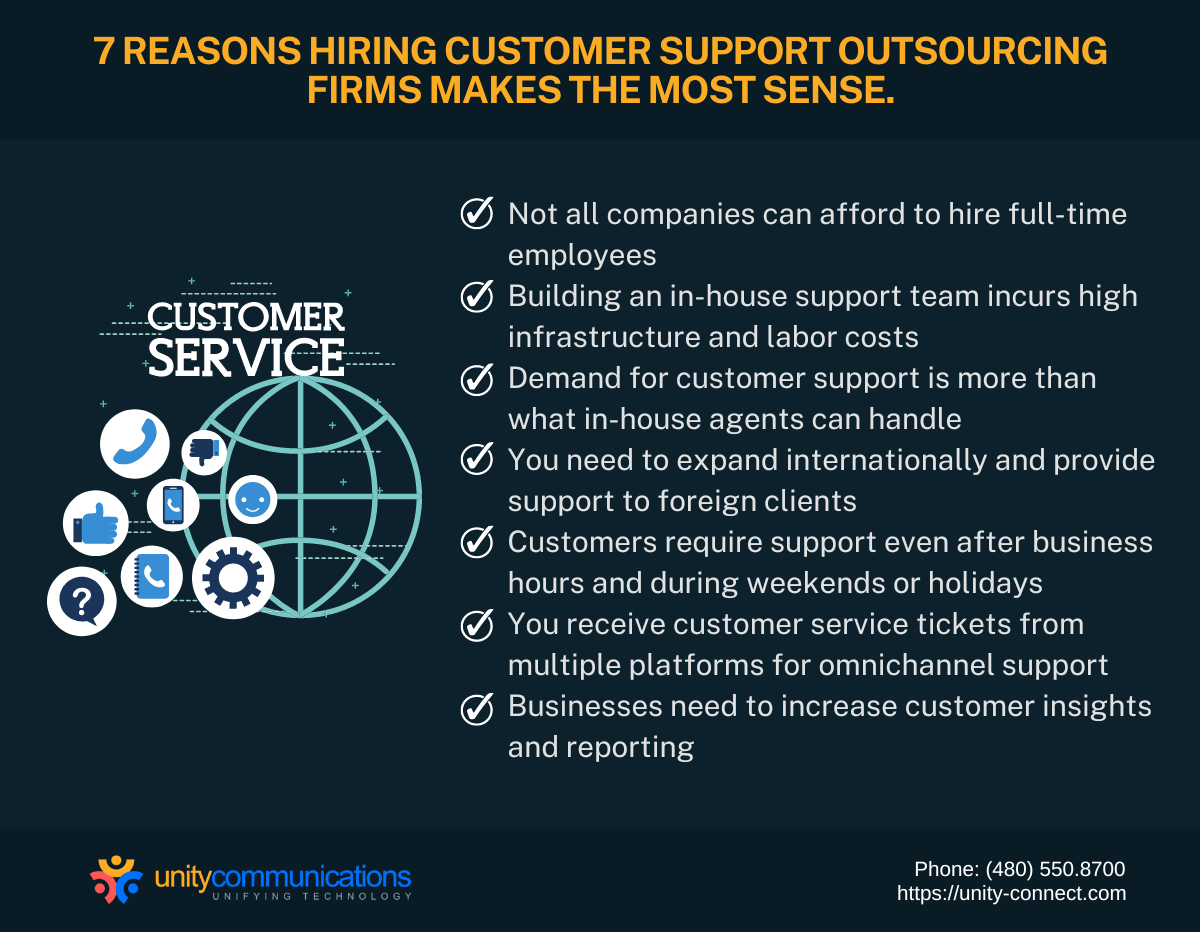 Outsourcing involves hiring reliable third-party providers to manage certain functions. Customer support outsourcing helps enhance resolution rates and make sales functions more proactive. Companies also achieve massive savings due to low labor costs and operating expenses.
There are many customer support outsourcing companies in the market. Be careful when choosing a provider to work with. Consider your needs, the vendor's qualifications, track record, security protocols, and technical expertise. 
Unity Communications has over ten years of providing high-quality customer support for its clients. Our expert call takers are proficient at managing critical customer service issues. We deliver customized solutions for our customers in multiple facets.
Contact us now to learn more!