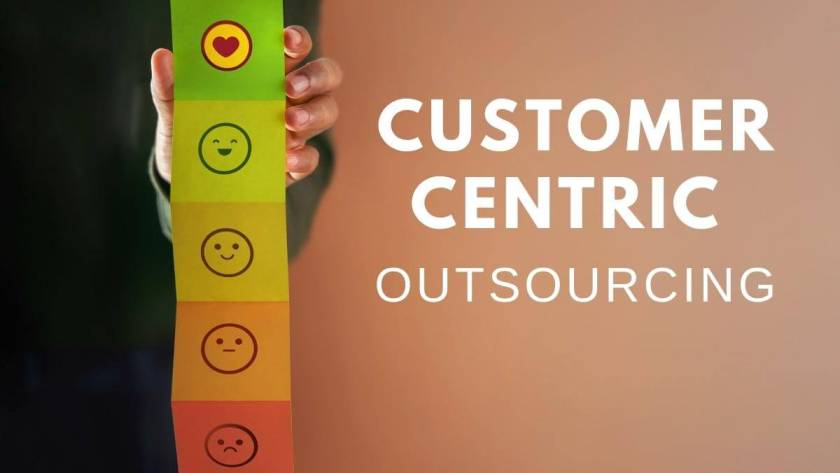 Written by Joyce Ann Danieles
Customers define e-commerce businesses' success. Their product and customer service reviews influence a brand's quality and market reputation. But online shops often struggle to meet customer expectations while they're trying to improve their core capabilities. 
Outsourced e-commerce customer service helps online businesses achieve consumer satisfaction and retain customers even as businesses work to enhance their offerings. Third-party providers deliver rapid support services to meet customer needs 24/7. 
To further satisfy customer demands, most e-commerce companies rely on customer-focused (customer-centric) outsourcing. Read on for more details on this outsourcing type and how to scale up your online customer service.
Seven Reasons to Adopt Customer-centricity in Outsourcing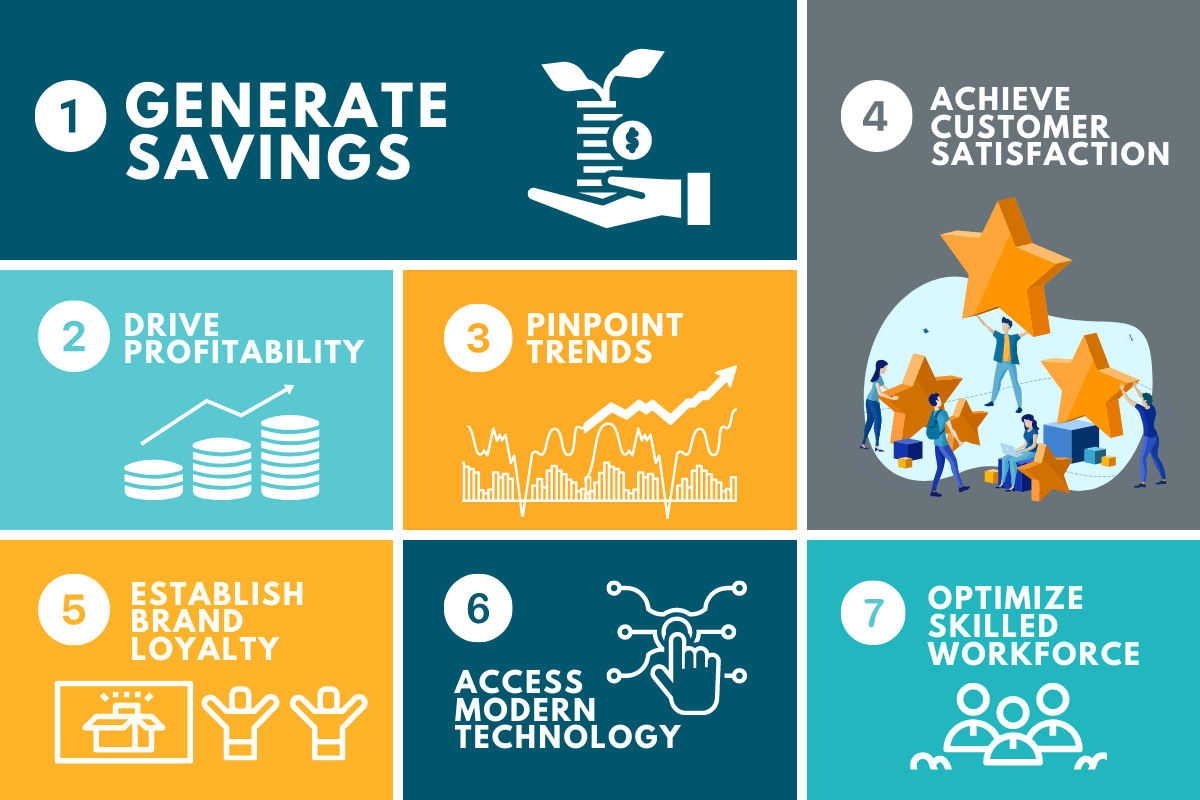 Customer-centric outsourcing prioritizes customer needs and wants. Business process outsourcing (BPO) companies use advanced customer response and relationship management systems to understand buying behavior, interests, and engagement. They also employ skilled agents to deliver a positive customer experience.
This strategy helps e-commerce companies improve customer satisfaction and retention. To further understand why businesses hire customer-centric BPO providers, see the following factors.
1. Generate Savings
External teams allow online businesses to save more money by removing the need to establish an in-house customer service team. BPO providers employ highly skilled agents to perform customer support tasks accurately and quickly. These providers regularly train their agents to respond to complex or urgent customer issues on a 24/7 basis.
Moreover, e-commerce companies no longer have to buy upgraded infrastructure and technology. Similar to outsourcing data entry services, vendors have advanced software and tools to streamline and accelerate customer response. As BPO clients, online stores can access these capabilities at reasonable, fixed rates.
2. Drive Profitability
Deloitte reports that customer-centric companies produce 60% more profits than those that don't focus on their customers. Outsourcing customer support to customer-centric providers yields increased revenue while generating savings.
Customer-centric BPO vendors help online shops expand brand awareness by providing excellent support services that match customer preferences. Online shoppers who receive superb customer service tend to leave positive reviews and urge others to try the offerings. This scenario thus leads to a boost in sales and revenue.
3. Pinpoint Trends
Customer-centric third-party providers can spot current trends in consumer buying behavior and interests. They use cutting edge customer data platforms (CDP), customer relationship management (CRM) systems, and business intelligence solutions. Using these tools, they monitor changing customer demands and expectations. 
Outsourcing companies help collect, compile, and analyze consumer preference and feedback data. With such insights, they can further improve customer relationships and engagement strategies. E-commerce businesses also use this information to enrich their products and services.
For instance, an online cosmetics seller received negative reviews about the side effects of its makeup products. Some customers experienced redness and itchiness. The seller then introduced a new cosmetics set that suits individuals with sensitive skin.
4. Achieve Customer Satisfaction
Customer satisfaction shows how well E-commerce products and services meet consumer expectations. A satisfactory customer service encourages online buyers to visit an online shop again. According to Salesforce's State of the Connected Customer, 91% of 12,000 polled consumers will possibly make another purchase from the same store. But that happens only after a positive customer service experience.
Investing in customer-centric outsourcing ensures personalized responses to buyer inquiries. With the best talent and high-tech systems, BPO providers help e-commerce companies deliver outstanding customer service ranging from order fulfillment to after-sales.
5. Establish Brand Loyalty
Delegating customer service to BPO providers helps online stores establish and strengthen brand loyalty. Zendesk recently reported that 78% of surveyed senior leaders recognized the value of customer service representatives (CSR) in retaining buyers.
Because companies must prioritize core functions, they hire contractor CSRs to answer customer inquiries. Customer-centric BPO providers regularly train agents to provide customized support per consumer preferences and demands. Doing so brings a positive customer experience that urges customers to stay loyal to the brand.
6. Access Modern Technology
Technologies such as robotic process automation (RPA) and cloud computing help streamline customer service delivery. For instance, e-commerce companies that outsource email support can accelerate customer response. BPO providers implement an innovative ticketing system to help organize and efficiently address buyer inquiries via email.
Third-party teams also use advanced CDPs and CRM tools to gather and analyze customer ratings. Buyer feedback allows online shops to identify areas that need improvement. These insights guide their efforts to enhance other products and services. As a result, changing customer needs underpin their online retail efforts.
7. Optimize Skilled Workforce
Customer-centric BPO providers screen and hire employees according to how they engage with consumers. They ensure that agents follow the rules strictly and complete work efficiently. Training is available for these CSRs to satisfy customer needs best. 
E-commerce businesses ensure excellent buyer support with customer-centric outsourcing. Skilled agents enable online shops to focus on core functions. Shop owners can rest assured someone is on top of their fast and effective handling of customer concerns.
Steps in Improving Outsourced E-commerce Customer Service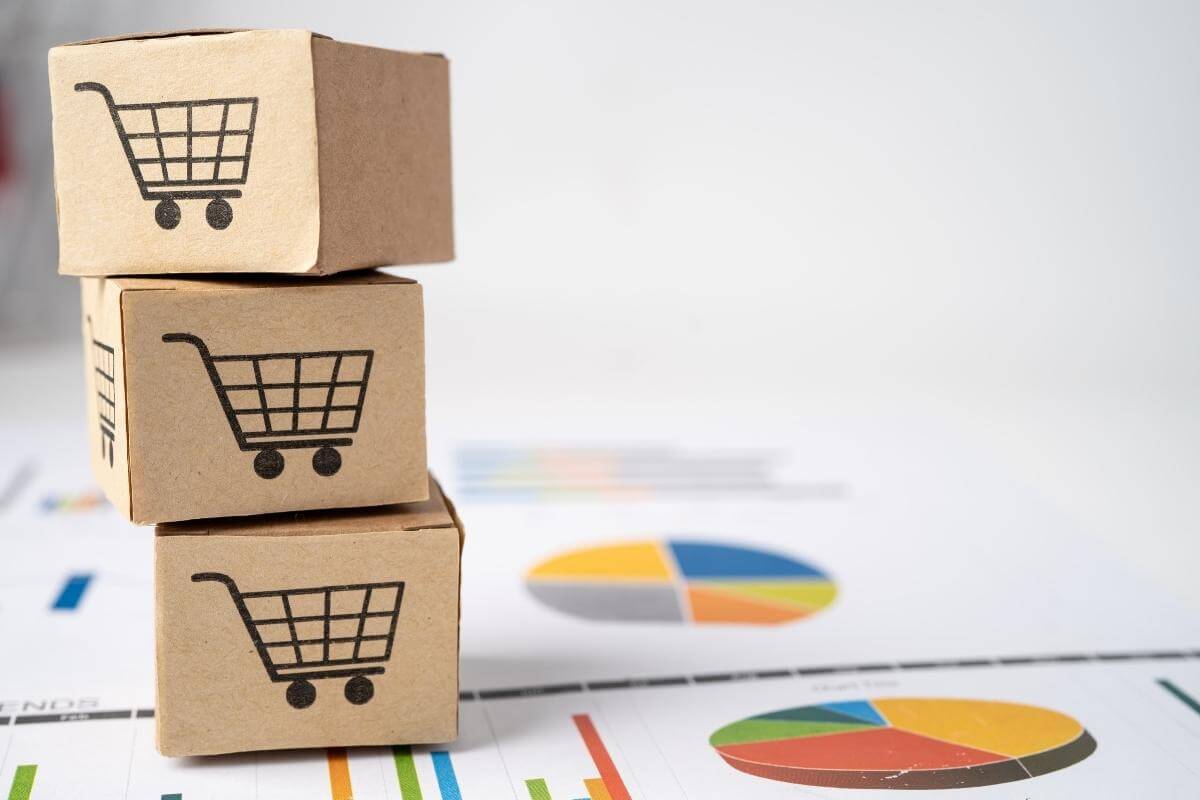 Understanding what business process outsourcing is and why e-commerce companies tap into customer-centric service providers helps you decide whether to invest in BPO. With the factors mentioned above, make a concrete outsourced customer service program. Ensure it matches your operating budget. 
Once you have finalized your BPO strategy, design a solid action plan for successful consumer support and constant business expansion. Consider these tips for outsourcing customer service:
1. Seek a Customer-centric Outsourcing Provider
Look for a BPO provider that understands consumer needs and preferences. It should identify and measure effective customer engagement strategies aimed at positive ratings. Expect an ideal vendor to adapt rapidly to changing customer expectations and demands.
Moreover, select an outsourcing company that helps amplify your customer success activities. It should give you a detailed view of evolving customer needs and current trends to inform your product enhancement efforts. Most importantly, it should match your business goals to drive long-term growth initiatives.
2. Treat Customer Satisfaction as a Core Value
Although you're outsourcing a non-core function, you still need excellent customer service for growth. When you satisfy your customers by providing high-quality products and support services, anticipate higher revenue and savings. 
So make customer satisfaction part of your business priorities and principles when outsourcing. Put clients first in every new program with your BPO partner to meet their needs and demands. After all, your online shop will not run and grow without loyal customers.
3. Promote Enterprise-wide Customer-Centricity
Establish customer-centric awareness across in-house teams and contractors to ensure customer satisfaction at each touchpoint. You must develop strategies to encourage teams to focus on meeting customer demands. Instill customer-centricity's positive impact on your business performance to motivate them.
Make sure to incorporate customer-centricity across various employee engagement initiatives, including training sessions, team buildings, and workshops. You must also request your BPO provider to implement the same measures for their CSRs. Your efforts must reflect the "customer is always right" motto to achieve optimum online buyer satisfaction. 
4. Simplify Advanced Customer Service Delivery
Encourage your BPO partner to execute simple and focused customer service delivery methods, no matter how sophisticated their systems. Like inventory management outsourcing, streamlined approaches result in easy product listings. As a result, simplifying how customers relay concerns about purchases helps solve their problems easily and quickly. 
Take note that some consumers are still unfamiliar with the latest technologies. To address this, ensure your BPO partner offers other options to streamline customer service access. Look forward to achieving customer satisfaction and retention when considering these matters.
5. Incentivize Exceptional Customer Service
Don't forget to reward your e-commerce customer service provider for every job well done. When agents perform excellently, compensate them with bonuses, salary increases, or gift checks. Such rewards help keep them motivated.
You must recognize agents' commendable efforts to encourage them to keep doing well, helping boost your customer satisfaction rates. 
The Bottom Line
Putting customers' interests first enables e-commerce companies to experience continued enterprise growth. Having positive customer feedback means a strong market reputation and brand image. But the time and attention to detail it takes to respond to customer inquiries can hinder businesses from enhancing core capabilities.
Most online businesses tap into customer-centric BPO providers to address these challenges. These vendors provide vital insights into changing consumer preferences and help you enhance business strategies and offerings. Their tech systems, used by highly skilled agents, nourish and grow customer satisfaction and brand loyalty.
Now you know why and how to adopt customer-centric outsourcing. You're now ready to start your BPO investment. Reach out to Unity Communications for customer-first e-commerce service.