Written by Dion Jay Tality
Many companies are outsourcing some elements of their business operations. Cost, consistency, and uninterrupted availability are some of the reasons organizations are taking advantage of outsourcing business processes. 
But some business leaders may feel uncomfortable engaging in outsourcing. And if outsourcing isn't well-planned and carefully executed, it can be a recipe for a business disaster.  
But thorough planning and careful execution can make this transition smooth, seamless, and successful. And choosing the most suitable business process outsourcing (BPO) company to work with can make a huge and positive difference to your business. 
Find out why you should get BPO and how to get it right the first time. Read on to see how to outsource and what to look for in a BPO company. 
Getting Business Process Outsourcing Right the First Time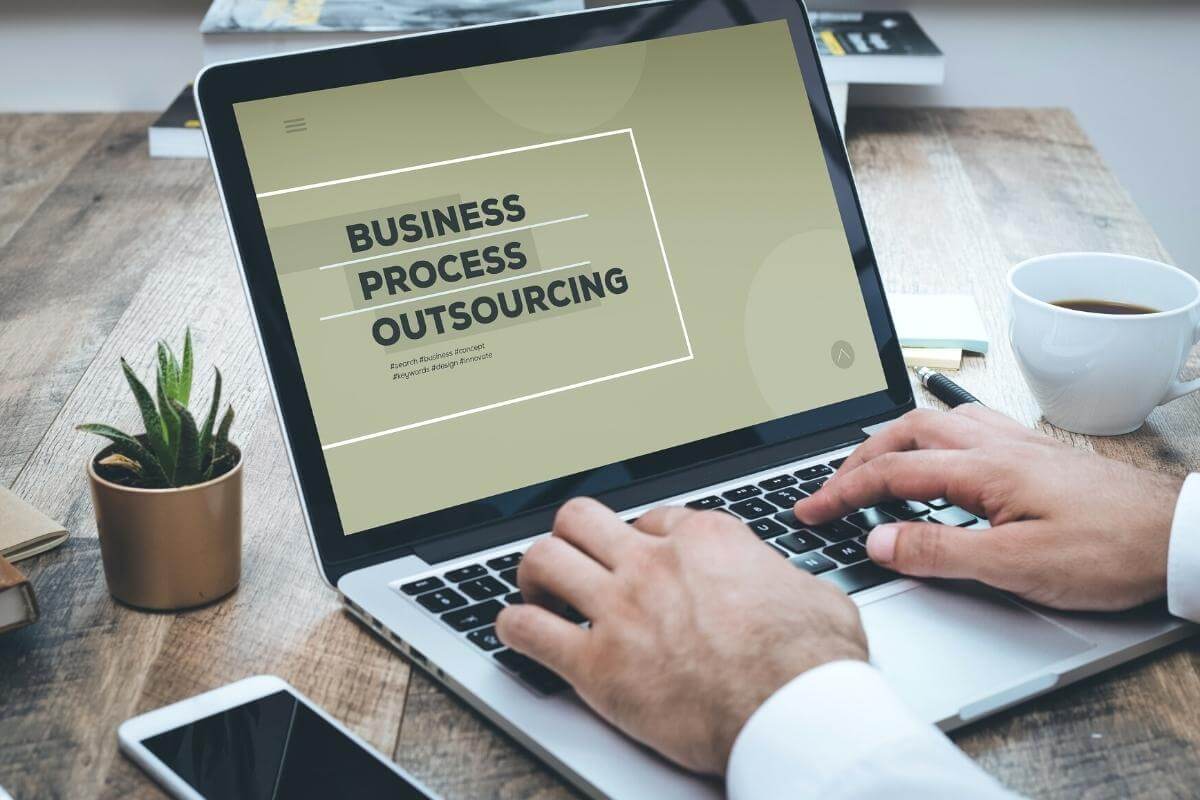 Outsourcing has become prevalent in the world of business. In fact, the global outsourcing market was worth $92.5 billion in 2019, and the global IT outsourcing market will be worth $397.6 billion by 2025. It's safe to say that the BPO sector has been growing nonstop over the last few years.
Clutch reports that about 37 percent of small businesses outsource at least one of their business functions. A BPO trend this year shows many startups taking the plunge into outsourcing. It appears businesses of all sizes now see the benefits of capitalizing on BPO services. 
Why Get BPO Right the First Time
Outsourcing for the very first time can be challenging. There are a lot of considerations, from assessing your business needs to pick the right third-party service provider suited for these needs. But once you think through those needs, you will find how well and easily BPO can work for your business.
Setting up your BPO on the right footing will pay off in the long run. Outsourcing BPO can lay the foundation of your business success. So if you're looking to outsource one of your business operations, here's why you should get it right the first time.
Reduce your operating cost

 
According to Deloitte's global outsourcing survey, cost reduction is the top reason for outsourcing. It makes sense as it's more affordable to outsource business functions to offshore BPO companies. 
Ask yourself why many companies in the U.S., U.K., Canada, and Australia choose third-party service providers. If you pick the right BPO company to work with, you can significantly save on your business for the long term.
Growing businesses often need outsourcing due to a limited workforce. As they grow and their markets expand, they need more employees to handle some of their business tasks. Building a stable workforce is imperative for your business.
If you choose a BPO firm that's highly selective in hiring employees, you can have a robust workforce. However, ensure your hired external vendor also provides training and performance improvement plans for their employees. Ultimately, a solid workforce equates to a resilient business.  
Work with industry experts
Some small and mid-sized enterprises are looking to grow their businesses and expand their markets. Business process outsourcing can be part of the means to reaching those goals. Why? Most BPO companies consist of industry experts and a seasoned workforce. They can help businesses grow and succeed.
If you choose the right BPO firm at the outset, you'll find industry experts you can tap. You can leverage their knowledge, skills, and expertise to help your business thrive and flourish in the long run.
Leverage technology and resources
Companies and businesses must adopt the latest technology and update their existing resources to have a competitive advantage over other companies in your industry.
What's good about business process outsourcing is that most BPO firms invest in the latest technological resources. They do so to boost their services and accommodate their clients' needs. If you outsource for the first time, you can leverage these resources for the good of your business.
Scale and Grow Your Business
Earlier, we mentioned that the primary reason for outsourcing is cost reduction. Also, Clutch notes that 24% of small businesses resort to outsourcing to boost their efficiency. And business process outsourcing can help increase productivity, ensure quality service, and lead to customer satisfaction.
If you get your outsourcing off on the right footing and navigate the right direction, you'll be surprised at how a BPO firm can scale and grow your business. 
Ultimately, get your business process outsourcing right the first time, and you'll get rewarded with business growth and success!
How to Get BPO Right the First Time
Business process outsourcing looks bright and promising for many companies and enterprises worldwide. However, it isn't a panacea for all business problems. It also doesn't have a one-size-fits-all solution for every business that may have issues. 
For this reason, it's crucial to evaluate your business needs and determine the right business functions to outsource. It takes sitting down and careful planning to do so. Most importantly, know what it takes to outsource and look for a BPO company suited to your business.
When you're conducting research and performing due diligence for a BPO company to work with, consider the type of outsourcing you need, what to look for in a BPO company, and what type of business processes you can outsource.
How to Outsource the First Time
When it's your first time outsourcing certain business processes, here are the types of outsourcing to keep in mind. 
Offshoring: Offshoring is when an organization outsources to an overseas third-party service provider. This is commonly used to cut operational expenses and save money. It lets a company access global people, technology, and resources while having procedures optimized and scaled up for success.
Onshore outsourcing:

In this type of outsourcing, a corporation has another company in its country of operation handle its business functions. A US-based corporation can hire a BPO in another city or state to handle its business operations. This corporation may need the personnel, technology, or resources that another firm in its country provides.

Near-shore outsourcing:

This entails contracting with a company in a nearby country. A US company outsourcing to a Canadian BPO is an example. One motive for this outsourcing is to use cheaper specialist capabilities in a nearby country. This form of outsourcing may be preferable to outsourcing abroad.
What to Look for in a BPO Company:
Assess and check these aspects of a potential third-party service provider before hiring them or signing a contract for their services:  
A seasoned BPO firm understands the market, ever-changing consumer needs, the latest technology, best practices, and the competition in the industry. The longer it's been in the field, the more reliable it likely is. 
Always ask potential BPO firms how long they have been in the industry. Ultimately, opt for a third-party service provider with extensive experience.
The BPO sector has a vast scope. While it caters to different industries and specific niches, it also handles various typical business functions, whether front office or back office. 
Be sure to factor in your industry and the types of business functions you'd like to outsource. You can then check BPO firms specializing in these areas and decide which might be good candidates to further consider.
The workforce is the lifeblood of a company or organization. Employees ensure day-to-day operations that keep a business up and running. In the case of the BPO sector, their employees can be instrumental to overall business success. 
When considering outsourcing, check if the BPO firm hires the best talent, provides training, and constantly improves employees through education and more training. After all, you want to build a solid and reliable workforce for your business.
Apart from the workforce, a company requires tons of resources for its continuous operations. These include the latest technology, digital tools, and even pieces of equipment. 
Some companies need specific resources like customer relationship management (CRM) tools, stable phone lines, and robust internet connection in customer service. Be sure to create a list of resources your business needs and see what BPO firms can tick all the boxes.
One of the primary reasons businesses outsource is to reduce their operational costs and save money in the long run. That's why they resort to offshoring as a viable solution for cost reduction without compromising efficiency. 
It makes sense to ask for pricing and choose an affordable BPO firm, bearing in mind that there's a balance between affordability and quality of service.
What Types of Business Operations to Outsource
No matter the industry, a company has many internal departments fundamental to business operations. Each departmental unit has a handful of tasks employees need to pull off regularly.
Even small and mid-sized enterprises have a broad scope of work. They are essential for keeping the business up, running, and fully operational. That's where business process outsourcing (BPO) comes in.
When outsourcing, you can delegate particular tasks or outsource an entire department to a third-party service provider. So, what business functions can you outsource? Here are a few: 
Front-office BPO
The front office serves as the customer-facing section of a business firm. By working directly with the customers, this section generates revenue for the firm. Here are some front-office BPO functions:
Representatives receive phone calls to assist customers and address their concerns. The process can be as simple as answering questions to as complex as resolving issues.
Outbound Sales or Telemarketing
Representatives reach out to potential customers for telemarketing purposes. The ultimate goal is to sell goods or items and win new customers.
Representatives assist customers with their technical needs, whether fixing phones or troubleshooting computers.
Back-office BPO
The back office primarily serves to support a business' front office functions. This section provides analysis and technical and administrative support services. Below are a few examples of back-office outsourcing services.
Accounting and Bookkeeping 
Consider outsourcing finances and entrusting accounting and bookkeeping to a third party. CPAs track, evaluate, and report business transactions, whereas bookkeepers record them. Accounting professionals employ software and automated solutions for accuracy, efficiency, and security to optimize outsourced bookkeeping. 
Outsource massive amounts of data and information. Data entry specialists do not only encode information on the computer. They also research, analyze, manage, and protect this data. Hence, consider data entry outsourcing for your business.
Recruitment, Human Resource, and Payroll
Have a third party provide you with administrative support services to hire people, manage employees, and compensate them properly. It's best to outsource these business functions to a third-party vendor so that you can take advantage of its best talent, technology, and resources. 
This includes business functions such as troubleshooting, system updates, network management, as well as software and hardware installation and maintenance. IT support requires technical knowledge, skills, and expertise; it's best to outsource this to onshore or offshore IT experts.
This involves obtaining, keeping, utilizing, and selling a business' inventory, which does not only refer to finished products. It includes raw materials obtained and items processed and stored in a warehouse. Outsourcing your inventory management specializing in retail and e-commerce industries could improve your efficiency.
Get Ready to Scale Your BPO for the Long Term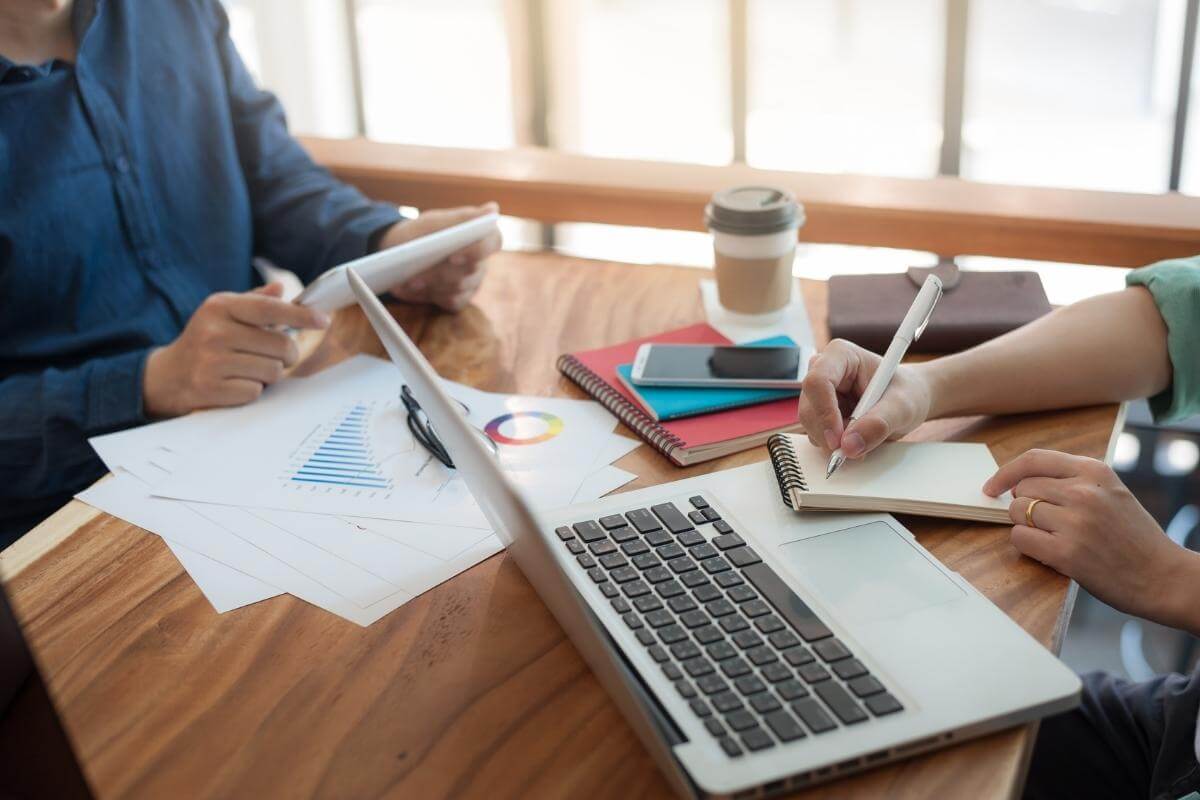 It's one thing to get your BPO service right the first time. It's another to maintain it for the long term.
Once you hire the right BPO company and set your outsourcing on the right footing, you should take a few key steps. The goal now is to maintain and sustain your business process outsourcing for the long term. 
Below are some best practices to make BPO work for your business in the long run.
Revisit your business goals:

It's imperative to check your outsourcing goals regularly. Chances are, your business needs have changed over time. As such, align your goals with your current business needs. The more adaptive your business is, the more it will survive and thrive in the long run.

Establish key metrics:

Most key performance indicators (KPIs) revolve around service efficiency, quality service, and customer satisfaction. Establish your key metrics so that they will properly guide the whole BPO company. Don't forget to review and assess them to see if they sync with your business objectives.

Track and audit performances:

KPIs are crucial in monitoring employee and team performance. Make sure to allow room for improvement. Most importantly, provide opportunities for continual employee talent development and knowledge acquisition. The ultimate goal is to improve the performances of each employee and the entire team.

Streamline workflows and optimize processes:

Evaluate your processes and find areas of improvement to grow your business. Through workflow simplification, workforce training, and technology integration, you can achieve significant process improvements. Optimized processes translate to efficiency, quality, and customer satisfaction.

Prioritize your customer needs:

Your company won't exist without customers. That's why it's vital to make customers a top priority among other stakeholders in your business. The best course of action is to foster a customer-focused BPO culture. If you do so, these customers will continue to support and patronize your business.

Update technology and resources:

Check your BPO service provider constantly. While it is responsible for upgrading its technology and resources, you can call the shots. Be sure to offer some help on updating technology and investing in resources. Understand that these material resources can contribute to your business optimization.




Establish mutual relationships with your BPO company:  

Strive to have good working relationships with your BPO service provider. This provider is not just a vendor. It is your business partner. Whatever business decisions you make, make sure it's a win-win for both parties. In the end, they can help your business grow and succeed.
The Bottom Line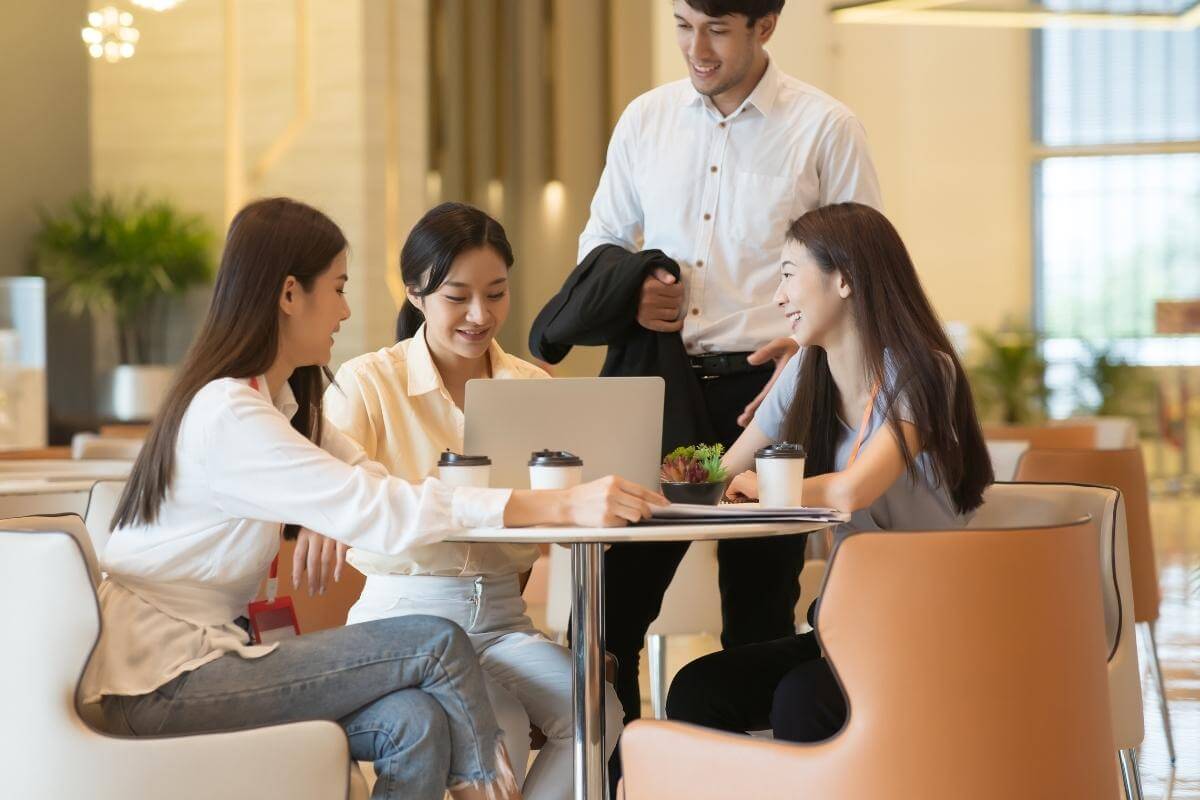 The BPO sector has grown exponentially in recent years. In fact, it has reached a market value of $245.90 billion in 2021. Why? Business process outsourcing has become a practical solution for many businesses worldwide to expand their workforce, optimize processes, and meet consumer needs. 
It makes sense for large companies and even small and medium-sized businesses to consider outsourcing. It's never too late to jump onto the BPO bandwagon by outsourcing your front-office or back-office operations. However, understand that it can be challenging to do so the first time.
When looking for a BPO company, consider the key factors outlined above: experience, specialization, workforce, resources, and pricing. When you get outsourcing right the first time, you'll immediately reap its remarkable benefits for your business. These include cost reduction, a robust workforce, leveraging technology, and business scalability.
Once your BPO is up and running, be sure to maintain it for the long term. Also, consider some best practices discussed above in scaling up your BPO. With all these in mind, you can set your business process outsourcing on the right footing and navigate it towards business growth and success.