Business success is something you can't achieve on your own. You need allies or partners to meet your needs and help you reach your goals.
Among the potential partners, you can turn to are outsourcing companies. They offer high value, efficiency, and productivity that are hard to achieve through your efforts alone. Outsourcing is a business strategy companies have used for quite some time. 
From this guide, you'll learn the fundamentals of business process outsourcing (BPO). 
Business Process Outsourcing Definition and Brief History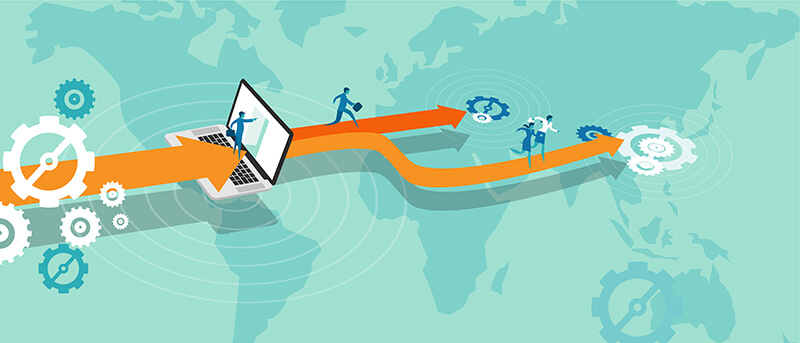 Business process outsourcing (BPO) is delegating one or more non-primary business operations to a third-party company, which can be local or overseas. This external service provider runs and manages the processes that you, as a client, can track with performance metrics.
Performance metrics are quantifiable measurements that allow you to determine if your outsourced operations are improving. They gauge how effectively the BPO company delivers its services to you. Agent productivity and customer experience are two common indicators you can track.  
For example, you operate an e-commerce store. Sooner than expected, online sales go up. More customers start calling, texting, or emailing your business for product or service inquiries, requests, and concerns. Customer service is not your strong suit, and you're short-staffed in handling the growing number of buyers contacting you.  
You need help soon, and hiring additional employees is not practical. Doing so will take a lot of your time, effort, and money. The quickest way to solve your problem is by outsourcing some of your customer service functions. You reach out to a BPO firm, discuss your requirements, negotiate the service fees, and reach a final agreement. 
After the deal, the third-party vendor takes care of your customer service functions. You keep in touch with your BPO partner to review and check its performance using the metrics. 
How Did BPO Begin?
Outsourcing went international and became common in the manufacturing industry in the 1970s. That was when global telecommunication and transportation costs decreased to affordable levels.
Manufacturers, particularly soft drink and automotive companies, subcontracted segments of their business processes or supply chains (raw materials, production, and distribution) to specialized companies outside their countries.
The primary purpose of outsourcing was to maintain or increase production while minimizing overall costs. The hired vendors based overseas were capable of providing the manufacturers with cost-effective skills, experience, processes, and solutions. This approach proved successful. As the years passed, businesses in other industries followed suit. 
With the emergence of high-speed internet technology in the late 2000s, the BPO industry really took off as round-the-clock, long-distance, and regular communication became inexpensive. Organizations of all shapes and sizes have turned to BPO companies, offering a wider range of services.
Types of Outsourced Services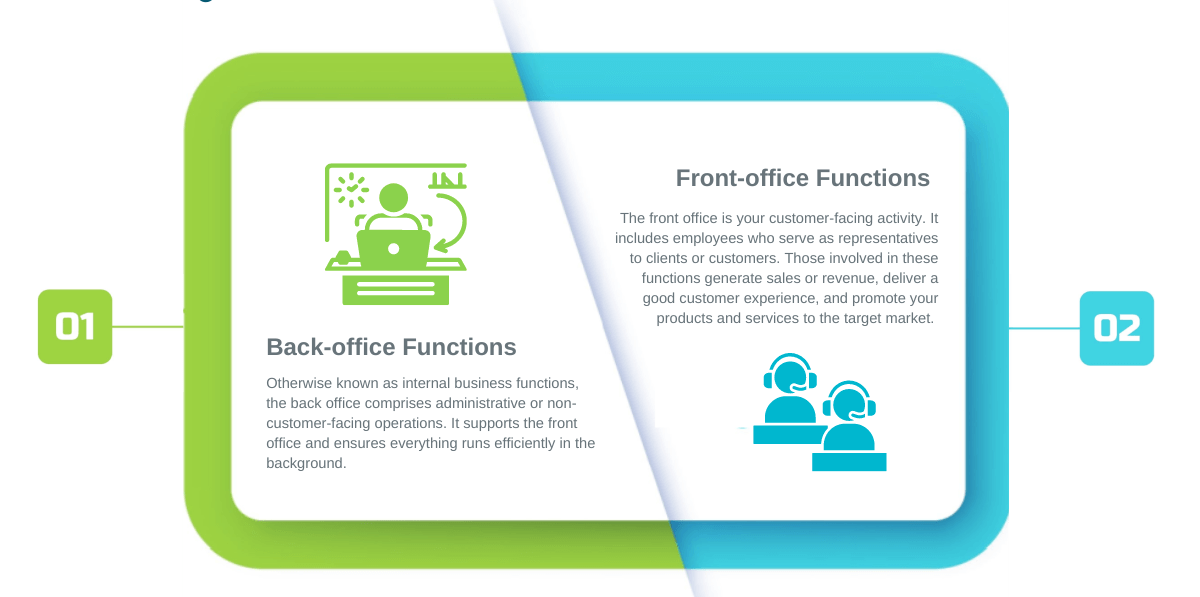 You can outsource two main business functions to an external service provider: back-office and front-office services. 
1. Back-office Functions
Otherwise known as internal business functions, the back office comprises administrative or non-customer-facing operations. It supports the front office and ensures everything runs efficiently in the background. Some common back-office outsourcing services include:
Technical support.

You can delegate this vital business function to a third-party service provider. The tech support team from the provider handles customer questions, complaints, or issues about your products and services. 
Bookkeeping and accounting.

You delegate recording entries in journals or ledgers and preparing financial statements to a BPO provider. It provides you with professionals and specialists to manage the daily bookkeeping and accounting activities, including compliance and auditing.
Data entry.

A team from a third-party vendor inputs extensive information into computers using database or documentation programs. Human skills and the latest technology are necessary for

data entry outsourcing

because it is tedious and time-consuming.
Human resources.

A BPO company deals with the recruitment and hiring processes, trains and upskills your staff, enhances workforce satisfaction, and minimizes employee turnover. It helps your business establish effective human resource systems, workflows, and procedures.
Learn more about outsourced bookkeeping.  
2. Front-office Functions
The front office is your customer-facing activity. It includes employees who serve as representatives to clients or customers. Those involved in these functions are tasked with generating sales or revenue, delivering a favorable customer experience, and promoting your products and services to the target market. Some front-office services include:
Customer service.

A BPO provider's specialty is directly communicating with customers to resolve issues, answer questions, close sales, and collect feedback. The support agents are responsible for delivering high customer satisfaction to retain their loyalty and encourage repeat business.
Appointment setting.

This involves cold-calling clients and prospects to help your sales team meet and speak with them. A BPO firm provides a team of specialists who can perform this task. These professionals receive incoming client calls, engage with the clients, and transfer them to the salespeople. These specialists can also handle outbound calls to acquire new potential.
Other Types of Outsourcing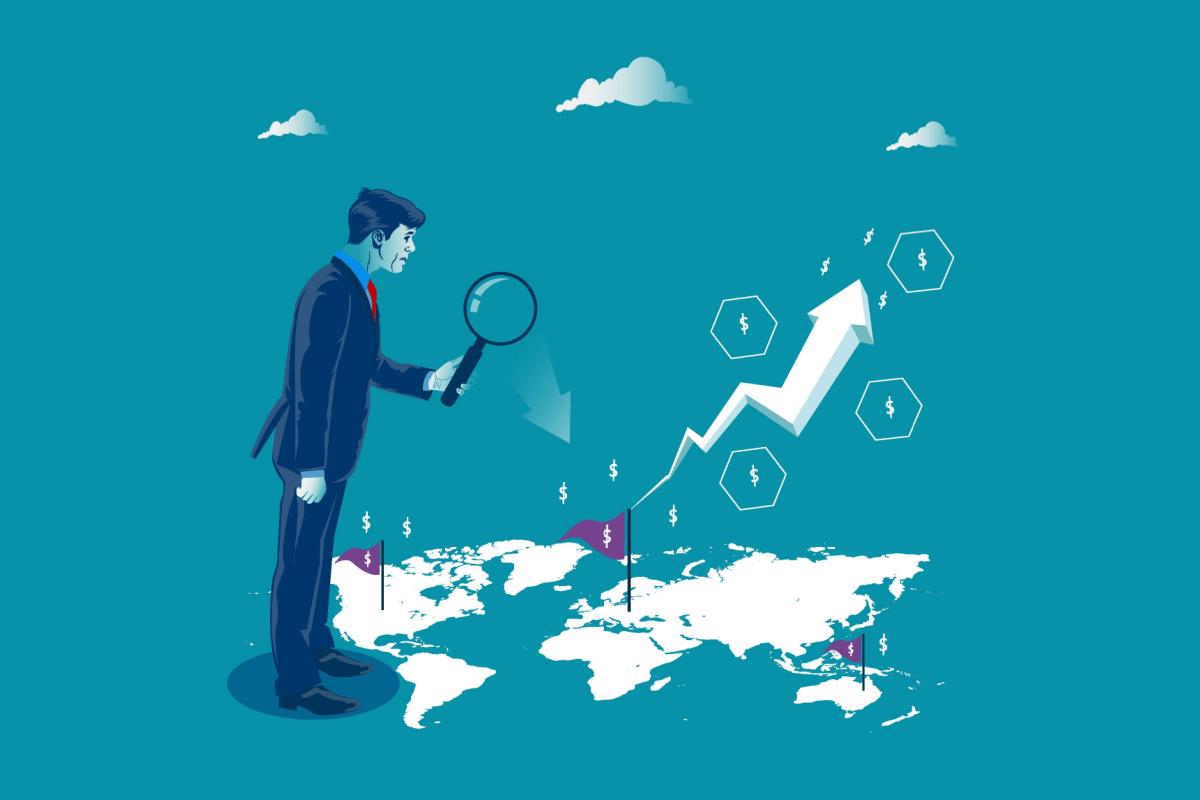 Business process outsourcing is categorized based on location. Selecting one will mainly depend on your business requirements and objectives. These types of outsourcing include:
Multisourcing.

This has various location-based types. It incorporates the benefits that the other types of outsourcing offer. One primary advantage is risk reduction because the delegated process is not concentrated in a single area but spread to many. 

Offshore outsourcing.

A BPO company based in another country performs secondary processes such as

offshore IT

services. Cost-effectiveness is its primary benefit. The BPO company can offer affordable service fees because its local operations employ a skilled but low-cost workforce.  

Nearshore outsourcing.

Nearshoring is subcontracting tasks to a third-party vendor headquartered in a country near your head office. For instance, your base of operations is in the U.S., while the provider is in Mexico. Faster communication is one major benefit of this type of outsourcing.

Onsite outsourcing.

A BPO firm sends professionals to your company to perform certain tasks. They assume responsibilities for a specific period under the agreed terms. The upside of this approach is the opportunity to hire them as your permanent employees. 

Onshore outsourcing.

Also called local outsourcing, this type involves contracting out the jobs to a local BPO provider. Your main office and that of your partner belong to the same country. Time zone and cultural differences are not issues in this setup. 
Check this out: Tips for Back-office Outsourcing  
Business Process Outsourcing Subgroups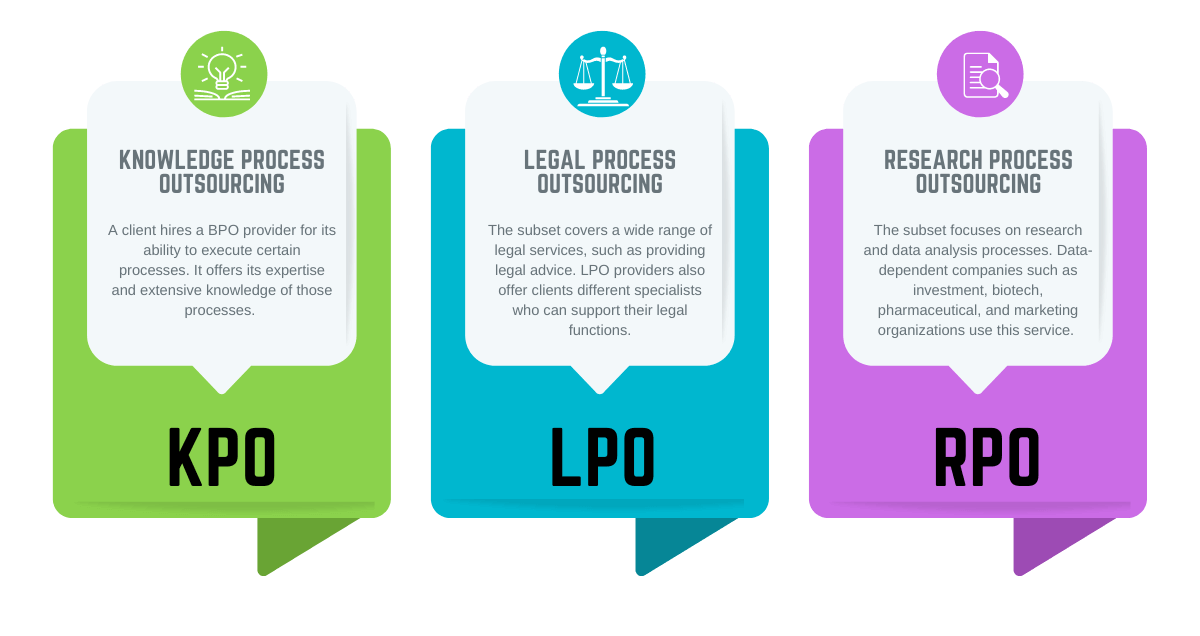 Over the years, outsourcing companies have diversified to meet various client needs. From the manufacturing and automotive industries, BPO companies expanded their reach to serve other industries, including e-commerce, banking, retail, and healthcare. The diversification led to the rise of subgroups, including:
Knowledge Process Outsourcing (KPO) 
A client hires a BPO provider for its ability to execute certain processes. It offers its expertise and extensive knowledge of those processes. Some specialized tasks that KPO service providers handle include:
Business research and analysis

Accounting

Financial research and analysis

Content creation

Web design

Market research

Engineering service

Design and animation

Publishing 

Marketing services
Legal Process Outsourcing (LPO) 
The subset covers a wide range of legal services, such as providing legal advice. Individual lawyers, legal departments, and law firms seek LPO providers for high-level tasks such as:
Generating legal agreements

Preparing patent applications 

Conducting legal research and analysis

Analyzing legal contracts

Editing and negotiating non-disclosure agreements
LPO providers also offer clients different specialists who can support their legal functions. The roles include:
Paralegal 

Case manager 

Contract Administrator 

Compliance Specialist 

Document processing specialist 

Legal researcher 

Billing clerk 

Document coder 

Legal Secretary 
Research Process Outsourcing (RPO) 
The subset focuses on research and data analysis processes. Data-dependent companies such as investment, biotech, pharmaceutical, and marketing organizations use this service. The tasks include:
Investment research

Market research 

Data Analytics 
Business Process Outsourcing Benefits 

Business process outsourcing offers organizations of all sizes definite advantages, including:
Scalability, flexibility, and adaptability.

A BPO firm can provide the exact number of specialists necessary to perform specific tasks. It can scale its services without disrupting operations and supply you with staff, so you don't have to go through a burdensome hiring process. When you need to reduce business operations, it can scale the workforce down to help reduce costs.
Low hiring costs.

Searching for the right talent, screening and interviewing candidates, and hiring and upskilling employees are costly in terms of money, time, and effort. The external service provider deals with all these processes. It can find qualified and skilled people to fill the required roles. 
Core competencies.

Hiring an outside expert to manage the secondary functions of the business enables you to direct your valuable resources to profit centers such as product or service innovation, research and development, and aggressive sales and marketing campaigns.  Outsourcing can help you gain a competitive advantage. 
High-efficiency level.

Allowing experts to help with the processes can reduce irregularities, wastage, inaccuracies, and delays. Improved efficiency and productivity can translate to better customer service and higher product or service quality. 
Overall low expenses.

Outsourcing turns fixed expenses into variable costs. That means operational spending can be reduced, avoiding high capital outlay and saving substantial money. You can use the freed funds for other investments. 
Business Process Outsourcing Disadvantages 
Despite the gains, you also face challenges when outsourcing business processes. Potential limitations include:
Less control.

Outsourcing to a non-affiliated company means giving up some control over the outsourced functions. For instance, some of the operations that will not be under your purview directly are keeping track of the call quality and executing your standards on customer satisfaction.
Multiple roles.

A BPO company can have one team servicing two clients with or without your knowledge. That means team members divide their resources among clients to handle their products and services. Lower service quality may be a consequence of this setup. 
Lack of knowledge.

Your in-house team is more knowledgeable about the company's products or services than the BPO team. While the team is expensive to maintain, it has known the brand for a long time. Delegating tasks to a third-party team with inadequate experience can undermine your reputation.
Security and privacy issues.

Outsourcing processes such as customer service, bookkeeping, and accounting involve sharing sensitive, critical, or personal data with a third-party agency. Your business has to entrust confidential information such as usernames, bank accounts, credit card numbers, and passwords to the partner. 
Hidden service fees.

Some external service providers have hidden fees, undisclosed expenses, and other unexpected costs you are likely to shoulder. 
Top BPO Providers in the Market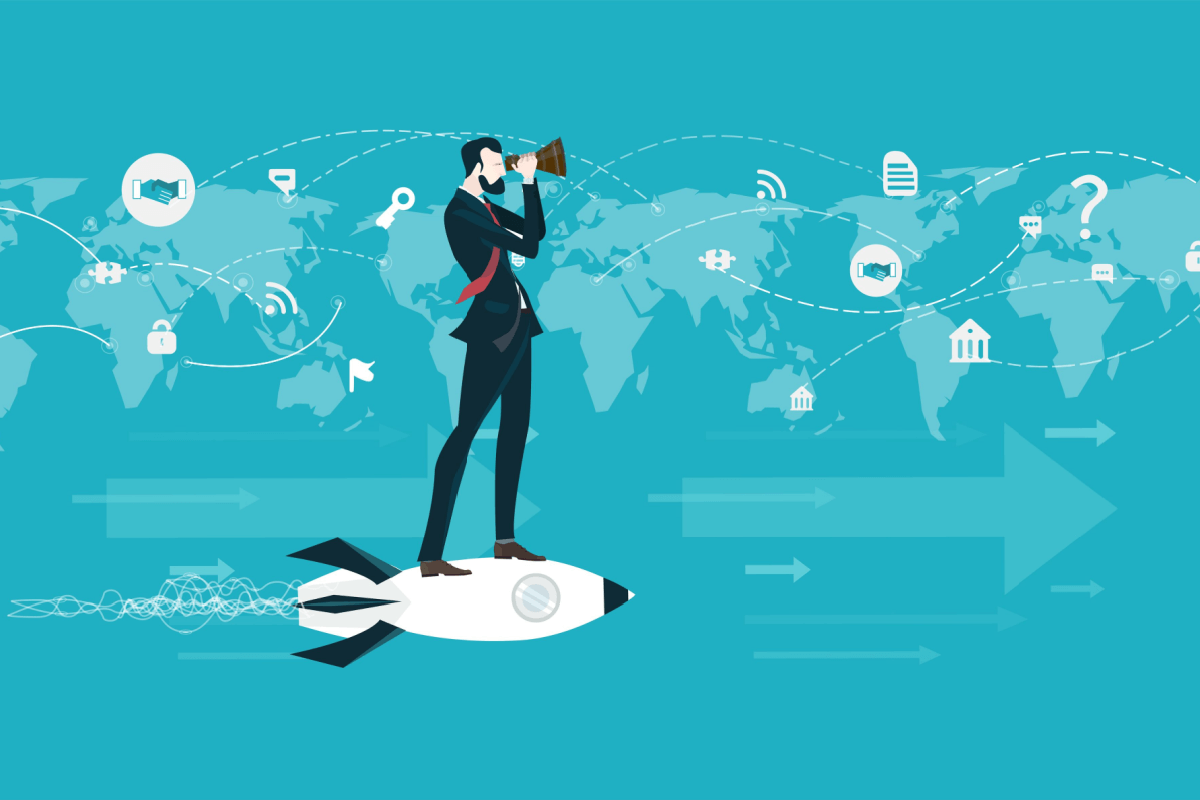 Here are five of the leading BPO service providers with ratings. The information is based on Clutch.co., a B2B rating, review, and research website. It features companies in 500 industries across 100 countries.
Unity Communications (Rating: 5 Stars).

Founded in 2009 and headquartered in Arizona, Unity Communications is an international BPO company with offices in the Philippines, Mexico, and Costa Rica. It specializes in providing dedicated teams to help companies augment their staff in the U.S., Canada, the UK, Australia, and Europe for their initial outsourcing work.
Helpware (Rating: 4.8 Stars).

Formed in 2015, Helpware is an outsourcing company that offers customized teams in customer support and the back office for companies. Its services include data annotation, content moderation, data entry, medical concierge service, and data labeling. 
Conectys (Rating: 4.5 Stars).

The company was established in 2004 and is based in Romania. It provides its clients with a digital-first customer experience and content moderation services. The BPO firm has multilingual teams using technologies that offer services in more than 35 languages. 
LEX Reception (Rating: 4.9 Stars).

The Oregon-based firm offers phone-based and round-the-clock receptionist, chat, and legal answering services. Incorporated in 2011, it provides other functions, including appointment booking, outbound calling, payment collection, and customized legal intake.
Uassist.ME (Rating: 4.7 Stars).

The BPO agency started in Florida in 2009, offering outsourced business and virtual assistance services to small and medium-sized enterprises across the globe, particularly in Latin America. 
Companies That Outsource Operations 
Many companies—big or small, brick-and-mortar or online—partner with BPO companies. Five established businesses use these service providers to manage their customer service functions.
Alibaba.

This online and mobile marketplace caters to retail and wholesale businesses. The company specializes in shopping search engines, cloud computing, electronic payment, and online sales. It partnered with several BPO firms in India for its call center activities.
Amazon.

One of the world's biggest retail shopping sites, Amazon.com is a technology company based in Seattle. Its three major business segments are North America, International, and Amazon Web Services. Currently, it collaborates with BPO providers in India and the Philippines.
eBay.

A pioneer in online business, eBay provides e-commerce marketplaces, a range of mobile apps, and off-platform businesses. The California-based technology provider focuses on the business-to-consumer and consumer-to-consumer platforms. It outsourced its call center services to the Philippines.
Mercado Libre.

Considered among the largest e-commerce platform providers in Latin America, Mercado Libre specializes in various online buying and selling services. Its main markets are Brazil, Mexico, and Paraguay. It delegates its customer support functions to BPO companies offering multilingual services in Portuguese and Spanish.
Shopify.

This e-commerce company specializes in delivering a cloud-based commerce platform for small and medium-sized enterprises. Shipping, payment, and customer engagement tool services are among its offerings. Its BPO partners are in Ukraine, the Philippines, and India. 
Definitions of Contact Center Technologies 
Business process outsourcing companies use contact center technologies to provide high-quality communications services to customers and clients. These technologies include:
Customer relationship management (CRM) system.

CRM is a technology that handles interactions between your company and customers. The system streamlines customer service, marketing, recruitment, sales, customer service, and business development processes. Popular CRM solutions include Microsoft Dynamics, Salesforce, and HubSpot.
Automatic call distributor (ACD).

An ACD is a telephony system that instantly receives inbound calls and divides them among available customer service representatives. The technology is designed to assist inbound call center teams in regulating high call volumes. Some ACD software products are Avaya OneCloud UCaaS, Talkdesk, and 3CLogic.
Email response management system.

The technology is used for receiving and organizing email questions from customers. The system then directs the emails to the right channels for replies. It has features including auto-suggestions and response libraries. Examples of email management software are Hiver, Help Scout, and Sendinblue.
Interactive voice response (IVR).

An automated phone system technology, IVR enables incoming callers to acquire information through a voice response system of pre-recorded messages. The system reduces hold time as it guides customers to do basic tasks on their own.
Knowledge management system.

The system structures information so that all contact center staff and customers can obtain and share it. The data is gathered into the main repository for easy access. 
BPO Market Trends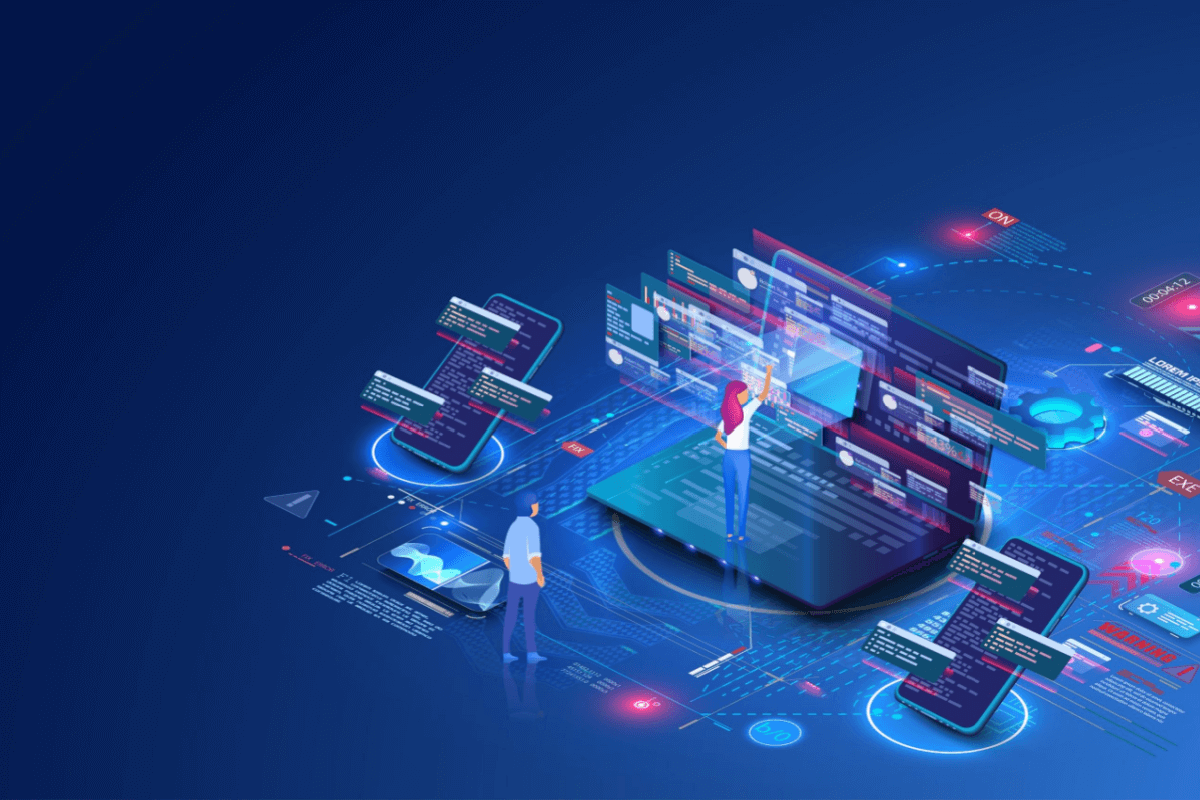 Subject matter experts say that the global BPO market will continue growing in the next eight years.
Market Research Future (MRFR), a business consulting and research firm in India, reports that the industry value will reach $381.62 billion by 2030, with a compound annual growth rate (CAGR) of 9.6%.  The trend is attributed to the rising need for organizations to improve operational efficiency and leverage advanced technologies.
The study notes that the BPO sector has gained momentum in operations and popularity among enterprises worldwide for the past decades. But the industry has experienced a surge since the outbreak of the pandemic in early 2020, opening the opportunity for remote working due to social distancing and lockdowns.
The report adds that the increase in the adoption of social media management, cloud computing services, and omnichannel solutions, coupled with the need to upgrade resources and specialized outsourcing, bolstered the market demand for outsourcing. Many startups partnered with BPO companies for business continuity amid the pandemic.
Emerging Trend: High-level Collaboration
The report cites that among the rising trends is an improved focus on strategic business partnerships. Collaboration between clients and BPO providers has changed through the years, moving from low-level to high-level tasks.
In particular, BPO companies increasingly help organizations, such as banks and insurance firms, with outsourcing finance and accounting services to improve the efficiency of their processes. External service providers also help them develop smart functions using intelligent workflows. 
The Future of BPO
Here are the five outsourcing trends expected to dominate the BPO landscape in the next few years.
Robotic process automation (RPA).

BPO firms have begun using RPA to improve productivity. This technology lets a software robot do certain tasks so that human agents can focus on more important duties. RPA functions are already assigned (but with limitations) to human resources, retail, finance and accounting, customer support, and payroll.
Cloud-driven technology.

The technology refers to services offered via the internet, including databases, server development platforms, networking, and software. BPO companies started to adopt this cost-effective model because building physical infrastructure is no longer necessary. Cloud computing enables users to save on operating expenses. 
Artificial intelligence (AI).

External service providers are keen on integrating AI technology into the workflow processes to achieve higher efficiency at minimal costs. AI solutions in BPO companies are designed to enhance customer experience and help human agents deal with basic questions or requests. 
Cybersecurity.

Third-party vendors invest heavily in cybersecurity technology to safeguard their hardware, software, and data systems against online threats or intrusions. The pandemic has increased internet fraud and cyber crimes such as scams, identity theft, and phishing. More robust cybersecurity measures are now a top priority.
Omnichannel solutions.

BPO providers improve their omnichannel services. Covering all communications channels—phone, chat, social media, web forums, and email—is a must for the provider to deliver a first-rate customer experience for higher consumer retention.
The Bottom Line
BPO companies provide various services that can cater to business needs regardless of the industry, size, and growth stage. Outsourcing has transformed through the years, from performing basic tasks in several sectors to participating in high-level strategic decisions to attain major company objectives. 
As the BPO market continues to evolve and expand worldwide, service providers will also change and adjust to survive and thrive. 
Knowing more about outsourcing—the types of services, BPO companies involved, benefits and drawbacks, technologies, and future trends—is essential for better decision-making.