Written by Allie Delos Santos
E-commerce brands try to do everything themselves, from managing customer care to learning about search engine optimization (SEO). As a result, they find themselves overwhelmed and juggling too many tasks at once. Keeping the entire operation in-house is counterproductive because some responsibilities get overlooked or forgotten.
Enter e-commerce customer service outsourcing.
This guide discusses best practices for outsourcing e-commerce and ways to maximize them for your business.
Best Practices for Outsourcing E-commerce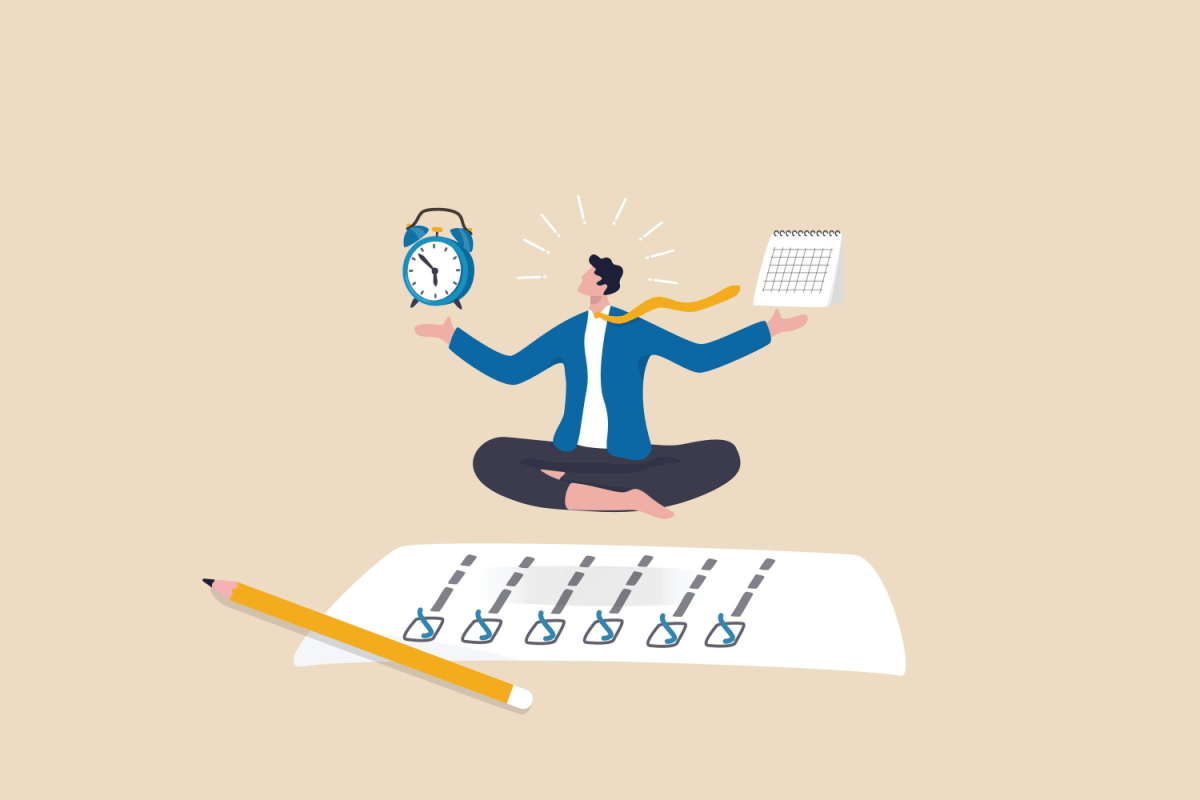 With more businesses going online, the competition is intense. The global e-commerce market is projected to total $5.7 trillion in 2022. How do you ensure you have enough resources to stay competitive and relevant in the online shopping sector? Business process outsourcing (BPO) offers a solution.
Outsourcing e-commerce involves hiring a third-party service provider to manage specific business functions on your behalf. You can delegate customer service, inventory management, fulfillment, administrative support, and digital marketing tasks to a BPO company.
Explore with us the 14 best practices for outsourcing e-commerce.
1. Choose the Right Service Provider for Your Company
Each BPO company has its strengths and weaknesses. Some BPO companies are good at inventory management outsourcing, while others handle customer service better.
You need to find a service provider that fits your business needs. Consider the following factors when looking for a BPO partner:
Type of tasks you need to delegate

Level of experience of the BPO company

The geographical location of the BPO company

Size of the BPO organization

Languages the BPO company is fluent in

Other services the BPO company offers
In some situations, hiring an outsourcing broker to help you find the right service provider can be beneficial. Brokers have experience partnering with various vendors and can assist you in finding the perfect match.
2. Get To Know Your Service Provider's Capacity
One of the best practices for outsourcing e-commerce is understanding your vendor's capacity before signing a contract. Ask critical questions such as:
Make sure your potential service provider has enough time, staffing, and resources to finish your project—especially if you need it done quickly. You do not want to start a project and have the vendor tell you they are busy and cannot accept more work.
Conversely, you can be more flexible and lenient with the BPO company if you need to outsource a task that is not time-sensitive. Just inform them of your plans so that there are no surprises mid-partnership.
3. Communicate Your Outsourcing Objectives Clearly
Another best practice for outsourcing e-commerce is identifying and communicating your objectives. To make a success of outsourcing, you should know your end goal. For example, your business can prioritize cost savings or improve customer experience by outsourcing email support.
Finding the right service provider is easier once you identify what you want from outsourced e-commerce. Then, outline your expectations for your outsourcing partner. 
Do you want to outsource all or part of an ongoing project? What level of involvement do you want from your provider regarding decision-making authority and responsibility?
Be clear about your outsourcing wants and expectations to prevent miscommunication.
4. Select Tasks To Outsource
Knowing what to outsource for your e-commerce brand is the first step in entering the BPO landscape. Companies might consider outsourcing many e-commerce functions such as:
Data entry

Customer care

Back-office processing

Web hosting and design

Finance and Accounting

Legal services (trademarks, patents, etc.)
Evaluate your company's operations and processes to determine areas for improvement. Optimize your operations by making a list of time-consuming functions better handled by a contractor. For instance, you can outsource data entry services to improve your decision-making processes.
5. Ensure Open Communication
We have talked about clear communication a few times—for a good reason. Staying connected with your BPO partner throughout the engagement is one of the best practices for outsourcing e-commerce. 
Open communication keeps all parties informed and prevents misunderstandings. Regular communication also guarantees all team members are aware of changes and adjustments to the project's scope.
Businesses can handle communication in many ways:
Regular meetings.

Team meetings are held over the phone, via videoconferencing, or in person. They vary in frequency and can happen weekly or biweekly. Regular meetings keep everyone informed and on track.

Project updates.

Weekly or monthly updates are a norm in business. Project updates must include a summary of accomplished tasks, upcoming deadlines, and information on the project's status.

Project management software.

A project management tool lets you communicate with your BPO partner on organized software. It allows you to track progress, share files, and send messages and status updates.
If an issue comes up during the partnership, address it immediately. Delaying a response only leads to frustration and confusion among team members.
Do not hesitate to ask your provider for help if you are unsure how to handle a problem. Your outsourcing partner must be glad to resolve any issues affecting the engagement.
Regularly checking in with your vendor is a good idea, even if things are going well. This ensures that the project is on track and meeting your expectations. It also provides you a chance to give feedback and ensure that the quality of the vendor's work is up to your standards.
6. Consider Hidden Costs
Always ask your potential provider if hidden costs are associated with the service before signing a contract. Some vendors might charge extra for additional services, tech support, or software upgrades.
In addition, make sure to clarify payment terms early in your negotiations. By-the-hour charges can lead to unexpected fees. If you do not need certain features or services, ask the provider to exclude them from the price.
When you contract a third party to handle your processes, you must know its billing model. All parties should have clarity on the total cost to avoid any confusion later on.
7. Avoid Being Blinded by the Cost
On the flip side, do not overly focus on expenses. Choosing the cheapest outsourcing solution can be tempting, but the cost should not be your only deciding factor. Consider other details such as the prospect's reputation, quality, and experience.
Paying a higher fee for better-quality service is worth it. Here are essential qualities to consider when choosing a  BPO company:
Quality.

A trustworthy BPO partner ensures accuracy, meets deadlines and delivers high-quality finished products.

Experience.

How long has the service provider been in business? Does it have experience working in your niche with a company similar to yours?

Reputation.

What do the provider's clients say about its service? Are they happy with the work delivered?

Attitude.

All BPO companies should be able to handle problems calmly. There are days when employees are under huge stress because the processes are too demanding. They should still be able to handle their workload with ease.
Choosing the right BPO partner can lead to 70% savings on labor costs.
8. Design a Thorough Privacy and Data Policy
One of the best practices for outsourcing e-commerce is to design a privacy and data policy. A detailed policy is a great way to protect your team and the BPO company.
This document should define how the two sides manage the information gathered and shared during the partnership. The policy should also discuss privacy concerns such as how the contractor ensures secure data sharing.
Companies risk mishandling information when policies are not in place. Businesses also risk being accused of negligence if any problem arises regarding data and privacy.
Policies need not be difficult to understand or overly complex. They can be simple as long as they outline all the necessary details.
Some Notes on Confidentiality:
When sharing confidential data with a third party, label the document or file as such. This lets the recipient know they must keep the data private and refrain from sharing it with anyone else.

Maintain confidentiality when outsourcing by drafting a nondisclosure agreement (NDA) and sharing it with your BPO partner. An NDA is a legal contract that forbids two or more parties from revealing private information. This agreement safeguards your information against unauthorized access.
9. Discuss Ownership Early On
You must discuss who owns what even before starting the partnership. Otherwise, you risk having one side take credit for work completed by another. Agreeing on ownership before moving forward is one of the best practices when outsourcing e-commerce.
There are several ways you can deal with ownership:
Retained rights.

Your BPO company agrees not to use work created for any purpose beyond its partnership with you. This means it needs your approval to create a separate agreement.

Assignment of intellectual property.

With this, the BPO company assigns all rights to the intellectual property it produces to the client company.

Work-for-hire.

Under this model, the BPO company is more like an employee of the client company. Thus, all work accomplished is the latter's property.
Even when outsourcing customer service, clarifying ownership before working on any task or project is critical.
10. Design Measurable Key Performance Indicators (KPIs)
You cannot improve performance if you do not measure it. Designing actionable KPIs and metrics is one of the best practices for outsourcing e-commerce because it measures the success of your engagement. It also enables you to devise data-driven strategies that boost revenue.
Tracking progress is close to impossible without performance indicators. You might make uninformed decisions that can harm your business.
You do not need to track all metrics. Instead, the KPIs you track should depend on the task you outsource. Determine and monitor areas that impact your overall business objectives. For instance, you might want to reduce the order processing time by 25% or improve first contact resolution.
Explore some general metrics you can use when outsourcing.

Customer Lifetime Value (CLV)
Keeping an existing client is cheaper than attracting new ones. CLV shows the cumulative amount of money a buyer spends on your brand. Knowing your CLV helps you allocate your acquisition and retention budgets accordingly.
To get your CLV, multiply the customer's average purchase value by their buying frequency and average lifespan. 
CLV = average purchase x value average purchase x frequency average customer lifespan
Net Promoter Score (NPS)
NPS shows how many buyers recommend your brand to others based on the quality of their experience. You cannot ignore the value of word-of-mouth marketing because it drives an annual average of $6 trillion in consumer spending worldwide.
Understanding how happy customers are with your company is the first step in identifying pain points in their journey.
Use this formula to find your NPS:
NPS = % promoters – % detractors
It is that simple. If you have 70% promoters and 20% detractors, then you have an NPS of 50%. 
Conversion Rate
The conversion rate indicates the number of website visitors purchasing from your platform. Knowing where you stand on this metric helps you create and tweak optimization strategies and decrease acquisition costs.
Find your conversion rate by dividing the number of website visitors by the number of completed sales and then multiplying the quotient by 100.
Conversion Rate = (total no.of conversions / total no.of interactions) x 100
Suppose you have 60 conversions out of 1,000 interactions. In that case, your conversion rate is 6%. 
6% = (60 / 1,000) x 100
Return Customer Rate
This metric measures customers who repeatedly buy from your brand. Calculate the return customer rate by dividing the total number of repeat transactions by the cumulative number of sales. Multiply the quotient by 100.
Return Customer Rate = (total no.of return customers / total no.of customers) x 100
To get even more valuable insights, calculate your return customer rate for various periods such as daily, weekly, monthly, quarterly, or annually. 
The key to generating repeat business is maintaining a competitive edge in a highly saturated e-commerce market. Companies should know their return customer rate to design an effective return purchase strategy.
Churn Rate
Your churn rate assesses the number of clients you lose over time. Many e-commerce brands that do not have recurring offerings use this. Knowing your churn rate lets you adjust and reinvent your customer retention strategies.
To calculate the churn rate, divide the number of lost customers within a period by the total number of customers. Multiply the quotient by 100 to get the percentage.
Churn Rate = (total no.of clients lost in a given period / total no.of clients in the same period) x 100
So if you have 500 shoppers at the start of the month and lose 20 by the end, your churn rate is 4%. 
4% = (20 / 500) x 100
One of the best practices for outsourcing e-commerce is taking time to identify KPIs relevant to your project to monitor the success of your outsourced work. If you do not have expertise in this aspect, consider hiring a BPO company that includes KPI implementation in its service approach.
11. Be Open to Cultural and Organizational Differences
The next entry on our list of best practices for outsourcing e-commerce is often overlooked—understanding and being open to cultural differences. You will struggle to adapt and succeed if you are unfamiliar with your BPO partner's culture. 
Outsourcing offshore and being surprised by cultural differences is common among businesses. When that happens, you should know how to handle the situation.
Will you allow agents to follow their local holidays or your country's calendar? What will you do about incentives and bonuses? Will you give 13th-month pay if you hire contractors from the Philippines?
To ensure the success of outsourced tasks and projects, you must be considerate, accommodating, and understanding of each relevant cultural difference you might experience. Otherwise, you risk losing your investment and gaining a reputation for being difficult.
12. Use a Seamless Customer Relationship Management (CRM) Tool
As the name implies, CRM helps brands create better relationships with their customer base. Efficient CRM software gives customer service agents and marketing teams visibility to client information. It also automates recurring tasks that can annoy employees and customers alike.
A CRM tool offers brands valuable insights, from basic client information to purchasing behavior and history, enabling them to design a seamless and personalized customer experience. As a result, CRM improves acquisition and retention.
But many companies are hesitant to invest in CRM due to its price and the time it takes to see a positive return on investment (ROI). 
Small and medium businesses can equip themselves with CRM capabilities by tapping into a reliable e-commerce outsourcing service provider. One of the major benefits of outsourcing e-commerce is that it lets you access modern customer support technologies provided by your BPO partner.
13. Build Knowledge Bases
One of the best practices for outsourcing e-commerce is to build self-service knowledge bases. A knowledge base lets your customers find solutions to common issues or questions without intervention from your support agents. Some of the most popular forms of knowledge base tools include:
Web portals

Frequently asked questions (FAQs)

Product descriptions

Shipping and privacy policies

Terms and conditions
We live in a world where customers want answers in the snap of a finger. This is why e-commerce brands cannot afford to let go of self-service solutions.
The research projected that 85% of customer support interactions in 2022 would begin with self-service. Moreover, many consumers forego their online purchases if they cannot find answers to their questions immediately.
Building a knowledge base also benefits your employees by simplifying information sharing. It helps them collaborate better and share swift, uniform resolutions to common problems.
Tip: You will get more bang for your buck if you tap into a support-focused outsourcing provider to create your knowledge base. Working with a single all-in-one partner to outsource e-commerce management, back-office tasks, web development, and content writing saves you valuable time, money, and resources.
14. Provide Omnichannel Customer Service
Today, consumers have more than one way to communicate with e-commerce brands. But being reachable through various messaging platforms is not enough. You need to provide omnichannel customer support to ensure an excellent customer experience.
A good tip for outsourcing customer service is to find a BPO company that delivers an omnichannel customer experience. Omnichannel support allows seamless interaction between agents and shoppers regardless of the platform used.
Omnichannel software integrates all messaging channels and enables the sharing of customer information among agents. The scenario below describes what a seamless omnichannel experience looks like.
A prospective customer discovers your e-commerce store through social media. They then visit your website. A product catches their eye, but the model they want is unavailable online.
The customer reaches out to a live chat support agent to inquire. After browsing the centralized system, the agent informs the customer that the specific model is available at a store near their address.
The customer excitedly visits the store right after the interaction. Upon their arrival, an assistant enthusiastically greets them and immediately hands them the product they want to purchase.
The customer happily leaves the store with the item. They rave about your brand and customer service on Twitter afterward.
Why Do Businesses Outsource E-commerce?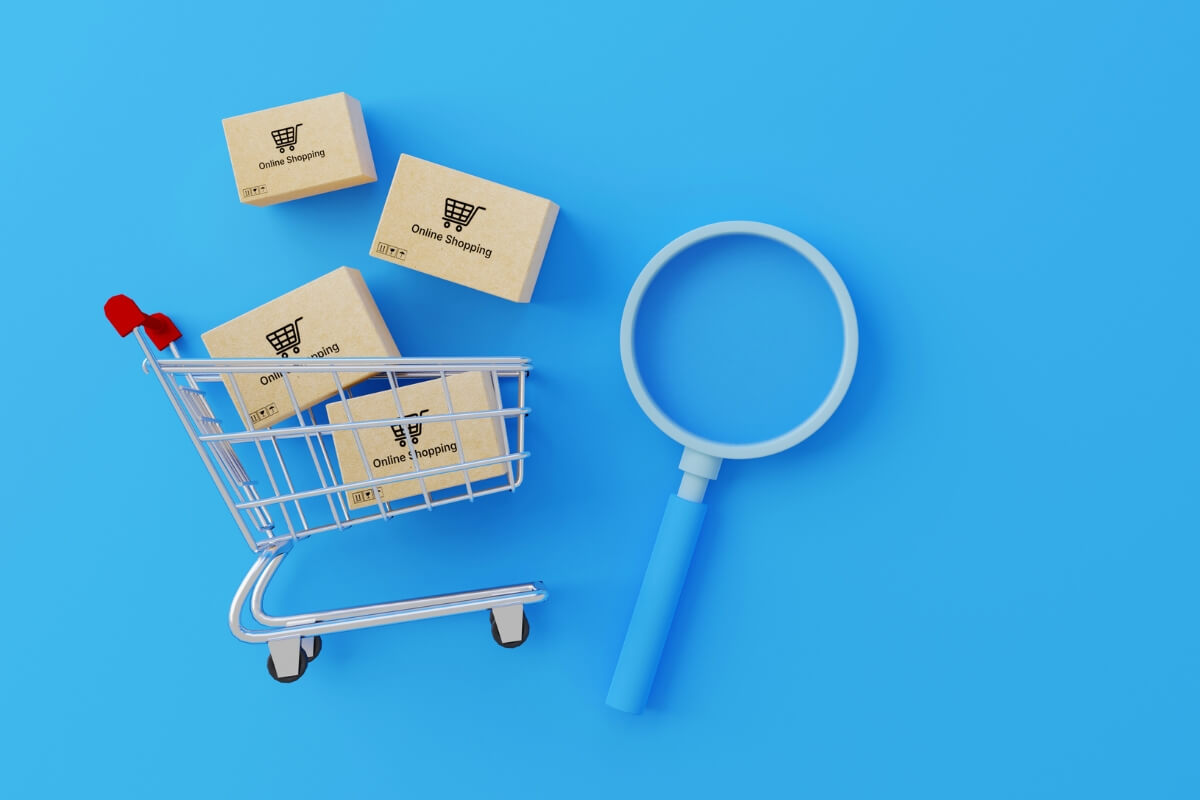 Businesses outsource e-commerce operations for many reasons. Here are the common ones:
The primary reason businesses outsource is cost. Outsourcing lets them save on operating and capital expenses. If you follow our best practices for outsourcing e-commerce, you can get more valuable solutions that propel you toward success.

Executives are bootstrapping the business, so hiring full-time workers is not viable.

Companies have a limited budget and must make every dollar count. After all, time is money. Outsourcing lets them save time and money on projects and processes that do not require highly skilled and specialized staff.

The business wants to concentrate on core competencies and delegate less critical functions to a contractor.

Businesses want to scale quickly and do not have the budget or time to train in-house. This makes sense, considering it takes

five to eight months of training

for a new hire to reach total productivity. Outsourcing lets companies bring in an expert who already knows what to do and requires less training.
The Bottom Line
When outsourcing e-commerce, make sure to know a prospective service provider's capacity before signing a contract. Do not just pick the cheapest solution. Instead, choose a vendor that meets all your requirements and includes KPI implementation. 
Now that you know best practices for outsourcing e-commerce, you can find the right BPO company for your business.
Unity Communications provides quality customer service and back-office support for companies across all industries. To learn more about maximizing your outsourced tasks, contact us now!