Written by Allie Delos Santos
As your e-commerce business grows, one problem arises – the inability to control operations. Consumer needs only become more demanding. Catering to these needs takes much time and energy.
Certain e-commerce functions require supervision that demands certain sets of skills.  However, if hiring new employees for every function isn't feasible for your e-commerce business, maybe it is time to consider hiring a customer support outsourcing firm to rescue your firm.
This article explores e-commerce support outsourcing, its difference from insourcing, and its five major benefits for your business.
What Is E-commerce Support Outsourcing?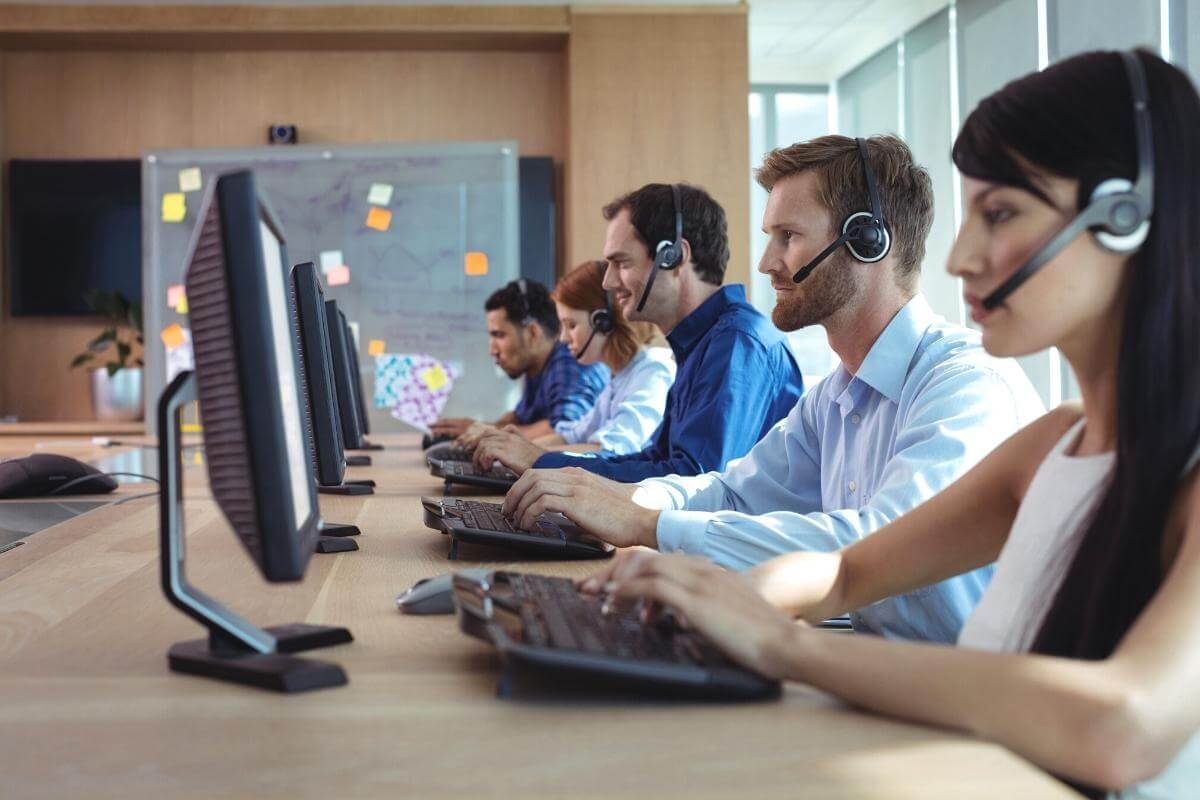 E-commerce support outsourcing is the use of a third-party company or service to deliver customer care using both voice and non-voice operations. With e-commerce businesses, outsourced tasks can include managing support tickets, writing product descriptions, technical support, web development, and more. Sometimes, you can even hand off the entire responsibility of an e-commerce support department to a third party.
Almost 60% of businesses outsource business functions to cut back on costs. Companies that want additional resources but also want to save on expenses or can't afford to hire dedicated agents turn to outsource. Outsourced labor can be done domestically or internationally, where labor costs are lower.
How Does Outsourcing Differ From Insourcing?
Customer support outsourcing refers to hiring a third-party service provider, while insourcing is the practice of using in-house labor to accomplish the task.
Let's take an e-commerce company as an example. The departments within the organization typically include product management, shipping, inventory, customer service, web development, and administration.
Breaking down one of the departments—customer service, for instance—will show that it's responsible for a range of different tasks, from dispute management and order and transaction processing to troubleshooting technical problems. A smaller e-commerce company might have its owner and another employee performing these tasks. However, all e-commerce companies will eventually need to appoint a staff person or an entire department to oversee each task.
This is the point at which the company must decide whether to outsource or keep a business function in-house. Although keeping in-house employees is more expensive, they are easier to manage and monitor. On the other hand, it perhaps makes more sense to outsource data entry services or customer support for better risk management and flexibility when scaling up and down in quick response to fluctuating demand. 
What Are the Advantages of Outsourcing E-commerce Support?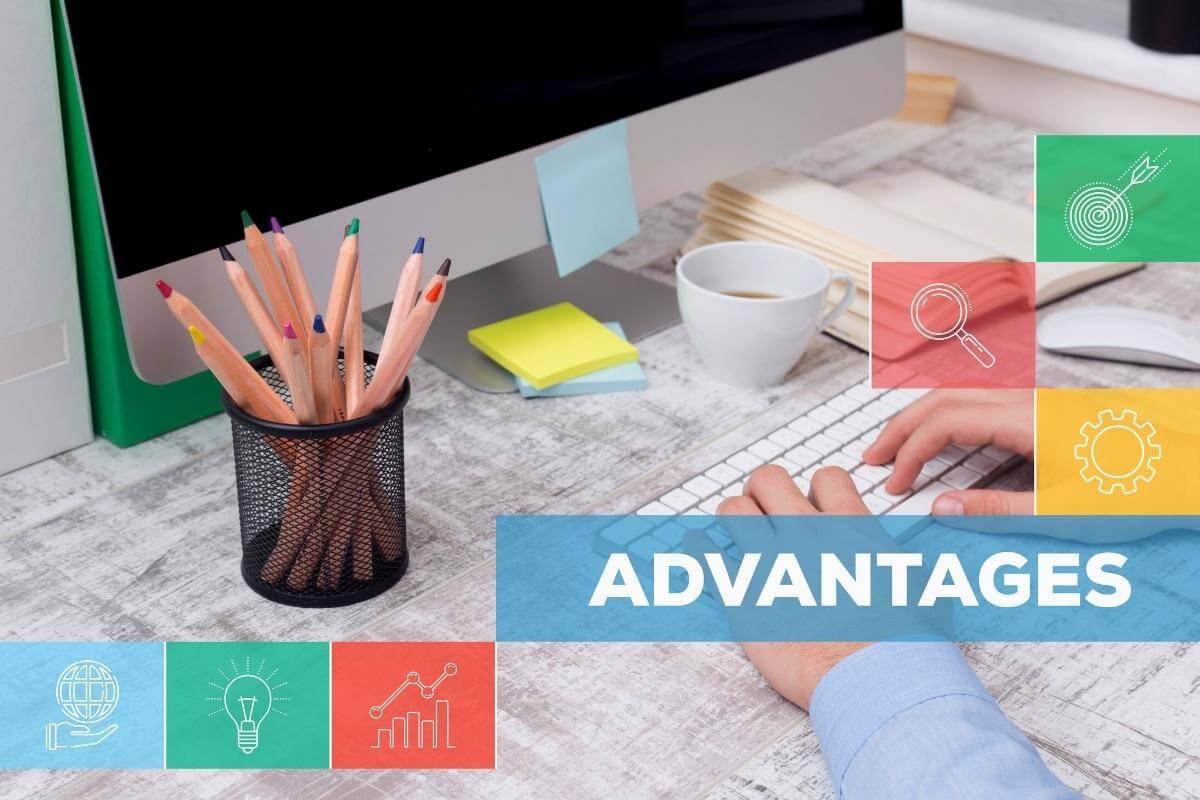 E-commerce sales are estimated to reach $5.5 trillion in 2022. This is a massive opportunity that e-commerce companies must not ignore.  
Putting up and running an e-commerce business requires you to make an important strategic decision regarding management and operations. Deciding to delegate to an in-house team or outsource to a third party will inevitably come up. Primary decision factors include cost savings, risk management, flexibility, and resource allocation.
Depending on your strategy and operations, outsourcing your entire support operations or a part of it is probably a good decision. But you must first explore the advantages of outsourcing e-commerce support to know what to expect.
1. Cost Savings
One of the primary advantages of outsourcing e-commerce support is reduced expenses. You can significantly save on upfront costs when you subcontract e-commerce support services, such as technology implementation, warehousing, inventory management outsourcing, fulfillment, and returns, to a third-party service provider.
When building and managing e-commerce support in-house, you need to allocate considerable amounts of investment for system integration and platform implementation. On top of that, you can expect to pay a hefty amount for logistics and employ full-time staff to manage your e-commerce operations.
Conversely, an e-commerce support provider already has the necessary employees, processes, and technologies. This allows them to do the same thing for a significantly lower upfront cost.
2. Increased Productivity
E-commerce businesses that manage their support in-house are less likely to have the economies of scale that external service providers can offer. They will not have access to the best fraud protection, web servers, payment processing, and more.
They're also less likely to be proficient at handling support functions. Managing subscriptions, e-commerce conversion, product fulfillment, global localization, and other tricky details might be beyond their core competencies. Hence, they are less efficient at managing order fulfillment and promptly fixing issues when they arise.
If you outsource your e-commerce support, you have access to administrative and technical experts who are already proficient at performing customer support tasks. These contractors can assist you right away. They only need to get acquainted with your processes, and they will be ready to address any challenge that comes their way.
You can accomplish tasks faster and better with the help of your contractors. Even better, you can hire multiple agents at only a fraction of the cost of an in-house employee.
3. Access to the Latest Technology
E-commerce has become more complex as it enters the global market. Consumers are pickier and more educated than ever. To make things worse, competition has become fiercer even as marketing has grown more fragmented.
With the emergence of the internet, global trade, and social media, being successful in e-commerce demands massive investments in new technology. Your e-commerce site must tap into the market you intend to target. If your company isn't equipped to play in this field, an outsourced call center is a wise strategy.
Outsourcing your e-commerce support will allow you to stay ahead of technology. This is particularly beneficial for small and mid-sized businesses that don't have access to the enterprise tools that larger companies use.
Outsourcing customer and email support can offer omnichannel solutions and other tech resources. Your third-party provider is aware of the up-and-coming trends and can optimize your system with the latest technology based on your market requirements.
4. Engaging Business Strategies
The most effective e-commerce businesses apply strategies that allow them to improve their performance. Working with an e-commerce support service provider lets them employ technologies such as predictive analytics to help increase sales, understand market competitiveness, and offer a personalized customer experience.
E-commerce support companies can make various predictions—which product to discontinue, which product will generate more profit, what type of people are most likely to buy a certain item, and other helpful information. 
E-tailers can then anticipate customer demands in advance and lower the possibility of losing potential clients to competitors because of supply shortages.
5. Improved Security
Data security is critical in e-commerce. With a massive amount of private information at your disposal, managing it with maximum protection can become a hassle.
To establish a global reach, your e-commerce brand should support payment options that accept different cards and currencies. With the expansion of online transaction modes, you can be at risk of more security threats.
Outsourcing your e-commerce support will guarantee a secure payment gateway that improves reliability and caters to your client's preferred payment methods. Working with a reliable third-party company will let you take advantage of its custom security patches.
The Bottom Line
These are the top five advantages of outsourcing e-commerce. Outsourcing helps your business concentrate on its core competencies and compete with leading global companies. You get access to high-quality services, save overhead expenses, and take advantage of time-zone differences.
Managing an e-commerce brand becomes easier when you outsource your customer support. Not only does it save you time, but it also allows you to focus on activities that can't be accomplished without you.
One of our goals here at Unity Communications is to deliver custom, top-of-the-line, and scalable e-commerce outsourcing solutions. If you're managing an e-commerce business and want to find out how we can help you expand, let's connect!
Give us a call so that we can discuss your needs and create a unique solution for you.