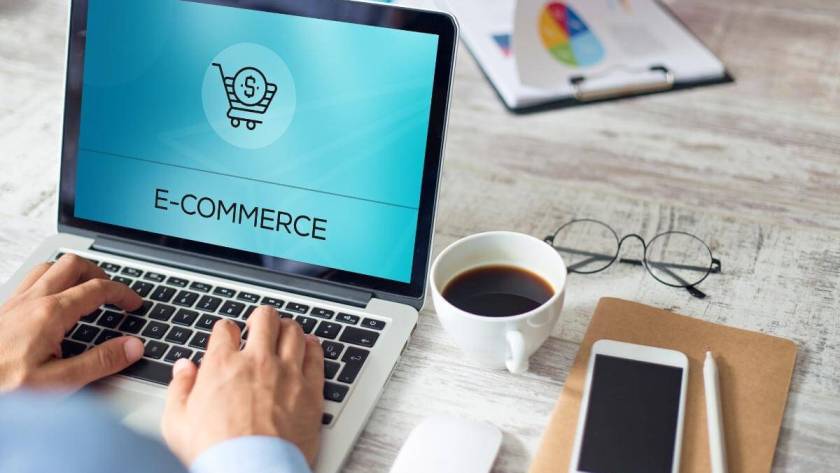 Competition in the ecommerce industry is getting fiercer. Online retailers and wholesalers vie with each other to get a bigger slice of the market pie. At the same time, customers keep on coming in droves to buy their needs and wants via the internet. 
In this highly competitive setting, ecommerce companies need a dependable partner to outsource their voluminous customer tasks. One of their partners is a call center. 
Read on and find out why online firms are adopting ecommerce call center outsourcing and the vital role these external service providers play in the online world. 
Why Are More Ecommerce Businesses Using Call Centers?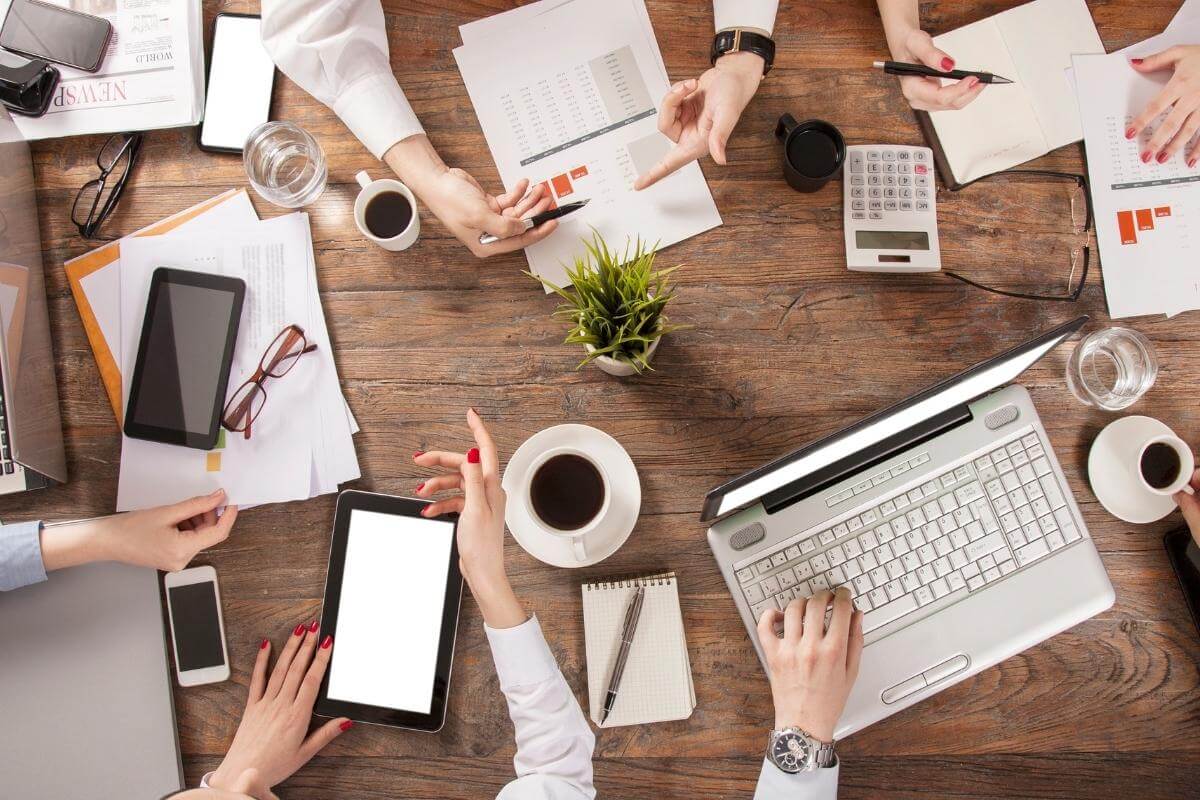 An increasing number of eBusinesses across the globe tap the services of call centers mainly to outsource their growing customer service operations. 
Ecommerce call center outsourcing is an ideal way to help manage an increasingly online business. This option saves a company a great deal of time, money, and effort as many mundane or non-core tasks are assigned to an external service provider. 
With outsourcing, the third-party vendor will take care of the ecommerce firm's secondary but important functions at an affordable rate. The company is no longer required to hire extra full-time employees to do the job or to invest more in hardware, equipment, and systems to put together its own customer service team. 
The financial resources saved through outsourcing can then be channeled to high valued projects or business ventures. Delegating certain operations to a call center company allows an organization to focus on its core competencies. 
Many of these call centers are complete business processing outsourcing (BPO) companies that are knowledgeable about an ecommerce business' policies, services, and products. They help their clients effectively handle tedious, repetitive, and time-consuming tasks. 
Ecommerce Boom
According to Statista, global ecommerce is growing by leaps and bounds. More than two billion online shoppers in 2020 pushed e-retail sales to over $4 trillion worldwide. The continued rise in digital buyers has been created by the rapid increase and adoption of internet access, as well as Covid-19 lockdowns.  
The report adds that the high usage of mobile devices to sell and purchase online also contributed to the ecommerce boom. Smartphones cornered nearly 70% of global retail website visits in 2021 while desktop and tablet visits remained top devices in terms of conversion rates in 2020. 
It notes that the current global health crisis likewise bolstered ecommerce activities worldwide as digital channels became a common means to shop as a result of social distancing. Global retail online ecommerce traffic was estimated at around 22 billion visits per month in June 2020. 
Which Ecommerce Companies Use Call Centers?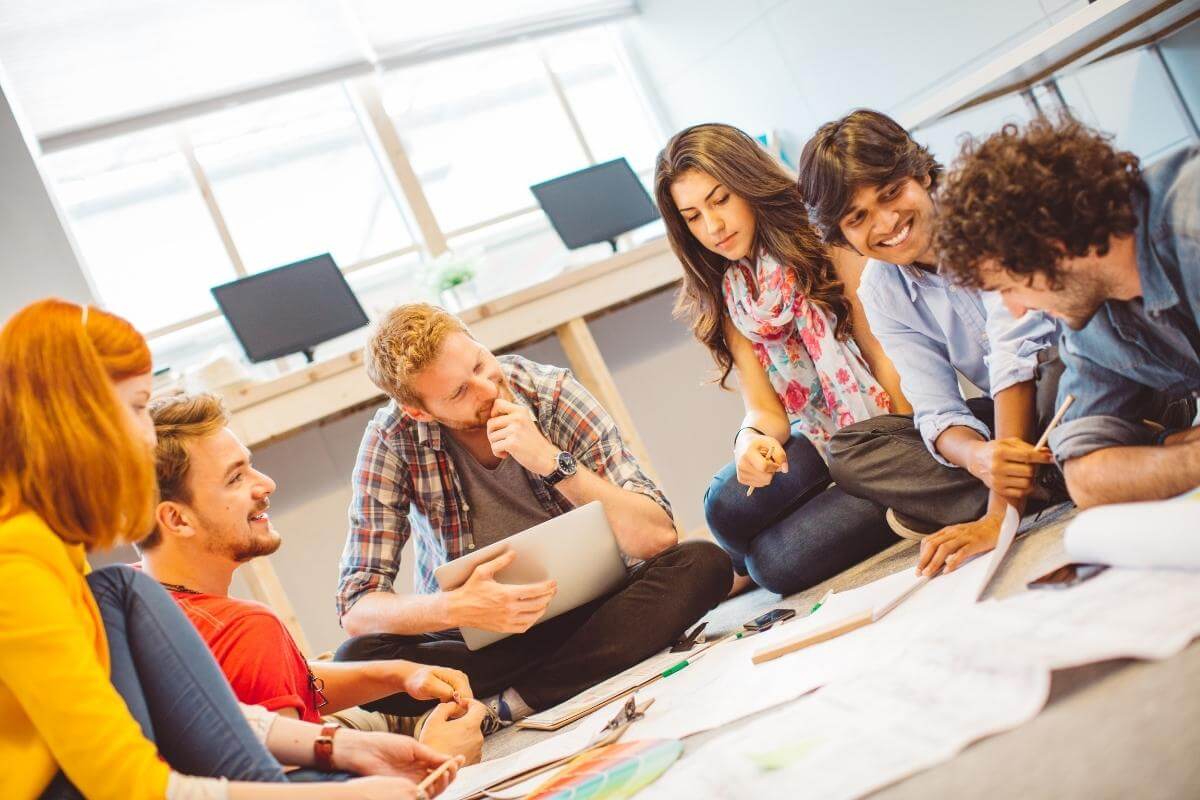 As ecommerce transactions are on the upswing, online companies turn to their call center services to improve customer experience (CX) and enhance brand loyalty. They seek the assistance of BPOs to boost sales and properly address consumer issues and concerns about their products and services. 
Below are some of the ecommerce firms that use call centers for their customer service functions:
Amazon.com is a global technology company that provides retail shopping services. The Seattle-based ecommerce firm operates via three subsidiaries: North America, International, and Amazon Web Services (AWS). It has customer service partners in the Philippines and India. 
Headquartered in California, eBay is an ecommerce company that offers an online marketplace, off-platform businesses, and a suite of mobile apps. The firm simplifies consumer-to-consumer (C2C) and business-to-consumer (B2C) transactions through its website. One of its call center partners is in the Philippines. 
Based in China, Alibaba provides online and mobile marketplaces focusing on retail and wholesale businesses. The company offers online sales, electronic payment, cloud computing, and shopping search engine services. Its overseas call center partners can be found in India.
Shopify is a Canadian ecommerce firm that provides a cloud-based commerce platform for small and medium-sized businesses. The online platform provider also provides services like customer engagement tools, shipping, and payments. The majority of its non-US call center affiliates are located in the Philippines, India, and Ukraine.
Tokopedia is a free consumer C2C platform for sellers and buyers in Indonesia. Its marketplace provides numerous products in over two dozen categories. The company outsources its call center services to a BPO in Bahasa Indonesian language. 
With its main office in Argentina, Mercado Libre is a platform provider specializing in a variety of ecommerce services. The company focuses on the Latin American region, including Mexico, Colombia, Paraguay, Nicaragua, and Brazil. One of its BPO partners outside of the said region offers customer services in Spanish and Portuguese languages.  
Shopee is a Singaporean ecommerce company launched in 2015. Its operations currently serve the Asian markets, such as the Philippines, Malaysia, Vietnam, Taiwan, Indonesia, and Thailand. The company also outsources its call center functions to BPOs in the Philippines.
What Are the Roles of Call Centers in Ecommerce?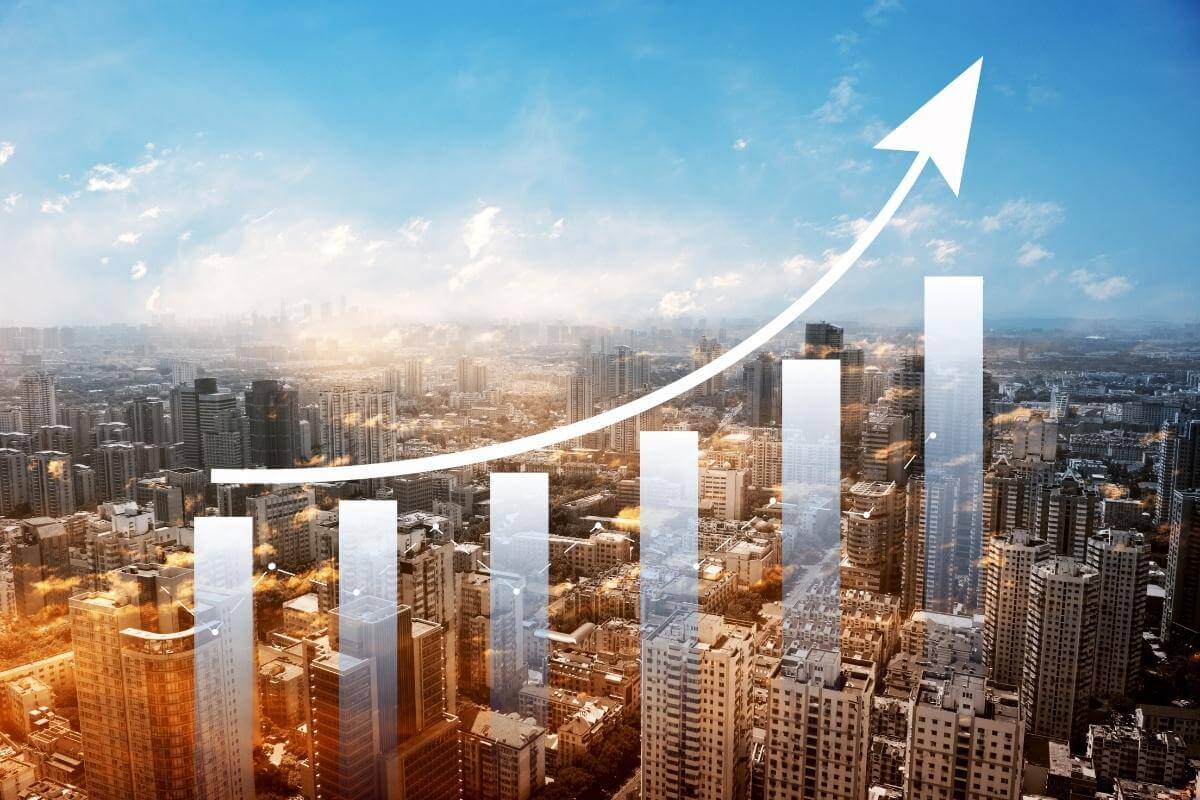 Call centers can play three key roles in the ecommerce industry: cost savers, growth drivers, and trust builders. Here's a deeper dive into these roles. 
A call center enables ecommerce companies to free up more funds as it helps them reduce labor expenses. Recruiting internal employees is considered a fixed cost, meaning the business expenses are constant regardless of productivity. This cost includes monthly salaries, paid time off, regular training, and similar expenses. 
By contrast, employing the services of an external provider is generally accepted as a variable cost, which can be lower or higher than a fixed cost depending on the output or the work volume. The organization can save a significant amount of money as the call center operator takes care of employee staff recruitment and training. 
A call center takes regular and basic office activities, allowing online retailers and platform providers to focus on their mission-critical and high-value tasks. Outsourcing back-end functions gives them more room for their core competencies, such as market expansion and sales growth plans. 
The online marketplace is dynamic, with constant changes in product offerings. Being unable to introduce or add new applications, tools, features, or functionalities to one's product can put an ecommerce organization at a competitive disadvantage.
Call centers take over the time and cost-intensive back-office activities, enabling critical organization leaders to concentrate on core competencies. They also allow ecommerce companies to continue product, service, and brand innovation to keep up with or stay ahead of the competition.
A call center's main task is customer care. It specializes in properly guiding customers, including online shoppers, through the buyer's journey. The external service provider is an expert in delivering a high-quality customer service experience. It is capable of establishing an emotional connection with consumers or users to sustain and enhance brand loyalty. 
Increased customer satisfaction and trust in a product or service contribute to higher sales. Satisfied consumers are likely to go back to an ecommerce company's online store to buy again. There is also a high chance that they will promote the web store's product or service to others by word of mouth. 
Where Are Most Call Centers Located?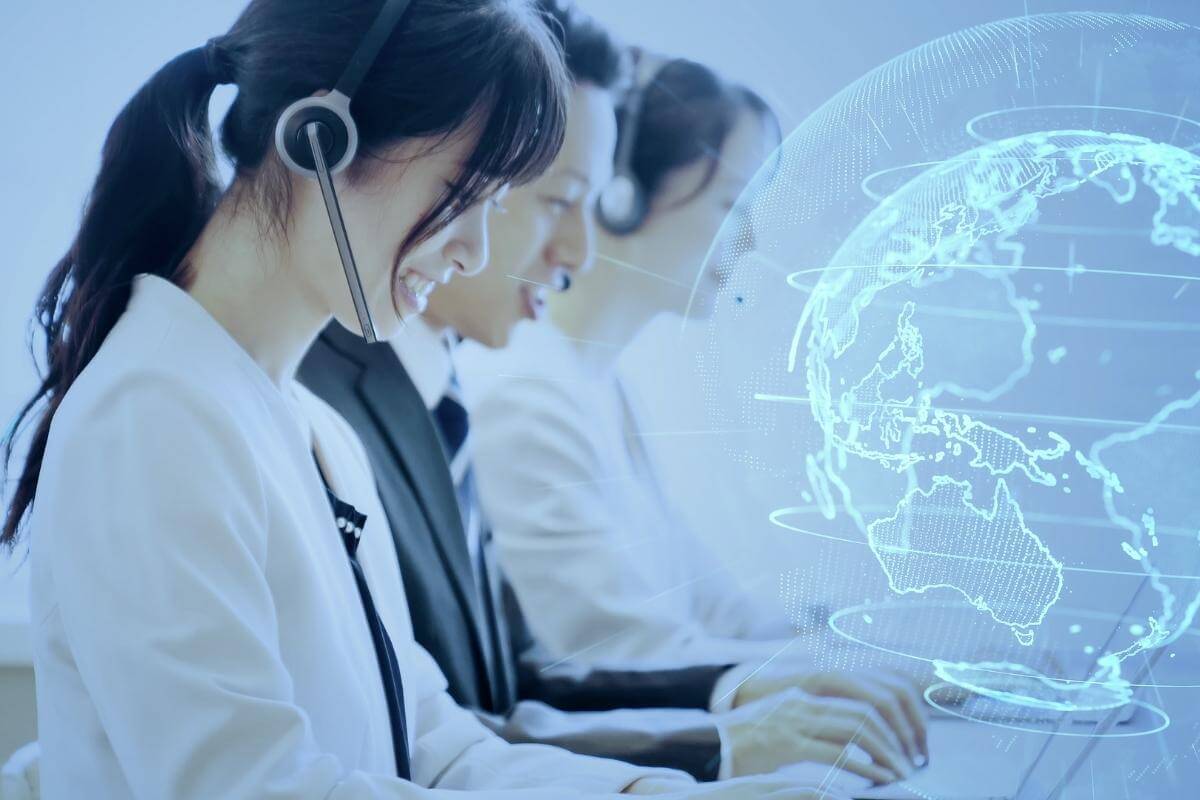 While BPOs and call centers are often used interchangeably, there is a difference between the two. A call center is a business segment of a BPO, which is an entity that offers a wide range of outsourcing services.
Call centers are mostly located in countries where the English language is widely spoken and information technology (IT) skills are abundant. Below are the top five countries where most call centers are found (in ascending order): 
Ukraine
Situated in eastern Europe, Ukraine is the second biggest country next to Russia. It offers call center services mostly for the IT sector, placing second after India
Nearshore Americas, an independent online business and IT news provider, regards Ukraine as an IT outsourcing services hub in Europe. The country offers 90% of this service to foreign nations. In a statement, Adelina Call Center, one of the biggest contact centers in Ukraine, says the Russian invasion of Ukraine has not impacted the domestic outsourcing business. 
Brazil
The largest country in South America, Brazil is known for its IT and technical support services. It is considered the region's main destination for call center operations. 
Its advantage over other locations is that it is close to the US where many major ecommerce companies are found.  Major corporations such as Unisys, IBM, Infosys, and Hewlett-Packard partnered with Brazilian call centers for their customer support requirements 
The United States
Contrary to the popular notion that customer service outsourcing takes place only in Asia, Europe, and Latin America, the U.S. has a growing contact center operations. 
Statista reports that the U.S. call center industry mainly serves the insurance, banking, and security service markets. It also notes that Texas is the state with the highest employment with close to 290,000 workers in 2018 while Florida came next with more than 236,000 employees. 
India
Located in Southern Asia, India is recognized for providing various call center outsourcing services. These include technical support, email support, chat support, disaster recovery, transaction processing, and inbound services. 
Its low-cost call center workforce is skilled in IT and software development. The country's convenient time zone, modern IT infrastructure, and large English-speaking population also made it a major call-center destination.  
The Philippines
For the past several years, the Philippines has been regarded as the world's call center capital. It remains the favorite location for many global companies to outsource their call center and other BPO services. 
A diverse population with above-average English proficiency, familiarity with the Western culture, low labor costs compared to its North American counterparts, and the local workforce's flexibility and friendliness towards foreigners are some of the factors that make this Southeast Asian country the top call center destination to date. 
How Call Centers Improve Customers' Overall Experience for Ecommerce Companies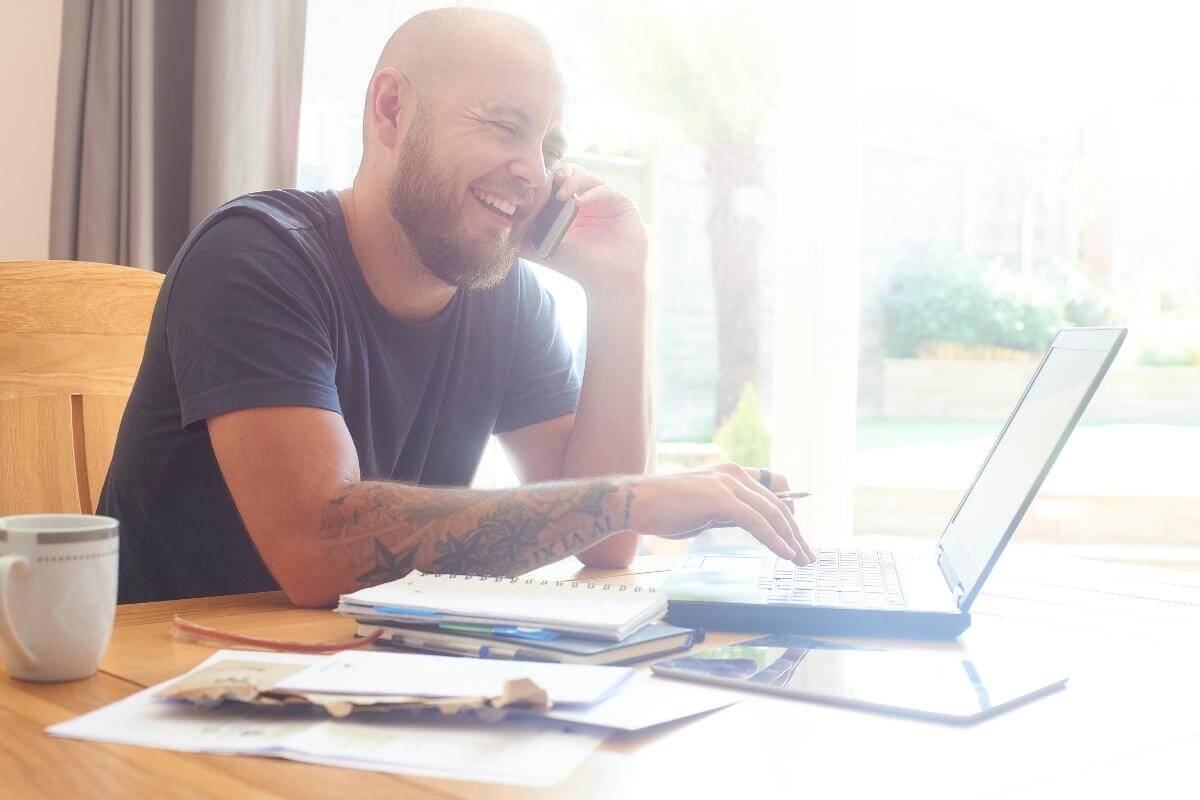 Call centers can enhance a customer's overall experience in a number of ways, including building relationships as well as responding to their needs. Below are key points to note. 
They increase customer retention
Call center agents, especially those who are regularly trained or have long experience in customer service, can build friendships and affinity with consumers. Such familiarity can develop into trust, a vital element in any relationship, but especially in ecommerce. 
The trust built can boost the opportunity for the same customers to come back for another online purchase. Even though these customers might not buy again anytime soon, they may still support the products or services by posting favorable reviews online. 
They provide extensive customer information
Call centers can supply ecommerce companies with various customer information and data relevant to their lines of business. Call center agents are well-versed in asking customers questions to know more about them, such as their concerns, issues, feedback, and sentiments about the company and its products or services. 
These detailed and updated accounts will enable an organization to generate a customer persona, offering useful insights that can further improve CX in the near future. The valuable insights gained will also help the ecommerce operator to conduct accurate market research and better advertise to its specific audience. 
They ease customer burden
Ecommerce call center outsourcing helps customers contact online companies to get transactions completed and issues resolved. Call centers can process solutions, such as shipping, checkouts, and payment faster and easier for them. 
Call centers can also help customers with minor tasks, including sending them extra frequently-asked-question materials, additional phone numbers to call back if disconnection occurs, and email addresses of other departments. These efforts can help relieve customer frustration and enhance CX. 
They can interact with customers anytime and anywhere
Call centers can support different communication channels, such as email, social media, text, live chat, voice over internet telephony, or standard phones. Multiple channels allow customers to communicate with the ecommerce company at their preferred time and technology. 
Providing multiple channels can help to elevate the customer experience. They are given more options for contacting online businesses. They can call regardless of their situation or location to have their concern addressed quickly.
How Call Centers Help Ecommerce Companies With Customer Feedback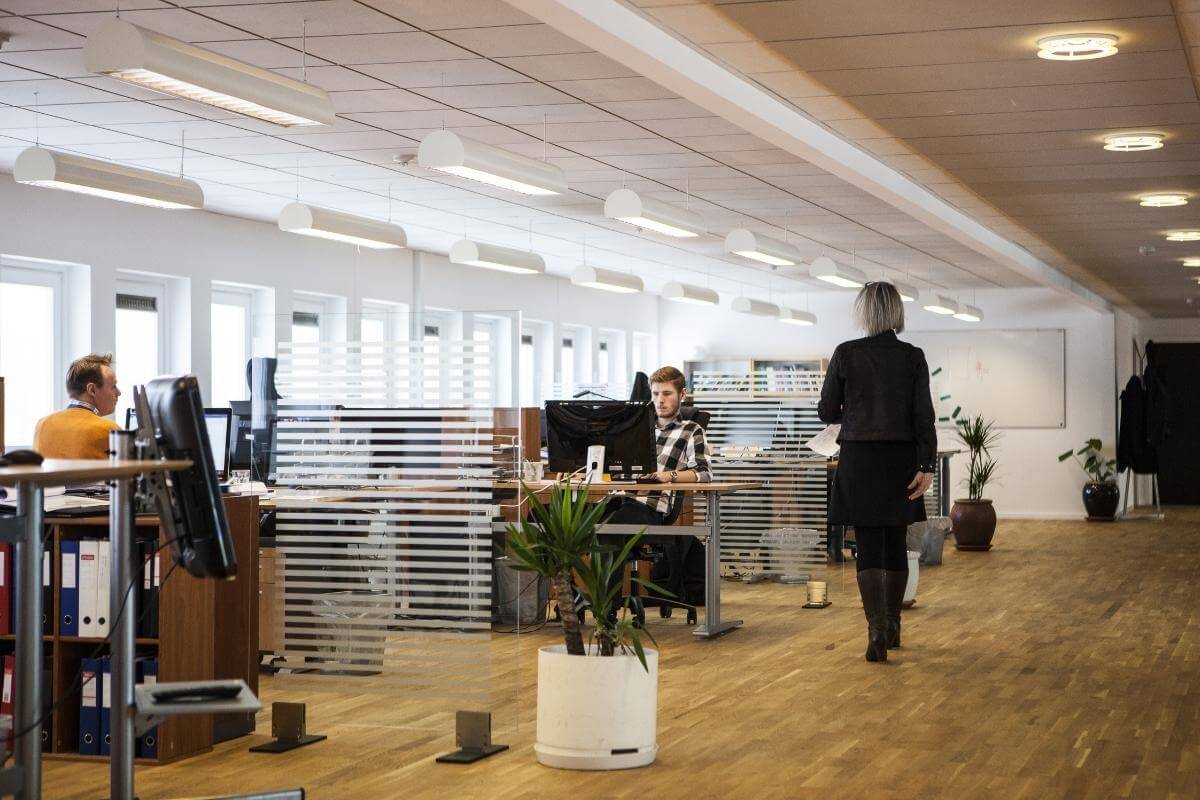 Customers used to give their good or bad comments through phone calls or in writing. Many consumers nowadays take advantage of social media and online feedback forms to voice their opinions on products or services they bought and used.
Good or positive feedback can improve an ecommerce company's reputation and performance. Criticisms, by contrast, can adversely affect its public image and sales if not resolved immediately.
Dealing with Good, Bad, and Ugly Feedback
Call centers can help an online business deal with customer feedback, be it positive or negative. Here are three ways they handle such feedback. 
A business typically waits for feedback after customers have used a product or service. It only reacts when receiving unfavorable comments. 
Conversely, call centers take a proactive approach to customer feedback. They ask for feedback by sending questions to customers before and during the order process. This approach gives the company a better perspective of a customer's viewpoint. 
Generating a large volume of customer data
Call centers generally instruct their agents to send online feedback forms after every customer call. They do this by transmitting the form through email or requesting the customer to click a link from the ecommerce web page. 
This procedure is one of the fastest ways to gather feedback as agents receive thousands of calls every day. The massive information collected can be analyzed to improve the company brand or product. 
Asking pertinent questions 
Not all customers answer a feedback survey. But call center representatives are skilled in establishing rapport and asking the right questions to encourage them to reply to a survey. 
Agents often ask customers open-ended questions, encouraging them to explain their points. Agents also keep questions short, easy to understand, and interesting. 
The Importance of Inbound Call Center Outsourcing for Ecommerce Businesses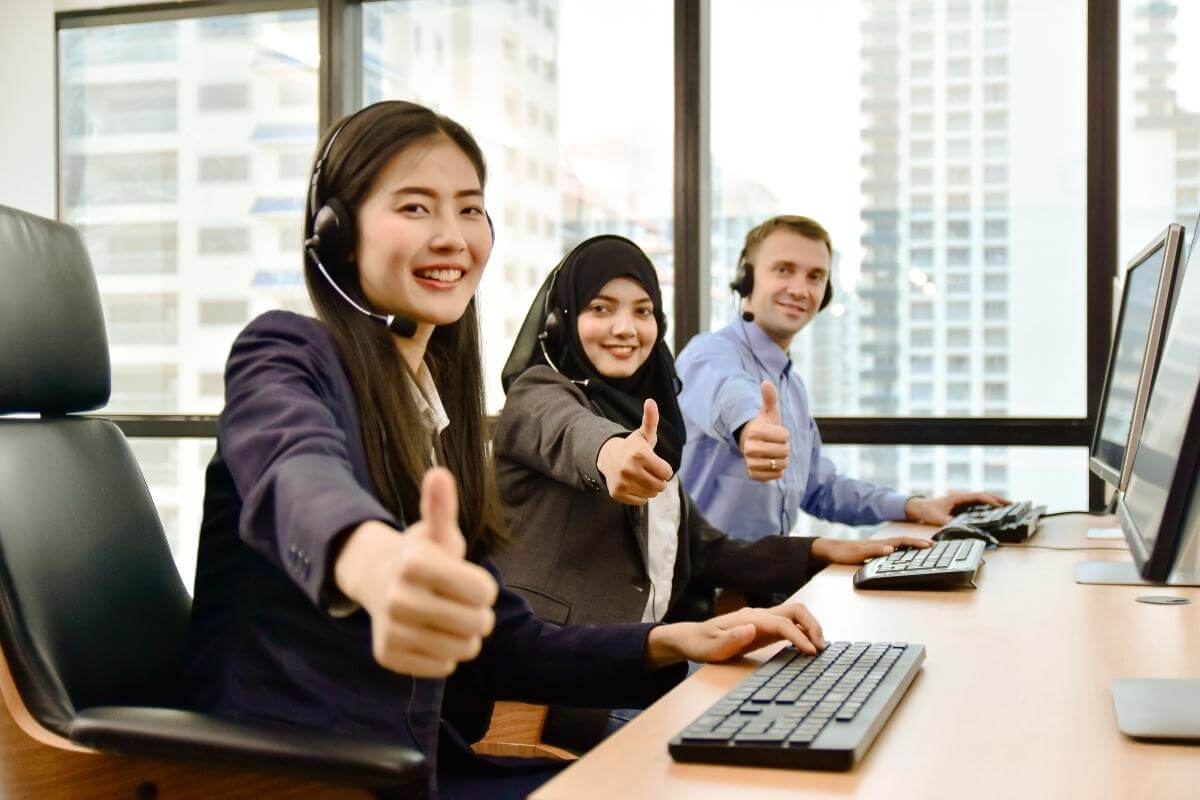 Inbound call center services consist of answering and handling incoming calls from current customers who have concerns or inquiries about a company's product or service. These include help desk services, dispatch services, and order processing. 
This type of call center service allows ecommerce companies to communicate straight to the customers. Speaking directly to them is more effective than via an automated system since it is an opportunity to build a relationship or emotional connection with customers. 
How Inbound Call Center Outsourcing Helps
When an ecommerce company outsources its inbound call center services, the speed of resolving customer issues improves. Call centers have dedicated teams that quickly comprehend the main cause of customer concerns or problems and provide answers fast. 
Call centers use the latest customer relationship management (CRM) to offer great CX. This sophisticated tool has many benefits, including the following: 
Helping a team collaborate and respond better to requests, complaints, and questions. 

Contributes significantly to customer service strategies as it streamlines operations for seamless customer interaction. 

Providing insights about customers to enable the customer service team to better understand their needs and set up a personalized service. 

Allowing a team to collaborate with the sales department to either cross-sell or upsell to existing customers. 
In addition, inbound call center outsourcing gives an ecommerce company access to an exceptional customer service team.
Call centers can form their own specialized team with members who have the skills, experience, patience, and empathy to provide first-rate customer satisfaction. Equipped with tools and systems to help manage their daily tasks, these members are well trained and motivated to take on their customer service responsibilities.  
The specialists are perceptive of subtle differences that come with engaging customers. They know how to deal with any type of customer, including unhappy ones, and always end the conversation in a way that satisfies the caller. 
How an Ecommerce Company Starts Call Center Outsourcing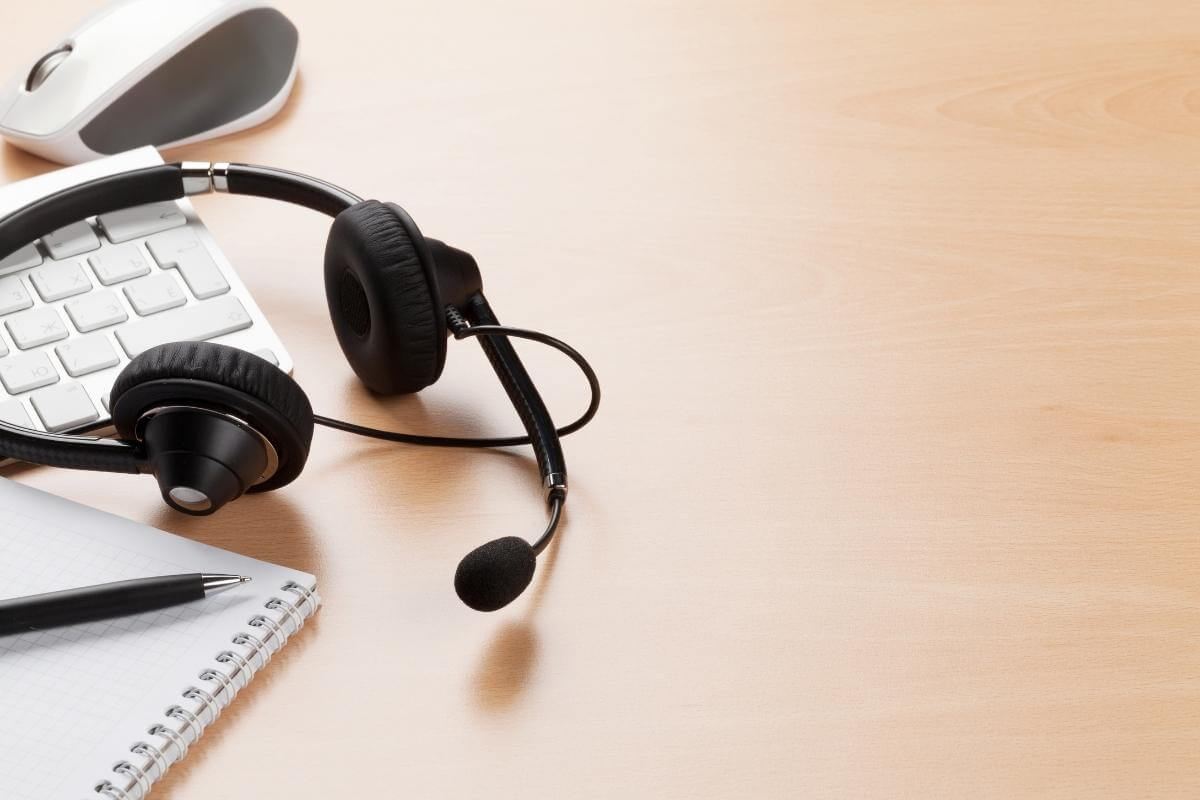 Here are the six steps that an online business should take when going into ecommerce call center outsourcing.
Step 1: Find out outsourcing requirements 
The ecommerce company should determine its needs first. Identify the reasons why it's time to outsource. Some of the reasons are growing call volume, increasing customer demand, and planning to put up additional offices, to name a few.   
Step 2: Search for potential vendors
Online research for call center companies or BPO using popular search engines is vital. Asking current contacts and partners for referrals is also recommended. 
Step 3: Look for relevant technologies
Make sure shortlisted candidates have appropriate technologies compatible with the organization's platform for seamless communication. They should have the latest tools (such as a cloud-based system) that can enhance customer experience services.  
Step 4: Go after the right skills
Hire a call center with agents and specialists possessing above-average interpersonal, communication, problem-solving, technical, and empathic skills. 
Step 5: Choose an ecommerce call center outsourcing partner
Send the details of the outsourcing requirements to the shortlisted providers. Arrange an online or in-person meeting for each of the candidates. Consider each offer and include a service level agreement that lists the services a call center will provide.  
Step 6: Foster partnership 
Assign a manager or similar officer to supervise the partnership. This is to make sure that the collaboration goes according to plan. Lines of communication should always be open between both parties.   
The Bottom Line
Ecommerce call center outsourcing is the way to go if online companies want to be steps ahead of the competition. Acquiring the services of call center firms is a generally accepted solution for customer service and technical support needs. 
The fact that the number of call center companies is growing around the world proves their effectiveness in helping businesses of all types. While some organizations may feel apprehensive about outsourcing, many others benefit from this business strategy.  
Potential risks from ecommerce call center outsourcing can be minimized by careful planning and thorough research.