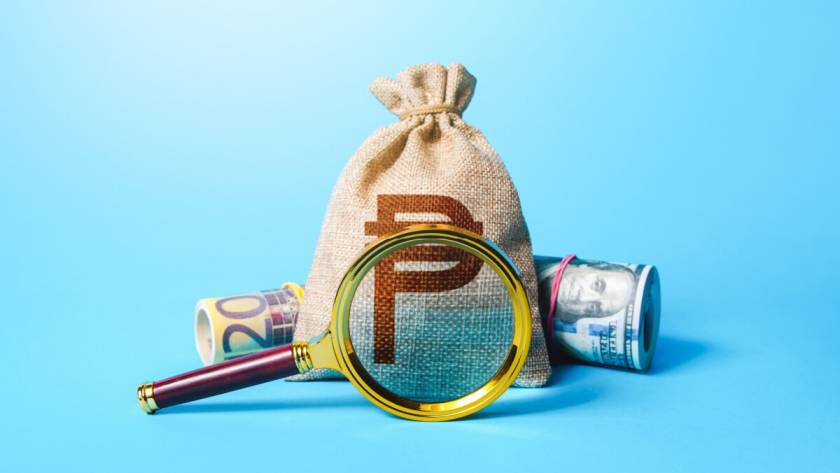 Written by Joyce Ann Danieles
Does your in-house team need help with your daily financial duties? If so, you might want to consider seeking help from the best accounting outsourcing companies in the Philippines.
While you can always add employees and invest in emerging technologies to escalate your finance-related processes, hiring a third party to handle this back-office function could be better. It grants you cost efficiency while helping you avoid delayed invoices, bills, payments, or financial reports. 
This guide helps you screen the best offshoring provider from the Philippines so you can experience such benefits. It also lists premier service providers and the best practices for outsourcing.
Introduction to Philippine Accounting Outsourcing
Accounting outsourcing is an offshore business process outsourcing (BPO) service that involves delegating your time-consuming financial processes to a service provider. Businesses adopt this approach to cut costs, increase productivity, and minimize financial errors. 
As such, data from ReportLinker shows that the global finance and accounting outsourcing market reached $43.1 billion in 2022. The research organization projects the industry to expand to $68.8 billion by 2030 at a 6% compound annual growth rate (CAGR).
Companies outsource their accounting functions to Philippine-based service providers to gain double or triple labor cost savings. The country is a developing Southeast Asian nation with a lower cost of living and income. Thus, providers offer their high-quality services at affordable prices.
Here are other benefits that drive companies to invest in Philippine accounting outsourcing:
Highly skilled certified public accountants (CPAs).

The country houses a strong talent pool of experienced Filipino CPAs. They continuously undergo training and knowledge sourcing to constantly improve their field expertise.
Adaptable professionals.

Filipino workers can adjust to different processes and time zones. They value upskilling and are eager to learn new concepts to progress their careers.
Effective English speakers.

The Philippines recognizes English as an official language. In addition to learning the language as part of a curriculum, Filipino CPAs are heavily exposed to the English language and trained to speak it fluently. Hence, they can converse with your in-house teams and clients naturally.
Robust accounting-focused technologies.

Accounting outsourcing companies in the Philippines use advanced tools to accurately and effectively fulfill your financial management tasks. These solutions include electronic invoicing, payroll, tax preparation, and data analytics platforms.
Proactive strategies.

Accounting BPO experts and providers execute a proactive approach to organizing your finances. Aside from simplifying your paperwork completion, they suggest improvements to help meet your business targets.
Types of Outsourced Financial Services
Filipino vendors offer different accounting support services depending on your needs and requirements. Here are the common finance-focused back-office outsourcing services:
Bookkeeping

refers to recording and organizing financial business transactions.

Accounts payable and receivable services

ensure on-time invoices and payments.

Payroll processing

involves calculating and distributing employee income.

Tax preparation support

includes tax drafting and filing based on compliance rules.

Financial planning and analysis (FP&A)

inform business improvement strategies.

Treasury management

helps achieve adequate liquidity and financial stability.

Auditing

assures the accuracy and integrity of financial data and processes.

Year-end accounting

is compiling all financial documents for a whole fiscal year.

Chief financial officer (CFO) services

prioritize efficient cash flow management.

Financial controller support

includes

preparing financial and compliance audits.
Accounting Outsourcing Companies in the Philippines
Looking for an accounting BPO provider in the Philippines requires comprehensive research and keen attention to detail to ensure investment returns. Many accounting firms in this country offer reliable, cost-efficient services. 
Such providers have gained several acknowledgments that prove their credibility and quality of work. They also employ sufficient professionals and use advanced solutions to help meet your daily accounting needs. Here are some of them. 
Unity Communications
Unity Communications is a top-notch, multinational BPO company with offices in Cavite and Taguig. The service provider's well-structured finance and accounting team includes CPAs in Canada and the United States.
These skilled specialists use advanced solutions to help streamline your general bookkeeping and accounting receivables processes. They also perform data entry and administrative support services to help boost your daily productivity.
Many businesses trust the provider for its high-quality services and affordable costs. Here are some of the accolades that prove Unity's credibility and exemplary performance in the BPO field:
Forbes Next 1,000 Honoree in 2021

Clutch Top 1,000 Global Companies for 2020-2021 

UpFirms Top BPO Companies

The Manifest Most Reviewed Accounting Companies in 2021

SuperbCompanies.com Top Payment Processing Companies in 2023

GoodFirms Top BPO Services Company

No. 79 in Inc. 5,000 Company Regionals Southwest in 2023
OPKO Finance
OPKO Finance offers accounting, advisory, and tax assistance services to small and medium-sized enterprises (SMEs). The Cebu-headquartered BPO firm's in-house team performs these accounting services to support your daily business operations:
Payroll processing

Tax declaration assistance

Auditing

Treasury, administrative, and transactional support

Accounting and advisory
D&V Philippines
Located in Ayala, Makati City, D&V Philippines supports accounting firms, shared service centers, and businesses of all sizes using its tailored finance and accounting solutions. The provider delivers the following services:
Bookkeeping and general accounting

Audit and insurance support

FP&A

Statutory compliance 

Payroll services

Management Accounting
D&V employs about 1,000 CPAs and auditors with previous audit experience from the Big 4 firms and multinational corporations. The firm uses various accounting software to automate tasks and provide scalable solutions. 
KG Consult Group
KG Consult Group supports the accounting and bookkeeping needs of micro, small, and medium enterprises (MSMEs), startups, multinational companies, and investors looking to work with a provider in the Philippines. The Makati-based firm's accounting BPO offerings include:
Full accounting, bookkeeping, and financial reporting

Accounts receivable collection

Accounting system development and deployment

Financial controller, CFO, and

data entry services

Accounting policy drafting

Tax, payroll, and compliance support services
Davao Accountants
Davao Accountants is one of the homegrown accounting outsourcing companies in the Philippines that delivers:
Digital accounting support

Payroll processing

E-commerce accounting and bookkeeping

Tax compliance support

Accounting training assistance

Business consulting
Expect to work with experienced CPAs, lawyers, and other business experts when contracting with this boutique professional services firm.
TrendStatic Corporation
TrendStatic helps SMEs, startups, and other companies achieve business goals by maximizing their information technology (IT) and accounting expertise. This Pasig-headquartered business solutions company provides various financial services, including:
Accounting

Payroll software and support

Finance administration

Business process review

Financial statement analysis

Tax compliance support
TOA Global
TOA Global aims to assist its clients in scaling their businesses more efficiently with its accounting services. The Mandaluyong-based BPO firm deploys 3,000 Filipino professionals to support over 1,000 accounting and bookkeeping companies globally. Its team comprises the following:
CPAs

Auditors

Accountants

Bookkeepers

Administrators

Payroll assistants

Mortgage broking assistants

Financial planning assistants
TOA launched the Ab2 Institute of Accounting to train its employees in compliance and technical and soft skills. The provider also ensures its CPAs and financial professionals hold bachelor's or master's degrees. 
Accubooks
Accubooks utilizes the skills and experiences of its senior-level certified accountants to deliver accounting BPO benefits. The Makati-located firm adopts a paperless work environment and adheres to strict confidentiality regulations when providing the following services:
Bank and accounts receivable and payable reconciliation

Payroll processing and bookkeeping

Financial reporting and analysis

Business management reporting

Round-the-clock financial support

Specialized accounting

Business continuity planning
Accenture
One of the biggest professional services companies, Accenture, offers a wide range of BPO support, from customer service to accounting. Among its financial-focused services are the following:
Order management and invoicing

Data recording and reporting

FP&A
Accenture Philippines has more than 72,000 employees supporting over 800 clients. Its Mandaluyong branch clinched the third spot in the Philippines Best Workplaces 2022. This recognition and other accolades prove many clients trust the firm's BPO services.
Tiu and Associates Group
Tiu and Associates Group specializes in accurate accounting reporting and business advisory services for private and family businesses. This accounting outsourcing company in the Philippines helps them restructure debt and provide accounting solutions. The management consulting and CPA firm's other offerings include:
Assurance and advisory

Corporate tax support

Company incorporation

Sole proprietorship

Audit and management consultancy
Innovature BPO
Innovature BPO's top priority is providing financial management services to help businesses in North America, Australia, and the Asia-Pacific expand further. Similar to other known accounting outsourcing companies in the Philippines, the Cebu-based service provider has secured several awards for bringing the following quality services to their clients:
General Accounting

Accounts payable and receivable support

Closing and reporting

FP&A

Bookkeeping

Payroll processing 

Treasury management and auditing

Tax services
MPM Consulting Services
MPM Consulting Services offers software-as-a-service (SaaS) and outsourcing solutions for micro and small enterprises (MSEs). The BPO provider lets you focus on your core functions by taking over your payroll and accounting tasks, such as:
Sales receipt and invoice digitization

Automated tax drafting and filing

Receivables and payables monitoring

Employee records management

Payroll, government deductions, and recurring earnings computation
Connext Global Solutions
Connext Global Solutions performs accounting and financial support services for clients worldwide. This accounting outsourcing company in the Philippines leverages custom finance and accounting outsourcing solutions and skilled teams to enable client growth and achieve a competitive advantage.
Its superior-quality services help the provider win a position on Clutch's Leaders Matrix. Top 15 Finance and Accounting BPO Companies
Wipro
With centers in Manila and Cebu, Wipro Philippines optimizes emerging technologies such as cognitive computing, hyper-automation, and the cloud to streamline these finance and accounting services:
FP&A

Revenue and cost forecasting

Budget planning and management

Statutory reporting

General Accounting 
You can also outsource tech solutions to multinational corporations that offer IT support services.
Tata Consultancy Services
Tata Consultancy Services (TCS) provides end-to-end finance and accounting support. The multinational consulting firm operates in 149 locations across 46 countries to deliver the following tasks using innovative business intelligence solutions:
Accounts payable and receivable 

FP&A 

Budgeting, financial reporting, and forecasting

Trust Accounting

Treasury and billing

General ledger support 

CFO risk management
Best Practices for Selecting the Best Provider
Now that you know which accounting outsourcing companies in the Philippines can accommodate your requirements, you need a concrete plan to ensure a cost-efficient BPO partnership. 
Whether you want to purchase a contact center as a service (CCaaS) or accounting support solutions, consider these best practices when picking your ideal service contractor. 
Clarify Outsourcing Goals
The first step to a successful BPO investment is specifying your objectives. It ensures your outsourcing goals match your overall business targets and budget allocations. Clear goals also help you find an accounting support provider that aligns with your work strategies and understands your vision. 
Defining specific BPO targets gives you various advantages during and after the contract's duration.
Listing measurable and time-bound objectives guides you in tracking your BPO partner's work performance. It gives you an overview of the current accomplishments and backlogs.

Enumerating relevant goals helps your in-house and third-party teams prioritize financial and accounting tasks. These targets inform you on which areas need more focus and improvements.

Outlining achievable targets helps you and your BPO provider develop a framework for continuously enhancing accounting processes.

Having smart goals lets you know when you should continue or stop working with a service provider. The checklist helps you identify potential issues with the partnership and what actions to take to resolve them.
Identify Key Qualifications
Once you clarify your BPO goals, create criteria for your ideal service provider. You might struggle to find the right provider with the large pool of accounting outsourcing companies in the Philippines. This is especially problematic if you do not set standards for your potential BPO partner. Consider these qualifications when looking for the right BPO partner.
Strong industry reputation and credibility

Cost-effective service pricing

Comprehensive industry experience and expertise

Certified and quality-assured service offerings

Highly trained and skilled employees

Robust and secured accounting technologies

Excellent cybersecurity and compliance strategies

Compatible culture and language

Positive referrals and client ratings

Transparent, scalable, and adaptable

Exemplary project turnaround time

Easily reachable
Seek Contractor Bids
Roll out a bid request campaign upon finalizing the list of your contractor's qualifications. Carefully draft your proposal call notice to clearly state your service needs and conditions. Remember to include your requirements for service scope, workforce size, necessary technology, budget, and timeline.  
After thorough planning and poster development, release the digital notice via your official webpage or social media accounts. Be sure to indicate a clear submission deadline.
Once you have collected several proposals from Filipino providers, start your screening and evaluation process. Perform market research, referral sourcing, and interviews to check a prospect's background and history. Then, select a contractor that suits your requirements and budget best.
Compute BPO Costs
Remember to plan your funding allocation when outsourcing financial and accounting processes. You must conduct a cost analysis before acquiring technical support outsourcing and other BPO services. Based on actual data, this approach helps you weigh the pros and cons of accounting outsourcing.
Perform a cost analysis as you draft service-level agreement (SLA) terms and conditions with your selected Philippine provider. This way, you gain tangible returns on your BPO investment in the long run. Calculate your accounting outsourcing expenses by executing these essential steps.
Specify which accounting function you want to delegate to a provider.

Sum up the costs you expected to spend if you kept the work in-house.

Add the money you expect to spend on outsourcing based on a provider's offer.

Subtract accounting outsourcing expenses from in-house costs. 

Proceed to contract finalization after seeing potential cost savings.
Wrap up SLA Terms and Conditions
Finalize terms and conditions before signing an official SLA. This action is crucial to ensuring both parties are on the same page; you and your BPO partner must understand the collaborative goals and requirements. Follow these tips when wrapping up your contract.
Set an in-person or virtual meeting with the Philippine service vendor.

Tackle work statements, payment details, policies, and collaboration strategies.

Settle the number of BPO contractors that will work with your in-house team.

Confirm the accounting software tools to be used to process your financial tasks.

Exchange insights into potential issues and conflicts of interest.

Match each other's work strategies, security measures, and resource allocations.

Agree on data sharing and privacy protection rules.

Discuss and develop critical metrics for work performance monitoring and assessments.

Appoint contact persons and BPO project managers.

Establish centralized communication and cooperation platforms.

Schedule project due dates, meetings, and training sessions.

Provide training materials and company handbooks for third-party team orientation.

Talk about possible incentives to encourage workers to maintain high work quality.

Conclude the deal with proper signatories, signing date, and company seals.

Ensure each party has official and duplicate copies of the SLA.
The Bottom Line
Outsourcing your financial processes to an accounting outsourcing company in the Philippines demands careful research, planning, and evaluation. However, beginning your hunt from scratch might be tedious and time-consuming.
Treat this guide as a starting point. It lists and describes the top Philippine BPO providers you can tap to boost your accounting operations. Most importantly, it leads you to the right service provider with the abovementioned best practices.  
If you need a reliable BPO partner for simple accounting tasks such as accounts payable and receivable processes, contact Unity Communications today. The award-winning Philippine service provider also offers voice and non-voice assistance for your customer-facing financial functions.