Written by Dion Jay Tality
The Philippines is one of the world's leading outsourcing destinations. Outsourcing business processes to this country is best for companies looking to reduce costs and scale operations. But finding the right third-party service provider is a formidable task.
This is where offshoring consultants come in. These outsourcing experts help you navigate the local business landscape. Most importantly, they can help you find the right offshoring provider in the Philippines that best meets your needs.
But how do you contract the services of an offshoring consultant in the Philippines? Keep reading to find out.
What To Know About Offshoring Consultants in the Philippines

With the advent of globalization, business process outsourcing (BPO) has become an increasingly popular strategy for scaling businesses. Specifically, offshoring has become a viable solution for reducing operating costs and improving business processes.
The Philippines is among the world's top outsourcing hubs. Outsource Accelerator even considers the Philippines the BPO capital of the world. The country's positioning in the market speaks volumes about its excellent BPO reputation, and its information technology and business process management (IT-BPM) industries comprise 13% of the global market share.
According to the IT and Business Process Association of the Philippines (IBPAP), the Philippine IT-BPM sector offers the following key advantages:
Robust and diverse talent

Cost competitiveness

Expanding infrastructure 

Strong government and academe linkages

Voice and non-voice capabilities
Finding the right BPO partner is challenging, especially if you are outsourcing to countries with multiple service providers and stringent regulations. Working with an offshoring consultant in the Philippines can significantly help.
But what is an offshoring consultant in the first place? Find out in the next section.
Offshoring Consultant in the Philippines
An offshoring consultant offers professional advice and assistance to companies looking to work with an offshore provider. Offshore outsourcing, or simply offshoring, is the practice of delegating business processes to a third-party service provider in a far-off country such as the Philippines.
Offshoring consultants provide expertise and guidance to help companies maximize the benefits and minimize the risks of offshoring. They can help you in the following areas:
Choosing a suitable offshore location

Identifying potential service providers

Assessing legal and regulatory requirements

Managing cultural differences
A consultant's role is to provide objective analysis and recommendations to help you make informed offshoring decisions.
Outsource Accelerator is a perfect example of an offshoring consultant in the Philippines. This consulting firm is the world's leading aggregator marketplace for outsourcing. With a directory of about 2,500 outsourcing companies, it easily connects businesses with BPO service providers in the Philippines.
Why Hire an Offshoring Consultant in the Philippines
Working with an offshoring consultant expedites your entire outsourcing journey. Whether you plan to outsource tech solutions  or customer service, here are a few reasons you should hire a consultant:
Tap into industry experts.

Offshoring consultants in the Philippines have years of experience working with BPO service providers. They can use their expertise to provide insights you might not have known otherwise.
Save time and money.

Sifting through hundreds of prospective service providers in the Philippines is time-consuming and costly. An offshoring consultant helps you narrow your options and select the best fit for your business, saving time and cutting costs.
Focus on your core operations.

Outsourcing is a complex process that can distract you from your core functions. Hiring an offshoring consultant lets you focus on your core business while the consultant handles outsourcing on your behalf.
Hire the right offshore provider.

An offshoring consultant lists prospective service providers and guides you in choosing the right one. They help you pick a Philippine BPO company that best suits your niche, needs, and budget.
Mitigate outsourcing risks.

Outsourcing has potential risks such as language barriers, cultural differences, and privacy and security issues. An offshoring consultant foresees possible challenges and develops effective strategies to mitigate them.
How To Use an Offshoring Consultant in the Philippines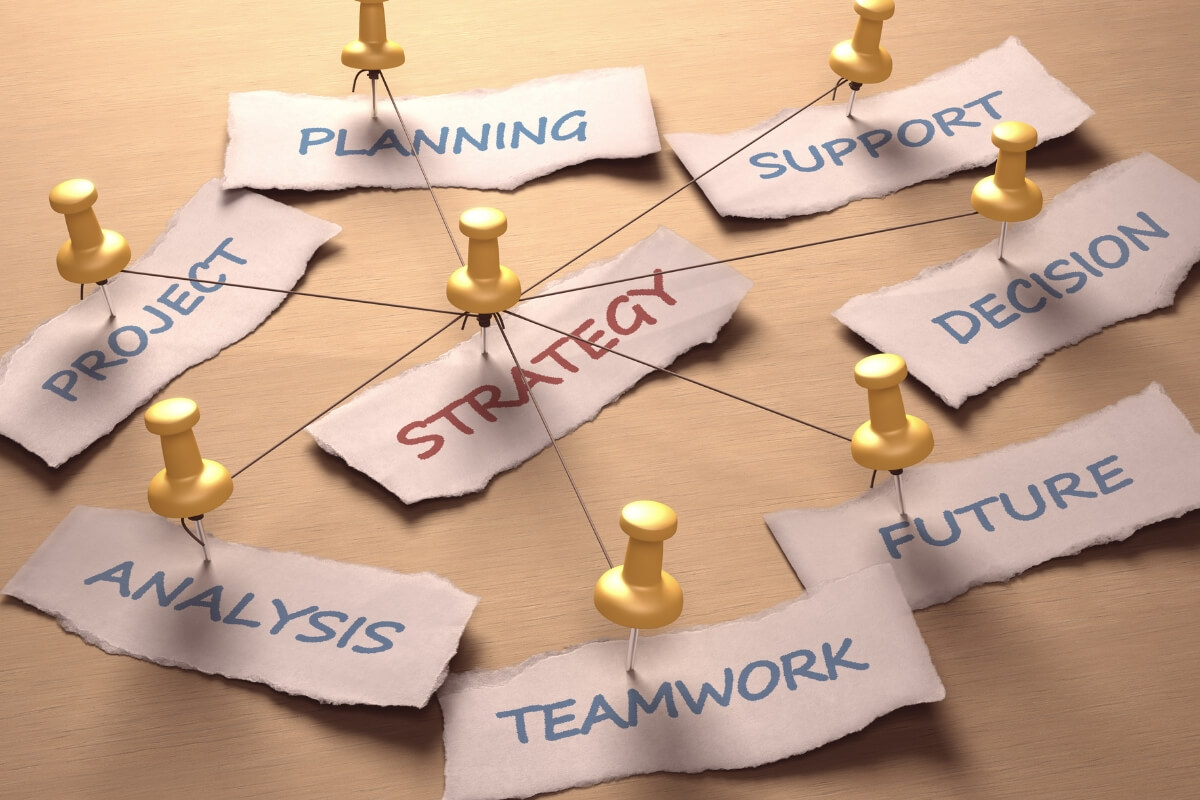 Front- or back-office outsourcing in the Philippines proves beneficial in many ways. Partnering with the best service provider is vital to achieving outsourcing success.
Before selecting an offshore provider, consider working with a consultant first. Offshoring consultants ensure the success of your outsourcing pursuit.
Here are a few crucial steps to take when hiring a Philippine offshoring consultant to maximize the benefits of consulting services.  
1. Identify Your Business Goals and Needs
This first step sets the foundation for your entire outsourcing process. Before you can start outsourcing, you must first examine your business operations. A thorough examination of your business lets you determine whether you need to outsource in the first place.
Set your business goals.

Specify what you aim to achieve for your company. Do you want to boost sales, generate leads, or improve customer engagement?
Identify business problems.

You might lack the staffing, technology, and resources to perform your day-to-day tasks. Multiple customer complaints and low sales revenue indicate that your business has room for improvement.
Determine your business needs.

You might need to leverage

contact center as a service

(CCaaS) software to improve your customer service. Or you might need expert salespeople to sell your products or services.
Decide business processes to outsource.

Depending on your findings, you can outsource your customer service, sales, or technical support.
Once you identify your business needs and goals, you can get started with outsourcing. But if you are unsure how to proceed, consider hiring an offshoring consultant. 
2. Search for Potential Offshoring Consultants
You have three options when searching for offshoring consultants in the Philippines. They are as follows:
Online business websites.

You can use Google to look for offshoring consultants in the country. The search engine results pages (SERPs) list potential consulting firms. Other online resources you can check are online directories and social media channels such as LinkedIn.
Referrals or recommendations.

Connect with other businesses and professionals in your industry to get referrals for reputable consulting firms or worthy recommendations. They might have already worked with offshoring consultants for their outsourcing pursuit.
Outsourcing industry events.

If you plan to outsource to the country, consider attending industry events. Offshoring consultants are likely to present during these events. They can give you first-hand information and insights into the Philippine outsourcing market and some potential offshore providers.
You can easily create a list of prospective offshoring consultants with all these options. 
3. Screen and Select the Best Offshoring Consultant
Now, it is time to screen all the offshoring consultants on your list. To select the right consulting firm, follow the steps below:
Check websites.

You should perform this step while creating a list of prospects. Visit your prospects' websites to see whether their services match your needs. That alone can help you narrow down your options.

Consider key factors.

Thoroughly screen the prospective service providers on your list. Set critical criteria such as business reputation, experience and expertise, network connections, consulting costs, and familiarity with Philippine outsourcing. These factors help you decide which consulting firm is good for your business.

Conduct interviews.

After trimming down your choices, schedule a consultation with each prospect. Prepare relevant questions, asking everything from services offered to case studies conducted. This step helps you assess which consulting firm can provide the best value. 

Hire the best fit.

At this point, ask for proposals from a select few prospects. Check what they have to offer and see which one can help you save on costs and optimize your outsourcing endeavors. Then, you can finally pick the right offshoring consultant for your business.
Whether you employ customer service or technical support outsourcing, the right offshore consulting firm makes a difference in your outsourcing pursuit.
4. Lay Down Your Outsourcing Requirements
After selecting an offshoring consultant in the Philippines, it is time to collaborate. Make sure to set your outsourcing requirements before kicking off your outsourcing project. Here are some factors to consider:
Business processes to outsource.

Specify the business tasks and functions you plan to outsource to the Philippines.
Operational objectives for outsourcing.

Define SMART—specific, measurable, achievable, relevant, and time-bound—goals for outsourcing.
Key performance indicators (KPIs).

Set metrics to ensure service efficiency, quality, compliance, and customer satisfaction.
Workforce headcount and skills.

Determine how many BPO agents you need and what skills and attributes you require.
Facility, technology, and resources.

Indicate that you prefer a service provider with a state-of-the-art facility, up-to-date technology, and sufficient resources.
Other key requirements.

State your outsourcing budget, preferred Philippine BPO location, and other specific requirements.
Present your outsourcing requirements to your hired offshoring consultant. Discuss each item and ensure it is clear with your consultant. They can now start researching Philippine outsourcing and finding service providers for their business.
5. Work With Your Consultant in Selecting a BPO Company
At this point, you and your offshoring consultant work together to pick the best BPO company for your business. Whether you outsource customer service, sales, or data entry services, you need expert recommendations to make informed decisions.
If your consulting firm gets back to you after your presentation of outsourcing requirements, they will most likely provide you with the following:
A list of potential BPO service providers (including their offered services and pricing structure)

Some prospective BPO locations (whether in metropolitan areas or provinces)

Insights into the Philippine outsourcing industry (BPO market growth)

Laws and regulations governing the Philippine outsourcing industry (such as the

Special Economic Zone Act

)

Business requirements you need to comply with before outsourcing

Business tips to help you make the most of offshoring to the Philippines
Finally, with the help of an offshoring consultant, you can choose your partner for business process outsourcing in the Philippines.
The Bottom Line
Outsourcing your business processes to the Philippines is a strategic move. However, finding the right service provider can make a difference in your business' growth and success. 
Working with offshoring consultants in the Philippines helps you make informed outsourcing decisions. They assist you in navigating the complexities of the local business landscape.
Following the steps above, you can hire a reliable Philippine BPO company and reap the wonderful benefits of offshoring.