Investing in a phone system as opposed to a slew of single-line phones may improve workplace communication and efficiency. However, they may be perplexing, particularly at first, since the procedure, as well as the phone itself, is often very different from what you are used to. 
Although each phone system is unique owing to the provider, phone type and features, and system size, basic "core workings" have common characteristics and may provide a helpful starting point for better understanding an office phone system you are contemplating or are already using. 
Before you can understand how a company phone system works, you must first identify what kind it is.
The two fundamental kinds – multi-line and private branch exchange – are similar but vary in complexity. 
Multiple individuals may talk on the phone at the same time using a multi-line phone system. Internal or external lines may be used. External lines of communication enable you to interact with individuals outside of the company, such as clients, while internal lines of communication allow you to communicate with your workers and colleagues.
Multi-line phone systems vary from conventional phone systems in that they allow many parties to be on the phone at the same time, while standard phones are only intended to transmit audio data between two people at the same time.
This article will help you in choosing the most appropriate multi-line phone system for your business.
Why Should You Consider a Multi-line Phone System?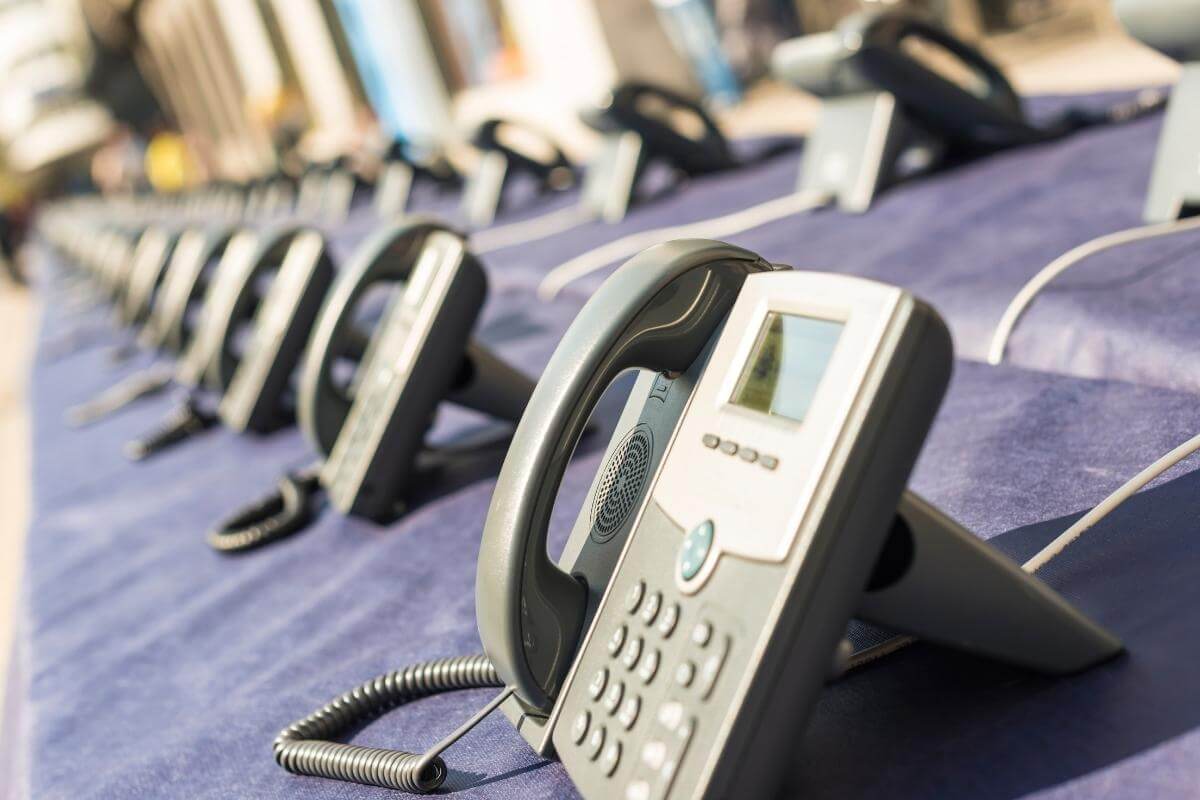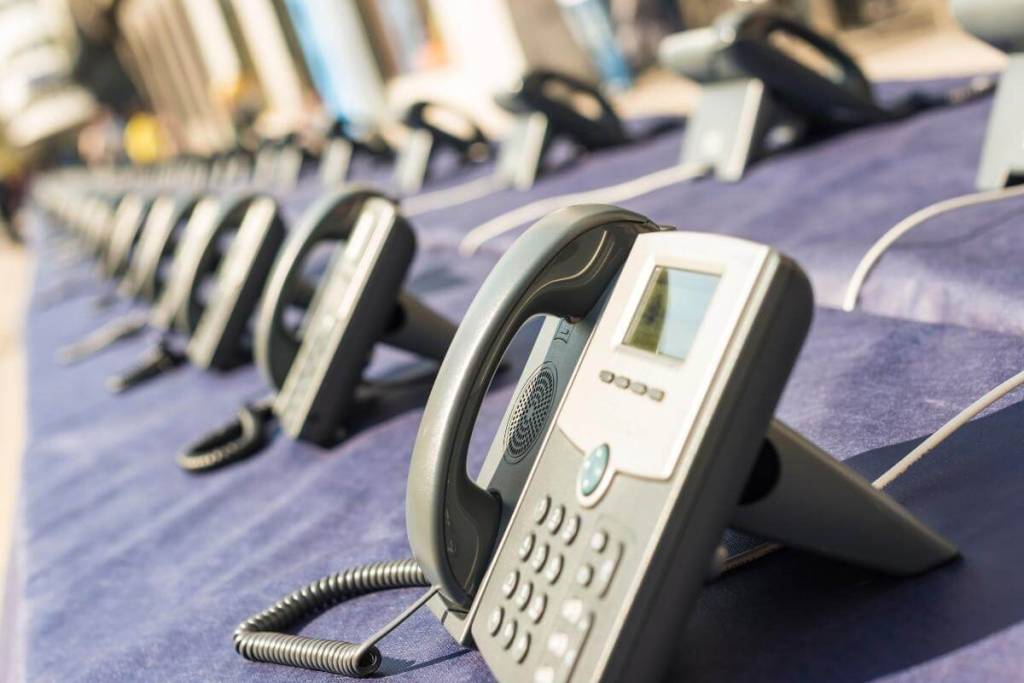 If you work for a large company, the answer to this question may seem self-explanatory. If you have more than two individuals who need access to phone service at the same time, a multi-line phone system is a must-have for your business. 
Sales representatives, customer support representatives, and account managers often need a private line to provide to consumers. However, even if you have a tiny company and just you and your receptionist needs to use the phone at the same time, you will need several dedicated lines to accommodate your needs.
Providing a multi-line phone system to a company no longer requires the purchase of a costly private branch exchange (PBX) and plain old telephone service (POTS), which have been the conventional methods of doing so in the past. 
VoIP
Voice over internet protocol (VoIP) is a low-cost alternative to traditional phone service that is just as effective. VoIP utilizes the cloud to offer phone services. For communications purposes, VoIP can offer all of the functionality and excellent quality that you would expect from a traditional PBX at a fraction of the expense.
In the olden days, a business phone system consisted of a multi-line telephone system with a switch that could be controlled by pressing line buttons. Before the introduction of telephones with large-scale integrated circuits, these systems were made up of several relays connected.
Eventually, telephone technology progressed to the point where electronic shared-control systems were used. These were less expensive and helped to eliminate a huge number of cables and wires. 
They featured PBX capabilities such as answering machine functions, automated dialing, remote supervision, caller ID, speed dial, and other features, in addition to the standard functionality.
Hybrid key phones were more common during the twentieth century. Modern systems are usually digital, and they may allow dialing extensions as well as external connections. Some systems have started to integrate Voice over Internet Protocol (VoIP) technology, which brings us up to date with today's business telephone technology.
What Are the Differences Between Multi-line Phone Systems on the Market?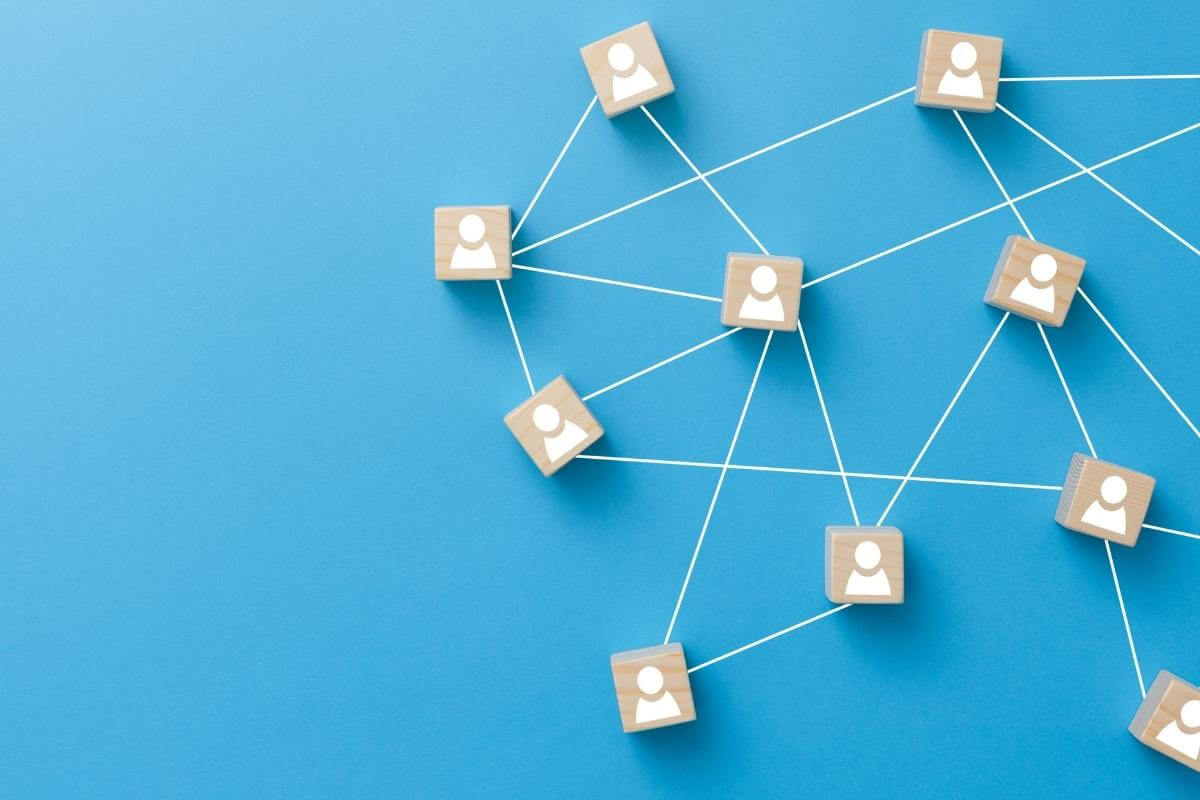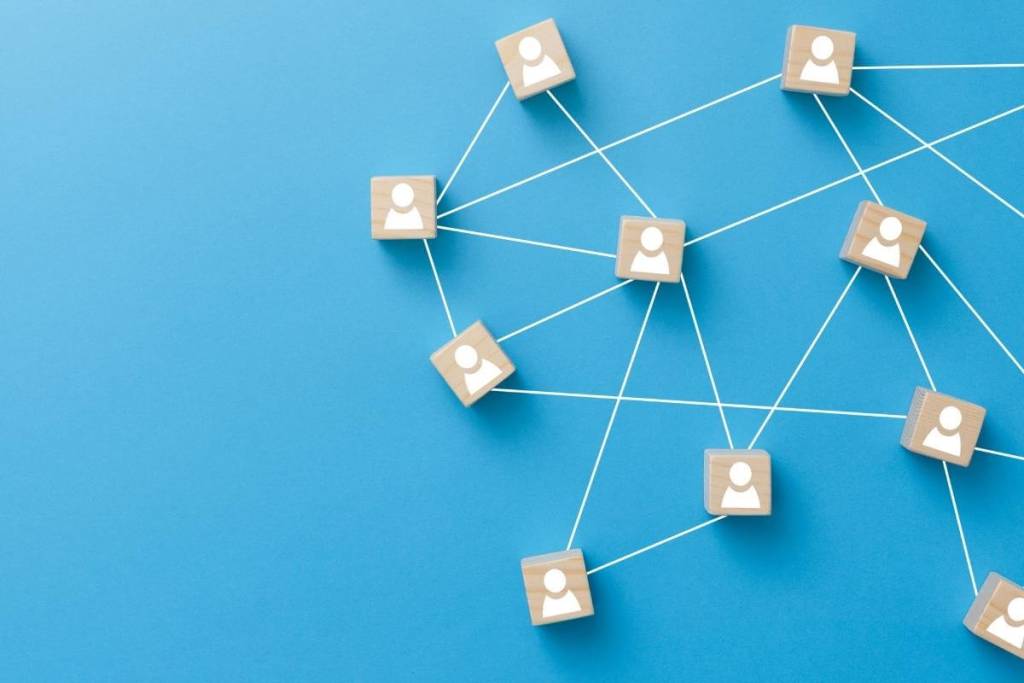 It is inefficient to have your consumers or stakeholders battling over a single phone line, whether they are your customers or your stakeholders. Multi-line phone systems, fortunately, are available to help.
Multi-line phone systems are now available in two configurations: keyphone and PBX. However, how can you determine which one to choose to use?
A key phone is a phone that is used regularly. This phone doesn't have any especially unique features — it just has the capability of receiving calls from several phone lines. 
The above scenario is acceptable if you run a small company with a low call volume, but the scenario is less than ideal for expanding businesses that want to focus more on the customer experience and improve their bottom line.
Landline phone system plans typically cost $42.00 per phone line per month, with each additional phone line costing $25.00 per month per line. These plans often provide just unlimited local calling and do not include international calling.
Landline phone system plans typically cost $42.00 per phone line per month, with each additional phone line costing $25.00 per month per line.
If you operate a small business with a limited number of full-time employees, you may be obliged to buy a phone system with five or more lines. Consider the following scenario: you own and operate a telemarketing business with three or more workers. You may need a phone system with at least five lines to meet your requirements.
Does Your Office Need a Multi-phone System?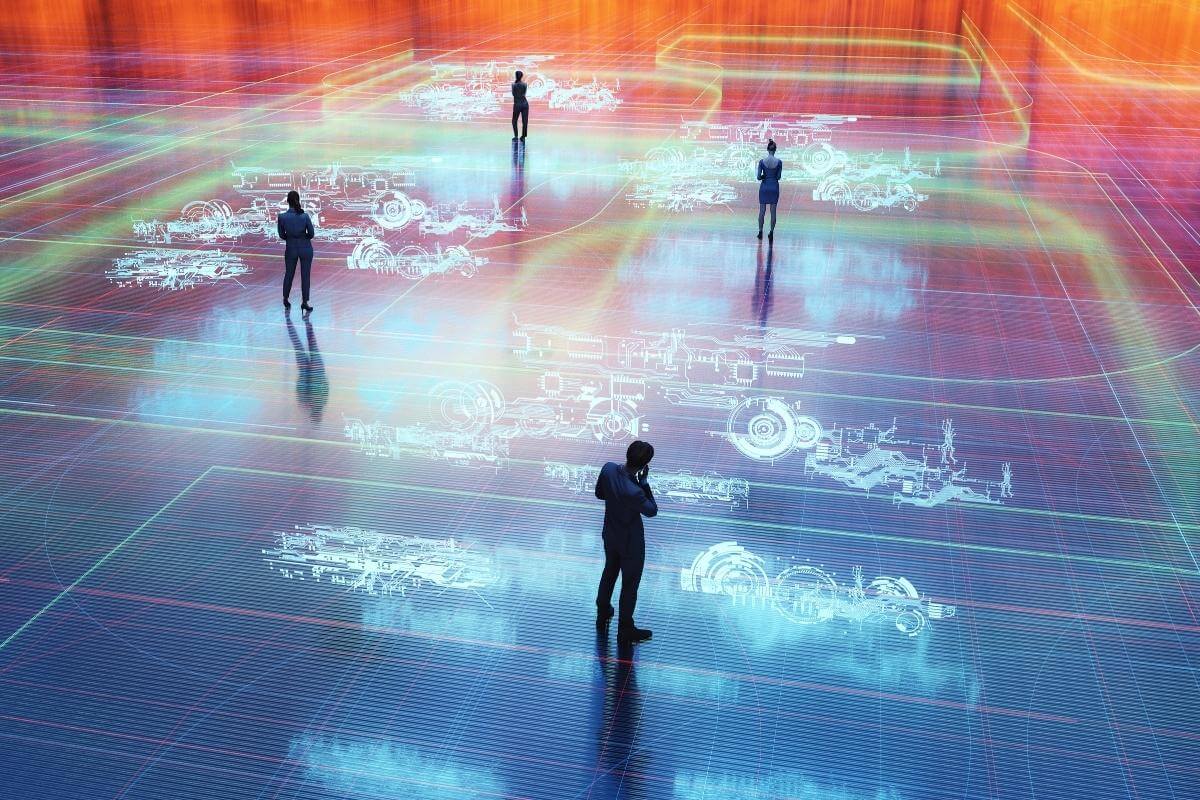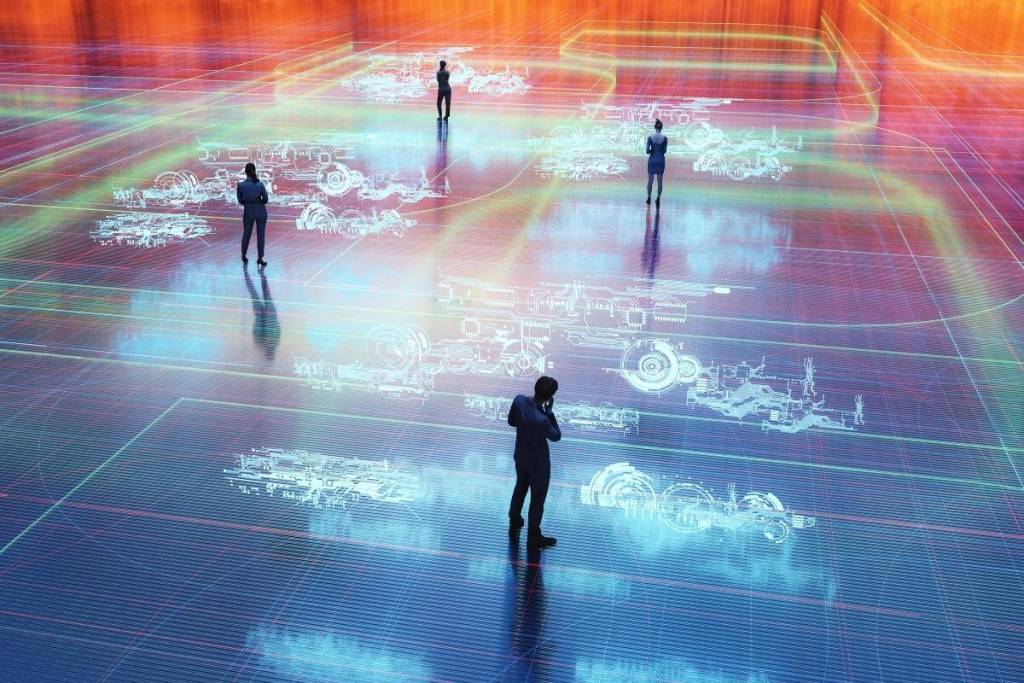 Employees may use multi-line phone systems to place callers on hold or send them to voicemail as necessary. Multi-line phone systems also offer the possibility of allowing several individuals from the company's base to be on the same call at the same time.
A more sophisticated multi-line phone system enables a company's workers to make and receive calls at the same time. Multi-line phone systems are an excellent small company phone system since they are both cost-effective and dependable.
Multi-line phones work differently from single-line phones, enabling a maximum of 8 to 10 lines to be used simultaneously with a single phone. Each line will have a phone number that may be answered from anywhere in the office. 
The PBX system, on the other hand, routes calls to the proper place using an automated directory. Instead of a human operator answering the phone, it utilizes menu choices to route callers.
Multi-line phone systems are intended to enhance workplace communication and productivity by enabling customers and coworkers to interact comfortably within the confines of an office setting. 
Multiple lines are routed via the same unit in this arrangement, allowing each operator to answer the phone or route calls to voicemail. This helps to reduce interruptions and extra costs.
Multi-line phone systems are ideal for both corporate and residential phone requirements. You may have many people on the phone at the same time if you select a two-, four-, eight-, or ten-line business phone system (with independent telephone units).
What Is the Purpose of a Multi-Line Phone System?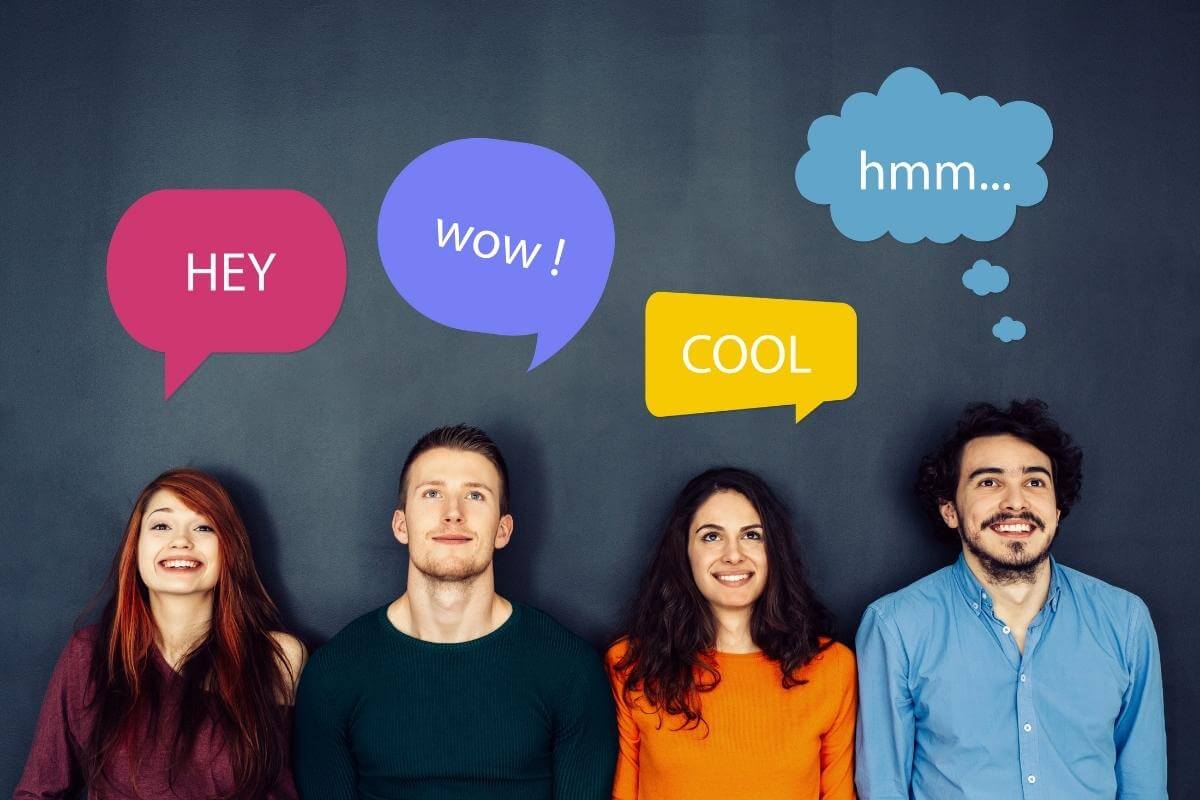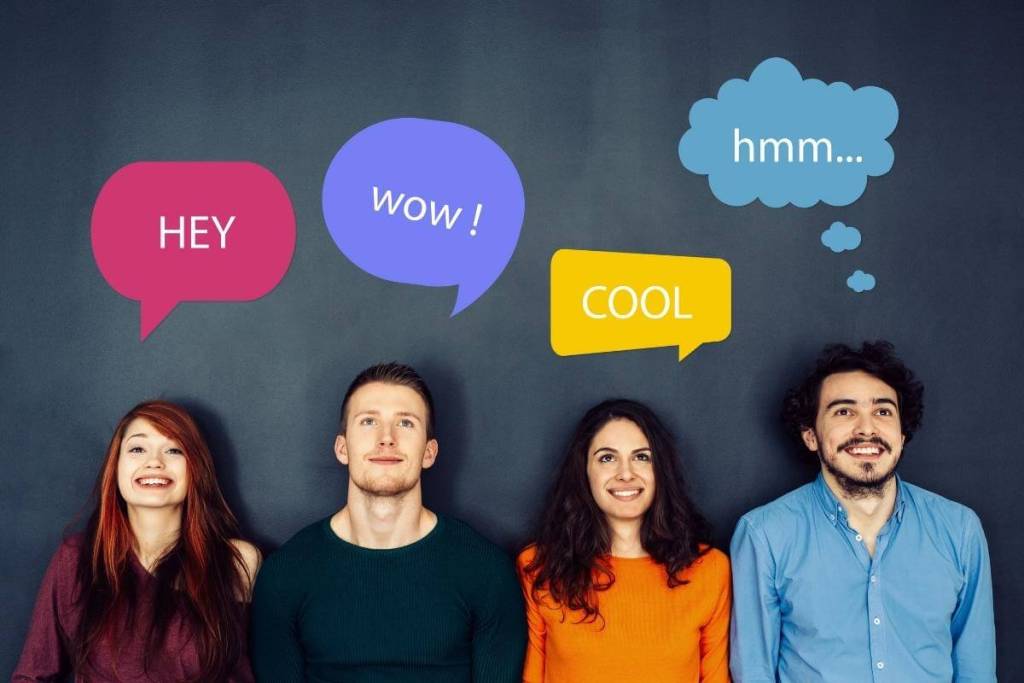 While anybody may use them, it is best to have a multi-line phone system for the following situations:
If your company needs two or more workers to have continuous access to a phone to interact internally or with customers.
You run a customer-centric company or get a large volume of customer calls at a given time.
If you work from home and want distinct phone numbers for business and personal usage, a multi-line phone system is an excellent choice.
The most significant benefit of multi-line phone systems is that they enable you to effortlessly manage both local and toll-free lines while keeping in contact with your clients.
If your business needs a multi-line phone system, below is a list of simple and advanced multi-line phone systems:
Basic features:
Caller ID – The caller's name and phone number are shown on the handset's display unit as a result.
Voicemail – To allow for simple message leaving in the event of a missed call.
Speaker –An essential component that enables you to utilize your business phone system hands-free.
Call Waiting – A useful feature that establishes a queue for incoming calls while you are on another line.
Call Transferring – In your business phone system, this function allows an extension to transfer calls to internal lines.
3 Digit Editable Extension — Another useful feature is the ability to add an extension to your company phone number. If the customer already has the extension, a direct connection may save him or her time.
Advanced features:
Wireless Adaptors — One of the greatest things to have in multi-line office phones is wireless adaptors, which remove the need for cables connected to each phone.
Auto Attendant – A useful tool to have in your company phone system, an auto-attendant welcomes callers and leads them to the appropriate person or information.
Dedicated customer support – Having this capability in an office telephone system eliminates the need for a dedicated customer service department that customers cannot reach 24 hours a day, seven days a week with easily accessible customer agents to assist resolve any kind of phone problem promptly.
Texting – Another must-have advanced feature in phone systems that allows you to utilize your current landline number to send text messages to your clients' mobile devices. This functionality may also be used to plan and confirm appointments, as well as offer text-only discounts and promotions.
Conferencing – This is a technology that enables you to communicate with customers and employees even when they are not physically present at work.
Installation – When purchasing a multi-line telephone system, it is usually preferable to have one that includes installation for fewer difficulties. Many telephones do not involve installation, and it is usually best to be aware of this before selecting the best phone system.
How Many Phone Lines Does Your Company Require?
There are a few things to consider when it comes to multi-line phone systems and small companies determining how many phone lines your organization needs. Among them are the following:
2-line phones
While not suitable for larger companies, 2-line phone systems may be excellent for small businesses of various types. For example, if you operate a home-based company or a small firm with just a few workers, a 2-line phone system may be ideal for you. 
4-line phones
However, if your small business is bigger than that of a solopreneur, you may need a 4-line phone. In other words, if you supervise a couple of full-time/part-time employees, each of whom need access to a phone line at some point, a 2-line phone may be necessary.
For example, if you own an insurance company with a few workers, you may need to buy a 4-line phone.
5+ line phones
Finally, if you have a small number of full-time workers, you may need a 5+ line phone. For example, if you operate a telemarketing business with three or more workers, you may need a phone system with at least five lines.
Multiple Phone Lines Makes an Office Environment Happier
An emotional appeal to the convenience of multi-phone lines with an example of how an office can be used by multiple departments, teams, or types of workers. Instances include the ability of the boss, front desk employees, and the finance team to spend less time on the technical side of operations and more time completing daily to-do lists more quickly.
Managing workers is not an easy job, and no one would disagree with that. It requires strategic vision, hard effort, difficult choices, the capacity to inspire others to achieve challenging goals, and a variety of other skills.
Effective executives in the contact center sector must be well-versed in all aspects of their company's operations, set a good example, and operate within tight financial constraints. It may be a little overwhelming from time to time.
Maintaining the effectiveness of your department's members is an important aspect of your work, but it's important not to overlook the administrative duties that make it all possible.
According to the most recent statistics, 70 percent of workers globally will work remotely by 2025. Aside from financial savings, mobile employees save a lot of time when using a VoIP system, and remote workers are often happy.
How Much Do Multi-phone Systems Cost?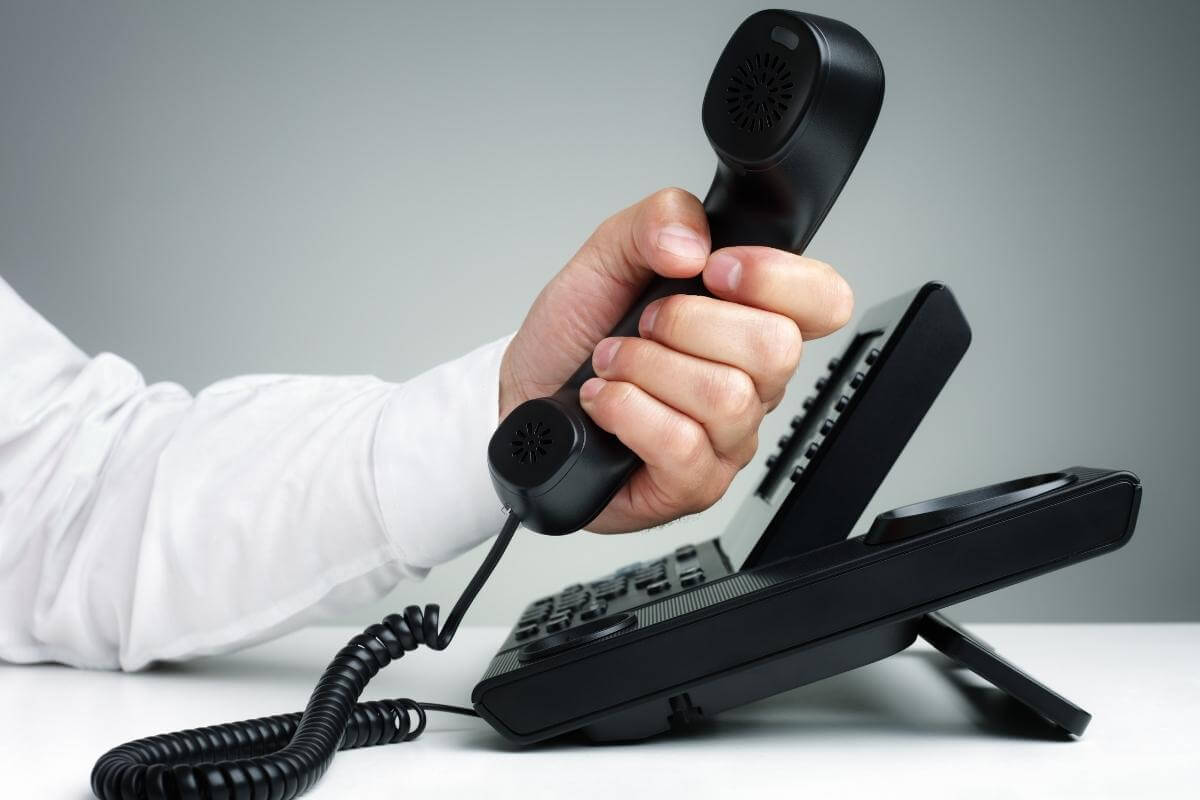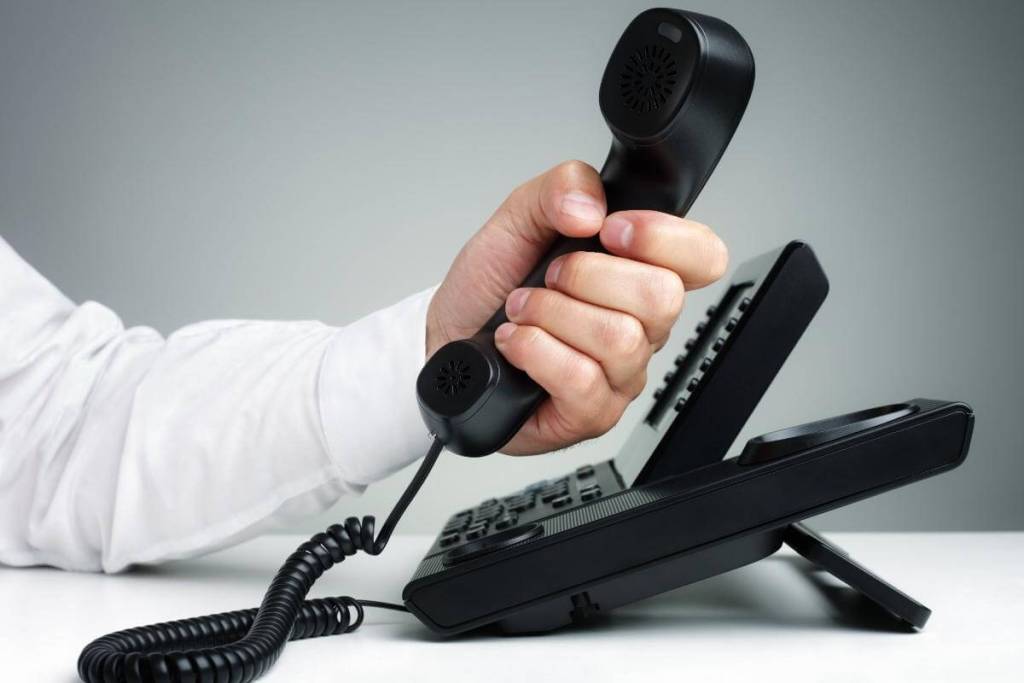 In comparison to the other two major system kinds, key system units (KSU) are the smaller and more inexpensive choice to consider. SKU phone systems often cost between $20 to $30 on average. 
According to what you may already know, key business phone systems are best suited for small company applications since most of them can only handle up to 40 people on one line. A system of this kind would probably have a core unit, which is referred to as the main system unit.
When you purchase the SKU, you can enhance the system's capabilities beyond those of a standard phone system. The cost of system extensions varies between $300 and $1,000 for each extension, depending on the number of features you get and the number of people that may be handled by the system in question.
Costs of Network Services
To make the phone system work correctly, you must link it to the internet. The pricing of this service varies based on your ISP. The monthly cost for extremely basic telephone service, often known as POTS lines, is about $40 per line.
A PRI costs about $450 per month (with up to 23 lines). You may also use DSL, one of the most basic network services. DSL will cost about $85 per month. A fiber-optic connection might be advantageous for your business, but it will be more costly.
Cable internet service costs about $100 per month. The pricing of your service is also influenced by your company's size. For example, a moderately used mid-sized business phone system costs about $600 per month.
Phone System Wiring
Remember that a multi-line phone system must be linked to other phones and computers. Cables connect these peripherals to the core units. As a result, you'll also need to buy the required wiring and cables.
A pair of Cat5e cables costs about $190. Patch panels, cable management, and perhaps a data rack or wall mounts are required. Although estimates from various wire experts may vary, you should budget about $500 for phone wiring.
If you're replacing an existing system, the wiring may be reusable. Because fewer labor hours and materials are needed, the installation will be less expensive.
Control Unit's Cost
In most businesses' multi-line phone systems, the control unit is either a cabinet or a server. This is mostly influenced by the kind of phone system you want to establish. The cost of the control unit will be decided by its size. In this scenario, you will have the option of choosing between server-based phone systems and phones that do not need a server.
Count of Phone Stations
Again, there is a price range, with a digital phone system costing an average of $200 per station. An additional $750 will be required if you need a reception phone with a call director (with buttons for each extension). A basic conference room costs $650 if you need a conference phone.
Costs of Installation
The majority of multi-line phone systems have a complicated architecture and should be set up by a qualified expert. 
As a result, you must also consider installation expenses. The labor expenses for installation will be determined mostly by the project's complexity and the number of phones to be connected. In most instances, a 5-phone system costs about $1,200, while a 50-phone system costs around $3,000.
Unless you need to buy entirely new equipment for many workers, business phone costs are usually minimal. Many multi-line systems are migrating to internet-based models, which store all data in the cloud and transmit call information over the internet, lowering costs compared to conventional physical phone lines.
How To Set up a Multi-line Phone System?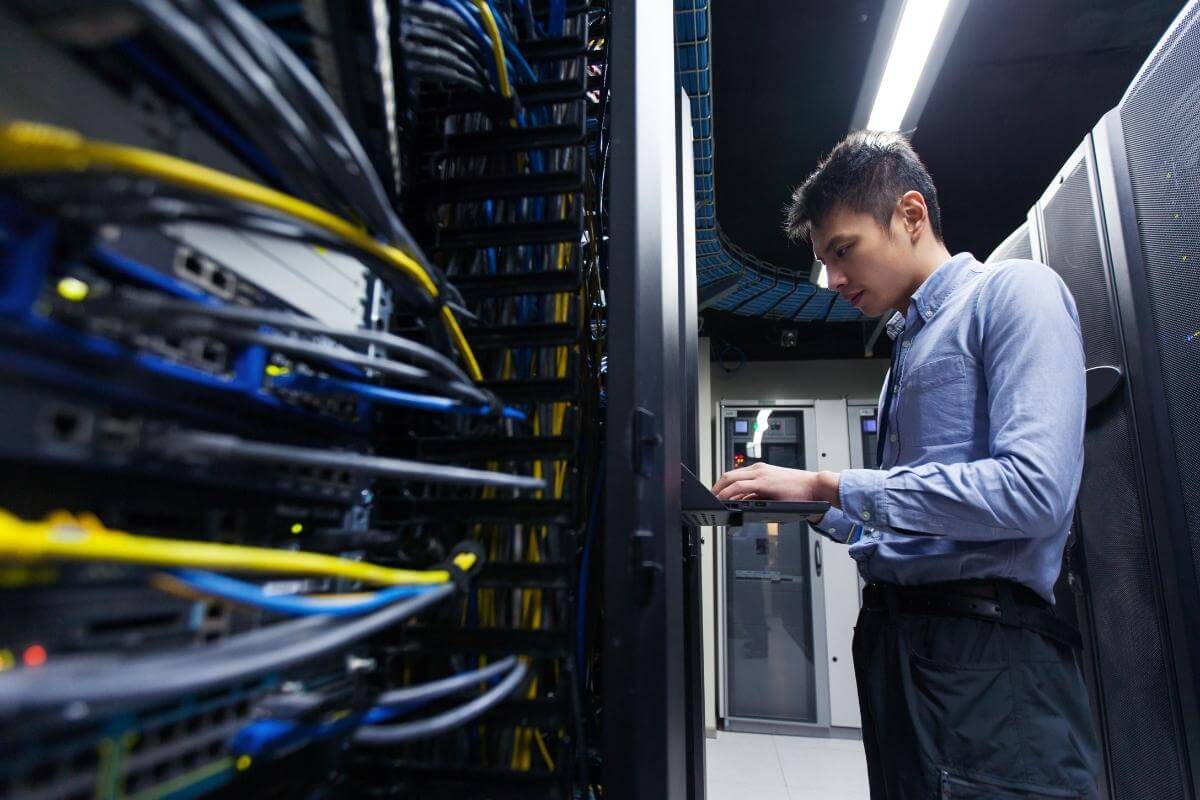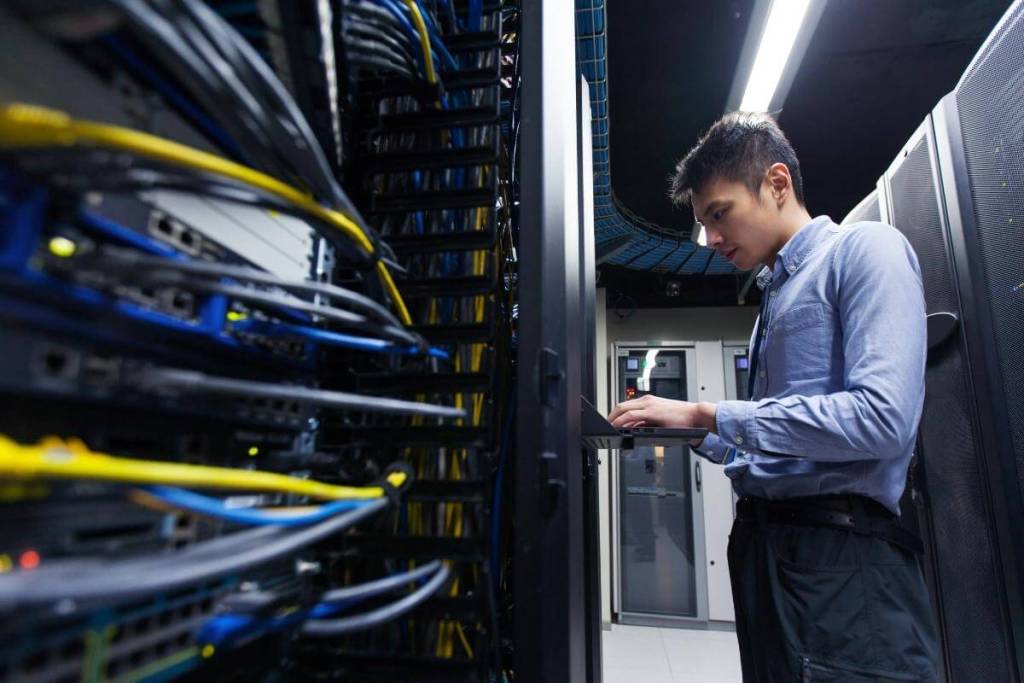 Navigating the complexities of choosing and setting up a multi-line phone system for your growing business doesn't have to be daunting. In fact, it's crucial to adapt swiftly to your company's evolving needs, whether you have a team of one or fifteen. Here's a simple guide to help you through the process.
1. Assess Your Needs: Start by understanding your business requirements. Determine how many phone lines you need and what features are essential for your operations. This clarity will guide your choice of a multi-line phone system.
2. Research and Choose the Right System: Conduct thorough research to find the best multi-line phone system suitable for small and medium-sized businesses. Look for systems that can scale with your company's growth. Opt for flexibility and expandability so the system can adapt as your business expands.
3. Consider Your Budget and Infrastructure: Evaluate your budget constraints and assess your existing communication infrastructure. If your business location faces limitations in acquiring a high-speed Internet connection, consider options like PBX or key systems that don't rely heavily on the Internet.
4. Installation Process: Once you've chosen the system, follow the installation guidelines provided by the manufacturer. Typically, it involves connecting the necessary hardware, configuring settings, and ensuring all phones are properly linked to the system.
5. Training and Maintenance: Allocate time for training your staff on how to use the new phone system efficiently. Many providers offer training resources to simplify this process. While the initial installation might seem like a significant investment, remember that the long-term maintenance costs and training expenses are usually much lower.
6. Test and Optimize: After installation and training, conduct thorough testing to ensure all features work as intended. Address issues promptly and optimize the system settings according to your business needs.
Remember, your phone system will be the backbone of your business's operations and sales activities. By investing time in understanding your needs and choosing the right system, you're laying a strong foundation for your company's communication infrastructure. For more insights on selecting the best phone systems, don't forget to check out our blog about the Best Multi-Line Phone System For Small Businesses in 2023.