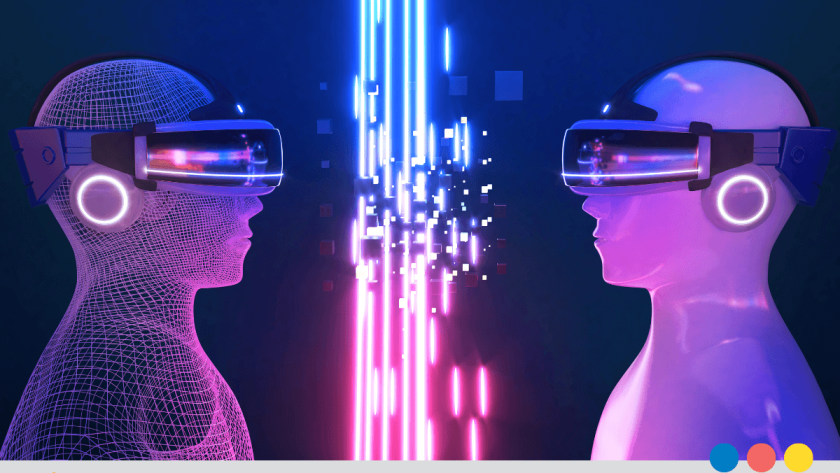 Written by Allie Delos Santos
Excellent customer service is a must nowadays. However, some companies struggle to achieve this goal. They face problems ranging from hiring and training customer service representatives to purchasing equipment and managing shifts.
Worry not; there is a solution. Partnering with business process outsourcing (BPO) firms that use artificial intelligence (AI) in customer service can help.
Keep reading to explore the use cases for AI in customer service, examples of the technology's successful implementation, and how AI increases customer satisfaction.
Use Cases for AI in Customer Service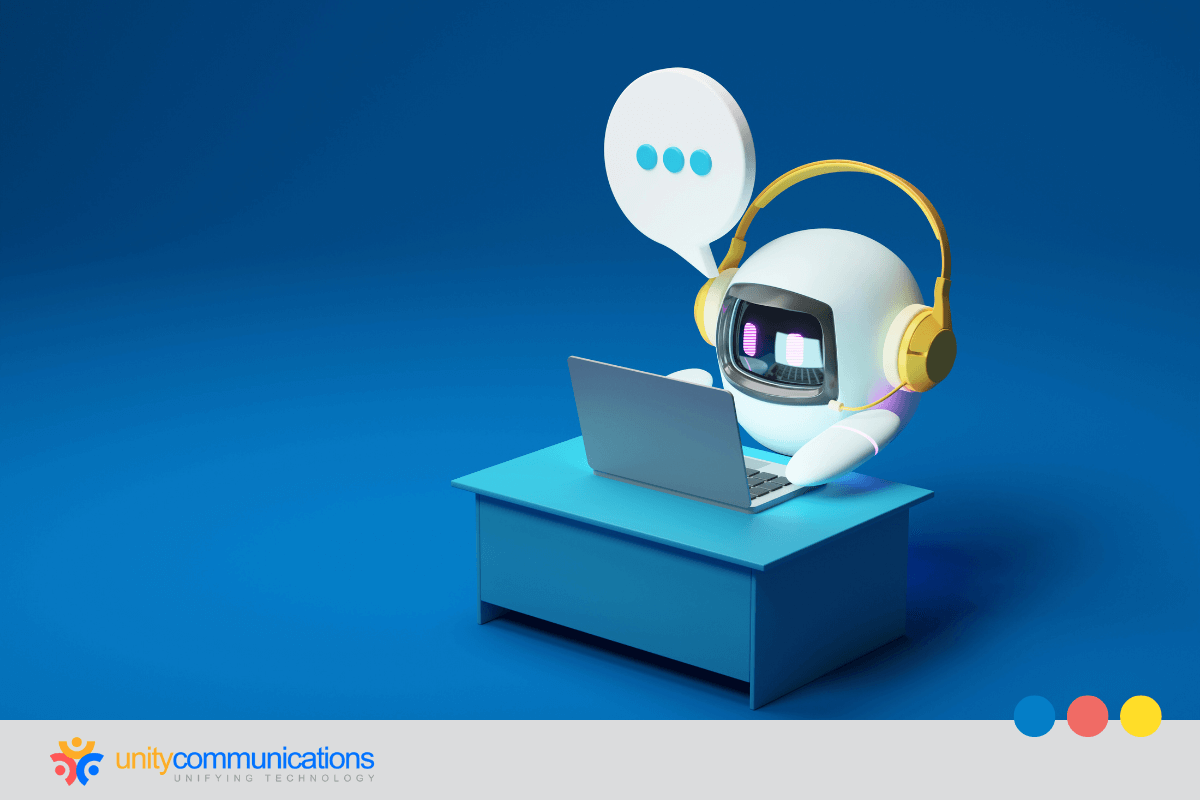 Customer service outsourcing is an essential part of what BPO is. This strategy involves outsourcing customer service functions to a reliable third-party provider. 
BPO providers use AI in customer service to improve the user experience and design meaningful interactions. Sentiment analysis and chatbots help customer service teams address inquiries faster, streamline workflow, and proactively anticipate buyers' needs.
Due to rapid AI development, chatbots are not the only way companies can improve customer support. Here are ten use cases for AI in customer service.
Self-service options:

According to Nuance Enterprise research,

67% of consumers prefer serving themselves

over speaking to an agent, making self-service portals crucial for a good customer experience (CX). AI tools help write knowledge bases and frequently asked questions (FAQ) pages. They mine existing information on a desired topic to create articles and answer simple queries.

Sentiment analysis:

Sentiment analysis tools use natural language processing (NLP) to interpret customer messages. It tells agents and chatbots how to reply when buyers behave a certain way. This

AI tool

is useful for minimizing ticket escalation.

Chatbots:

Customer service chatbots

are among the most common

use cases for AI in customer service

since

85% of consumers

prefer to message brands. Chatbots interpret issues using NLP and guide customers through troubleshooting processes without

human agents

. Chatbot replies are automatic, instant, and available 24/7.

Request routing and prioritization:

AI identifies keywords from customer messages, assesses the urgency and associated emotion, and examines the nature of the request before assigning it to a live agent. It can also be programmed to tag the right agent for certain cases,

saving time

on issue resolutions.

Personalized support:

AI chatbots use

machine learning (ML)

to understand customer inquiries better. They can navigate your product catalog and find the correct product based on prompts from the customer. It also analyzes

customer behavior

and shopping history and offers similar items.

Omnichannel support:

Supporting omnichannel communication is another

use case for AI in customer service

. AI helps direct shoppers to the appropriate channel. For example, it can tell customers to call instead once it detects a long message on the live chat form. Or it can tell buyers to use another channel when one avenue is busy.

Voice analysis:

57% of customers

still prefer

phone calls

for support. Voice AI automates phone calls using interactive voice response (IVR) and predictive call routing. It serves as the first line of communication between customers and brands.

Augmented messaging:

Unlike chatbots that only handle simple customer questions, augmented messaging tackles complex cases. This AI technology determines instances where live agents must step in to help customers for added personalization. It gives the best of both worlds, making up for the human touch that chatbots lack.

Customer demographic:

Every time AI programs interact with buyers, they gather information and

analyze customer data

to give you valuable insights. Analytics help you better understand customers and what they want, identify friction points, and improve the customer experience strategy.

Multilingual support:

Delivering multilingual support is one of the

use cases for AI in customer service

that is practical if you operate globally. Conversational tools generate content in various languages. They detect the customer's language and translate it for the agent. It also sends out responses that match the language in the first message.
Examples of Successful AI Implementation in Customer Service
Leveraging AI in customer service is easy when you have an experienced BPO partner that makes the implementation seamless. You can tap into the newest technology to increase customer satisfaction with your skills and resources. Moreover, security breaches in BPO are common, solidifying why a reputable outsourcing provider is necessary.
Take a look at these companies that successfully implemented AI in customer service.
Netflix's Personalized Recommendations
Netflix uses ML to tailor personalized recommendations for viewers. It also uses ML to improve offerings based on the factors that make successful content. They aim to utilize AI to optimize their original TV and movie productions.
Humana's Conversational Assistant
Humana, an insurance giant, used AI to streamline calls from customers. Over a million customers called in before the AI rollout, most of whom bypassed the IVR system to speak with real people about their health plan's benefits and eligibility.
To address this issue, they used a voice agent that delivers faster, friendlier support about pre-service, verification, medical eligibility, referral, and authorization information without a live agent.
Ways AI Improves Customer Satisfaction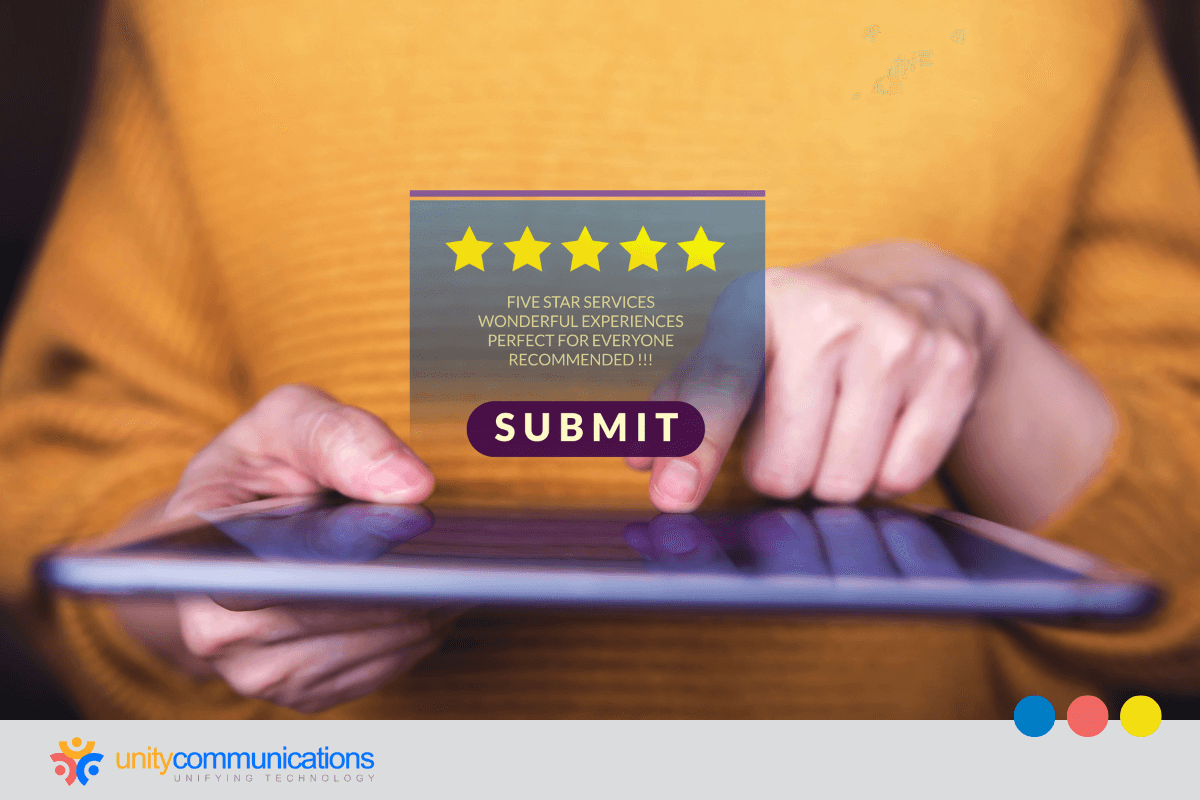 AI in customer service can massively impact the way agents connect with each other and serve customers. Here are some ways AI improves customer satisfaction:
Reduced friction:

AI streamlines workflows at all points of the customer journey. For instance, chatbots answer routine questions quickly for new customers. Conversational AI creates knowledge-based articles and personalized emails for existing users. AI reduces friction in internal workflows and maximizes interactions.

Lower handle and response time:

With smoother workflows, AI can generate better customer response metrics. Chatbots reduce average handle time since it takes less time to resolve requests.

More accurate predictions:

Predictive AI uses real-time data to generate predictions, so it can determine how customers will behave based on their personal preferences, buying history, and purchasing habits. It spots trends and patterns to proactively improve the customer experience.

24/7 support:

Chatbots are always available to help customers, regardless of the time, meaning customers who reach out early in the morning or during the wee hours of the night receive

real-time

support. Companies no longer need to enforce graveyard shifts for their live agents to provide support.

Bulk customer replies:

Agents can reply to customers in bulk with AI instead of painstakingly responding to each request. Alternatively, chatbots can automate replying to simple, high-volume messages and only escalate complex ones, making customers feel seen and improving response rates.

More context for inquiries:

Since AI keeps a history of each customer interaction, agents have more context when inquiries are escalated to the next level. Agents can also use the conversation history to better serve customers should they contact your brand again or ask to speak to a human.
AI Trends in Customer Service
The market for AI in customer service will grow to almost $1.9 trillion by 2030. AI is a major focus area for businesses, including customer support. Here are some AI trends in customer service to look out for:
More powerful chatbots:

Chatbots will only become more powerful in the future. As tools such as large language models become more popular, they will train chatbots to respond to inquiries more accurately.

Higher efficiency:

AI will continue to transform agent efficiency at an unprecedented level. It will empower agents with real-time guidance when interacting with customers, so no time is wasted trying to find the best solutions to an issue.

More uses of AI in sales:

AI will become more capable of helping the support team enter the sales pipeline and start generating revenue. It will proactively chat with prospects at crucial touchpoints and help those unsure or planning to abandon their cart.

Better information gathering:

AI is changing the way brands listen to customers. It asks customers to leave feedback and analyzes the comments to reveal common pain points. This means AI can clarify customers' voices and recommend actions to take.

Data-driven decision-making:

AI will make insights from collected customer data more digestible and readily available for managers in the company. As such, businesses know where to allocate resources and how to turn weaknesses into strengths.
The Bottom Line
Notable use cases for AI in customer service include conversational agents, chatbots, self-service options, personalized shopping support, and data management.
When implemented properly, AI improves customer service by minimizing wait times, personalizing experiences, and giving customers more resources to solve problems without contacting a live agent. Implementing AI into customer service is a big undertaking, but it pays dividends in resolution efficiency, satisfaction rates, and retention.
Adding AI to your customer service is no problem when you partner with a BPO company like Unity Communications. Let's connect to discuss how we can help.
Enjoyed what you just read? Share it with your network.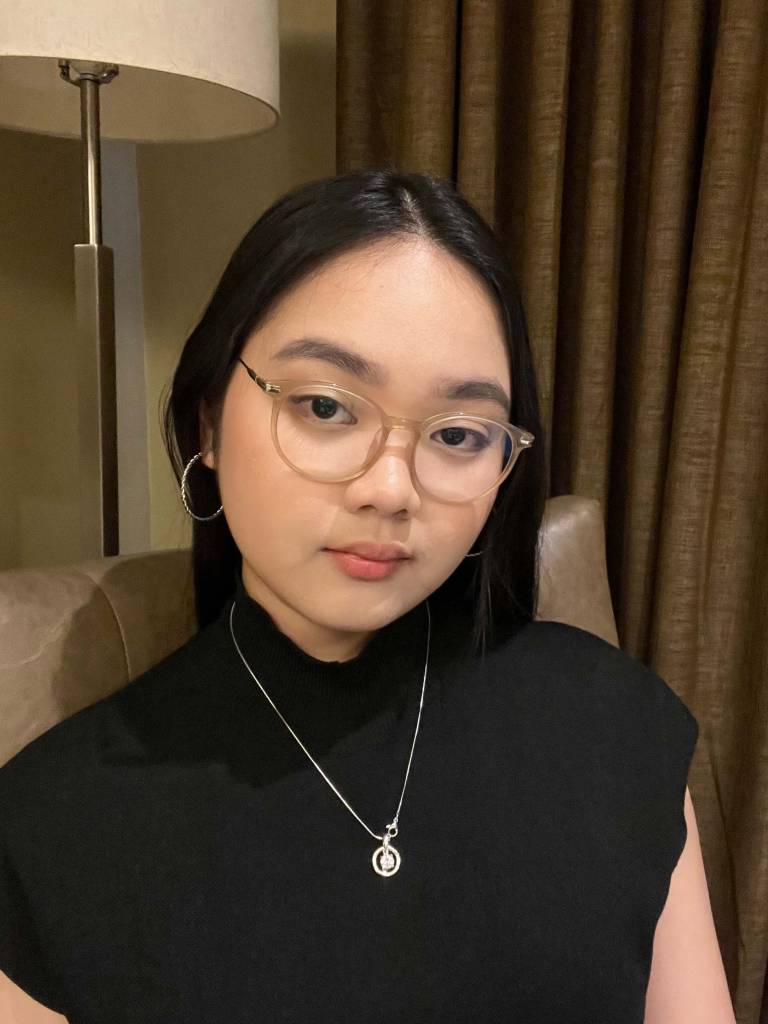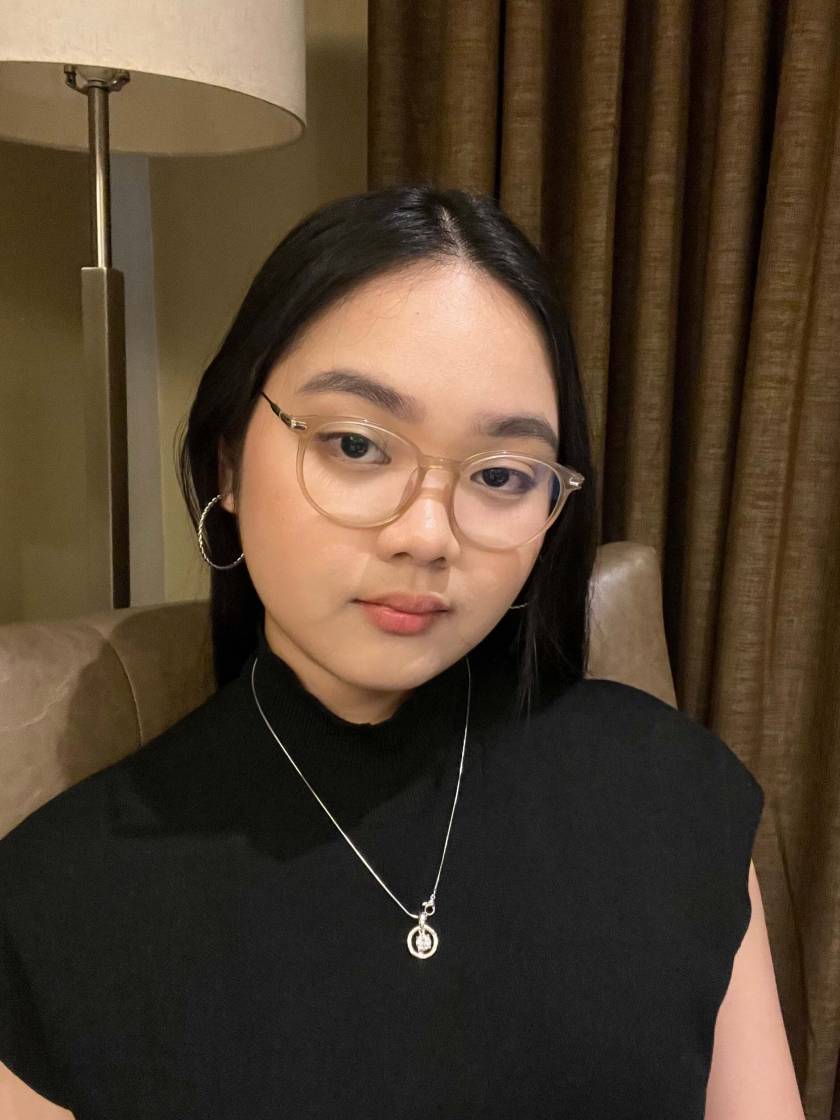 Allie Delos Santos is an experienced content writer who graduated cum laude with a degree in mass communications. She specializes in writing blog posts and feature articles. Her passion is making drab blog articles sparkle.
Allie is an avid reader—with a strong interest in magical realism and contemporary fiction. When she is not working, she enjoys yoga and cooking.