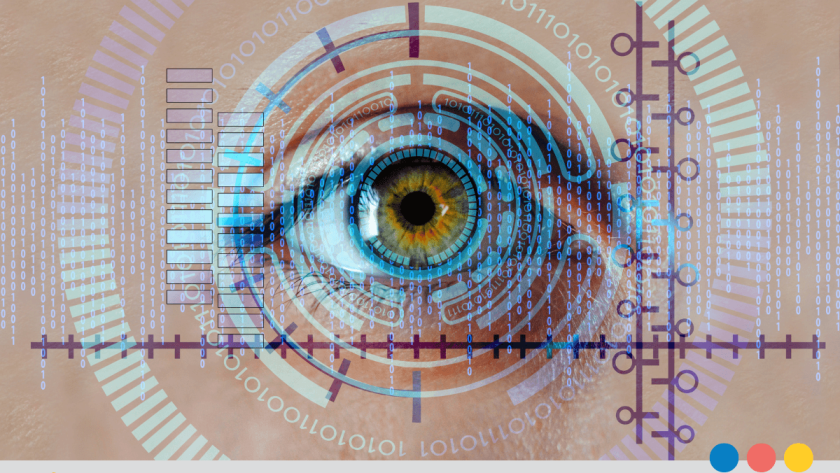 Written by Joyce Ann Danieles
Outsourcing financial services to a third party requires sharing sensitive data. Such confidential information becomes prone to multiple cyber threats without strict security measures. Millions of dollars are at stake if you do not have a well-structured threat mitigation plan. 
Fortunately, business process outsourcing (BPO) companies value data protection when supporting various financial institutions. Service providers emphasize the importance of data security in financial BPO due to its significant benefits for both parties.
But why is it critical, and how can your organization strengthen cyber defense within your outsourcing partnership?
Stay on this page to learn more.
What Is Financial BPO?

Financial BPO means entrusting your accounting and finance-related functions to service providers. Organizations procure the following financial business process outsourcing services to boost efficiency at affordable costs:
Accounting support

Bookkeeping

Financial analysis and reporting

Accounts payable and receivable management

Invoice and payroll processing

Tax preparation

Financial data entry and records administration
Due to the increasing demand for cost-effective support, the global financial BPO industry reached a market value of $56.42 billion in 2022. Grand View Research expects the sector to expand at a compound annual growth rate (CAGR) of more than 9% by 2030. 
Importance of Data Security in Financial BPO
As the industry grows, the amount of personal information and financial data that BPO companies handle also increases. The lack of robust security practices makes the information below vulnerable to hacks, data breaches, phishing activities, and other cyber threats.
Personally identifiable information (PII)

Financial account information 

Income and tax data

Corporate financial data

Customer transaction data

Risk and compliance data
Hence, providers adhere to relevant guidelines and standards to protect such confidential data. Maintaining a high level of security with advanced technology allows them to deliver superior services and outcomes despite increasing cyber risks.
Here are the advantages that highlight the importance of data security in financial BPO. 
Strict data security

measures safeguard customer details, transaction records, and financial reports from unauthorized access and hacking.

Updated data security tools to automate system, data, and document monitoring and scanning. This action protects confidential information from ransomware attacks.

A structured data security framework reflects a provider's commitment to defending valuable financial information against online threats. This model strengthens the trust and bond between BPO providers and their clients.

BPO challenges

caused by weak cybersecurity measures include financial losses and reputational damage. Setting up stringent data security practices, such as data encryption and multifactor authentication, helps prevent such incidents.

Strategic data protection techniques ensure business continuity and operational resilience during emergencies and disasters. Effective backup systems and disaster recovery plans enable BPO providers to quickly recover from disruptions.

Service vendors that prioritize data security gain a competitive edge in the market. Clients prefer working with service providers that can protect their sensitive financial data and assets. 
Regulatory Compliance and Data Protection Requirements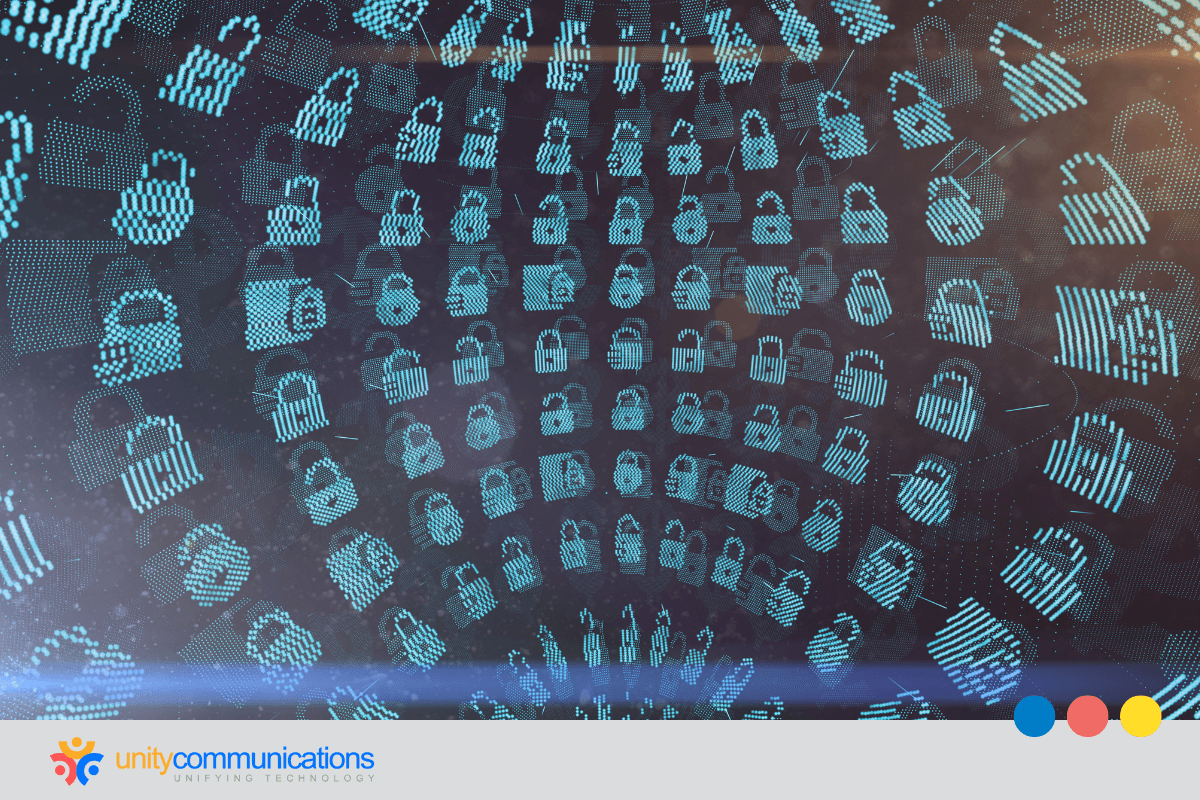 Financial BPO providers double or triple their information security by addressing regulatory compliance and data protection requirements. Besides ensuring their clients' trust, vendors must meet such requisites to avoid severe penalties, lawsuits, and business closures. 
Most importantly, service vendors want to avoid spending millions of dollars to resolve security incidents. According to IBM's recent research, a business spends $4.35 million on average to mitigate a data breach. 
But note that security and compliance requirements vary depending on the work's jurisdiction and nature. Below are the common requirements affecting financial BPO services.
General Data Protection Regulation (GDPR)

sets personal data collection, processing, and storage guidelines.

Payment Card Industry Data Security Standard (PCI-DSS)

protects credit cardholder data during payment transactions.

Data privacy laws

such as the California Consumer Privacy Act require the proper collection, use, and handling of PII.

Financial industry regulations

such as the Securities and Exchange Commission rules ensure financial operations' security, integrity, and transparency.

Non-disclosure agreements (NDAs)

highlight the

importance of data security

and confidentiality

in financial BPO

contracts.

Data retention and destruction policies and procedures

require providers to safely maintain classified information and destroy it when no longer needed.

International Organization for Standardization (ISO) certifications

such as ISO/IEC 27001 validate a company's capability to meet data security rules and requirements.

SOC 1 and SOC 2 reports

issued by independent auditors verify a financial BPO provider's compliance with security and control requirements.

The

National Institute of Standards and Technology (NIST) Cybersecurity Framework

guides service vendors in resolving cybersecurity risks.

The

Cloud Security Alliance (CSA) Security, Trust, Assurance, and Risk (STAR) program

helps financial BPO providers strengthen their cloud system protection. 
What Financial BPO Providers and Clients Must Do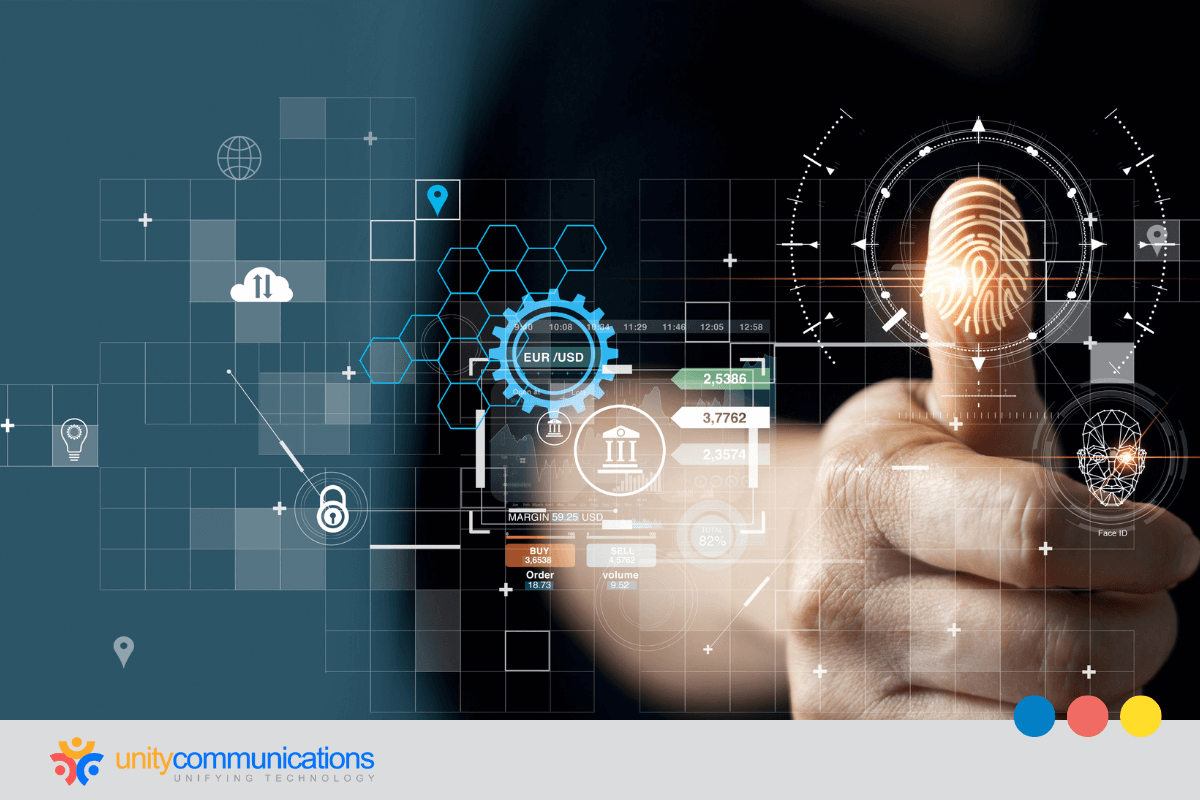 As you explore what BPO is, remember that you and your service provider must work closely together to boost data security. By doing so, both parties avoid high mitigation costs and violation fees. You also optimize the deal's benefits in the long term.
Check out these key actions your in-house and third-party teams must perform to strengthen data protection.
Execute strong access controls, such as biometric verification, to avoid unauthorized use of critical data and systems.

Encrypt

sensitive information

to protect it while at rest and during transfer.

Ensure safe data transmission using security protocols such as secure socket layer and transport layer security (SSL/TLS).

Update and patch critical systems to resolve known vulnerabilities beforehand.

Perform regular security assessments to immediately detect and mitigate risks. 

Train workers on security awareness via seminars, knowledge bases, and forums.

Use automation technology and implement measures for data loss prevention. 

Create robust plans for security incident response and recovery.

Regularly back up data through cloud storage to ensure the availability and restoration of critical information at any time.

Stay informed about the latest security updates to know what steps to take in case of emergencies.
The Bottom Line
Collaborating with financial BPO firms involves exchanging confidential data remotely or physically. Failure to establish a comprehensive data security strategy exposes sensitive information to breaches, hacks, and ransomware attacks. 
Luckily, vendors recognize the importance of data security in their financial BPO services. They know the positive and negative consequences of adhering to security and compliance requirements. As long as you cooperate with your provider on boosting data protection, you do not need to worry too much about such a matter.
Does this article convince you to outsource your financial services? Let's connect; Unity Communications executes stringent security strategies and follows associated rules to deliver unmatched financial support. 
Enjoyed what you just read? Share it with your network.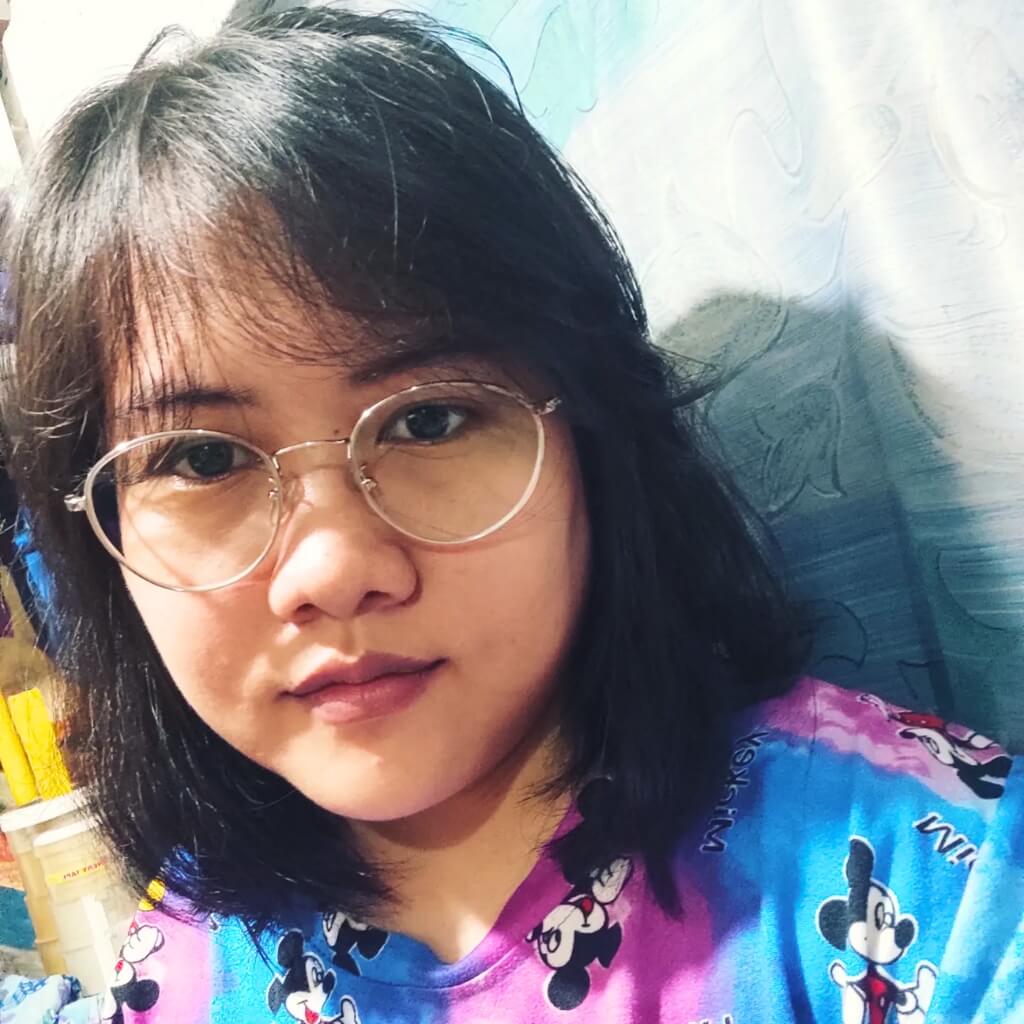 Joyce Ann Danieles is an SEO content writer from Manila, Philippines. She's comfortable writing outsourcing-focused articles, helping you clarify the confusing concepts surrounding the BPO industry. With her experience in news writing and copywriting, she's always ready to feed your brain with random facts and creative insights.
Outside work, Joyce explores the world of literature. She tries to write fiction she hopes to share with everyone someday.