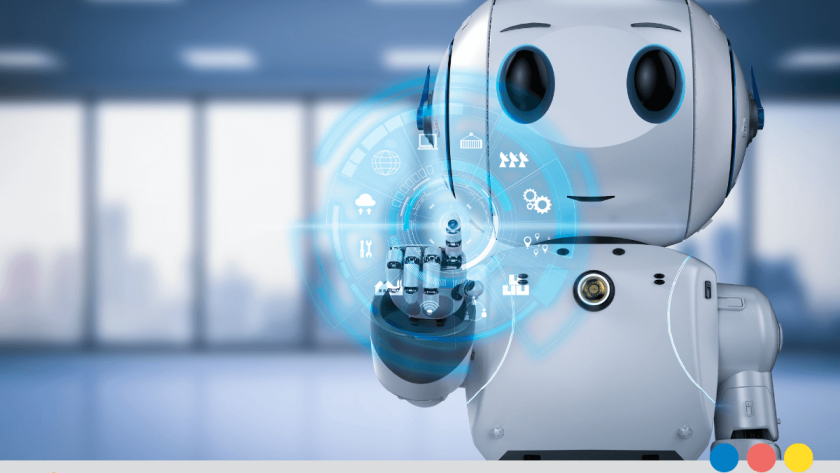 Written by Dion Jay Tality
Artificial intelligence (AI) has taken the whole world by storm. The business process outsourcing (BPO) sector is among the industries that have begun leveraging AI technology. 
Robotic process automation (RPA), machine learning (ML), conversational AI, and generative AI prove beneficial in BPO call centers. They help automate processes, analyze data, assist customers, offer self-service options, and generate content.
With all these amazing features and benefits, can AI replace call center agents? That is what we are going to find out in this article.
Read on to debunk some myths and discover the combined truths about AI and BPO. 
Can AI Replace BPO Call Center Agents?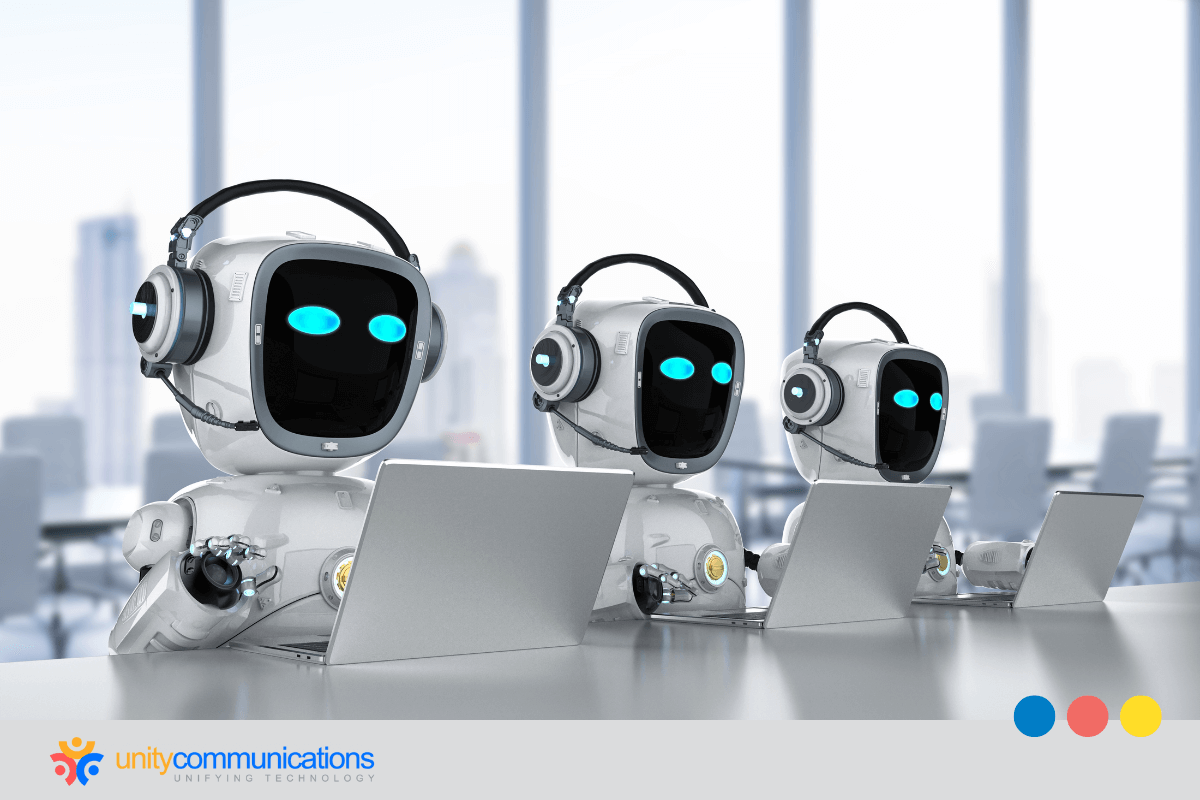 The straightforward answer is no. AI technology can take over some BPO tasks from contact center agents. However, it cannot replace agents completely. Here is why:
Most customers seek human touch and connections.

Nothing is more personable, empathetic, and heartwarming than talking to live

customer service

representatives, salespeople, or help desk agents. Unfortunately, AI cannot emulate humans' active listening or paraphrasing skills. It cannot be as empathetic or kind as a live agent.
AI still has a lot of limitations.

AI is not capable of pursuing human-like conversations vital to call center operations. In

customer service

, AI-powered chatbots answer basic inquiries, while

interactive voice response

(IVR) systems process simple requests. However, humans are best at handling complex issues and requests.
AI is prone to errors.

Can AI replace call center agents

? Due to its nature and limitations, AI cannot replace humans. Since it cannot fully comprehend customer inquiries and requests, AI technology sometimes provides incorrect answers and inappropriate solutions, leading to customer dissatisfaction.
Integrating AI technology can be costly.

Businesses outsource to BPO firms primarily to reduce costs. However, working with a service provider with full AI integration in its call center can be expensive. So, it defeats the purpose of outsourcing to save money in the first place.
Understanding what BPO is and how AI can help is crucial. This technology can digitally transform and radically change the BPO landscape, particularly in the contact center industry. But one thing's certain: AI cannot completely replace humans but can supplement them.
In the next section, learn how AI technology can aid the BPO call center industry.
How Can AI Help BPO Call Centers Instead?

AI can help BPO call centers in more ways than one. This technology can empower agents and customers, improve front-office and back-end operations, and enhance customer experience and satisfaction.
AI technology is beneficial to various industries, the BPO sector included. That is why its market growth shows no signs of slowing down. Its global market size could grow from $196.63 billion to $1,811.75 billion by 2030 at a 37.3% compound annual growth rate (CAGR).
The BPO industry is at the forefront of leveraging AI technology. To dig in further, here are a few ways it can help BPO call centers:
AI empowers call center agents.

With contact features such as automatic dialing, automated screen pops, caller authentication, and intelligent routing, BPO agents have become more efficient and productive. They do not need to perform specific tasks manually and can assist customers more efficiently.
AI reduces call center workload.

Can AI replace call center agents

? No, but it can take over some BPO jobs and reduce agents' workloads. For instance, AI technology can handle repetitive tasks of lesser value, allowing agents to focus on their core functions. 
AI empowers customers.

It offers self-service options such as

IVR

systems, AI-powered chatbots, frequently asked questions (FAQs), and knowledge base centers. Call centers can seamlessly transition to contact centers, offering multiple communication channels and self-service portals.
AI improves back-end processes.

Front-office functions in call centers include

customer service

, sales, and technical support. However, back-office functions such as call recording, agent monitoring, data analysis, volume forecasting, and business reporting are critical to successful call center operations.
Gartner predicts the global expenditure on conversational AI solutions within contact centers might reach $1.99 billion in 2022. This means that more and more BPO firms are investing in AI technology. Now, you might ask: 
Will

conversational AI

take over jobs? 

Can AI replace call center agents

?
With all the advantages above, businesses can deem AI an ally, not a foe. AI can be a great addition to a BPO call center to empower agents, scale operations, and achieve customer satisfaction. Businesses of all sizes should consider outsourcing to BPO firms that capitalize on AI.
Why Combining Human Agents and AI Tools Is Best for Your BPO Call Center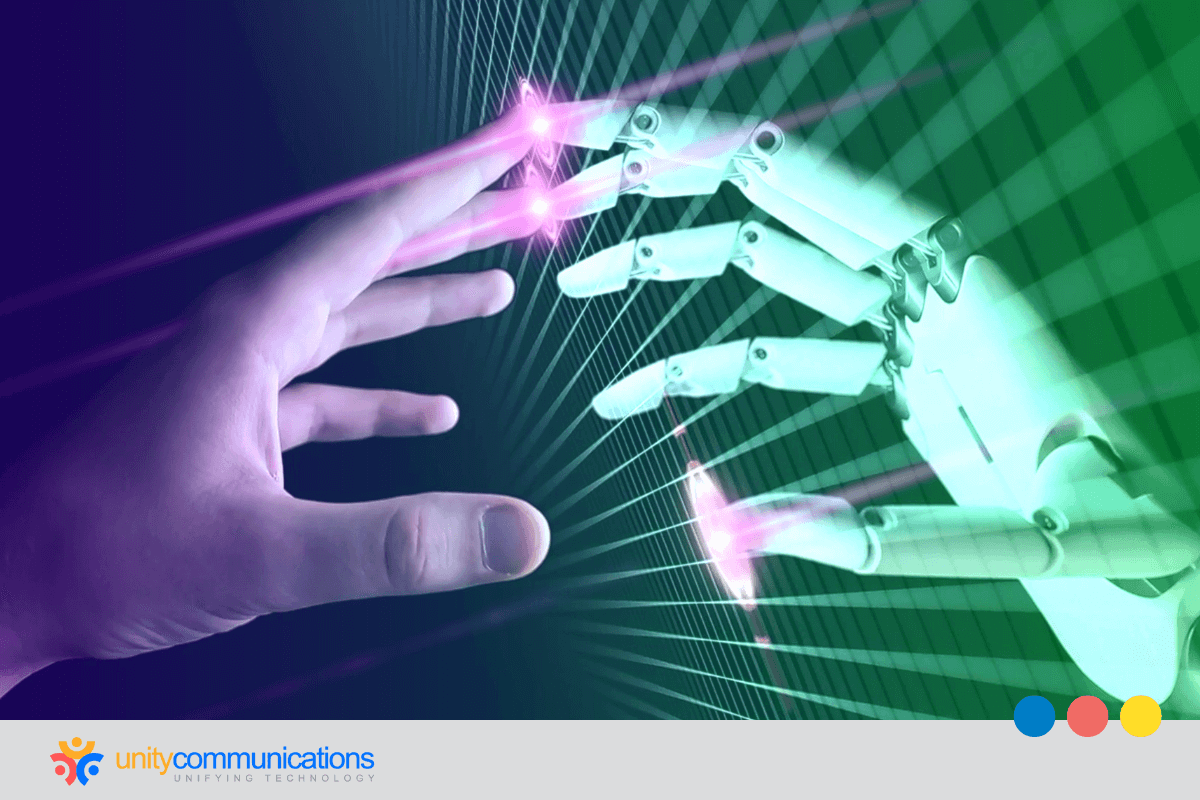 Employing BPO agents and AI tools can maximize your call center operations. Combining the two can improve your services, satisfy your customers, and boost your cash flow. However, there is more to these benefits than meets the eye.
Let us dig in further below.
They streamline workflows and processes.

RPA can handle non-core tasks and accelerate processes while agents focus on core operations and customer satisfaction.
They boost efficiency and productivity.

The perfect combination of BPO agents and AI can make your call center operations more efficient and productive.
They ensure data accuracy and service quality.

Can AI replace call center agents

? Not necessarily! AI can automate many tasks and processes; however, agents must double-check data accuracy and ensure service.
They enhance the customer experience.

BPO agents can handle front-office functions via phone calls, such as customer support, telemarketing, and help desk. However, AI offers self-service options for enhanced

customer experience

.
They decrease expenditures and increase income.

Combining

AI and humans

can help boost your profits. At the same time, outsourcing can help you save money in the long term. According to Gartner, AI deployment in call centers can

cut labor costs by $80 billion

in 2026. 
The Bottom Line
Let us return to the original question: Can AI replace call center agents? The straightforward answer is no. Since AI has certain limitations, humans are still best for contact center operations.
AI technology can aid BPO agents and optimize call center operations. As explained above, it can empower employees, reduce workload, satisfy customers, and improve back-end functions. The best approach for your call center operations is to combine BPO agents and AI tools.
Ready to harness AI power for your call center operations? Unity Communications has what it takes to scale your business with its modern technology and expert workforce. Let's connect today to get started with your BPO call center!
Enjoyed what you just read? Share it with your network.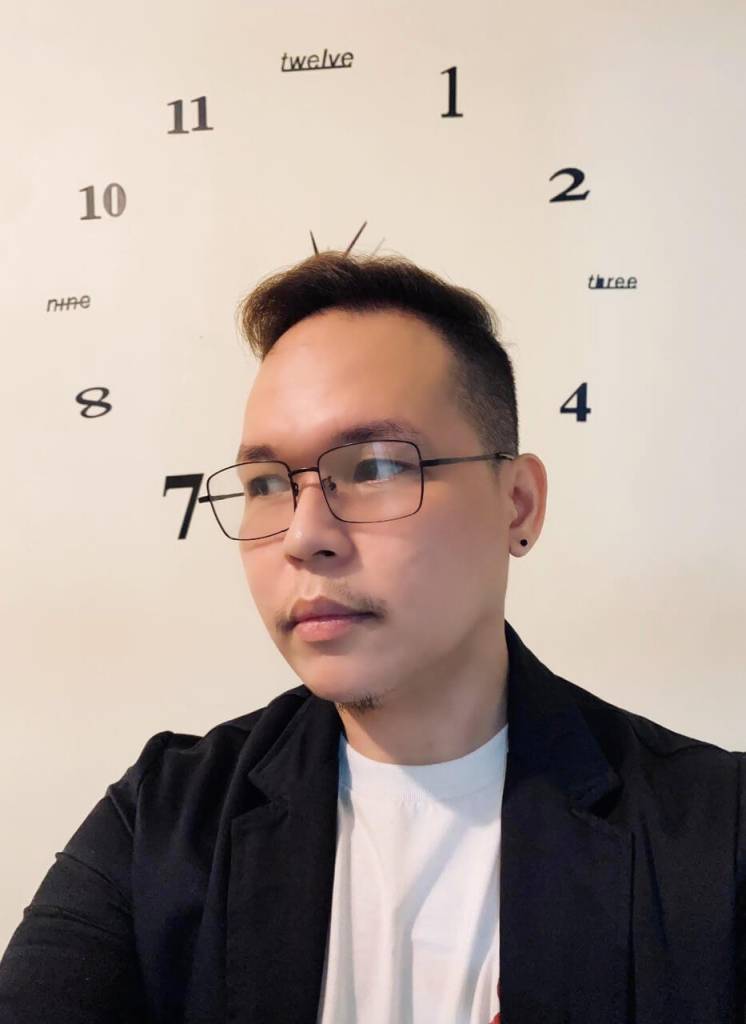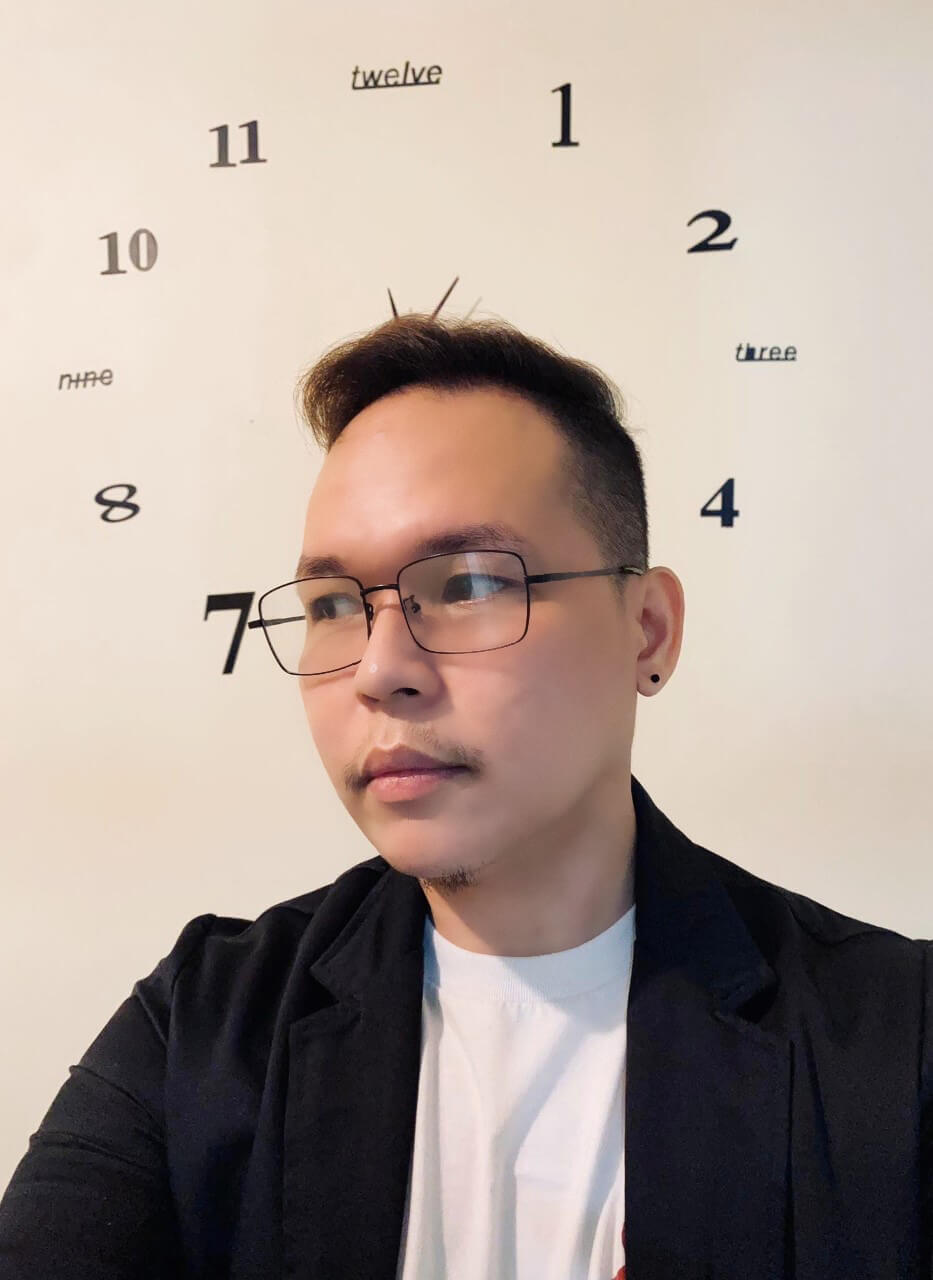 Dion Jay Tality is a content writer and one of the creative forces behind Unity Connect's blog posts and marketing copy. Before joining Unity Communications, he spent over five years in the BPO industry, wearing various hats—from being a CSR and email and chat support specialist to being an SME and QA analyst. Name it; he tried it!
Passionate about writing, Dion loves to bring ideas to life through the power of words. When he's not busy crafting content, you might find him working out, enjoying mindful walking, exploring conspiracy theories, or singing at the top of his lungs.