Virtual assistants (VAs) in Mexico are among the large pool of third-party staff in Latin America to manage companies' back-end operations.
Argentina, Brazil, Chile, Colombia, Nicaragua, and Uruguay are other countries in the region that have provided outsourcing services over the years. They attract leading multinational companies, such as Microsoft and Amazon.
But you are not Amazon or Microsoft. You might be a startup, a small or medium-sized business, or a growing company. Why should you outsource to Latin America?
This article explains the advantages of delegating business processes to Latin American (LatAm) service providers.
Perks of Outsourcing to Latin America 
Below are some reasons you should consider outsourcing to Latin America, a region of three continents: North America (represented by Mexico), Central America, and South America.
Cost-Effective Salaries to Better Manage Operating Expenses
Significantly lower wages than in the U.S. and Canada are one reason why more businesses outsource to Latin America. Below are the average hourly salary rates of common third-party positions in certain LatAm countries, Canada, and the U.S.
Average Hourly Salary Rates by Country (in U.S. Dollars)
| Country | Bookkeeper | Customer Service Representative (CSR) | Information Technology (IT) Helpdesk | VAs |
| --- | --- | --- | --- | --- |
| Argentina | $3.50-$4 | | $4-$4.50 | $10 |
| Brazil | | $3.50-$4 | $7.50-$8 | $20 |
| Chile | $6-$6.50 | $5 | $10.50-$11 | $11.5 |
| Colombia | $2.5-$3 | $2-$2.50 | $4.50-$5 | |
| Mexico | $4.80-$5 | $4 | $8.50 | $27.5 |
| Nicaragua | $1-$1.50 | $1-$1.20 | $2-$2.50 | $12 |
| Uruguay | $2-$2.50 | $2 | $4 | $10 |
| Canada | $20-$20.50 | $15.50-$16 | $28.50-$29 | $32 |
| U.S. | $20.50-$21 | $17 | $36-$36.50 | $103 |
Notes: Bookkeeper and CSR rates in Argentina are from the Economic Research Institute website.
The rest are from SalaryExplorer, where salaries are displayed per month. We computed the average hourly rate per position using 160 hours per month (e.g., a bookkeeper's monthly salary in Brazil is R$3,990; divide this figure by 160 hours, and you get R$25/hour). We converted every figure to U.S. dollars for consistency.
Conversely, the average hourly rate of VAs is computed based on the fees of top independent contractors on Upwork.
Based on the figures above, the bookkeeper's average hourly rate in Brazil is $5. In the U.S., the hourly fee is $21. So you can save $16 ($21 less $5) per hour when outsourcing bookkeeping services to Brazil. Note that the figures are approximations and basic calculations. Contacting a business process outsourcing (BPO) provider gives you more accurate costs.
Consistency with U.S. Time Zones for Easier Collaboration
One top reason you should outsource to Latin America is the minimal time zone differences between these countries and the U.S. and Canada. Some states in the U.S. have the same time zones as Mexico and other LatAm nations. When the time zones differ, LatAm countries are usually only one to four hours ahead of (or behind) the U.S. and Canada.
Here is the breakdown:
| | | |
| --- | --- | --- |
| Country | Time Zone Difference with the U.S. | Time Zone Difference with Canada |
| Argentina | Up to three hours | Up to two hours |
| Brazil | Up to four hours | Up to two hours |
| Chile | Up to two hours | One hour |
| Colombia | One hour | One hour |
| Mexico | Up to two hours | Up to two hours |
| Nicaragua | Up to two hours | Up to two hours |
| Uruguay | Up to three hours | One hour |
So when your office in Washington begins working at 9 a.m. and finishes at 6 p.m., the third-party team in Chile should clock in at 11 a.m. and end at 8 p.m. The U.S. is up to two hours ahead of Chile. You and the Chilean remote workers will work at nearly the same time.
Consider the following advantages of working in the same time zone as your third-party partner:
More fluid communication and collaboration. One solid reason why outsourcing to Latin America should be your strategy is that you and the nearshore team can communicate and cooperate with fewer hitches. A small time gap means shorter delays in responding to work issues or customer concerns.

Faster meeting planning. Another reason you should outsource to Latin America is that similar time zones make scheduling online meetings easier. Organizing sessions when there is a large time zone difference between you and the third-party team is quite inconvenient.
Identical Culture to Create Mutual Understanding With Clients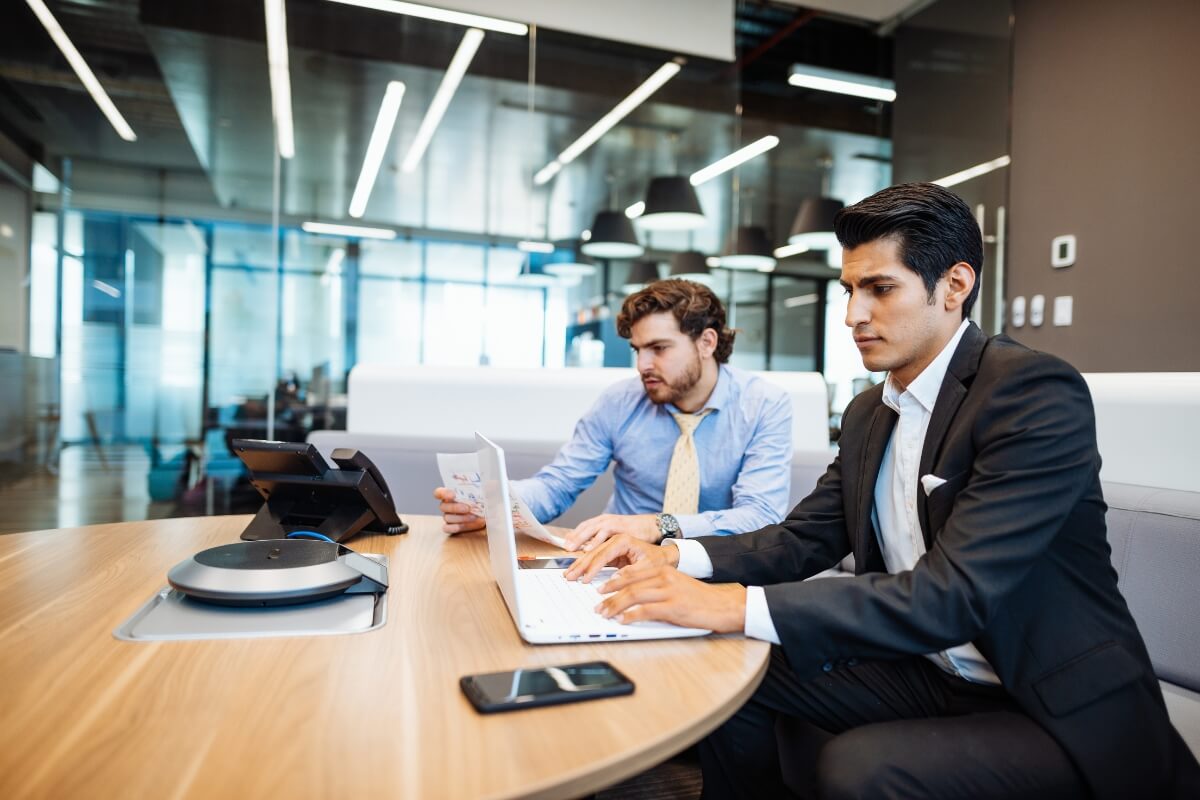 One reason you should outsource to Latin America is that countries in this region share many cultural and political practices with the U.S. Millions of Americans go on business or leisure trips to these nations, while many Hispanics have relatives living in the U.S.
Tens of millions of Hispanics of LatAm origin are in the U.S. Check out these statistics:
| | |
| --- | --- |
| Country | Total Immigrants in the U.S. |
| Argentina | 163,000 (1) |
| Brazil | 1.7+ million (2) |
| Chile | 90,000 (3) |
| Colombia | 1.2 million (4) |
| Mexico | 47 million (5) |
| Nicaragua | 257,000 (6) |
| Uruguay | Data unavailable as of this publication |
Sources: (1) Small World Money Transfer; (2) Expatriate Consultancy; (3) Statista; (4) Latina Republic; (5) Pew Research Center; (6) Migration Policy Institute.
LatAm countries are similar to the U.S. in the following ways:
History. LatAm nations and the U.S. were once under European rule. Each celebrates its independence from colonizers. Argentina officially observes it every July 9th; Brazil, September 7th; Chile, September 18th; Colombia, July 20th; Mexico, September 16th; Nicaragua, September 15th; Uruguay, August 25th; and the U.S., July 4th.

Government system. LatAm countries and the U.S. apply the presidential and federal forms of government, with the president as the head of state and commander in chief.

Food. Many Latinos enjoy eating American foods (e.g., french fries, burgers), while Americans appreciate LatAm dishes, such as burritos, tacos, and empanadas.
Cultural similarities are why companies outsource to Latin America. LatAm third-party contractors are comfortable, confident, and knowledgeable when interacting with American customers. They can discuss many subjects and build rapport with clients, which gives them an advantage in back-office outsourcing over offshore teams.
Ample Young Workforce to Perform Different Outsourcing Tasks
One of the reasons to outsource to Latin America is that the region has an ample supply of active, young, and qualified workers with undergraduate degrees. Hundreds of millions of Latinos in the region join the labor force. Check out these numbers:
| | |
| --- | --- |
| Country | Working Age Population (15-64 years) as of 2021 |
| Argentina | 29.25 million (1) |
| Brazil | 149.1 million (1) |
| Chile | 9.1 million (2) |
| Colombia | 25.9 million (2) |
| Mexico | 86.44 million (1) |
| Nicaragua | 3.1 million (2) |
| Uruguay | 1.7 million (2) |
Sources: (1) GlobalData; (2) Trading Economics
Many college students graduate each year and participate in the workforce. Tertiary education in Latin America and the Caribbean (LAC) has significantly risen since the 2000s. Based on a World Bank study, about 28 million students registered at higher educational institutions in LAC. College enrollment rates more than doubled to 52% from 21% between 2000 and 2018.
Additionally, the region's higher educational system aligns with the needs of the global business community, which is why outsourcing to Latin America is an ideal option. Colleges, universities, and other learning institutions offer more programs or degrees in the engineering, computer science, and customer service fields suitable for the BPO industry.
The region is home to some of the world's most famous universities. Below are some:
| | |
| --- | --- |
| Country | University |
| Argentina | University of Buenos Aires |
| Brazil | Universidade de São Paulo |
| Chile | University of Chile |
| Colombia | Universidad Nacional de Colombia |
| Mexico | Universidad Nacional Autónoma de México |
| Nicaragua | Universidad Nacional Autónoma de Nicaragua |
| Uruguay | University of the Republic |
Another reason why you should outsource to Latin America is that its large workforce comes mainly from the millennial and Generation Z groups. They are familiar with the latest digital devices, computer systems, online software, social networks, and American work culture.
Whole Array of Outsourcing Services for Different Business Needs

Having broad options is why you should outsource to Latin America. BPO providers and third-party teams offer diverse services to cater to any outsourcing requirement. Below are some commonly outsourced functions:
Inbound calls. Third-party agents answer customers' incoming phone or audio calls and address questions and issues. They also process purchases, claims, or payments and give service or product information.

Outbound calls. Another reason why you should outsource to Latin America is to improve sales. Agents conduct outgoing calls to acquire new customers and retain existing ones.

IT outsourcing and technical support. Third-party contractors are involved in IT-related duties, such as developing software and addressing customers' technical concerns about products and services.

Virtual assistance. The BPO provider fields you with virtual assistants who perform daily administrative duties, including answering phone calls and emails, posting on social media, and organizing client appointments.

Multi-channel contact center. The service provider offers customer service via social media, phone calls, email, live chat, and chatbots. It integrates these communication modes into a unified system.

Contact center as a service (CCaaS). The BPO company utilizes cloud technology to provide contact center services, including a multi-channel contact and call center. This service is scalable to help you manage operating expenses more effectively.

Back-office work. This refers to non-customer-facing activities, such as bookkeeping, payroll, data entry, and human resources.
You might find this information useful:
| | |
| --- | --- |
| Country |   Recommended Processes to Outsource |
| Argentina | Software development, IT services |
| Brazil | Software development, contact center services |
| Chile | Call center services, customer service, and payroll |
| Colombia | Call center services, contact center services, customer service, human resources |
| Mexico | Call center services, contact center services, customer service, virtual assistance, back-office work |
| Nicaragua | Call center services, contact center services, customer service |
| Uruguay | Call center services, contact center services, customer service, software development, IT services |
Helpful Governments to Accelerate Outsourcing Activities
One reason to outsource to Latin America is that these countries have governments that show strong support for the BPO sector.
The following are the major initiatives, policies, or programs each government has undertaken for the outsourcing industry:
Argentina. The country's software industry has received more attention from the government. IT and software companies enjoy incentives, such as a tax exemption of 60% and a decrease in employee contributions as high as 70%.

Brazil. The government (federal and state) provides financial assistance and tax privileges to local and foreign software and IT service providers. It has a more stable political climate than Mexico and Colombia.

Chile. A public agency called the Production Development Corporation (CORFO) introduced initiatives such as InvestChile and Start-up Chile. These programs provide cash, rewards, and mentoring to thriving businesses. Low tax rates are also available.

Colombia. The Colombian government provides various incentives to business operators in Free Trade Zones, such as a 20% income tax rate and zero tariffs. These are some reasons you should outsource to this Latin American nation.

Mexico. The country amended its labor law in 2021. The reforms mandated service providers to reward yearly bonuses to regular workers plus profit-sharing. This performance-enhancing employee policy is one reason to outsource to this Latin American country.

Nicaragua. In 2002, the government launched PRONicaragua, the official investment promotion agency providing services to investors and companies keen on exploring and increasing business opportunities in the country. It also offers attractive tax incentives to spur the operations of foreign enterprises.

Uruguay. The government implemented measures to encourage IT companies to establish operations in the country. Among these are tax advantages, export financing, freeport warehouses, limited border restrictions, and free trade zones. Such benefits provide solid reasons to outsource to this Latin American nation.
Advancing Digital Infrastructure for Seamless Business Communication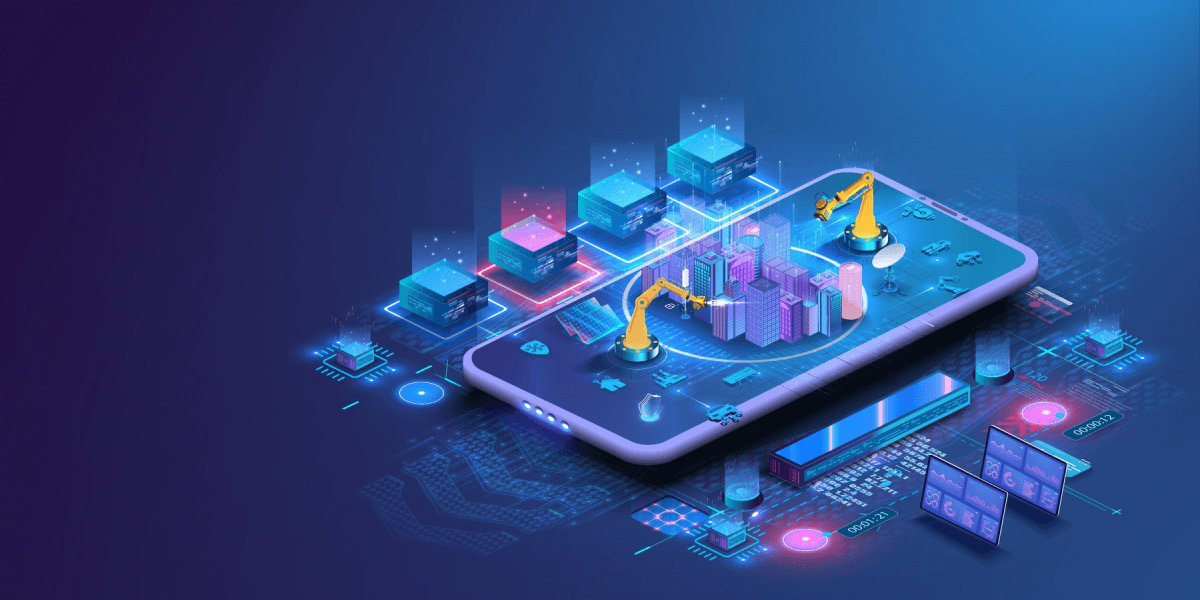 Improving internet infrastructure and penetration is why companies consider outsourcing to Latin America. Statista reports there will be roughly 533.17 million internet users in Latin America and the Caribbean in 2021. The region ranks fourth after Asia, Europe, and Africa. The average penetration rate is 68.8%, with South America registering the highest at about 75%.
According to the report, Chile is the LatAm country with the best internet access, with 92% of the population connected online. Brazil, the most populous country on the continent, also has the region's biggest online audience, with nearly 165.3 million internet users in 2022, larger than Argentina and Mexico combined.
One reason to outsource to Latin America is the increasing popularity of social media. The report adds that the region will be the world's fifth-largest market for social media platforms in 2022, with roughly 490 million users. The platforms significantly contribute to the continent's flourishing e-commerce market.
Statista adds that Latin America will have around 295 million e-commerce users in 2022, with revenues exceeding $104 billion and predicted to increase to $160 billion in 2025. Brazil is still the largest regional market, with over 78% of its population purchasing online.
Check out the Ookla Speedtest Global Index report, which analyzes the internet access performance and connection in these countries as of April 2023 (in Mbps):
Country

                Mobile

       Download/Upload

        Fixed Broadband

       Download/Upload

Argentina

24.25/6.96

61.19/25.82

Brazil

41.04/11.77

106.70/79.82

Chile

29.31/12.52

222.49/135.93

Colombia

12.19/9.29

93.78/33.19

Mexico

26.13/10.80

50.58/19.32

Nicaragua

17.99/10.74

48.62/17.76

Uruguay

36.34/11.74

113.48/31.97
Booming BPO Industry for Greater Business Opportunities
One top reason you should outsource to Latin America is that the region's BPO sector will continue to grow. Over the last ten years, the industry has played a substantial role in the LatAm economy. The world's largest companies, such as Intel, Ford, and Microsoft, have tapped the outsourcing services of Mexico, Colombia, Argentina, and Brazil.
Latin America is gaining pace and establishing itself as an excellent location for outsourcing. Continued domestic economic growth is one of the drivers that attracts the attention of businesses toward the region's BPO industry. Another driver is the growth of the U.S. Hispanic population, which will increase the demand for bilingual (English and Spanish) VAs.
Another reason why you should outsource to Latin America is the growing healthcare BPO market in the region. Market Data Forecast (MDF) projects that the medical outsourcing sector will reach $33.46 billion by 2027, up from $20.92 billion in 2022. This will register a compound annual growth rate (CAGR) of 9.85% within the five-year forecast period.
The report adds that the sharp increase in clinical process outsourcing, the enforcement of the U.S. Patient Protection and Affordable Care Act, and the rising need for fewer mistakes in secondary processes fuel the growth of healthcare outsourcing. Protecting patients' private data and controlling fraud are also required.
You should consider outsourcing medical processes to Latin America. The MDF report says the healthcare BPO sector keeps growing due to large public and private medical spending and a high volume of claim records. Over $700 million is poured into these outsourcing services annually to maximize the government's support and expand market demand.
Improving English Proficiency for Clearer Customer Understanding
One important reason you should outsource to Latin America is that workers can understand and speak English, the continent's most commonly used foreign language. Millions of Latinos can speak English with varied degrees of fluency. As such, throngs of Americans, Canadians, and Westerners fly to these countries for business, school, or travel.
Check each country's English proficiency ranking in the world and literacy rate:
Country

    English Proficiency

    Ranking (2022/2021)

        Literacy Rate (2023)

Argentina

30/30

98.09%

Brazil

58/60

92.59%

Chile

45/47

96.63%

Colombia

77/81

94.58%

Mexico

88/92

94.55%

Nicaragua

61/76

82.47%

Uruguay

49/53

98.44%
Sources: EF EPI for English Proficiency Ranking; World Population Review for Literacy Rate
The region's advancing English proficiency is another reason why companies outsource to Latin America. All countries above, except for top placer Argentina, have shown rank improvements, with Nicaragua registering the biggest jump to 61 in 2022 from 76 in 2021. Above-normal English communication skills allow third-party LatAm teams to understand Americans better.
Many nearshore teams also use neutral-toned professional and conversational English. As a native English speaker, you can identify their accent by word emphasis and raised speaking, a commonality among Spanish speakers. Despite the accent, their English is often more comprehensible than English speakers from other locations.
Additionally, third-party LatAm contractors can speak two languages fluently, English and Spanish, so you should outsource to Latin America. Their bilingual skills can help form, improve, and expand their customer base and client relations. Numerous businesses in the U.S. search for Spanish-speaking workers to help with data entry services and back-office tasks.
Ideal Option to Addressing Labor Shortfall in the U.S.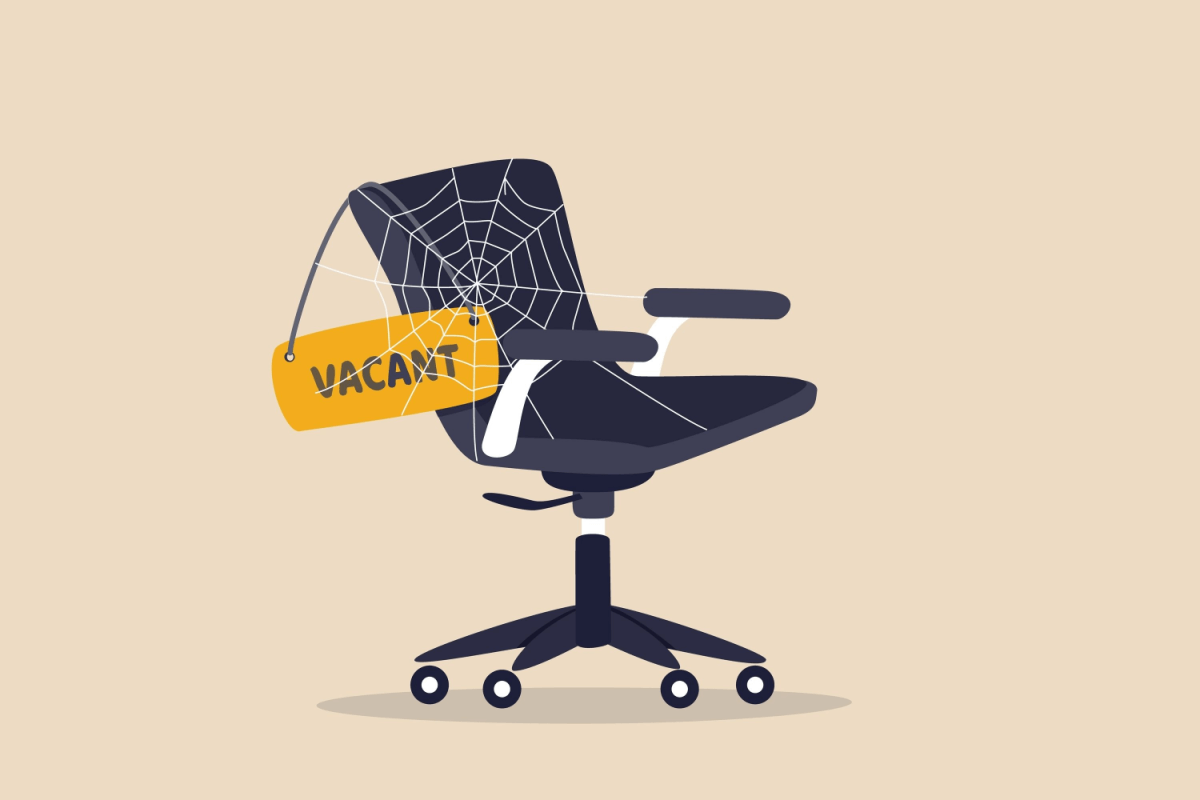 You should outsource to Latin America because the region presents an excellent alternative to acquiring employees. The U.S. is experiencing a workforce supply crisis caused by the Great Resignation, in which millions of American workers resigned during the pandemic. According to the U.S. Bureau of Labor Statistics, 71.6 million workers will quit starting April 2021.
The following factors caused Americans to leave their employment voluntarily:
COVID-19 pandemic. The pandemic sparked the Big Quit. Beginning in early 2020, the health crisis forced the U.S. and other areas worldwide to execute social distancing protocols and periodic lockdowns. These urged many Americans to choose their personal life above their jobs. Remote working has become the norm.

Subpar pay. Many American employees' monthly incomes are no longer sufficient to afford basic household expenses. Those living near their offices struggle to make ends meet as expenses for essential products and services continue to rise. Regular salaries have not improved enough to keep up with escalating personal expenditures.
The Great Resignation hurts American businesses. Staff turnover rates have increased in different industries, affecting worker morale and production. The manpower shortage also causes disruptions in manufacturing and customer support procedures. This is one reason staff outsourcing to Latin America makes sense.
Based on a recent poll, 73%, or three in four companies in North America, found attracting and keeping employees tough in 2021, three times more difficult than in 2020.
You should outsource to Latin America because BPO companies in the region can quickly supply you with professionals if you are short-staffed. They can help mitigate the present workforce shortage confronting American firms. Third-party providers have access to a large talent pool.
Enhanced Customer Experience (CX) for Better Consumer Loyalty
Among the reasons why businesses outsource to Latin America is that BPO providers excel at consistently delivering great customer service. Superior CX is vital since it assists your company in developing a loyal and satisfied consumer base. A third-party team can improve the buyer's journey at every touchpoint, from the initial transaction to after-sales assistance.
Consider the benefits of improved CX:
More positive feedback. Why outsource to Latin America? A third-party specialist offers good customer experiences that strengthen consumer loyalty to your service or product. Buyers pleased with the product are more likely to endorse the brand. They return to purchase more or other goods, raising revenue while decreasing advertising expenses.

Stronger brand reputation. Excellent customer service leads to more brand advocates and a better ability to compete. The third-party staff's competence in customer service can help you outperform or keep pace with rivals. A strong brand image can also contribute to a bigger market share.

Increased return on investment  (ROI). Another reason you should outsource to Latin America is that constantly high levels of satisfaction boost ROI. Customers will purchase more if they have a memorable experience. The loyal ones will likely encourage or persuade others to use your products and services, increasing revenue.

More accurate customer information. CX reveals customer behavior, purchasing mindsets, and service or product inclinations. The third-party LatAm team organizes and evaluates this data to develop strategies for bettering the buyer experience.

Lower costs for operations. Another motivation to outsource to Latin America is that more effective CX increases sales while lowering operating expenses. Loyal customers continue to buy. This means you no longer need to allocate money to tap into new markets.
Reduced Ongoing Costs for More Disposable Funds
One reason for outsourcing to Latin America instead of building or expanding in-house staff is to decrease operating expenditures.
Examine the cost reductions associated with outsourcing back-office and administrative functions to Latin America:
Recruitment. When employing the services of a BPO company, which handles all aspects of the hiring procedure, recruitment costs can be brought to the lowest possible level. You can skip time-consuming, tiresome, and expensive steps, including job postings, candidate screening, testing, onboarding, and training.

Salaries. Another advantage of outsourcing to Latin America is that you incur little or no payroll-related costs. Getting full-time workers requires paying them monthly, even during slow periods. You also remain responsible for employee-related expenses, such as medical coverage and holiday and sick leaves.

Retraining and skill enhancement. The service provider shoulders staff re-training and upskilling to update them on the newest work techniques and best practices. Workers' abilities and knowledge must be enhanced to handle unexpected job issues. Usually, you need an extra budget when sending staff to seminars for further education.

Office equipment, supplies, and space. One rationale for outsourcing to Latin America is to save money on capital or investment. Outsourcing back-office activities such as customer assistance, help desk, or technical support outsourcing imply that the service provider will use its physical resources.
Multichannel Communications to Provide Constant Service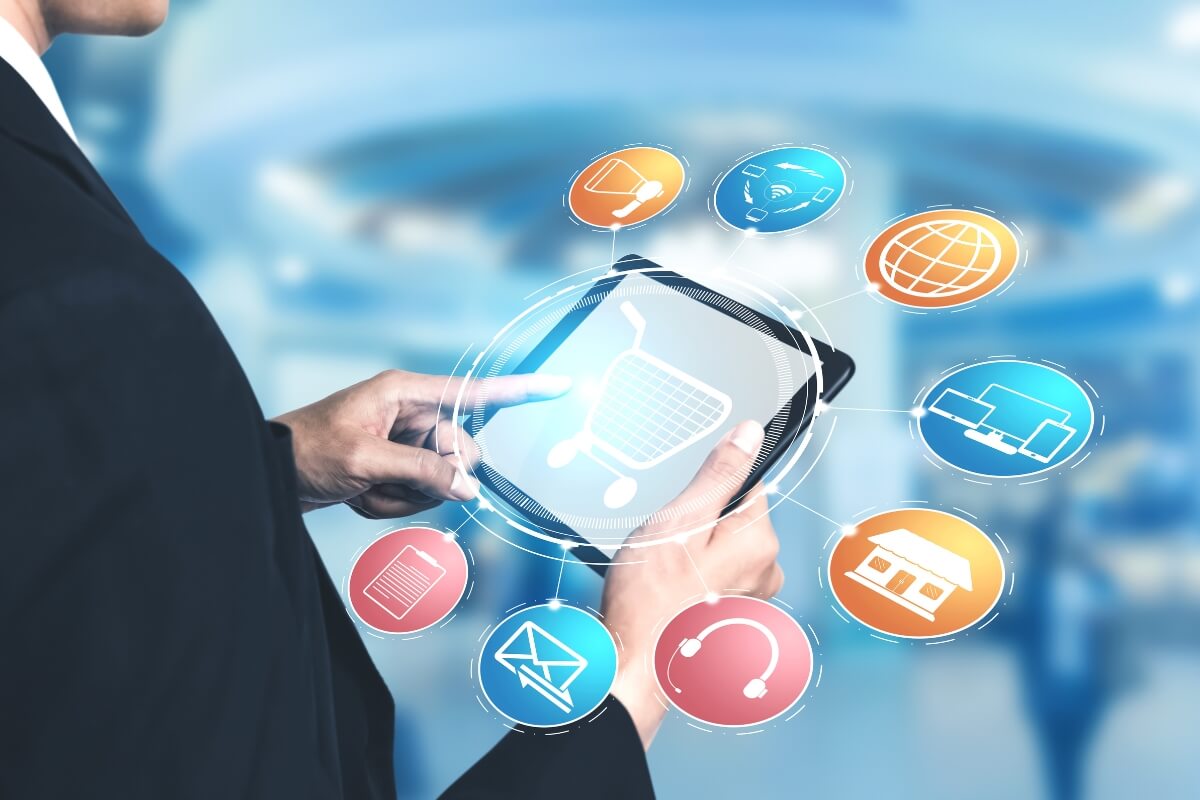 One leading reason to outsource to Latin America is seamless human interaction. The third-party LatAm provider can supply voice, video, and text communication services, which can then be combined into a single platform for integrated engagement.
This indicates that you, the third-party team, and consumers can interact fluidly even when switching channels or modes (e.g., from live chats to social media to phone calls) during the conversation. It makes sense to outsource processes, particularly customer service and technical support, to Latin America.
The most frequent multichannel modes are the following:
Social media is a well-known internet-based communication network where users can publish comments, recommendations, and complaints. LinkedIn, Facebook, TikTok, Instagram, and Twitter are examples.

Standard phones are classic and long-lasting fixed-line phones for regular communication.

Chatbots enable you to chat with an advanced program and ask common questions with text or voice messages. Chatbots are another perk of outsourcing to Latin America's service providers.

Email enables present and potential consumers to communicate electronically with the third-party team. Senders can attach photographs, notes, and files to their emails privately and securely.

A self-service portal is an accessible online resource to help customers fix product or service problems. This webpage contains video and text tutorials, forums, and frequently asked questions (FAQs).

Live chat allows customers to contact a live agent by posting questions and getting answers quickly on a small panel on your website.

Voice over Internet protocol (VoIP) telephony permits you to communicate with someone using a VoIP-enabled phone and a broadband connection. While more costly than regular phones, VoIP phones provide better call quality.

Short message service (SMS) lets customers send brief text messages to third-party agents via mobile phones. Ask by SMS and receive rapid responses.
The Bottom Line
Obtaining outsourcing services from this location provides a number of proven advantages. Aside from the reasons mentioned in this article to outsource to Latin America, you can acquire third-party LatAm teams willing to perform outsourced functions anytime.
Third-party LatAm teams are accessible on any schedule. They can work on weekends, holidays, and late evenings to assist employers, clients, and end users, regardless of location. You will benefit most from their work qualities and attitude when you partner with the right BPO provider.
Let's connect if you want to learn more about why you should outsource to Latin America.