Among the ways virtual assistants (VAs) in Mexico can help you grow your business is that they can speak English and Spanish well. These language skills prove beneficial when your company serves Latinos or any Spanish-speaking consumer market in the U.S.
As bilingual VAs, Mexican professionals can perform different tasks to lessen your and the in-house staff's workload. They are also more affordable than their American counterparts.
This article lists the different bilingual virtual assistant tasks. Keep reading to discover more.
Bilingual Virtual Assistant Tasks to Outsource to Mexico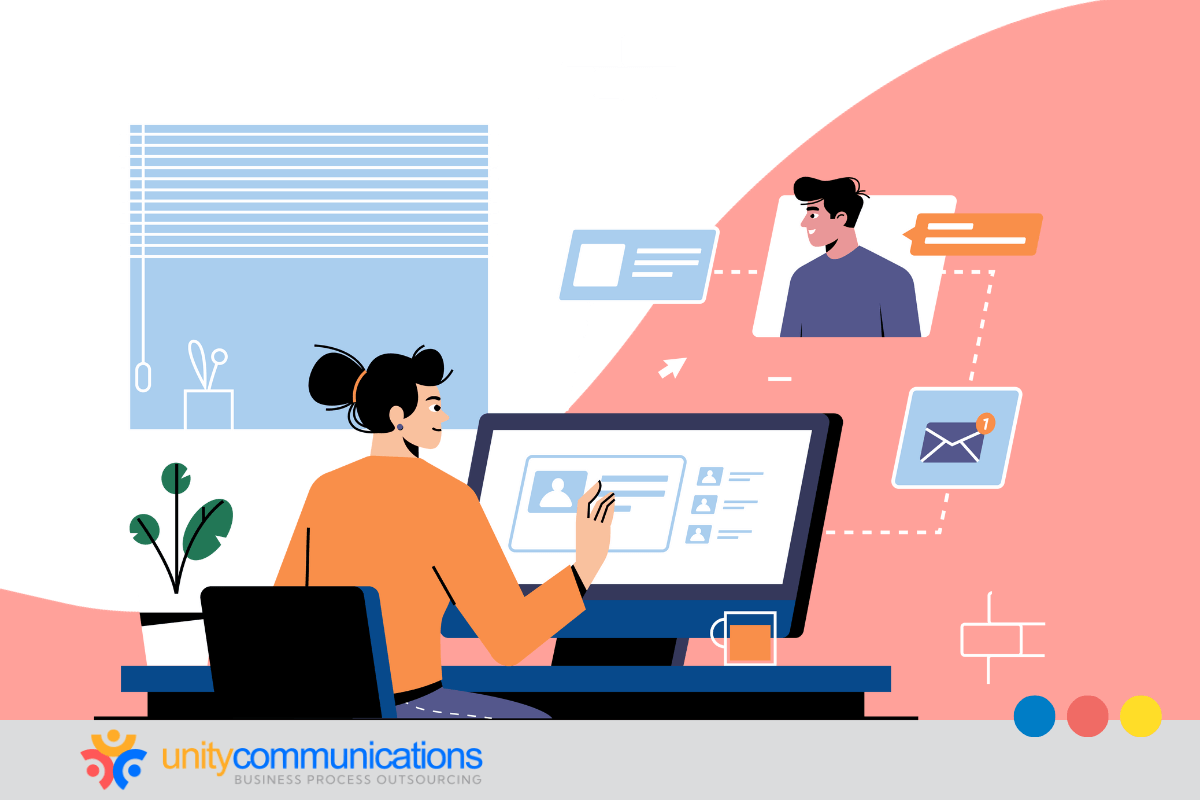 Below are the tasks that you can delegate to a Mexican virtual assistant: 
1. Administration
Among the benefits of virtual administrative assistants is having someone help with running office affairs smoothly and enhance in-house or remote staff communication. Administrative duties also involve the VA taking short trips or performing personal errands for you. If your workplace has many customers or clients, the VA can organize the scheduling and other related activities to keep operations running properly. 
Examples of administrative roles include: 
Forwarding and replying to emails 

Making and sharing spreadsheets

Organizing online files and documents

Sending notices regarding necessary duties

Listening and responding to voicemail messages

Monitoring daily office spending and other similar activities 

Purchasing gifts and office items online
2. Appointment Setting
One bilingual virtual assistant task to outsource is appointment setting. The VA often acts as a sales development representative, arranging meetings for the sales team and possible leads. They typically follow a script to schedule appointments for the sales team, which will then try to close the deals. 
The following are a few of the responsibilities of appointment setters:
Handling sales rejections and objections

Developing and sharing reports of daily appointments

Showing a positive attitude and disposition to each potential customer

Explaining the products and services to prospects during appointments
3. Bookkeeping
Keeping your finances sorted without hiring an expensive accountant or financial expert is a possible bilingual virtual assistant task to outsource. The VAs can take charge of various basic accounting tasks that consume your time. They use software such as Quickbooks, Xero, Freshbooks, or Oracle NetSuite to keep records of your financial transactions. 
Bookkeeping VAs duties comprise:
Documenting and managing basic payroll, including overtime pay and bonuses.

Invoicing customers, clients, suppliers, vendors, and other business partners.

Assisting with tax management.

Helping with banking transactions, such as settling bills and transferring funds.

Updating and reconciling financial records using the accounting software of your choice. 
4. Calendar Management 
Calendar management is among the bilingual virtual assistant tasks to subcontract to a third-party provider. VAs offer professional day planning for busy business owners and executives. They are proficient in different administrative or clerical tasks, permitting you to stay on top of the game and focus on high-level duties such as strategic planning. 
Here are a few tasks a calendar management VA can do:
Making plans for social events

Maintaining all of your appointments, activities, assignments, and due dates

Overseeing payroll, invoicing, and scheduled bill payments

Planning your vacation days

Sorting due dates based on their importance and timeliness

Making calls and sending emails to follow up on appointments and task deadlines
5. Client relationship management (CRM)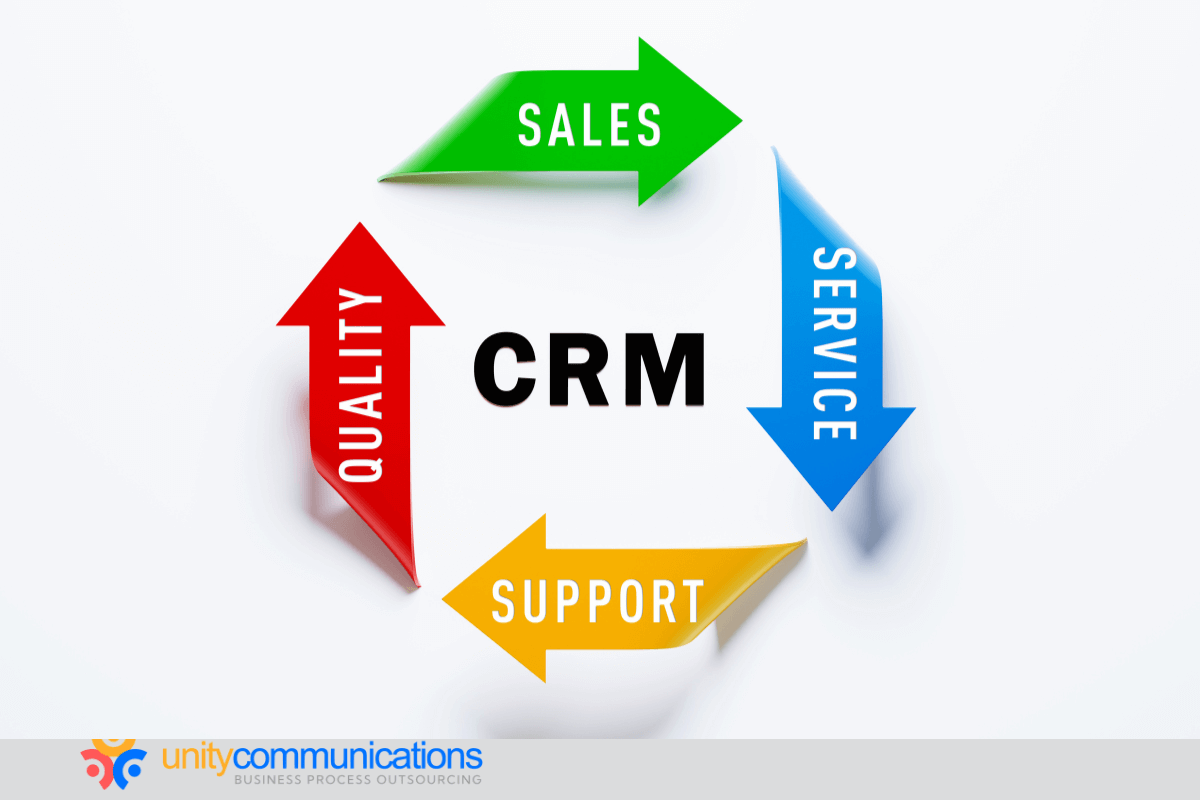 Another bilingual virtual assistant task to turn over to a service provider that is engaged in back-office outsourcing is CRM. The VA organizes client, customer, and prospect information to help enhance your business relationships. CRM data management is crucial but time-consuming, so allowing a specialist VA to handle it is ideal.
CRM handling entails:
Contacting clients directly to address issues and respond to questions.

Maintaining client records and supporting materials for customer self-service portals.

Enhancing CRM database administration procedures.

Deleting redundant database entries to provide correct information.

Generating detailed data reports from the information in the CRM database.
6. Cold Calling
Contacting potential customers or clients to persuade them to buy or subscribe to your product or service is a bilingual virtual assistant task to outsource. The VAs can execute this sales strategy through phone calls, email, social media, and other communication channels. 
Below are the following tasks for cold-calling VAs:
Locating and vetting leads

Discovering the customer's unique pain points that your company should solve

Making changes to the cold call script

Examining and enhancing their calling style

Upselling and cross-selling to prospects

Making a list of cold calling best practices and advice after reviewing the calls made
7. Content Writing or Copywriting 
One of the tasks that bilingual virtual assistants outsource is content writing or copywriting. The skilled Mexican VA can develop and write content for your website, product, and service to make them more professional and engaging. They can also assist in composing letters or articles for you and other executives before sending them to clients. 
The following are some content or copywriting responsibilities:
Discovering relevant subjects affecting your business

Proofreading copy and drafts to guarantee their correctness 

Writing blog posts, white papers, case studies, newsletters, and press releases

Integrating keywords in copy or draft to rank on search engines
8. Customer Support 
Among the bilingual virtual assistant tasks to delegate is customer service. The VAs help you build, maintain, and improve a good public image by handling daily interactions with your customers or clients. They answer customer questions convincingly about your company, products, or services and help resolve issues or concerns.
Below are some customer support duties:
Providing basic technical assistance to customers or employees 

Receiving transmitted calls or contacts and documenting call logs

Replying to customer questions and concerns through chat or messaging platforms

Answering and responding to customer questions via phone calls or emails 
9. Data Entry 
Gathering, sorting, encoding, and digitizing data with software are bilingual virtual assistant tasks to outsource. The VAs can handle your data entry services, one of the most time-consuming and tedious roles, at a fraction of the cost. They help you with this process to allow you to focus more of your time and effort on urgent, high-value activities. 
Among the responsibilities of data entry VAs are:
Mining and reviewing initial data and with data analysis software.

Entering information into spreadsheets and documents. 

Ensuring the encoded data is accurate. 

Verifying old data and revising or updating the records.
10. Educational Services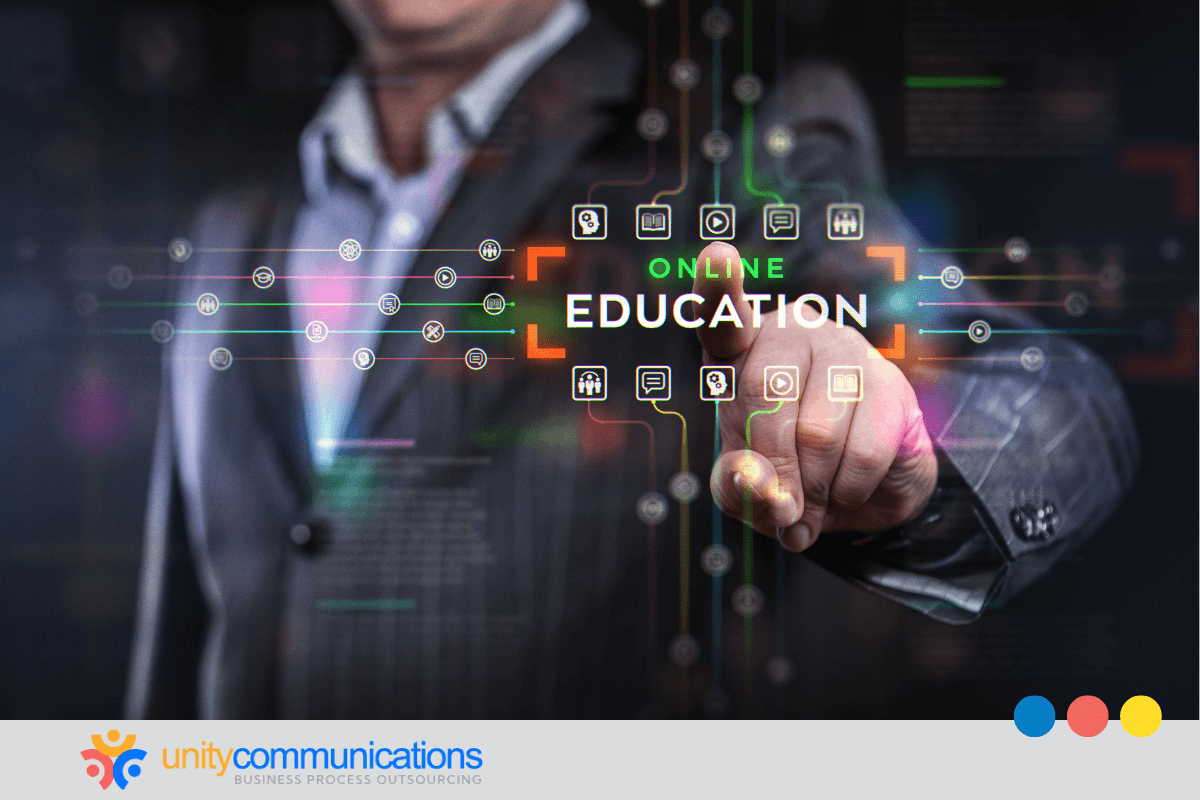 One of the tasks that bilingual virtual assistants outsource is running education operations. The VAs can manage different administrative activities, including tracking student records, arranging schedules, and updating databases. They have broad experience and knowledge in education and are familiar with sector-specific platforms.
Education VAs have the following responsibilities:
Delivering first-rate assistance on registration processes and guidance courses

Helping design and arrange lesson plans, presentations, and other course materials

Aiding faculty and school staff by performing research and outlining findings

Facilitating communication among students, teachers, and staff 

Supporting educational events (e.g., seminars and workshops)
11. Event Organizing 
Another bilingual virtual assistant task to outsource to a third-party team via a business process outsourcing (BPO) company is event organizing or planning. VAs are helpful when preparing a promotion event or a special affair for potential major clients. They can assist you in improving the details and arranging the function. 
Check out some event planning activities that you can outsource:  
Putting together a guest list

Developing a theme

Making a timetable and plan of action

Choosing an event location

Coordinating with meal, photography, and amusement vendors

Distributing invites to guests 

Promoting and recording the event on social platforms 
12. Graphic Design 
Developing, designing, and generating visuals for your marketing and sales projects are bilingual virtual assistant tasks to delegate to a BPO agency. The VAs can help you with image editing and enhancement tasks that take hours to complete. They can also make graphics for your social media accounts to improve content and design brochures, manuals, and other printed materials for the company.
Graphic design activities involve: 
Designing brand identities.

Editing and retouching images for digital signage.

Producing visual materials for use in an advertising strategy.

Setting up a print advertisement's design.

Crafting an image to go with social networking posts and the company website.

Providing blog post illustrations.
13. Healthcare Services 
One of the bilingual virtual assistant tasks you can outsource is assisting medical professionals in scheduling appointments, overseeing email accounts, and following up on medical billing and insurance claims. The VA can help free up considerable time for physicians, doctors, and other healthcare practitioners, letting them pay more attention to patient care and service. 
Healthcare or medical VAs' assignments cover:
Replying to patient inquiries through phone, email, or live chat.

Resolving patient concerns and issues in a timely and efficient way. 

Maintaining a full understanding of your products and services.

Updating patient data and transaction records in the database.

Offering easy-to-understand and correct pricing information.
14. Job Enlistment 
Another important bilingual virtual assistant task is recruitment. The VAs' primary function is to seek, attract, and hire competent and qualified workers for your company. They will save you time and effort since this process is tedious and time-intensive. Looking through applications and recommending the best candidate to hire is their specialty. 
Job enlistment involves the following responsibilities:
Generating a job detail that includes qualifications and requirements

Posting the job opening on various online employment networks

Evaluating the resumes of applicants

Contacting selected candidates for interviews and tests

Interviewing candidates and helping with the assessment 

Updating applicants on their application status
15. Lead Generation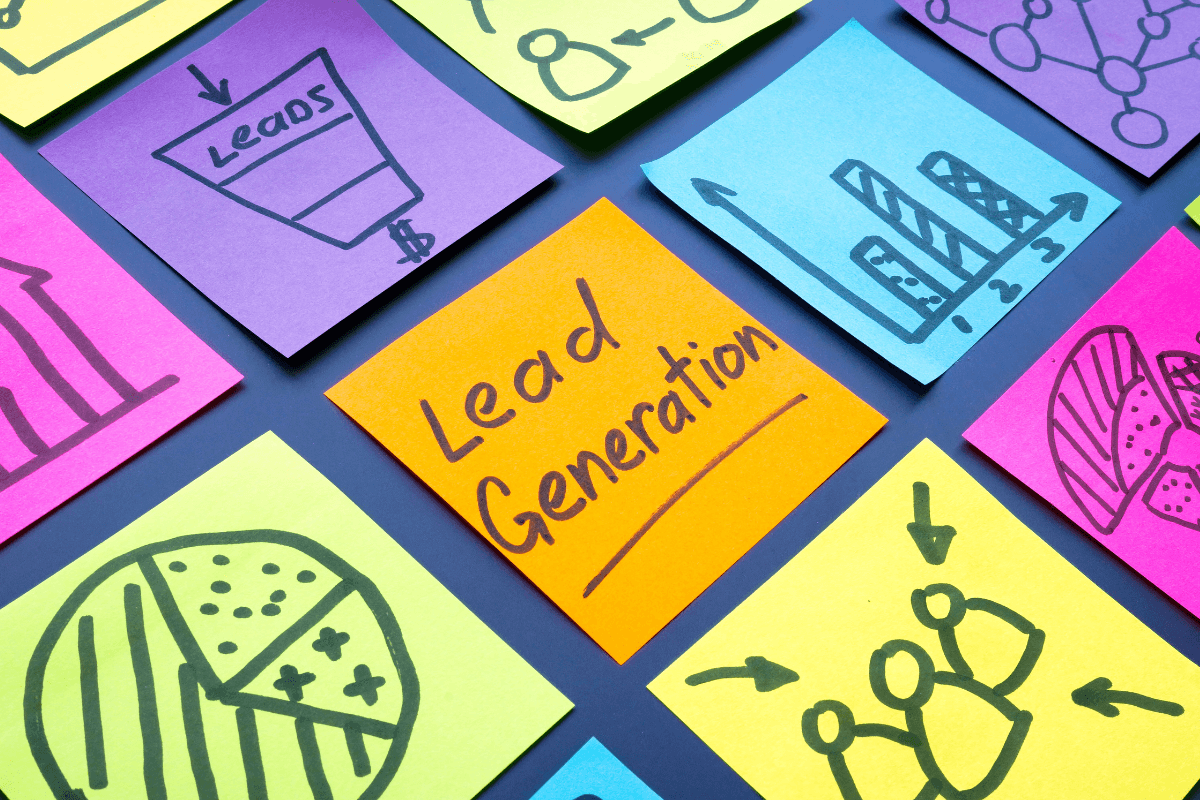 Harnessing different marketing channels to obtain many qualified leads for the business is a bilingual virtual assistant task you can subcontract to a third-party provider. The VAs can manage every process across the various lead-generation points. They apply multiple methods to contact potential leads and convert them into customers. 
Lead generation VAs' duties include:
Executing lead generation activities by investigating the target customers.

Offering insights on the latest consumer trends.

Identifying campaign

key performance indicators (KPIs)

to help raise conversion rates.

Building and maintaining records of qualified leads.

Gathering and analyzing lead information to help the sales and marketing team.
16. Marketing
One essential bilingual virtual assistant task that you can outsource is marketing. VAs can help you increase product or service sales by marketing them to target consumers. They can publish and distribute catchy advertising slogans or messages to attract new buyers. Developing creative ways to retain existing customers by upselling or cross-selling can also be their duty. 
Here are some duties that you can give to the marketing VAs:
Determining direct and indirect market rivals

Arranging celebrity and influencer promotions

Designing methods to enhance marketing activities

Using various communication channels to reach the target market 

Organizing product launches and other similar events
17. Onboarding Assistance 
One of the bilingual virtual assistant tasks to outsource is assisting in smoothly integrating newly hired remote workers. The VAs will introduce the fresh recruits to their team members, give them new manuals and work standards, and help them better understand their roles and requirements. 
Onboarding VAs are also responsible for:
Sending hardware and software systems. 

Helping the rookies finish contracts and other paperwork.

Coordinating with the remote workers regarding the proper tools and software. 

Providing passwords, usernames, and other necessary security measures.

Training the remote team for a certain period per management advice.
18. Project Management
Managing your business projects, helping you conceptualize your ideas, and making them work are bilingual virtual assistant tasks you can delegate to a BPO provider that offers various functions, such as contact center as a service (CCaaS). The VAs assist you throughout the process, from initial planning to the completed product or service delivery.  
Check out some project management activities VAs can help with: 
Managing everyone and everything involved with the project.

Making and maximizing the budget to avoid overspending.

Implementing best practices and standard operating procedures.

Conducting quality assurance checks.

Confirming project completion and transferring deliverables to clients. 
19. Research 
A critical bilingual virtual assistant task to subcontract to service providers that offer different outsourced processes (e.g., technical support outsourcing and healthcare services) is research. The research consists of many types and can be an overwhelming task. VAs can ease the burden by collecting timely and relevant information to help clients make decisions. 
The following are examples of typical research jobs:
Looking for accurate data from the internet, books, and other sources

Studying academic and technical articles related to business

Conducting interviews with relevant sources (e.g., subject matter experts)

Organizing research materials for presentations 

Double-checking the authenticity and credibility of sources 
20. Search Engine Optimization (SEO)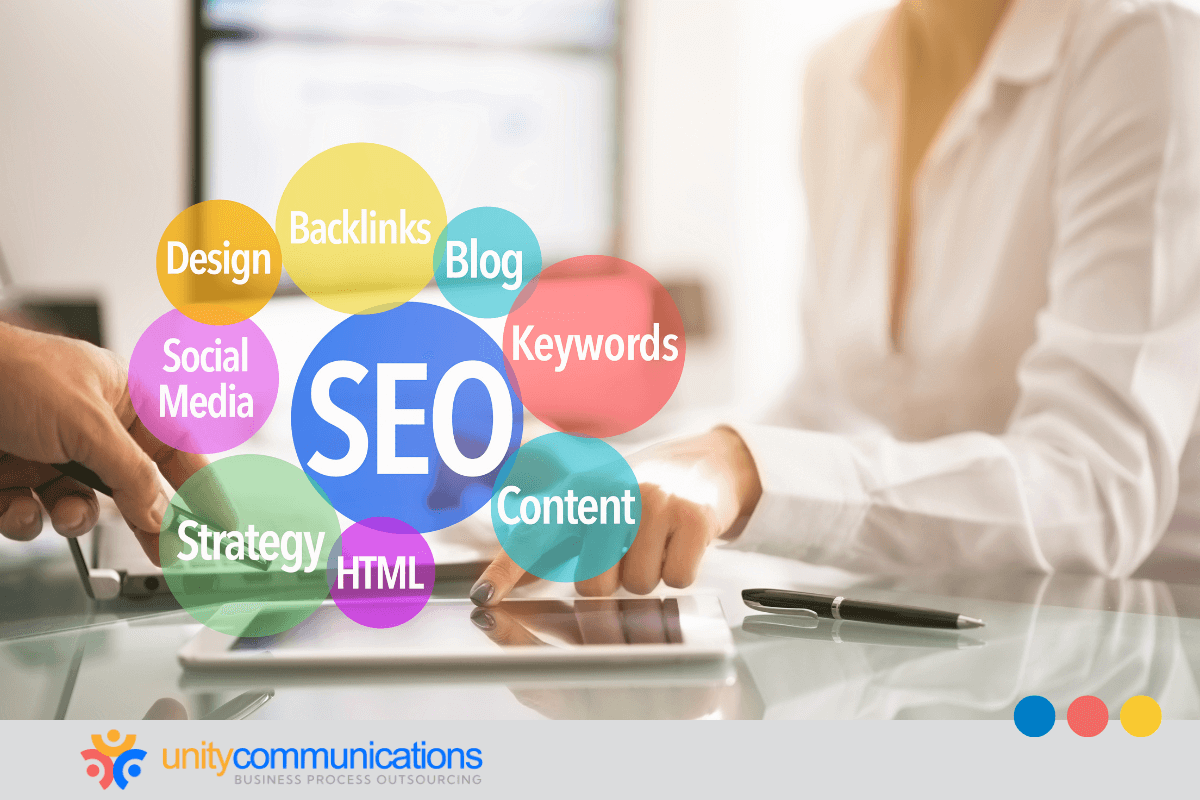 Boosting online presence, raising the webpage rank, and optimizing company websites are bilingual virtual assistant tasks you can also outsource. Your specialist VA is skilled in using different SEO tools and knows how to leverage search engines to promote your product or service.
Below are SEO tasks that VAs can handle:
Performing research to find high-quality keywords

Using SEO tools, such as Google Analytics, KWFinder, Ahrefs, and SEMRush

Managing site structure and organizing pages into categorized topics

Gathering data from your website regarding demographics and user activity

Contributing to link-building efforts 
21. Transcription
One of the bilingual virtual assistant tasks to delegate is converting live streams or recorded audio files to text format. The VAs ensure high-quality text files are stored on your digital platforms. They thoroughly transcribe all the files to allow you to spend more time and energy in the critical areas of the business. 
Transcriptionists are responsible for:
Transforming videos into more digestible blog content

Getting rid of repeats and stops to produce rich written material

Converting in-person interviews into engaging blog posts

Observing all formatting guidelines to

improve search engine rankings

 

Converting long-winded notes into straightforward documents 
22. Travel 
Your travel planning and scheduling are among the bilingual virtual assistant tasks you can entrust to a BPO company. The VAs can make arrangements for you and look after your travel needs. They help you lessen stress by searching for and booking the right flight schedule, hotel, and transportation. If your job involves frequent travel, a VA is an ideal hire for you.  
Look at some travel-related tasks that VAs can handle: 
Finding affordable flights, automobile rentals, and hotels

Booking transportation and accommodations 

Buying tickets

Signing up for the events and conferences you must attend 

Updating you on the business while you are away 
23. Social Media Handling 
One of the major bilingual virtual assistant tasks is social media management, in which the remote VAs regularly track content on different online networks (e.g., Facebook, TikTok, and LinkedIn). They can also develop regular content for your social media accounts to reach the target audience, promote products and services, and answer questions. 
Consider the activities social media VAs can do:
Updating social media content and profiles

Posting messages that let viewers participate

Applying general and custom hashtags

Replying to customer comments and feedback

Writing copy to generate product or service interest

Designing a

social media calendar

 
24. Video Editing
Managing, arranging, and manipulating video or audio content are bilingual virtual assistant tasks to outsource. VAs skilled in video editing can aid you in tweaking, revising, and publishing reels of footage before the deadline. They can help you create and gather different videos, sharing their expertise and knowledge to make them more attractive and interesting.  
Video editing assignments entail:
Changing the sound level

Supplying voice narration

Combining video clip sequences

Executing smooth and visually appealing transitions 

Inserting subtitles in different languages

Reducing background noise

Recording images from various perspectives

Documenting and saving the video in different formats 
25. Website Development and Maintenance 
Developing and publishing your website so that customers can check out your products and services and eventually purchase them are among the bilingual virtual assistant tasks you can outsource. VAs specializing in website development can help you with coding and adding images to improve your online store's performance and look. They can raise every webpage's quality and enhance its details. 
Their tasks consist of: 
Encoding and updating information about your company, products, and services

Linking your online page to social media

Tracking website visitors

Performing HTML coding

Ensuring the website is running smoothly

Deploying user-friendly features

Obtaining a unique and easy-to-remember URL 
The Bottom Line
No matter how small, any company will profit from recruiting one or a few bilingual virtual assistants to handle certain tasks. Instead of doing many activities alone, you can hire a third-party contractor to help you save time and money. Ideally, you should hire one VA first and add another to your team once you become familiar with their operations. 
The bilingual virtual assistant tasks listed in this article still need to be completed. So decide which processes you can trust. Mexican VAs can perform more functions than you might expect. 
Let's connect if you want to learn more about bilingual virtual assistant tasks for your organization!