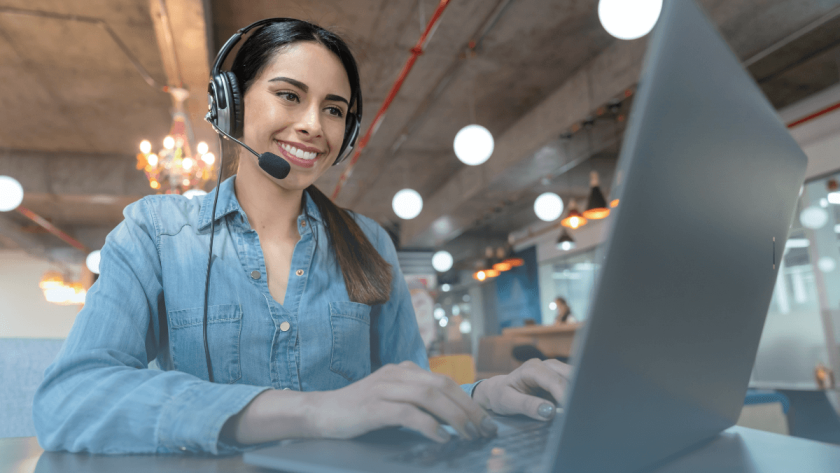 Written by Allie Delos Santos
As a business owner, you probably need to wear different hats. However, trying to do everything by yourself can lead to burnout.
You do not have to do everything yourself; you should not. You can outsource tasks that are not your forte and hire a virtual assistant in Mexico to manage them.
Your time is valuable and limited, and you likely need to devote your efforts to valuable, revenue-generating tasks that grow your business. Working with a nearshore virtual assistant can help with the rest.
Here are the reasons you should hire virtual assistants from Mexico:
Why You Should Hire Virtual Assistants from Mexico
Working with a virtual assistant sounds great, but where do you find one? Many service providers in Mexico are virtual assistant agencies that match you with candidates who fit your requirements.
So what is business process outsourcing (BPO)? BPO means offloading tasks to an external provider. BPO companies are third-party vendors who manage the outsourced function on your behalf. They may pair you with pre-vetted virtual assistants to help with administrative duties.
Let us explore why you should hire virtual assistants from Mexico.
Little to No Time-zone Difference
Working with a virtual assistant from Mexico is like working with an assistant in the U.S. There is little to no time zone difference between you, so communication is seamless. You might experience more challenges hiring an American virtual assistant from another state with a different time zone because it could lead to missed deadlines and scheduling issues.
Choosing Mexico as your outsourcing destination minimizes confusion related to time zone differences. Setting deadlines and scheduling meetings is easy since the virtual assistant works almost the same hours as your business. Even spontaneous meetings should be fine.
Communication speed is something to consider when hiring a virtual assistant. Mexican virtual assistants deliver the same quality of work as those from the United States.
High Skill Level
You should hire virtual assistants from Mexico because of their high skill level. The work quality that Mexican virtual assistants offer is equal to that of their American counterparts. They are skilled and knowledgeable in their fields.
Back-office outsourcing companies that hire Mexican workers endorse their qualified employees, reassuring clients that the virtual assistant has the needed skills and certifications to fill the vacant position. The employees then receive equivalent training and coaching to further boost their competency.
While Mexico has minor cultural differences from the U.S., its labor force is still dedicated to their careers to achieve success. Passionate employees exist worldwide. You would only limit yourself by assuming that virtual assistants from Mexico are not qualified or knowledgeable to meet your outsourcing needs.
Strong Internet Connectivity
Your virtual assistant must have a reliable internet connection if you collaborate remotely. Hiring offshore, where many people live in rural areas, can be challenging.
Mexico has good internet connectivity compared to other parts of Latin America and offshore destinations, so you should hire virtual assistants from Mexico. Most Mexican service providers offer plans that include unlimited data usage.
Public Wi-Fi connections should also have enough bandwidth for most work activities, even video calls. However, the best option is to work with a virtual assistant agency with managed IT networks to ensure a reliable internet connection and maximum data security.
Affordable Service
Most virtual assistants from Mexico charge less per hour than those in the U.S. Some virtual assistant agencies charge monthly, but the overall price range starts at $5 per hour per staff member. Freelance virtual assistants also charge less due to the conversion factor between American dollars and Mexican pesos.
Mexico also has a lower cost of living than the United States. The average cost of living in Mexico is $786, 64% less expensive than the $2,213 in the U.S. This differential eliminates the need to pay a large sum to sustain a family living in an American suburb.
While paying Mexican virtual assistants $5 per hour may seem too good to be true, it is vital to consider the economic factors and conversion rates between the two countries. By hiring nearshore virtual assistants, you leverage Mexico's quality of work while saving money.
Growing Bilingual Workforce
Hiring virtual assistants from Mexico is a good idea since many citizens are bilingual. Although Spanish is the most commonly spoken language, most of the population also speaks English. This is excellent news if you need someone who can easily work and communicate in your preferred language.
Having a bilingual virtual assistant is convenient for all parties involved. It also shows that the virtual assistant tried to learn about the client and their culture by studying another language. Although this may seem minor, it makes communication easier when working remotely or talking via phone.
Moreover, much of the population is familiar with American culture, so you should hire virtual assistants from Mexico. The cultural similarity makes them more effective and reliable at accomplishing tasks.
Well-educated Virtual Assistants
Many Mexican workers are well-educated. They have university degrees, and some have undergone additional training or certification.
They are also fluent in English. They can communicate with your internal team and complete their work efficiently without any difficulties.
The current generation of Mexican professionals ranges from 20 to 30 years old, while the median age in Mexico is 29.2. This age group grew up using computers and social media. They are adapted to remote work and have consumed English content for years. They use tools similar to U.S. workers and have a more creative approach to problem-solving.
Low Staff Attrition
Another reason you should hire virtual assistants from Mexico is the country's low attrition rate. Regions such as Eastern Europe and India experience strong talent competition, especially for international clients. As Mexico gains more exposure to the foreign BPO market, more clients will vie for Mexican workers, but the retention rates are better for the most part.
This factor benefits foreign clients by guaranteeing they start and end a project with the same lead staff. The talent and knowledge that worked on the project will stay and benefit new hires with their retained experience.
Client companies lose more than the mere output of virtual assistants who quit when staff attrition is high. They also lose institutional knowledge, which is crucial for solving difficult problems and meeting the project turnaround time.
Professional Service Level
Mexican virtual assistants and BPO firms take service delivery very seriously. Mexico did not always have a positive reputation as an outsourcing destination in the same way as the Philippines or India.
However, the country has recently become popular in manufacturing, software development, information technology (IT), and technical support outsourcing. Mexico is now a go-to destination for American companies. You can expect the same level of professionalism, easy communication, and no-fuss collaboration you get at home from Mexican virtual assistants.
The reasons to hire a virtual assistant from Mexico are their professional and hardworking attitude and almost real-time communication with in-house staff. Virtual staffing agencies are working hard to find, recruit, train, and retain talent pools.
Mexico's Potential as an Outsourcing Destination
Now that you know why you should hire virtual assistants from Mexico, let us discuss the country's potential as an outsourcing destination.
Specialized services:

Mexico manages non-core services, such as human resources (HR), call centers, and help desks, for its clients. However, the country is moving towards more specialized services as more firms invest in employee upskilling and the government improves IT infrastructure.

Modern tech hubs:

The country is one of the best outsourcing destinations in Latin America, especially for IT. It has five main tech hubs across different cities, including Mexico City, Tijuana, Guadalajara, Yucatan, and Monterrey. Each location has talented professionals and excellent tech ecosystems.

Advanced digital ecosystem:

Mexico ranked 13

th

in Tholon's Top 50 Digital Nations List of 2021. This ranking is due to the country's diverse population, innovation, and super cities.

Affordable service:

Hiring from Mexico allows companies to operate at a lower cost while working with reputable service providers.

Leading manufacturing destination:

Some businesses in the U.S. see Mexico as an ideal manufacturing destination due to its proximity.

Various benefits and competitive advantages:

Companies also appreciate Mexico's reasonable tariff rates, stable labor relations, advantageous currency exchange rates, and more affordable land transportation costs.
Hiring virtual assistants from reliable staffing agencies in Mexico allows companies to work with trained workers who can handle all tasks assigned. They are also well-versed in the most up-to-date software, such as contact center as a service (CCaaS) and customer relationship management (CRM) systems.
Common VA Tasks Offered in Mexico
The Mexican labor force is educated in various fields and can handle any function you throw at them, so you should hire virtual assistants from Mexico. Here are six tasks your virtual assistant can perform:
Data entry:

Data entry services

are tedious and repetitive. However, almost all companies transfer essential information into a database or spreadsheet. A virtual assistant can help you with this task in no time.

Email management:

You can share your email password with your assistant using a password manager and have them filter your email. They serve as a gatekeeper while you provide a response template for generic emails.

Social media management:

Maintaining social media accounts is time-consuming, so take this off your plate by working with a virtual assistant. They can allot one to two hours per day to update your accounts.

Content creation:

Your brand needs a good website and web content. A virtual assistant with a knack for content writing will save you time researching, writing, and publishing content.

Tech support:

You can employ a virtual assistant to manage your chat support portal to help end customers troubleshoot issues and address inquiries. They can also help you design your website and solve computer problems.

Lead generation:

Lead generation is crucial in business but tedious and time-consuming. Consider establishing standard operating procedures (SOPs) for generating leads and having your virtual assistant do it.
The Bottom Line
When considering hiring from nearshore locations such as Mexico, you increase your application pool and the chance of landing the best virtual assistant. Hiring from another country may be daunting, but with the help of a reputable staffing agency, you get more bang for your buck.
If you are unsure how to hire a virtual assistant from Mexico, contact Unity Communications today!