Companies have adopted next-generation contact center technologies to improve customer service, technical assistance, and sales support operations. Contact center as a service (CCaaS) is a prime example of such technology.
This latest service innovation has proliferated since the pandemic. Many businesses have seen growth after implementing CCaaS in their operations.
Read this guide to learn more about CCaaS and how it can benefit your business. This easy-to-understand blog post discusses the service's purpose, features, advantages, disadvantages, and market future.
What Is Contact Center as a Service?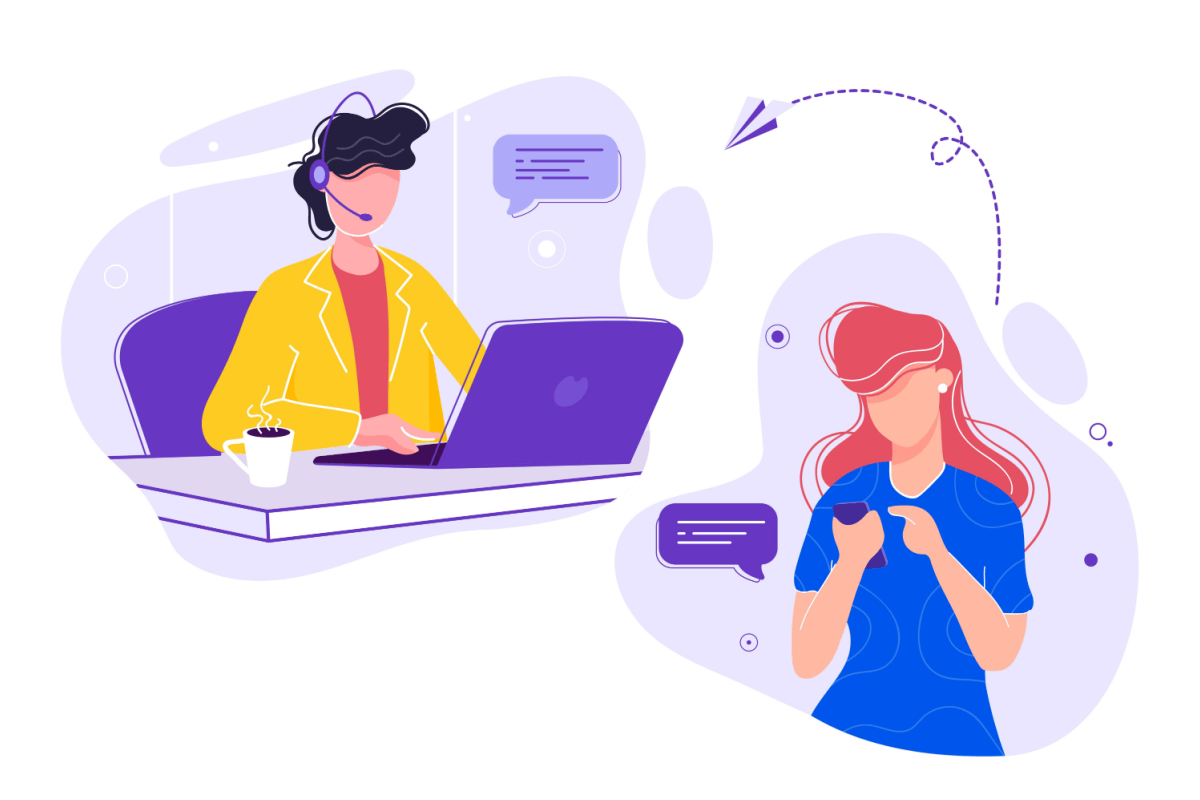 CCaaS refers to the cloud-based contact center system that allows companies to use third-party software for their external communication processes. A cloud-based system, also called cloud computing, refers to delivering critical services via the internet.
Service providers, such as business process outsourcing (BPO) companies or third-party vendors, host and handle CCaaS in an off-site data house.
Such firms offer flexibility in payments. Clients can operate on a pay-as-you-go basis or determine a periodic fee based on their service usage. Service providers offer out-of-the-box experiences as well. CCaaS is immediately available for use, incentivizing companies to subscribe.
In a CCaaS setup, the BPO company provides only the communication software. You either have to rent or purchase other contact center resources such as infrastructure. The BPO partner manages the processes for you.
Many CCaaS solutions are executed in the cloud, but some organizations use on-premises CCaaS. A CCaaS solution also provides different communication channels. They can simplify the interaction between contact center agents and customers at every touchpoint.  
What Are the Features of Contact Center as a Service?
Below are some of the salient characteristics of CCaaS.
Interactive voice response (IVR) and automatic call distribution (ACD)

. IVR enables customers or users to speak with an automated program. Upon answering a caller, IVR routes the call to the agent who can best address their issues. ACD, or call routing, distributes voice calls to the right agents based on predetermined benchmarks.
Customer relationship management (CRM) integration

. CRM refers to the technology that manages interaction and relationships with consumers. CCaaS connects to a CRM system to facilitate consumer data, such as interaction history, documents, and business tasks.
Customer experience tracking and software analytics

. CCaaS monitors customer and user data collected from contact center functions. It gathers and assesses insights such as

consumer patterns, complaints, preferences, and behavior.
Management processes and call recording

. CCaaS assists in evaluating agent performance and output. Service providers can monitor and document inbound and outbound calls for assessment and training. The solution also helps your business comply with government rules on call recording.
Artificial intelligence (AI) and natural language processing (NLP)

. CCaaS implements AI- and NLP-driven chatbots and virtual assistants to support agents with consumer interaction and routine tasks. These advanced technologies also collect customer data to deliver a better customer experience. 
What Are the Industry Prospects of Contact Center as a Service?
Emergen Research projects that the global CCaaS industry will reach $17 billion in 2030 from nearly $4 billion in 2021, with a compound annual growth rate (CAGR) of 18% within the forecast period. 
There are two main revenue drivers at play. First, there is increasing demand for cloud-based contact center services. Second, more contact centers provide helpful application programming interfaces (APIs).
Growing demand is a significant contributor to the expected CCaaS market expansion. Particularly, companies need incoming and outgoing call rerouting facilities and enterprise-grade security and scalability. Small businesses have increased the use of contact center solutions to provide a fluid customer experience for greater customer retention.
The report notes other reasons for the demand surge for CCaaS. Among them are the quick management of error-free data in one place and real-time tracking that offers insights into a business service, output, and workforce optimization. An optimized workforce translates to lower human resources costs.
The study points out that integrating the different APIs boosts a high demand for CCaaS. Adding to this is the growing customer preference for self-service functions, including ACD, chatbots, IVR, and automated customer callbacks.
Further, the report cites that industries such as airlines, tax authorities, and healthcare providers experienced an increase in contact volumes due to the pandemic, leading to greater demand for CCaaS solutions. 
What Are the Benefits of Contact Center as a Service?

Let's look at the seven advantages of CCaaS.
1. Flexible Charges 
A contact center provider offers pay-as-you-go (PAYG) pricing for its CCaaS solutions, including audio (inbound and outbound) calls, messaging, and video call services.
PAYG is the amount you pay for using a service. This is similar to the billing systems of electric, water, and other utility companies. The charge to settle is based on how much you use per period. The more you consume, the higher the rate.
Here are the reasons PAYG is favorable for your business.
Picks only the services and features needed

. Choose a few functionalities at the start. Then add more or remove features depending on the contact center's performance.
Reduces expenses

. You do not have to worry about high initial costs because you rent, rather than purchase, the solution.
Generates higher revenue

. Lower overhead or ongoing costs translate to more income. Flexible service fees allow you to manage expenses to enhance the bottom line.  
2. AI, NLP, and Machine Learning (ML) Integration
A CCaaS solution incorporates AI, NLP, ML, and other next-generation applications that imitate human conversations. These technologies also handle multiple tasks to lessen the workload of contact center agents.
Consider these gains when choosing an AI/NLP/ML-based CCaaS:
Evaluates the consumer's voice

. It determines and analyzes customer concerns and frustration during the initial call. It then routes the call to human agents best qualified to handle their issues. 
Reduces operating expenses

. An AI/ML-driven system is operational around the clock. You don't need to hire more employees when call volumes are high or to fill in late-night or weekend shifts.  
Boosts key performance indicators (KPIs).

Metrics are expressed in numerical values to measure contact center performance. KPIs include average queue time, average answer speed, and abandonment rate. AI and ML help enhance certain KPIs for better agent productivity.  
3. High Dependability 
CCaaS provides high reliability and uptime, enabling customer service, help desk, and sales support activities to run under any circumstance. These features help hone consumer experience, team output, and sales.
Uptime refers to the period when the service is operational. The opposite is downtime, which is the time when CCaaS isn't functional. The ideal uptime is at least 99.99%, while downtime must not be more than 0.1%.
Why do you need almost 100% CCaaS uptime?
Avoids financial losses

. A contact center that runs continuously despite power outages or technical issues is a boon for customers and users. They can contact you anytime to resolve their product or service concerns. Consumers might switch brands when the service is not completely reliable or has long downtime. 
Offers nonstop support or service

. Current and potential customers can contact you for inquiries, requests, and complaints 24/7, including on weekends, late nights, and holidays. 
4. Scalable Services 
CCaaS lets you increase or decrease its capabilities, features, or functions based on business requirements and performance. You can even scale up or down the number of hired agents without affecting the current contact center operations. 
Check out some of the perks of scalability:
Enables the hybrid setup

. Scalability distributes contact center processes between your in-house team and the BPO company. Your group tackles complex technical and customer issues while the provider handles common inquiries. 
Provides a self-service function

. Access this feature anytime, especially during busy months when transaction and call volumes are high. The on-demand capability is handy on special ecommerce shopping occasions and holidays. 
This leads to cost efficiency

. Scalability helps you get the right number of staff to maximize contact center activities. It keeps human resource costs down while raising employee productivity. 
Means more flexibility

. A scalable system allows you to react and adjust swiftly to changing customer needs and demands. 
5. Compatible With Popular Third-party Technologies
CCaaS solutions work well with many third-party applications such as CRM, marketing automation, and support ticketing.
Let's look at some well-known third-party software that integrates CCaaS.
Slack

. This is a cloud-based project collaboration tool that streamlines communication across an organization. The software consists of public, private, and direct channels for conversations. 
Salesforce

. The platform manages consumer and agent communication through multiple communication channels. It aids the contact center team in overseeing customer relationships by improving support, market, and sales processes. 
Asana

. This application is a project management tool specializing in product launches, content generation, and marketing campaigns. Users can delegate tasks, share documents or files, and transmit or receive updates on ongoing projects. 
Zoho CRM

. The cloud platform provides customer support, help desk support, marketing, and sales automation tools for businesses of all sizes. It also has an AI-based assistant called Zia, which helps teams contact customers. 
6. Minimal Total Cost of Ownership (TCO)
TCO estimates the direct and indirect expenses associated with purchasing, obtaining, or investing in a solution. Direct costs include buying products and services. In contrast, indirect costs refer to installation, upgrades, staff training, maintenance, and technical support. 
CCaaS offers low TCO and helps you manage it, which:
Sharpens your business edge

. TCO guides you in analyzing and handling expenses to improve profitability. A higher cash inflow means more capital to innovate products and services and invest in human resources. Thus, the program's insight helps businesses attain a competitive advantage over market competitors.
Increases your budget for future expenses

. TCO helps you distribute financial resources wisely from the beginning. A bigger budget prepares you for unexpected spending after buying a solution. 

Hones decision-making

. TCO provides an overall perspective of the solution and its value or worth over the long term. It also persuades you to make cost-benefit comparisons when purchasing the platform. 
7. Omnichannel Communication Support
CCaaS offers complete omnichannel communication functions. Omnichannel support means your services are available to prospects on various platforms and devices. 
Omnichannel unifies all the channels into one platform for fluid customer interaction. The conversation continues even when a consumer changes from one channel to another.
The following are the different omnichannel communication modes.
Social media

. A contact center team provides customer, technical, or sales support through social networks. Consumers post favorable reviews and comments to Instagram, Facebook, TikTok, and Twitter that prospects can read and reply to.  
Chatbot

. These AI-powered programs use voice commands or text to simulate human interaction and answer basic consumer questions. 
Self-service portal

. Consumers can find solutions to their own problems by checking your website for information or resources, including FAQs and community forums.
Live chat

. This mode lets users communicate with human agents by instantly sending their messages in a pop-up window on the company website. 
Phone.

This traditional and reliable channel permits users to call your agents with their fixed-line phones for their concerns. 
Email

. Consumers send questions and issues via electronic messages. This mode offers privacy and security for their documents, files, and more. 
What Are the Disadvantages of Contact Center as a Service?
Like other technologies, CCaaS has potential drawbacks. Here are three of them. 
1. Might Not Easily Integrate With the Current System
Existing in-house applications can encounter compatibility issues with CCaaS during implementation or when going live. The solution might not blend well with the features and functionality of other technologies. Your proprietary software might not sync with the CCaaS tools. 
Integration issues cause delays that impact productivity, workflow, and operations. Different programs not interacting properly with each other disturb agent-consumer communication. In turn, poor communication hurts your relationship with customers and users. 
2. Might Increase Cybersecurity Concerns 
CCaaS solutions hold large amounts of sensitive and private consumer data. A data breach remains a major challenge among cloud service providers despite the availability of advanced cybersecurity technologies. There are increasing instances of online theft and illegal web access due to the popularity of ecommerce.
The Verizon 2022 Data Breach Investigations Report says about 5,000 data breaches and more than 23,000 incidents have been verified worldwide. It adds that 82% of breaches are related to misuse, errors, and social attacks. Of the total incidents, over 60% resulted in compromised accounts.
3. Might Change Workflow and Require Additional Training
Shifting from your existing call center systems to contact center platforms needs significant workflow modifications. The change might involve the entire organization to ensure business operations are aligned. New procedures and processes are also likely to be resisted at first by users.
Additionally, workflow adjustments might lead to spending on staff training or retraining. Customer service, help desk, sales and marketing support, and other departments need certain technical and soft skills to use the upgraded platform. CCaaS training also means spending more time and effort adapting to new tasks.
Tips on Outsourcing Contact Center as a Service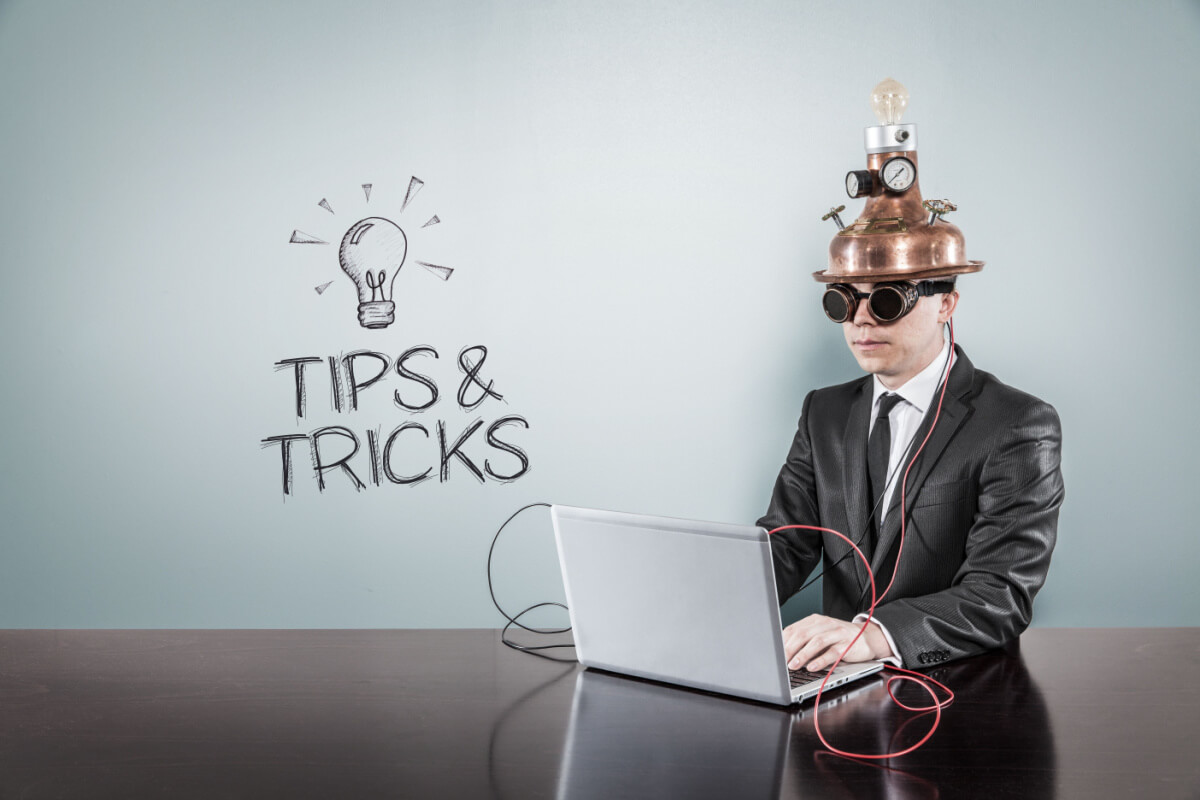 Here are some points to remember when outsourcing CCaaS properly.
Identify objectives and requirements

. Develop a clear CCaaS plan and business goals. These include reducing costs, achieving a competitive edge, building market presence, and improving customer retention. Choose the right contact center team size, communication channels, and outsourcing types (e.g., offshore or nearshore)
Look for BPO providers

. Research the candidates' reputations, achievements, and client feedback to find the ideal partner. Find out their expertise and experience in CCaaS and the industry you're engaged in. Ensure they have dedicated a team to focus on your processes. They must have solid security and privacy measures as well.
Inquire about the potential partner's full-service costs

. Ask the candidates for their complete rates, including extra charges, for outsourced tasks. Service providers offer various pricing plans. Check each plan and make comparisons. Shortlist those you think will provide the best services at reasonable costs. 
Ready a request for proposal (RFP)

. Make a draft and send your RFP to the shortlisted prospects. This document invites them to bid. Your RFP must clearly state the work scope, budget, timelines, and solutions for possible issues to enable candidates to send you their price quotes and other responses. 
Monitor CCaaS operations

. Pick a worthy BPO provider and finalize the deal. Prepare a service-level agreement (SLA) indicating the services it will deliver and other terms. Track the partner's performance to ensure SLA is followed.
The Bottom Line
CCaaS is considered the future of communication technology and is vital to your company's digital transformation. The service provides more benefits than difficulties to a contact center operation. When properly used, CCaaS takes user satisfaction to a higher level and delivers a brand-new consumer experience.
There are factors to consider when picking the appropriate CCaaS for you, such as finding the right BPO partner. If you want to learn more about this, reach out to a reliable BPO company such as Unity Communications.