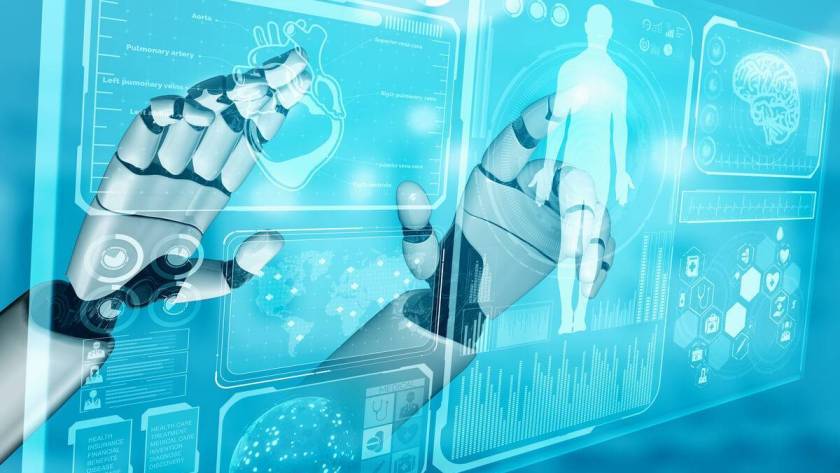 Written by Allie Delos Santos
The healthcare industry has ongoing challenges: increasing medical costs, ever-changing regulations, and the growing need for data confidentiality. The lack of tools to collect patient records also contributes to delays and denials.
Healthcare BPO fulfills your needs with a fast turnaround time. With a team of qualified and certified medical professionals, outsourcing delivers HIPAA-compliant services to healthcare organizations across the globe.
This article answers the question, "What is BPO in healthcare?" It discusses the services you can outsource and the benefits of partnering with a BPO company. It also outlines the steps in outsourcing successfully and some factors to consider.
What Is BPO in Healthcare?
Business process outsourcing (BPO) in healthcare involves delegating non-core healthcare processes to an external service provider. Instead of performing the tasks themselves, medical companies hire a third-party vendor to accomplish those back-office tasks.
Outsourcing non-core activities let hospitals and medical organizations focus on their core competencies. Specifically, delegating medical BPO services, such as marketing, billing, and coding, enables healthcare providers to concentrate on treating patients.
Companies typically outsource to third-party providers from another country. But some hire providers from their own countries. Outsourcing directly to freelancers is another option.
BPO Services in Healthcare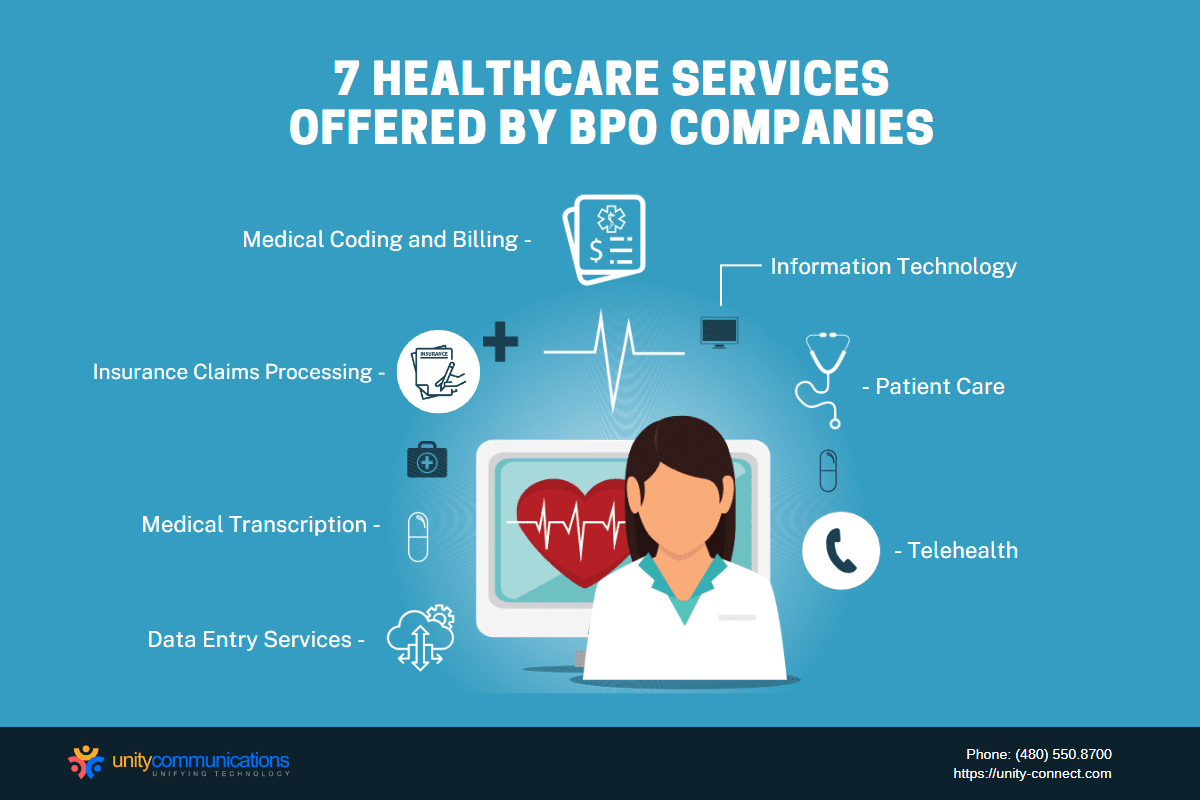 Now that you know what BPO is in healthcare, learn about the services you can outsource. Medical BPO handles various services, often classified as non-clinical activities.
Conduct a needs assessment to determine which services you must outsource to give you peace of mind that you're making the right investment decisions.
Here's a closer look at the BPO services in healthcare.
Medical Coding and Billing
Healthcare providers and hospitals process medical information daily. Medical coding and billing are more complex than coding and billing in other sectors. Coders must be familiar with several numeric and alphanumeric codes used in healthcare records, bills, and claims, such as:
Current Procedural Terminology (CPT)

International Classification of Diseases (ICD)

Healthcare Common Procedure Coding System (HCPCS)
Hence, coders must undergo rigorous training before handling medical records. A lack of expertise and knowledge causes errors and significant delays in processing bills and claims.
What BPO in healthcare does is prevent coding and billing issues. Service providers have the necessary tools to perform the task efficiently and accurately. Contracting out their services lets you focus on activities that matter more to your organization, such as research and patient care.
Insurance Claims Processing
Claims processing is a vital healthcare task. Healthcare providers must submit error-free medical claims to insurance providers for reimbursement of the medical services provided for insured patients. However, maintaining accuracy on each claim is difficult if thousands are processed daily.
BPO in healthcare keeps your claims in check to prevent errors and denials. They have talented experts and advanced technologies to process hundreds of insurance claims seamlessly. Because this is their primary focus, you must not worry about distractions impeding their process.
Data Entry Services
Medical providers also process large volumes of patient data daily. They must input prescriptions, drug inventory, test and lab reports, patient insurance details, and other hospital records into computers.
What BPO in healthcare does is free up your resources and time for other critical medical activities.
Healthcare data entry is more technical than data entry in other sectors; thus, you need an expert to manage it. Although data processing is the safest task to outsource because it's relatively straightforward, partner with only a reputable provider with a proven track record.
Medical Transcription
Healthcare transcription involves converting audio files into readable text formats. This task is challenging if you're unfamiliar with medical jargon. Transcribers with insufficient medical backgrounds struggle to decipher what the doctor has said.
Additionally, medical transcription is time-consuming and labor-intensive; thus, outsourcing this function to a professional service provider instead.
When looking for a service provider, check their compliance. A healthcare BPO firm must be HIPAA-compliant to ensure the confidentiality of your patient's data.
Telehealth
Telehealth options have become popular in recent years. Because most people couldn't go out and visit hospitals during the pandemic, they turned to telehealth to access basic and non-clinical healthcare.
Telehealth will continue to be a relevant solution. Reports show that 83% of millennials and 73% of Gen Zs claim they will continue to use this alternative in the future because of its innate convenience.
BPO in healthcare gives your doctors time to treat in-patients while your remote team handles basic medical concerns.
Information Technology
You cannot deliver modern healthcare services with legacy systems. They slow down processes and prevent you from providing an exceptional patient experience. Furthermore, a traditional system is a risk to your data security.
Consider outsourcing services if you struggle to embrace digital transformation due to a limited budget and a lack of IT expertise. Outsourcing information technology lets you work with professional IT specialists at half the price.
Patient Care
The need for immediacy is growing. A report from Salesforce showed that 68% of healthcare consumers demand real-time engagement from medical organizations.
Ensure a good patient experience with outsourcing. An excellent patient experience improves cash flow and promotes a positive brand image.
Outsourcing your patient care and call center ensures timely response and significantly boosts your facility's performance. Stand out from the competition by leveraging omnichannel support and a contact center service provider.
Why Should You Outsource Healthcare Processes?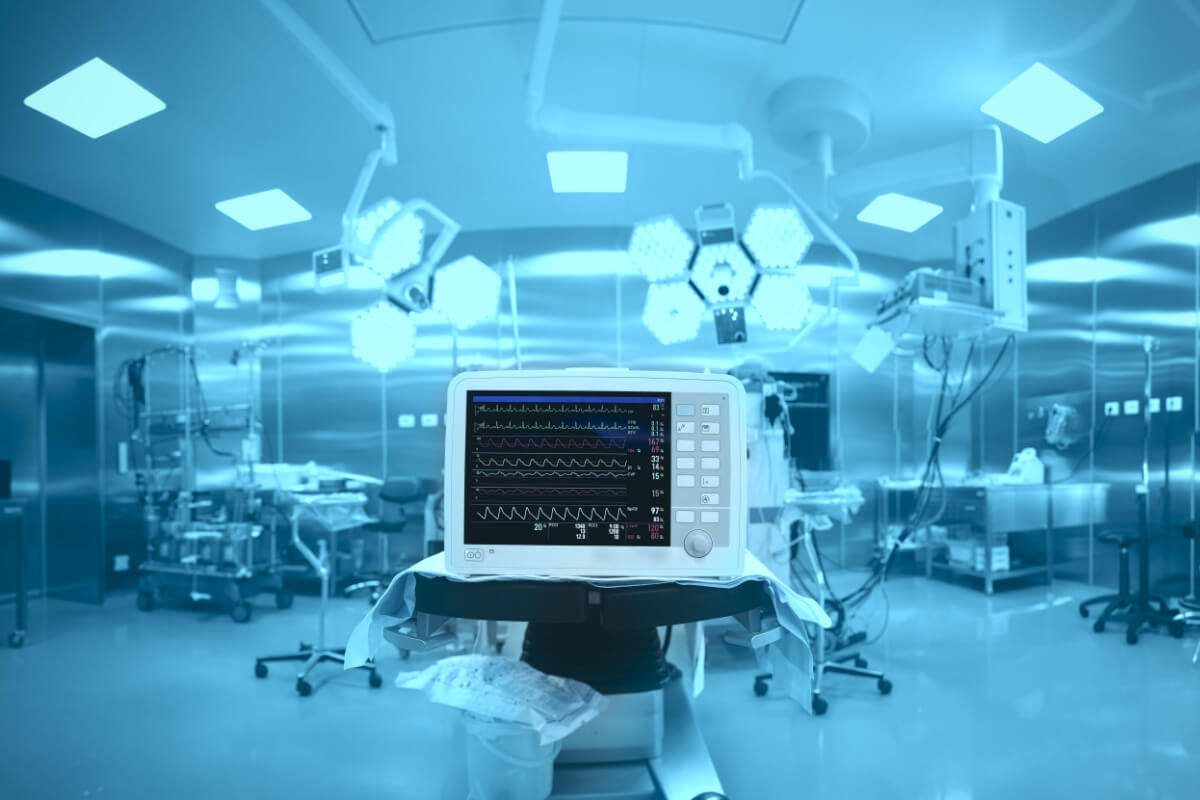 Businesses should consider outsourcing due to financial uncertainty. Many healthcare organizations do not make enough profit to cover their operating expenses. Moreover, labor costs are continuously increasing due to workforce shortages.
Aside from financial uncertainty, here are other reasons to consider healthcare outsourcing.
Increase Access to Patients With Virtual Care
Healthcare BPO provides seamless integration with virtual care solutions. Virtual care is an excellent way to make multidisciplinary medical services available to more patients. The affordability and convenience of virtual care services help in:
Broadening medical access for patients in remote or rural areas;

Increasing access for patients with impaired mobility;

Expanding medical participation of socially disadvantaged patients;

Encouraging more people to be conscious of their health by making occupational therapy, behavioral counseling, and other services more accessible; and

Filling employment shortages in remote areas.
Solve Workforce Competition With Global Talent
Employee shortages are among the challenges healthcare leaders face. A survey of 400 medical executives shows that 71% of healthcare organizations experience the negative impact of fierce talent competition. The question is, how can companies fill the gap in their organizations?
Healthcare outsourcing is a viable solution. Its business model enables staff to work remotely, which favors employees who leave the industry due to excessive stress and burnout.
Letting licensed healthcare professionals work remotely improves the chance of filling job vacancies in your organization.
Deliver More Convenient, Unique Patient Care
The medical landscape is becoming more patient-centric as it embraces digital transformation. Explore below how outsourcing non-core processes helps you address existing pain points in the organization.
Automation lets service providers offer frictionless and faster patient support.

Patients receive access to healthcare on demand.

Remote services remove the need to travel for non-urgent services.

Data centralization eliminates the silos that impede collaborative, cross-organizational, and end-to-end services.

Data analytics help physicians and doctors predict treatment success and improve patient outcomes.

Patient centralization allows medical professionals to access data crucial for delivering effective, real-time care.
Provide Help With Administrative Duties and Paperwork
Managing paperwork is necessary to collect, organize, and analyze pertinent patient records. But each minute lost to administrative duties is time away from providing better patient care.
One of the advantages of healthcare BPO is access to back-office support. Working with a service provider allows you to delegate time-consuming paperwork and focus on your patients.
Improve Patient Experience
Patients benefit most because healthcare BPO allows companies to provide a better experience. It allows the staff to dedicate more time to patient care because they no longer handle administrative duties.
Outsourcing eliminates the burden of entering bills and processing claims from your employees. Instead, providers focus on tending to patients and giving them the care they need.
Protect Your Organization From Financial Threats
Bouncing back from the financial strain that the pandemic brought is difficult. Industry experts expect a less positive financial future for the healthcare industry over the next three years. Here are factors that contribute to the challenge:
The

estimated financial loss of medical practices

in 2020 was $323 billion.

The rise in unemployment eliminates employer-sponsored insurance for many workers.

The medical sector might lose $70 billion to $100 billion in funding in 2022.
Healthcare BPO is a strategic way for industry stakeholders to recover from the long-term financial ruin brought by the pandemic. With medical outsourcing services, healthcare organizations get access to engagement, intelligence, infrastructure, and more at a fraction of the cost. They can:
Transform variable expenses into fixed costs;

Leverage offshore industries to reduce staffing costs;

Remove the need for upfront investments to implement systems that facilitate telehealth, data analytics, cross-industry collaboration, and more; and

Decrease administrative overhead.
Provide Meaningful Interactions
Providers must understand the overall patient journey, including each touchpoint, beyond transferring them from one channel to another. This helps identify the journey that best supports their needs and creates a roadmap for the tools necessary for accommodating the experience.
Outsourcing healthcare processes gives companies access to technologies such as virtual queueing that pave the way for a seamless journey. Data feed tools gather patient information from each touchpoint and organize it into an interaction repository, promoting a single access point for relevant data.
Access to such information is key to anticipating a patient's subsequent request. Additionally, it empowers agents with contextual information before interacting with a patient. They resolve issues immediately with such information, reducing patient wait time.
Deliver Consistent Patient Experience Across All Service Channels
Some patients use multiple channels to complete their journey, often leading to disappointment and added complexity. An inconsistent experience with a support channel raises questions about your organization's professionalism and brand identity. Additionally, inconsistency in service is a significant cause of frustration for many customers.
Using a BPO provider with omnichannel customer service can prevent inconsistent service quality and experience. Combine multiple platforms with omnichannel support to reduce repeated information and enhance communication consistency with omnichannel support.
When Is It Ideal to Outsource Medical Back-office Services?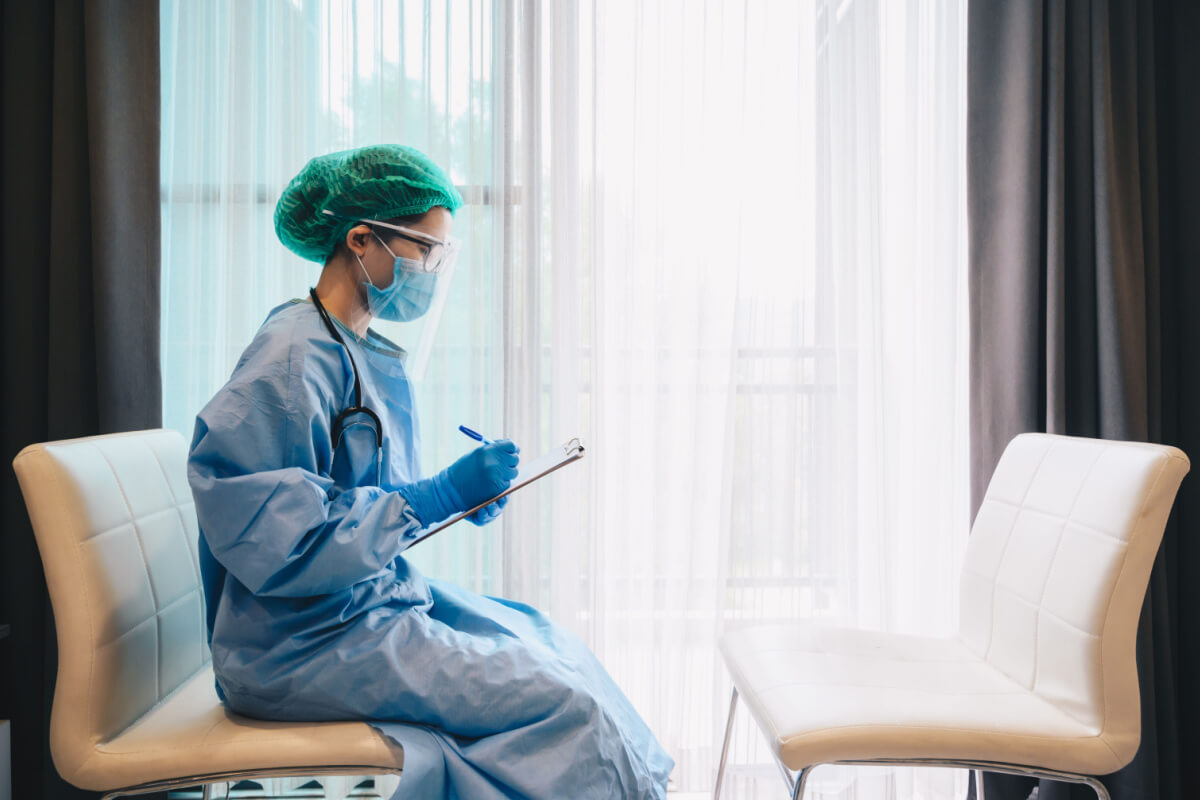 Only you will know when outsourcing healthcare makes sense. If you wonder when the right time to outsource healthcare services to a BPO provider is, try to answer the questions below.
Do you need to reduce costs?

Are you experiencing issues filling vacated positions in your organization?

Do you and your medical team spend significant time managing paperwork and administrative tasks?

Do you have risk mitigation plans to improve data security?

Do you need support implementing and strategizing digital transformation initiatives?

Do you require assistance in improving your medical service delivery?

Are you willing to conduct your due diligence before committing?
If your answer is a resounding yes to most of these questions, medical outsourcing is a good fit for your business.
How Much Does an Outsourced Healthcare Service Cost?
You might ask, "What is the cost of healthcare services in BPO?" The cost of healthcare BPO services ranges from $1,200 to $1,600 per month; however, it varies from one service provider to another. A service provider's location also affects the total cost you will pay.
Outsourcing to offshore service providers is more cost-effective because they have a lower labor market rate. Conversely, nearshoring or onshoring do not provide significant cost savings because they follow the basic salary rates in the same region or country.
Other factors that impact the total cost of medical outsourcing include:
Type of service you require

Length of agreement

Level of knowledge and expertise of healthcare staff

Number of workers

Other add-ons (software upgrades or business continuity options)
Qualities To Look for in a Healthcare Support Provider
With a quick Google search, create a list of medical BPO providers. But selecting among these vendors is more challenging. Consider these non-negotiable qualities to help you shortlist your potential service providers.
HIPAA compliance.

HIPAA, the Health Insurance Portability and Accountability Act of 1996, is a federal law that requires all medical and healthcare institutions to prevent private patient health information from being released without the knowledge and consent of patients. Working with a HIPAA-compliant BPO provider guarantees sensitive data is secure.

Proven track record.

What is the healthcare experience of your potential BPO provider? Ask if they have experience working with an organization similar to yours. Checking their previous projects and client reviews helps you identify whether they are worth working with.

Business continuity.

Check whether the service provider has business continuity measures. They must deliver continuous service amid unexpected incidents such as typhoons, power interruptions, or sudden staff resignations.

Quality control measures.

Check whether your potential service provider has the right quality monitoring procedures. How can they guarantee good service quality? Who oversees monitoring team performance and output? This gives you peace of mind that you – and your patients –  won't get substandard service from them in the future.

First-class infrastructure and technology.

Evaluate the service provider's technological capabilities. Check whether they support digital transformation and automation. Lastly, determine if their infrastructure and technology are enough to exceed patient expectations of convenient and accessible healthcare service.
Tips for Outsourcing Healthcare Services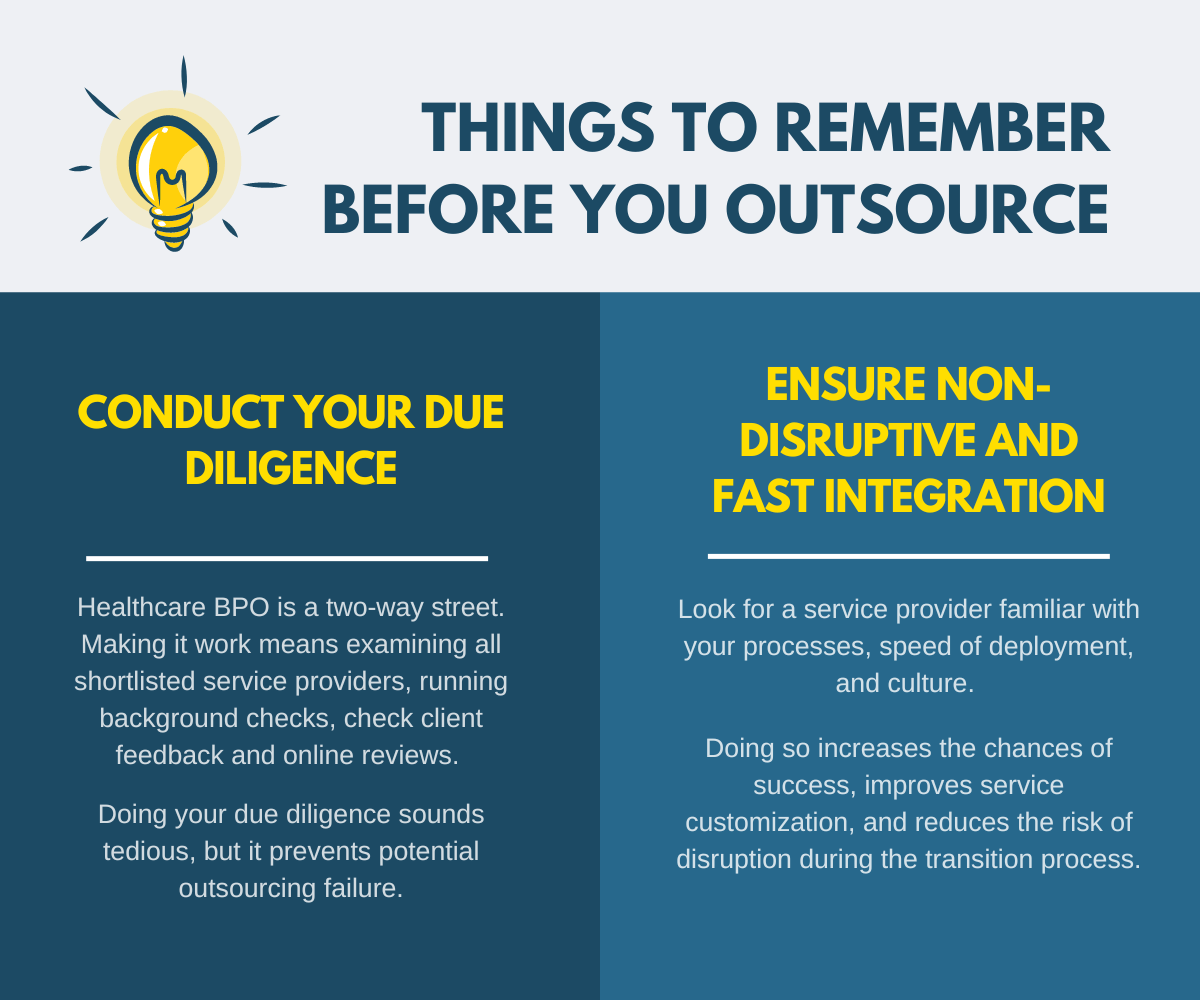 Companies should shortlist potential vendors to select a few that deliver exceptional service and understand their organizational goals. Below are some tips to consider.
Conduct Your Due Diligence
Healthcare BPO is a two-way street. Making it work means examining all shortlisted service providers. Here are some things to remember:
Before starting, ask your lawyer for advice on healthcare regulations and basic outsourcing requirements.

Conduct a background check just as you would when hiring an employee.

Check client feedback and online reviews to see how the service provider performs its outsourcing duties.

Make sure there are no hidden costs. Ensure transparency in your agreement to prevent problems when the engagement begins.
Doing your due diligence sounds tedious, but it prevents potential outsourcing failure.
Ensure Non-disruptive and Fast Integration
One of the biggest risks of outsourcing is selecting a vendor that does not match your workflow or people. Moreover, onboarding is challenging and time-consuming.
Look for a service provider familiar with your processes, speed of deployment, and culture. Doing so increases the chances of success, improves service customization, and reduces the risk of disruption during the transition process.
Consider Value and Cost
One thing to consider is service pricing. Hefty prices defeat the purpose of outsourcing. One goal of BPO is to save on costs, so partner with a vendor that provides scalable, high-quality, and cost-effective services.
Keep in mind what cost-effective truly means. Affordable services from unreliable firms take you two steps back from your goals.
The Bottom Line
This post explains what BPO is in healthcare, its advantages, and its function. Healthcare BPO provides support—administrative or otherwise—to medical institutions.
Medical outsourcing saves you time and money while giving patients the care they deserve. However, outsourcing is not possible overnight. Carefully assess your needs to identify activities to outsource and evaluate your provider before starting.
Are you ready to embark on a medical outsourcing journey? Unity Communications is here to help. We comply with HIPAA guidelines and implement strict data security protocols to ensure your medical documents' confidentiality. Get in touch with us today to learn about the medical BPO services we have in store.