Unity Communications has secured a leadership position among the fastest-growing private companies in the U.S. for the third consecutive year.
Gilbert, Arizona, September 21, 2023 – PRLog — Unity Communications has secured 1,743rd place on the prestigious 2023 Inc. 5000 list of the fastest-growing private companies in the U.S. The announcement, made by Inc. Media on August 15, 2023, marks the company's third consecutive year of recognition, solidifying its position as a leader in the dynamic outsourcing industry.
The 2023 Inc. 5000 lists companies that have demonstrated rapid revenue growth and adaptability amidst challenging economic conditions such as inflationary pressure, rising capital costs, and tight labor markets.
Unity Communications's remarkable three-year 320% growth trajectory, unwavering commitment to excellence, and expanding global footprint have set the stage for continued success in a competitive market.
"We are thrilled to receive this prestigious recognition from Inc. 5000. It's a powerful affirmation of our remarkable growth and unwavering dedication to delivering outstanding outsourcing solutions. This achievement is a testament to the relentless efforts of our talented teams, who work tirelessly day in and day out to provide exceptional customer service."
– Patrick Brown, CEO and Founder of Unity Communications
Leading the Way in Outsourcing Excellence
Unity Communications, founded in 2009 and headquartered in Gilbert, Arizona, has consistently demonstrated an unwavering commitment to providing top-notch business process outsourcing services. 
With offices strategically located in Dallas (U.S.), Mexico City (Mexico), Bacoor (Philippines), and the recently inaugurated office at Harton, Aseana City (Philippines), Unity Communications is poised for continued growth and success.
The company offers a diverse range of services, including back-office support, administrative assistance, customer service, and technical support. It caters to a broad spectrum of industries such as technology, financial technology (fintech), healthcare, e-commerce, software as a service (SaaS), and more. 
Unity Communications has played a pivotal role in enabling businesses across these sectors to focus on their core strategies, fostering growth and expansion.
Strategic Expansion and Enhanced Employee Experience
With the recent inauguration of its newest office at Harton, Aseana City, Unity Communications reinforces its commitment to strategic expansion. This new office, located near transportation hubs, huge malls, and restaurants, provides a dedicated workspace for up to 400 employees. 
This expansion showcases the company's readiness to meet its clients' evolving demands while enhancing the employee experience by providing access to a vibrant and convenient environment.
A Commitment to Client Success
Unity Communications's commitment to client success is ingrained in its DNA. 
"Our ways of doing things are rooted in our unwavering commitment to your success," emphasized Brown. "We are not just another business process outsourcing service provider; we are your dedicated partners in achieving growth and excellence." 
Its capable and dedicated workforce sets Unity Communications apart, as evidenced by glowing client reviews. The company's global presence and client-centric vision are instrumental in delivering outstanding results for its partners. Unity Communications operates with dedication, integrity, and a relentless drive to help clients thrive.
"We extend our heartfelt gratitude to our valued clients for their steadfast support throughout our journey," said Brown. "As we look ahead, we remain committed to driving growth, fostering innovation, and providing exceptional service."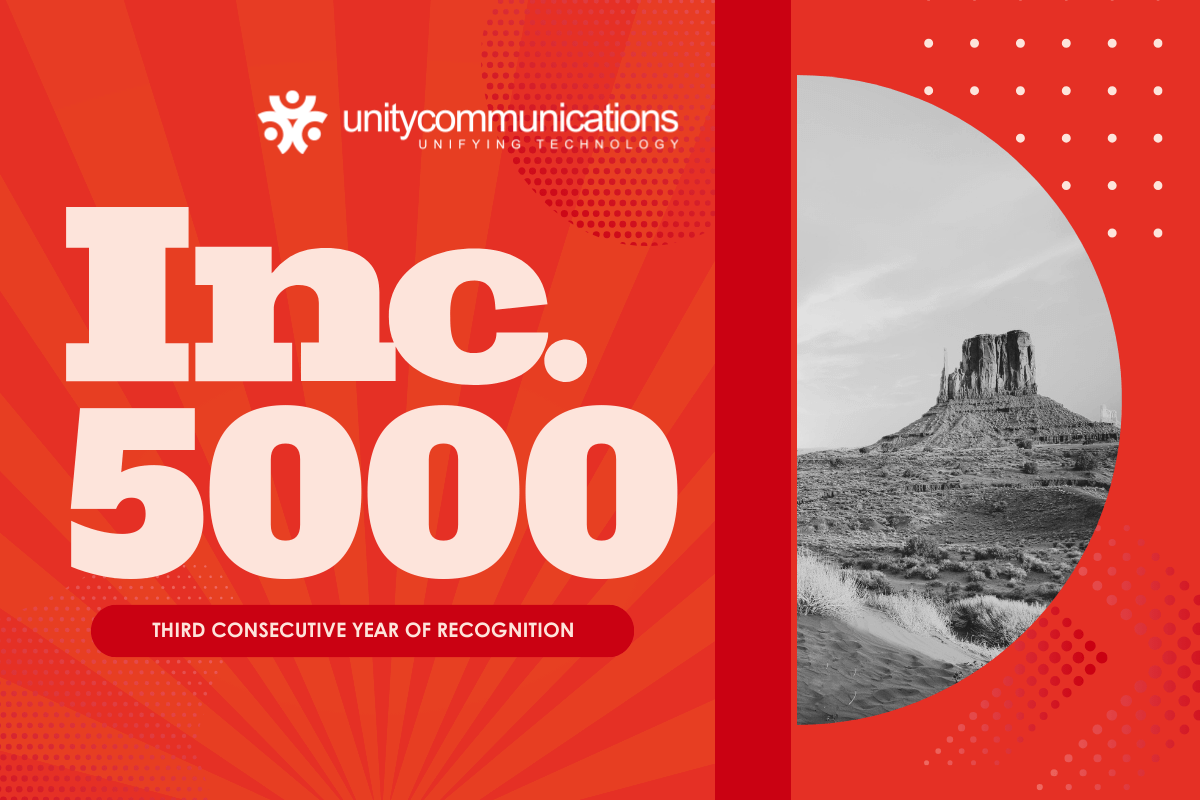 About Unity Communications
Unity Communications is an award-winning BPO company that focuses on sales support, customer service, accounting, healthcare, and back-office services. With experience that spans multiple industries such as e-commerce, technology, retail, fintech, and SaaS, the company specializes in creating processes that make business operations efficient.
Founded by Patrick Brown in 2009, the company has evolved from a startup into an international BPO firm, serving small and medium businesses up to Fortune 500 companies across the globe. Unity Communications forms co-innovation partnerships with clients looking to outsource for the first time and needing a "white glove" experience.
Media Contact