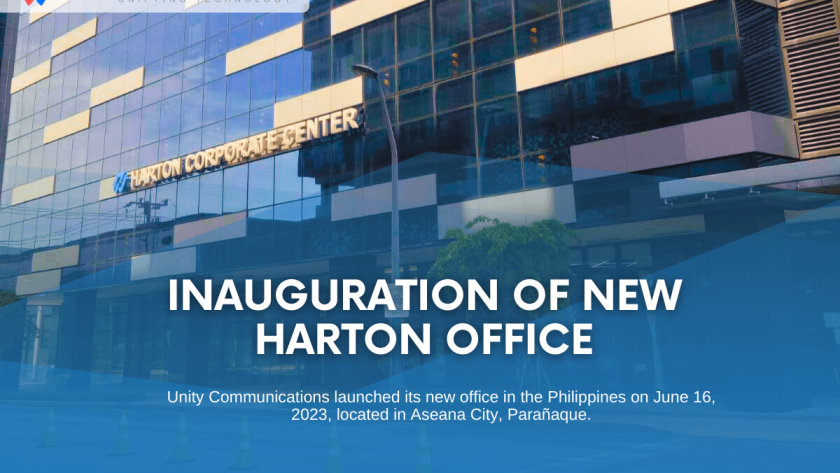 Unity Communications has opened a new workspace to strengthen its business outsourcing presence in the Philippines.
Gilbert, Arizona – Aug. 30, 2023 – PRLog — Unity Communications launched its new office in the Philippines on June 16, 2023. Located in Aseana City, Parañaque, the Harton Corporate Center office is the company's next step toward becoming a global leader in business process outsourcing (BPO). After the site in Bacoor, Cavite, the Harton office is the second workspace that houses the firm's skilled Filipino professionals and robust technology infrastructure.
Since its establishment, the Harton site has facilitated the delivery of seamless front-end and back-end services to global clients. The addition of this office is part of the firm's strategy to continue providing enhanced customer experience and service quality by optimizing top-notch skills and technologies in Metro Manila.
Unity Communications is committed to establishing an inclusive workplace for its growing pool of diverse experts in the country. In addition to providing competitive compensation packages and regular training and workforce engagement programs, the state-of-the-art facility represents a tangible expression of the offshoring provider's investment in its people.
The 200-seater space further strengthens the company's Great Place To Work (GPTW) status. Unity Communications received the certification in August 2022 for prioritizing employee career growth and wellness despite the pandemic. According to the 2022 GPTW Trust Index Survey, 96% of workers feel welcome and satisfied after joining the company.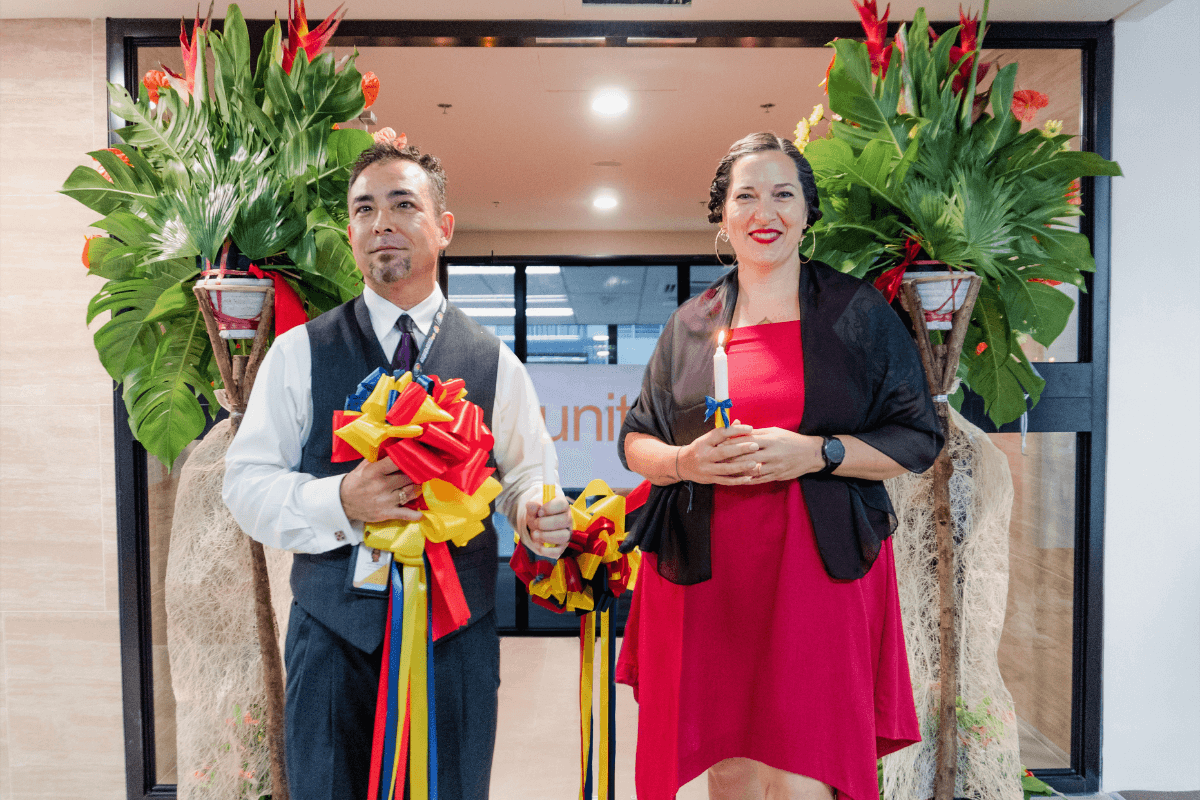 The prime location gives Metro Manila-based employees easy access to the site via various modes of transportation. Considering the service provider's hybrid setup, the building offers a comfortable and safe working environment for on-site days. 
Additionally, the Harton office is within walking distance of SM Mall of Asia (one of the largest malls in the world), the world's biggest IKEA store, retail complexes, food establishments, and other malls. Such convenience urges Unity employees to perform on-site tasks faster and more effectively. 
"It's an honor and privilege to inaugurate our new office today," said Patrick Brown, founder and CEO of Unity Communications. "From our humble beginnings in the United States to the opening of our new branch here in the Philippines, this milestone will not be possible without each of our employees' contributions. Together, we aim to increase the standard of living and provide an amazing experience all over the world."
For more than a decade, helping businesses succeed by complementing their strengths has been Unity Communications's response to the question, "What is BPO?"
Becoming a key part of its client's growth is integral to the BPO company's definition of success. So whether in customer service or back-office work, Unity's innovative team addresses each new challenge with creative and data-driven solutions. The provider helps build competitive support teams to satisfy customers' operational needs at a fraction of the cost.
About Unity Communications
Unity Communications is an award-winning BPO company that focuses on sales support, customer service, accounting, healthcare, and back-office services. With experience that spans multiple industries, such as e-commerce, technology, retail, financial technology (FinTech), and software as a service (SaaS), the company specializes in creating processes that make business operations efficient.
Patrick Brown founded the business in 2009. Since then, it has grown from a startup to a global BPO company that works with Fortune 500 companies. Unity Communications forms co-innovation partnerships with clients looking to outsource for the first time and needing a "white glove" experience.
Media Contact
Patrick B.
patrick@unity-connect.com
Schedule a meeting