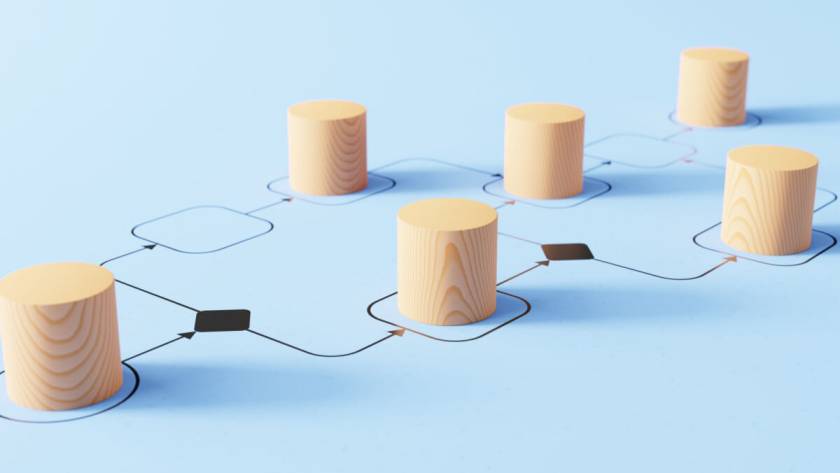 Written by Allie Delos Santos
Knowing what to look for when building an offshore tech support team is challenging, especially when new to outsourcing. While outsourcing offers many benefits, doing it wrong can expose your company to risks.
Working with the right offshoring provider in the Philippines is in your best interest. This article explores the best approach for tech support outsourcing in the Philippines.
Eight Steps in Successful Tech Support Outsourcing in the Philippines
Building a tech support outsourcing team in the Philippines yourself is risky, especially if you do not have relevant experience. Businesses have different tech support needs, so they also have varied considerations when building a team of agents. Partnering with a reliable service provider that is compatible with your business operations is crucial.
Established business process outsourcing (BPO) companies are available to assist you in building a revenue-boosting offshore tech support team. They help you through each step—from conceptualizing the engagement to recruiting and onboarding talent. They also enable your agents' access to necessary tools and modern office spaces.
The Philippines is one of the top outsourcing hubs, home to a high-quality talent pool with proficient English skills and many well-established BPO companies with modern infrastructure. 
Here are steps to follow to find the right tech support provider:
1. Identify Your Needs
Your first task is to assess your business to identify what kind of tech support you require. Depending on your operations, you might require the following:
Two separate teams for inward- and outward-facing functions

Help desk service and daily maintenance for enterprise applications and networks

Different agents for different software applications
Ask for your employees' opinions on this step. They might know about or have experienced information technology (IT) problems that you are unaware of and that your new tech support team could help address.
After identifying your needs, brainstorming, and considering the benefits and drawbacks of tech support outsourcing, create an action plan that illustrates how everything will fit together.  
2. Establish Clear Goals
After identifying your needs, work with key stakeholders to set clear goals for your back-office outsourcing initiative. Ask yourself: Where are your operations lacking? How can you build an offshore tech support team who addresses your growing needs? Do you have specific KPI targets?
Common goals for outsourcing tech support include:
Less burden with keeping  up to date with IT support trends

Improved response time

Reduced costs

State-of-the-art technical support equipment with less expenditure
3. Pick the Best BPO Provider
Although more tech support outsourcing companies are opening in the Philippines, not all of them are equal. Perform your due diligence. Ensure that your short-listed prospects are well-established with robust and proven track records. Preferably, your potential service provider should:
Be able to advise on how to structure the agents,

Provide a list of current clients in the same industry or with similar requirements as your business, and

Have a sufficient pool of vetted talent.
Outsourced tech support lets you enjoy well-equipped resources and venues while maintaining control of your offshore team. The third-party team acts as an extension of your team. To ensure continuous operations, your outsourcing partner should have the following:
Automated backups

Reliable disaster recovery services

Stable backup generators for emergencies

Round-the-clock support

Reliable internet connections
4. Prepare a List of Qualifications
When you have an outsourcing partner, recruiting talented tech support agents is easier. Your partner suggests suitable candidates from their pre-vetted pool of agents.
Prepare a list of the qualifications and skills you need for each role. If you can, try to interview the candidates yourself. Also, consider the following traits:
Near-native English skills

Proven problem-solving capabilities

Friendly, engaging attitude

Excellent time management
Remember that building an offshore team without engaging someone knowledgeable of your home country and the outsourcing location is risky.
5. Provide Additional Training
In tech support outsourcing, your third-party agents undergo training before deployment and are ready to start immediately. However, you can provide additional training about the nuances of your IT stack.
Thoroughly train agents about your system for the new setup. Although you can hire agents with experience in your apps or industry, you must provide a clear protocol for handling tickets and solving problems. Also, provide clear instructions for system infrastructure and databases and when or how to escalate issues through the support level.
If you are building a customer-facing tech support team, you need to provide comprehensive manuals that outline the following:
Complete database of previous issues

Appropriate communication model

Full product details
Consider creating a knowledge base or an online troubleshooting manual you regularly update. Include in the manual where resources can be found, potential issues that might arise, and how to solve them. The manual should also include instructions on referring callers to video support, frequently asked questions (FAQs), or online forums, if applicable.
6. Use the Right System
In this digital age, advanced technology lets tech support agents reach their full potential. Cloud computing improves help desk tools that enable agents to place and answer calls and respond to real-time messages.
In your contract, tech support outsourcing companies in the Philippines include top-of-the-line tools—from help desk software to contact center as a service (CCaaS) solutions. Research the software to ensure it easily integrates with your current infrastructure.
This plethora of tools is good news for companies planning to outsource because it makes work more efficient.
7. Integrate the Offshore Team Into Your Company
Your new offshore team, whether customer- or employee-facing, serves as an extension of your company. They are more likely to be successful when included and given a sense of community in the workplace.
Foster open communication and include your in-house team when integrating third-party agents. Send the tech support agents a warm virtual welcome. Instilling a culture of friendship helps with the following:
Reducing risks of resentment or distrust in-house

Helping offshore contractors identify with your brand and mission

Laying the groundwork for a better and more productive relationship
Consider assigning a manager to oversee your external tech support team's onboarding and integration into the department. This individual often has customer service skills and experience managing IT systems and teams.
Outsourcing tech support to the Philippines makes agent integration easier, thanks to Filipinos' strong English skills and cultural affinity for the West.
8. Track Employee Performance
Once the offshore tech support team is operational, measure their performance to check whether the new arrangement meets your goals. Use software that automatically logs tickets and problem resolutions to compare speed and success rates easily. Regularly check the figures and survey in-house staff or customers' impressions of the support agents.
Perform regular virtual meetings to point out problems, celebrate wins, and identify ways to better streamline tech support operations. Finally, check on your third-party team to see whether they have what they need and obtain their feedback.
Other Tips for Outsourcing Tech Support to the Philippines
Tech support outsourcing in the Philippines is an effective growth strategy for many businesses. Apart from streamlined operations, businesses benefit from improved productivity, reduced operating costs, and increased revenue. 
Follow these tips if you outsource tech solutions to a Filipino third-party service provider. 
1. Start Small
Start small if this is your first time working with a  BPO partner. Perhaps a team with three to four members would suffice. The goal is to gain first-hand insights into the BPO company's capabilities, then gradually scale up and delegate bigger and more critical projects once you are satisfied with the results. 
For instance, Unity Communications offers a 60-day pilot period. Afterward, you can decide whether you want to continue the service. Small teams with one to five members do not need long-term agreements, so clients have more flexibility.
In contrast, larger teams get pilots and proof s of concept without a commitment. The usual commitment starts at six months.
2. Do Not Let Pricing Fool You
BPO clients tend to go for the more affordable option to save on costs, but this might undermine service quality. Although price matters, it is not the most important factor. Never sacrifice quality for cost savings.
By spending a bit more, you get more bang for your buck. The service quality and level of experience of a pricier vendor might surprise you, making you want to keep them on for a longer term. Moreover, high-quality service improves customer satisfaction, leading to higher retention, repeat business, and increased profits.
3. Establish a Healthy Working Environment
Effectively managing offshore agents involves making them feel that they belong despite being situated outside the head office. Regular interaction and communication with the tech support outsourcing team in the Philippines make them feel included instead of an isolated extension.
A healthy team environment boosts morale and work satisfaction, which is noticeable in their performance and productivity levels.
Current Status of Tech Support Outsourcing in the Philippines
For companies worldwide, the Philippines remains a top outsourcing technical support provider. The nation is globally recognized as the "call center capital of the world." When clients search for a contact center, the country is often the first to come to mind.
According to a report, the Philippines received the fifth-highest number of outsourcing inquiries in 2022, garnering 3.81% of total questions. This number shows the continued interest of foreign companies in outsourcing to the Philippines.
What makes the country an attractive destination for technical support? Here are a few vital factors:
Strong government support.

The Philippine government continues to pass favorable laws to support the BPO industry. It passed the Data Privacy Act of 2012 to ensure international data security standards compliance. More recently, it passed the Telecommunication Act, creating favorable work arrangements for BPO employees.

Significant cost savings.

Unsurprisingly, Filipino tech support centers are more cost-effective than in-house options. To illustrate: as of 2023, average

tech support agents in the U.S. make $40,776

without benefits. Meanwhile, a Filipino agent makes $6,376 per year.

Uniquely Filipino service.

Tech support outsourcing in the Philippines is booming, thanks to Filipinos' work ethics. They possess innate empathy, hospitality, and hard work. Many speak English as their second language and have a neutral accent, making communication with foreign clients easier.

High availability of workers.

According to the most recent data, the Philippines has a population of over 100 million with a median age of 25.7. A large part of this population works in BPO. The industry employs 1.3 million Filipinos, with an estimated 8% to 10% growth rate. By 2028, it will

generate 600,000 more jobs and $32 billion in revenue

.
Reasons Outsourcing Tech Support to the Philippines Is a Good Business Strategy
The Philippines has become one of the fastest-developing destinations for outsourcing. With Filipinos' unique world-class services, Philippine-based providers continue to be a popular option for companies worldwide.
High-quality service is the Filipino culture's most famous trademark. Being hospitable by nature, Filipinos have set the bar high for technical support outsourcing, resolving one ticket after another with quiet determination and patience—a quality many BPO clients seek.
Investing in Philippine tech support hubs makes sense; they have proven to deliver high-quality and efficient service. 
Here are reasons tech support outsourcing in the Philippines is an excellent and reliable business strategy:
Ample Access to Resources
Similar to costs, saving company resources is essential. Building and maintaining in-house tech support is expensive and quickly takes up company resources, including human capital, training, labor, and infrastructure.
When you outsource, you get access to the service provider's resources, including ready-to-use equipment and a trained team, at a fraction of the price. This way, you can rest assured that your third-party support team can solve minor and major tech issues without consuming your resources.
Flexible Schedules
Despite the big time zone difference between the Philippines and your home country, Filipino agents can work rotating and night shifts due to specialized training. Tech support outsourcing services in the Philippines provide solutions compatible with clients from different time zones.
Moreover, the external team undergoes training to adjust to different cultures and cover Western holidays and time zones.
Improved Satisfaction
Outsourcing tech support helps improve customer satisfaction by helping businesses continuously meet the following demands of users:
Fast response time

Short wait time

Multichannel support
The Bottom Line
Outsourcing is an excellent business strategy for small to mid-sized companies planning their business growth. Whether it be data entry services or tech support, this guide helps you commence your outsourcing journey in the Philippines. But you should adjust the steps and tools to suit your current needs.
Lay the groundwork, do your due diligence, and start reaping the benefits of outsourced tech support. Consider the Philippines if you are on the fence about which offshore destination is the best.
Unity Communications is one of the best offshoring providers in the country. Contact us now to discuss how we can assist you with all your outsourcing needs.