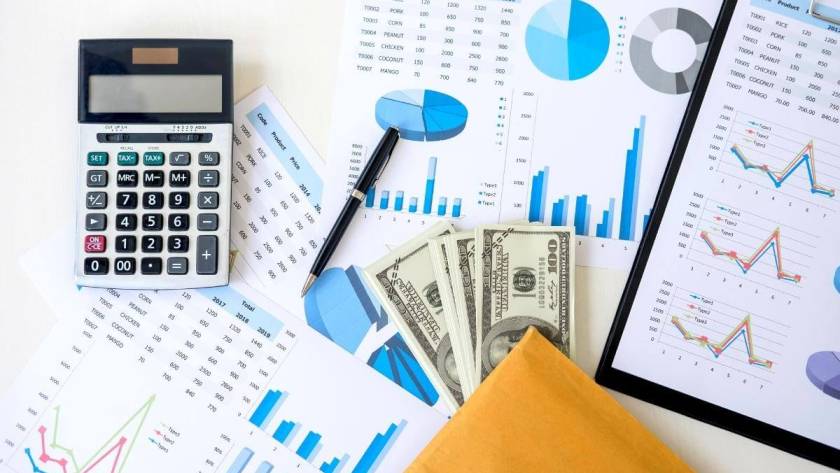 Should your business outsource bookkeeping to a third-party vendor?   
Outsourcing bookkeeping and accounting activities is a widely accepted strategy because of its proven benefits to enterprises of all sizes and types. Outsource to a third-party firm or a business process outsourcing (BPO) company for increased efficiency. 
Continue reading to discover the reasons you should outsource bookkeeping tasks. 
1. More Experienced and Knowledgeable Bookkeepers 

Your in-house bookkeeper works alone most of the time. But two heads are better than one: without help from colleagues or other financial experts, your bookkeeper can face setbacks. Worse, some issues can be left unresolved. 
Sometimes, a bookkeeper lacks relevant skills and knowledge to use bookkeeping and accounting systems or procedures to address changes such as market expansion or diversification. 
When you outsource bookkeeping to a BPO company, you get help from financial experts with the skills, experience, and knowledge to address your growing bookkeeping and accounting needs.
A BPO outsourcing company typically handles bookkeeping services for several clients from various industries. They stay ahead of the latest state and federal regulations, industry practices, and issues that affect your business and bookkeeping practices. 
Spotting Subtle Nuances
Small-business owners typically monitor their entire financial records without consulting other experts for assistance or guidance. Many lack the confidence to seek help due to transparency, communication, and knowledge issues.
And many owners lack the time and patience to learn the ins and outs and nuances of bookkeeping to ensure accurate accounting records. They must get outside help through outsourced financial services.
Obtaining assistance from a professional accountant eventually helps you save time. You can also save a great deal of money and personal stress from potential accounting mistakes that can emerge if you have only one bookkeeper. 
In addition, BPO companies ensure that their accounting teams hone their skills to keep up with competitors. They undergo additional training, attend seminars, receive coaching, and acquire the latest accounting tools and software for further improvement.
2. Privacy and Security 

You might value your bookkeeper or accountant for managing your finances, and, in turn, they handle all your vital and confidential financial information with care. But sometimes, personal connection in business has its limitations. You entrust financial matters to your bookkeeper or accountant, but you risk compromising your critical financial records if a disagreement arises between you.
Despite personal or managerial differences, you must keep trusting the person you hired. You need to mitigate the risk of unwanted or unauthorized financial disclosure by your bookkeeper or accountant if things between you go south.
Moreover, finding the right bookkeeper or accountant with whom you can confidently and efficiently do the job is difficult. Even if you find such a person, making them stay with the company for a long time to secure your financial records is a different matter altogether. 
Having Peace of Mind
You get peace of mind when you outsource. Your BPO partner provides financial data security and protection. So you no longer worry about continuing a personal relationship with a few employees with access to your confidential financial records.
BPO firms prioritize security and compliance, ensuring that your crucial financial information remains private and confidential. Their employees have confidentiality obligations to fulfill and are not allowed to retrieve personal data unless authorized.
Additionally, third-party vendors use advanced accounting and data security software that safeguards your sensitive financial records from breaches and cyber intrusions. Businesses' current online challenges are data breaches such as phishing and ransomware. They are costly and can adversely affect your financial health.
Nasdaq reports that data breaches continue to rise in 2022, increasing by 14% from January to March compared to last year. The uptrend in the first quarter of each year started in 2020. 
The report points out that 404 publicly reported data compromises occurred in the first three months, with ransomware attacks and phishing identified as the leading types of cyberattacks. The industries that took the brunt were professional services, manufacturing and utilities, financial services, and healthcare.
3. Adaptability and Scalability 

One of your accounting employees is about to leave the company, and you must find a replacement in less than a week. You must get someone mainly responsible for processing the payroll and providing you with relevant financial data for the coming board meeting.
Finding a replacement is not easy. Experienced and reliable bookkeepers, accountants, and finance managers are hard to come by. They are frequently in great demand but in short supply. That means you should be willing to spend more on high-salary offers, a third-party recruiter, and employment ads to find the right person for the job fast.
Resignation and termination in your in-house accounting department can disrupt your operations, affect work performance, and hurt morale.  
Quick and Effective Solution
If you outsource bookkeeping, your business will get the required number of bookkeepers and accountants from your BPO partner. You'll never be short-staffed.
The BPO provider can scale services without interrupting your finance operations. So if you need one or two more employees to perform certain bookkeeping functions, the BPO company can easily supply you with the resources—no need to conduct time-consuming recruitment.
Picture your business expanding and your in-house accounting team unable to handle the growing workload. You must recruit, hire, onboard, and train additional personnel, which means higher overhead costs that can reduce your overall revenue.
When your company experiences a slowdown, your operating costs will be the same. You continue paying your full-time bookkeeper and accountant the same salaries and benefits for less work and revenue. A layoff can be an option, but it can also be a tough decision.
When partnering with a BPO company, you receive flexible and scalable outsourced bookkeeping services. You can keep up with business requirements while seamlessly adapting to any situation, particularly if your business is seasonal. 
4.  Access to the Latest Technologies

Many BPO companies rely heavily on advanced technologies to streamline work processes and make business data more accurate. They use such technologies to provide clients with consistent, high-quality service and efficient workflow. 
The third-party vendor will harness its system to import or upload transactions instantly if you outsource bookkeeping. It means less workload for you. Your BPO partner can also classify and reconcile your books—no need for you to furnish them with statements, receipts, or other financial documents.
External service providers use accounting automation software to save time and bring down risks. Automation helps bookkeepers and accountants with tasks, reducing human error and improving accuracy.
In addition, automating accounting enables bookkeepers and accountants to access or generate real-time reports. They can identify possible issues that can surface anytime and sort them out immediately. They use accounting software such as Sage 50cloud, Xero, Intuit QuickBooks, and Microsoft Dynamics to streamline workflow and avoid fraud. 
Cloud-based Systems 
BPO companies also use cloud software that revolutionizes outsourced accounting services and bookkeeping workflow. A bookkeeper visiting your office and using your computer to gather, organize, and store financial documents and records is no longer necessary. 
With cloud technology, remote reconciliation of your books is possible. Authorized personnel can access your financial records to prepare for a tax audit or loan application. Paperless bookkeeping is doable anywhere, and it's one of the advantages of outsourced bookkeeping.
Besides, some third-party vendors use next-generation technology that offers audit protection and cloud storage security. Their encryption systems are the same as global banks', while their security networks use multiple layers on all devices.
Rest assured that your entire data has safe and secure backups in the cloud, stored on a remote server instead of a hard drive. If your third-party team runs into computer problems and cannot obtain data, they simply hook up to the internet to access data in the cloud.
5. More Time for the Core Business

Bookkeeping and accounting are repetitive, lengthy, and detail-oriented activities. Finishing and reconciling books alone can take a day to complete. Add to that the other recording and documentation tasks, and the workload becomes overwhelming.
Back-end office operations such as bookkeeping keep you from managing other aspects of your organization. In particular, processing payroll deductions and tax filings for government audits is necessary but takes up your limited time. 
The BPO firm's specialist team can efficiently handle these responsibilities should your business outsource bookkeeping. It will free up some of your time to spend on vital projects and goals.
You need to outsource bookkeeping services when your business is expanding or if growth in other areas such as market and production is your top priority. 
Competitive Advantage Through Outsourcing 
Outsourcing lets you spend more time, effort, and money on core business functions, including generating better sales and marketing plans or enhancing your products and services. You will be laser-focused on growth and competitive strategies without being preoccupied with other tasks.
Your core business should always be your priority so that your business can thrive and survive in the long run. Focusing on it allows you to identify your competitive advantage and improve. It will pave the way for your continued market growth and product diversification.
Paying more attention to your core competency by outsourcing non-core functions enables your company to adapt to market demands and requirements, improving the price, quality, and features of your products or services and boosting your production capacity.
Gaining a competitive advantage is among the many outcomes of focusing on core competency. Outsourcing strengthens your competitive edge to make you stand out in the market competition.
You know you have reached your highest comparative strength when you see these indicators:
 Significant savings on direct costs

Enhanced work efficiency and productivity

Strengthened brand loyalty

Excellent customer service 

Bigger profit margin
These are the benefits you get when using outsourcing properly for a significant period.
6. Cost-effectiveness 

A full-time bookkeeper or accountant will add to your operating costs. Hiring a part-time employee still makes your payroll expenses high because you have to shoulder the cost of employment taxes. You also have to consider other costs, including retirement plans, holiday and sick leaves, and other non-monetary benefits.
More staff in your office translates to higher human capital costs, which means extra office space and supplies, desks and chairs, computers and printers, and more. Maintaining a well-equipped office is expensive and may not be necessary if yours is a small business that earns modest yearly revenue.
Should your business outsource bookkeeping, you will pay your BPO partner only for finished tasks. The payment arrangement is typically weekly or monthly. You pay more during busy seasons and less in slow periods, unlike when you maintain a regular staff that you must pay with a fixed amount regardless of the work volume. 
High-quality Service at Affordable Rates 
BPO companies offering bookkeeping services charge reasonable fees. It is a common strategy to keep up with the tight competition in the outsourcing market. Many BPO firms operate worldwide, and it's hard for one service provider to dictate its price to potential clients.
Many BPO companies run operations in emerging economies. Such locations underpin the affordable rates because they have lower labor costs than the UK, Canada, the US, and other advanced economies.
BPO providers take care of the recruitment process, which consumes time, effort, and money. They have systems for effective screening, interviewing, and hiring of qualified candidates.
BPO firms don't take the recruitment stage lightly. They have a dedicated team who can thoroughly review bookkeeping applicants and properly select those who are a good fit.
The Bottom Line 
Aside from the six reasons explained above, you can take advantage of other benefits should your business outsource bookkeeping. This business strategy can enhance your back-end operations when executed properly.
Bookkeeping is a crucial function that can contribute to your business's success or failure. There are other means to handle your books, but outsourcing proves to be one of the effective options.
Identify your business objectives before hiring an outsourcing company and communicate them to your potential partner. This is one way to increase the chance of a successful collaboration.