Contact center as a service (CCaaS), a cloud-powered communication technology, is taking off. The number of call centers switching to this virtual service has increased over the past few years. 
The CCaaS market will continue to grow in the years ahead because the demand for its services and solutions will likewise grow, especially with the popularity of telecommuting caused by the 2020 pandemic. 
If you're looking for a CCaaS solution for your contact center business or any venture related to call center service, this article is for you.  
Continue reading to learn how to get the right platform. 
What Does CCaaS Mean?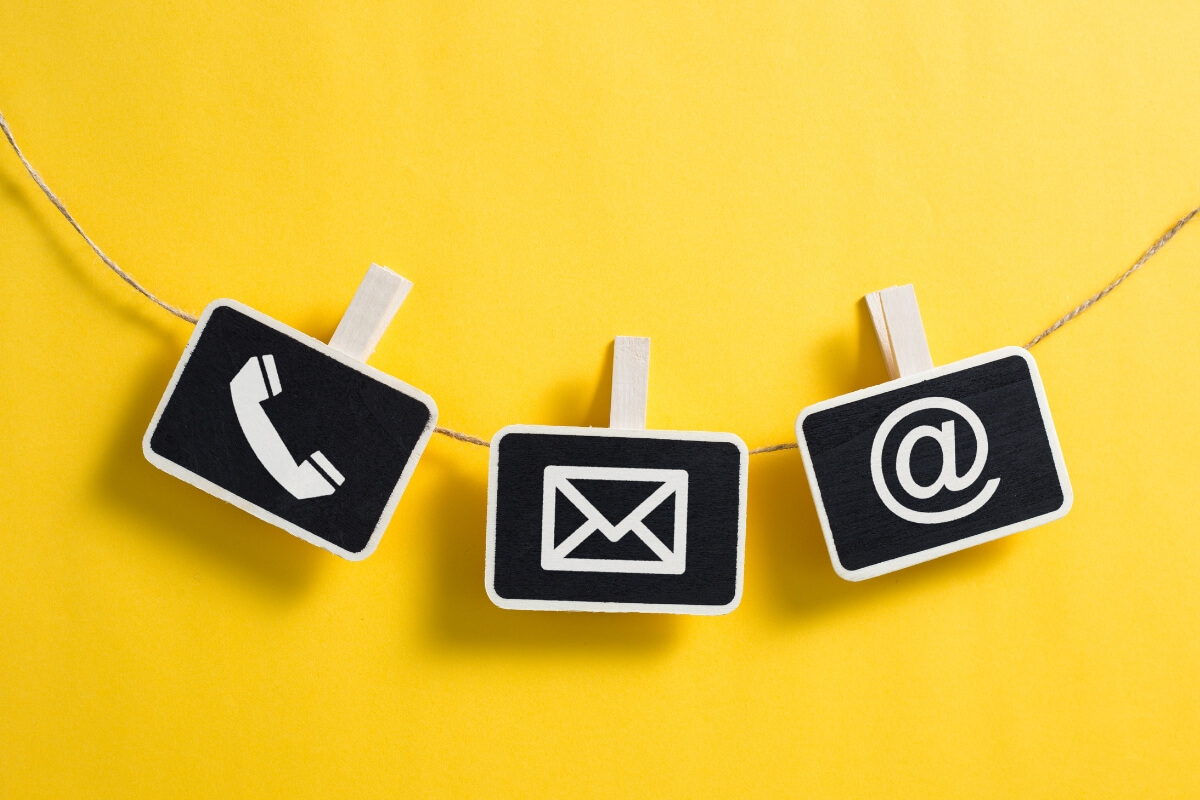 CCaaS is a cloud-based contact center platform that enables businesses to use a service provider's software. Organizations get access to the service by periodic subscription (monthly or yearly).   
The provider hosts, manages and maintains the contact center system in a physical data center (or data storage facility) located away from your office. It takes care of the CCaaS solution you need to run your customer service, help desk, or sales support processes. You are all set as soon as you subscribe to the service. 
A CCaaS solution comprises the infrastructure, technologies, software, and functionalities required, such as:
Omnichannel

Chat messaging

Interactive voice response (IVR) 

Analytics

Automatic call distribution (ACD)

Call routing

Call queuing

Skills-based routing

Real-time reporting 

Workforce optimization
The contact center platform aims at improving customer or user experience to build and retain consumer loyalty for enhanced revenue. It also simplifies communication to assist service or help desk agents in interacting effectively and seamlessly with customers. 
Finding the Ideal CCaaS Solution 
The contact center industry abounds with service providers. Finding the right CCaaS solution for your business can be challenging. Below are nine helpful tips for picking the ideal CCaaS solution. 
1. Fully Capable Omnichannel Communication 
Comprehensive omnichannel communication is ideal when selecting a CCaaS solution. Offer your products or services to customers and prospects on all modes, devices, and platforms.
Omnichannel communication must include:
Phone calls.

These allow customers to reach

contact center agents

by cell phones or fixed-line phones to make product or service inquiries, complaints, or requests. Many still use this traditional channel for its reliability. 
Email.

This enables current and potential consumers to send you questions or messages about concerns that do not need immediate resolution. Your team can provide them with privacy and receive secured documents or files.   
Live chat.

This channel lets users interact with human agents by instantly posting their messages in a small pop-up panel on your website. Your team can send quick responses to their satisfaction. 
Social media.

Your team offers technical or customer assistance via social networks, including TikTok, Facebook, Twitter, and Instagram. Satisfied customers or users post positive comments and reviews that others can read and react to, enhancing your brand image.  
Chatbots.

Also called chatterbots, these computer programs imitate human conversation with text chats or voice commands and can address basic consumer queries and issues. They help human agents to focus on critical or complex tasks. 
Self-service portals.

Users or customers resolve their issues by visiting your website pages that contain helpful and easy-to-understand information or resources, such as FAQs and community forums. This mode reduces your team's workload.
Omnichannel communication combines all the channels in a single platform for seamless, consistent, and round-the-clock customer or user interaction. The conversation will not be interrupted even when a consumer switches from one mode to another.
Other advanced integration features for a holistic approach to customer service or technical support are dashboards and analytics, skills-based routing, and customer relationship management (CRM) systems.  
2. 100% Uptime for High Reliability 
Complete dependability and uptime are also factors in selecting a CCaaS solution. Your contact center technologies must provide continuous customer service or technical support operations regardless of any situation to improve team productivity, consumer or user experience, and revenue.
Uptime refers to the time during which the system or platform is functional. Downtime, on the other hand, is the period when the service is not working. It is often expressed in percentiles. At least 99.99% uptime is required, while a downtime of less than .1% is acceptable.  
Both can also be measured in "minutes per year." For instance, if your downtime for one year is about ten hours or 600 minutes due to power and hardware failures, the period is deducted from your overall annual uptime. 
Why Aim for 0% Downtime? 
The minutes lost because of a solution malfunction means customer service or tech support stoppage. This can cost your business significantly.  
For instance, Amazon's one-hour downtime of its website during the ecommerce company's 2018 Prime Day sale resulted in a loss of almost $100 million. Its online store going down frustrated some web shoppers for not being able to finish their purchases.
Below are the benefits of 100% uptime:
Provides service or support 24/7

. Customers can reach out to the contact center team anytime, even on holidays, late nights, or weekends. They can also access the website without any problems buying your products and services.
Prevents revenue loss

. A 0% downtime will keep customers or users returning. Many are impatient and demanding. They want to contact you immediately to have their questions or issues answered or resolved. Even loyal buyers will likely switch to your competitors if your service is not highly reliable or has high downtime. 
3. Optimal Total Cost of Ownership (TCO) 
Also called ownership costs, TCO approximates direct and indirect expenses relating to buying, acquiring, or investing in information technology (IT) products and services (direct costs). It also involves technical support, staff training, installation, upgrades, and maintenance (indirect costs).
You must apply TCO when selecting a CCaaS solution thoroughly. The reasons for this include:
Frees up the budget to fund future costs

. Managing TCO allows you to allocate financial resources prudently from the start. You don't know how much to spend again after purchasing an IT solution. TCO focuses only on minimizing expenses but not maximizing the return on investment (ROI). 

Improves decision-making

. TCO enables you to look at the big picture of which solution to choose and its value over the long run. The metric also lets you compare the benefits and drawbacks of purchasing the platform from a financial viewpoint. 

Enhances competitive advantage

. TCO helps achieve a business edge over market rivals as it guides you in assessing and managing costs to raise profitability. 
Optimizing TCO differs for every organization, depending on which industry you belong to and your business requirements. Nonetheless, consider the costs below when using TCO to pick a contact center platform: 
Procurement/acquisition expenses

.

These refer to the application or software expenditures such as subscription fees, personnel training, or software licenses.
Resource expenses

. These involve hiring and training employees to manage the solution for its full benefits. Outsourcing to an outside expert, such as a business process outsourcing (BPO) company, to run your service is also part of this cost. 
Operating expenses

. These pertain to the ongoing costs incurred while using the IT system. Maintenance, security, and support services are examples.
4. Scalability
Consider upward and downward scalability when selecting a CCaaS solution. Such an element enables you to manage financial costs more effectively.
A CCaaS solution must be able to increase or decrease its function, features, or capabilities depending on your business needs and condition. It adds or removes the number of contact center agents in your platform without disrupting the current workflow or business operations.
Let's take a look at some benefits of scalability:
Flexibility

. A scalable solution enables you to react quickly to shifting needs and demands. It allows the business processes to adjust fast to the required levels to make the most of the situation. 
Cost-effectivity

. Scalability helps you save money, effort, and time by allowing you to get the exact number of agents and reducing human resource expenses. It identifies specific contact center team sizes for particular tasks to maximize productivity and reduce operating costs.
Self-service

. Cloud computing systems such as CCaaS provide a self-service feature accessible whenever you need or want to use it. This on-demand capability allows you to respond accordingly to high transaction volumes during busy periods such as holidays and special online shopping events.
Hybrid setup

. Scalability helps distribute customer service or IT support workloads between the service provider and your in-house team. The CCaaS provider addresses common and repetitive customer concerns while the in-house team deals with complicated and critical issues. 
Scalability plays a vital role in long-term business success. A CCaaS solution must be able to scale your CRM tools, back-end applications and software, and other necessary applications. It must also be resilient and able to manage unexpected scenarios without increasing downtime or compromising uptime that adversely affects customer or user experience. 
5. Flexible Pricing
Flexible pricing must be a top option when selecting a CCaaS solution. Choose a contact center provider that offers pay-as-you-go (PAYG) pricing for its services, including inbound and outbound voice calls and messaging.
PAYG, also called pay-per-use (PPU), means the payment depends on your usage. This type of flexible pricing is akin to electricity or water bills. You pay only for the resources consumed. The rate varies depending on the rate of consumption. The more you use it, the larger the bill, and vice versa.
Check out a few advantages of PAYG:
Lower costs

. You pay for using (or leasing) the solution instead of buying it. No high upfront cost is needed to access the services. Monitor and pay for the actual monthly usage, thus minimizing overhead or ongoing expenses. As such, you improve cost efficiency.
Better ROI

. Reduced costs mean higher income. The main reason for investing in a CCaaS solution is to help you generate revenue. Flexible pricing improves profitability over time because you have control over expenses and, thus better return on investment (ROI).
Fewer tasks

. Under the PAYG plan, the duty of regularly maintaining and upgrading the solution and the ownership risk rest on the provider. It will also take care of the technical issues that might arise while using its services.
Optimized features and services

. Choose only the functionalities you need to run your contact center operation. Adding or deleting features based on business performance is possible. Adjust to customers' changing requirements to continue providing an excellent experience while managing costs.
Plug-and-play

. Flexible pricing plans such as PAYG are also ideal for small to SMBs or organizations that use contact center services on demand, for a few times a month or a specific deployment. The system is ready to use anytime when connected to it.
6. Different Third-party Technologies
When selecting a CCaaS solution, ensure it works smoothly with any third-party software, including support ticketing, marketing automation, and CRM. Check the solution's pre-built integrations to give you more information about its features and compatibility with other applications. 
Third-party communication tools and CRM are considered the most vital integrations to search for. You need a reliable real-time communication platform for real-time interaction and collaboration with the contact center team and CRM to handle and gather customer information.
Below are some of the popular third-party technologies to include in your contact center system:
HubSpot

. The software monitors customer interactions instantly via phone calls, live chat, social media, and email. The application's marketing tool provides email templates to facilitate email marketing and lead generation. Its sales tool aids your sales team in organizing and tracking contacts and sales pipelines. 
Zoho CRM

. The cloud-powered platform delivers marketing and sales automation tools for any business size. Aside from its analytics, customer support, and help desk features, the software has an AI-based sales assistant called Zia. The computer program helps teams contact customers at the proper time. 
Salesforce

. The platform handles customer and agent communication via different communication channels. It helps the contact center team manage consumer relationships by enhancing support, sales, and market processes. 
Slack

. The software is a cloud-driven project collaboration tool that simplifies communication across the business. The system has public, private, and direct channels for conversations. The public channel is for all users, while the private channel is for smaller and separate teams. The direct channel is for direct messages. 
Asana

. The project management tool deals with product launches and marketing campaigns. Users can also assign tasks, share files, and send or receive quick updates on current projects. 
7. Continuous Business From Software Upgrades
There must be no business interruptions from software upgrades when selecting a CCaaS solution. 
Disruptions are likely because of application or hardware incompatibility during and after the improvement or replacement process. They can also be due to a lack of collaboration, communication, knowledge, and transparency among users in the organization.
Opt for a CCaaS platform that enables you to continue running the contact center operation regardless of the stages of software upgrading. Interruptions affect the different aspects of your business. 
Here are the potential disruptions:
Training and/or retraining

. The latest upgrades implemented across the organization mean training the employees to use the software product and other tools effectively. It might take a while for them to familiarize themselves with the new system, features, or add-ons. 
Staff resistance

. Not all employees welcome technological change. Major alterations in the IT system they use hampers their productivity temporarily. Their momentary frustration with the latest applications might delay internal operations and customer service. 
Data intrusion and loss

. Information breaches and theft are a possibility from software upgrades. Sensitive, confidential, and private customer or company data can be compromised or lost. Hacked systems result in financial losses, reputational damage,  and operational delays.  
Software bugs

. Upgrading to a higher system version of the existing program is not a guarantee it will be free from glitches, bugs, or defects. Unexpected software errors such as a crash or a lock-up are costly. These incidents impact downtime, employee productivity, and customer support.
Business interruptions resulting from software upgrades can translate into substantial financial losses. For instance, network downtime or outages because of program updates can cost businesses thousands of dollars per hour of potential income. 
8. Artificial Intelligence (AI) and Machine Learning (ML) Integration
Advanced computer programs that simulate human conversations, answer questions and manage various tasks related to customer service, help desks, and sales support are a must-have when selecting a CCaaS solution.
Pick a contact center system integrated with relevant AI and ML features to accelerate productivity, efficiency, and revenue. But both technologies must take a backseat and serve as support when it comes to delivering an excellent customer experience. Providing high customer satisfaction is best done by human agents.
Let's look at some of the advantages of an AI/ML-powered CCaaS platform:
Enhance key performance indicators (KPIs).

These are quantifiable measurements to gauge customer service performance and productivity. They help meet business goals and targets. AI and ML improve some KPIs, such as call abandonment rate, average answer speed, and average queue time. 
Analyze customer or user behavior

. AI/ML, built with natural language processing (NLP), identifies consumer frustration and concerns in voice interaction. It transfers to human agents qualified to handle the call. The technology also collects reviews and shares customer data at any communication channel to help agents. 
Decrease operating costs

. An AI/ML-based system is operational at any time. Hiring additional employees to cover open or late-night shifts is no longer needed. Such intelligent technologies perform standard and time-consuming tasks to reduce live agents' workloads.

 
Other Functions of AI and ML to Look for in a CCaaS Solution 
A HubSpot article discusses how AI modifies customer service. It lists the essential functions that the technology performs in consumer support. These are:
Speech recognition

Personalization

Automatic ticket tagging

Chatbots

Digital assistants
The blog adds that companies such as Amazon, Walgreens, and Optimum use AI and ML for personalization, virtual assistants, and chatbots. 
9. Competent Remote Work Team 
Make sure you use a BPO provider with an efficient remote work team when selecting a CCaaS solution. The third-party vendor must have effective management, transparent workflow standards, and stringent security protocols for its work-from-home (WFH) outsourced team. 
Below are the reasons remote workers can be as productive, if not more, as onsite employees: 
Clear-cut remote work policy

. A service provider gives team members explicit instructions on WFH guidelines and expectations. Establishing ground rules at the outset is essential for more fluid operations, coordination, and synergy. 

Well-equipped remote team

. A BPO firm provides its telecommuters with the software, hardware, and other relevant tools required to finish daily tasks.  

Solid collaboration tools

. A WFH team counts on convenient communication platforms, including Microsoft Teams, Asana, Zoom, and Skype, for smooth and simultaneous communication. 

Steady online group sessions

. A WFH outsourced team regularly conducts video or audio meetings, huddles, or conferences to check on work progress and a person's well-being. 

Superior data protection

. Remote workers apply virtual private networks (VPNs) and strong antivirus and antimalware software to codify and secure work data. They also use different and changing group and personal passwords to encrypt further and protect vital information from breaches and attacks. 
Cloud-powered contact centers make the WFH arrangement more convenient and efficient. Here are the potential gains when selecting a CCaaS solution with a remote work team. 
Higher morale

. WFH staff no longer need to commute to and from the physical office, a stressful and time-consuming effort nowadays. This perk adds to greater employee morale. 

Bigger cost savings

. No need to purchase more office equipment, supplies, furniture, and fixtures. Utility, maintenance, and rent or lease costs are also down when outsourced agents work remotely. 
The Bottom Line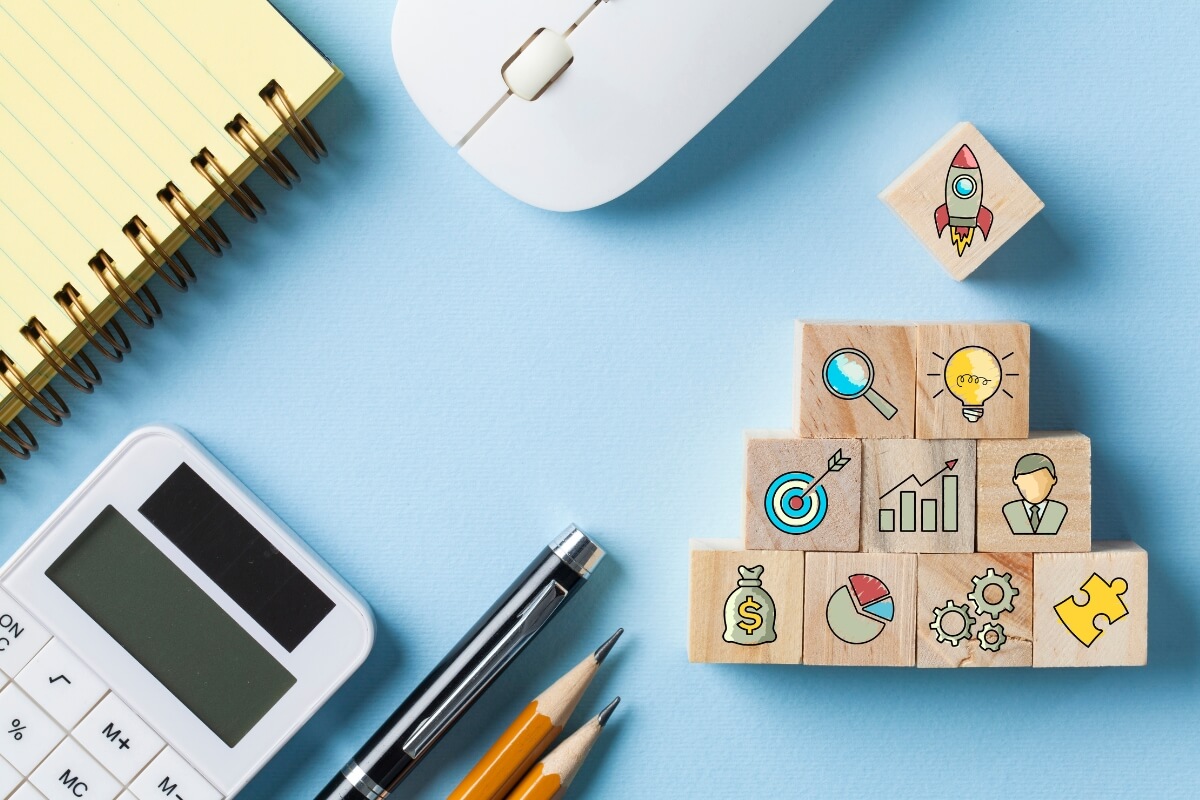 The tips above will help you start shopping for CCaaS solutions properly. Now, you understand the required contact center platforms, features, and technologies better.   
Being well-informed about the factors to consider when choosing a CCaaS solution helps you avoid mistakes, increasing your chances of attaining your objectives. What you need to do after that is to get in touch with contact center service providers to learn more about their CCaaS solutions.
You can also contact Unity Communications to guide you further.