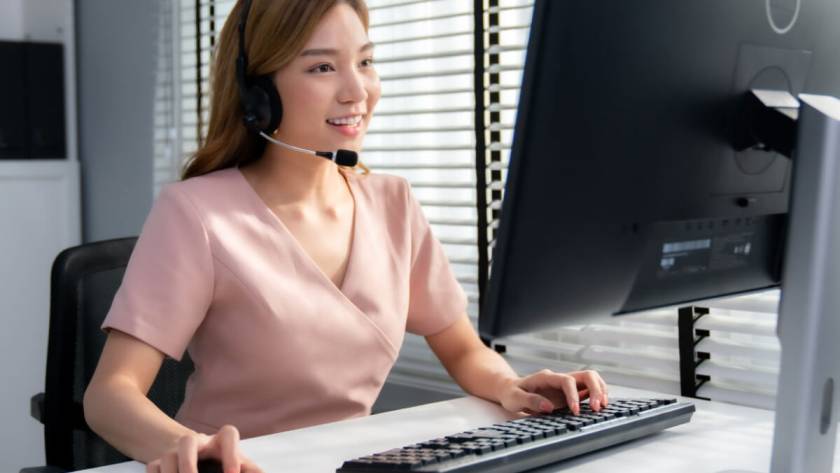 Written by Dion Jay Tality
Providing excellent customer service should be at the core of your operations. Why? Customers are the most important stakeholders in your business. So when outsourcing, choosing a leading destination and the best outsourcing provider can make a difference.
Enter the Philippines, the world's business process outsourcing (BPO) capital.
Offshoring providers in the Philippines are known for their skilled workforce, high English proficiency, and strong cultural affinity with Western countries.
Unconvinced? Explore the various reasons you should consider outsourcing customer service to the Philippines.
A Glimpse at Philippine Customer Service Outsourcing
Outsourcing to the Philippines is a popular business strategy, with over 700 business process outsourcing (BPO) firms in the country serving companies worldwide. Businesses of all sizes partner with call or contact centers nationwide to streamline processes, increase customer satisfaction, and reduce operating costs.
With its longstanding history of outsourcing, it is no surprise that the Philippines is the world's BPO capital. The country was also called the "call center capital of the world." It might be the world's experience capital in the next few years, providing an excellent customer experience.
The Philippine outsourcing industry is thriving. The IT and Business Process Association of the Philippines (IBPAP) reported that the sector had a 10.3% increase in revenue last year, earning $32.5 billion from $29.5 billion in 2021. The country's BPO industry continuously grows, comprising nearly 15% of the global market share. 
IBPAP recognized some of the recent milestones of the Philippine information technology and business process management (IT-BPM) as follows:
Biggest Job Creator.

This industry generated 1.44 million direct jobs and 3.61 million indirect jobs in 2021.
Largest Economic Contributor.

This sector earned $29.5 billion in revenue, comprising 7.5% of the country's gross domestic product (GDP).
Planned Provincial Expansion.

About 30% of the country's industrial workforce is outside Metro Manila.
Continuous Vertical Expansion.

This sector is expanding its service offerings to industries such as retail trade, real estate development, and telecommunications industries.
These facts and figures showcase why you should consider Philippine customer service outsourcing. Discover more of its advantages in the next section.
Nine Practical Reasons To Employ Customer Service Outsourcing in the Philippines 
Companies across various industries have different reasons for outsourcing, from accessing skilled talent to reducing operating costs. Outsourcing customer service to another country offers real value to your organization.
The Philippines is notable for its excellent front- and back-office outsourcing services. Of all business functions, however, customer service is the most outsourced. This is why call centers thrive in this country.
 Here are a few reasons you should consider outsourcing customer service to the Philippines:
1. The Philippines Has Long Been the World's Call Center Capital
The phrase "Philippine outsourcing" immediately conjures images of customer service agents wearing headsets in call centers. For a good reason, too, the country has been known as the call center capital of the world since it was reported by the Los Angeles Times in 2015.
Today, the Philippines remains one of the major players in the global IT-BPM industry. It ranked first in voice-related services, comprising 13% of the worldwide market share. Many BPO firms have also transitioned from call centers to contact centers to stay up-to-date with industry trends. So, outsourcing customer service to another country makes perfect sense. 
2. The Country Has a Diverse Pool of Skilled Talent
Did you know the Philippines produces a vast pool of graduates each year? These graduates come from various fields and are ready to serve the country's BPO industry. Most enter the outsourcing realm to take advantage of its many perks. They provide customer service, technical support, and data entry services.
The Philippine outsourcing industry has become the biggest provider of employment opportunities. The latest IBPAP report revealed an 8.4% increase in full-time employees (FTEs), resulting in about 1.57 million FTEs last year. If you consider Philippine customer service outsourcing, you need not worry about employing skilled professionals.
3. The Nation Has High English Language Proficiency
The world has become a global village, and English allows us to communicate with each other regardless of nationalities and backgrounds. Using this international language is necessary for business, especially outsourcing. That is where the Philippines has a competitive advantage!
In the English Proficiency Index (EPI) 2022 edition, the Philippines ranked 22nd worldwide and 2nd in East and Southeast Asia. It is expected since English is one of its official languages and is widely used in education and business. So if you want to outsource front-office tasks such as customer service, the Philippines is a good choice.
4. Filipinos Are Known for Their Customer-oriented Attitude
Filipinos have a reputation for being customer-centric. They are known for being warm, friendly, and hospitable. They are also very patient, empathetic, and respectful, all key traits required for customer service. This customer-oriented culture is deeply ingrained in Filipino society, which values connections and relationships.
Additionally, the Philippine educational system puts a high premium on customer service. Many schools offer courses in hospitality and customer service-related fields. As much as you can leverage contact center as a service (CCaaS) technology, Filipino workers can be your greatest assets for your Philippine customer service outsourcing.
5. The Philippines Has Shared Culture With Western Countries
The Philippines is a melting pot of different cultures, with a perfect mix of Eastern and Western influences. History would tell us that the Spanish and American colonization significantly affected the country's culture, language, religion, and way of life. This shared culture gives the country a competitive edge in outsourcing.
Filipinos are familiar with their Western clients' culture and business practices. Such familiarity makes communication and collaboration a lot easier. Likewise, Filipinos are highly adaptable, making accepting cultural differences and adopting work styles easy. 
6. The Filipinos Are Notable for Their Strong Work Ethics
Customer service is a critical job. Not only do they answer questions and process requests, but representatives also handle complaints and resolve issues. Thus, this business function requires people who are dedicated and committed to their jobs. That is where Philippine customer service outsourcing stands out!
Filipinos are known for their strong work ethic. They are hardworking and diligent, going above and beyond in serving customers. They usually commit to their jobs to support their families and put food on the table. So whether you outsource tech solutions or customer service, employing Filipinos can make a difference.
7. Philippine BPO Companies Provide 24/7 Availability for Customer Support
Filipinos work on the other side of the globe, serving Western clients and customers. Most BPO companies in the Philippines operate 24/7 and offer round-the-clock services. They usually have agents on shifting schedules due to time zone differences. So consider customer service outsourcing in the Philippines for agent availability and customer satisfaction.
Companies can take advantage of 24/7 agent availability for customer support. Customers can contact your outsourced representatives at any time of the day, whether via phone calls, emails, or live chat. These BPO agents are ready to serve your customers by answering their inquiries, processing requests, or resolving issues.  
8. The Country Offers Lower Labor and Operating Costs
Establishing an in-house customer service team is costly. You will have to spend on hiring and training people and investing in infrastructure and technology. Businesses of all sizes outsource to offshore providers to cut labor costs and operating expenses. According to Deloitte, cost reduction is the top outsourcing reason.
The Philippines provides cheaper labor costs and lower operating expenses without compromising service quality and efficiency. Its government also offers tax incentives to foreign companies investing in or outsourcing to the country. So whether you employ customer service or technical support outsourcing, your business can significantly save money.
9. The Philippine Outsourcing Industry Enjoys Full Government Support
The Philippine government has always supported the BPO industry. Their support began with the enactment of the Special Economic Zone Act, aimed at attracting foreign and local investments to create job opportunities and bolster the economy. 
This law later led to the establishment of the Philippine Economic Zone Authority (PEZA), paving the way for the country's ecozones and information and communication technology (ICT) hubs.
Additionally, the Philippine government creates favorable laws that welcome foreign investors and support outsourcing. Aside from the Special Economic Zone Act, the country also has the Foreign Investments Act, which allows 100% foreign ownership of companies in the BPO industry. Plus, the Omnibus Investments Code seeks to encourage domestic and foreign investments.
The Bottom Line
Philippine customer service outsourcing is a viable solution for winning customers and keeping them for good. The country offers over 700 BPO firms capable of handling customer service operations. You will no doubt find the best partner for your business! 
The right BPO partner can give you access to a highly diverse, skilled, and English-proficient workforce. You can use their customer-centric orientation, strong work ethics, and Western cultural affinity. On top of these are 24/7 availability, lower labor costs, solid government support, and BPO market growth.
So why not leap and reap the benefits of Philippine customer service outsourcing? Call us, and let's connect! Unity Communications can help establish a robust customer service team for your business.