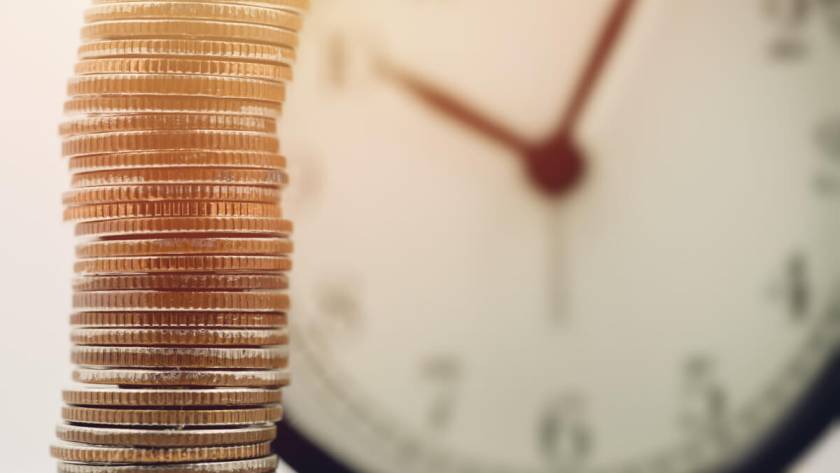 Written by Allie Delos Santos
Are you deciding between in-house and outsourced operations? Do you need help calculating the cost of outsourcing? If so, you have found the right article.
Outsourcing is becoming more popular, and for good reason. Partnering with an offshoring provider in the Philippines can save on costs and increase savings. But how much do you save?
Here is your guide to the outsourcing rates in the Philippines and the factors affecting the final price. We also discuss how you can identify the total savings from outsourcing.
Read on.
Standard Outsourcing Rates in the Philippines
Outsourcing is an effective strategy for companies wanting to minimize a project's turnaround time or save money on labor costs. Outsourcing providers in countries with lower labor costs, such as the Philippines, offer up to 70% cost savings.
The outsourcing rates in the Philippines change depending on the job function. Outsourcing simple, entry-level tasks such as data entry or customer support is less expensive than more complicated functions such as software development or information technology (IT) support.
For instance, if you are considering technical support outsourcing, the average cost of an agent is $9 per hour on the low end and $25 on the high end. 
Here are the average outsourcing rates by function:
| Job Function | Price per hour |
| --- | --- |
| Call center | $8 – $14 |
| Bookkeeping | $11 – $25 |
| Software development | $15 – $45 |
| Managed IT services | $19 – $30 |
| Data entry | $10 – $20 |
These prices are great for calculating expected costs. However, the actual total cost of services varies from one service provider to another. For reference, the following section provides a breakdown of potential outsourcing costs.
How To Calculate Outsourcing Costs and Savings
The differential cost analysis is critical for analyzing your outsourcing decision. It illustrates how business process outsourcing (BPO) affects your organization's budget. 
Always consider the differential costs instead of simply comparing the current price of in-house production against the total cost of outsourcing. Why? The differential cost analysis excludes the fixed cost of outsourcing; deducting fixed costs from the computation gives you a more accurate idea of the final price.
Remember that outsourcing is not always the cheapest option. The outsourcing rates in the Philippines are relatively low, but you might incur other expenses such as communication and project management costs. 
Here are the steps to help you compute outsourcing costs using the differential cost analysis:
1. Identify the Business Function To Outsource
Specify the quantity and quality of the business function you plan to outsource and your expected outcomes. This step is vital in comparing the solutions proposed by the service provider with what is achievable in-house.
If a business function, such as data entry, is wrongly or vaguely defined, the final price of outsourcing might differ from what is expected. This is because the work documented in the request for proposals (RFP) sent to vendors is less than what you do internally.
2. Find Total In-house Cost
Once you know which function to outsource, the next step is calculating the costs you avoid by outsourcing. Do this by enumerating the direct costs (salaries, supplies, equipment, etc.) and indirect costs (internal services and administration). You can exclude variables you do not need.
The outsourcing rate of a Philippine service provider must be lower than the cost of the in-house function for the strategy to be beneficial. 
Here is a sample breakdown of the potential costs of keeping a business process in-house versus outsourcing:
| Category | Cost | Cost Saved by Outsourcing |
| --- | --- | --- |
| Compensation | $300,000 | $250,000 |
| Rent | $200,000 | $150,000 |
| Equipment and furniture | $100,000 | $100,000 |
| Software | $50,000 | $40,000 |
| Supplies | $30,000 | $30,000 |
| Utilities | $20,000 | $20,000 |
| Total | $700,000 | $590,000 |
3. Calculate the Total Cost of Outsourcing
The third step is to find the total cost of the outsourcing services. The total amount often includes the contract administration fee, bid price, and transition costs minus the revenue acquired from selling unnecessary equipment or supplies.
Contract administration costs include all expenditures related to choosing and working with an outsourcing partner throughout the agreement.
Category
Cost

Contractor bid price

$250,000

Contract administration

$10,000

Transition costs

·   Unemployment compensations

·   Severance pay

·   Early termination fees

 

$5,000

$10,000

$10,000

Total

$285,000
The possible total cost of outsourcing is $305,000. Thanks to outsourcing, you will be selling assets you no longer need. Subtract the revenue from the sales of the unnecessary assets from the total outsourcing costs.
$305,000 – $15,000 = $290,000
You will be left with a total outsourcing price of $290,000.
4. Subtract Outsourcing Costs from In-house Costs To Get Savings
The last step is to find the difference between the total price of outsourcing and the amount saved from outsourcing. If the difference shows significant savings, you can outsource the function to a third party. 
Here is a breakdown of the cost comparison.
Amount saved from outsourcing – total price of outsourcing = total cost savings
$590,000 – $285,000 = $305,000
Your total cost savings are $305,000.
What Are the Factors That Affect Outsourcing Rates?
The outsourcing rates in the Philippines are calculated based on the project scope, work complexity, number of agents needed, expertise level, and contract length. Other factors that affect the price are service fees, workforce costs, and government-mandated benefits.
When you outsource tech solutions and other back-office functions to the Philippines, expect the considerations below to affect your service model.
Workforce Costs
The current market rates for the roles you want to fill determine workforce costs. Additionally, these costs change based on an individual's proficiency level—beginner, experienced, or expert. For instance, a beginner graphic designer costs $366, whereas a more experienced one might cost $500.
Service Fees
Each BPO company has its own service fee, which includes a fixed price covering each worker's operating expenses. Service fees include operating expenses such as taxes, utility bills, and equipment. Depending on your offshore team's size, some service providers might give you perks or discounts.
Government-mandated Benefits
According to the Philippine Labor Code, workers must receive employer benefits. But your BPO partner shoulders all expenses since this is part of the payroll. You can have them explain each item in one of your meetings.
Night differential.

Depending on your state, the Philippines is several hours ahead (Arizona = 15 hours, Washington D.C. = 12 hours). If you need your offshore team to work on your schedule, they will receive a differential pay of at least 10% of their basic salary.

13th-month payment.

The Philippine Department of Labor and Employment mandates companies to pay employees a 13th-month salary. This is equivalent to 1/12 of their basic salary. Employees receive this by the end of the year; the amount is pro-rated based on the employee's start date.

Social security.

Both the employer and employee shoulder social security contributions. The contribution rate as of 2020 is 12%, with 8% coming from the company and 4% from the worker. The rates might change and reach 15% by 2025. 

PhilHealth.

The premium rate for the Philippine Health Insurance Corporation (PhilHealth) as of 2020 is 3% of the employee's basic salary. Some organizations offer additional health insurance from private companies.

Pag-IBIG.

This is a way for the government to ensure Filipino workers have savings while working. The

Pagtutulungan sa Kinabukasan: Ikaw, Bangko, Industriya at Gobyerno

(Pag-IBIG) contributions are often used for housing or individual loans. Employers contribute 2% of the employee's basic salary.
The Bottom Line
Whether it be a contact center as a service (CCaaS) or a bookkeeping solution, you must consider outsourcing's total costs and savings before committing. The standard outsourcing rates in the Philippines are significantly lower than the cost of running a business function in-house, albeit higher than those of other BPO destinations.
Outsourcing pricing models, workforce costs, service fees, and other factors affect the final cost of outsourcing. Understanding which approach meets your business needs best is essential.
When looking at outsourcing costs, do not let the price fool you. If you focus exclusively on bargain prices, you might end up with a subpar product or service.