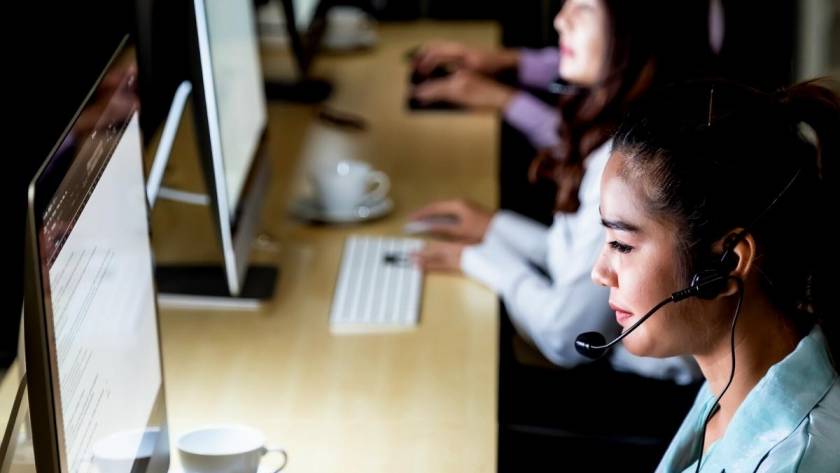 Written by Allie Delos Santos
There comes a time in the life cycle of a business when you need to decide between hiring staff in-house or outsourcing ecommerce support. Companies must not approach this decision lightly. One wrong move can have consequences for your business.
Deciding whether to outsource ecommerce support or build an in-house team will depend on your specific setup, company culture, and the anticipated growth of your business.
This article will show you the pros and cons of each business strategy so you can make the right decision and meet your business goals. Read this article to learn more.
What Is Ecommerce Support Insourcing?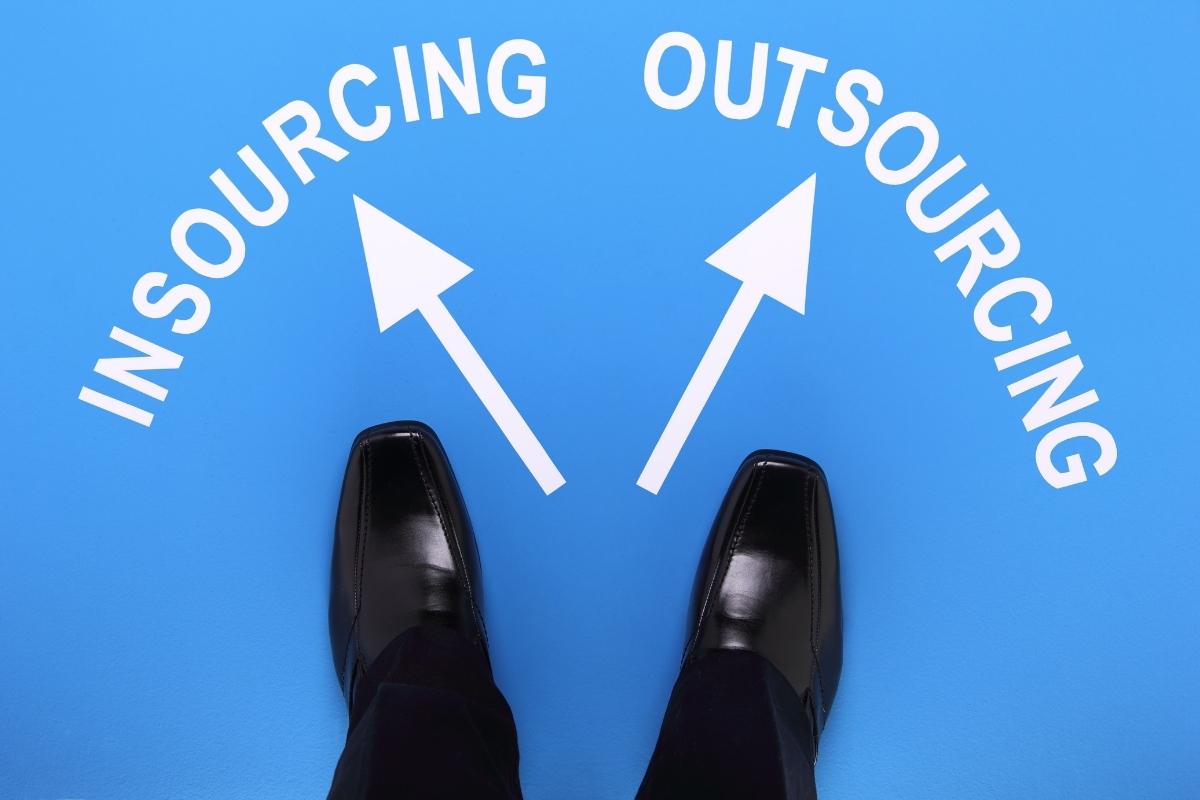 Ecommerce support insourcing refers to the delegation of customer service, order processing and fulfillment, and other ecommerce support activities to a team or a department within an organization instead of contracting with an external service provider such as an ecommerce call center. 
A company might keep its customer support in-house if it already has existing infrastructure and highly skilled personnel to manage the ecommerce operations. Unlike outsourced call center activities, which an external vendor manages, an internal staff manages the customer service processes from the initial point of contact until the end of the interaction.  
Advantages of In-house Ecommerce Support 
Here's a rundown of the benefits of ecommerce support insourcing:
1. Absolute Control
Having a dedicated team of support agents within your labor force whose attention is solely focused on your business means you can design your platform based on your particular needs. 
Based on your business strategy and guidance, you can directly manage all ecommerce support operations. Contrary to customer support outsourcing, you have absolute control over each aspect of your processes to guarantee that your internal employees deliver on your plans.
2. Faster Response Time
Your dedicated in-house team can quickly tend to your ecommerce support needs. This is critical when problems spring up on your platform that requires immediate solutions before a comprehensive investigation occurs. Readily available agents offer a safety net for companies wanting to secure their ability to fix minor issues before they escalate into bigger problems.
3. Smoother Communication
Having your support agents in the same workplace enables face-to-face interactions. Managing your team in person is integral to onboarding and improving company culture.
Moreover, face-to-face contact goes a long way in ensuring that your internal staff meets your specific requirements. Clear communication with your team is crucial in avoiding misunderstandings that might lead to costly errors.  
Disadvantages of Ecommerce Support Insourcing
Below are the limitations of insourcing your ecommerce support:
1. Cost
Building a dedicated support team to work exclusively on your company's needs is expensive, especially if you are a startup company. You won't get away with only one or two support specialists. Usually, you will need more, which makes insourcing more expensive than outsourcing.
Having a team of dedicated customer support specialists plus related expenses is a luxury that only a few ecommerce companies can afford. For instance, you have to pay for your support team's salaries, overtime, and other government-mandated benefits. In addition, you'll have to shoulder the costs of infrastructure maintenance and employee training.
2. Unavailability of Support
The coverage gap is unavoidable, especially for ecommerce businesses that don't operate 24/7. In many companies, support agents work only within local standard office hours. Customers wanting support services beyond the said time or during the wee hours of the night will end up dissatisfied as they have to wait for office hours, which can negatively impact your brand's reputation.
Outsourcing in ecommerce almost always offers round-the-clock support, while many in-house alternatives struggle with it.
3. Employee Churn
In the customer support industry, many agents don't stay in the same company for a long time. Some use this role only as a stepping stone to get to higher positions. So expect frequent disruption in your labor force from employees coming and going.
Finding new support agents takes time, and the cost of losing a team member during a time of great need is high. Unlike outsourcing, the company manages the entire recruitment process, from sourcing ecommerce support candidates, screening, and hiring to onboarding and training.
4. Training and Management Requirements
Managing an in-house ecommerce support team is no easy feat. It requires good managerial skills and related experience. A lack of excellent management can lead to an ineffective support team.
In addition to proper management, the ecommerce support team also needs appropriate training to prepare them for the task. Without adequate training, interactions with customers on the phone would be too overwhelming for in-house agents.
What Is Customer Support Outsourcing in Ecommerce?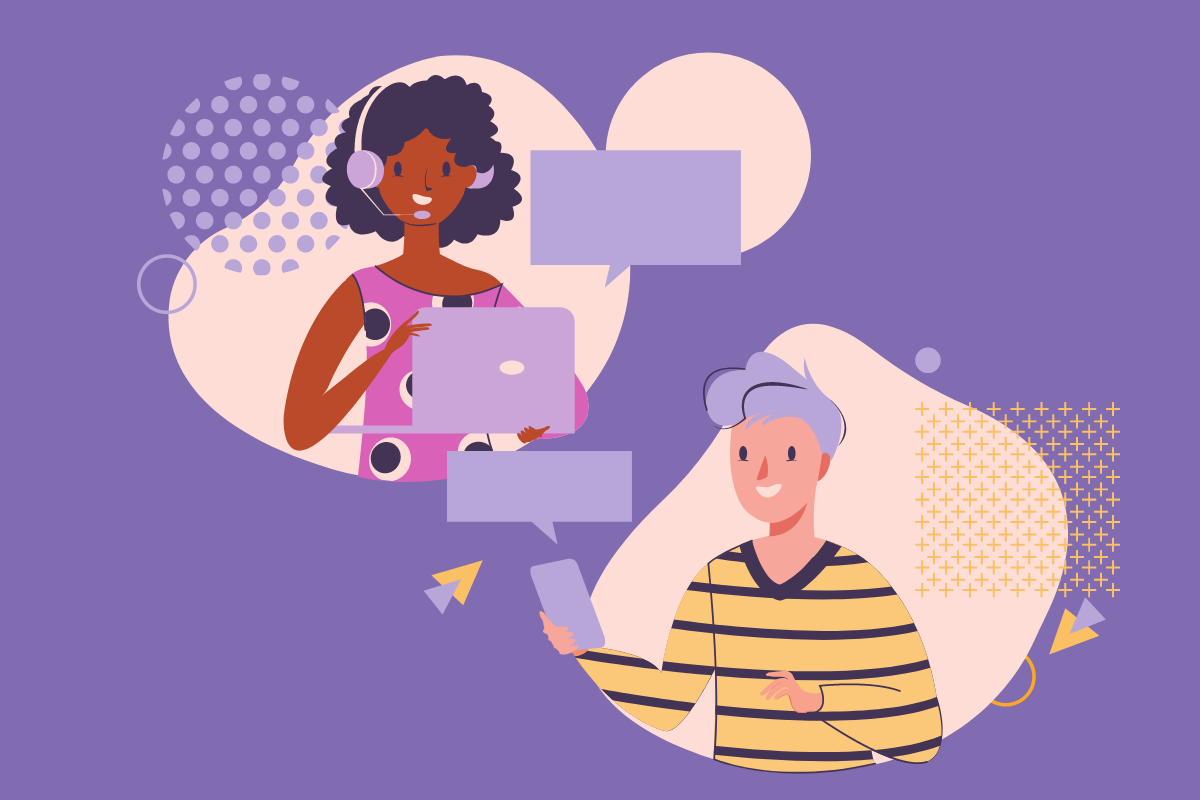 Customer support outsourcing in ecommerce refers to using third-party providers and services to deliver customer support and other related functions. These can include writing product descriptions, managing support tickets, inventory management outsourcing, technical support, and more.
Companies consider customer support outsourcing in ecommerce as a cost savings measure. Many companies can save on certain services they want to include in their workflows but can't afford or prefer not to hire in-house employees. 
A company can outsource its ecommerce support services to external vendors in the same country or to business process outsourcing (BPO) companies in other countries where labor costs are lower.
Advantages of Ecommerce Support Outsourcing
Here is a list of the advantages of ecommerce support outsourcing:
1. Higher Skill
Typically, outsourcing in ecommerce gives you access to a wide range of specialists with vast experience in customer support. In this case, you're not paying for someone managing delicate information for the first time or still learning about the job. You can rest assured that your ecommerce support is in safe hands, taking away distress or the need for micromanagement.
If an unusual problem arises, your external customer service agents can handle it promptly, lessening the need to call for another specialist from your internal team. You can concentrate on more critical areas, knowing that industry professionals handle your customer support competently.
2. Higher Productivity
Companies that outsource data entry services and other ecommerce support functions usually pay by the hour according to the size of the project and scope of the work. The pricing is always clearly defined, thanks to the external provider's experience. Outsourcing in ecommerce lets you know exactly what your costs will be, which allows for more effective planning and project management.
Paying by the hour means productivity is higher because each minute counts. You get a better view of where your money is going. Customer support specialists can work far more efficiently because they know what to do at every encounter. Each minute is allotted to accomplishing high-level tangible tasks.
3. Better Flexibility and Scalability
The beauty of ecommerce outsourcing lies in the flexibility and scalability it provides for your remote team. You can scale your team up or down depending on your current requirements. If you need more agents for a specific project, you can recruit them by the hour to accomplish the task, but you don't need to pay a full-time employee's salary to complete a job within a few hours.  
4. Cost Savings
External customer support teams can save your ecommerce business money in the long run. By hiring external agents on an ad hoc basis, you know exactly what to expect based on the billed hours.
The costs of customer support outsourcing might surprise many businesses, but these costs are far lower in the long run than paying the salaries of in-house full-time employees. You pay only for what you need and remove redundancy when you outsource.
The pricing models of outsourcing in ecommerce influence cost flexibility because you can appoint budgets on a case-by-case basis. On top of that, all expenses related to full-time employees, such as sick leave, vacation leave, fund contributions, and health benefits, are eliminated.
5. Faster Project Turnaround
Outsourcing in ecommerce means that all procedures and systems for establishing and maintaining customer support platforms already exist, which saves you valuable time to focus on essential matters. Building an in-house support team and deploying necessary equipment takes much time. In the ecommerce industry, time is of the essence. With customer support outsourcing, you can start work from the get-go. 
Disadvantages of Ecommerce Support Outsourcing
Just like insourcing, outsourcing in ecommerce has disadvantages. Here are a few:
1. Language Differences
Cultural and language differences are prominent in outsourced customer support. Most consumers feel disrespected when there is an obvious communication barrier between them and the agents.
With a lack of control from your end, your external agents might fail to set their language with your audience, leading to miscommunication. Miscommunication is usually the result of insufficient training.
One way to address this is by providing adequate training for your customer support agents. Before they start taking calls, make sure they pass all your requirements and metrics to mitigate communication barriers.
2. Data Security Risk
Customer support outsourcing in ecommerce might put your and your client's data at risk because you need to disclose sensitive information to your provider. This data compromise can significantly impact your business, especially when divulged to your competitors. 
Hence, one of our tips for customer service outsourcing is to thoroughly check the service provider's security protocols to ensure data privacy and integrity. 
The Bottom Line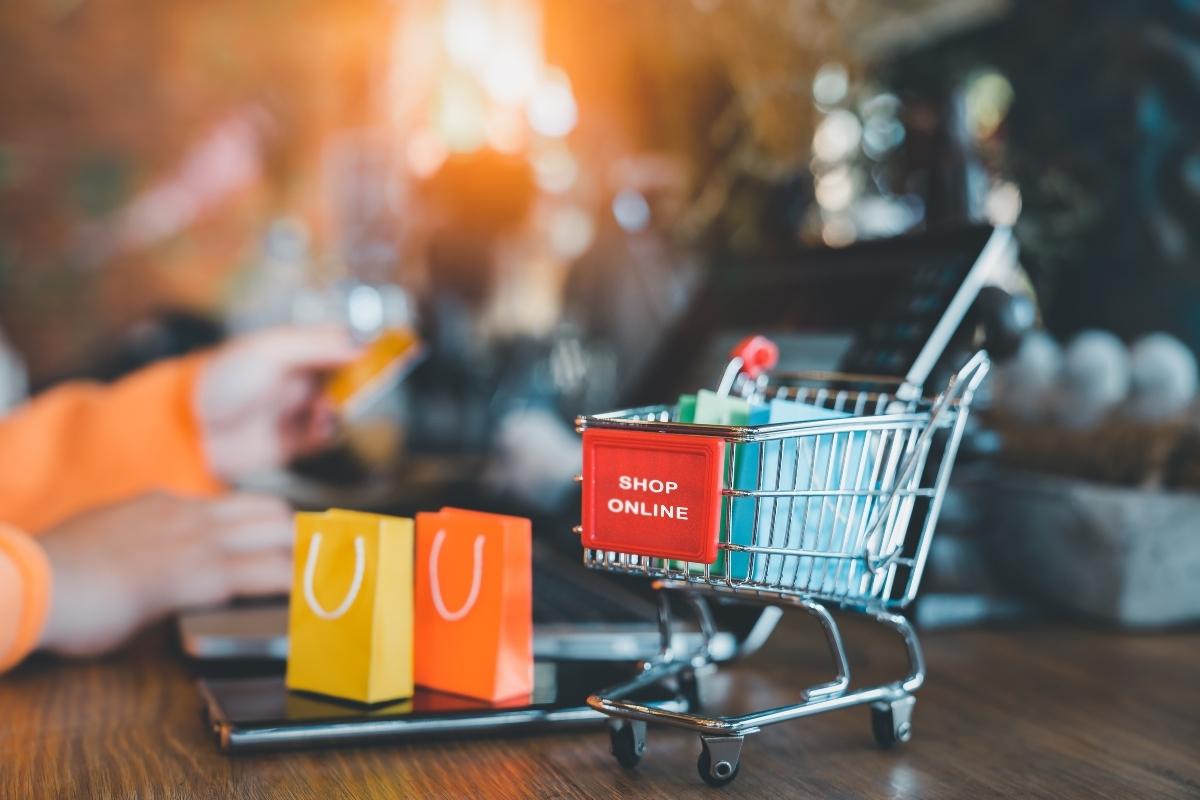 Ecommerce insourcing and outsourcing each have pros and cons that you must carefully consider before picking between the two business strategies.
Generally, external support agents offer similar, if not the same, services as most in-house teams but with far more experience. The costs of ecommerce outsourcing are significantly less than hiring full-time in-house agents.
More importantly, the primary benefits of outsourcing lie in its flexibility. In a volatile industry like ecommerce, your support agents must be adaptable and agile to change?
If you want to outsource your ecommerce customer support, the team behind Unity Communications is highly trained to deliver sophisticated solutions for you. Connect with us now to know more.