Written by Allie Delos Santos
Most consumers share their experiences and problems with a brand online. They don't appreciate having their complaints ignored. After one poor experience, clients might even stop doing business with a brand.
Hence, the key to building long-term relationships is identifying customer service problems and proactively solving them. Keeping customers happy is the best business strategy to increase retention and loyalty.
E-commerce customer service outsourcing can help in this regard.
This article explores why customers love outsourced support. It also discusses the top customer service problems and how outsourcing addresses them.
Top Customer Service Problems and How Outsourcing Solves Them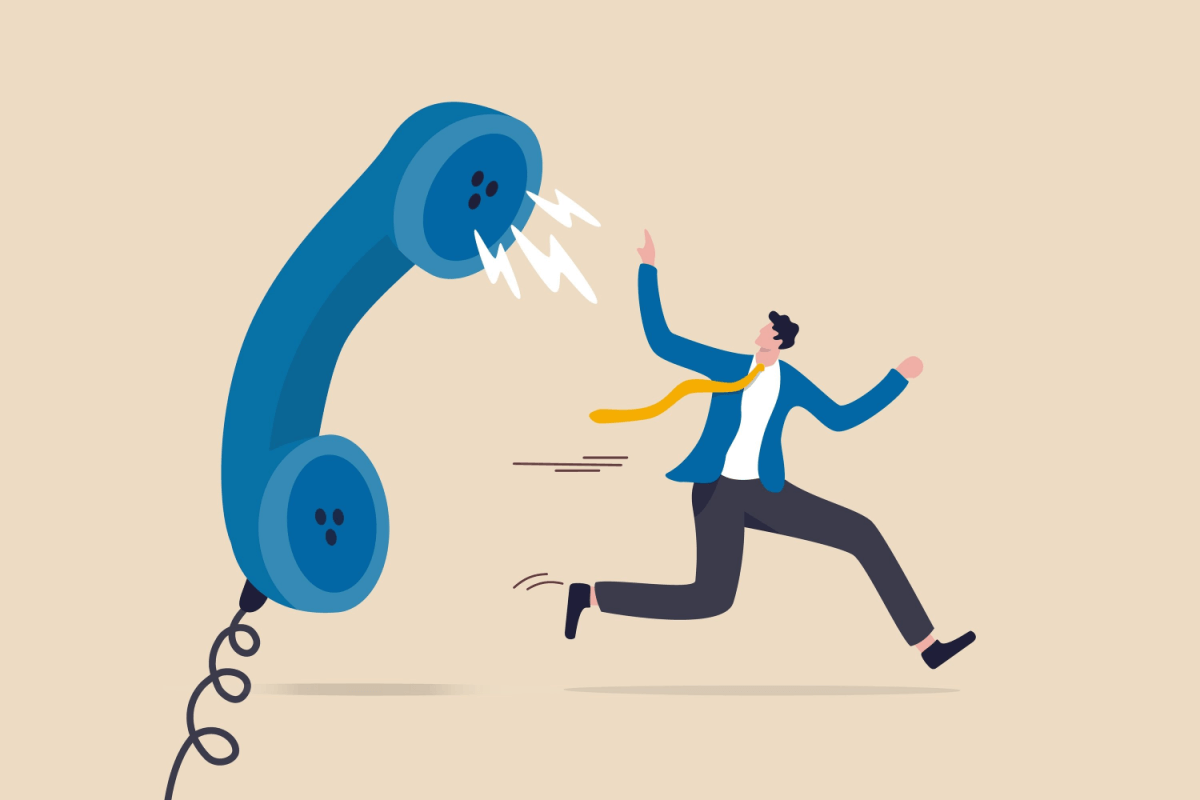 Companies encounter several problems as they provide support for their products and services. For their part, clients are more likely to remember how the company managed their concerns more than the issue they had.
This list compiles common customer support problems. In addition, it talks about how outsourcing provides solutions to help your company deliver a customer service experience that clients love.
Here are the customer service issues, causes, and solutions.
Slow Response Time
Clients want fast resolution and will not spend the afternoon on a call. Most customers hang up after two minutes and never call back. So you will probably lose clients if you do not respond fast enough.
Slow response time and a long holding queue indicate two problems. First, your call traffic is too high for your team. And second, your customer support is in dire need of automation.
How can outsourcing customer service and support solve this problem?
Easy scaling:

Consider hiring more call center agents to meet your customer service needs. Outsourcing allows you to scale your support team up or down, depending on your situation. This means you can quickly hire more agents during peak season and let them go when the demand decreases.

Automation:

Customer service software simplifies operations and accomplishes tasks automatically.

Automation reduces hold time, improves response, and creates a satisfying customer experience. Use the service provider's call center software to optimize your team's productivity and reduce menial activities.
Rude Communication With Customer Service Agents
Poor interaction with representatives is a major customer service problem. A lack of training can result in inefficient communication between customers and representatives. Customers get frustrated for various reasons, but you must address the situation promptly.
The challenge for companies is to calmly reach a satisfying conclusion for all parties involved.
How can outsourcing customer service and support solve this problem?
Hiring a business process outsourcing (BPO) provider gives you access to experienced agents. For instance, outsourcing email support lets you work with courteous and trained agents who can handle even the angriest customer.
Whatever the issue, apologizing to customers, explaining the situation, and reassuring them are important. Here are some steps agents follow to ensure positive communication:
Listen:

Allow customers to narrate their full story without interruption.

Empathize:

Show that you understand and empathize with how they feel.

Apologize:

Offer an apology for inconveniencing them, even if you are not at fault.

Resolve:

Solve the issue quickly. Empower employees to resolve problems without escalation. Always ask customers what you can do to make things right.

Diagnose:

Understand why the problem occurred without assigning blame. Focus on fixing the procedure.
Being Transferred From One Agent to Another
Call transfers can be annoying for anyone. Customers become frustrated after repeating information to multiple agents. They also waste more time waiting for chats or incoming calls to be answered.
How can outsourcing customer service and support solve this problem?
Outsourcing customer support means accessing omnichannel platforms. Omnichannel support lets customers reach you using their preferred messaging channel.
Plus, all customer information is stored in one location. That way, agents can access the data when necessary, saving customers from having to repeat themselves.
Not Having the Right Tools
Your customers are busy. They expect to reach you on their preferred messaging channels and do not want to wait. However, your customer support slows down when you lack the tools to meet and reach customers on their chosen platforms. As a result, your customers feel frustrated.
This roadblock happens when siloed customer data makes agents hunt down basic information. Clients must wait and repeat the same information due to a lack of customer relationship management (CRM)  tools.
How can outsourcing customer service and support solve this problem?
Finding the right customer service tool that satisfies your company's and customer's needs is key. Omnichannel support lets customers reach your brand wherever they are. Tools such as co-browse, live chat, and chatbots further improve customer service workflow and experience.
You can also outsource data entry services to store all customer information in one location. This way, agents know where to look when they need a shopper's information.
Not Knowing the Answer to Customer Questions
Sometimes a customer catches your agents off guard with questions they can't answer. But that does not mean you can tell customers, "I don't know," and move on.
How can outsourcing customer service and support solve this problem?
Partner with a BPO provider that can help you build self-service solutions. Self-service directs customers on the right path and lets them gather answers themselves. These solutions can involve leading customers to a knowledge base article or providing the answer in an interactive voice response (IVR). Neither requires direct contact with an agent.
Another option is strengthening your IVR system to connect customers to the right agents to answer their concerns.
Support Workflow Does Not Align With the Customer Journey
When you do not map out customer service workflow, bottlenecks and breakdowns remain unnoticed and unaddressed. Customers can encounter many problems along their journey, which can cause them to abandon your business altogether.
How can outsourcing customer service and support solve this problem?
An experienced outsourcing vendor helps you build a customer journey map. The map outlines each touchpoint an individual goes through on the path to conversion. Every touchpoint has access to customer support, whether it be a knowledge base article, live chat, or chatbot.
Remember that each support touchpoint must be relevant to the prospect's needs. For example, your BPO partner helps set up a chatbot during checkout. This bot can provide automated answers when customers face a problem while paying.
A Lack of Escalation Protocol and Crisis Management
The absence of an effective crisis management plan is a recipe for disaster. Customer service personnel are the front line in crisis resolution. They address issues and answer questions. Thus, the best thing to do is to prepare your team for when trouble strikes.
How can outsourcing customer service and support solve this problem?
A reputable BPO company can help you come up with the following solutions:
Make a plan:

Create a standard operating procedure to manage escalations and crises. This lets representatives know whom to contact for certain types of problems and when escalating the issue is applicable.

Let agents call some of the shots:

Provide agents the freedom to discern when to use compensation or discounts. This helps prevent escalation to upper management and reduces customer wait time.

Create a workflow that considers crisis management:

Arrange the necessary automation and tags. These help agents identify and escalate tickets that require urgent attention.
You cannot underestimate the importance of good customer service. Almost 80% of customers will continue doing business with brands that offer excellent support even after a mistake.
Not Satisfying Customer Expectations
Customer demands and expectations change constantly. To fulfill them, you need to understand your customers completely. You also must understand their journey as they interact with you and what they truly want from your brand.
How can outsourcing customer service and support solve this problem?
Your BPO provider can help you meet customer demands by:
Collecting customer feedback:

Buyer or client feedback is crucial to improving the overall experience. Your BPO provider can collect this data via chat logs, surveys, or interviews. 

Staying one step ahead:

Trends change fast. A simple chatbot is not enough. Omnichannel is the norm nowadays. Your outsourcing partner can help you monitor and keep up with new industry standards.
Limited Customer Service Availability
Shoppers expect businesses to be available 24/7, especially e-commerce brands. They want customer support to be available at any time, anywhere. The problem is that most customer service teams operate only within business hours and cannot assist clients beyond that.  
How can outsourcing customer service and support solve this problem?
Partnering with a 24-hour third-party customer service provider is crucial. It lets you meet customer demand for round-the-clock support.
A BPO company that is on call even after hours lets your clients and leads reach you for urgent assistance. It also ensures customers can reach you after your physical office closes or even during a disaster. Round-the-clock support benefits companies, especially those in e-commerce, healthcare, and facility management.
Long Wait Time
Besides expecting brands to be available 24/7, customers want a near-instant response from them. That's why chatbots and live chat have gained popularity among younger consumers. These technologies significantly reduce or eliminate wait time.
How can outsourcing customer service and support solve this problem?
A third-party e-commerce customer service can handle a sudden surge in call volume, otherwise known as an overflow. This immediate scalability prevents customers from receiving busy signals, getting transferred to voicemail, or being put on hold. Such situations might turn customers off and lead them to drop the call.
Complicated Procedures
Building a customer service team from scratch is no easy feat. It takes several months to recruit and onboard talent and establish clear workflow and processes. Adding to that, the investment needed for contact center as a service is huge.
How can outsourcing customer service and support solve this problem?
A top-tier outsourcing provider offers vital resources and well-defined processes to manage customer tickets of varying complexity. This, in turn, makes client turnaround time faster and operations more efficient.
A Lack of Real-time Customer Engagement
Buyers reach out to customer care agents for troubleshooting when they encounter a problem. When tickets outnumber the agents, human interaction fails to satisfy customer expectations. A lack of real-time customer engagement can cause a major loss of clients and decreased sales.
How can outsourcing customer service and support solve this problem?
BPO companies engage shoppers in real-time with voice or video chat. They use co-browsing tools to resolve the problem with the customers. Real-time engagement helps with customer retention and positive word of mouth. These lead to customer acquisition and enhanced sales.
Offering the Wrong Solutions
Customer care agents sometimes offer customers the wrong products or solutions because they cannot understand them. Misunderstandings can be due to unclear audio, poor listening skills, or similar reasons.
In these situations, active listening is necessary. Eventually, this helps calm clients and allows representatives to ask relevant questions. This insight lets agents better understand issues and respond accordingly. 
How can outsourcing customer service and support solve this problem?
BPO customer care representatives undergo rigorous training based on customer analytics. Active listening and learning to ask relevant questions are included in this training. Good agents also proactively assist clients using state-of-the-art tools to collect customer information. These tools aid in faster resolution of customer concerns.
Poor After-sales Customer Support
Many businesses focus only on selling their products or services and do not bother with after-sales support. However, poor after-sales support results in poor overall customer care. Many shoppers leave a brand because they do not receive proper assistance after buying a product.
How can outsourcing customer service and support solve this problem?
A third-party customer care team can handle post-sale support on your behalf. They can help you conduct regular follow-ups or send emails and thank-you notes so that customers feel appreciated.
Serving Multiple Clients at a Time
Your customer base increases automatically as your business expands. If you handle customer care in-house, you might have experienced serving multiple clients at once. Due to a lack of infrastructure and time, agents might need to handle two clients simultaneously and fail to provide relevant solutions.
How can outsourcing customer service and support solve this problem?
Outsourcing customer service to a reputable BPO company is the best solution. They have extensive experience in handling tough market conditions and consumer problems. They use top-of-the-line infrastructure and technology known for keeping buyers happy.
Too Much Customer Support Automation
Automation with AI aims to provide a seamless customer experience. But too much automation leads can have the opposite effect. Chatbots cannot comprehend human emotions, so live agents are always handy.
In addition, clients prefer speaking with a real person rather than a chatbot for complex problems and issues.
How can outsourcing customer service and support solve this problem?
Your BPO provider can help you design chatbots that allow easy transfer to human agents. They can also offer support for alternative messaging channels such as live chat and email.
Other Advantages of Outsourcing Customer Service and Support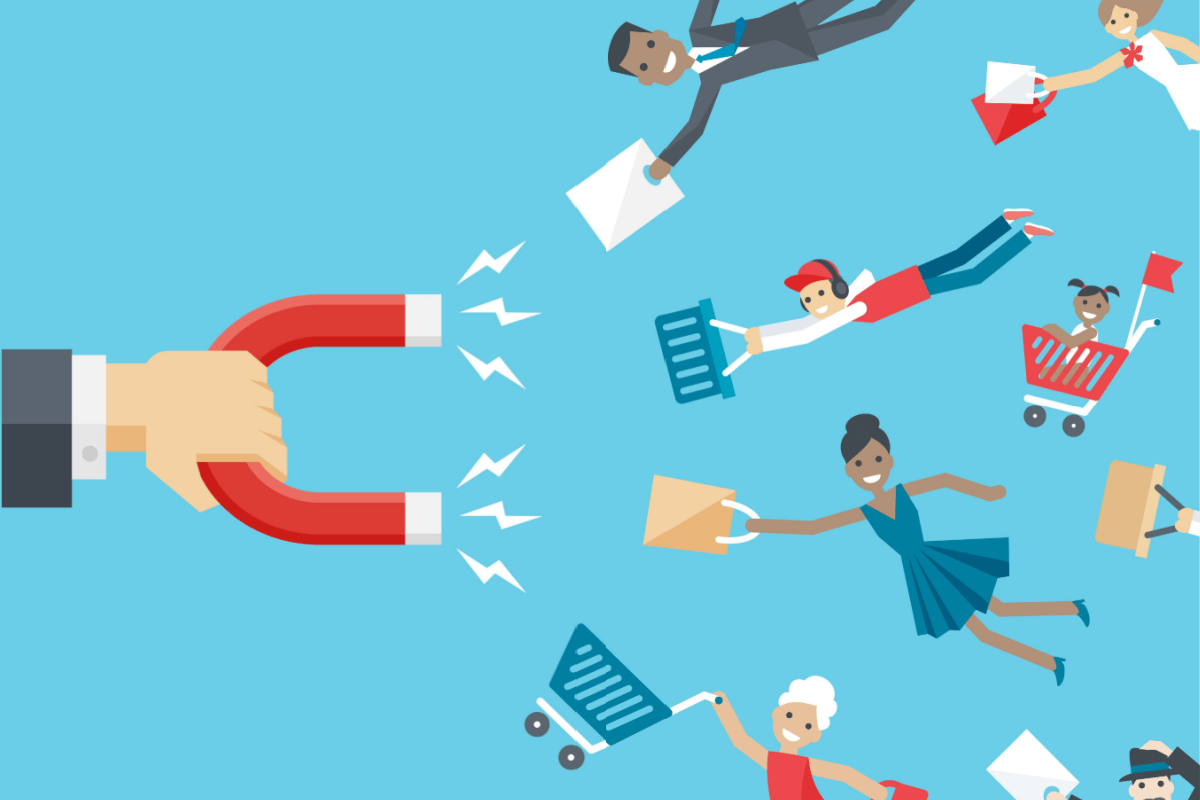 Before committing to a provider, you should ask what business process outsourcing can do for you. Customer care is often the first function managers consider when offshoring.
Outsourced customer support has proven successful as a low-risk and cost-effective solution. It helps improve satisfaction and sales. Swift technological changes make it easier to successfully manage staff overseas.
Here is a closer look at the benefits of outsourcing customer service and support.
Keep on Top of Multiplatform Interactions
The rise of cloud computing and software as a service (SaaS) has made accessing sophisticated platforms easy. However, keeping up with technological developments and continuous staff training might pose a challenge.
The current trend in customer support is to move away from channel specialists. Multiplatform, multiskilled staff assisted by universal inbox solutions are the new preference. Such tools alert your staff about incoming customer tickets before they finish typing them. They also allow agents to handle all forms of incoming customer tickets effortlessly. 
Access Top-of-the-range Facilities
With outsourcing, you do not need to rent extra space for your contact center staff. You are not obligated to invest in hardware, either. Consequently, you can splurge on the best software licenses.
The right managed outsourcing provider can offer offices in urban hubs. Being able to access modern and well-equipped workspaces means you do not need to worry about infrastructure deficiencies or maintaining reliable backup power systems.  
Excellent, Enthusiastic, High-quality Workers
In the U.S., customer support is regarded as a short-term and undesirable stopgap job with long hours and poor pay. Individuals who often fill these positions are unsuitable or do not share the company's vision and passion. In contrast, customer service is valued and respected in many outsourcing destinations.
Outsourcing firms have a vast pool of diverse talent. One tip for outsourcing customer service is to find a reputable BPO company with a list of highly skilled and well-vetted professionals. These firms also encourage a culture where staff members stay for the long term and have pride in their work.
Stay Operational Around the Clock
The global marketplace never closes. The demand for immediate response will only increase as instant messaging becomes everyone's default.
You do not need to go international to benefit from 24/7 service, either. Countries such as the U.S. and Australia have multiple time zones. A lack of customer service on a 24-hour roster means missing out on prime client interaction time.
One of the peak times for online shopping is between 8 pm and 9 pm.  But the late hour is outside of typical business hours. Thus, offering in-house customer support into the evening is an expensive proposition.
Most BPO companies operate 24/7 on a shifting schedule. Outsourcing customer service helps you stay operational around the clock. Support professionals can man your messaging channels throughout the night while you sleep.
Fast Response for Happy Customers
Outsourcing customer support comes with a faster turnaround time, which keeps customers happy.
Better staffing means faster transactions. It also means enhanced response time and expert customer care. An improved brand perception leads to more word of mouth and higher sales. As a result, there's a guaranteed rise in conversions. 
Once you eliminate the hassle of in-house customer support, your business momentum accelerates. The benefits of better customer service become clear.  
Focus on Key Projects
Outsourcing, in general, buys you precious time. You are no longer overstretched with work better delegated elsewhere. So you can focus on projects that advance your core business.
The nonstop administrative demands of running a new company often include tasks that do not fit the interests or skill sets of the management. This can drain energy. Meanwhile, overstretched employees handling jobs with little training lead to subpar results and burnout. Customer service is not a function that a company can risk jeopardizing.
Instead, focus on your clients' needs by integrating a team of enthusiastic and experienced representatives into your organization with inventory management outsourcing. 
Grow Your Team as You Grow Your Business
The recruitment and training required to make customer support cumbersome and expensive to do in-house. Outsourcing customer support allows you to scale up your team as your company grows. 
A third-party team can help you optimize customer service during the early days of your business. Alternatively, they can help you tap into new markets with less risk. The agility and flexibility of outsourcing firms allow them to adjust to your future needs.
Massive Savings on Labor Expenses
Costs and the significant quality-price ratio prompt companies to outsource customer service.
With an average of 70% savings on experienced and well-educated labor, the cost advantages of outsourcing push businesses to take the leap.
Outsourcing costs are variable rather than fixed. This adds flexibility over the long term, which is gentler on your budget.
Why Is Exceptional Customer Support Important?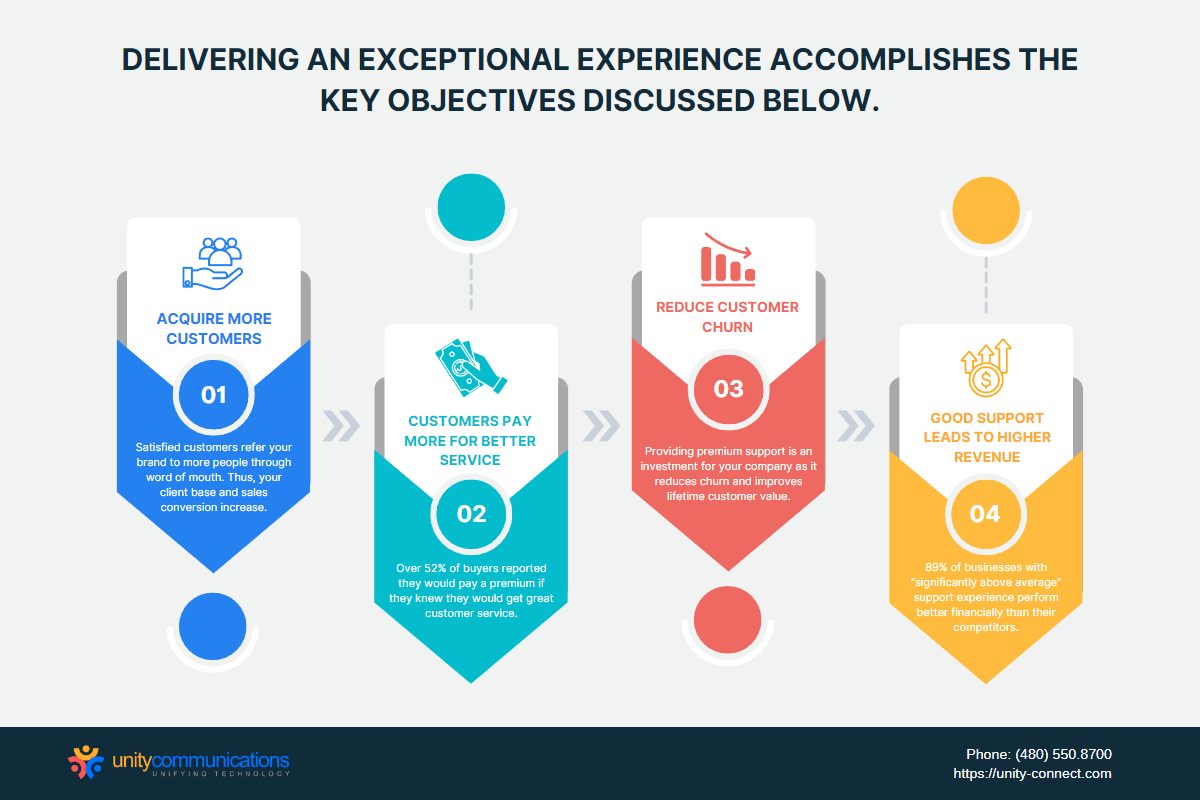 Good customer support is vital because it affects other business areas. Each company encounters problems, but more important is how effectively they resolve them.
Brands should be more customer-focused and provide satisfying support by solving issues effectively. Outsourcing to firms specialized in customer care helps with that.
Delivering an exceptional experience accomplishes the key objectives discussed below.
Acquire More Customers
Going the extra mile and delivering good customer service improves the satisfaction level of shoppers. Satisfied customers refer your brand to more people through word of mouth. Thus, your client base and sales conversion increase. The happier your customers are, the more likely they will stick with your brand and communicate their satisfaction to other potential customers. 
Putting a price on exceptional service is not easy. A significant number of customers are willing to pay extra for it.
Customers Pay More for Better Service
 Over 52% of buyers reported they would pay a premium if they knew they would get great customer service.
Customers value how support teams treat them, and businesses benefit directly by providing a good experience. Now that more companies prioritize customer support, it is no longer an advantage – it's a necessity. 
A positive experience pushes one-time buyers to stick with a brand. In contrast, a negative one sends them to a competitor.
Reduce Customer Churn
Even if you stock high-quality products, customers might turn to your competitors after an unpleasant service experience. Providing premium support is an investment for your company as it reduces churn and improves lifetime customer value (LCV).
Focusing on improving customer service reduces the churn rate. In turn, lower customer churn limits the expense of acquiring new customers.
Retaining Customers Is Cheaper Than Attracting New Ones
The customer acquisition cost (CAC) refers to the expense of attracting new clients. Naturally, this cost is higher for businesses that do not invest in support. After all, reports show that 65% of sales come from current shoppers. Focusing your efforts on retaining existing buyers, in the long run, is more profitable. 
Good Support Leads to Higher Revenue
Good customer service, along with strategic budgeting, also brings more revenue. A positive or poor experience directly affects revenue and growth. 
Eighty-nine percent of businesses with "significantly above average" support experience perform better financially than their competitors. Conversely, companies in the U.S. lose $136 billion annually due to customer losses.
The Bottom Line
Competition in the global marketplace is getting tougher day by day. Customer care challenges are inevitable. Keeping up with ever-changing client expectations and innovations is harder for brands.
Outsourcing customer service and support help you provide positive experiences that clients love and return to your company for.
Unity Communications is a renowned BPO agency that provides customer care solutions to businesses of all sizes. We help you get custom solutions at a reasonable price while delivering meaningful experiences to your customers.