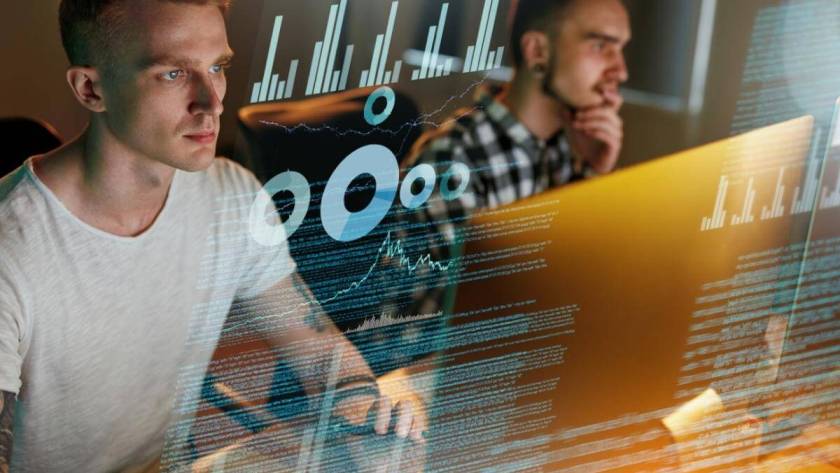 Written by Allie Delos Santos
Organization leaders often wonder whether they should outsource IT support. Outsourcing tech functions has its pros and cons. Understanding why outsourcing IT support could be the right choice requires understanding why businesses do it and knowing its advantages and disadvantages. 
Keep reading to explore the various ways your business can benefit from IT support outsourcing. 
Why Businesses Work with an Outsourced IT Support Company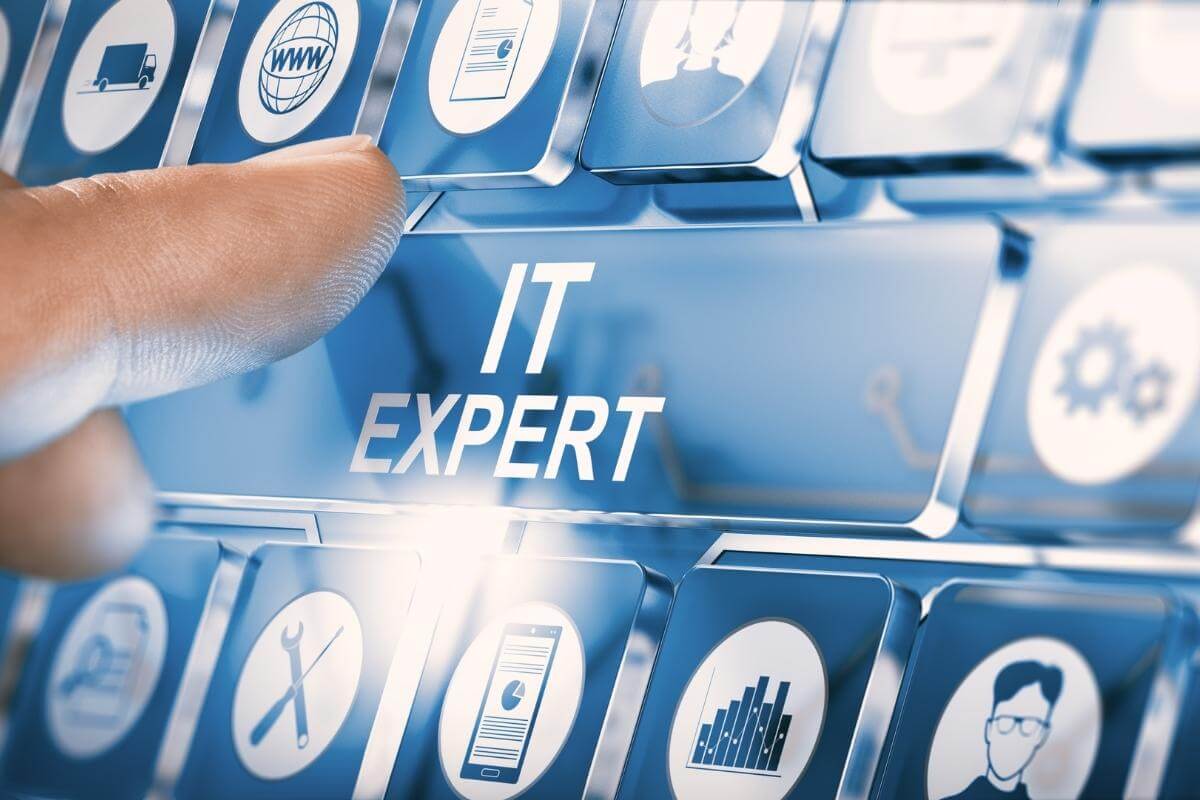 There are two major reasons why firms partner with an outsourced IT support company. The first one is to save on costs. The second is to be able to focus on core competencies.
Working with an outsourced IT support company means subcontracting certain IT activities to an independent, third-party provider instead of managing the functions internally. Such service providers will either assume full responsibility for all tech-related maintenance and services or deliver additional support to an existing in-house team. 
Businesses that outsource IT support also can work with one provider for all their tech needs or with multiple service providers to address different concerns.
Here are other reasons why businesses should consider outsourced IT services:
Round-the-clock IT support and help desk solutions

Regaining time and energy spent on IT

Lack of internal expertise

Improved handling of services and responsibilities

Scalable IT resources

Improved business capacity

Increased growth through outsourced IT support company's expertise

Lower cost access to the newest technologies
1. Services Offered by an Outsourced IT Support Company
Businesses can now outsource various services to an outsourced IT support company. If you intend to outsource some of your processes, ensure that the third-party service provider you are considering meets your requirements.
While providers usually have unique offerings, the following are common functions most providers offer:
Application and software development

App management and support

Web hosting and development

Help desk and tech support

Database management and development

Infrastructure – software, hardware, network support, and installation

Disaster recovery

Telecommunications

Datacenter management

Security
2. Type of IT Support Outsourcing by Location
There are various types of back-office outsourcing services categorized by the location of the service provider. 
This refers to contracting with an external service provider located in another country. Businesses work with an outsourced IT support company in foreign countries to take advantage of cheaper costs and the availability of internationally competitive professionals.
Potential downsides of offshoring IT support may include political stability, the difference in time zone, and cultural differences. However, such challenges can be solved by working with a reputable outsourced IT support company that does back-office outsourcing. The best business process outsourcing (BPO) providers will complete all tasks successfully and with high quality despite the remote location.
Nearshore outsourcing is outsourcing processes to an adjacent nation or the closest place to your home country. This type of outsourcing is getting a lot of attention since it allows companies to take advantage of newer resources and expertise without the potential downsides of offshoring.
Onshoring is a form of outsourced IT support that obtains services from experts from outside the company but within the country. Certain businesses prefer this type of solution because of fewer cultural and language obstacles. With this type of service, the selection of an outsourced IT support company is restricted to a single location, which may mean less choice in outsourcing companies, cost reduction, and talent resources. 
3. Type of IT Support Outsourcing by Function
Other types of IT outsourcing are further categorized depending on the number of functions delegated.
A company delegates project management activities to an external service provider through this type of outsourcing. The external vendor assumes control of any project phase as part of their management functions from start to finish. Project management roles within an organization are regarded individually and given as discrete assignments.
Business Process Outsourcing
BPO is an approach to delegating one or more business functions to an external provider who manages the service. With this approach, businesses usually outsource back-office functions. Much like other outsourcing types, BPO provides lower cost, improved efficiency, business expansion, and higher profitability.
Process Specific Outsourcing
There are certain processes that are part of a specific internal procedure or task. This form of outsourcing is process-dependent. With this, you can decide which specific process is complex enough to outsource and will lead to profitable results.
Multi-sourcing is the process of aggregating the resources your company outsources to build a finished product. In this approach, IT functions and tech infrastructure are outsourced to several vendors. For example, companies can outsource data entry services to one provider and IT to another.
Benefits of Partnering with an Outsourced IT Support Company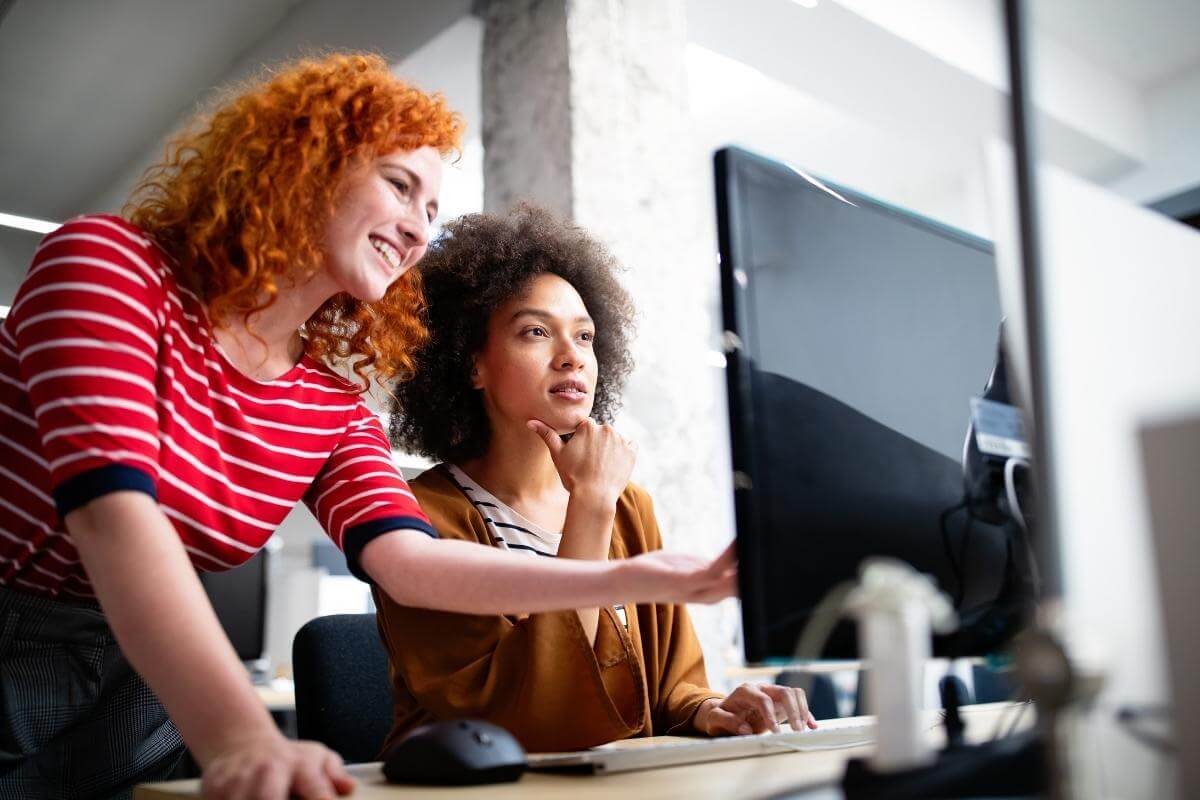 Working with an outsourced IT provider to manage tech functions on your behalf is one of the most effective ways of streamlining operations. By eliminating mundane and repetitive tasks, you enable your in-house team to work on higher-value projects.
If you're new to outsourcing and are still on the fence about it, take a look at how this approach to business processing could benefit you.  
1. Lower Costs
Outsourcing has continued to become more affordable throughout the years, as technology and tech infrastructures have developed worldwide. You will be amazed at your cost savings, as well as your workflow efficiency. 
Cost of Labor
Picture all the overhead payroll costs reducing your bottom line each month—salaries, insurance, benefits, taxes. Conversely, consider the cost of outsourced IT services. You only need to pay the service fee of your outsourced IT provider and nothing else. You need not worry about unemployment claims, sudden HR complaints, and unexpected employee departure.
When you work with an outsourced IT support company, your balance sheets stay the same every month, making it easier for you to budget the rest of your expenses. Outsourcing IT means you are essentially getting a team of technicians for a fraction of the price of an in-house tech specialist.
Cost of Equipment
Imagine your server crashing unexpectedly. You'll almost certainly have to pay an expert to address it. Such costs are already included in the deal with an outsourced IT support firm. Moving away from traditional break-fix plans allows your company to better manage its budget without having to set aside as much money in case of unforeseen disasters.
On top of that, your outsourced IT support company has more incentive to conduct regular preventive maintenance since the more they avoid downtime and breakage, the less it cuts into their own profit. It's a win-win situation that improves your efficiency without increasing the price.
When you cut back on the costs of maintenance even before they emerge, you uphold a proactive approach as opposed to a reactive one.
2. Eliminate the Need for Hiring
The cost of employee recruitment changes depending on your industry, location, and company size. A recent study claims that hiring costs are somewhere between $4000 to $7600. Not to mention it almost always takes more than a month to get a role filled.
Scouting talents, screening and interviewing them, conducting background checks, negotiating compensation, and training altogether take up a lot of time–and personnel. And there is no guarantee that your new hire will be worth the hassle once onboarded.
Working with an outsourced IT support company reduces the money and time that comes with hiring an in-house employee. When you team up with an outsourced IT support company, you give your employees the freedom to focus more on service performance instead of admin duties. By outsourcing your IT support, you can improve your HR team's morale, not to mention a decrease in your spending, without disrupting your daily operations.
3. Free Up Time and Improve Efficiency
If you depend on only one IT specialist or CIO to maintain your company's network performance, imagine how stressful it would be when they take a day off or get sick. It's difficult to plan for every eventuality when you only have one person. Without backup, your company risks collapsing if a problem arises.
Now, picture the same scenario but instead, you have a team of outsourced IT professionals available. If one technician needs to take a day off, the outsourced IT support company can choose a replacement from its available team to cover.
The same advantage applies to computer troubleshooting. Should your business encounter a  troubleshooting problem, your outsourced team has the skills you need to rectify the issue.
Fewer Distractions and More Uninterrupted Projects
Working with an outsourced IT support company is extremely beneficial for businesses whose expertise has nothing to do with information technology. Needing to do IT activities prevents more important tasks from getting accomplished consistently and efficiently. Outsourcing IT enables your team to better focus on the core business. 
A 2019 report discovered that 37% of small businesses farm out at least one business operation. When businesses no longer need to worry about daily bottlenecks, they regain time to plan out their organization's expansion and long-term growth.
A reliable outsourced IT support company will know how to manage tech issues using the newest solution before things go awry. Most service providers will also deliver cutting-edge solutions that can remotely monitor and manage your network, which means instantaneous updates from software patches to printer meter readings.
Streamlined Workflows and Better Productivity
A good outsourced IT support company can also develop customized solutions depending on your broad-spectrum expertise, process reviews, and system analysis. You receive real-time spam and virus filtering in conjunction with consistent endpoint management and monitoring.
As a result, your organization no longer needs to regroup and waste limited resources when system complications arise. Instead, you can take advantage of a complete proactive system network that prevents downtime and guards against breaches.
4. Access to Industry Experts
Companies are often surprised to discover what it truly means to tap into a wide pool of talented technicians. An outsourced IT support company is trained to generate a comprehensive analysis before coming up with custom solutions. If your internal team can't properly face ongoing digital changes or oversee the IT problems popping up in your infrastructure, working with an outsourced IT support company can be a great help. 
The Benefits of Specialization
Outsourced IT providers focus only on a specific portion of your company. And they have the necessary infrastructure and processes to address the most complicated threats to your network. Additionally, they have hands-on experience from multiple disciplines.
Employees of outsourcing agencies also undergo consistent training, certifications, and practical projects, continuously improving their skill sets. By working with an outsourced IT support company, you are teaming with specialists that deliver advice guaranteed to improve your company's value proposition.
There is no alternative to the knowledge that outsourced IT support provides. These experts regularly shift gears, work in a variety of situations, and manage new challenges that each task poses. The broad experience of outsourced technicians contributes to their expertise, ensuring they are well capable of managing every challenge thrown their way.
Wide Variety of Competencies
Why should companies outsource to someone outside their industry? A competent outsourced IT support firm has a huge team of skilled experts. Besides, network management is different from security management, so allowing a few people to handle your entire system can lead to major security flaws.
Your internal team will no longer be stretched thin when you partner with an outsourced IT support company. In doing so, you increase your team's bandwidth and allow your tech arsenal to scale alongside your company's growth. 
5. Newer Technology and More Competitive Advantage
Most of today's enterprise equipment is great for small businesses, but they are primarily directed toward larger businesses. As a result, Subject Matter Experts (SMEs) only end up using a small portion of what a tool is designed to do.
When working with an outsourced IT support company, you can access enterprise-level technology at a fraction of the cost. You can improve efficiency without the expensive costs that come with keeping up with technology. Outsourcing IT is cost-advantageous considering the scale at which information technology is changing.
Even if you don't regularly keep up with technology updates, your outsourced IT support company does, so you can worry less about computer systems and focus more on your core specialties.
Consult your IT provider for office automation and innovation tips. Choosing the finest IT tools might be difficult, but an outsourced IT support business can help you make better choices according to your needs. Tech spending is approaching $1 trillion; having the appropriate outsourced IT support business is crucial.
Ensure Regulatory Compliance
A part of maintaining your competitive advantage is keeping your customers protected through compliance regulations. An outsourced IT support company can be a great help in mitigating penalties and fines from ever-changing regulations and laws.
An outsourced IT provider will offer the newest hardware and software. They have advanced antivirus programs and updated firewalls, and they can implement the required privacy and data safety standards for you. This means you need not worry about maintaining your customers' data privacy since the outsourced IT support company has already taken care of it.
6. 24/7 IT Support
Your outsourced IT support company will schedule their employees' time, so they are always available when needed. Even if your team is working remotely and are in different time zones, you'll always have a tech department ready.
Continuous monitoring is the best approach to catching anomalies. Keeping track of your IT arsenal allows you to recognize potential problems and respond before additional damage. Most firms can't monitor 24/7, so by the time they identify a breach, it's too late to mitigate the harm.
When you team up with an outsourced IT support company, you can rest assured that someone will always pick up your call if there's an issue. Service disruptions and network outages will not be as devastating when you have IT, professionals, to rely on.
Eliminate Unforeseen Downtime
Consistent monitoring also acts as a defense against unforeseen downtime, one of the most significant roadblocks to the expansion of companies. Partnering with an outsourced IT support company means you receive regular activity reports that exhibit anything from lapses in network security to possible threats that were successfully removed.
Active management like this makes sure that your networks and data are secure, eliminating the possibility of system downtimes that disrupt productivity and morale. Having an outsourced IT support company that proactively makes preparations for threats and other dreadful events is a smart strategy for cost-saving.
On top of that, with recovery services and data center backup from your outsourced IT support company, you have exactly the right tools to address even the most debilitating problems. You can stand back up faster than you might imagine from natural disasters to hackers trying to steal your data. Your outsourced IT support company can provide redundancy to keep your servers running 24/7/365.
Take a Proactive Approach with Continuous Updates
Recovering from a data breach can be extremely hectic. Getting the system back up and running again takes a lot.
The repercussions may be dire if your information technology systems need to be unavailable for prolonged periods. Worst case scenario, it may lead to the shutdown of your company altogether.
To prevent potential outages and shutdowns during business hours, it's a must to regularly update your information technology systems. An outsourced IT support company makes the most of uptimes by conducting regular updates during wee hours or on the weekends.
Performing this in-house often leads to work creep that impedes regular business hours as well as expensive overtime costs. With an outsourced IT support company, you can enhance your system availability without disturbing your employees during work hours. 
7. Upgraded Security Protocols
Companies are no stranger to phishing attacks. Since the onset of the pandemic, phishing and data breaches have increased. Nowadays, these attacks are taking place in your backyard. Additionally, other threats like ransomware have risen at a rate that no one could have predicted.
Detecting the newest malevolent tactics and establishing the right way to address them takes considerable skill. Beyond that, it consumes a lot of time and effort to remain on top of every data breach technique. Having an in-house team means you need to conduct regular training, which may inflate your IT budget.
Reliable Surveillance 
Cybercriminals are always coming up with more complicated ways to access your organization's private data. It requires a dedicated professional to find solutions that guarantee your network security is impenetrable. Your internal employees most likely don't have that level of expertise.
Keeping your data secure is quite possibly one of your highest priorities. An outsourced IT support company provides all the support needed to keep your systems safe. Working with a dependable outsourced IT provider lowers the chances of security breaches that might paralyze your operations.
Taking every precaution to boost your information technology security is paramount to ensuring your business's long-term. The consistent, proactive monitoring of your system from an outsourced IT support company keeps attempted breaches at bay.
You need not worry about installing the newest malware and virus protection or testing and applying security patches. You can delegate all that to your outsourced IT support company.
8. Scalability and Flexibility
When you team up with an outsourced IT support company, you can upscale your information technology systems in a single phone call. Need to expand your backup frequency? You can do so easily.
Need to increase your storage? Add more without bothering your internal team.
Interested in cloud services? Your outsourced IT support company is only one call away.
With an outsourced IT service, your underlying infrastructure is easily expandable. If you happen to become more interested in complex software development, better telecommunications, or automation down the line, your outsourced IT service makes it easy to deploy.
Outsourced IT is not a break-fix solution. It's a progressive and proactive strategy that clears the way for success.
Remaining on Top of Growing Needs
Technology changes tremendously and it's challenging for companies to keep up, but an outsourced IT support company can help. You can take advantage of the ever-evolving tech landscapes since your systems are armed for development.
A project that could take your internal team weeks or even months to accomplish and implement might only take a few days for your outsourced IT support company. After all, they bring with them years of experience in deploying new technology and delivering support.
The Bottom Line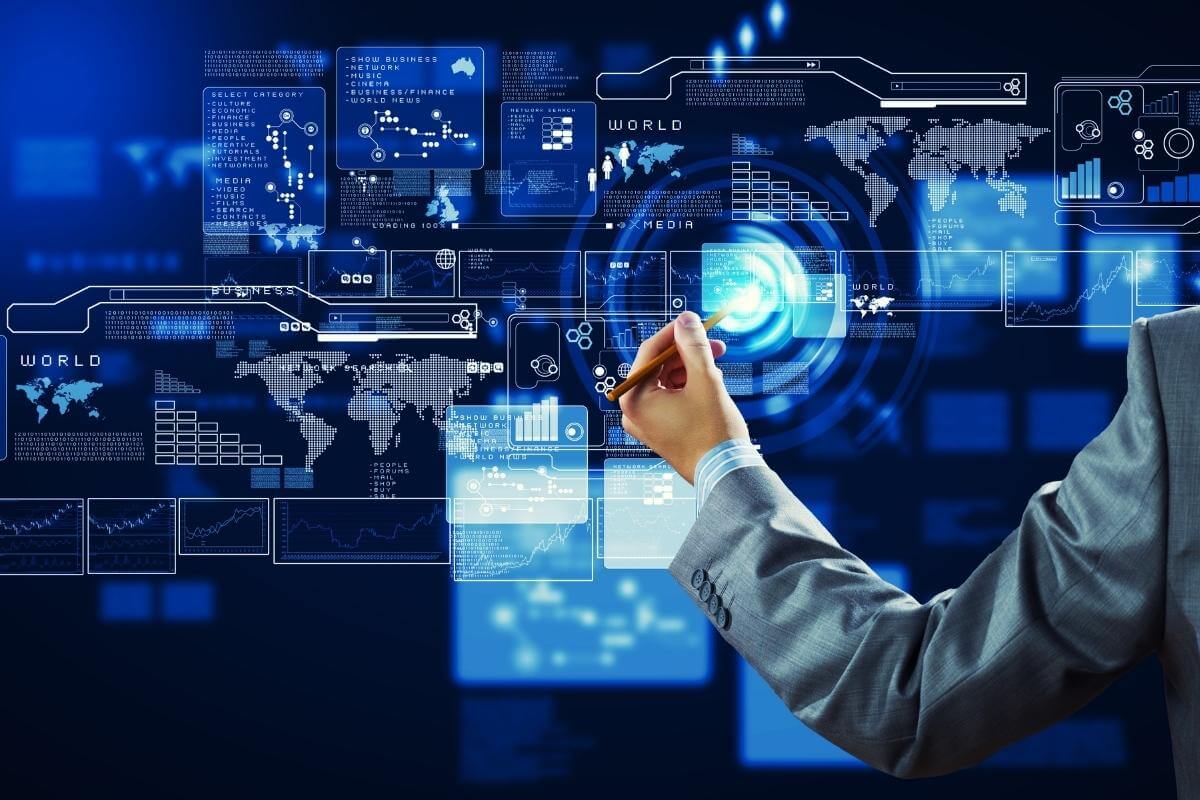 Working with an outsourced IT support company seems like the smartest choice considering its many amazing advantages for SMEs as well as large enterprises. To realize these benefits, you need to partner with a reputable provider that you can depend on at all times. A good outsourced IT support company will be a consistent quality service provider and an expert in technology.
Unity Communications is a BPO company that delivers a wide variety of IT services. We work with companies of all sizes, in the US and across the globe, with our diverse set of expertise in information technology. Let's connect so we can provide the perfect solution for you.