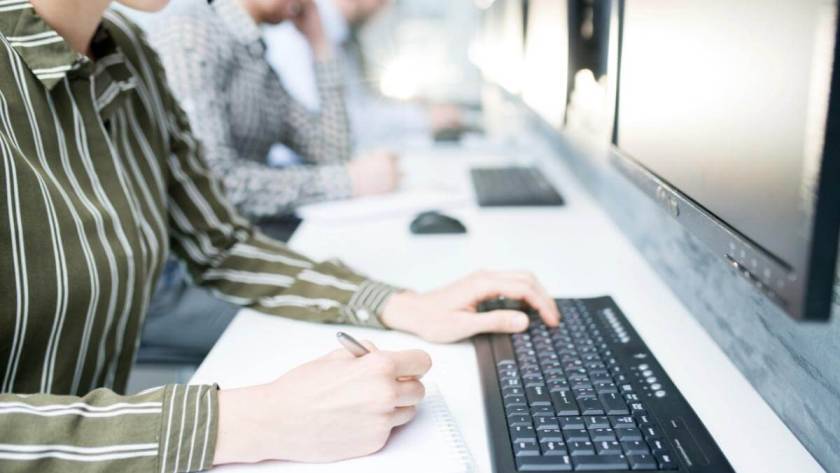 Written by Dion Jay Tality
A help desk is integral to business success. It helps customers and employees solve technical problems. Help desk teams perform such tasks as answering questions, updating systems, and troubleshooting.
However, a solid help desk requires an expert workforce and advanced technology. It's best to consider outsourced technical support to build a help desk team. Doing so comes with several practical advantages.
This article covers the benefits of an outsourced help desk. Read more to find out.
How an Outsourced Help Desk Can Benefit Your Business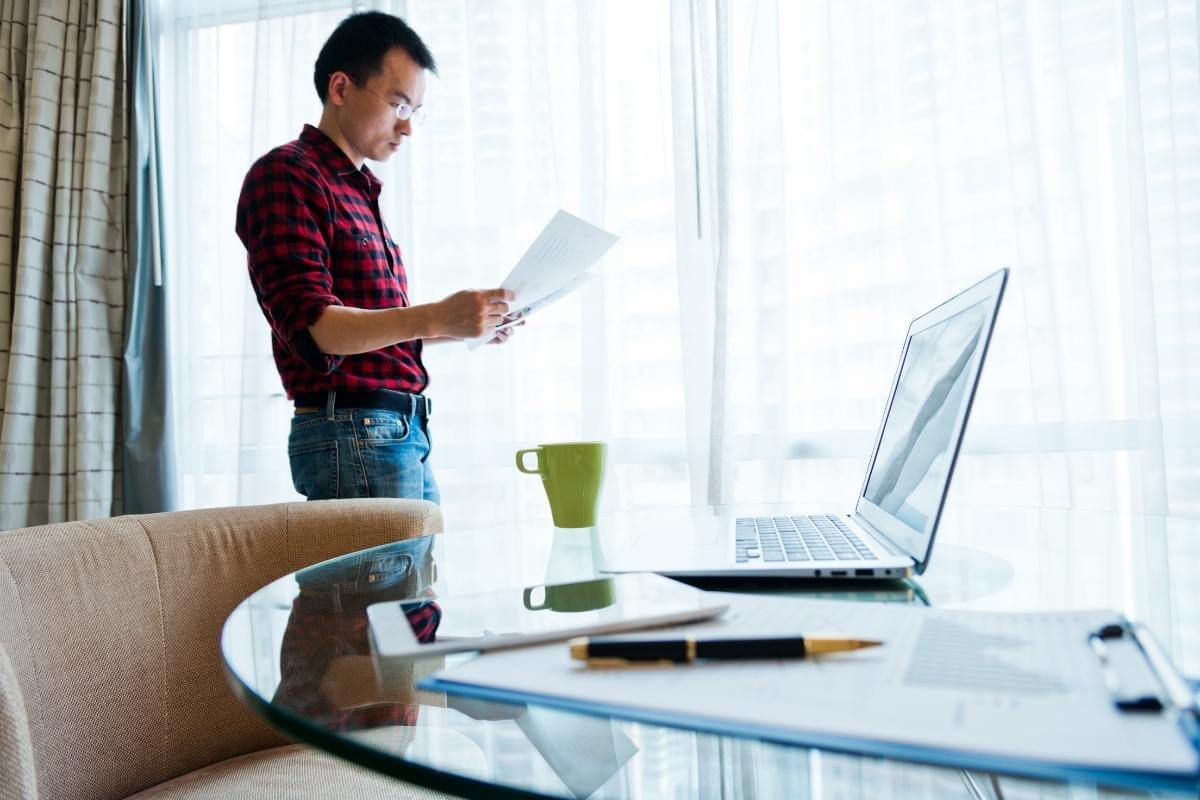 A help desk plays a crucial role in business. Companies invest in technology to ensure a robust operation. Such investments could make the global help desk software market reach $11 billion by 2023.
According to Zendesk, help desk users report an 83% satisfaction rate. But this figure is behind phone service (91%) and chat support (85%). As such, outsourcing is best for optimizing such a business function.
An outsourced help desk offers several advantages, including:
1. 24/7 Help Desk Operation
Most companies tap into business process outsourcing (BPO) to handle back- and front-office activities. Back-office outsourcing includes data entry and IT support that do not require round-the-clock operation. But front-office tasks such as customer service and help desks do.
Most BPO companies operate 24 hours a day, seven days a week. They have enough customer service representatives on all shifts. Outsourcing your help desk ensures that you have a team available to assist your employees and customers at any time of day.
2. Fast Response Time
According to a report by SuperOffice, the average customer support response time is 12 hours and 10 minutes. The fastest is one minute, while the slowest is eight days.
The report also revealed that 62% of businesses do not respond to customer emails. However, almost one-half of customers expect companies to respond faster than four hours. Remember that a fast response time is one key attribute of excellent customer service. Consider this when outsourcing your help desk.
Outsourcing can be a viable solution for building an efficient workforce. Assist your customers and employees with your outsourced help desk and fast response time while your representatives promptly resolve technical issues.
3. Focus on Core Functions
A company consists of several business operations. Some back-office tasks can be repetitive, tedious, and cumbersome. As such, outsource data entry, accounting, and IT support. Do the same for front-office functions such as customer service and help desk support.
But what does it mean to outsource some of your business processes?
Outsourcing enables you to focus on your core business—enterprise growth. Your leaders can also give full attention to their primary duties instead of focusing on non-core functions.
In recent years, BPO key players have encouraged startups to begin outsourcing. Clutch also reports that 25% of small businesses outsource at least one business function. If you own a tech startup, consider BPO. Outsourcing helps you build a tech empire; your service provider takes care of your stakeholders.
4. Cost Savings
Deloitte's Global Outsourcing Survey 2020 identifies cost reduction as the top reason to outsource. The report also states that 70% of companies outsource to save on labor expenses.
Hiring, training, and onboarding new employees can be costly. You must also invest in the necessary tools, equipment, and other resources.
Having an outsourced help desk team can reduce operating costs, helping you save in the long run. However, conduct research and due diligence on BPO pricing models so that you hire the right BPO service provider for this purpose.
5. Flexibility and Agility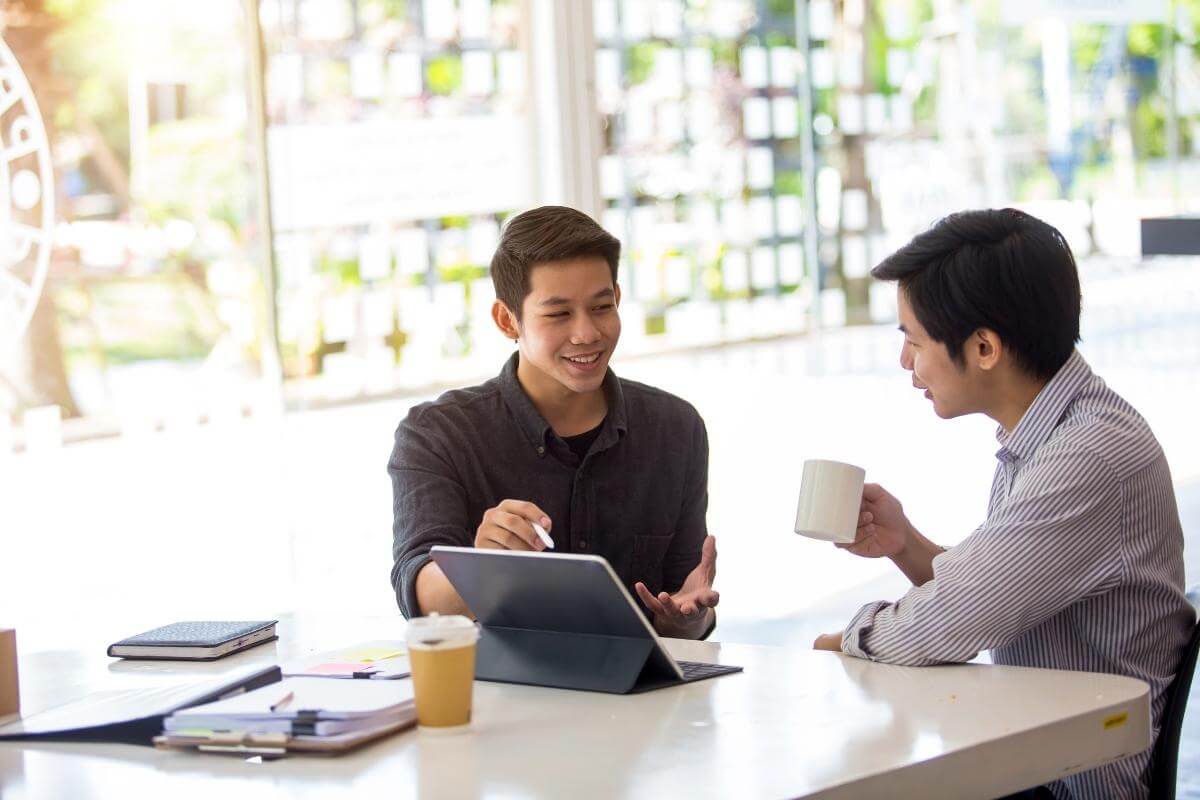 As mentioned earlier, cost reduction is the top BPO reason, again taking the number one spot due to the pandemic. Deloitte's study also highlights other business objectives for hiring BPO services: business flexibility and agility.
Front- and back-office outsourcing services are usually flexible. You don't have to outsource the entire department to a BPO service provider. You can build a help desk team with an external vendor. But you can still have an in-house team for complex, technical concerns.
Furthermore, BPO companies offer flexible contracts. BCG reported that 62% of companies plan to negotiate their outsourcing contracts. Over half of these companies want to reconsider pricing models, while almost half look forward to redefining their delivery models.
You can entrust after-hours operations to your third-party help desk team. Your representatives can work overtime if the need arises. They are agile and can quickly and easily respond to business needs.
6. Enhanced Security
NTT reports that 32% of companies primarily outsource to boost security. That makes sense because we now live in the digital era. Companies must stay on top of their online security.
As help desks need security and technical expertise, consider hiring BPO services. Your outsourcing goal is to fix technical issues, not compromise customer data. Be wary of cyberattacks such as passwords, malware, and phishing attacks. Hiring a reliable BPO service provider to manage your help desk is best.
The NTT report also highlights the fundamentals of smart outsourcing. BPO companies should consider security credentials, technical expertise, and business goal alignment. Always keep these three critical factors in mind for enhanced security.
7. Expert Workforce
The workforce is the lifeblood of any company. Employees oversee day-to-day operations, helping achieve business success.
Meanwhile, a help desk demands technical knowledge and skills. It even requires industry experience, areas of expertise, and education. Unfortunately, it can be hard to screen and hire the right people. Hence, BPO is the best solution.
You can have a skilled workforce if you outsource data entry services or hire IT support. Outsourcing allows you to tap into global talent. Competent specialists will optimize your help desk and satisfy your stakeholders.
8. Latest Technology
Companies of all sizes should adopt the latest tools and technologies; they can assist the workforce, optimize processes, and scale a business. That is why companies with limited resources choose to outsource.
Aside from cost savings, flexibility, and agility, businesses outsource to access tools and processes. Deloitte identifies top digital enablers: cloud computing (68%), RPA (64%), and single ERP (55%).
Now, let's look at the technology trends in the BPO industry. See which you can incorporate into your outsourced help desk:
Cloud computing:

This technology harnesses the internet for databases, networks, and servers. Remote workers can access data and perform tasks via the web, no matter where they are. Almost

70% of companies

plan to invest further in cloud computing amid the pandemic.
Robotic process automation:

RPA uses AI robots to automate processes and remove manual work. Deloitte reports that 27% of companies using RPA have saved 10 to 20% on costs. Over 75% of business leaders plan to outsource and leverage RPA.
Artificial intelligence:

Simulating human intelligence has become a game-changer in business.

About 58% of businesses

have already started implementing AI in their processes. Companies with limited resources should consider outsourcing to BPO firms with AI technology.
Social media channels:

People do not use Facebook, Instagram, YouTube, and TikTok for personal interaction only. Entrepreneurs and digital marketers also use these channels for business and marketing. Outsource your help desk to social media managers to provide technical help.
Progressive web app:

PWA is a mobile app built with web technology that seeks to provide an enhanced mobile user experience (UX). Its global market size could

hit $10.44 billion by 2027

, Emergen Research reported. Expect this technology to become prominent in the next few years.
Omnichannel solution:

This solution involves using all available channels to assist customers or clients. The ultimate goal is to ensure 24/7 availability and seamless customer interactions. Make sure to outsource to a BPO company providing a contact center, live chat, and email support.
9. State-of-the-art Infrastructure Facilities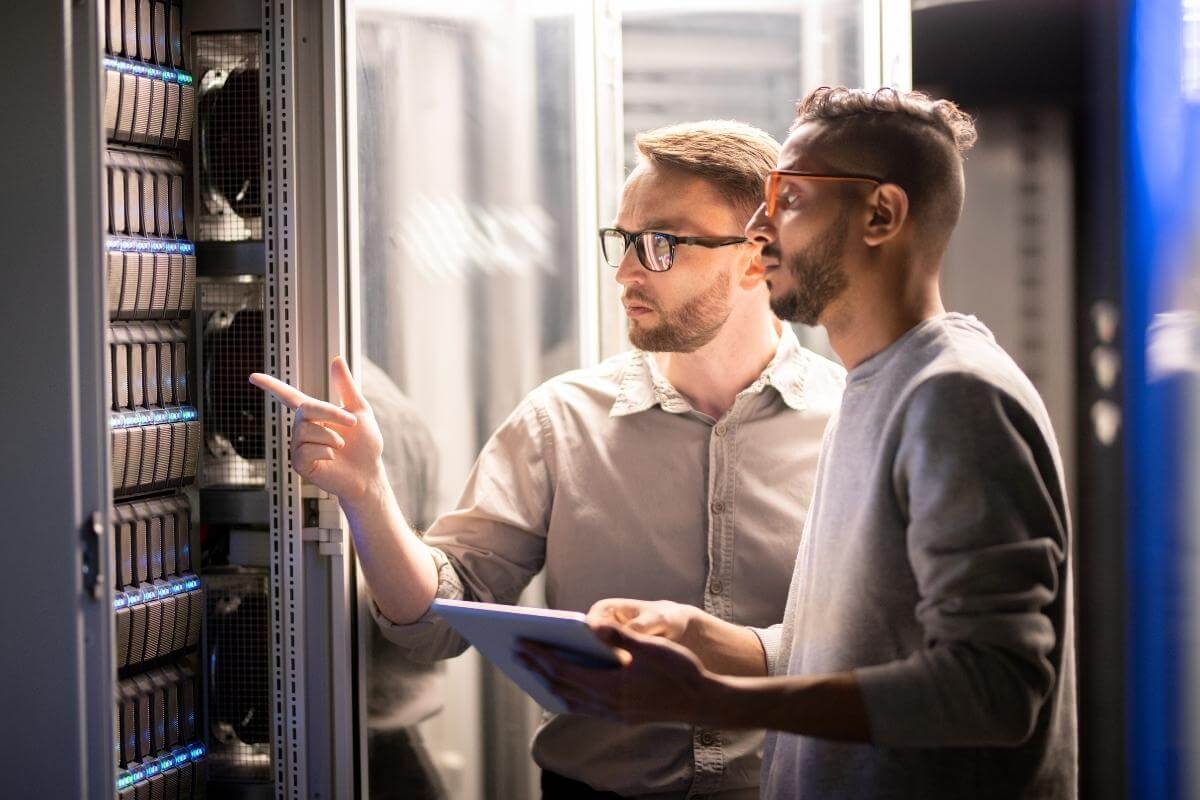 The rapid evolution of technology in various industries is undeniable. The BPO sector is no exception.
BPO service providers have some of the world's best infrastructure, including:
World-class facilities:

BPO centers have the best facilities, such as vast workstations with tools and equipment. Also, they hold several units for finance, HR, IT, and other administrative departments. Plus, they have conference rooms, training halls, and CCTV cameras. As a bonus, some have recreational areas and sleeping quarters.
Cutting-edge technologies:

BPO service providers usually invest in the latest technologies, such as RPA, AI, PWA, and cloud computing. They cater to companies lacking tools and equipment. BPO has indeed become a viable solution for businesses needing cutting-edge technologies.
Advanced tools and equipment:

BPO companies have advanced equipment and electronic devices such as computers, laptops, microphones, cameras, and keyboards. They also use VoIP, CRM software, and workforce management tools for continuous operations.
Internet connectivity:

How can outsourced help desk assist customers without using the web? Cloud computing is critical for accessing and performing tasks despite geographical locations. So the cloud has become a top digital enabler in BPO.
Robust data security:

When outsourcing, managing customers' personal and financial data is critical. Expect most BPO service providers to have robust data security.
Those mentioned above are vital BPO requirements for successful business operations. They apply to outsourced help desks as well.
Hiring a BPO service provider with a state-of-the-art infrastructure facility is an excellent decision. Your business can take advantage of this for continuous and optimized operations.
10. Performance Boost
According to the NTT report, 29% of companies hire BPO services to improve performance. Outsourcing can scale your business operations with an expert workforce and advanced resources. It can make your processes more efficient, deliver quality services, and boost productivity.
You can set key performance indicators (KPIs) to track and improve business performance. Below are fundamental metrics best suited for your outsourced help desk:
Service efficiency:

NTT reports that 30% of businesses outsource to improve operational efficiency. Service efficiency refers to how fast contact center representatives assist customers and resolve technical issues. Tapping into experts and advanced technologies makes your help desk more efficient.
Quality control:

Service quality is what business stakeholders demand and deserve. It's more than satisfying employees and customers with technical issues. This metric requires compliance with business policies and actual solutions to technical problems. Outsourcing ensures your help desk's quality control.
Productivity:

This refers to the number of customers and employees receiving help. It specifically pertains to resolved technical issues and closed tickets. Strategic outsourcing can boost business productivity. You can achieve this goal by accessing a skilled workforce and technological resources.
11. Enhanced Customer Experience
The global customer experience market might grow from $9.5 Billion in 2021 to almost $17 billion by 2026. It might achieve a compound annual growth rate (CAGR) of 12.3% during the forecast period. The following factors have driven such growth:
Improving customer engagement

Reducing customer churn rates

Understanding customers more thoroughly

Using customer metrics for customer engagement strategies
The facts and figures show how effective outsourcing is for boosting customer experience. Enhanced customer experience can translate to customer satisfaction (CSAT) as one critical KPI in business.
The idea above applies to outsourced help desks as well. Outsourcing can optimize this business function to meet customer needs. Through BPO, expert specialists can assist your clients and solve their technical problems.
12. Increased Profitability
Companies outsource to ensure 24/7 availability, tap into a global workforce, and use technology. But all these benefits boil down to one thing: increasing profitability.
Outsourcing your help desk means accessing a skilled workforce and robust technology. Both can ensure efficient and quality services. Customer concerns get immediately and completely resolved, which can translate to customer satisfaction.
When your customers are always satisfied, they will continue to patronize your business, boosting business profits. Hence, a reliable BPO service provider can help increase your bottom line.
13. Growth and Scalability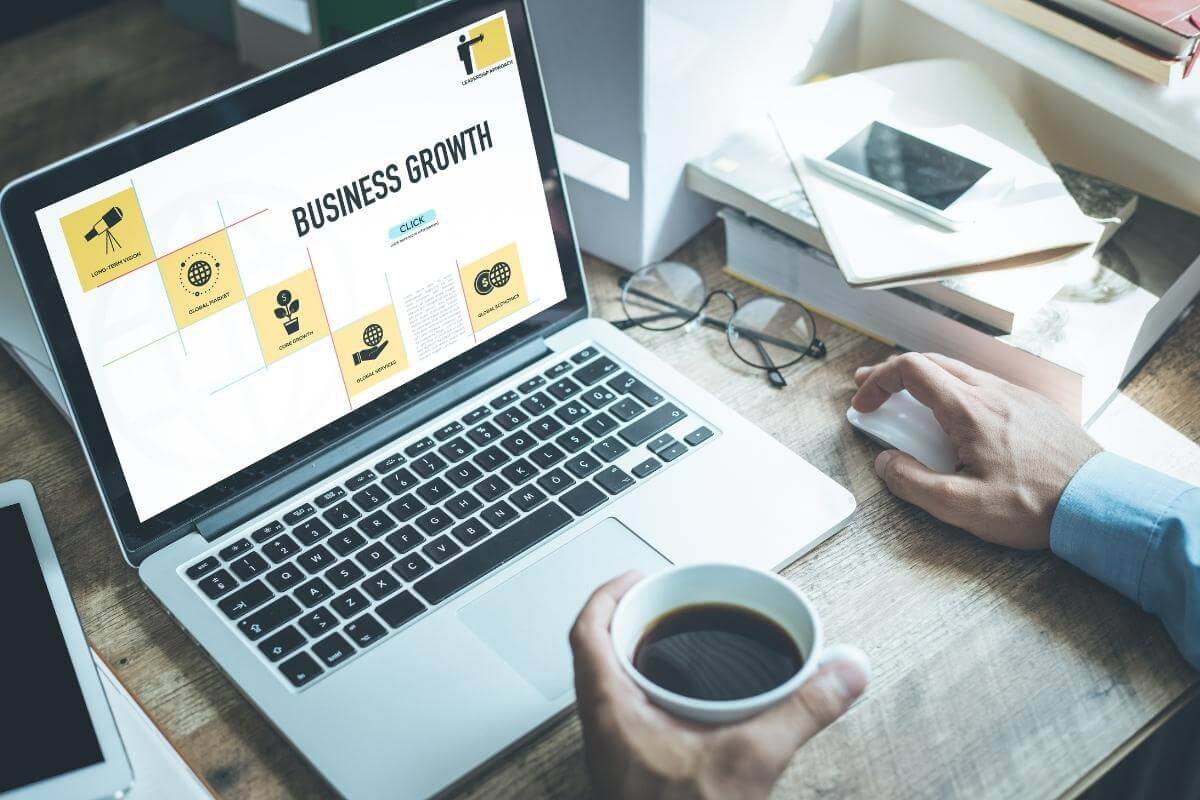 Businesses of all sizes outsource at least one function. But when we talk about BPO, it immediately conjures images of large companies. Yes, big businesses are 66% more likely to outsource than small ones (at 29%).
But did you know that BPO applies to small companies and startups, too?
That is a BPO trend now and in the years to come. Businesses looking to grow can rely on outsourcing. But they must partner with the right BPO service providers.
Clutch researched 500 U.S. organizations to find the reasons for outsourcing. The survey revealed that 80% outsource to take advantage of BPO's potential benefits. Also, 19% of small businesses outsource to support business growth and scalability.
Outsourcing can scale your help desk. While the latest technological resources can optimize your processes, your competent contact center agents can win customers for you. In the end, a reliable BPO service provider can help your business grow and succeed.
The Bottom Line
Creating a solid help desk is imperative for most companies. A stable team can boost your business, providing employee or customer support.
But a help desk requires technical expertise and advanced technology. Outsourcing can give you access to these—and more. So consider the practical benefits of an outsourced help desk.
Most importantly, look for the right BPO service provider for your business. Your BPO company can optimize your help desk to help employees and customers.