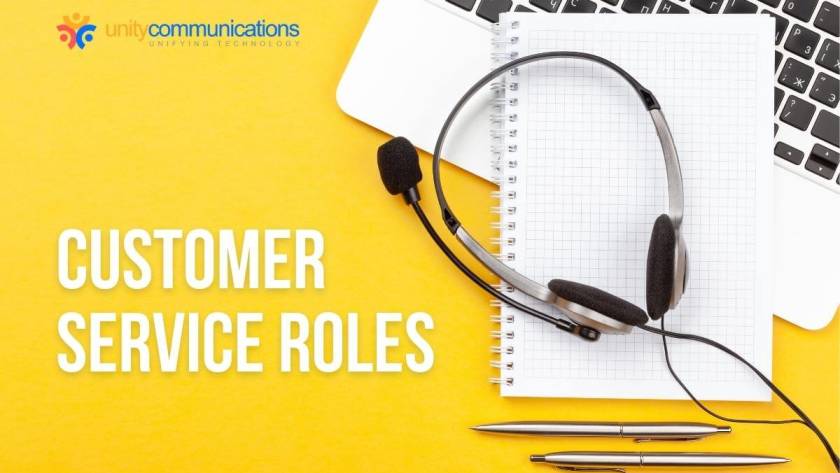 Written by Joyce Ann Danieles
When you started your business, you probably handled almost every aspect of running it in-house, even customer service. After all, what other options did you have? But now, you may find yourself without the time, expertise, or funds to continue this. It may be time for outsourcing so that you can focus on your core business.
E-commerce customer service outsourcing might seem like a considerable expense for small businesses. But given the customer service roles that a competent partner can play for you, outsourcing can bring a significant return on investment (ROI). 
This article will walk you through third-party providers' different customer service roles. We'll look into ways these roles can help your business and some tips for outsourcing customer service. 
What Is Customer Service Outsourcing?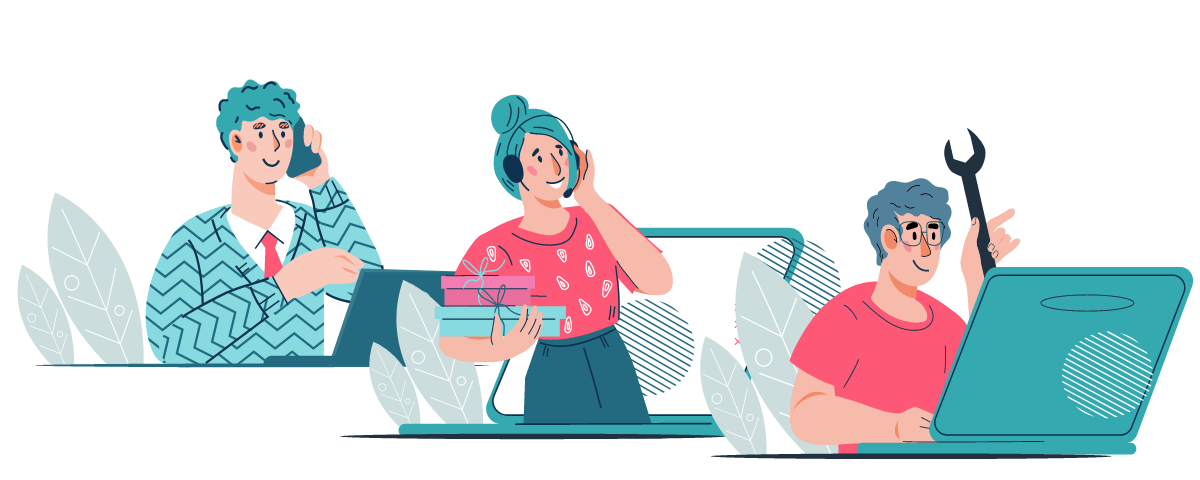 Customer service outsourcing is hiring a third-party company specializing in consumer care to do your customer service management for you. Outside vendors provide well-trained agents and cutting-edge solutions to address various customer inquiries. These concerns include basic questions about product features, complaints about defects, and issues with buying processes.
Outsourcing customer support lets you focus on core capabilities without sacrificing customer service quality. Entrust repetitive customer service tasks to a trusted provider. This way, your in-house teams have more time to do their revenue-generating work. Expect an increase in productivity and profitability when working with a business process outsourcing (BPO) company.
However, you must choose the right contractor to benefit fully from outsourcing. Find the best provider of outsourced customer service roles with such factors as:
International.

For many, outsourcing is a strategic business approach to delegating front-office or back-office tasks to a non-U.S. service provider. Most companies cite cost reduction and access to global expertise as top reasons for offshore outsourcing. Foreign providers' 24/7 support despite varying time zones attracts American firms.

Domestic.

Avoid cultural barriers and misunderstandings with onshore outsourcing. It is especially ideal when dealing mainly with a domestic customer base. Local support agents can easily understand and address customer issues with cultural familiarity. This advantage results in delivering a more positive customer experience.

Dedicated.

According to Zendesk,

68% of 3,500 consumers worldwide expect personalized customer experiences

. So employing dedicated agents offers an advantage when outsourcing your buyer support services. They focus on learning your products, brand, and work culture to personalize customer support.

Shared.

Shared agents usually carry out customer service for multiple companies. So they might struggle to familiarize themselves with your products, possibly resulting in nuanced customer responses.

Multichannel.

This approach uses email, phone calls, live chat, and social media platforms separately. Specific agents focus on a medium to deliver superb customer support. With this approach, you can implement a single communication channel aligned to your operational needs.

Omnichannel.

The omnichannel strategy enables companies to deliver a more personalized customer experience. Only one team manages integrated multi-communication platforms. Thus, you can save on labor and infrastructure costs. This unified approach also accelerates 24/7 responses to buyer inquiries.
Five Outsourced Customer Service Roles and Their Functions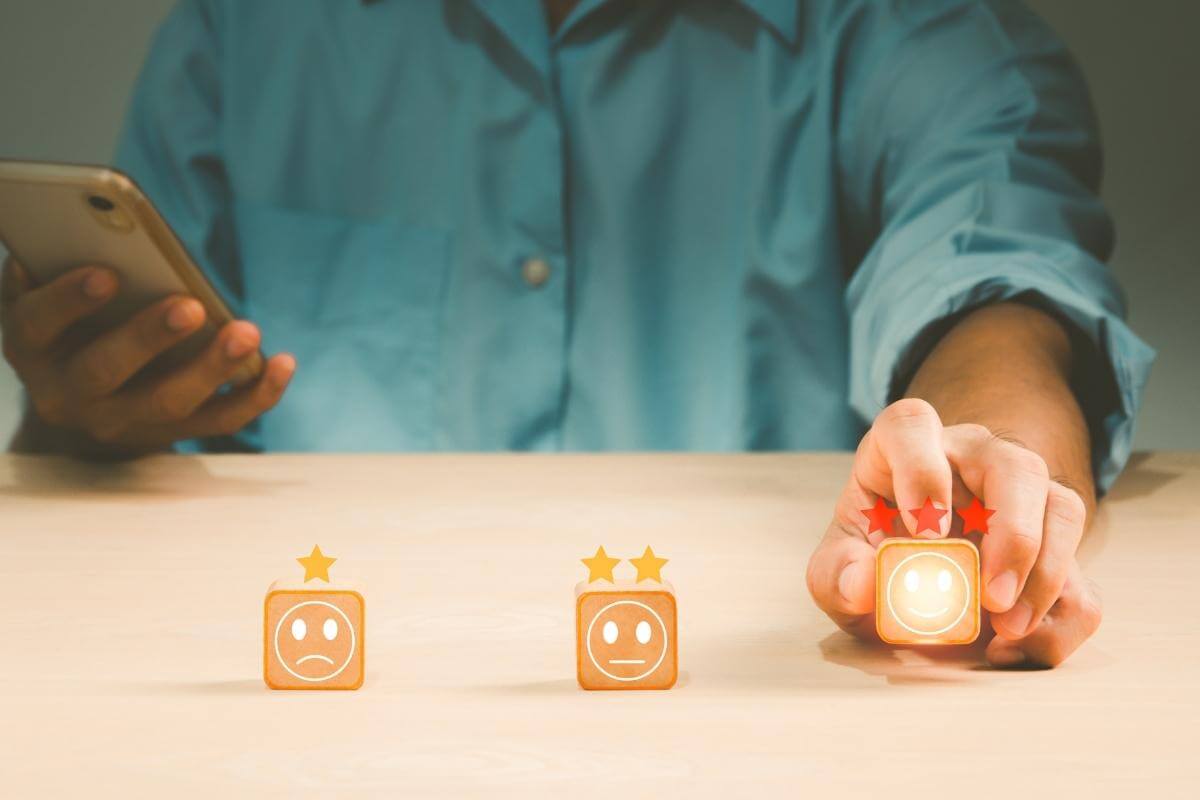 Seeking the best outsourcing partner involves knowing the people you'll work with in the long term. You must recognize each team member's duties to ease workloads and reduce backlogs. Below are the customer service outsourcing roles that help deliver an outstanding consumer experience.
1. Customer Support Associate
Customer support associates serve as the first point of contact for buyers who face issues with their purchases. They handle inbound and outbound queries through phone calls, email, social media platforms, and live chat. They focus on maintaining customer trust and satisfaction by performing tasks such as:
Responding to customer inquiries

Organizing queries using automated ticketing systems

Providing immediate solutions to simple problems

Monitoring market trends

Promoting products and services

Collecting consumer ratings and reviews

Conducting buyer feedback analysis
Support agents directly engage with customers. They must have excellent interpersonal, active listening, problem-solving, analytical, and communication skills. They should also possess basic computer knowledge and documentation skills. 
2. Team Leader
Team leaders (TLs) support, train, and oversee all customer service associates. They monitor and manage daily team assignments, operations, and workloads. Their responsibilities also include ensuring accurate and timely task accomplishments. 
As one of the most vital outsourced customer service roles, TLs must have the following traits to lead their members effectively.
Effective communication and coaching

Decisiveness and honesty

Flexibility and open-mindedness

Strategic and critical thinking

Positivity and motivation

Interpersonal skills and self-awareness

Consistency and timeliness
3. Service Delivery Manager
Service delivery managers connect clients with their customer service outsourcing teams. They initiate team building and employee retention management. Doing so ensures that their companies can access well-trained customer support agents and team leaders. Quality management and continuous process improvement are also part of their responsibilities.  
They must exercise solid analytical, resource planning, and logistical skills to keep things organized. Their 24/7 availability ensures that clients and customer service teams receive proper assistance.
4. Customer Service Director
Customer service directors directly negotiate with clients regarding the overall outsourcing process. They prepare service-level agreements between customer service providers and companies. Building and maintaining relationships with client organizations are in their job description. 
5. Quality Assurance Specialist
Quality assurance (QA) specialists spearhead quality control on daily customer service operations. They apply QA methodologies in compliance reporting, work performance evaluation, and product testing. Their role is vital to achieving positive client engagement and satisfaction.  
Seven Different Types of Customer Service Solutions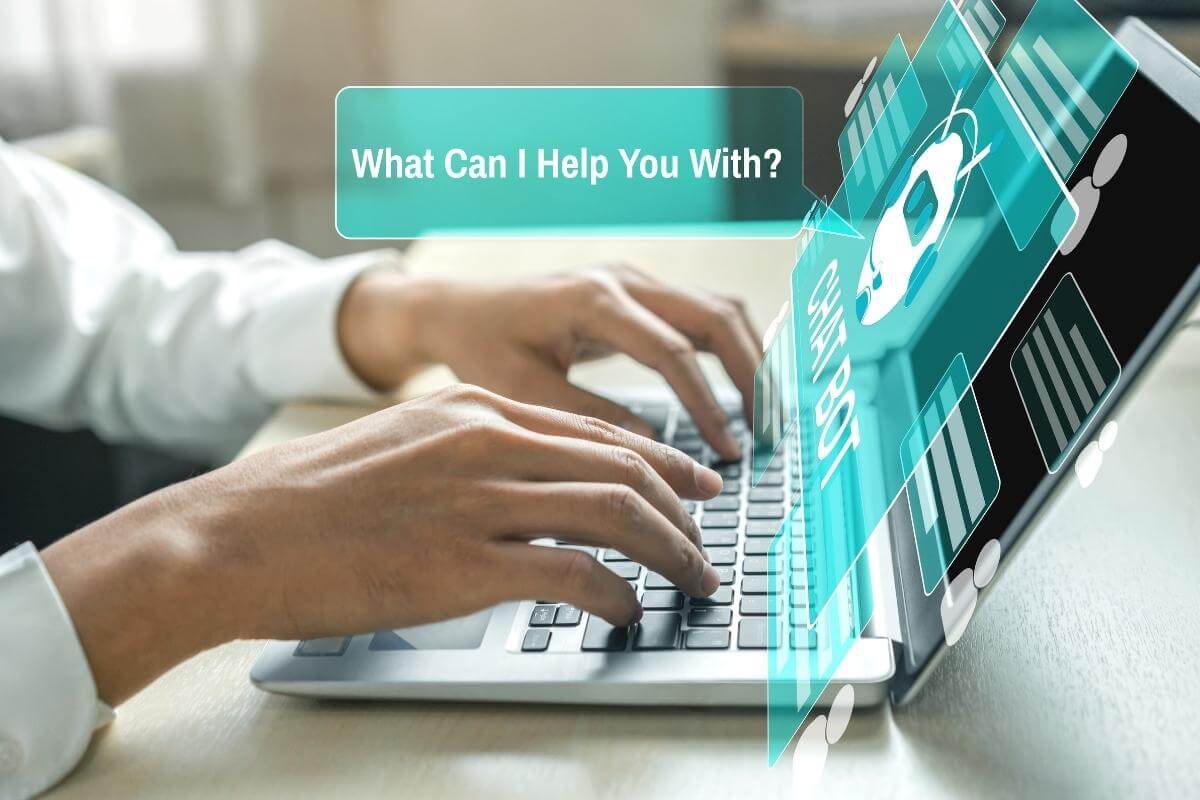 After understanding the different outsourced customer service roles, you must learn about various communication platforms providers use to connect with consumers. Set up an environment where buyers freely submit and express their concerns. Once you provide that comfort zone, customer satisfaction and retention will follow.
You can also improve your strategic and financial alignments. Do this by knowing how a provider delivers customer service. Note that you outsource this non-core task to save on costs, but, at the same time, you want to meet customer needs and prioritize primary offerings. You must familiarize yourself with customer service solutions, including:
1. Call Center
Third-party call centers deal with customers' product inquiries and concerns. These hubs employ skilled, English-fluent agents to answer customer calls about purchase issues.
You can break down voice-based customer service into two types: outbound and inbound. Outbound call centers primarily reach out to customers for product promotions, marketing activities, or research surveys. On the other hand, inbound call centers receive and address inquiries from consumers.
2. Email Support
Customers can submit detailed inquiries online through email. Companies post email addresses on their websites to allow consumers to send their concerns anytime freely. Email support best suits buyers who look for comprehensive assistance without a rush.
You can ensure cost-efficient customer service when outsourcing email support. Providers of outsourced customer service roles implement automatic ticketing systems to help them accelerate and organize responses to buyer problems. 
3. Live Chat
Live chat is sought-after for customer service support. It offers instant and real-time replies to consumers. Unlike typical phone conversations, buyers and agents can multitask during the wait time.
Live chat helps you accommodate vast buyer requests simultaneously. You don't have to allot extra dollars to highly trained agents and advanced software solutions. The BPO provider already has them.
4. Social Media Management
Nowadays, social media dominates as a free, open platform to share content and communicate. It is a powerful channel for companies to engage with their target customers. Accelerated consumer support, enhanced trend monitoring, and expanded marketing are also part of the platform's benefits.
Although navigating social media seems easy, using and managing the platform for your business requires more time and effort. The non-core task might prevent you from focusing on your growth-driven initiatives. Employing outsourced customer service roles enables you to work on your priorities while cutting down labor and infrastructure expenses.
5. Automated Customer Service
New technologies such as robotic process automation (RPA), artificial intelligence (AI), interactive voice response (IVR), and chatbots help streamline your customer service delivery. They speed up basic problem resolutions. Despite minimizing human intervention, these platforms assist buyers in connecting with respective agents who will address their complex problems. 
You and your service provider can reduce operating expenses with automated customer service. You might no longer need to hire many agents because these technologies can carry out simple question-and-answer tasks. Expect to use the same technology when you outsource data entry services.
6. Self-service
Self-service is one of the most crucial channels you must acquire. It allows you to accommodate customers who casually perform their product research. An Emplifi study shows that 39% of surveyed American consumers recognize self-service options as essential to resolve their issues quickly and conveniently.
The medium comprises video tutorials, infographics, and frequently asked questions (FAQs) on corporate websites. These promotional materials contain easy-to-understand descriptions of company products and services. 
You can establish an in-house digital marketing team to develop these materials. But to save on costs and maintain high-quality output, you can hire contractors or freelancers.
7. On-site Customer Support
On-site customer service means that consumers encountering problems with their purchases receive in-person assistance at home or business locations. Tech firms commonly take this approach because some complicated technical issues involve physical inspections and repairs.
In-house tech teams usually have extensive knowledge and skills to handle complex product fixes. Companies thus rarely entrust this function to third-party service providers. But they outsource their voice and non-voice accounts to ensure cost savings.
Five Right Reasons To Outsource Customer Service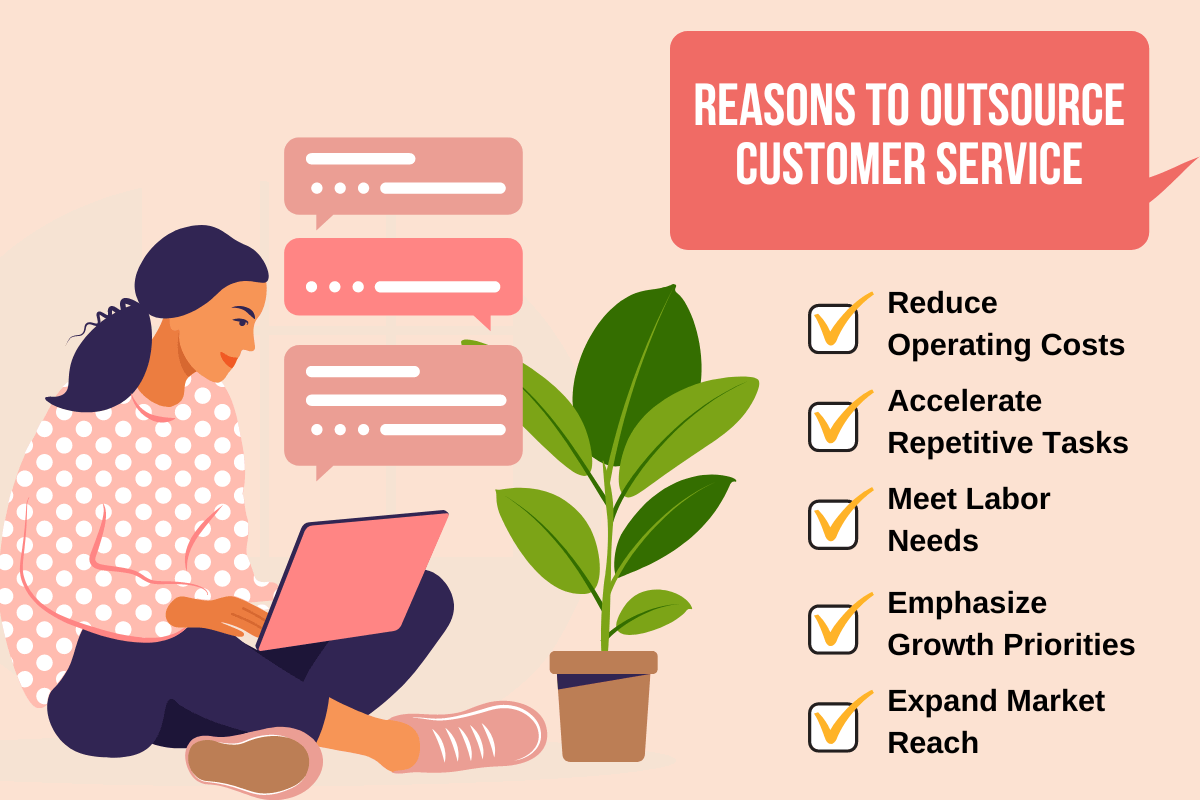 In every investment you make, you need to identify measurable goals to achieve success. These objectives will help you monitor your progress and stay motivated toward reaching them. You have to know the right reasons for tapping into outsourced customer service roles. Ensure that your customers receive unmatched support while prioritizing your core functions. 
1. Reduce Operating Costs
Contracting a customer service provider allows you to save on labor and infrastructure costs. In a global survey report, Deloitte noted that 88% of 600 polled companies reduced costs after outsourcing their back-office functions, such as IT, finance, and payroll.
Outsourcing allows you to hand off hiring and training full-time employees. Providers already employ skilled agents who undergo comprehensive customer service training. You don't have to allocate a budget to fixed salaries, allowances, or mandated benefits.
Moreover, you can reduce or eliminate expenses on buying niche equipment to deliver a superb customer experience. Service providers use specialized software solutions and modern infrastructure for efficient customer support.
2. Accelerate Repetitive Tasks
People buy different items based on their varying needs. But they might still have the same inquiries or problems regarding their purchases. Responding to these repetitive queries hinders your in-house team from focusing on your core functions and slows your progress toward continued success.
Optimizing outsourced customer service roles makes this labor-intensive job easier to do. Providers regularly train their agents to operate advanced customer support systems, adapt to changing business seasons, and practice shifting work schedules. These activities help them provide fast-paced, 24/7 support for consumers.
For instance, organizing your product supplies consumes as much time as your primary functions. This process requires real-time results to ensure that you have enough stock to satisfy your customers' needs. With inventory management outsourcing, you can streamline your stock monitoring and boost your core functions simultaneously.
3. Meet Labor Needs
Customer demands and market trends vary, and sometimes customer demand is seasonal. Your workforce must be able to adapt to these changes to help expand your business. You need considerable recruitment, compensation, and training funds to motivate your staff to work efficiently during peak season.
Customer service vendors address your labor needs without spending extra money. You can hire temporary workers from them during hectic periods and pay after service completion. 
4. Emphasize Growth Priorities
Delegating customer service to a BPO provider allows you to prioritize growth-driven initiatives. Your potential provider specializes in customer service, so expect your customers to receive excellent support while you focus on developing strategies to improve your products.
Hiring a third-party team eases your in-house employees' burdens, preventing them from getting overworked. Your staff has more time and energy to advance your core offerings based on changing customer demands. Anticipate a gradual increase in your revenue afterward.
5. Expand Market Reach
If you plan to broaden your customer base, you need extra resources to accommodate possible market fluctuations, language issues, and cultural barriers. Employing full-time employees and buying niche equipment for global customer service requires a lot of money. But investing considerable funds in a non-core task doesn't guarantee returns.
Service providers help resolve these gaps by providing skilled agents who can speak multiple languages and adapt to cultural nuances. Coupled with advanced technology, these contractor agents undergo frequent training to learn about customer language and culture relevant to their designated accounts. They can help you reach your customers worldwide at affordable costs. 
Five Wrong Reasons To Outsource Customer Service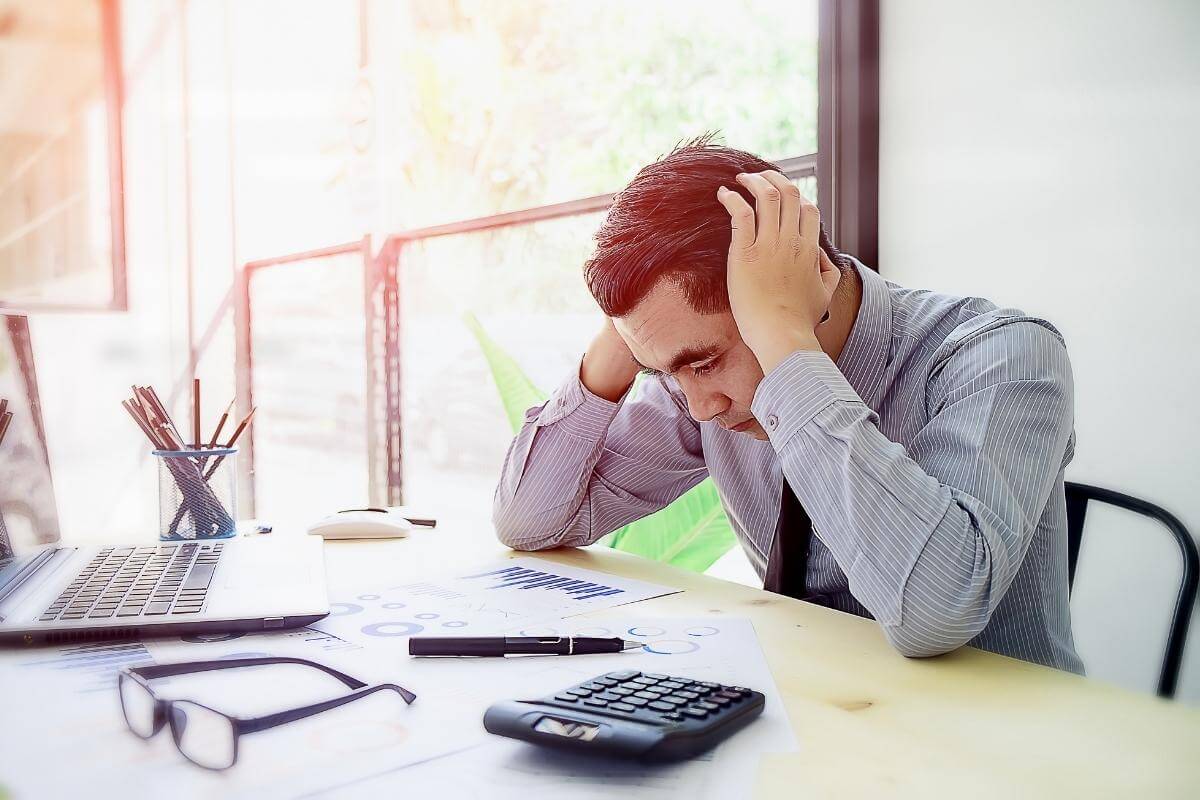 Understanding what business process outsourcing (BPO) is doesn't only mean knowing all the good sides. You must also know the misconceptions surrounding this approach to help you appropriately decide which outsourced customer service roles match your operational needs. 
1. Watch for Customer Support Responses
BPO companies provide outstanding customer service with well-trained agents, modern systems, and market expertise. You can trust them to provide an unparalleled customer experience while working on your core capabilities. But they might not perform well all the time due to several factors, including seasonal changes and national crises. 
You must actively cooperate with your customer service provider to ensure consistency in its excellent performance. If you let your outsourced support agents cope alone, they might not fully understand and represent your brand. This gap might result in poor service quality, driving your customers away.
2. Experience Some Cost Reduction
Outsourcing helps you reduce labor and infrastructure costs, but not as much as you would expect. Remember that some BPO companies also offer high-priced services. Their market reputation, industry experience, client ratings, service quality, and other significant factors influence such charges.
If you're too focused on cost savings, expect that your selected provider might only aim to complete repetitive tasks and get its payments right away. Your customers might not receive a personalized experience to maintain their brand loyalty. So plan your budget carefully and decide whether to pay a premium for exemplary customer service. 
3. Plan and Help Train
Closing a deal with a BPO provider doesn't directly solve your increasing backlogs. BPO is not a magic wand to address all your operational problems in a snap. Providing excellent customer service requires careful planning and consistency to ensure continued success.
During your contract's initial phase, you must actively work with your outsourcing partner to align your strategies. You must participate in orientations and training sessions to help third-party agents understand your offerings. Expect to see gradual revenue improvements with your outsourced customer service roles.
4. Pay Attention to Service Quality 
Customer service is a non-core task; it doesn't directly contribute to increasing your revenue. But this process remains vital because it keeps your customer base strong. In the fourth edition of Salesforce's State of the Connected Customer report, 71% of 12,000 polled consumers say that they make purchase decisions based on customer service quality.
So if you're looking for a provider, consider quality and not just lowered operating expenses. You outsource because you want to improve your customer service without costing you more dollars. Prepare to pay a premium to ensure growth in the long run.
5. Strengthen Security Measures
Outsourced customer service roles deal with sensitive customer and corporate data. Because most transactions happen online, massive datasets are prone to malicious threats. If you loosen your defense, you might encounter high mitigation costs and project delays.
BPO providers implement strict security measures and use sophisticated technology to safeguard personally identifiable information. But you must not fully entrust security to your potential outsourcing partner. You need to strengthen your security through consistent monitoring and communications.
Five Tips for Effective Customer Service Outsourcing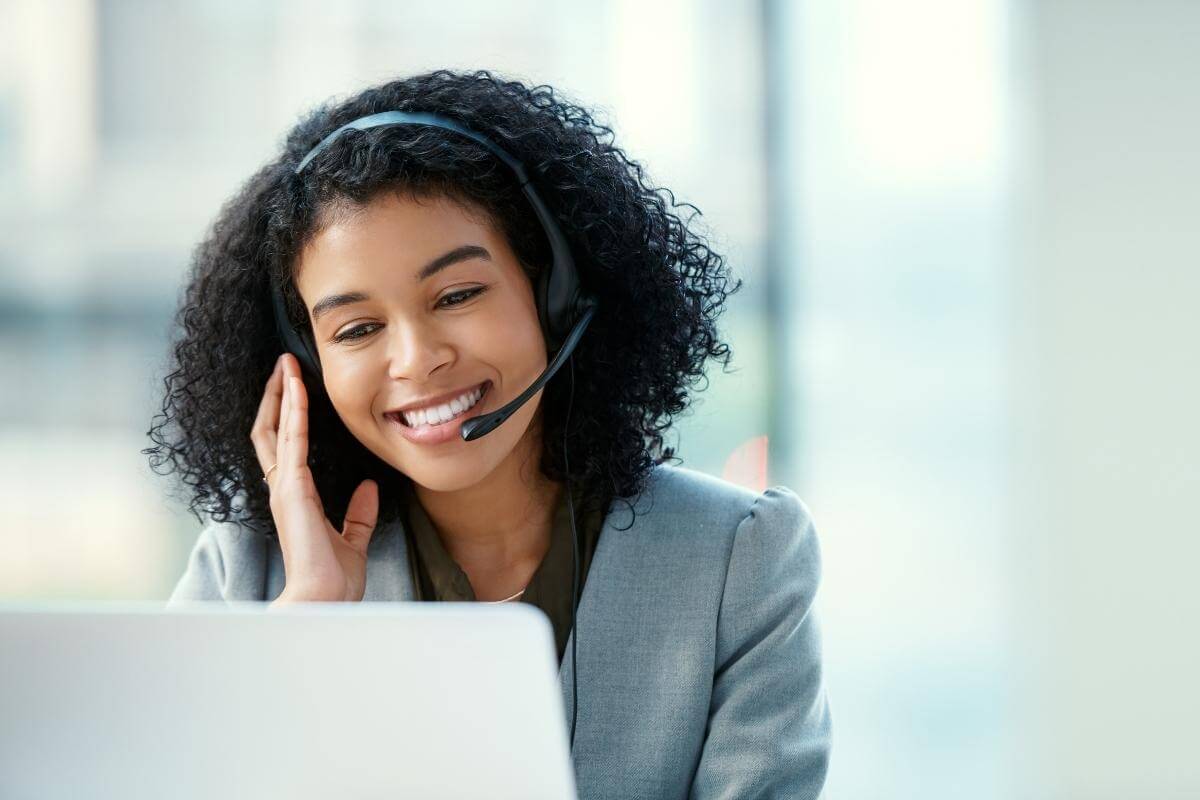 Learning about the right and wrong reasons for outsourcing allows you to weigh critical factors in making a BPO investment. This step is crucial in developing a concrete budget and management plan when hiring a third-party service provider. Follow these tips for outsourcing customer service.
1. Identify Scope and Limitations
Start your BPO journey by defining your operational needs and challenges clearly. Identify the labor size, budget allocation, action plan, and timeline for your outsourcing investment. List the issues you want a service provider to address.
Use the SWOT analysis model to carefully assess your strengths, weaknesses, opportunities, and threats. This approach will help determine which areas you must improve and focus on to succeed.  
Also, don't forget to enumerate your goals using the SMART guide. Your objectives for adopting outsourced customer service roles should be specific, measurable, achievable, relevant, and time-bound. These factors will encourage you to achieve your desired outcomes in the long run.
2. Select Cost-efficient Vendors
Once you know the scope and limitations of outsourcing, seek potential BPO providers offering cost efficiency. Initiate a call for proposals to weigh which contractors suit your needs best. You can narrow your selection to a single vendor that matches your operational strategies.
Check the vendors' market reputation, field expertise, client history, service quality, and customer satisfaction rating. Evaluate their workforce skills and modern systems to accommodate your operational needs.
Ask for referrals and reviews from former and current clients to better inform your outsourcing decisions. You can also directly interview the contractors to understand what advantages and disadvantages you can get while working with them.
3. Study Pricing
As you hunt for your possible BPO partner, calculate your potential expenses for hiring outsourced customer service. Conduct a cost analysis before finalizing and signing a contract with the vendor. This step will help ensure returns on your outsourcing investments.
Begin by summing up in-house costs that you can reduce through outsourcing. Total the expenses on hiring the customer service provider. Then subtract outsourcing costs from in-house expenses. Proceed to contract signing after identifying potential cost savings.
4. Ensure Transparent Contract Terms
After planning your outsourcing budget and picking the right customer service provider, you must ensure transparency in your contract terms. Set a meeting with your service provider to discuss work statements, policies, billing, and other relevant details. Align your rules, strategies, and resource allocations with those of the BPO company.
Finalize all your project turnaround timelines, training sessions, meetings, and collaboration platforms to maintain a smooth workflow in the long term. Sign a formal contract once you've reached an agreement with the provider.  
5. Develop Management Strategies
Create and execute strategies for managing your outsourcing partner throughout the contract duration. This step will help track your vendor's work performance as you deal with your primary capabilities. It will also guide you through building a long-term relationship with your BPO partner.
Your management plan should include such approaches as:
Aligning work policies and procedures to address future conflicts and gaps

Clarifying your provider's duties to streamline workloads and lessen backlogs

Training contractor teams to familiarize them with your core offerings

Setting regular meetings to exchange information on work progress, service quality, and customer feedback

Monitoring security and compliance measures to avoid high sanction and mitigation costs
The Bottom Line
Many people use different communication channels to connect and exchange insights, such as phone, social media, email, and live chat. These platforms are a powerful way to reach and engage your target customers. But your in-house teams might struggle to respond to so many customer inquiries when they also need to handle your core functions.
Outsourcing helps ease your customer service-related burdens and backlogs, allowing you to prioritize your growth-driven efforts. With multiple outsourced customer service roles, your consumers will receive an unmatched support experience. You just have to understand the right and wrong reasons for outsourcing to achieve returns.
Are you looking for a BPO provider that complements your strengths? Hire Unity Communications today to experience award-winning customer service. The Inc. 5000 company's talented agents will help you maximize productivity and reduce operating costs.