Written by Dion Jay Tality
The business landscape has drastically changed due to digitalization and technological integration. Today, companies of all sizes handle a massive amount of data and rely on the latest technologies. That's where information technology (IT) comes in.
But what if you want to establish your IT department but lack resources? 
Hiring a managed service provider (MSP) can be your best option.
This article will help you understand managed IT services. Keep reading to learn how to outsource your IT services to an MSP.
What Are Managed IT Services?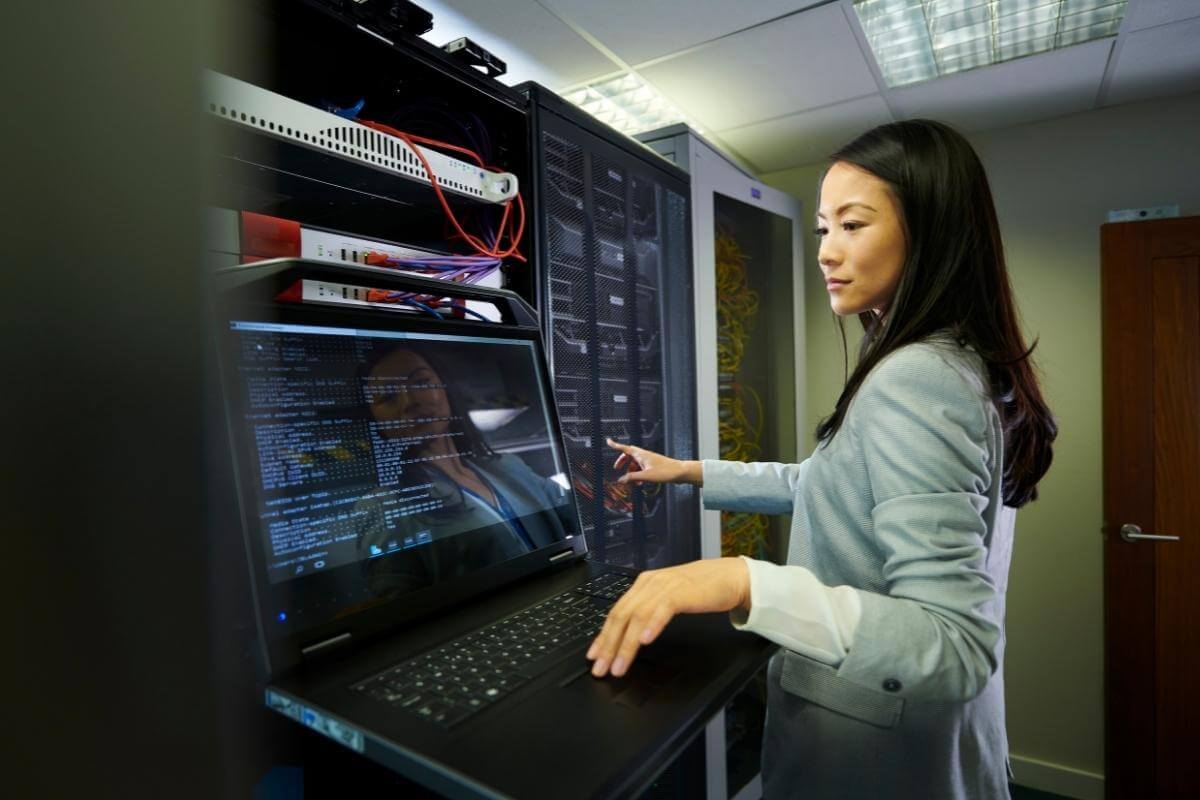 Managed IT services involve outsourcing IT operations to an external vendor. MSPs can also be business process outsourcing (BPO) service providers that offer front- and back-office outsourcing services. But MSPs handle outsourced technical support, network management, cloud services, and technology support.
In this model, your company works with an MSP delivering IT-as-a-service (ITaaS). You first define IT operations and set the parameters for your BPO company. Your hired MSP then handles these defined and set IT functions. Moving forward, you work together toward achieving a common business goal.
IT service models come in three basic types: break/fix, outsourcing, and managed services. The traditional break-and-fix model involves hiring only IT experts to fix technical issues whenever necessary. Outsourcing is entrusting one or some IT functions to an external vendor. However, managed services require a dedicated team to ensure full operation.
Managed services have become increasingly popular in recent years. They further accelerated during the pandemic due to remote work. The managed service global market was worth nearly $240 billion in 2021, with a compound annual growth rate (CAGR) of 13.4% from 2022 to 2030.
Types of Managed IT Services
According to a report, 55% of companies have reached out to MSPs. They are looking to get value-added services and reduce security risks. It has intensified as employees work remotely and customers rely on online transactions.
Managed services have a vast scope of work, varying from one function to another. You must identify what functions to outsource and entrust to an MSP. The six different types of managed IT services are:
End-user services:

As the name suggests, the services target customers or clients. A perfect example of such services is an outsourced help desk. Your MSP representatives can assist customers and troubleshoot technical problems.
Infrastructure support:

The IT support provider focuses on your infrastructure facility. Your MSP manages such IT functions as network management, system updates, and hardware maintenance.
Cloud services:

The provider offers access to databases, networks, servers, and storage via the web. Your MSP ensures that your employees can use data and perform tasks, no matter where they are. For instance, you can

outsource data entry

to a third party with cloud technology.
Security services:

These services revolve around building IT security for your business. Your hired MSP uses robust technology and sets security measures in place. The goal is to protect business data while preventing cyberattacks such as phishing and malware.
Technology support:

This managed service provides your business with the latest technologies. A few examples are automation, artificial intelligence, cloud computing, and omnichannel solutions. Even providing internet connectivity and phone lines is part of managed services.
On-site services:

Your MSP sends technicians to your business site for IT support services. For instance, your MSP dispatches some technicians to install your software and repair some hardware in the office.
Scope of Managed IT Services
Per the previously referenced report, almost 61% of companies outsourced more than 25% of their current IT functions. About 45% are now looking to outsource more.
The reasons? First, the pandemic has led to the rise of telecommuting. Second, that has increased the demand for working with reliable IT companies. Hence, hiring managed IT services has become the most viable solution.
If you plan to outsource your IT operations, specific services that your MSP can handle include:
Help desk:

Your outsourced representatives assist your employees and customers encountering technical issues. These trained specialists troubleshoot both software and hardware issues.
IT monitoring and maintenance:

Your outsourced IT team monitors your business operations. They maintain tools and equipment so that your employees can perform their day-to-day tasks.
IT management:

Your MSP manages business data, whether of users, accounts, or assets. You can

outsource data entry services

to a third-party service provider. Your IT support team can manage business data by setting up usernames and resetting passwords.
Security and compliance:

Your third-party provider focuses on business security. Their goal is to protect data while preventing cyberattacks. They also ensure that employees follow security measures at all times.
Documentation and reporting:

Your MSP records and protects business information. Once done, they create reports for business leaders to make sound decisions.
Backups and disaster recovery:

Your outsourced IT team has a backup system and data recovery tools. They have a contingency plan for possible business disruptions. They can recover data even during a disaster.
How To Outsource IT Operations to an MSP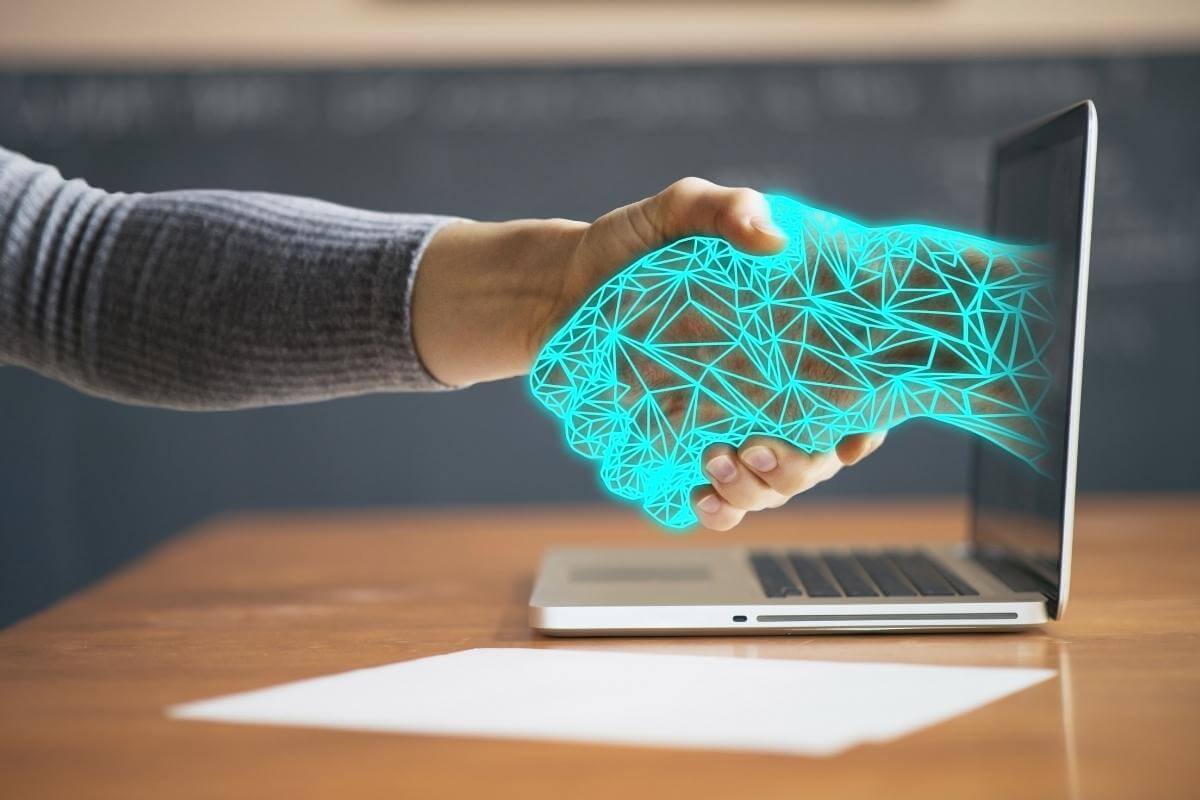 The global managed service market is rapidly evolving due to today's technology and business landscape. CompTIA's Trends in Managed Services 2022 research highlights the pandemic's impact on MSPs. Businesses relying on MSPs aim to stay competitive, meet consumer needs, and achieve growth amid the global health crisis.
The report states that infrastructure-level monitoring and management remain a top priority for MSPs. Also, the changes in cloud computing dictate the demand for managed services now. Lastly, new technology and cybersecurity might determine the future of the MSP sector.
Despite the industry demand and market growth, MSPs have some huge concerns. Almost half of the MSPs worry about the impact of the microeconomic crisis, supply chain disruptions, and access to cash flow. Others plan to advance skills and penetrate new markets, among other goals.
When hiring an MSP for your IT operations, consider the market trends and the providers' biggest concerns. Here's how to get started:
1. Audit Current IT Operations and Identify Some Challenges
Before outsourcing, the initial step is to examine your existing IT operations. Your company might have problems with its IT workforce, technology, and other resources. You might have some challenges in your IT functions you can outsource.
Hire or work with your IT experts to audit your current IT operations. They can thoroughly examine your IT processes, workflows, technologies, equipment, and specialists. They can help you decide what specific IT functions to outsource.
Some IT challenges you might currently encounter include:
A lack of IT experts

Limited fields of IT specialization

Help desk and technical support backlogs

Malfunctioning equipment

Outdated tools and systems

Limited IT infrastructure facilities

Dated technology 
2. Identify IT Functions To Outsource
After a thorough examination, you can decide to hire managed IT services. Specific IT functions you can outsource and challenges you can address include:
Help desk or technical support:

Your current IT team might lack the capacity and expertise to handle technical issues. You can hire an MSP with a team of competent specialists providing 24/7 support and help.
IT security:

NTT reports that 32% of companies outsource to

ensure their business security

. Your company might be facing some online security issues. If your business is prone to cyberattacks, consider hiring an MSP with robust security measures.
IT management:

Your business might have different units with several employees in each department. You can tap into an MSP to manage your IT, ensuring continuous operations. Your third-party service provider can handle your account, user, and asset management.
Data backup and recovery:

Your company might be employing remote workers. Should there be disruptions, they might need data backup and recovery. Working with an MSP using cloud technology is ideal for such circumstances.
3. Look for an MSP for Your IT Operations
Once you've decided which IT functions to outsource, look for managed IT services best suited for your business. When outsourcing back-office services such as IT operations, consider key factors, including:
BPO credentials:

Start by checking the business reputation of your prospective MSPs. First, you must ensure they have the license to operate. Also, narrow down your options with those having business certifications. Finally, work with a BPO service provider, having earned awards and accolades.

Service offers:

Remember that IT operations have a vast scope of work. At this point, you already know what aspects of your IT operations to outsource. Now, look for an MSP that handles those functions you plan to outsource. Make sure to factor in their areas of expertise and industry experience.

Workforce:

Because your employees are among your company's best assets, choose an MSP with a solid crew. It must consist of highly trained and competent IT specialists. In the end, they will be instrumental to your business's success.
Technology and resources:

Hiring an MSP with the latest technology and advanced resources is best. For instance, choose a third-party vendor that provides cloud services best suited for your business. If not, opt for one with a robust IT infrastructure facility. 
Pricing model:

Pricing is one of the most critical considerations for outsourcing. Deloitte cites cost reduction as the

top reason for hiring BPOs amid the pandemic

. Opt for an MSP you can afford to help you save in the long run. Check their pricing structures and pick the best deal.
4. Create a Service-level Agreement
Once you've decided to hire an MSP, create a service-level agreement (SLA). You must draft a contract stipulating the arrangements of both parties.
The BPO contract is integral to business success. Your contract should not only state your MSP's duties and responsibilities. Depending on the agreed pricing model, it should cover the technology, tools, equipment, and resources.
Most importantly, you and your MSP must set business objectives and key performance indicators (KPIs). Metrics fundamental to IT operations include:
Service efficiency

is how efficiently your MSP assists customers and how many they can handle. In technical support, for instance, this pertains to resolved cases and closed tickets.
Quality and compliance

measure the quality of services provided to business stakeholders. Also, it refers to your IT specialists' adherence to business policies when assisting customers.
Customer satisfaction

boils down to how happy customers or employees are with the services they've received. It is about more than closing tickets or resolving issues; it's about completely satisfying stakeholders.
5. Start Managed IT Service Operations
At this point, you can start your managed IT service operations. Between business partnerships, consider the following bonus outsourcing tips:
Provide your MSP with the utmost support

Ensure constant communication and collaboration

Track your MSP's performances and assess results

Adjust your key metrics and set new business practices

Celebrate your IT success brought about by your MSP partnership
The Bottom Line
The IT department is integral to business operations. With the need for data and technology, companies should establish a stable IT support team. You can hire IT experts and invest in technological resources. But if they aren't practical, outsourcing is the answer.
Working with an MSP can be your most viable solution. Consider the types and scope of managed IT services discussed above. Follow the steps for outsourcing your IT operations to a third-party service provider. Most importantly, conduct research and due diligence to hire the right MSP.
In the end, a reliable MSP can optimize your IT operations and scale them to your business.