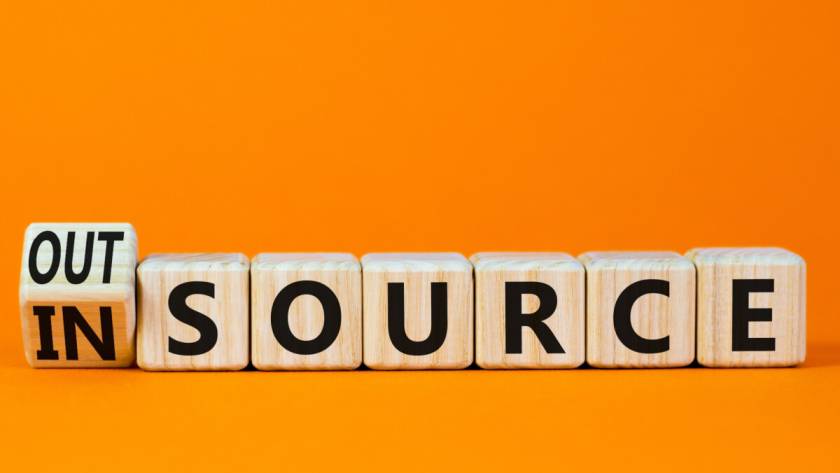 Written by Allie Delos Santos
Businesses rely on information technology (IT) processes regardless of their industry. As such, many are under pressure to keep up with technology and provide good internal IT services. 
Some organizations turn to offshore providers in the Philippines to solve this problem. Outsourcing IT processes to the country guarantees cost-efficiency and a large pool of well-educated, skilled talent.
This article explains what makes IT outsourcing in the Philippines a great business strategy. It also discusses five major tech hubs in the country.
Seven Reasons IT Outsourcing in the Philippines Is a Good Business Strategy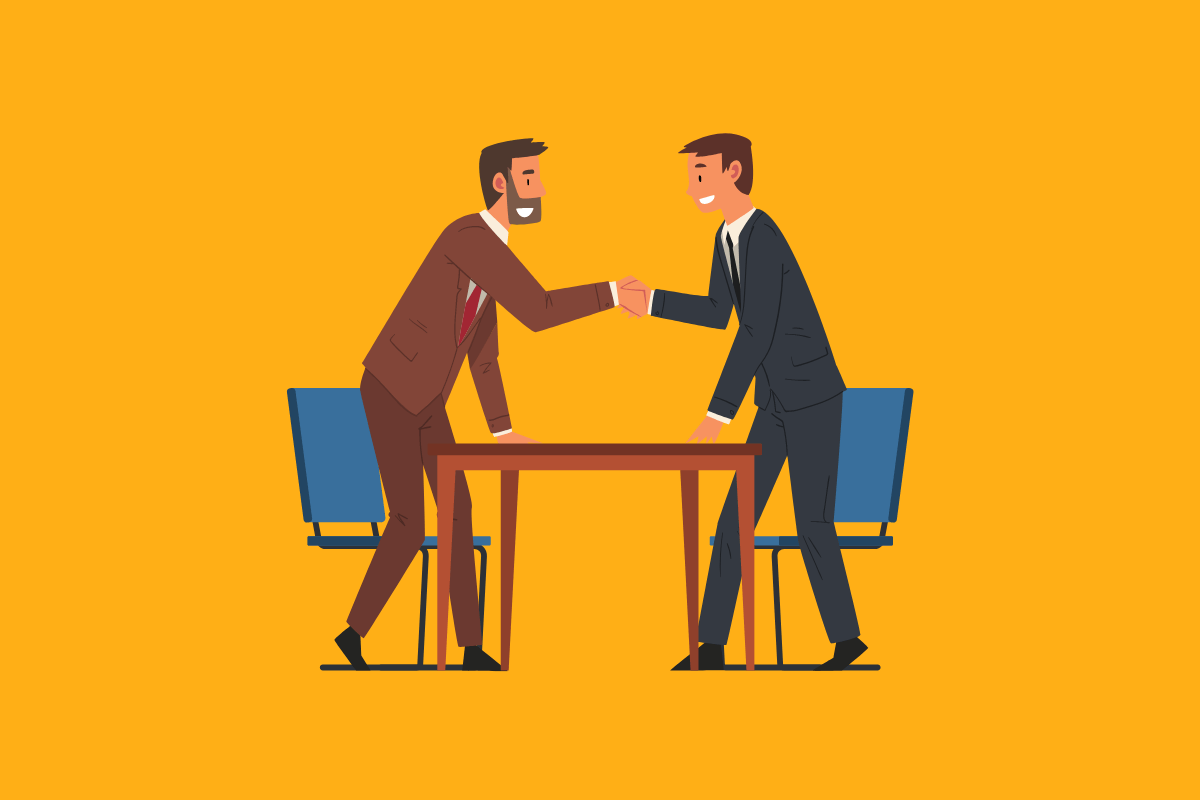 The Philippines is among the most promising destinations for software development and technical support outsourcing. It took 18th place on the Tholons Top 50 Digital Nations list. Manila, the country's capital, also placed eighth on the Tholons Top 100 Super Cities list.
Despite challenges, IT outsourcing providers in the Philippines are as competitive as ever. The sector employs over one million Filipino workers, with more job opportunities planned. 
Here are the factors that make IT outsourcing to Philippine companies a smart decision:
1. Time Zone Difference Is Not a Problem
Filipino business process outsourcing (BPO) teams aim to serve clients regardless of location. They have no problem working night shifts and holidays and following different time zones.
Companies in other countries can leverage the time zone difference for smoother turnover and improved staff availability. The offshore team can continue the onshore team's unfinished work during their shift.
Flexible shifts also enable increased operating hours, especially for technical support. Do you need a round-the-clock support team or agents who work different shifts from those of your in-house team? Philippine BPO companies are here to help.
2. Multiple Businesses Trust Philippine BPO companies
The Philippines is the base of operations for many companies. Although Metro Manila hosted the first BPO companies, the industry spread to other cities and regions, from Cagayan de Oro and Davao in Mindanao to Cebu in Visayas.
Companies that outsource tech solutions to the Philippines include:
IBM

– network and infrastructure management

Hewlett-Packard

– IT services and customer support

Microsoft

– help desk support
Industry giants in the corporate world trust Philippine BPO companies. Thus, organizations across the globe are in good hands when tapping into an IT outsourcing collaborator in the Philippines.
3. The Country Has Robust Data Protection Plans
When outsourcing IT processes, BPO clients and service providers might sometimes need to exchange sensitive information. 
To address this, the Philippine government enacted the Data Privacy Act of 2012, or Republic Act No. 10173, which aims to protect all forms of transferred data. It also applies to organizations that, while not established or headquartered in the country, run subsidiaries in the Philippines. 
Many BPO vendors in the Philippines are also ready to follow General Data Protection Regulation (GDPR) guidelines for clients in the European Union and the European Economic Area. It aims to give individuals control over their data and streamline the regulatory ecosystem for foreign businesses.
They have conducted extensive preparation and research to cater to and comply with the regulations in the places where their clients reside.
4. Filipinos Have Excellent Work Ethics
In 1992, the Philippines established its first BPO company, and the industry has thrived for 31 years. Many of the first service providers that emerged in the country still stand today. Some of them have multiple offices all over the nation, with others serving more clients across the world.
This experience demonstrates the value of Filipino contractors to foreign clients. Businesses leveraging contact center as a service (CCaaS) also outsource to the Philippines for customer service and other business processes because of Filipinos' remarkable work ethics, integrity, values, loyalty, friendly working attitude, and service-oriented mindset.
Filipino workers know how to have fun without forgetting their responsibility because they value professionalism. They highly regard time and integrity and exhibit an innate respect for people in a professional setting and outside the office.
Filipinos work well under pressure with their calm and patient demeanor. Their positive attitude toward work drives the success of BPO in the country. It is also part of the Filipino culture to be respectful, which shows in business interactions with customers, colleagues, and managers.  
5. Workers Are Proficient in the English Language
In the 2022 English Proficiency Index (EPI) from Education First, the Philippines scored 578 out of 700 and took 22nd place out of 112 countries worldwide. For context, the Netherlands, the highest-ranking nation, scored 661. In Asia, the Philippines ranked second only to Singapore, which scored 642.
The Philippines recognizes English as one of its official languages; it serves as the primary medium of instruction across the country's educational institutions and systems.
IT outsourcing is partly about handling calls from international end-customers who speak English. So English fluency is beneficial for business functions such as technical support and help desks as it lets Filipino contractors communicate effectively with international clients. 
A strong command of the English language also enables BPO clients to trust the service provider, leading to strong and lasting business relationships. 
6. The Location Has Access to a Wide Talent Pool
Due to its large talent pool, various well-known businesses see the Philippines as a top IT outsourcing destination. Companies can hire professionals with any tech stack because the nation's IT sector is one of the fastest-growing in the world. 
Last year, the country moved from 85th to the 71st out of 131 economies in the Network Readiness Index (NRI) 2022 ranking. The NRI 2022 is one of the leading global indices on the impact and application of information and communication technology (ICT) in countries across the globe.
The Philippines also has good universities and a young demographic. Thousands of motivated young professionals graduate yearly with college degrees that match international standards. Just last 2020, more than 47,000 students earned IT degrees. 
Filipinos are also resourceful and, with proper instructions, can find the easiest way to fulfill assigned work with minimal supervision. They adapt easily and quickly to new technologies, processes, systems, and office situations.
7. Philippine BPO Provides Quality and Cost-effective IT Solutions
Philippine BPO companies strive to produce outstanding output, which is made evident by the current business results of the country's IT industry. The Philippine economy is one of the fastest-growing in Southeast Asia, with a supposed 5.1% growth in 2021 and a 6% growth in 2022.
Just because Philippine BPO companies offer low-cost IT solutions does not mean they sacrifice quality. The difference in workforce cost, benefits, and overall effectiveness between outsourcing destinations makes the Philippines an ideal place to establish an offshore team.
The salary in the country is almost 30% lower than in many Western nations. In comparison, the cost of living and running a business is about 50% cheaper. Thus, IT outsourcing clients can see up to 70% savings on labor costs.
Moreover, low cost of living does not equate to low standard of living. Most BPO companies employ Filipino workers to give them better opportunities and support their families.
The country offers the following outsourced IT services:
Technical support and help desks

Website and network management

Network security

Software, web, and mobile development

Game development
Five Major Tech Hubs in the Philippines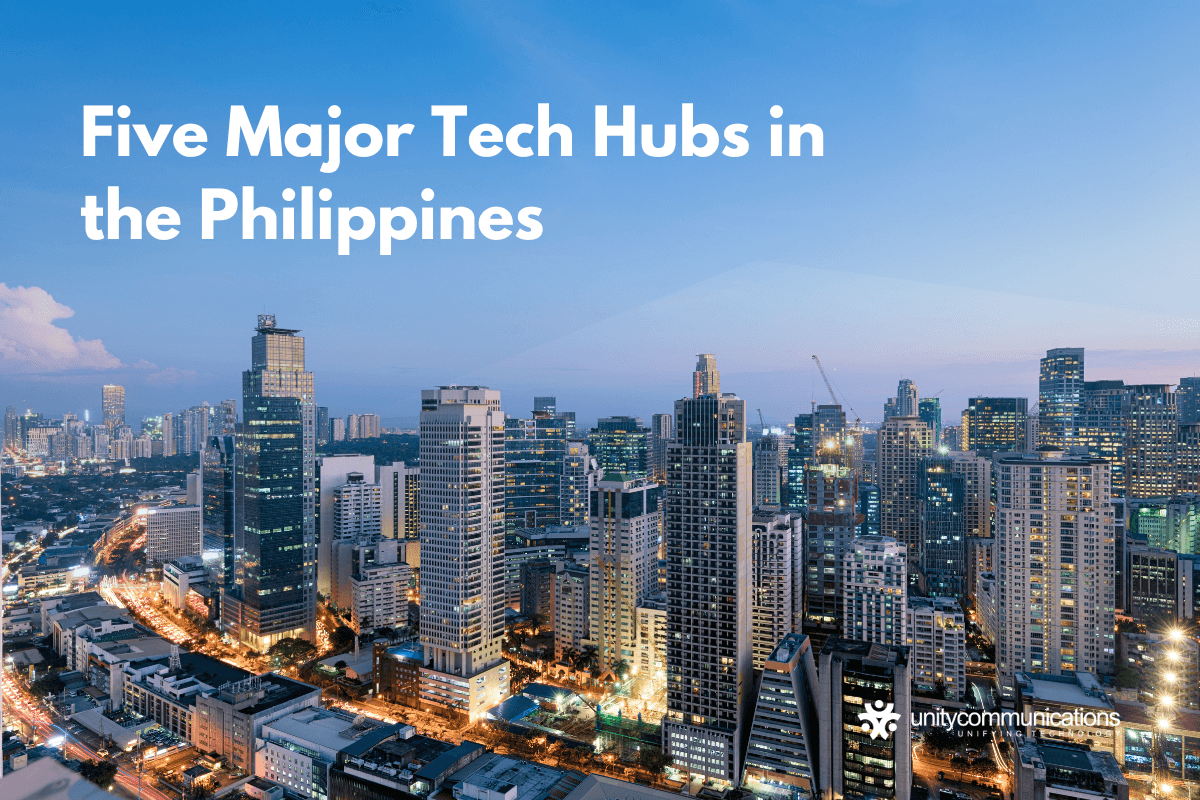 The Philippines boasts over one million workers in the IT industry, with a significant concentration in major tech hubs such as Manila, Cebu, Davao City, Bacolod City, and Santa Rosa.
1. Manila: A Super City
Manila hosts several IT and back-office outsourcing service providers and remains the only city in the Philippines to feature on the Tholons Top 100 Super Cities list. The city plays a significant role in generating job opportunities that fuel the country's economy.
The success of IT outsourcing in this city is due to its favorable business climate, regulations, and strong government support. Manila attracts foreign investors by creating policies that support startups.
2. Cebu: The Fastest-rising Tech Destination
Cebu is one of the fastest-developing cities in the nation; thus, it is home to numerous IT outsourcing companies in the Philippines.
Additionally, Cebu is second only to the country's capital. This means entrepreneurs need not compete with large business corporations as much as in Manila.
Business and IT parks also encourage the development of entrepreneurial opportunities in the city. Alternatively, the University of San Carlos in Cebu produces hundreds of IT graduates yearly, boosting the local talent pool.
3. Santa Rosa: An Ideal Place To Grow a Business
You cannot deny Santa Rosa's unprecedented technological development in IT outsourcing and fast economic growth. The city has many establishments that aim to boost local BPO opportunities; most are IT and business parks.
While some IT outsourcing providers in the Philippines are now in Santa Rosa, future developments will transform this city. This development is thanks to the Philippine government's goal to decongest and gentrify cities outside Metro Manila.
4. Bacolod City: A Flourishing ICT Location
According to Colliers International, Bacolod is an up-and-coming outsourcing location in the Philippines. This is due to the city's modern tech infrastructure, a wide range of skilled developers, and a smooth business registration system.
Some of the best-performing BPO companies in the Philippines are in Bacolod. The area continues to rise globally as a top business hub for data entry services, customer support, IT, and other outsourcing solutions.
Both foreign and local investors see it as a BPO hotspot destination outside the metro. It attracts foreign investors and clients by giving them skilled professionals and well-established outsourcing practices.
5. Davao City: The Future IT Hub
Davao is gaining popularity as an emerging destination for IT outsourcing in the Philippines. The city saw a significant increase in tech-related job opportunities in the past few years and managed to stay resilient with the help of the BPO industry.
The local government unit aims to develop the Davao Park District into a future-proof iTownship, with integrated technology and a reinforced outsourcing industry. The plan is for it to become the city's global central business district.
The Bottom Line
The Philippines is a top IT outsourcing destination for a good reason. Filipinos are hardworking, professional, and respectful of clients and colleagues. They also have a strong cultural affinity with the West and are fluent English speakers.
Outsourcing destinations such as the Philippines offer massive cost savings without sacrificing quality. With the Philippine government's support for the BPO industry and regulations to make business transitions smoother, outsourcing IT processes to the Philippines is a smart move for businesses.
Finding the right offshore partner makes up half of your outsourcing success. Unity Communications is an experienced BPO company that helps clients around the world establish a high-quality IT team by handpicking and vetting professionals on their behalf.
If you are looking for a dedicated team of experienced IT specialists, schedule a call with us now to discuss solutions.