Written by Dion Jay Tality
Enhancing customer contact is imperative for winning and keeping customers for good. Unfortunately, some companies suffer from poor customer interaction, leading to revenue loss.
Thanks to technological advancements, the contact center as a service (CCaaS) market has emerged. It's a viable solution for customer interaction.
But how did CCaaS come to life? Let's take a look at the history of CCaaS.
A Quick History of Contact Service as a Service
CCaaS is a cloud-based, provider-hosted customer contact solution for enhancing customer experience. It offers multiple communication channels and advanced technological features.
Below is a quick rundown of the contact center evolution, including CCaaS history.
Period
Contact Center Evolution (and CCaaS History)

1950s to 1980s

Call center origination using traditional telephones (on-premises PBX).

Advancements in business phone systems (such as ACD and IVR)

1990s

The rise of call center outsourcing

Telephone and internet integration (VoIP such as CTI technology)

Early 2000s

First wave: inception of cloud-based call center software

Transition from call centers to contact centers

The 2000s to the Future

Second wave: the introduction of CCaaS 

The prevalent use of CCaaS technologies

Continued technological advancements and evolving omnichannel solutions
Let's dig into the details.
Before the Emergence of CCaaS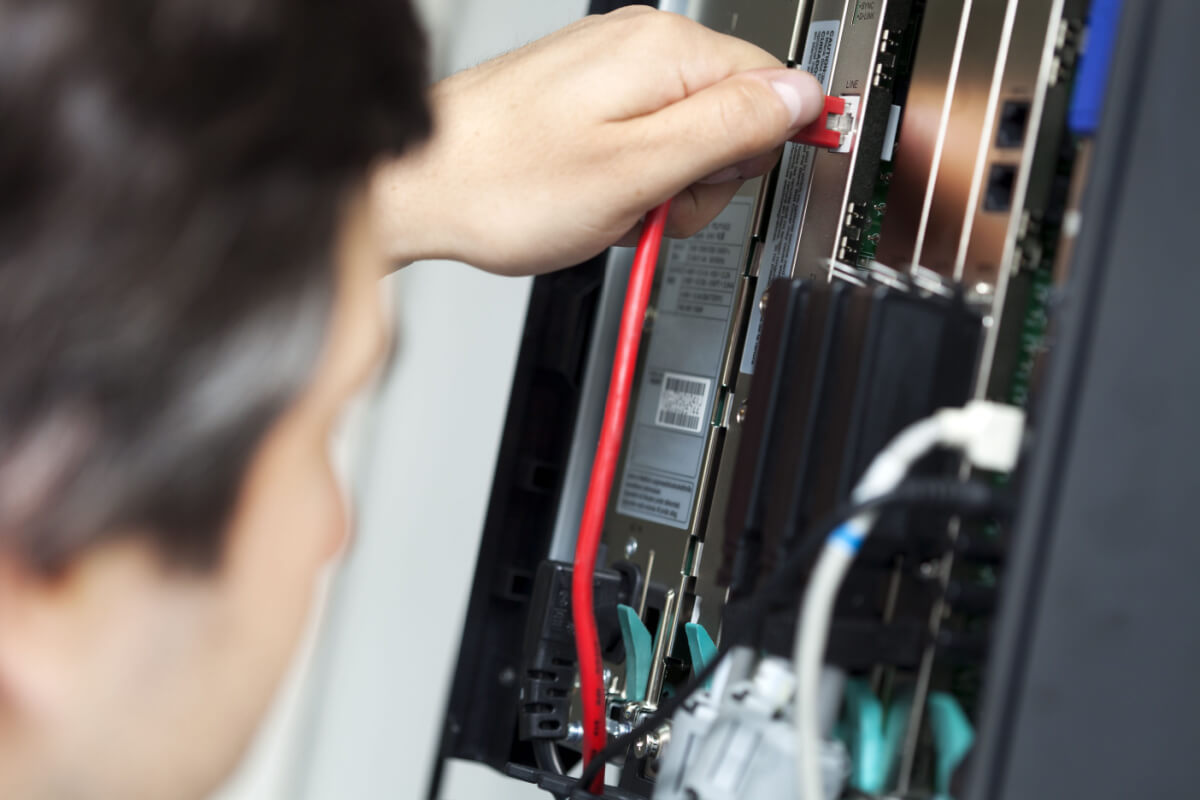 Before CCaaS came to life, businesses relied heavily on call center operations. They operated in-house centers for functions such as phone operators, order placement, and sales.
In the past, call centers used on-premises business phone systems (PBX). But with the boom of web-based services, voice-over-internet protocol (VoIP) emerged. This advanced phone system allowed agents to interact with customers via desk phones.
Between the 1950s and 1980s, companies saw technological advancements in business phone systems. These included automatic call distribution (ACD) and interactive voice response (IVR). The customer contact market also introduced on-premises call center software such as:
Many companies started outsourcing their call center operations to third-party service providers. The industry's key players coined the term "outsourcing" in 1989. The call center industry then boomed in the 1990s.
The call center sector remains thriving, potentially reaching $4.5 billion this year. It's still the fastest-growing market, projected to have a compound annual growth rate (CAGR) of 12.3%.
But many businesses have transitioned from call centers to contact centers, and that's where CCaaS enters the picture. Learn more about the history of CCaaS in the next section.
The CCaaS Introduction Into the Market
In the early 2000s, key players saw the potential of call center software hosted in the cloud. They explored the idea of having agents access the technology via the internet, leading to the emergence of the cloud-based contact center.
First Wave:

The cloud-based software for call centers was a disruption in the industry. It offered valuable benefits such as cost reduction, less IT support, and business flexibility.
Second Wave:

The cloud-based call centers evolved into contact centers. Technological advancements enabled companies to offer other communication channels. That's when the history of CCaaS formally began.
Today, about 60% of customer service teams use more than two channels for customer support. Phone calls (83%) remain the most preferred communication channel. But businesses now offer: 
Email support (77%)

Live chat (42%)

Social media (31%)

Self-service options (25%)

Support forums (16%)
The contact center industry offers three options:
On-premises contact centers

run on-site. Companies purchase licenses for both software and hardware.
Hosted contact centers

involve a managed service provider (MSP) that hosts and operates the contact center at its facility.
CCaaS

entails purchasing the technology hosted by a third party in a remote center. It is the ideal customer contact solution for most companies.
The Rise of CCaaS Adoption in Business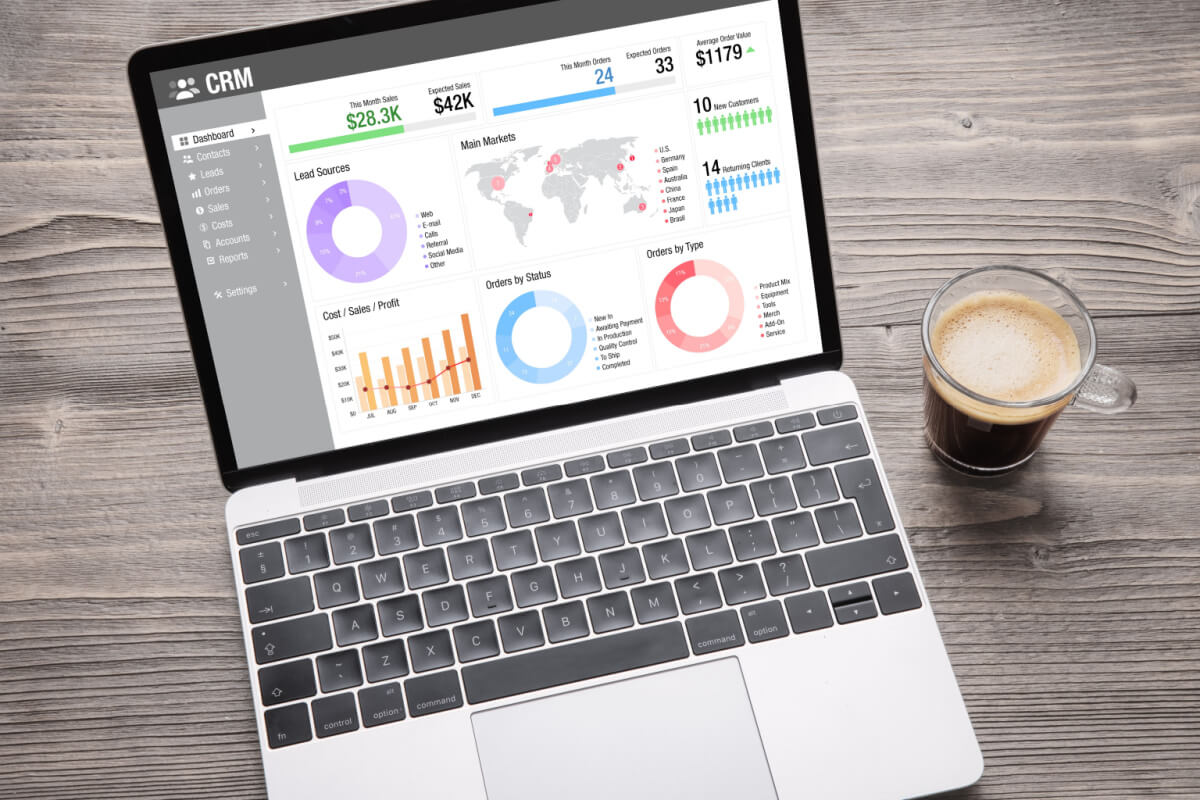 Today, the CCaaS market shows no sign of stopping or even slowing down. According to Grand View Research, its global market size is projected to grow from almost $4 billion in 2021 to $4.43 billion this year.
Many companies have been instrumental in the success of CCaaS. The report notes that the key players in the CCaaS market are:
Alcatel Lucent Enterprise

Avaya, Inc.

Cisco Systems, Inc.

Enghouse Interactive Inc.

Five9, Inc.

Genesys

Microsoft Corporation

NICE inContact

SAP SE

Unify Inc.
Many businesses have embraced CCaaS technology because of its impressive solutions. Below are some of its advanced features worth capitalizing on.
Automatic Call Distribution:

This uses intelligent call routing and forwards calls to agents. The ACD segment led the CCaaS market in 2021, accounting for over 22% of the global revenue share.
Call Recording:

CCaaS software enables call recording. However, it also records emails, live chat, and text messages.
Computer Telephony Integration:

This allows phones to work with computers via the internet. It has advanced features such as automated dialing, intelligent routing, data analytics, and reporting.
Customer Collaboration:

Customer relationship management (CRM) software enables seamless customer interactions.
Dialer:

CCaaS software usually has an automatic dialing feature, which eliminates manual dialing and automatically routes calls to available agents.
Interactive Voice Response:

Cloud-based contact center technologies provide customers with self-service options. IVR lets them access information and transact via an automated system. Customers need not speak with live agents.
Reporting and Analytics:

AI paves the way for data analytics. CCaaS has this feature for accurate forecasting and efficient reporting.
Workforce Optimization:

All the advanced features help

contact center agents

optimize customer-facing operations. Thus, they make the entire workforce more efficient and productive.
Others:

Think omnichannel solutions. Aside from phone calls, CCaaS offers live chat, email support, social media, and more.
The Future of Cloud-based Contact Centers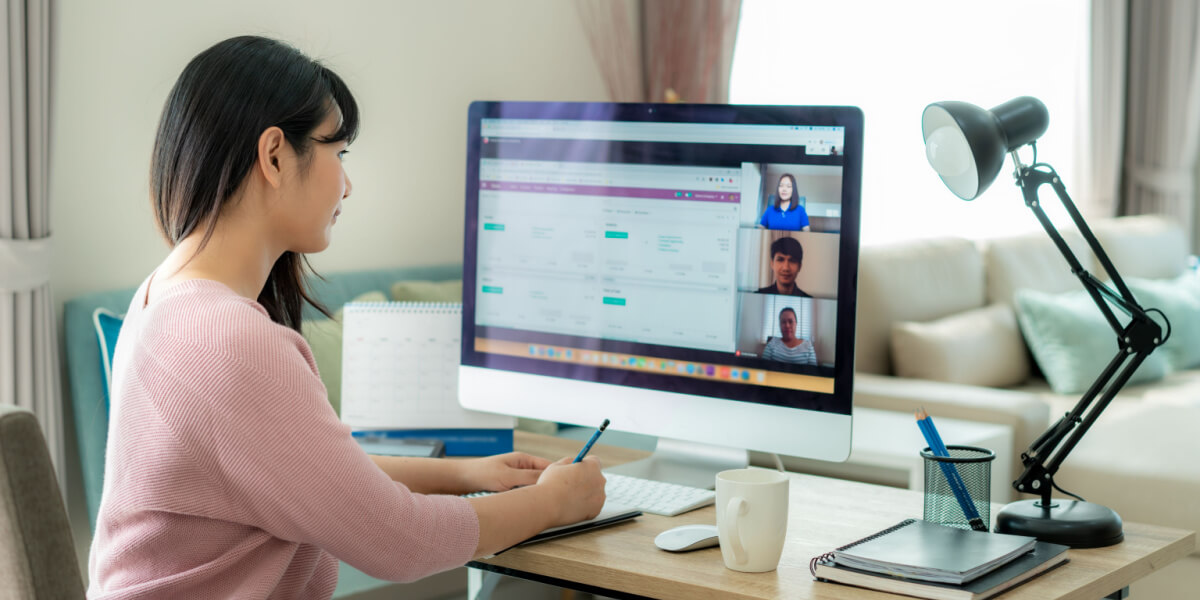 Looking at the history of CCaaS is one thing; forecasting its future is another. Companies should know whether CCaaS will remain relevant in the future and whether they can continue to invest in it.
According to the same Grand View Research report, the global CCaaS market might reach $17.12 billion by 2030. It might achieve an 18.4% CAGR from 2022 to 2030.
This market growth is due to advanced contact center technologies. On top of these are artificial intelligence (AI) and machine learning (ML). With these in place, companies seek to:
Improve customer interactions

Achieve customer satisfaction

Ensure business continuity
Furthermore, Customer Contact Week (CCW) Digital studied the future of contact centers. The report cited how the pandemic led to customer contact challenges such as:
Remote working

Increased contact volume

Changing customer behavior

Evolving consumer demands
With these, CCW uncovered contact centers' business objectives in 2025. See details in the table below. 
| The Most Important Contact Center Objectives | Percentage of Contact Centers (focusing on the objectives below) |
| --- | --- |
| Increasing the use of digital channels | 85.15% |
| Increasing the use of automation | 85% |
| Customer satisfaction | 81% |
| Collecting and/or actioning customer feedback and insights | 78.22% |
| Customer loyalty and advocacy | 72.73% |
| Customer effort | 71% |
| Collecting and/or actioning employee feedback and insights | 69.70% |
| Adopting design-thinking | 67.35% |
| Reducing inbound volume | 67.33% |
| Cost reduction and efficiency | 66.67% |
| Indirect revenue | 61.39% |
| Agent effort | 54% |
| Agent satisfaction and retention | 54% |
| Direct sales | 46.53% |
As shown above, most companies plan to increase their use of digital channels. Digital transformation is the top contact center priority. Specifically, businesses are also looking to expand their automation use.
Other vital business objectives focus on customer needs. Companies are looking to:
Achieve customer satisfaction

Collect and take action on customer insights

Increase customer loyalty
Furthermore, companies see the following as key elements of the contact center's future.
Remote work support

Customer-facing AI

Company-facing AI

Robust customer data

Omnichannel offers
If you plan to optimize your contact center for the future, consider these key elements.
The Bottom Line
The contact center industry has come a long way. Businesses have seen the swift transition of call centers into contact centers. Now, the CCaaS market offers ideal customer contact solutions.
That said, take note of the history of CCaaS discussed above. Capitalize on its current solutions to boost your customer contact. More importantly, consider the industry's future to keep up with the upcoming trends.
Understanding the history of CCaaS will help you optimize your contact center. Integrating its technology will ultimately scale and grow your business.