Written by Joyce Ann Danieles
Most ecommerce businesses struggle to satisfy their operational needs and meet customer demands. These factors require additional resources and employees because they continuously change. As an ecommerce business owner, your number one goal is to achieve customer satisfaction while reducing costs and increasing efficiency.
Ecommerce call center outsourcing helps balance the need to support your clients while expanding your business. A third-party vendor handles all the work to respond to customer inquiries regarding your products at a low, fixed cost.
Read through the end of this article to learn what ecommerce customer service is, how to outsource it, what role call centers play in ecommerce customer service, and how ecommerce businesses can benefit from outsourcing this function.
What Is Ecommerce Customer Service?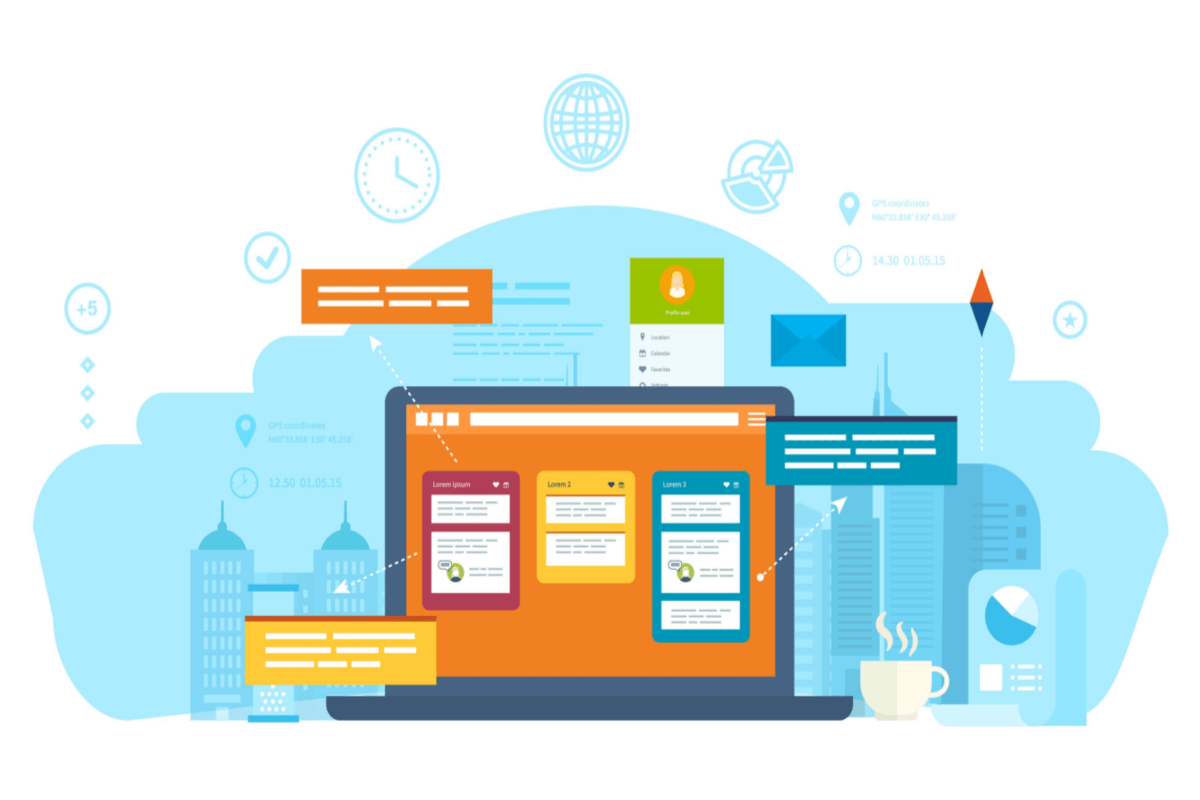 Continuous technological advancements and persistent national issues push people to get what they need online. Like visiting a physical store, online shoppers inquire about product features, problems, or related matters. They use digital channels to submit questions or concerns about specific items via phone calls, email, and live chat.
If you own an online business, you will face thousands of inquiries each day regarding your products. You might lose loyal customers if you cannot quickly fulfill their needs. Outsourcing customer support services can be the best option to retain and expand your client base.
What is ecommerce customer service?
Ecommerce customer service is the process of responding to questions and concerns from consumers via online platforms. You need to focus on improving customer support during these two stages to gain your customers' trust.
Consumer decision-making process – Ensure that your customer service team is available 24/7 to answer inquiries about product features, payment methods, and shipment activities.
Postpurchase – Ensure that your customer service team can provide round-the-clock assistance in solving issues related to after-sales, including technical problems, repairs, or damaged products.
According to Forbes, 96% of consumers will stop buying from a business after experiencing poor customer service. The percentage shows that customer experience can influence an individual's preference for where to shop online. Therefore, you should improve the quality of your customer support to the highest level you can afford to earn the trust and loyalty of your customers.
However, enhancing customer service also means growing your workforce, office space, and equipment. It requires spending more to meet increasing customer demands. To save time and resources, you should consider outsourcing your customer service.
4 Ways to Outsource Ecommerce Customer Service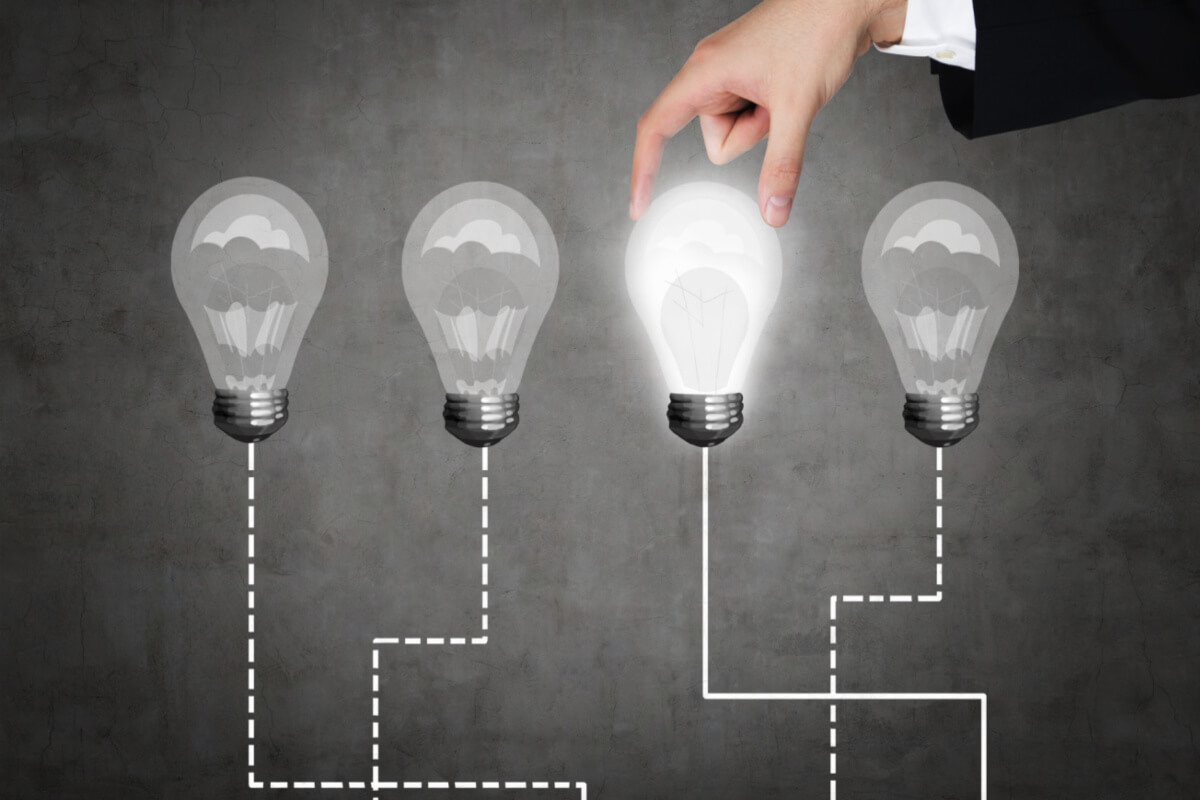 Outsourcing involves hiring a third-party organization to perform specific tasks for your business, such as customer support, technical assistance, data entry, and inventory management. Based on data released by Clutch in 2021, nine out of 10 small businesses want to outsource business functions in order to increase efficiency, drive growth, and work with experts.
You can save time and money while expanding your business and gaining access to skilled professionals by outsourcing customer service. However, you need to know how to choose the right third-party service provider to help you meet customer demands.
Consider these tips for outsourcing customer service to ensure a long-lasting relationship with your customer support partner and consistent customer satisfaction:
1. Set Goals
Customer support outsourcing requires a concrete list of objectives to ensure effectiveness. You should identify a third-party vendor that can provide high-quality customer service while helping you save resources. Make sure that the selected outsourcing firm has goals in line with yours.
2. Plan a Budget
View customer service outsourcing as an investment that can help reduce your operating costs. You can achieve a fair and transparent budget by setting clear goals and expectations with your outsourcing partner. A structured budget plan also allows you to monitor your progress and explore ways to make further improvements.
3. Consider Culture and Language Alignment
Culture and language alignment are among the most important factors in deciding which ecommerce outsourcing partner to choose. To match yours, you need to know your third-party vendor's workflow, communication style, working environment, policies, strategies, and relationship development. These can help you avoid future misunderstandings and business conflicts.
4. Study Pricing and Integration
Keep in mind that different customer service providers have varying pricing structures. These depend on their company status, vertical alignment, and industry category. You need to learn to study and compare their pricing to fit your needs and budget allocations.
After identifying the practical steps to take in customer service outsourcing, learn about the concepts of ecommerce call center outsourcing.
The Role of Call Centers in Ecommerce Customer Service

Call centers for ecommerce serve as a central hub for all customer service transactions and processes. You can use a call center for various purposes, including customer support, technical assistance, market research, order management, and telemarketing. These agencies usually handle concerns from clients through voice calls.
You can set up a call center within your organization to manage inquiries, issues, and complaints from your clients related to your offerings. You can also subcontract your customer service to a third-party company specializing in handling calls if you want to save resources.
Three Types of Call Centers
As a business owner in the ecommerce industry, your goal is always to provide excellent service and high-quality products for your customers. However, you should find an exceptional way to meet your buyers' needs and demands.
You can deliver exemplary customer support for your online business by looking into the different types of call centers:
1. Inbound
An inbound call center for ecommerce deals with incoming calls from existing customers facing problems with their purchases. A call center agent responds to customer requests through a dedicated telephone number. Services under this category include product assistance, help desk, payment and order processing, upgrades, and renewals.
2. Outbound
An outbound call center for ecommerce handles outgoing calls to promote products and services or in search of survey responses from existing and potential customers. A call center agent calls customers to introduce a company's new offerings or encourages them to participate in a business study. In short, this hub manages promotional campaigns, sales, and market research.
3. Automated
An automated call center for ecommerce uses an artificial-intelligence-powered system to respond to customer inquiries. It picks up common concerns without a need for human intervention. However, customers can still ask to speak with an agent if the AI system cannot resolve their complicated issues. This approach enables customers and business operators to save time for other essential matters.
Aside from knowing the various types of call centers, you need to identify how they contribute to maintaining your positive customer ratings.
How Call Centers Improve Customer Experience
Call centers play a critical role in enhancing your ecommerce customer service. They serve as a bridge to facilitate all transactions between your online business and your customers. They also influence positive and negative customer feedback on your products and services.
Below are ways call centers can help improve the customer experience before and after buying products:
1. Round-the-clock Support
Issues with products can happen at any time. Thus, customers need 24/7 support to solve problems encountered in their purchases. Call centers have trained and skilled professionals to deliver round-the-clock support for your customers.
2. Accelerated Customer Response
Customers facing issues with their purchases can immediately relay their concerns through call centers. Your clients can receive detailed solutions from customer service representatives.
A call center's functions focus on providing support for customers. Therefore, you do not need to worry about unattended inquiries from your clients since you have an established customer service team.
3. Structured Problem-solving Approach
Call centers use an organized method to respond to customer inquiries. For example, they have help desk software and an associated cloud-based tool to tag calls and create support tickets.
You can usually see this ticketing system when outsourcing email support. This structured problem-solving approach helps streamline your customer service delivery and analyze workflows.
4. Time and Cost Savings
Call centers provide ecommerce customer service through portable communications and online channels that can handle voice-based processes. Customers do not need to go to physical service centers to inquire about issues with their purchases. They also do not need to spend Money commuting or waiting in long lines because call centers can help solve their problems.
5. Privacy Protection
Call centers serve as a potential hotspot for identity theft, fraud, and other cybercrimes because they handle a large volume of sensitive personal information. They serve as storage for confidential data due to their primary function of providing customer support services.
According to the 2021 Internet Crime Report, the FBI's Internet Crime Complaint Center (IC3) recorded 23,903 complaints related to tech support fraud from victims in 70 countries. IC3 also reported tech support fraud-related losses amounting to over $347 million.
Call centers implement fundamental security basics to strengthen customer privacy protection and avoid these crimes. They perform defensive measures such as installing antivirus protection, implementing two-factor authentication, and enforcing strong access controls. Thus, you and your customers do not need to worry about data breaches if you can also follow best practices for privacy security.
These capabilities provided by call centers help you deliver a positive customer experience. To optimize the services offered by call centers, you need to understand the benefits of outsourcing them.
5 Advantages of Outsourcing Ecommerce Customer Service to Third-party Call Centers

You might encounter varied challenges during order fulfillment, rapid customer base expansion, shipment, and complaint handling. You can overcome these challenges through outsourcing.
Knowing the advantages of outsourcing call center services helps you decide whether to hire a third-party organization to sustain customer satisfaction.
1. Save Money
Generating savings tops the list of benefits surrounding customer service outsourcing. Hiring a third-party call center reduces the need for your online business to invest more money in establishing an in-house team, which involves training, salary, and benefits costs.
Fixed monthly fees for acquiring services from third-party vendors replace the need for such expenses. You can also further scale down these fees to match your operating budget.
2. Focus on Core Business Functions
Outsourcing customer service to third-party call centers helps prioritize core functions to manage your business reputation effectively. Since third-party vendors handle non-core operations, you can instead focus on developing effective strategies to improve your brand and mitigate reputation threats.
3. Increase Efficiency
A third-party call center has well-established operational policies and procedures that match customer needs and goals. Thus you can expect to see high-quality ecommerce customer service for your buyers. Call centers also enable enhanced Efficiency and rapid time-to-market when launching your new offerings.
4. Access to Skilled Professionals
Third-party call centers train and certify their agents to deliver high-quality customer support for any ecommerce business. They prepare these agents to provide round-the-clock support that helps maintain positive customer ratings for your products and services.
5. Minimize Risks
You can prevent risks to your systems and functions by outsourcing customer service because call centers have proven security solutions to protect sensitive personal data. Aside from providing quality support, a certified third-party call center uses legitimate software platforms to detect potential enterprise system threats and implement steps to resolve security issues.
Other Services to Outsource to a Business Process Outsourcing (BPO) Company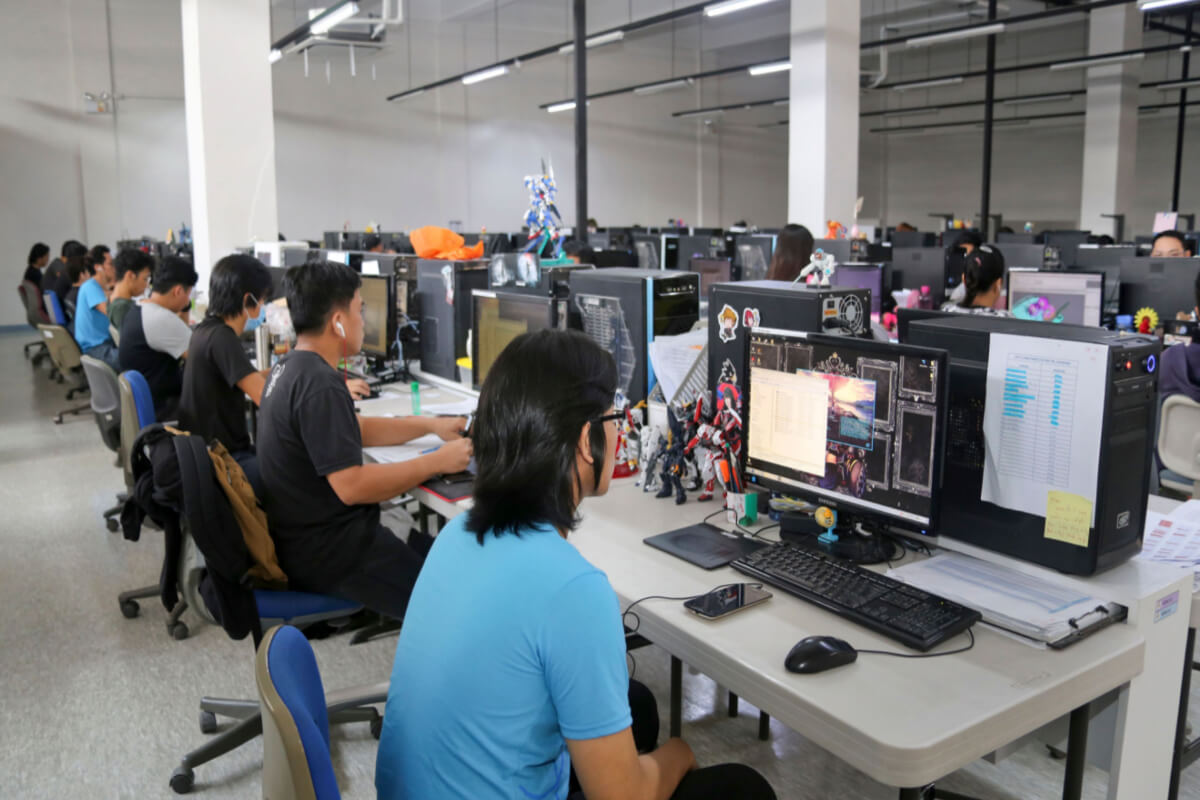 In addition to customer service, you can outsource other services to help your online business satisfy consumer demands.
1. Data Entry
Data entry services form a crucial part of your ecommerce business' administrative tasks. From customer support services to marketing strategies, proper data management informs decision-making processes and successful outcomes. You can outsource data entry services to help ease your workload.
2. Inventory Management
Inventory management is the monitoring of goods from purchase to sale. The approach warns of possible shortages and informs order fulfillment. You might find managing your inventory demanding, especially if you have a large customer base. Inventory management outsourcing can help speed up and streamline the tracking of buying, storing, and selling your goods.
3. Email Support
Email support refers to a non-voice BPO service that answers customer inquiries by exchanging emails. It allows agents to keep in touch with customers while dealing with other relevant tasks. Email support outsourcing enables you to direct your resources toward core business processes and ensure customer satisfaction at a low cost.
4. Technical Support
Continuous technology advancements drive the need for increased technical support. This service tackles software or hardware issues. If your business focuses on selling devices, gadgets, and computers, hiring a technical support team can help you save money and escalate Efficiency while meeting customer demands.
5. Live Chat
Live chat is an ideal online service tool for customers needing immediate help regarding their purchases. The 24/7 availability of outsourced live chat support lets your customers make real-time conversations with agents to relay their concerns.
Customers need quick responses when encountering sudden problems with their purchases. If your team cannot immediately accommodate customer complaints, you will lose their trust, get a lower rating, or push them to switch to your competitors. Outsourcing your live chat support can help prevent these issues from happening.
The Bottom Line
Customers hold the key to the success of your online business because they drive your sales and revenue. Providing excellent ecommerce customer service helps maintain and expand your client base. It plays a significant role in satisfying customers' demands before, during, and after their purchases.
Outsourcing ecommerce customer service to third-party vendors provides you with the most affordable but effective solution to achieve customer satisfaction. Call centers, in particular, help you save time and money while allowing you to prioritize your core business functions. They have skilled professionals and security systems that guarantee your online business quality customer service.
However, you can enjoy these advantages only if you choose the right outsourcing partner to handle customer support. Feel free to browse through and explore Unity Communications's website to know how you can experience the benefits of ecommerce customer service outsourcing.