Written by Dion Jay Tality
Customers are the most important stakeholders in a business. That makes customer support crucial to keep them satisfied. Whether providing customer service, technical support, or help desk assistance, you must ensure you meet consumer needs.
Unfortunately, customer support operations can be complex. They require an expert workforce, advanced technology, and updated resources. When confronted with this challenge, outsourcing is the answer. But before doing so, weigh its advantages and disadvantages.
This article covers the pros and cons of customer support outsourcing services. Keep reading to help you decide whether to outsource.
11 Advantages of Customer Support Outsourcing Services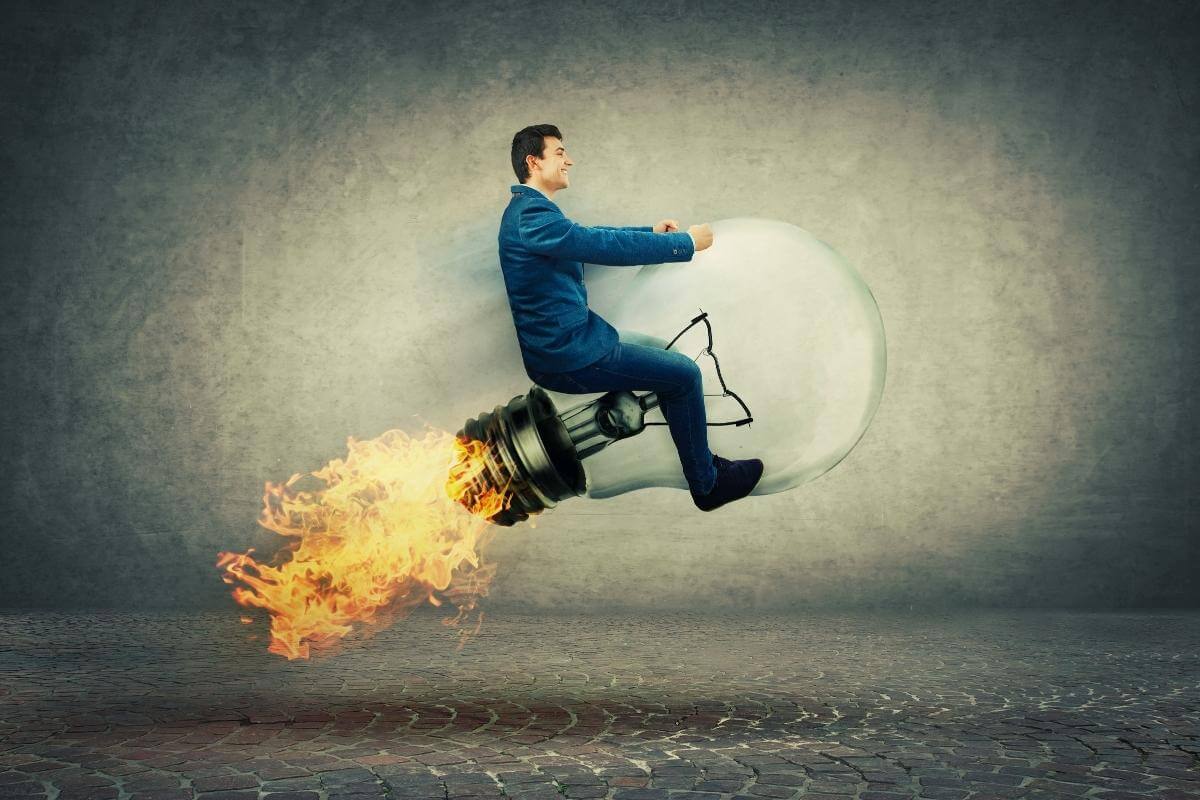 Before discussing customer support outsourcing, let's first define business process outsourcing (BPO). BPO is entrusting part of your business operations to a third-party service provider. You allow an external vendor to handle both your front- and back-office functions.
Businesses of all sizes usually outsource customer support because customer experience can positively or negatively impact your business. Customer support is a customer-facing task that can determine your business' success.
The advantages of outsourcing customer support services include:
1. Operating Cost Savings
Deloitte's 2020 global outsourcing survey revealed cost reduction as the top reason for outsourcing. About 70% of companies partnered with BPO service providers to cut operating costs. Outsourcing has become a practical way to reduce costs without compromising business processes.
Working with a BPO company is more economical than hiring employees and investing in technology. Outsourcing your customer support gives you instant access to staff and resources. It can help you save for the long term.
2. 24/7 Availability
Customer support requires round-the-clock service. Customer service specialists should always be ready to assist, which can help enhance customer experience and raise customer satisfaction.
Most BPO service providers operate 24 hours a day, seven days a week. They have customer support specialists working on shifting schedules and covering non-business hours. Hence, outsourcing is the best way to ensure 24/7 customer support.
3. Multiple Channels
Did you know that over half of retail businesses invest in omnichannel solutions? 
Unfortunately, retailers not selling on various channels lose up to 30% of their sales. However, those with more than three channels increased their order rates by 494%.
Omnichannel solutions are best for customer support, particularly in retail and e-commerce businesses. Look for a BPO service provider that offers more than just a contact center. Also, consider outsourcing email support, live chat, and self-service options. This way, you can provide your customers with multiple channels for a seamless experience.
4. Multilingual Services
The BPO sector has made the world a global village. Today, companies communicate and collaborate with other businesses amid geographical distances. Digital tools and technologies have made this plausible in business.
One benefit of outsourcing is providing multilingual services. BPO helps retail and e-commerce businesses cater to global consumers. If you want a global reach, hire customer support specialists who can speak different languages in addition to English. For instance, hire a Latin American BPO company so that you can serve your Spanish market.
5. Faster Response Time
Customer support requires a fast response time. Customers cannot wait for their concerns to get addressed in days or weeks. One of the tips for outsourcing customer service is resolving customer issues immediately. For help desks, handle cases and close tickets as soon as possible.
According to the Customer Service Benchmark report, the average response time is 12 hours and 10 minutes. Take note that the fastest is only one minute, while the slowest is eight days. Most established BPO companies serve customers efficiently. They are critical to providing quick resolutions. So capitalize on this benefit.
6. Solid Workforce
About 73% of business leaders reported a direct link between customer service and business performance. Customer service representatives are crucial in winning new customers and retaining old ones. Meanwhile, 61% of customers immediately switch to a competitor after one bad experience.
Outsourcing customer support services is the best way to access a pool of global talent. Most BPO representatives undergo stringent screening, proper training, and account certification. They are highly knowledgeable, skilled, and competent. If you want a robust workforce for your customer support, BPO is the key.
7. Ease of Management
Managing a vast customer support team can be challenging. You have to stay on top of the newbies' onboarding and training. You must ensure they meet and even exceed metrics when they hit production. That means that outsourcing customer support services is best for easier management.
It's one thing to outsource data entry, inventory management, and other back-office functions. It's another to outsource customer support services such as your technical support and help desk. The maximum management support is vital in the latter. To ensure ease of management, look for a BPO service provider with a solid team.
8. Access to Technology, Equipment, and Other Resources
Technological advancement has drastically changed the business landscape. Companies must now incorporate digital tools and technical resources into their business processes and apply this to customer support functions as well.
A BPO company gives you access to the latest technology, equipment, and other resources. Not only does it hold the best infrastructure facility, but it also provides stable internet connectivity. You can also take advantage of its top digital enablers, such as the cloud, automation, and artificial intelligence (AI). A BPO service provider will scale your customer support operation with advanced resources.
9. Better Business Performance
The global customer experience market might hit $11.43 billion this year and $32.53 billion in 2029. Companies pay particular attention to customer experience now, more than ever. Also, 67% of customers say that their standards have never been higher. Plus, 86% of buyers are willing to spend more for an improved customer service experience.
Outsourcing customer support services is a viable solution to address poor business performance. It can improve your efficiency, quality, and customer experience, translating to customer satisfaction. The higher your customer satisfaction (CSAT) is, the more profitable your business will be.
10. Focus on Core Operations
As mentioned earlier, Deloitte found that cost reduction is the top reason to outsource. But focusing on core operations is the most commonly perceived benefit of outsourcing. About 65% of companies
outsource to have time for accomplishing core functions, and this definitely applies to startups and small businesses looking to grow and expand.
Instead of handling customer support, you can entrust such an operation to an external vendor. This way, you can focus on your primary function to grow your business. Your in-house team can also pay attention to their core competencies. Doing so will give you peace of mind, knowing a reliable BPO company will take care of your customers.
11. Business Growth
Clutch highlights the benefits of outsourcing for small businesses. The report cites that 19% of companies with 251 to 500 employees outsource to scale their businesses. It's safe to say that BPO is integral to business growth and success.
Yes, startups and small businesses are most likely looking to grow. Even big companies are planning to expand their operations. However, they must serve the needs of their most important stakeholders—their customers. Hence, outsourcing customer support services is key to scaling your business and achieving growth.
11 Disadvantages of Customer Support Outsourcing Services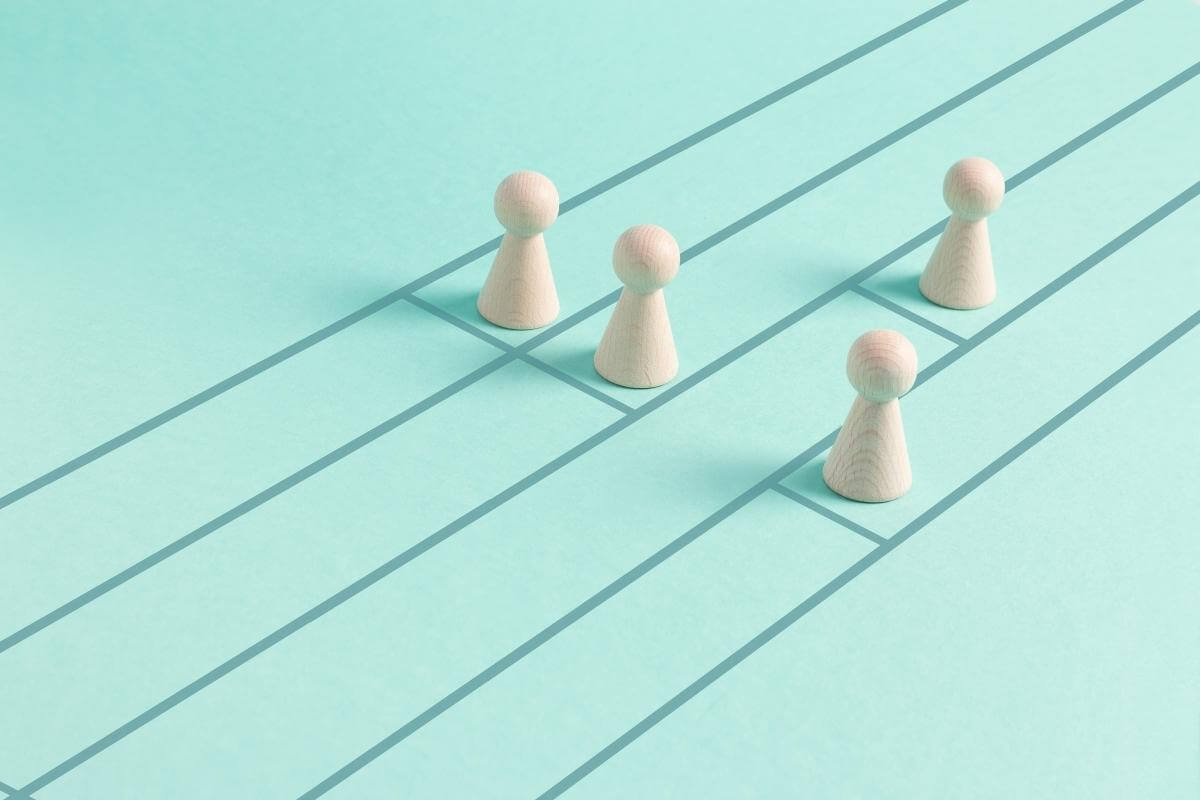 The BPO industry has grown by leaps and bounds. The global outsourcing market was worth almost $246 in 2021, with a compound annual growth rate (CAGR) of 9.1% from 2022 to 2030. Among other business functions, customer support is ideal for BPO.
Technical support, IT help desk, or e-commerce customer service outsourcing come with several potential benefits. The same is true for customer support. However, outsourcing isn't the panacea for all business problems. It also has some potential drawbacks.
The disadvantages of customer support outsourcing services include:
1. Business Goal Misalignment
Outsourcing allows two separate businesses to come and work together. The problem, however, is that both parties might be taking different directions. As such, your business might encounter a misalignment in business objectives.
Hiring the right BPO service provider is crucial to your business's success. Work with a BPO company that shares the same core values and ideals. If not, orient them on your goals and set critical metrics. Most importantly, align their business practices with your business objectives.
2. Brand Disconnection
Outsourcing is allowing an external vendor to handle your customer support. The problem starts when your hired BPO company doesn't understand your brand. Its customer support representatives don't know your products or services deeply enough. As a result, they won't be able to assist your customers better.
When outsourcing, you should have constant communication and collaboration. Ensure that your hired BPO employees recognize your brand and understand their customer support roles. This way, they will take good care of your customers. In the end, outsourcing means pursuing business partnerships.
3. Lack of Customer Focus
BPO service providers usually cater to multiple clients. They handle both front- and back-office functions. The problem is when your hired BPO firm won't prioritize your customer support operation. Its representatives might lack ownership and accountability in assisting your customers.
Look for a BPO company that makes your customer support a priority. Ensure this service provider promotes a customer-centric operation. Its customer support specialists always prioritize your customer needs. They provide these customers with the best customer experience and ensure customer satisfaction.
4. Cultural Differences
BPO has three types: domestic outsourcing, offshoring, and nearshore outsourcing. Many companies outsource to overseas vendors to reduce operating costs. When you plan to do this, have a few considerations in mind.
Outsource Consultants assessed BPO market trends and pricing. The report highlights cultural affinity as one area of consideration. Unfortunately, cultural differences are a common problem encountered with offshoring. Be open to differences and provide cultural orientation when outsourcing customer support services.
5. Communication Barrier
Communication is key to business success, especially when it comes to outsourcing. Constantly communicate with your BPO company for business goal alignment and genuine partnerships. If not, you'll face one major outsourcing challenge: the communication barrier.
The same Outsource Consultants report highlights language proficiency as an area of consideration. Your partner BPO company should hire the right people and hone their communication skills so that they can assist your customers better.
6. Potential Security Risk
BPO also means entrusting your business data to an external vendor. Your customer information can be subject to cyberattacks. When your hired BPO company lacks security measures, you might potentially put your business at risk.
But you can address security risks by hiring the right BPO company. NTT reports that 32% of businesses outsource to boost their security. BPO service providers now invest in robust technologies and set security measures. Look for one that makes security a top priority.
7. Minimal Quality Control
There's a line drawn between managing in-house employees and contractors. The latter can be challenging, especially when you resort to offshoring, because you have less quality control in managing customer support operations.
The best action is to hire a BPO service provider with solid management. It must have a quality assurance (QA) team to audit representatives. Also, set key performance indicators (KPIs) in your service-level agreement (SLA) for strict adherence.
8. Over-dependence on the External Vendor
Some businesses entrust their entire customer support operations to their BPO companies. For instance, an e-commerce business turns to order fulfillment and inventory management outsourcing. However, they don't oversee both operations. When something goes wrong, they cannot address business problems due to a lack of engagement. 
Over-dependence on a service provider is another potential BPO drawback. When outsourcing customer support, regularly communicate and collaborate with your third-party vendor. Make sure to offer optimal support and help whenever necessary. Both parties should work together toward attaining common business goals.
9. Rigid Contracts
It's no secret how the BPO sector has benefited companies worldwide. Grand View Research shows that the global BPO service market might reach $525.2 billion by 2030. It means that BPO companies show no signs of slowing down or stopping.
BCG reported that 62% of companies plan to negotiate outsourcing contracts. However, many BPO service providers have rigid contracts. Most deals will likely require long-term agreements with minimum requirements. Make sure you look for a BPO service with a flexible contract. 
10. Business Disruptions
Disruptions in business are inevitable. Think of natural disasters that can hamper business operations. Consider the pandemic that has disrupted almost all companies from various industries.
Outsourcing customer support services can put your business under potential disruptions. However, you won't face this challenge if you foresee and prepare for such possibilities. Make sure to set a disaster recovery or business continuity plan in place. In the end, it's better to come in prepared than be sorry later.
11. Instability of the BPO Service Provider
If your hired BPO firm fails, so does your entire business function. Unfortunately, not all BPO companies are equally stable.
The best action is to hire a highly reliable third-party service provider. Perform research and due diligence when looking for a BPO company for your customer support operation. Their business reputation, BPO credentials, workforce, technology, security, and pricing models factor in their business reputation. Hiring the right BPO firm can ultimately be instrumental to your overall success.
The Bottom Line
A business exists to serve consumers in exchange for earning profits. Hence, effective customer support is crucial for businesses, particularly those in the retail and e-commerce sectors. The primary objective is to fulfill consumer requirements and ensure their satisfaction.
Nonetheless, expanding your customer support efforts is essential. One option is to enlist the help of business process outsourcing (BPO) services, which offer access to a workforce, technology, and various resources. However, it's important to carefully weigh the advantages and disadvantages of outsourcing customer support.
By making well-informed decisions, you can select the right third-party service provider. This, in turn, will enable your customer support experts to effectively please your highly valued customers and enhance your business.
In addition, we have designed an informative infographic that serves as a concise summary of the pros and cons of customer support outsourcing services, encapsulating the key points of the entire article.