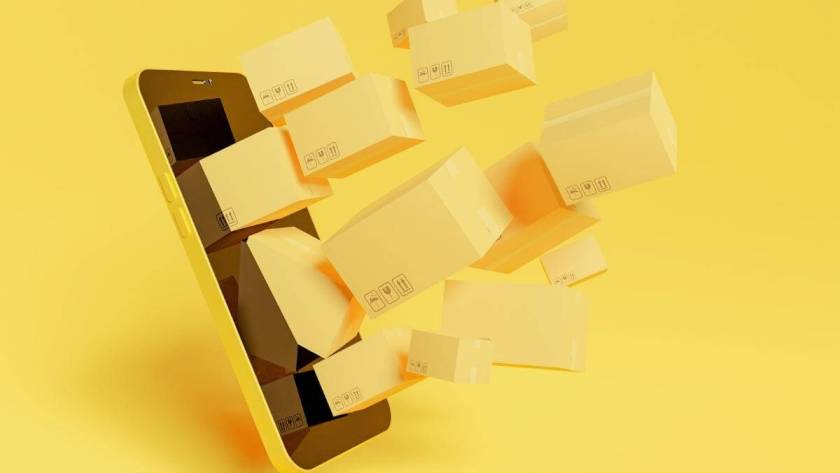 Written by Dion Jay Tality
A recent report shows a surge in online sales amid the pandemic. But as ecommerce businesses grow, they face the challenge of optimizing their business processes and serving their customers in the best way possible.
Customer service is one key aspect you should prioritize as an ecommerce business owner. Ignoring this can compromise customer experience and affect your business's bottom line. But you may not have the resources to provide the best customer service–it's costly to hire and onboard new employees for customer service tasks. For this reason, consider outsourcing to an external vendor to improve your customer service.
Let's take a look at best practices for call center ecommerce outsourcing. Learn more about the services business process outsourcing (BPO) companies offer, the benefits of outsourcing, and the factors to consider when choosing a call center.
Ecommerce Customer Service and Why It Should Be Outsourced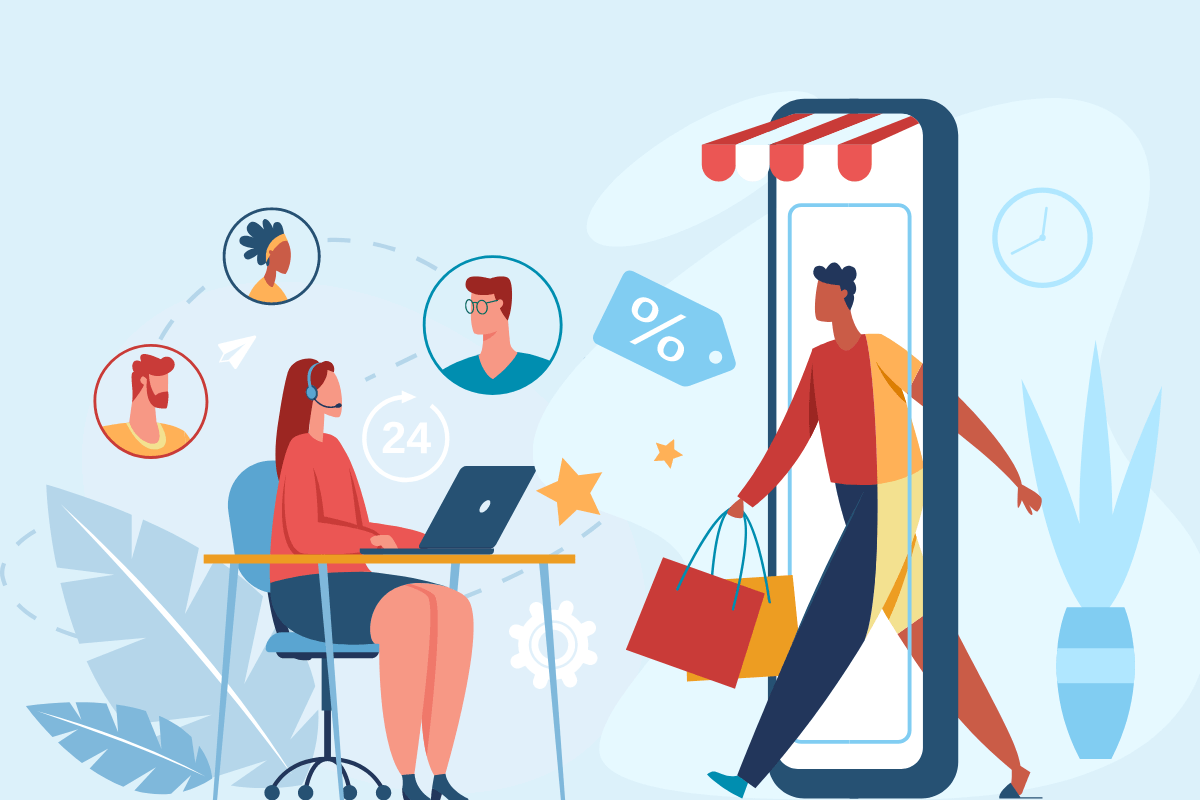 Customer service plays a crucial role in business. Good customer service provides small and mid-sized enterprises (SMEs) and big companies with several benefits, from attracting new customers and retaining old ones to improving profit.
Unfortunately, customer service is a challenge for the vast majority of businesses. While 80 percent of companies believe they deliver excellent customer service, only eight percent of customers agree. Hence, every business must focus on improving its customer service. And online entrepreneurs need to make ecommerce customer service a top priority for their companies.
But what is ecommerce customer service? This customer service refers to how online shops assist customers by answering product questions, processing orders, and fulfilling requests.
A perfect example is when prospective customers call your company for product questions. Your highly knowledgeable and skilled customer service representatives are responsible for answering your customers' inquiries. But while at it, they can go as far as persuading these customers to purchase your products.
But as ecommerce businesses grow, delivering good customer service can be challenging. They might encounter issues such as a high volume of calls they're unprepared for, bulk order requests, and numerous customer complaints. Hence, ecommerce outsourcing can be the best course of action.
Online stores can partner with a third-party service provider and have expert representatives handle customer service. Below are some of the tasks these representatives can perform:
Answering customers' questions
Providing status updates
Processing orders or requests
Handling customer complaints
Resolving issues
Redirecting customers to the proper departments
Addressing all customer concerns
Recording, managing and protecting personal data and customer information.
Types of Ecommerce Customer Service That BPO Companies Offer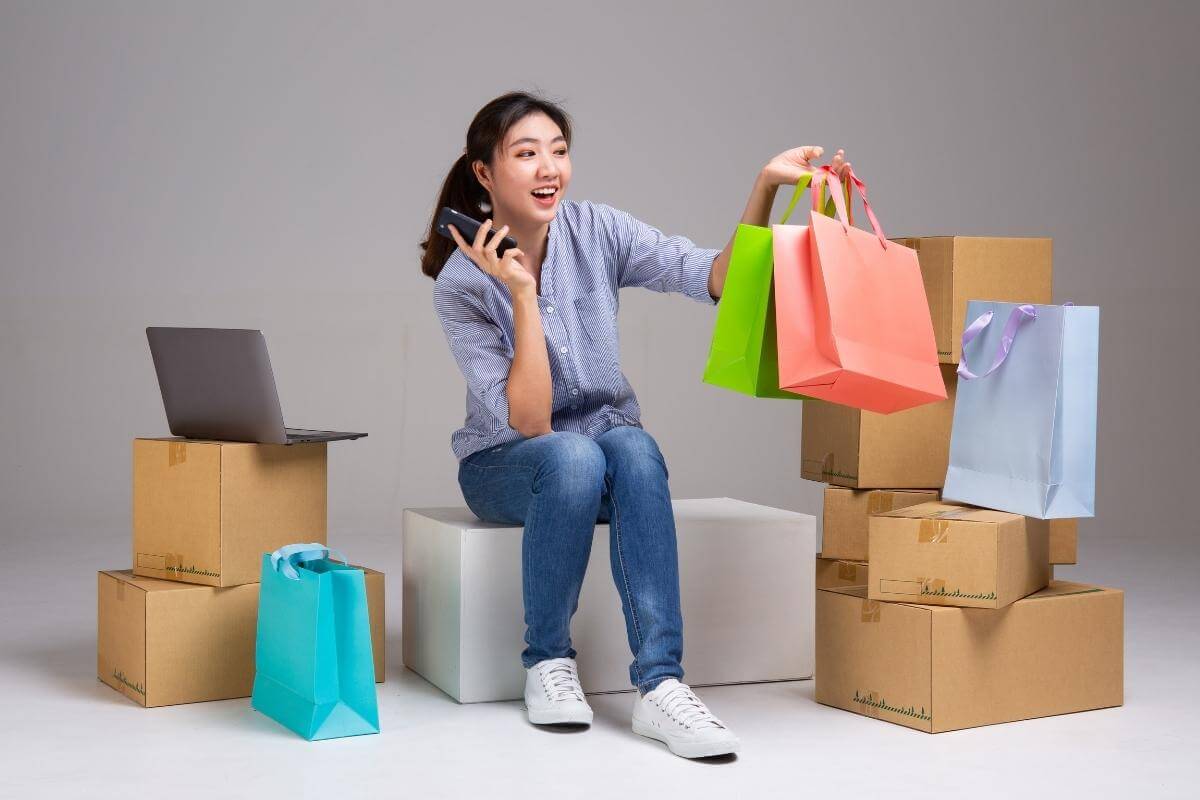 Customer service isn't necessarily limited to phone calls. A business representative and customer interaction can occur via email or chat. Self-service content is an additional viable option for customer service.
In addition, the rise of artificial intelligence (AI) has paved the way for chatbots as a customer service alternative in recent years. Thanks to digital tools and technologies, they have become plausible.
Below are five types of Ecommerce customer service that Business Process Outsourcing (BPO) companies offer:
Phone Customer Service
This is the most common type of ecommerce customer service. Call centers hire customer service representatives tasked with answering phone calls. These agents are ready to assist customers by answering questions, processing requests, tracking orders, and providing status updates.
Self-service Content
Today's digital tools and communication technologies allow for a self-service option in ecommerce customer service. BPO companies provide the latest apps and software for online businesses. Customers can get answers to frequently asked questions (FAQs) via automated systems, place orders via digital platforms, and check status via online channels.
Moreover, businesses can outsource data entry services to BPO companies. These BPO firms usually have a back-office team that manages customer information and handles customer requests. That way, customers can take advantage of the self-service option while the back-office team processes their requests.
AI-powered Customer Service
Artificial Intelligence (AI) has become a game-changer in business. AI technology enables the simulation of human intelligence by machines. And chatbots have become more and more prevalent in ecommerce stores. These machines appear to think and act like humans.
Businesses use AI in chatbots that appear to customers as they peruse websites. Chatbots also answer FAQs from customers. As ecommerce expands and AI becomes more refined, chatbots have become more intelligent, conversational, and helpful than ever.
Live Chat
Some customers prefer to chat with live representatives for product inquiries and order requests. BPO companies have a team of specialists trained in live chat customer service.
These specialists are like call center agents doing the same work, from answering questions to handling customer complaints. The only difference is the channel they use for communication and interaction.
Email Support
Aside from chat support, other online businesses prefer to outsource their email support to BPO firms. They may receive tons of emails from customers almost daily and not have the human resources to handle many requests. As a result, they wisely choose to outsource email support.
BPO companies have a team of email specialists trained to handle customer service for any ecommerce business. They usually have email templates to respond to customers as quickly as possible, and some offer personalized email responses, which proves to be more effective in connecting with customers.
The Benefits of Customer Service Outsourcing for Ecommerce Businesses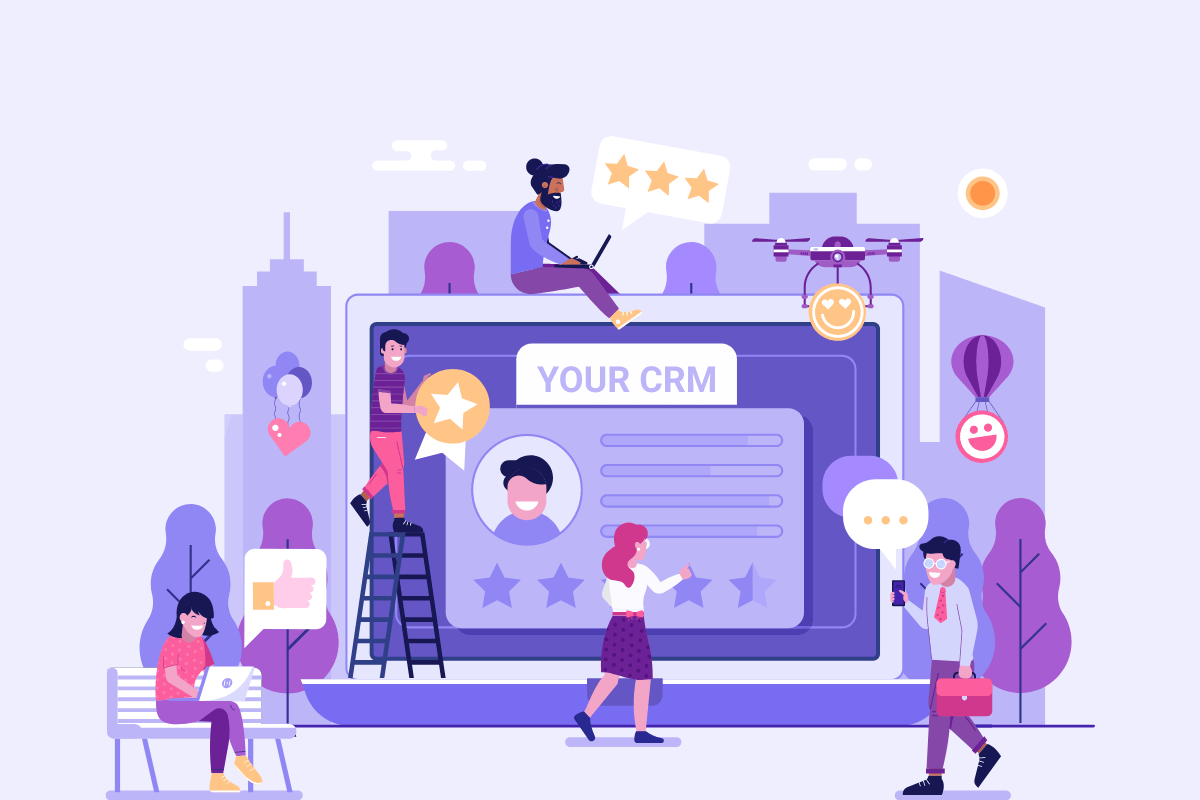 Customer service plays a crucial role in the overall success of an ecommerce business. It serves as the direct connection between a company and its customers.
When business representatives serve their customers well, they are happy, content, and loyal. They keep coming back to your company. Satisfied customers can mean more successful sales and more revenue for your business. Hence, every entrepreneur must do what it takes to boost their ecommerce customer service.
Outsourcing customer service to a BPO company comes with a variety of benefits. Here are some of them:
1. 24/7 Customer Service
Most BPO companies provide round-the-clock customer service. They typically have representatives on shifting schedules to ensure they are fully operational 24/7.
Most call center agents work on the other side of the globe, particularly in countries such as the Philippines. They can deliver high-quality customer service, no matter their time zone.
2. Measurable Metrics
Call centers ensure that they set key performance indicators (KPIs) to measure employee performance and the whole account. Typically, the KPIs include service efficiency, quality and compliance, and customer feedback.
The end goal of these metrics is to ensure high productivity, high-quality service, and improved customer satisfaction. These KPIs can optimize your customer service and improve customer experience.
3. Recorded, Monitored, and Audited Calls
BPO companies have robust tools and technologies capable of recording all calls. Quality analysts and compliance specialists monitor and audit these calls to gauge agent performance.
These specialists ensure that customer service representatives always comply with the in-house rules and policies. Most importantly, they ensure that the customers always get the best service they deserve.
4. Increased Customer Acquisition
Customer service caters not only to regular customers but also to new and potential customers. Some prospective customers show interest in your products and eventually make a call with some product questions.
Customer service representatives undergo rigorous training to handle calls and respond to customers. They possess the product knowledge that will help them persuade customers to buy products. If you outsource to a reliable call center, their representatives can help your ecommerce business win new customers.
5. High Customer Retention
In some cases, regular customers call to cancel orders, end subscriptions, or return products. They may be unhappy and dissatisfied with your service. The worst-case scenario is when they no longer want to do business with you.
BPO companies have highly trained customer service representatives with skills to negotiate with, retain, and even win back customers. You can boost your customer retention if you outsource your ecommerce customer service.
6. Customer Satisfaction
As an online entrepreneur, you want your customers to be happy with your services. This is possible if your representatives answer their questions well, process and fulfill their orders completely, handle their complaints well, and resolve their issues effectively.
Working with a reliable BPO company can help your ecommerce business achieve greater customer satisfaction. Its customer service representatives will ensure that your customers are taken care of, their needs met, and their questions answered. They'll feel a more vital link to your company. Ultimately, customer satisfaction translates into customer loyalty in the long term.
Eight Best Practices for Ecommerce Customer Service Outsourcing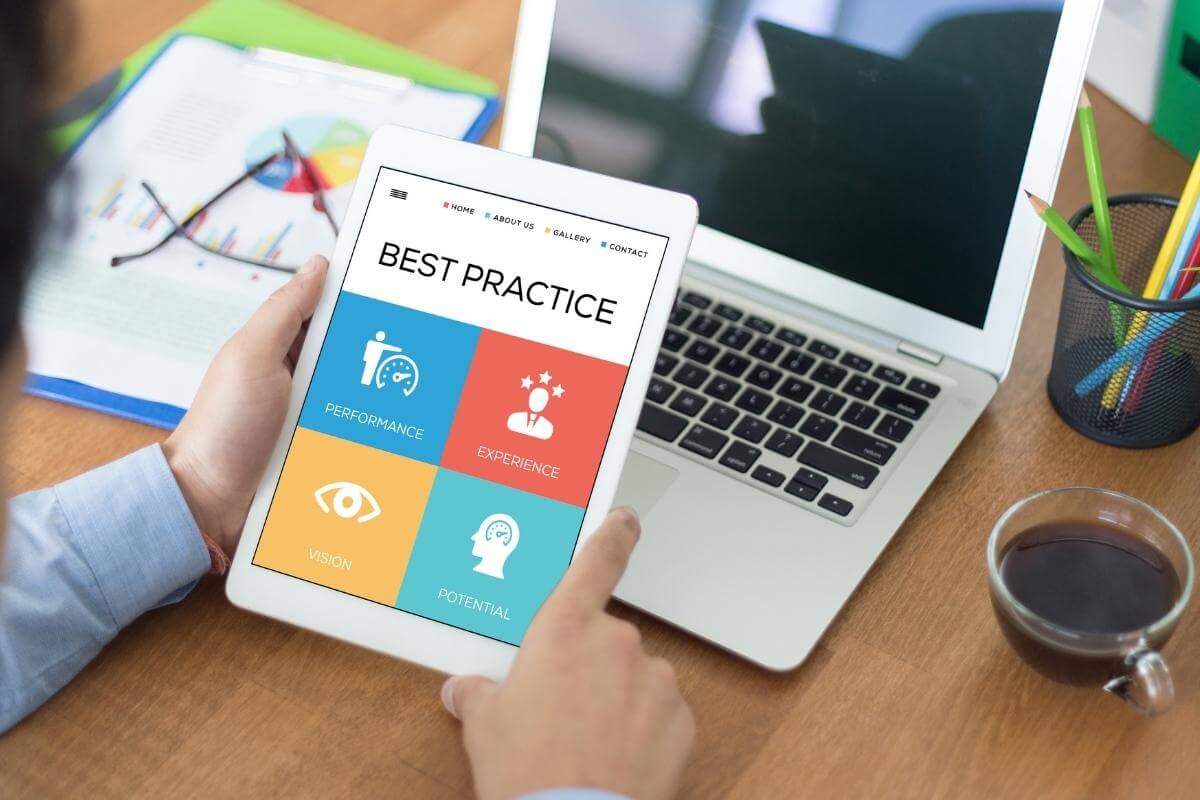 Outsourcing can be a viable solution for boosting customer service. However, it requires proper planning and careful execution. You need to take a few crucial steps to set your outsourcing on the right footing and navigate in the right direction.
Below are some best practices for outsourcing your ecommerce customer service:
1. Define Your Objectives and Create a Plan
As with any organization, setting business goals is imperative. Whether offering a new product, providing a new service, or launching a new project, you must first define your business objectives.
When looking to outsource your ecommerce customer service, ask yourself what you hope to achieve in the end. From there, come up with a comprehensive plan with these in mind:
Ecommerce outsourcing goals
Customer service objectives
A list of workforce requirements, technologies, and resources you need
Factors to consider when looking for a BPO company
2. Set Your Customer Service Metrics
Metrics serve to track, gauge, and improve employee and business performance. In customer service, they are standards every representative must live up to.
Before outsourcing, it's best to set your KPIs. Also, ensure that your contracted third-party vendor strictly follows these metrics.
Below are the KPIs fundamental to ensuring excellent customer service in call centers:
Service efficiency: The most common metric for service efficiency is the average handling time (AHT). It's a combined calculation of the agent's call handling time, hold time, and even after-call work (ACW). Other metrics include the call abandonment rate, first response time, and first call resolution (FCR).
Quality and compliance: The most common metric for this KPI is the QA score. A call center usually has a team of quality analysts tasked with auditing calls to ensure service quality and consistency. A call center also has compliance specialists who monitor calls to ensure 100% adherence to business policies.
Customer feedback: The customer satisfaction (CSAT) score is the most critical metric. Typically, representatives offer surveys at the end of each call, and customers have the option to fill them out. These surveys measure whether customers are happy with the service.
3. Ensure Constant Communication and Collaboration
Communication is the key to business success because it allows people to work together toward a common goal. Constant interaction is required for all stakeholders involved in a business.
When outsourcing, you work with a third-party service provider. As such, articulate what your Ecommerce business needs for customer service. Share with your external vendor the following:
Your business goals and objectives
The set metrics for customer service
Human and material resources you need
Other key considerations
To ensure the BPO can provide full service to your clients, you also need to know what they need. Make sure to offer help with the following:
Knowledge of products or services
Expertise in customer service
Modules and resources for training
Tools and technologies (such as software and apps)
Regular meetings, coaching, and training are all necessary. You want to collaborate with your BPO to ensure maximum customer service for your customers.
4. Accept and Work on Cultural Differences
Most companies in the United States, the United Kingdom, Canada, and Australia prefer to outsource customer support to other countries.
When we talk about BPO companies, we immediately think of India and the Philippines. The vast majority of the outsourcing market is in Asia, including countries such as China, Vietnam, and Taiwan. However, the BPO market has already started gaining ground in Latin America.
As the world has become a global village, people and businesses must be open to cultural differences. When you outsource to a BPO company, ensure you understand the country's culture and traditions, as they can impact your business and bottom line.
Most importantly, make sure to work on these cultural differences. Cultural exposure should always be a part of your orientation and training.
5. Leverage Digital Tools and Technologies
In recent years, the business realm has undergone a rapid digital transformation and robust technological innovation, especially during the pandemic. Adopting digital tools and technologies is all the more necessary for BPO companies.
As call centers cater to customers from different parts of the world, they must leverage these technological resources. Below are a few examples:
AI assistance
Call routing systems
Cloud-based communication technologies
Customer relationship management (CRM) systems
Data analysis and management tools
Social media tools
Ensure that your external vendor has the digital tools and technological resources required for customer service. Integrating these technologies can optimize your business processes and help your customer service representatives perform their jobs at their best.
6. Promote and Uphold a Customer-centric Culture
Customer service is about meeting customer needs and even exceeding expectations.
When outsourcing your customer service, uphold and promote a customer-centric culture. Work with a BPO company that is also customer-oriented.
Below are some best practices you can share with your third-party service provider:
Handling irate customers professionally
Ensuring first call resolution
Showing empathy
Active listening
Paraphrasing
Acknowledging customer concerns
Updating customers and following up on their concerns
Processing and fulfilling customer requests
Resolving customer issues
7. Set Your Outsourcing Budget and Ask for BPO Pricing
The overall outsourcing costs are always every business' topmost consideration. In most cases, companies will opt for the most affordable pricing.
When looking to outsource, make sure to do your homework. Take the following steps:
Set your outsourcing budget to see what you can afford and what services to include.
Shop around, obtain multiple quotes, and compare BPO prices.
Decide on which BPO company to work with.
But before signing a contract, consider any hidden costs. The BPO company might charge extra fees on top of what's written on the contract. These include fees for software upgrades, technical support, and auxiliary services such as upselling and cross-selling.
Before you make a decision, remember to prioritize industry experience, service quality, and company reputation over outsourcing costs. After all, these attributes can help your ecommerce customer service succeed. The money you put in will eventually pay off in the long run.
8. Choose the Right BPO Company
Finally, choosing the right BPO company for your ecommerce customer service boils down to choosing the right outsourcing decision.
A rule of thumb is to select the most compatible external vendor best suited for your ecommerce business. It must have the industry experience, knowledge and skills, areas of expertise, and technologies and resources needed to pull off the customer service jobs. Consider the critical factors in choosing a call center for ecommerce customer service in the next section.
Factors to Consider When Choosing a Call Center for Ecommerce Customer Service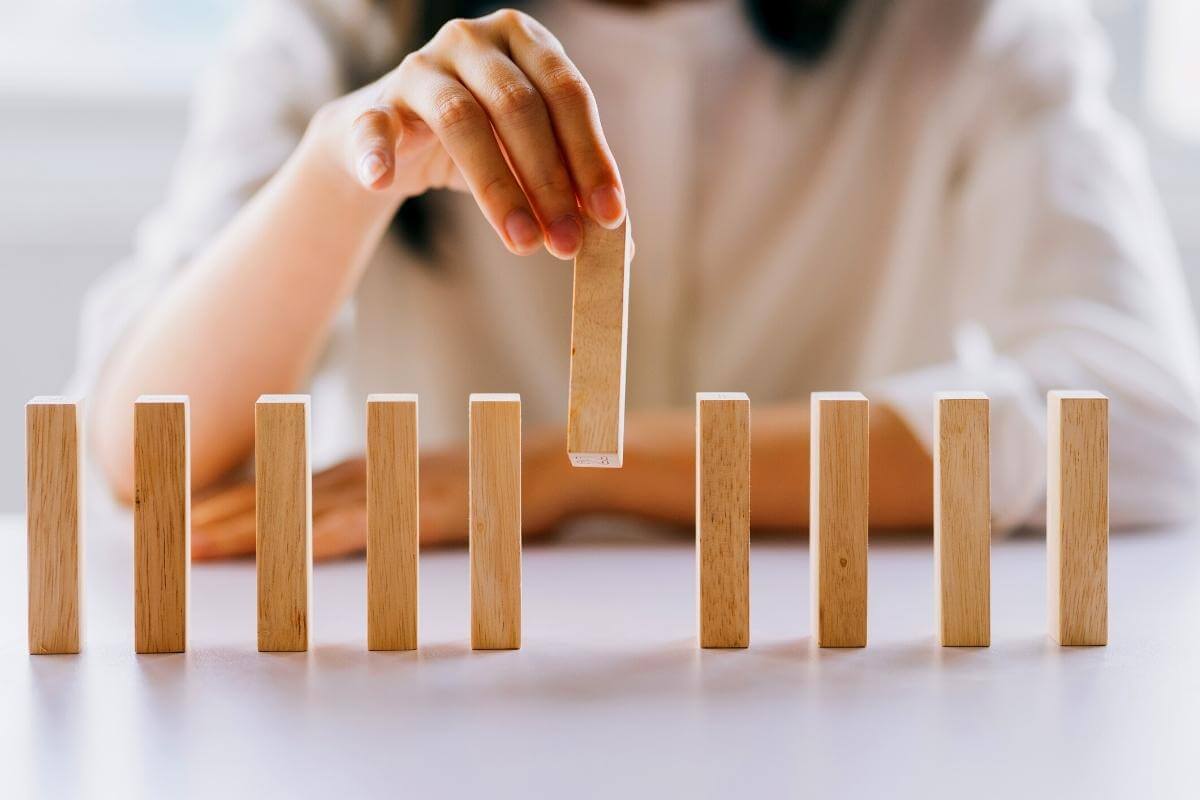 Choosing a call center for ecommerce requires research and due diligence. First, assess what your online store needs as far as customer service is concerned. Second, identify what crucial factors to consider when looking for a BPO company:
Industry experience: The longevity of a call center speaks of how seasoned they are in the industry. The longer they have been in business, the more competent and reliable they have most likely become because of their experiences over the years. Hence, make industry experience a topmost consideration when choosing an inbound call center for ecommerce.
Areas of expertise: Call center accounts are different. Some specialize in industries such as mortgages, loans, and insurance, while others focus on health care, real estate, and digital marketing. You should work with a call center with experience handling ecommerce businesses as an online entrepreneur.
Services: In line with specialization, call centers' services also vary. Some offer self-service options and automated systems, while others deliver chat and email support. But if you need customer service representatives to answer phone calls and assist your customers, hire a call center company.
Location: Location is crucial because it can affect service offerings and pricing. Outsourcing to overseas call centers can be cost-efficient. You'll get highly knowledgeable, skilled, and hardworking customer service representatives for your ecommerce business without spending excessive funds on the workforce.
Overall costs: The costs will always be the main factor for outsourcing. In most cases, ecommerce businesses will opt for the most affordable one. But it's crucial to consider service quality. A rule of thumb is to strike a balance between affordability and quality.
Work culture and the team: Another vital consideration in choosing a call center is its team and work culture. First, you want to get the best one consisting of competent and effective customer service representatives. You also want to ensure a positive work culture that can resonate with your customers and boost your ecommerce business.
Business reputation: You must not ignore the credibility of your prospective call center. See what their customers and employees have to say. Check company ratings, online reviews, customer testimonials, and third-party vendors' feedback.
The Bottom Line
The ecommerce industry is flourishing. Every online entrepreneur should capitalize on this momentum to boost sales and grow their businesses. However, this comes with the responsibility of optimizing business processes.
Among various business functions, customer service is one key aspect to prioritize. Why? Excellent customer service can improve the customer experience. It can lead to many business opportunities, from increased customer acquisition and high retention to customer satisfaction.
To deliver high-quality customer service from your ecommerce site, outsource your customer service to a BPO company. When choosing a particular company, factor in outsourcing best practices discussed above, from defining your objectives to selecting the right BPO company.
Finally, consider the critical factors in ecommerce call center outsourcing. With these in mind, you'll reap the benefits of outsourcing. Excellent customer service can translate into your overall business success.