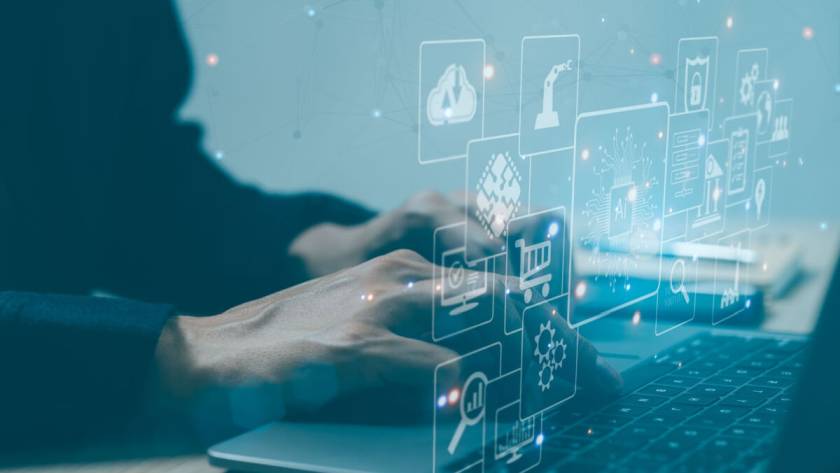 Written by Allie Delos Santos
Companies must learn to adapt as the global cloud market continues to expand. Customer demands and expectations constantly evolve. So businesses must remain agile and nimble when addressing customers' ever-changing needs.
A cloud contact center solution is a powerful tool for providing a superior customer experience.
This article explores the benefits of cloud call centers and Contact Centers as a Service (CCaaS).
What Is a Cloud Contact Center?
A cloud-based contact center runs a customer service department on the internet. It comprises a suite of applications, tools, and cloud-hosted services for contact centers as they manage multiple communication channels. Unlike legacy systems, cloud centers do not rely on on-site hardware and data servers, eliminating the need for costly installation and maintenance.
A contact center is a facility that manages interactions with customers across various platforms, such as phone calls, live chat, instant messaging, social media, and email. With the help of cloud computing, companies can host their contact centers through an external server, in a remote location, and without on-site infrastructure.
15 Benefits of a Cloud Contact Center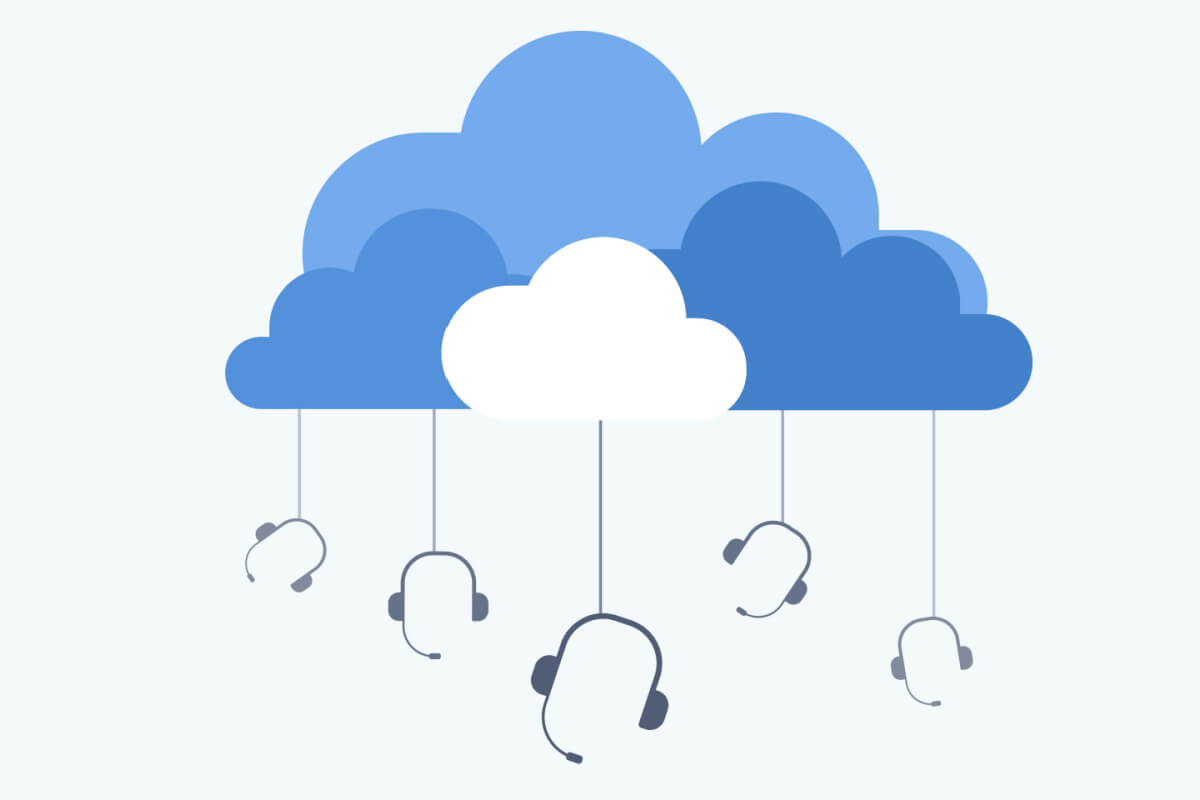 Cloud computing is gaining popularity, with 75% of contact centers moving to and running in the cloud. Companies find cloud centers appealing because they can deploy the system in minutes. Moreover, cloud-based centers need no upfront capital investment and empower organizations to leverage state-of-the-art capabilities and modernize their legacy facilities.
Here's a closer look at how a cloud contact center can benefit your business.
1. Iterate Frequently
Providing an excellent customer experience requires experimenting, gathering client feedback, looking at metrics, and continuously adapting to consumer needs.
However, companies that use complicated legacy systems can't easily iterate because making any changes takes months-long meetings, requests for proposals, negotiations, and expensive consultants.
With a cloud alternative, businesses can use analytics to measure, track, and conduct frequent iterations to improve customer experience.
2. Improve Customer Experience
The limitations of legacy call centers make it challenging to keep track of growing customer expectations. Endless interactive voice response menus and long wait times create a poor customer experience.
Reports show that customers are willing to pay a premium of 13% to 18% for a better experience and service. Moreover, 45% of consumers said that impersonalized experiences might force them to leave a brand for good.
The benefits of a cloud call center boil down to a better customer experience. A cloud solution incorporating application programming interfaces (APIs) can develop an experience that focuses on anticipating customer needs and offering top-notch service.
3. Scale Your Customer Service
Your contact center license and hardware should not limit you as your business expands.
Cloud computing surpasses legacy solutions in terms of scalability. A cloud contact center that uses application programming interfaces (APIs) can easily scale up or down as your use and requirements change. APIs are building blocks allowing you to add new channels to your existing customer service center.
Cloud-based systems let you be in control when creating a new customer experience. You can remain competitive without worrying about hardware planning and capacity. Lastly, cloud centers work on a pay-as-you-go model so that you can scale the solution without incurring oversubscription charges.
4. Expand Global Reach
A cloud center offers a comprehensive inventory of local numbers and reliability using global coverage networks. International carrier connectivity lets you skip contract negotiations with providers in your business countries.
Because APIs are on the cloud, you get on-demand phone numbers and instant multi-region connectivity from a single platform. Such a far-reaching solution helps you deliver a local experience anywhere in the globe, incorporating a new country coverage without making codebase changes.
5. Increase Reliability
A cloud center aggregates the information and requirements of multiple customers, providing more reliability than many companies can afford to deploy independently. Moving customer service to the cloud also improves uptime and reduces disruption.
Additionally, cloud-based systems route customer calls with carriers worldwide by using geographically dispersed data centers. Optimal call routing means lower latency and a better customer experience.
Such increased reliability is harder to achieve in on-premises contact centers.
6. Control Costs
You might think a cloud contact center is more expensive due to its features and benefits, but that's far from the truth. Moving customer communications to the cloud create a multi-platform contact center with a moderate expense.
Cloud systems do not involve overhead expenses for deployment and maintenance. Because it runs virtually, the cloud eliminates setup and maintenance costs. Businesses can expect a 70% average revenue increase by investing in digital contact centers.
Additionally, a cloud solution requires no hardware upgrade or extra office space. Lastly, you do not need to hire in-house professionals to maintain and configure the system.
7. Use Intelligent Routing
Quickly connecting callers to the appropriate agent is a top priority when many customers are in the queue. Cloud-based contact centers that use intelligent routing help you connect clients to the right staff. Intelligent routing has two types:
Attribute-based routing

evaluates the context and needs of each customer and transfers them to the most qualified agent available.

Priority-based routing

allows you to elevate the most urgent tickets to the front line.
Both types of routing let you fulfill customer needs quickly and deliver a better overall experience. Moreover, intelligent routing improves agent productivity by helping agents complete the right tasks at the right time.
8. Access Analytics and Call Tracking
The ability to store and organize customer information is an important feature of cloud-based contact centers.
Most companies don't know who's calling them and why. They do not know whether a caller is responding to a campaign or unhappy about a product.
A cloud center offers you access to analytics and call tracking. Such features help you monitor incoming and outgoing calls, compile ticket history, track agent performance, and assess the value of marketing speed.
9. Customize the Road Map
Cloud-based solutions let your control your road map, which means you have the freedom to create the customer experience you want with the features you need.
A cloud system does not lock you up with the provider's road map or the telecom hardware capabilities. That way, you can build your contact center the way you need to.
10. Improve Security
Premise-based software usually can't handle outages due to disruptive events or natural disasters, thus affecting business workflow.
A cloud contact center offers more robust disaster recovery functions than most on-site solutions. It features uninterrupted operational functionality by letting agents interact with customers using their mobile devices when the connection is down.
Lastly, a virtual contact center provides better security because it lets you store sensitive information in a private cloud while keeping less private data in public clouds.
11. Allow Greater Agent Versatility
Cloud centers also allow greater agent versatility. The program provides contact center capabilities on an on-demand basis, letting companies hire agents from virtually anywhere globally. Businesses can use this added versatility to deliver 24/7 customer service.
Hosted solutions let your customer service representatives work across various locations to collaborate effectively, giving you maximum efficiency and greater flexibility.
12. Improve Agent Productivity
Agents can also tremendously increase efficiency when working in the cloud.
An intuitive interface helps agents manage data across multiple platforms and empowers them to resolve tickets with better precision. Intelligent routing connects customers to the appropriate representative, while features such as prioritized callbacks, interactive voice response (IVR), and automatic call distribution (ACD) save agents' time.
You can focus on improving agent performance with cloud-based centers instead of worrying about hardware or system maintenance.
13. Provide a Better Employee Experience
Intelligent software reduces the unpredictability of contact centers, giving agents much-needed stability.
Integrating with popular customer relationship management (CRM) tools offer agents easy access to customers' contact information, maximizing the context of each interaction. A collaborative chatting tool lets agents chat with their teammates and get an immediate response.
Allowing agents to deliver genuine value to customers without complicated processes and cumbersome tools improves their work satisfaction. A better employee experience translates into a better customer experience.
14. Ability To Interact With Clients Wherever They Are
Customers don't like being passed around to find the appropriate agent to speak to. They also dislike repeating the same information to solve their problems.
With the popularity of alternative channels such as WhatsApp, Twitter, and Facebook, consumers want the ability to connect with brands using their preferred media.
Integrating with other interactive platforms lets customers communicate with agents using their platforms of choice, enabling you to meet clients wherever they are and build long-lasting relationships.
15. Increase Speed To Market
Another benefit of cloud contact centers is increased speed to market.
Because you do not need to install hardware on-site, companies can get the team up and running in a shorter time. The entire contact center can be functional in a few weeks. Using cloud computing in contact centers lets businesses work on their goals immediately.
Ways a Cloud Contact Center Solves Customer Service Problems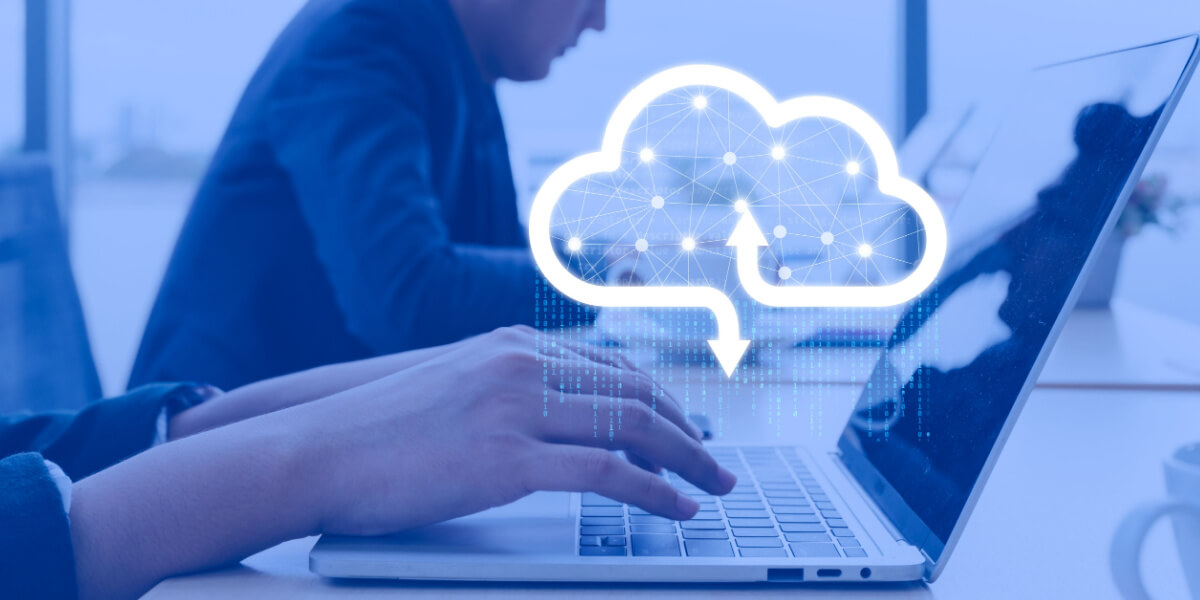 Companies often face the following challenges when communicating with clients.
 

Contact center managers need to optimize the services provided.

 

Customers want to interact with an agent using their preferred messaging channel.

IT teams need to deploy systems with minimal overhead quickly.

Agents must route messages and calls to the appropriate department so that customers can instantly receive the solutions to their problems.

Contact center teams must be efficient, manage their time well, and expedite processes using automation tools such as auto-attendant and music-on-hold.
A cloud contact center service can help your company simplify communication with customers. It solves common customer service problems with automation, a unified data system, and a streamlined workflow. Typically, cloud-based contact centers:
Integrate multiple communication platforms into one system

. Thus, agents can interact with customers using phone calls, instant messaging, email, or social media and keep a record of communication history regardless of format.

Use advanced call routing.

This is with the help of auto-attendant and IVR to ensure customers reach the most qualified agent in the department as soon as possible.

Include automated services.

These include music-on-hold and auto-attendant to decrease the necessary number of staff and tend to callers until the next agent becomes available.

Use workforce management tools.

This allows

contact center agents

and managers to handle workloads effectively.

Give managers access to high-quality, detailed analytics and dashboards.

These include call wait time, agent idle time, and average call duration so that they can optimize their contact center team.

Are cloud-hosted by a service provider such as business process outsourcing companies or telecom network operators

? As such, clients do not need to deploy and maintain contact center systems in-house.
A good cloud contact center is essential in ensuring the success of customer-facing organizations.
The Bottom Line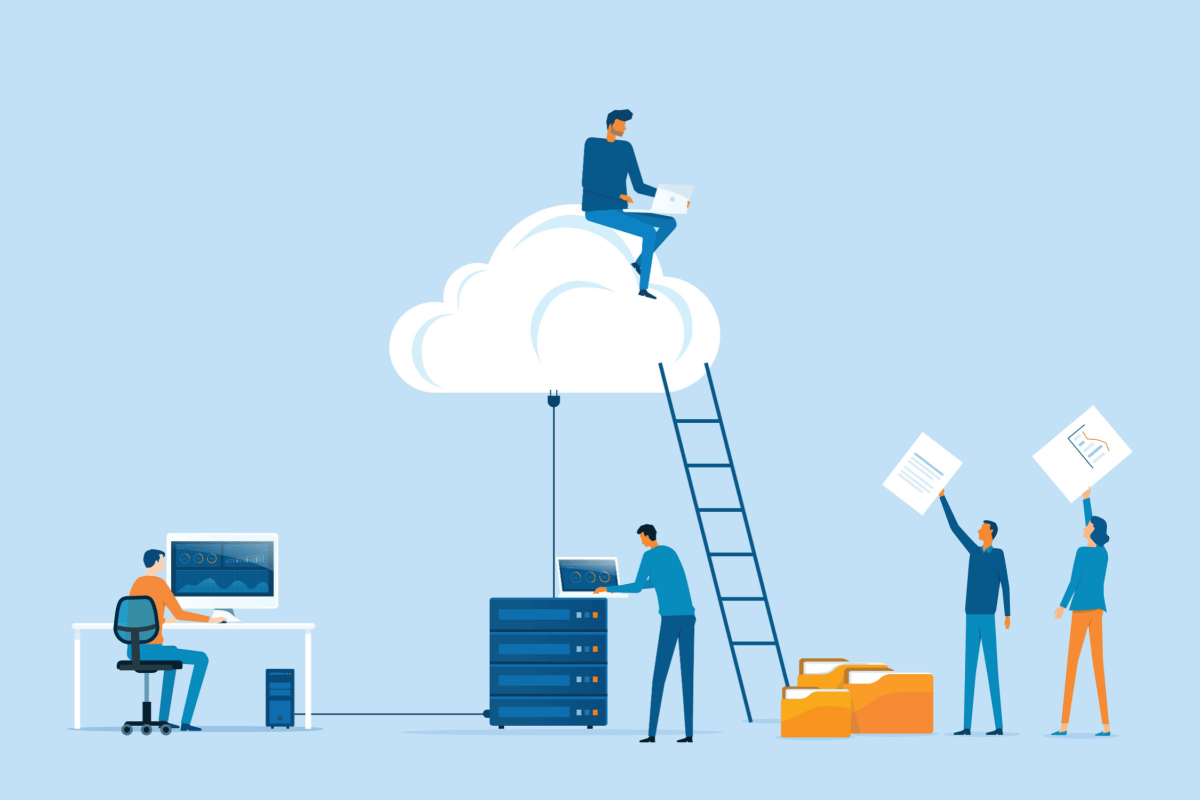 The advantages of a cloud contact center include the ability to control the road map, enhance visibility and tracking, access robust data recovery solutions, and improve customer experience. Other benefits are more nuanced, such as integrated workflow, better business continuity, and installation and maintenance cost reduction.
Cloud-based centers provide greater flexibility at a lower cost, which is necessary in today's fast-paced world.
Look no further if you're in the market for a cloud solution. The cloud call center of Unity Communications helps you deliver a better customer experience.
Get in touch with us to find out more.