Written by Joyce Ann Danieles
In today's oversaturated market, customer satisfaction and retention remain top priorities for many businesses. Consumers set their buying and customer service preferences based on speed, convenience, and personalization. Hence, their loyalty to brands depends on those factors.
Enterprises achieve that by optimizing contact center as a service (CCaaS) from third-party providers. This CCaaS customer experience paradigm provides new and advanced capabilities to meet customer demands successfully. 
Here, explore how such technology helps deliver superb customer service for continued business growth.
13 Modern CCaaS Tools To Boost Customer Experience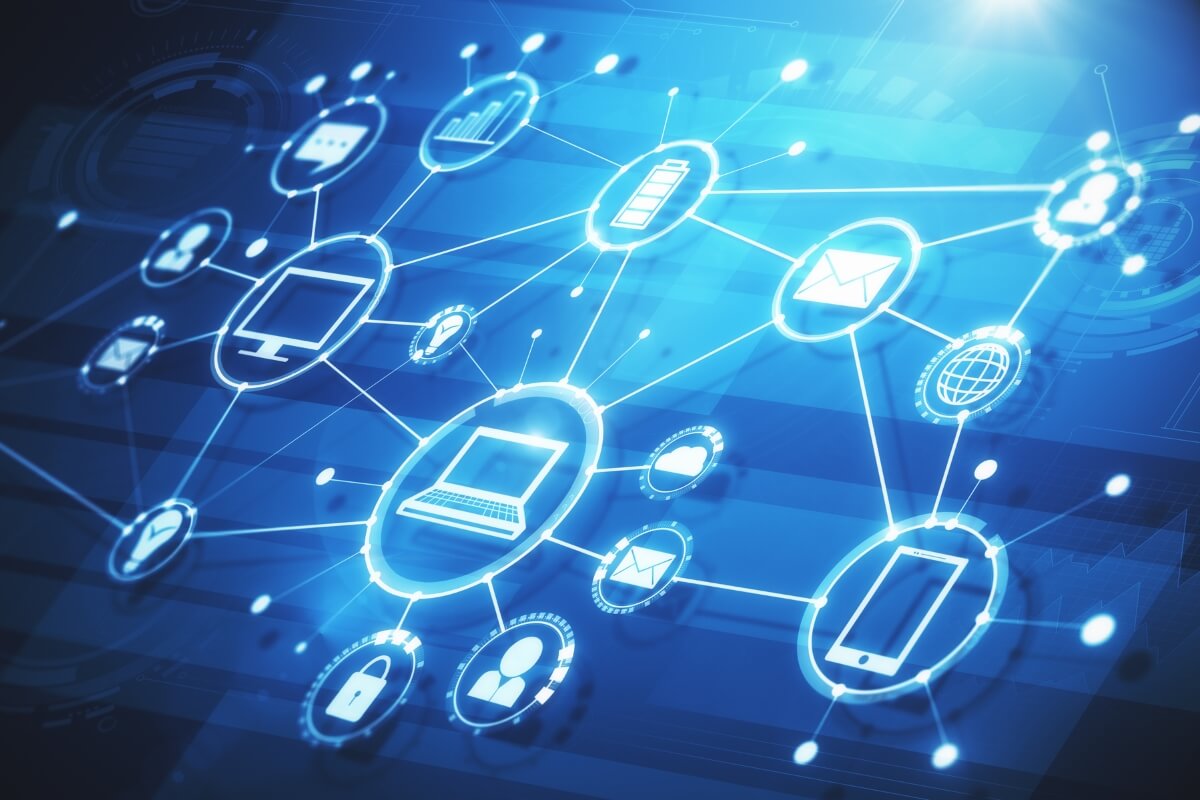 Consumers turn to contact centers when they encounter product defects or service issues. They also seek clarification from customer support agents when item descriptions and specifications seem confusing. They reach out through their preferred communication channels: phone calls, live chat, email, text messaging, and social media.
Because of technology modernization, globalization, and persistent issues worldwide, customers have increased their demand for quick and convenient support services. They also want businesses to provide personalized customer service. They're willing to switch brands if businesses don't meet such expectations.
Thus, contact centers use CCaaS to address such demands. This cloud-based contact center solution integrates all communication, analytics, and automation tools to streamline customer service. These solutions also help accelerate data analysis and reporting for improved decision-making and product development.
Learn how the CCaaS customer experience paradigm boosts consumer support using the advanced software tools below.
1. Omnichannel Communication System
According to the fifth edition of Salesforce's State of the Connected Customer report, 57% of surveyed 13,000 consumers choose to seek support through digital channels. The study reveals that customers will continue to pick digital-first engagement options even as in-person activities bounce back. The report notes that younger generations are the most enthusiastic adopters of digital engagement.
Contact centers use CCaaS to deliver a digital-first customer experience. The cloud software integrates multiple communication channels to help support agents address customer inquiries fast and efficiently. 
The omnichannel capability allows agents quick access to customer data and transaction history. This approach saves time and reduces waiting by avoiding repetitive data collection and input. Customers and agents can also seamlessly switch between communication platforms if needed.
2. Interactive Voice Response (IVR)
As a CCaaS software tool, IVR enables incoming callers to obtain their needed information without conversing with a live agent. The automated phone system allows customers to enter data via a touch-tone keypad or speak into their phones. Natural language speech recognition makes it possible to respond automatically to queries.
3. Chatbots
Chatbots simulate human conversations to accommodate consumers looking for quick product assistance. The technology uses artificial intelligence (AI), machine learning (ML), and speech recognition to understand and interact with customers. This CCaaS customer experience paradigm tool helps combat employee burnout by streamlining repetitive inquiries.
4. Self-service
Self-service supports consumers who conduct their own research about product features, defects, and other issues. This CCaaS solution provides customers with all the information they need to address their problems and concerns independently. In addition to IVR systems and chatbots, the other common self-service options are listed below.
Frequently asked question (FAQ) pages 

Knowledge base platforms

Online discussion forums

Video tutorials

Help Center content
5. Universal Queuing
Universal queuing automatically puts a pool of customers on a single waiting list regardless of what communication platform they use to reach support agents. This capability enhances consistency and efficiency in customer engagement.
6. Interactive Video
Interactive video allows viewers to interact with the content itself. They can click, drag, scroll, and perform other digital actions to interact with the video content. By optimizing this CCaaS feature, customer service representatives (CSRs) can play promotional and entertainment videos while consumers are on hold.
7. Predictive Dialer
With a predictive dialer, agents save time because it automatically contacts a list of phone numbers for outbound services. The platform also detects busy signals, disconnected phone numbers, voicemail messages, and non-call responses. 
Predictive dialing can be deployed across different communication channels. It identifies a customer's preferred channel and routes the inquiry directly to an agent. Aside from customer service, businesses use the technology for proactive outreach during emergencies. 
8. Intelligent Recording System
The CCaaS customer experience paradigm includes an intelligent recording system to capture every interaction with customers. The recordings are crucial to reviewing and determining transaction history should the need arise. 
The system goes hand-in-hand with data analytics and reporting. CSRs, contact center leaders, and client executives need these tools to analyze changing customer demands, preferences, and buying behavior. The resulting insights guide improvement in company offerings, growth strategies, and decision-making activities.
9. Voice Biometrics

In its 2022 Data Breach Investigations Report, Verizon confirmed 5,212 out of 23,896 security cases of compromised information. The technology company stated that 80% of breaches resulted from external attacks. 
To prevent or mitigate such threats, CCaaS features voice biometrics as one of its most reliable security tools. The software solution authenticates identity using each individual's unique voice. It helps strengthen defenses against malicious actors targeting sensitive, personally identifiable information, bank accounts, and transaction records.
10. Customer Relationship Management (CRM)
Support agents gain a 360-degree view of customer data using the CRM software integrated into the CCaaS customer experience paradigm. The service application also enables them to document their interactions with customers. They use the collected information to produce reports on the latest market trends and consumer needs.
Moreover, CRM improves case and issue management in contact centers. Because customer service representatives can quickly access transaction history, they can respond to multiple customer queries quickly and effectively. Such a capability also accelerates follow-ups for unresolved problems or long-delayed replies from customers.
11. Campaign Management System (CMS)
Outbound contact centers use CMS to speed up their processes related to marketing campaigns and research surveys. The software contains a contact list and other essential data that agents can use to reach out to the right people. Teams can use this tool alongside predictive dialers and CRM.
12. Workforce Management Software
Contact center managers use workforce management software to track the number of agents required to meet their standard service capacity and quality. The platform monitors the volume of customer interactions. This action helps identify if a workforce shortage needs immediate resolution, especially during peak season,
The software also streamlines employee scheduling and task distribution, even if they work remotely. It complements other workforce optimization solutions to empower contact center agents.
13. Data Analytics Tool
CSRs encounter massive amounts of data when engaging with multiple customers daily. Such information contains critical insights into the changing patterns of customer needs, demands, purchasing behavior, and communication preferences. If not properly categorized and studied, businesses miss the opportunity to understand and satisfy their consumers.
CCaaS helps contact centers and client organizations make sense of those datasets by providing AI-powered analytics tools. This solution accelerates data collection, sorting, and analysis. The resulting statistics inform how those enterprises can best enhance their products and services. 
The Bottom Line
Amid fast-paced market competition, companies constantly innovate to make their customers happy and stay loyal to the brand. They team up with contact centers that can help them meet the demand for quick, efficient, and personalized customer service. 
Third-party service providers optimize the CCaaS customer experience paradigm to assist businesses in reaching those targets. This contact center solution provides modern software tools to boost customer support. Hence, it ensures consumer satisfaction and retention.
If you want a cost-efficient cloud-based platform, Unity Communications has got you covered. The Inc. 5000 company offers well-structured CCaaS to improve the customer experience at first contact.