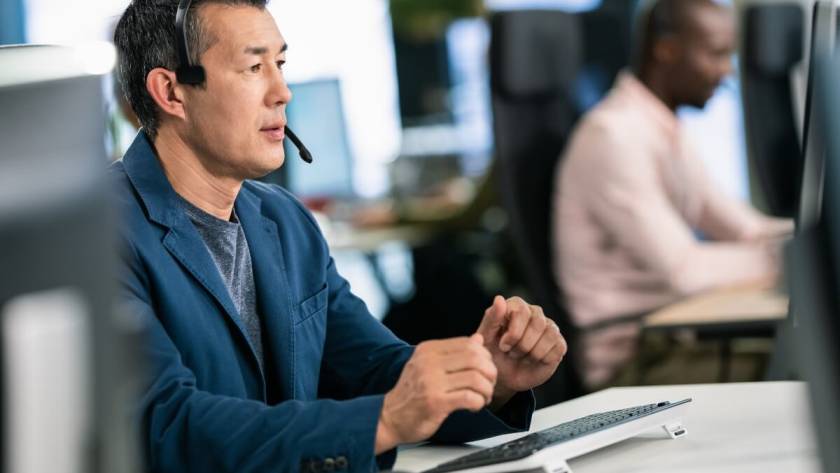 Written by Dion Jay Tality
Some companies struggle to maintain robust business communication, especially with customers. However, maintaining a seamless interaction is crucial to success. That's where a call center or contact center as a service (CCaaS) comes in.
Companies either build an in-house contact center or outsource to a third-party service provider. But regardless, you have two options: call centers vs. contact centers.
Many people use these terms interchangeably; however, they are different concepts. The main difference lies in the communication channels they use—and more.
Read on to understand better the difference between a call center and a contact center.
Call Centers vs. Contact Centers: 10 Key Differences
The table below gives you a quick look at the features of a call center vs. a contact center.
| Key Difference | Call Center | Contact Center |
| --- | --- | --- |
| Communication Channels | Phone service | Multiple channels (phone calls, email, chat, social media, and self-service) |
| Queue Management | Call distribution | Omnichannel solutions |
| Business Functions | Customer service, sales, and technical support | Customer support, tech support, help desks, IT support |
| Support Types | Reactive support | Proactive and reactive support |
| Workforce | Skilled agents for front-office tasks | Agents with specialized skills for front- and back-office support |
| Technology | Computer telephony integration | Other digital tools and communication technologies |
| Workflow | Front-office workflows (inbound, outbound, or blended)  | Front- and back-office workflows (ticket creation, department escalation, etc.) |
| Data and Analytics | Customer data collected via calls | More data collection for customer profiling and business use |
| Workplace Phases | Hiring, training, and monitoring agents with soft and hard skills  | Hiring, training, and monitoring agents focused on technical expertise |
| Outsourcing Services | Customer-facing outsourcing services | Front- and back-office outsourcing services |
Let's expand on these.
1. Communication Channels
A call center uses only one channel. A contact center employs omnichannel solutions.
Below are the channels used by call centers vs. contact centers.
Call centers solely rely on telephones to communicate with customers. Agents receive inbound calls, usually for customer service or support. They also make outbound calls, typically for sales or telemarketing. Lastly, they handle a combination of both.

Most customers prefer to use phones (83%)

, thus making the call center industry essential to business.
Contact centers use all other channels readily available to interact with customers. Aside from phones, communication occurs via email, chat, social media, and more. A single, unified communication platform makes omnichannel solutions for customers possible.
2. Queue Management
A call center employs call distribution. A contact center relies on omnichannel solutions.
Queue management refers to the process of controlling customer flow. Its ultimate goal is to reduce wait time by being able to assist customers immediately. This business process is what differentiates a call center from a contact center.
Below are descriptions of call center vs. contact center queue management.
Call centers use the latest communications technology to conduct customer interactions via phone calls. On top of this is computer telephony integration (CTI). This technology has modern software with automatic call distributors. They either route calls to the available agents or potential leads to telemarketers.
Contact centers need a unified communication platform to manage queues due to various channels. They employ omnichannel solutions to route customer queues to the appropriate agents. According to the same Hiver report, 60% of teams offer services across multiple channels, such as: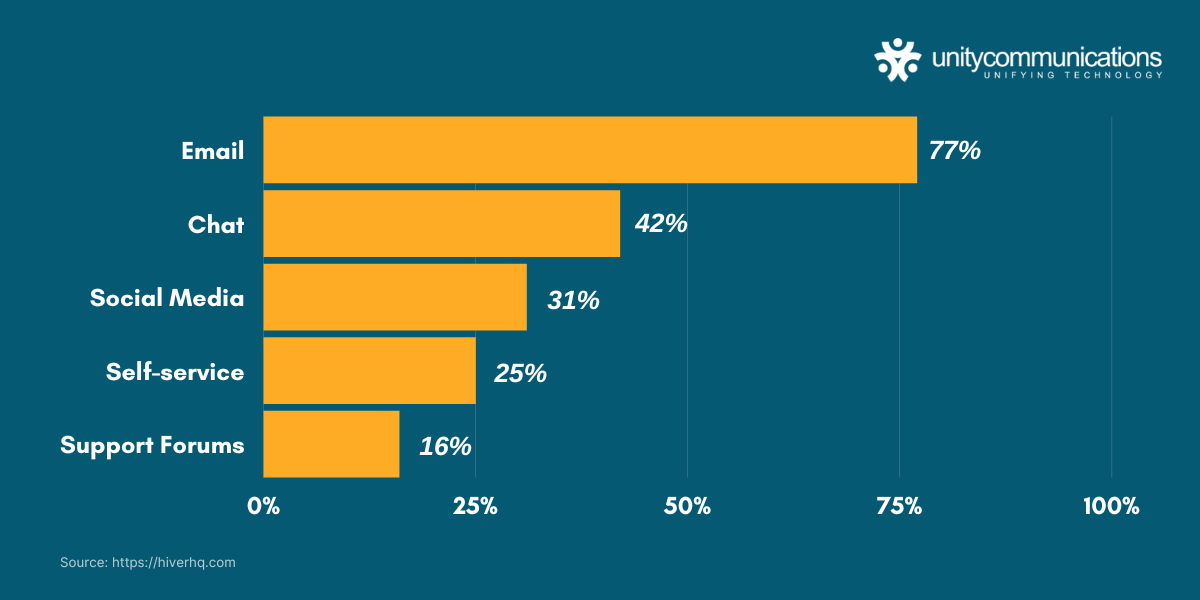 3. Business Functions Handled
Call centers usually tackle front-office functions. However, contact centers handle more service types because they use more than one channel. 
Call centers offer business operations services such as:
Customer service.

This is a front-office task that assists customers with various concerns. Some call drivers include product questions, order requests, and customer complaints. Customer service representatives directly interact with customers.
Sales or telemarketing.

This involves contacting potential customers to sell products or services. Cold calling outreach is best for finding and winning new customers. 
Tech support.

This function entails assisting end users with technical needs. Call center representatives get to the bottom of problems to troubleshoot and fix devices.
On the other hand, contact centers offer business operations services, including:
Customer or tech support.

This service offers technical assistance to customers. Specialists usually assist them over the phone. However, they sometimes respond via chat or email for updates after resolving issues and closing tickets.
Help-desk support.

A help desk is a single point of contact (SPOC) for all technical problems users encounter. Creating tickets and escalating issues to the proper departments are part of this function.
IT support.

It provides various IT-related services (troubleshooting, system updates, and network management). Specialists usually assist end users over the phone or via live chat. They also use emails to coordinate with other departments and update customers. Hence, IT support requires multiple channels for handling and resolving complex issues.
4. Type of Support
A call center is typically reactive. Meanwhile, a contact center is usually proactive.
Call centers handle front-office tasks such as customer service and technical support. These business functions assist customers with product concerns or technical problems, making them reactive.
Contact centers are both proactive and reactive. Specialists offer help-desk and IT support as a reactive approach. They are also proactive by providing customers with some risk-mitigating solutions. They can do this because they have abundant data obtained from different channels.
5. Workforce Roles and Skills
A call center consists of agents providing front-office services. A contact center has agents offering both front- and back-office services.
For this reason, each requires different skill sets.
A call center needs agents with soft and hard skills for customer-facing tasks. But a contact center requires agents with these skills plus technical expertise.
Call center agents should possess effective communication, negotiation, and interpersonal relationship skills. However, they undergo product or process training to develop and acquire the hard skills required for the job.
Contact centers should hire and train employees with more than the abovementioned skills. Because they handle chat, email, and social media, they must have some additional skills. Note that

technical expertise is the main driver

for choosing a service provider.
Additionally, contact centers do not need a workforce for their self-service options. Instead, they offer customers self-support channels, chatbots, community forums, and resource guides.
6. Technological Resources
Call centers typically use computer telephony integration (CTI) technology nowadays. But contact centers leverage other technologies because they use multiple channels.
The CTI technology call centers use has advanced features such as:
Automated dialing.

CTI includes click-to-call, predictive dialing, and an auto-dialer.
Automated screen pops.

CTI has windows displaying customer information on the agents' desktops.
Caller authentication.

CTI allows agents to verify customer identification via screen pop-ups.
Call monitoring.

CTI allows companies to track calls for quality and compliance.
Data recording, analytics, and reporting.

This technology records calls and saves customer information. It also helps you analyze and report data.
Incoming and outgoing calls.

CTI allows agents to receive inbound calls for customer support. The technology also enables outbound calls for telemarketing.
Intelligent call routing.

CTI has an automatic call distributor (ACD) and interactive voice response (IVR). They route calls to available agents.
Some of the omnichannel technologies contact centers use are:
Email management system.

The tool allows agents to record and manage a large volume of emails.
Chat application or software.

This enables agents to communicate with customers via live chat.
Omnichannel routing.

This feature uses artificial intelligence (AI) to identify user intent. It then routes customers to available agents.
Advanced analytics.

This feature also uses AI to analyze customer data. It essentially helps with business forecasting and reporting.
Channel reporting.

This feature records raw data across different channels. The goal is to assess set metrics and measure performance.
7. Service Workflow
In a call center, the service workflow revolves around phone interaction between customers and representatives. However, the workflow varies from one channel to another in a contact center.
Call Center 
Inbound.

Customers contact your business, and representatives answer the calls. The services provided vary from one function to another. The representatives answer questions, provide updates, process requests, or handle complaints.
Outbound.

Representatives reach out to potential customers to offer products or services. The calls might end up with generated leads or successful sales. But before this, a back-office team performs research to create a list of potential leads.
Blended.

This workflow combines both, where billing is a perfect example. Representatives receive calls and process customer payments. They also make outbound calls to collect payments from customers.
Contact Center 
Tech support.

Representatives assist customers via phone calls, chat, email, or social media. Regardless of the channel used, the goal is to fix and resolve users' technical issues.
Ticket creation and management.

Technical support has three levels. When tier 1 tech support doesn't work, representatives create tickets for back-office help. The ultimate goal is to resolve technical problems.
Department escalation.

When tier 2 doesn't work, representatives escalate concerns to a dedicated team of experts. At times, they forward technical issues to vendor partners whenever appropriate.
8. Data Analytics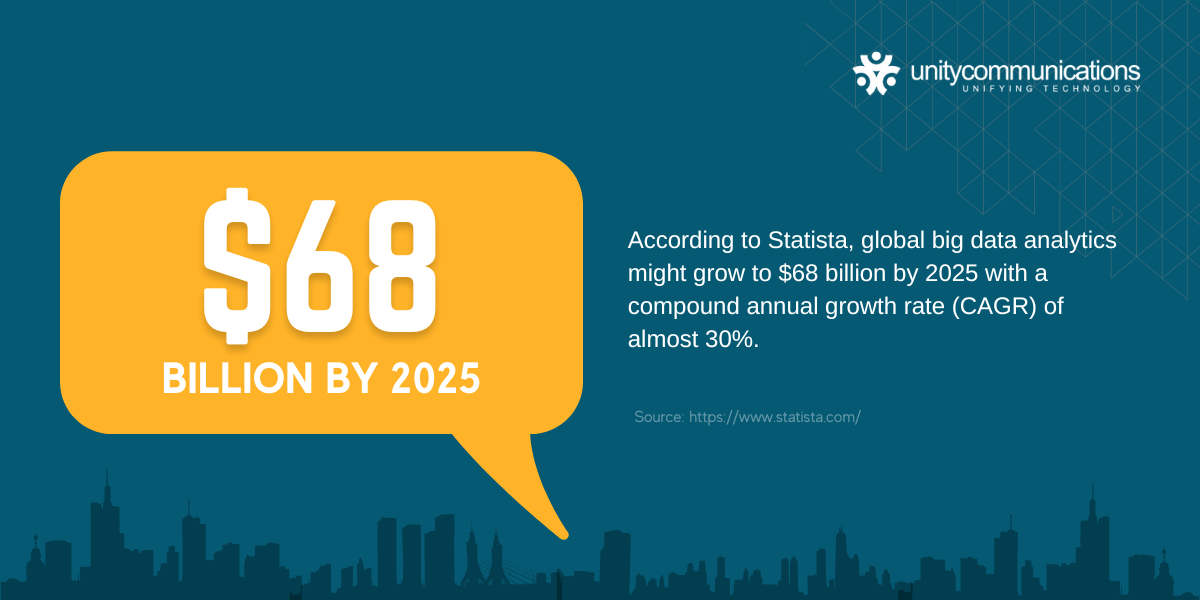 Call centers rely on CTI, while contact centers use customer relationship management (CRM). Both technologies have data analytics features.
Here's how call centers and contact centers use data analytics.
Call centers use CTI for storing and displaying customer data. They also employ speech analysis to gain insights into their customers and business. They come up with data reports that help them make sound decisions.
Contact centers use various applications for their channels that companies integrate with a CRM tool. As such, they have a unified platform for customer data repositories and management. CRM employs data analytics for customer profiling and business forecasting. Like call centers, they rely on big data for decision-making.
Data is crucial in business. You might have heard of big data as a critical player in the digital era. It involves data processing methods such as predictive analytics for collecting and analyzing information. According to Statista, global big data analytics might grow to $68 billion by 2025 with a compound annual growth rate (CAGR) of almost 30%.
9. Workplace Phases
A call center focuses on soft and hard skills. However, contact centers also factor in technical expertise. Such is apparent in every employee transition in the workplace.
The phases of the workplace include hiring, training, and production. However, the call and contact centers differ in what they put on the table at each stage.
Below are the workplace phases and what the call center and the contact center prioritize.
Hiring.

A call center hires talent with basic soft skills. In customer service, for instance, companies choose people with good communication skills. However, a contact center factors in technical skills. They look for those who handle email support, live chat, and social media management.
Training.

A call center provides process training so that employees acquire essential hard skills. They even undergo a nesting period before hitting production. However, a contact center provides training to enhance the employees' technical skills. They orient IT specialists about their roles and train them to perform daily duties.
Production.

A call center has agents performing front-office tasks such as customer service. Meanwhile, a contact center consists of agents providing front- and back-office support. Both require constant updates and regular monitoring for quality purposes.
10. Outsourcing Services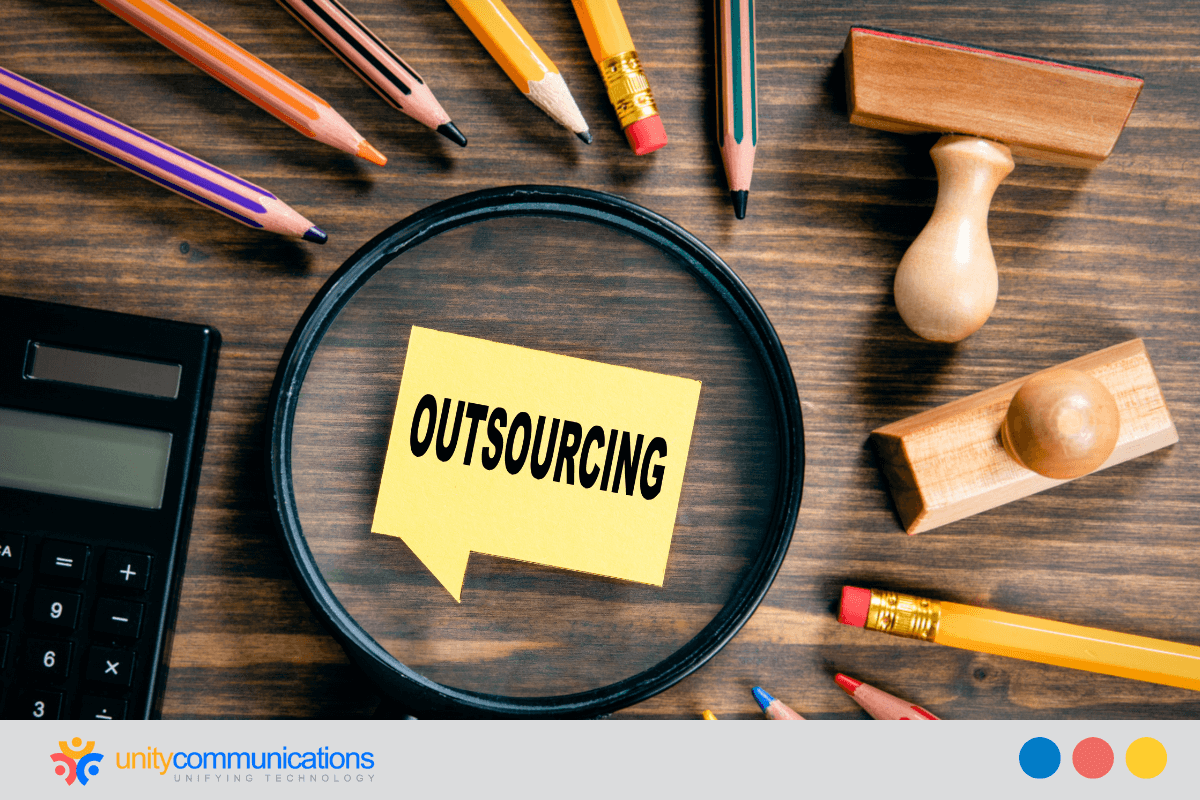 A call center offers front-office outsourcing services. A contact center covers both front- and back-office outsourcing services.
Both communication centers have become prevalent in business process outsourcing (BPO). Companies of all sizes outsource some business functions to call and contact centers.
Initially, people associated call centers with BPO. However, new technologies have paved the way for more channels used for business interactions. That's where contact centers have evolved in recent years.
Now, let's look at the outsourcing growth of a call center vs. a contact center.
Call center.

The global call center market was worth

$339.4 billion in 2020

amid the pandemic. It might reach $496 billion by 2027, with a 5.6% CAGR.

Contact center.

The global contact center market was valued at

almost $4 billion in 2021.

It might hit $17.12 billion by 2030, with an 18.4% CAGR.
Both the call center and the contact center industries show no signs of stopping or slowing down. Capitalize on one or both of them for your business operation.
The Bottom Line
Solid business communication plays a vital role in your success. It applies all the more to customer interaction. When you maintain an open line of communication, your customers feel valued. That translates into customer satisfaction and business profitability.
To achieve these objectives, you have two options: call center vs. contact center.
When choosing between the two, consider the significant differences discussed above. Assess their key attributes and see what works for your business. Whether building an in-house center or outsourcing to a third party, make an informed decision.
Ultimately, your decision to have a call center or a contact center will lead to business success.