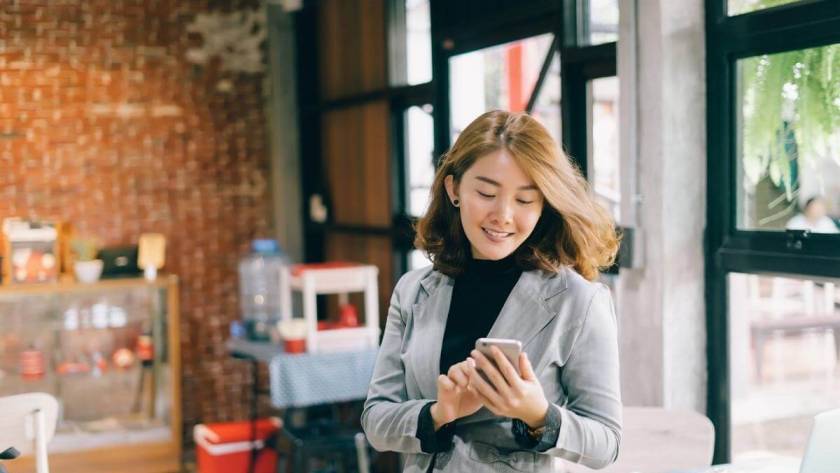 Written by Allie Delos Santos
If you're planning to outsource your e-commerce to a call center, consider the call center software available for your business. Its power and applicability depend on your business plan and stage of growth. Generally, any good call center software worth your time and money will have some commonalities. 
In this article, we'll break down distinctive features and capabilities that you need to look for when choosing a customer service tool.
What Is Call Center Software for E-commerce?
E-commerce call center software is a technology-driven tool aimed at helping your business deliver excellent and streamlined customer service.
It can comprise several communication channels that empower you to handle a variety of interactions with clients. Call center software can help with managing either one specific communication channel, such as your social media queries, or multiple communication mediums all in one solution.
Avenues for communication such as phone, live chat, social media, email, and knowledge base pages help customer support teams resolve customer requests and queries efficiently. Once a customer service issue is rectified, the same software can remove the request from the ticketing queue and archive it for future reference.
What Features Should You Look for in E-commerce Call Center Software?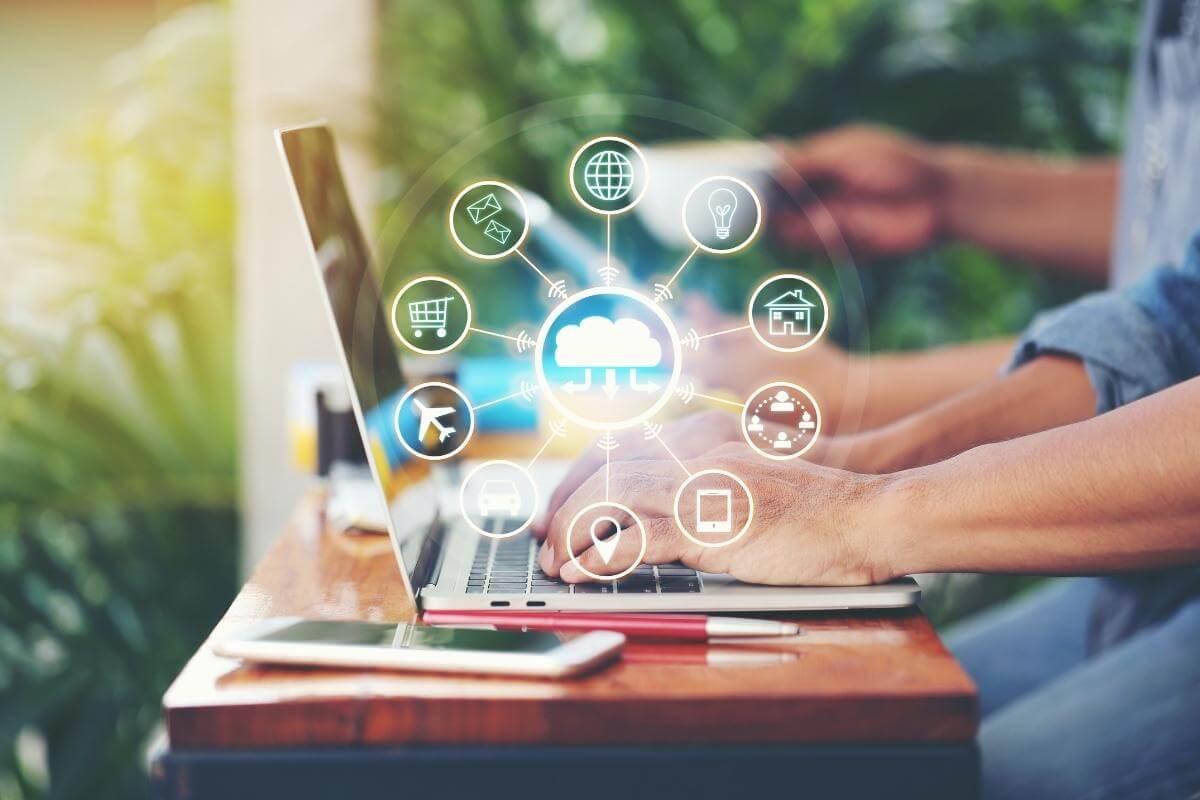 The features you'll find in call center software will vary depending on the vendor. But there are some indispensable features that you should seek when you pick a call center software for your business.
Omnichannel Support
Although the phone is still the most commonly used channel for resolving customer service issues, robust e-commerce call center software must also support other communication channels. That includes live chat, instant messaging, email, social media, and SMS. 
The multi-channel capability of e-commerce call center software assists your company in increasing customer accessibility while enabling you to reach more clients and provide support more efficiently.
Call Routing
Call routing is a basic component of every e-commerce call center software. Assume your company handles high-volume calls during rush hours. A tool that uses automatic call distribution could ensure no calls are missed. 
An automatic call distribution (ACD) connects calls based on the agent's knowledge and the call's type. Automatic call routing connects callers to the right agent, resulting in faster call resolution and happy customers.
CRM Integration
Well-built call center software for e-commerce easily integrates with business tools, specifically customer relationship management (CRM) software. Integration between CRM and call center software offers better context on clients' support journeys.
You can decrease the processing time by invoking available data and previous interactions since customers no longer need to repeat themselves. In addition, service reps can promptly identify the problem and provide a customized solution.
Workforce Management
With most call center software for e-commerce, supervisors can record and intervene to coach agents more efficiently. This tool allows managers to intervene when a client encounter goes south. 
Meanwhile, call recording and intervention allow supervisors to capture interaction to identify the agent's strengths and areas for growth. This enables managers to determine areas of improvement and help agents improve accordingly. 
Automation
Call center software reduces the need for a live agent by automating tasks. The most prevalent automation function is interactive voice response (IVR). This functionality helps collect caller data before connecting them to a support agent. This way, agents get an idea of the issue before they jump in the call. 
Meanwhile, self-service channels provide clients with answers or solutions to frequently asked questions, common requests, and service issues. As a result, agents have a lower workload, can speak with clients with more pressing issues, and thus work more efficiently.
Monitoring and Analytics
E-commerce call center software should include built-in monitoring and analytics. Call patterns call volume, and agent efficiency are vital in determining staffing schedules, such as break times and peak period strategies. Data access helps detect operational bottlenecks. Likewise, customer service trends present a chance to improve support.
Outbound Calls
Outbound calls allow for a more proactive approach to your customer service. Call center software with such features enables your reps to make outgoing calls and engage with customers. Consider getting call center software with call logging and predictive or automated dialer features for a faster process.
Other Things To Consider When Selecting Call Center Software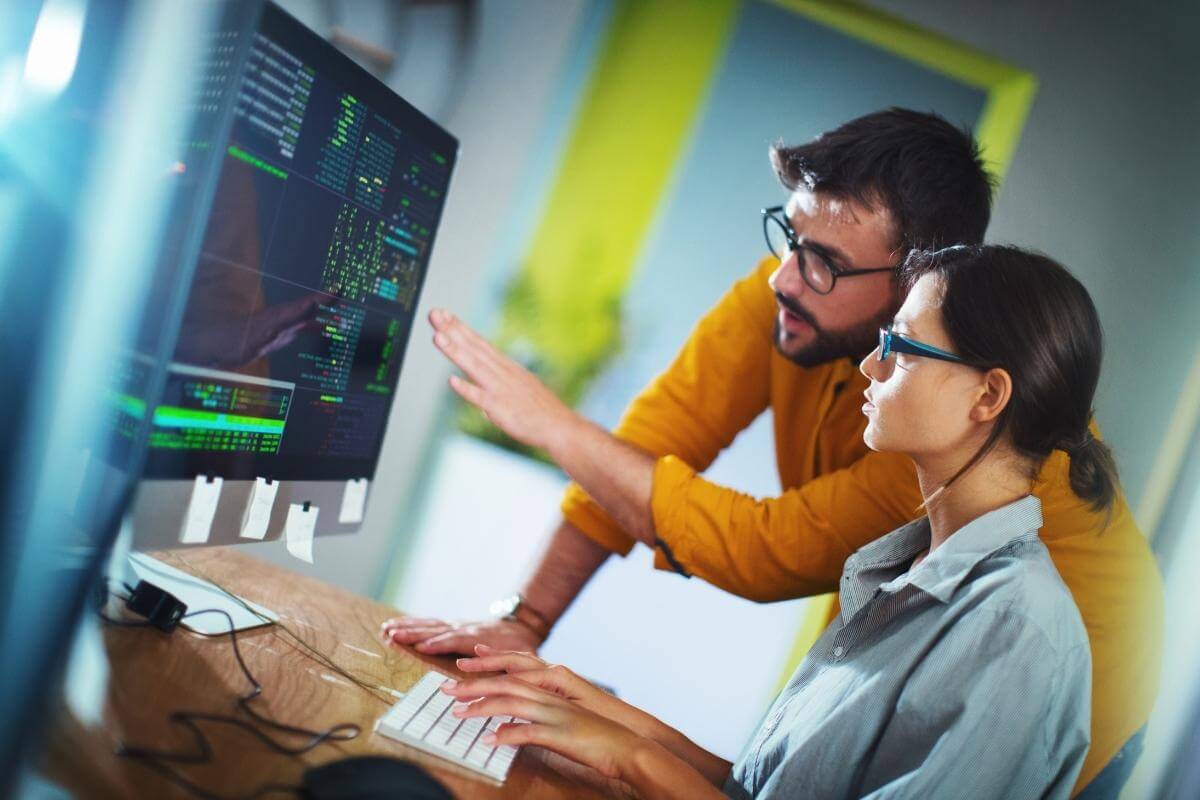 Most businesses dread the process of choosing the optimal software for outsourced customer service. They are overwhelmed with the different options in the market. But it doesn't have to be that way. Just be sure to consider the nine factors listed below in your decision-making, and you'll come out successful.
User-friendliness
Some providers claim that their software solutions are easy to use because the features are so limited that you can't go wrong. But you need to set the bar higher. Ultimately, user-friendly call center software should be intuitive enough that it reduces the actions that reps must perform to accomplish a task.
Consider the tech-savviness or lack thereof of your employees. Call center software users are typically business leaders and customer service agents, not programmers or developers. So easy-to-navigate dashboards and no-code platforms are preferable. A highly intuitive design that almost anyone can configure and use is a must.
Easy Deployment
Some call center software may be user-friendly but a nightmare to deploy. When choosing a tool for your business, check how long it takes to implement the software.
On-premise call center deployments might take 6-12 months. On the other hand, cloud call center deployments can be finished in weeks due to no hardware installation. Some require tech experts to deploy. Some new systems can cost you a significant amount of resources, confusion, and even your customers.
Keep in mind the time that goes by when you're deploying. Consider how long you're willing to wait to deploy it and the kinds of capabilities you need. That way, the deployment will have minimal impact on daily operations and customer satisfaction. 
Integrations
An essential feature of call center software is its ability to integrate with other business tools. A solution that can easily connect with your ongoing help desk, chat, social networking platform, CRM, and marketing tools can transform the way you do business.
Combining business tool integration and automation will create an even bigger bang for your buck. After all, modern call centers rely on interoperability.
Let's say that anytime a call is missed, the call center software creates a new service ticket in your helpdesk system with the caller's information. If you add a new contact to your CRM, the program will update its contact information. The software also saves chat transcripts after a customer-agent conversation.
Integration features like the ones mentioned above can be a massive game-changer.
Supports Automation
Automation is massively revolutionizing call centers. The right automation initiative saves time and allows for personalized support. Some automation processes that are making modern call centers efficient include:
Personalized Call Routing:

This guarantees that callers are connected to the most appropriate agent to help them.

Automated Data Entry and Call Summaries:

This takes away the post-call work agents need to accomplish, thus allowing them to be available for more calls. 

Automated Call Scheduling:

Triggers associated with a particular client would lead to an automatic outbound call to that client.

Automatic Push Data:

Automatically transfer important caller information like support tickets and CRM profiles to agents to deliver faster support.
Thorough Training
Most call center software providers provide thorough training modules. These resources may contain PDFs, videos, or a knowledge base to help your team get started. Others may include an on-site training agent to train your internal workers.
Just be sure to ask a software vendor what resources are available before pulling the trigger. Even if you don't think you'd use them, training resources could help save you from headaches down the line.
Technical Support
The software will malfunction at times. And when it does, your software provider should be around to help you.
Two things to consider when deciding on good tech support are responsiveness and round-the-clock tech support. Outsourcing customer service to a provider that will aid you as you battle technical difficulties is your best choice. 
Reasonable Pricing 
Many e-commerce companies are willing to pay a higher fee for a robust call center solution. But if you're price sensitive, consider how much it would cost to lose a client because they experienced a bug that can't be fixed or because agents can't access the required feature to accomplish the task.
That said, there are several matters you need to keep in mind when reviewing pricing: 
Inquire about training costs, implementation fees, price per agent, price per phone, price per minute, and price to access certain features.

Mind the billing process. Ensure that the billing is transparent, with no hidden fees, and that you can track any changes. Also, the provider's billing support personnel should be responsive.
The last thing you need are hidden charges while being stuck in a 1-year contract.
Clear ROI
A worthwhile software solution must provide clear value to you and your customer service team. The same is true for call center software. You need to project how long it will take you to get your ROI and how much you could get eventually based on what you have spent so far or will be spending from purchase to deployment.
Remember that the best call center software for e-commerce will pay for itself eventually with the time and money you saved.
Free Trial
Finally, a free trial period for the call center software is a must. Most developers will provide you with a one or two-week free trial. Some will even extend it if needed. This period gives you a chance to match the features to your needs. 
During the trial period, explore the software as much as you can. Have your team try out the software by making and answering calls and generating reports. When you're ready, putting this much effort into the front end will pay huge dividends.
Why Does Your E-commerce Business Need Call Center Software?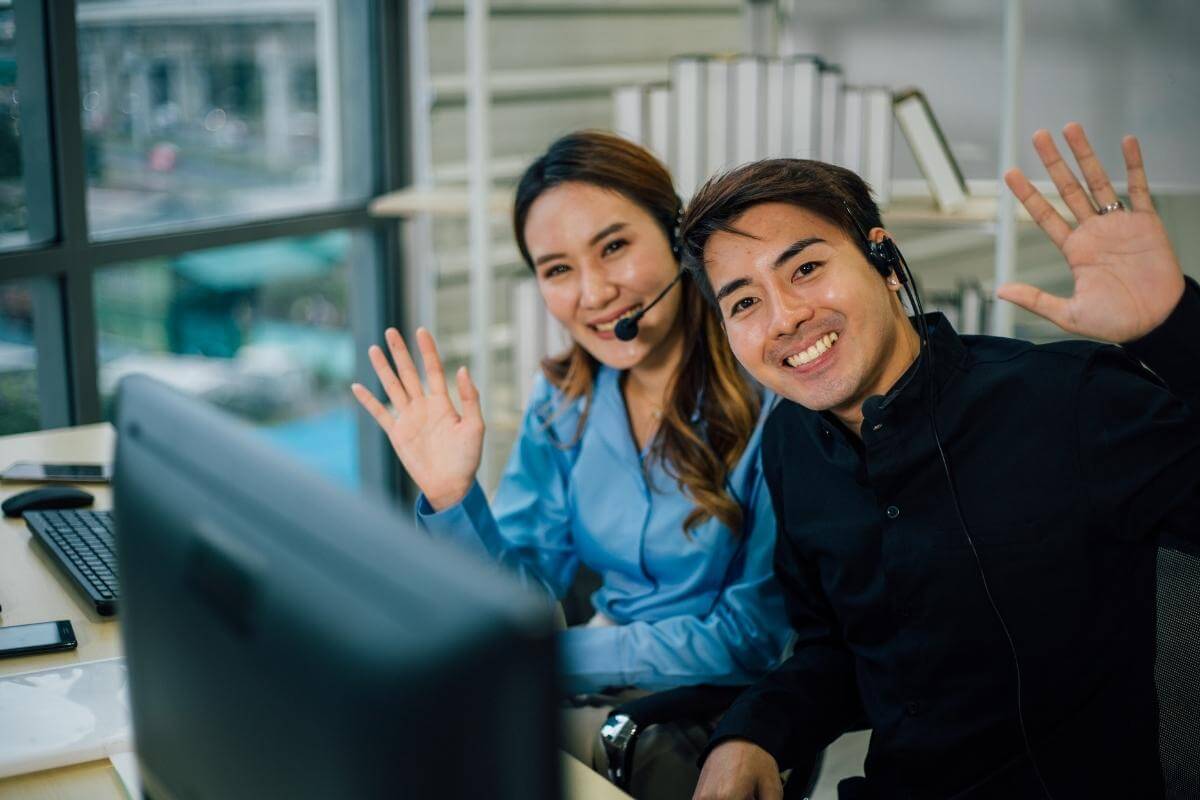 If your company interacts with customers—and most e-commerce businesses do—you need a solution to help you manage and respond to queries efficiently. Call center software helps you do exactly that. 
Here are the benefits you can get by using call center software for e-commerce.
Have one source for all tickets received across different channels.

The software tags each ticket depending on the system that makes the most sense to your service team's workflow. 

Resolve issues far more easily.

Every ticket and query is rectified and actioned promptly with the appropriate approach and the proper knowledge.

Manage one communication platform or all of them at once.

Depending on your pain points and needs, you'll need to pick a tool that can help your business achieve its unique goals. 

Boost productivity and eliminate bottlenecks in customer service.

E-commerce businesses that use call center software can see a significant increase in their efficiency. 
Some companies that are just starting out believe they can do without call center software. But eventually, your e-commerce business will outgrow manual procedures for processing customer tickets. At that point, scaling up requires you to have better, technology-driven call center software for e-commerce.
The investment in customer service tools is worth every penny if it means providing a better experience for your clients and ensuring customer satisfaction. The improvement in customer service will then, in turn, allow your e-commerce business to grow.
The Bottom Line
It's time to take a wiser approach to customer service! Selecting the right call center software for e-commerce will ultimately depend on your goals and needs.
With the myriad of tools and software available on the market, e-commerce companies are teeming with options. Ultimately, you'll need to choose a solution that best serves your customers' needs because, at the end of the day, the customer always comes first. 
If you can find a service that delivers support for channels that your customers value the most, then that's your best chance of success.
Ready to take the next step?  Our all-inclusive support solution at Unity Connect helps your e-commerce business succeed amidst tight competition. Visit Unity Communications now to find out how we can be of help.