Having a well-functioning business requires having a back office that supports the front office. When you visualize a business, you probably first think of the logo, storefront, products, and services; however, the back office is just as crucial as the front office. After all, the back office is the business' operational area that supports its customer-facing aspect.
The front office is viewed as the revenue-generating part of the company, while the back office is the cost center.  
This article will provide a high-level overview of the back office, addressing the most common questions about it. We'll show you how managing people, workflows, and processes can be cumbersome for the traditional back-office setup and how modern back-office management can alleviate some of the burdens.
What Functions Belong to the Back Office?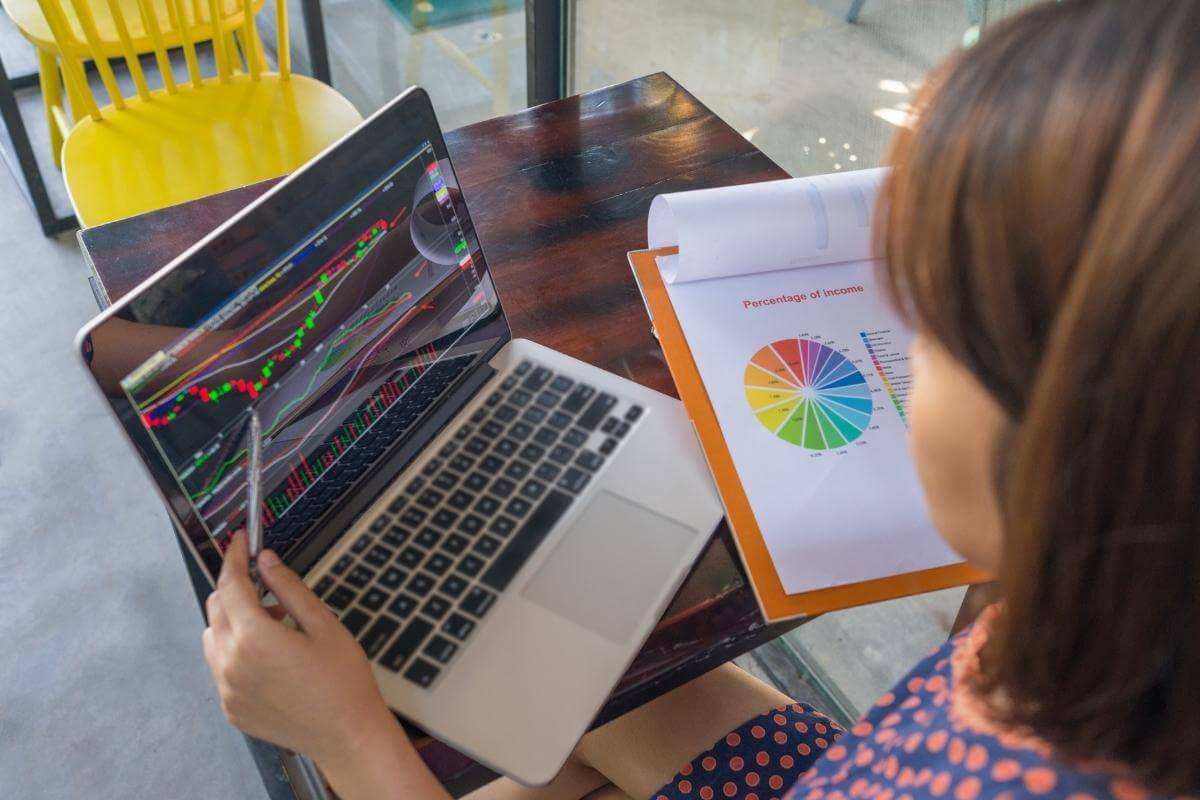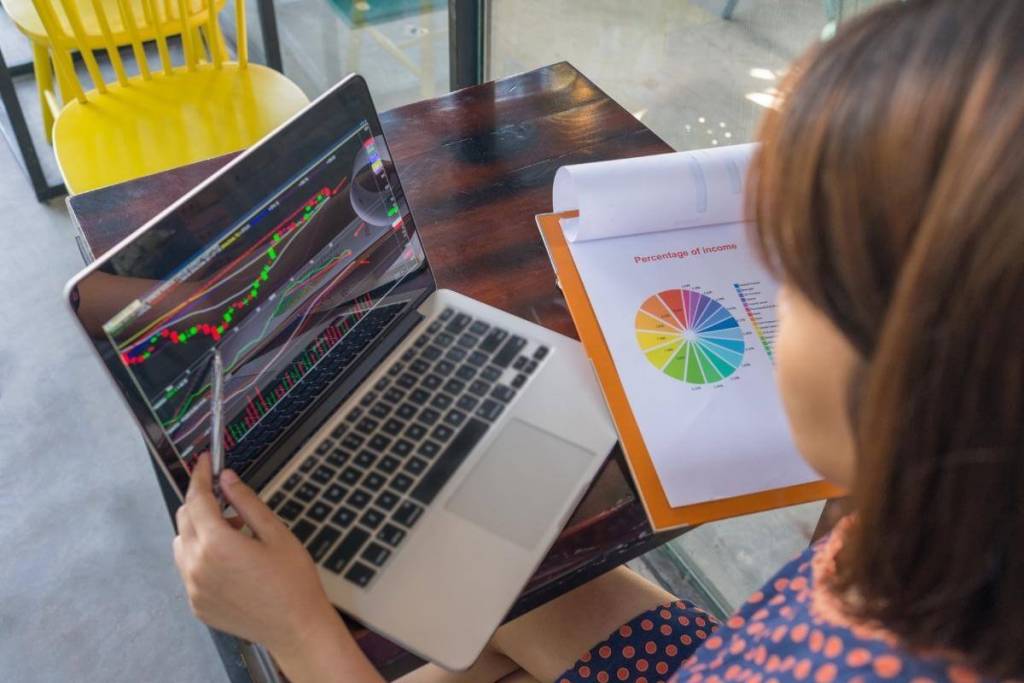 The back office is the backbone of the operational and financial success of any business. That's why the back office usually generates less revenue than the customer-facing office.
There are two categories of back-office functions: administrative functions that keep the business running and customer support functions that fulfill the service requests of consumers.
Administrative functions keep the lights on and usually include:
Human resources (HR)

Finance and accounting

Information technology

Data management

Procurement

Compliance/Fraud/Risk management

Legal
The functions of customer support may include:
Client services

Dispute resolution

Account maintenance

Transaction processing

Order fulfillment
There are also industry-specific back-office activities such as field service operations, claims processing, credit card processing, loans or mortgage operation, etc. These functions often require complex and multi-step processes with more than one employee or group to accomplish all the tasks.
Why Is the Back Office Important?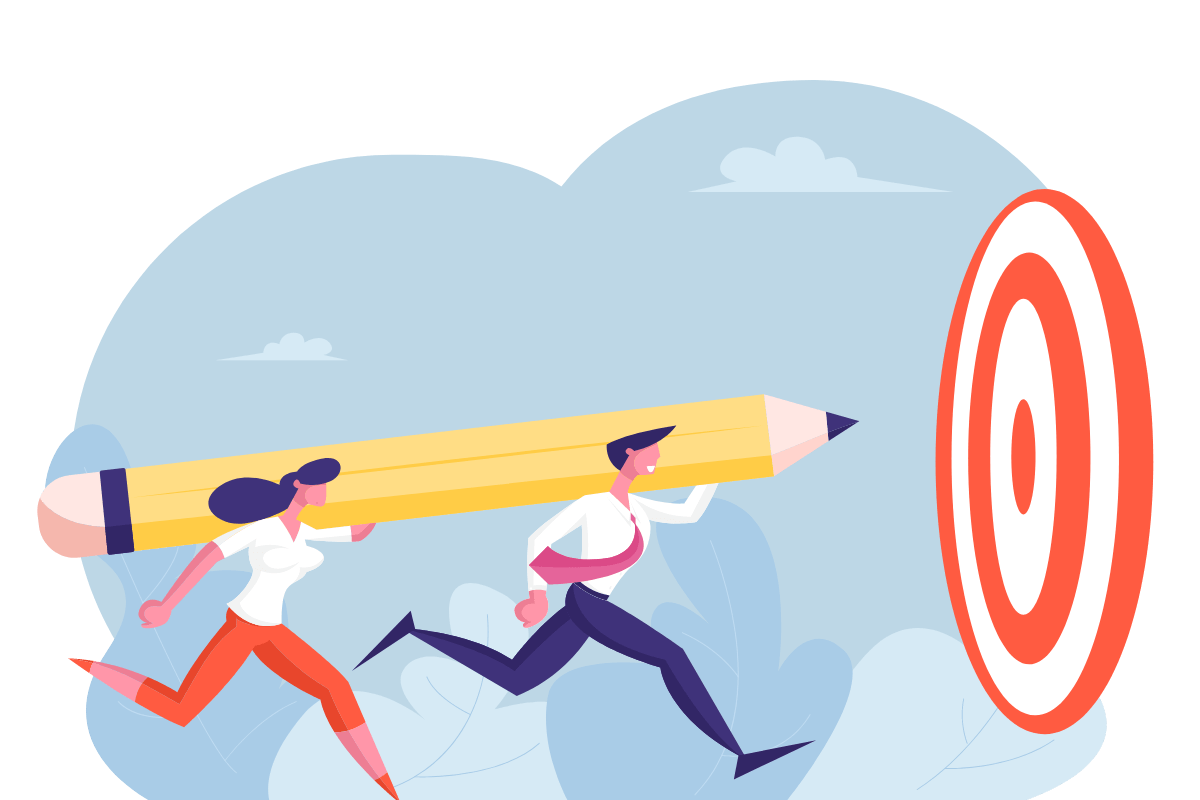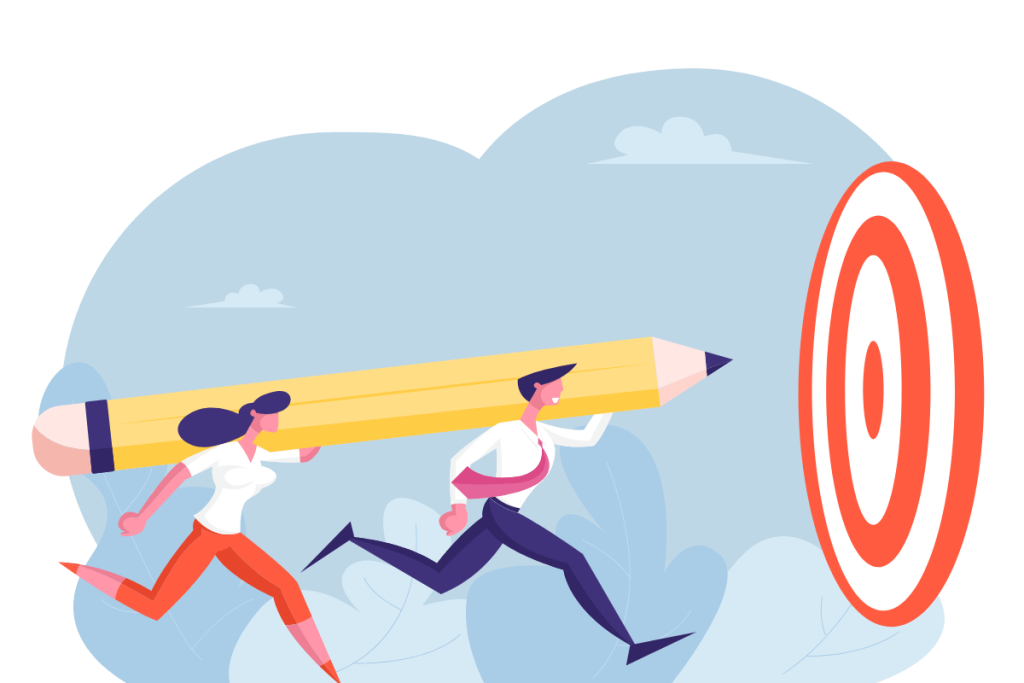 Good back-office management enables businesses to focus on primary functions and serve the clients well. For instance, streamlined access to necessary data can help the HR department determine and hire the best candidate, the IT department provide the tools and data your employees need, and compliance and risk management to recognize and rectify non-compliant behavior before penalties are drawn.
The effective management of back-office customer care operations allows companies to keep their promises of accurate and prompt delivery to clients. Excellent customer experience is a top differentiator in today's very competitive market. Several reports have shown that one of the major causes of customer dissatisfaction is delays and errors in operations. 
Acquiring new customers is twice as expensive as retaining old ones. And companies that continue to improve their back-office functions have seen more drastic outcomes than those that do not. Modernizing the back-office leads to an increase in customer satisfaction. It can also lead to a significant increase in employee productivity.
What Industries Require a Large Back Office?
Specific industries, such as service industries, often have more extensive back-office operations. Typical industries that require larger customer support are insurance services (healthcare, property and casualty, life and annuities), financial services (banking, wealth management, and investment), telecoms, online retailers or e-commerce, and government agencies. 
Historically, these sectors have been people- and paper-intensive support services. But with the arrival of digital technologies, workflow automation, and business process outsourcing (BPO), more work is automated and made more efficient.
How Do Traditional and Modern Back Offices Differ?
The client-facing office has been going through digital transformation for the last 20 years. The demands of a highly digital economy have fueled such transformation, including the expansion of self-service, digital channels, and online services.
However, the same level of innovation cannot be perceived in the back office. Still, running a business is based on executive decisions. Companies have yet to realize that to get the true value of their front-office initiatives, they must extend their digital transformation attempts to the back office.
A distinguishable difference between traditional and modern back-office functions is where they focus on. Traditional back offices focus on refining operational efficiency, but modern back offices look to balance cost efficiencies and customer experience.
How Can You Transform Traditional Back-office Services?
It's paramount to keep the company's backbone running efficiently and well. But for a portion of the organization that has highly diverse roles and functions, it can be challenging to do so. 
The first thing you need to do is to figure out your clients' requirements. Which back-office services are necessary to enhance your clients' overall experience with your business? Analyze data, look out for trends, and figure out what consumers value. 
The next step is to streamline the value of work. Amid paperwork, you can find functions that simply do not add value to your clients' experiences or the organization itself. Determine those menial and recurring activities that have little value and add to your back-office workload. 
Lastly, you need to embrace the benefits of advanced technology. Some menial and recurring tasks can be automated or outsourced. You can go digital to cut back on time. You can also outsource non-core back-office services to BPO companies.
Discover: Back Office Outsourcing: A Quick Guide
How Does Outsourcing Back-office Services Work?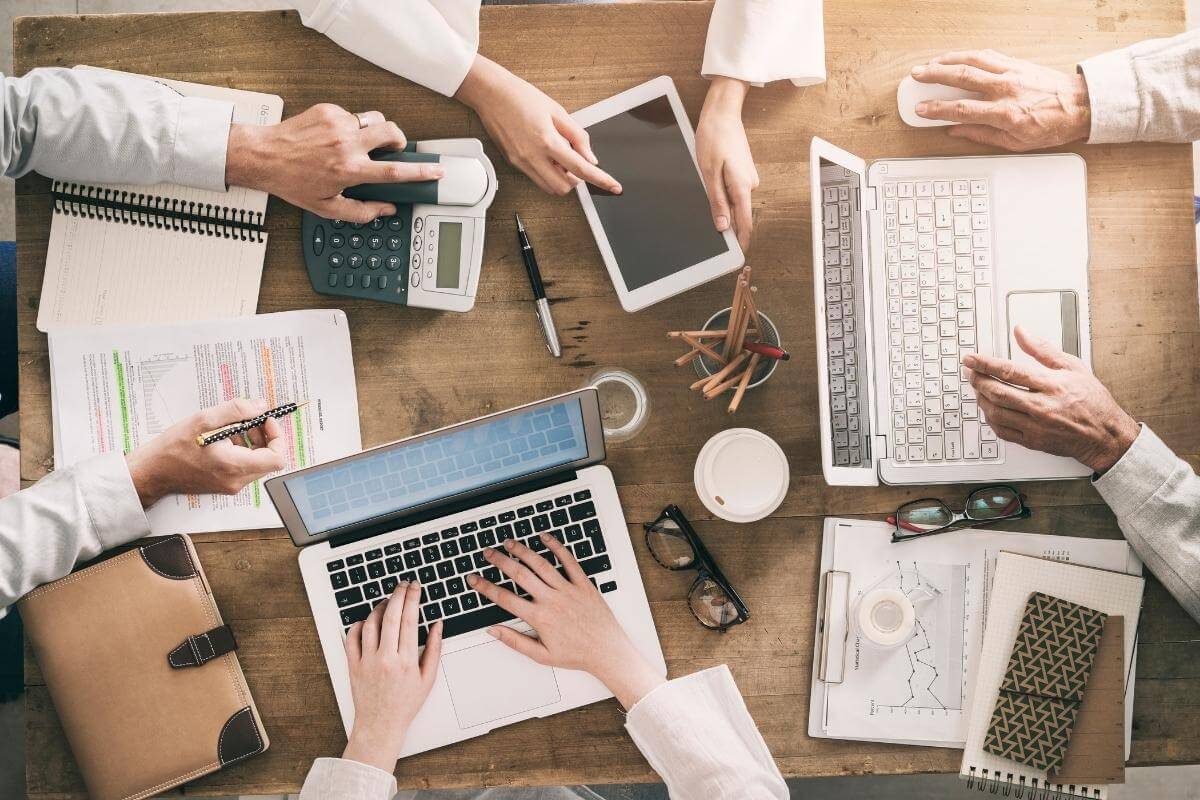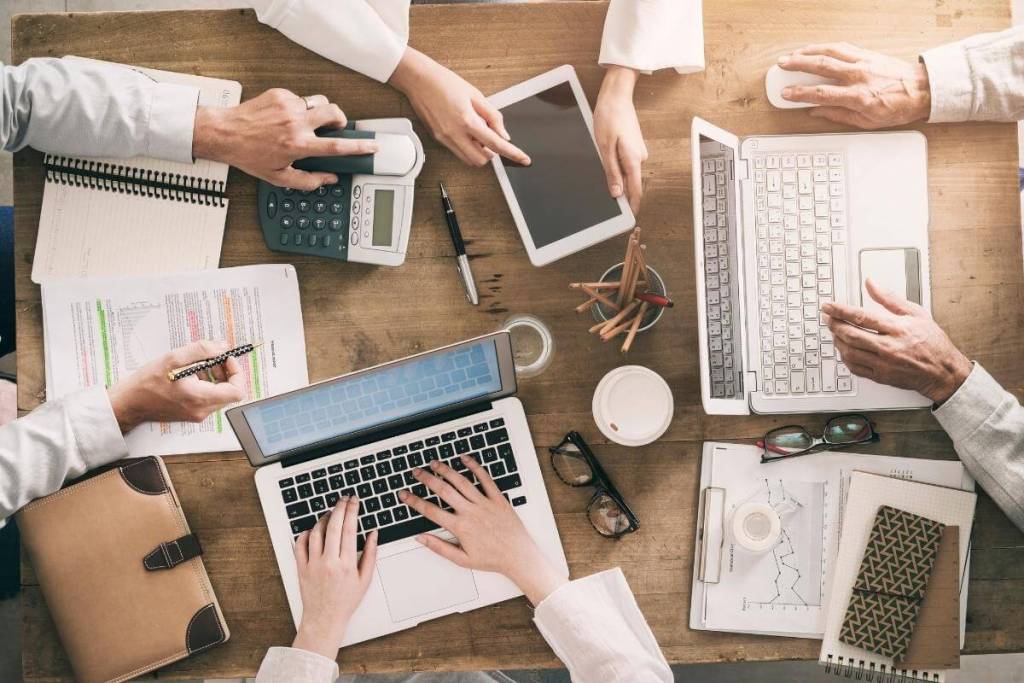 Outsourcing back-office services are the process of delegating assignable low-value business activities to a third-party provider that specializes in such functions. Outsourced back-office services allow companies to pay more attention to their core business and free up time for internal staff. 
It is cost-effective and efficient since outsourced back-office services are often assigned to specialized companies whose sole focus is to perform the assigned functions. Many back-office tasks can be outsourced, including customer service, data entry, IT help desk, payroll, accounting, invoice management, and insurance administration. Some companies have also started outsourcing market research, email management, and even sales support.
Regardless of the size and sector, companies leverage BPO for their back-office services. The primary reason behind this is cost savings. On top of that, modern businesses do not want to be burdened by too much paperwork, which is one of the reasons outsourced back-office services have gained popularity in the past years.
There are several things a business needs to know about outsourced back-office services before proceeding with the next step. A company needs to know its external partner's plan for securing private information and data. It also needs to remain up to date with the BPO company's performance and progress.
For your business to achieve success and realize profits, you must put in continuous support, and this is where outsourced back-office services come in. Although back-office functions are not your primary business operations and may not directly be a part of your core business, the back office still plays a role in your overall business operations. It can affect overhead expenses and production efficiency. If back-office services are not given proper supervision, your front office might suffer the consequences.
Types of Back-office Services to Outsource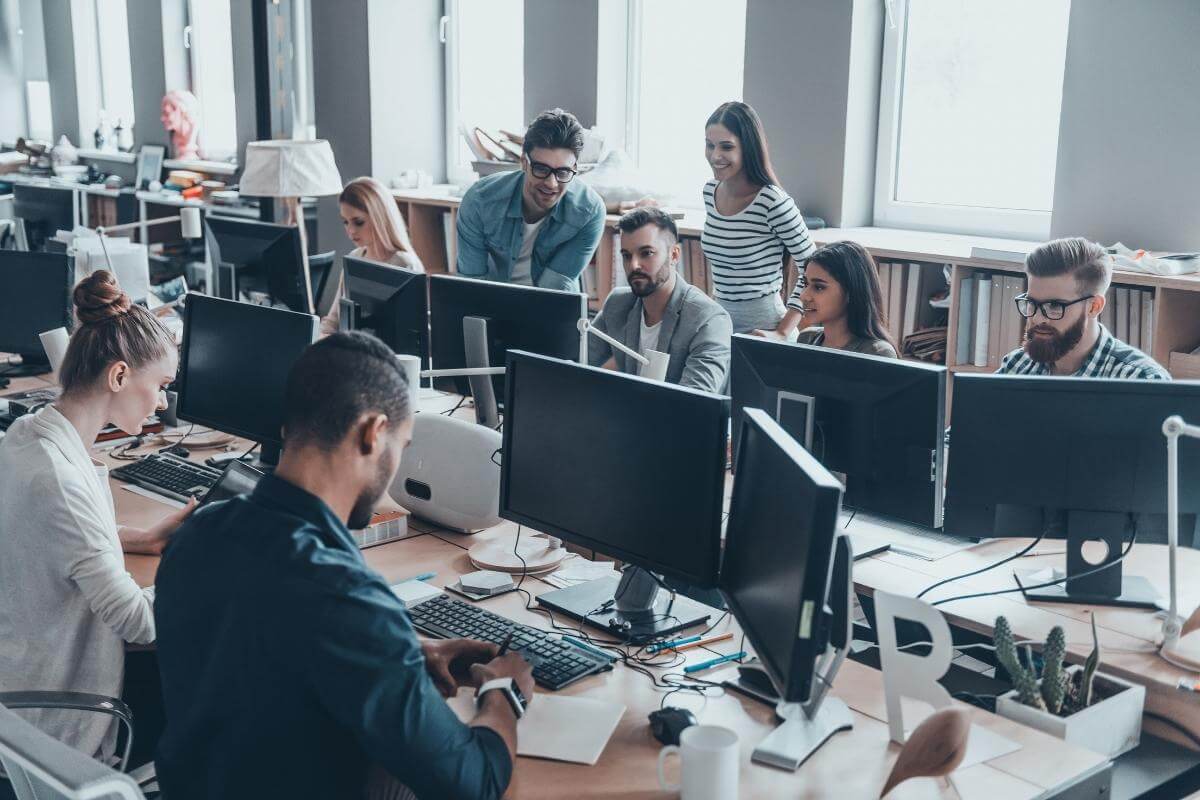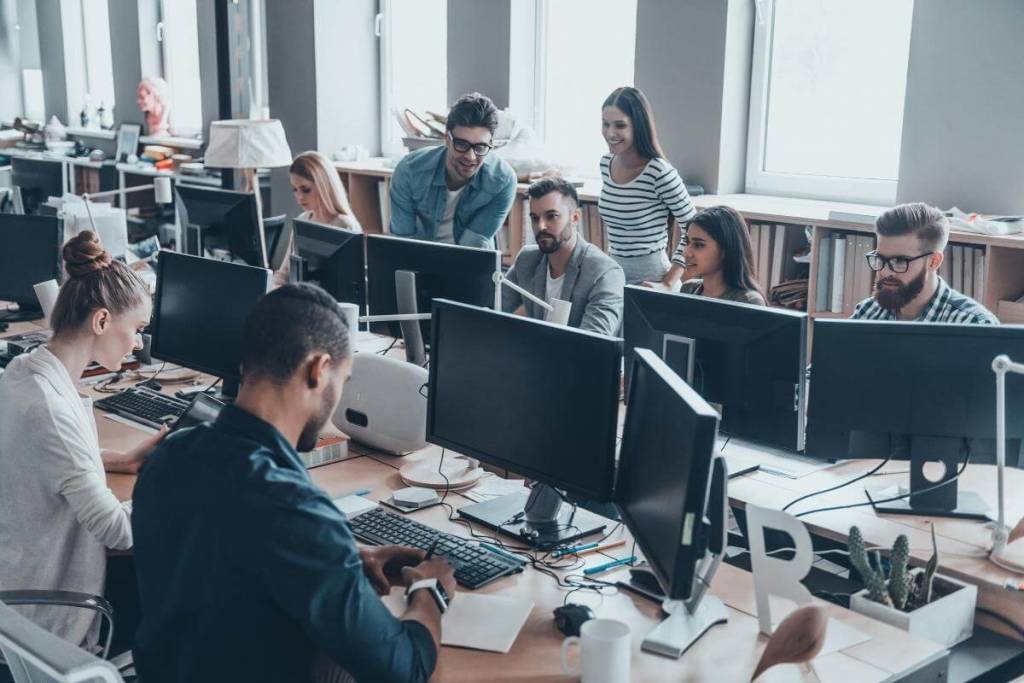 Most companies we know outsource one or more of the following functions: IT support, payroll, customer service, human resources, data entry, and marketing. Their reasons for doing so may vary depending on the needs of their organizations. However, there are many commonalities in the basis for the decision to outsource.
Payroll Outsourcing
Outsourced payroll services allow companies of all sizes to regain their time and free up valuable resources. Many have believed that only enormous enterprises can see the benefits of outsourcing accounting and payroll, but this could not be further from the truth. 
Throughout the years, small to mid-sized enterprises and startups have reaped the benefits of payroll outsourcing. With outsourcing, many organizations can free themselves from recurring and error-prone tasks such as payroll. As such, they can reduce overhead costs and double their profits.
Learn more: 5 Easy Tips for Back Office Outsourcing Services
Data Entry
Data entry can be a very cumbersome activity. However, it is an essential activity for any business. A lot of business decisions leaders make are based on extracted data. Despite that, it's not the best idea to manage data entry internally. 
By choosing to outsource your data entry needs, you have the option to work with teams of experts. BPO companies that offer data entry services have reliable experience in their field and the appropriate security measures that your business can leverage to manage data and keep them secured.
Data Extraction
As we have mentioned, managing a large amount of data is no easy feat. Data extraction enables you to make strategic, wise, and rational business decisions. For that reason, they need to be in the hands of dedicated professionals who know precisely what they are doing. 
Data Enrichment
The real problem arises when data is taken from multiple sources because repeated and incorrect entries can create chaos. The purpose of data enrichment is to make sure that each step of data management is accurate and consistent. That way, you can entirely rely on the data and make accurate decisions.
Document Imaging
Document imaging is the process of converting data that comes from different sources, including images, paper documents, forms, and receipts, to electronic files. It enables businesses to store large volumes of data in a tiny digital format. Although straightforward in many ways, document imaging is a recurring process, so companies are better off outsourcing this back-office service instead of wasting precious resources on such a task.
Translingual Data Entry
Some data entry processes are complex and may require the skills of data entry professionals who are adept in multiple languages. These data entry experts will take care of extracting, mining, and transmitting online and offline data. That way, you won't have to worry about hiring a candidate who is proficient in data entry in various languages.
You might want to know: What's the Difference Between Front Office and Back Office Outsourcing Services?
Directory Services
It is required that directory services keep important directory information organized to provide seamless access to every shareholder. Information in directory services may include one or more of the following: contact information of key decision-making staff such as email addresses and contact numbers, target industries, and designation in the organization.
Invoice Processing
Invoice processing is another tedious and cumbersome activity. Processing invoice requires management of due, partial, and fully paid invoices. Another step in the process is converting the paper invoice into an electronic invoice format.
Human Resources
HR outsourcing helps businesses recruit the best candidate from the pool and achieve a high level of satisfaction among employees. HR outsourcing also streamlines several business processes.
There are plenty of benefits to outsourcing HR activities. Over the years, outsourcing has enabled many HR departments to take back their time. They could figure out the best practices and create better HR strategies across the board. HR outsourcing has helped with the recruitment process, including screening, hiring, and training. 
HR outsourcing can also take part in auditing, compensation, leave management, and employee retention. On top of that, it can help you keep track of performance management so that you can build better workflows and procedures. All these have helped many businesses save time and money, all while reaping the benefits of enhanced departmental coordination.
IT and Help Desk Support
Technical support and after-sales support are paramount to any company since they directly affect client satisfaction and, ultimately, customer loyalty or retention. Clients often call to ask about a product or information about a product's warranty or ask for technical help in troubleshooting any minor or major problems.
Therefore, it is crucial that a team of experts with reliable technical support or customer care experience handles the process. With outsourced IT and customer service support, you not only ensure client satisfaction, but you also keep your internal employees from picking up customer calls and answering every recurring query. Outsourcing this back-office service leads to increased employee morale and a higher return on investment.
Bookkeeping and Finance
Surely, all organizations can relate that bookkeeping and taxation are both critical and mundane. Both back-office services consume a significant amount of valuable time from your internal employees. These two back-office services also need the best skills, proficiency, and accuracy with complete compliance with regulatory statutes. Managing bookkeeping in-house can be costly due to software-related expenses.
Over the years, organizations across all sectors have seen the significance of outsourcing finance and bookkeeping to third-party vendors. These external providers have state-of-the-art software and employees who are experts in the field. External bookkeeping companies can help you manage finance functions and other services such as:
 Income statements

VAT returns

Tax liability reports

Cash-flow statements

Sales report preparation

Balance sheets

Transaction entry

Ledge maintenance

Accounts payable reports

Tax reports

Credit card reconciliation

Bank account reconciliation

Adjustment of year-end accounts
These are critical tasks under the functional category that needs expert management.
Insurance Operations
Processing billing and insurance claims are a very complicated and tedious process. The regulations surrounding billing and data entry are constantly changing, making it hard for billers to be accustomed to the practice. 
On top of that, denials and rejections of insurance claims are quite common due to coding errors. Insurance solutions offer your business operational efficiency and quality assurance, enabling you to put all your effort into your primary business functions. External billers undergo rigorous training to ensure regulatory compliance, thus increasing the number of accepted claims and reimbursed payments.
Marketing and PR
If you are an owner of a small business or just starting out, you must know how challenging marketing can be. It can eat up plenty of money and time you can't afford to waste. Outsourced inbound and digital marketing activities can help you develop strategies and execute them across various marketing channels. 
With an external marketing team, you can leverage their knowledge and experience and use them to promote your brand. You can enjoy the benefits of having a seasoned marketing staff. Even better, you can stay within your budget since you're the one in control of the services you receive when you outsource. 
The decision to proceed with outsourced marketing is an important step in reducing your company's responsibilities. More importantly, you will feel better knowing that your expert hands create and execute your marketing techniques.
Advantages of Outsourced Back-office Services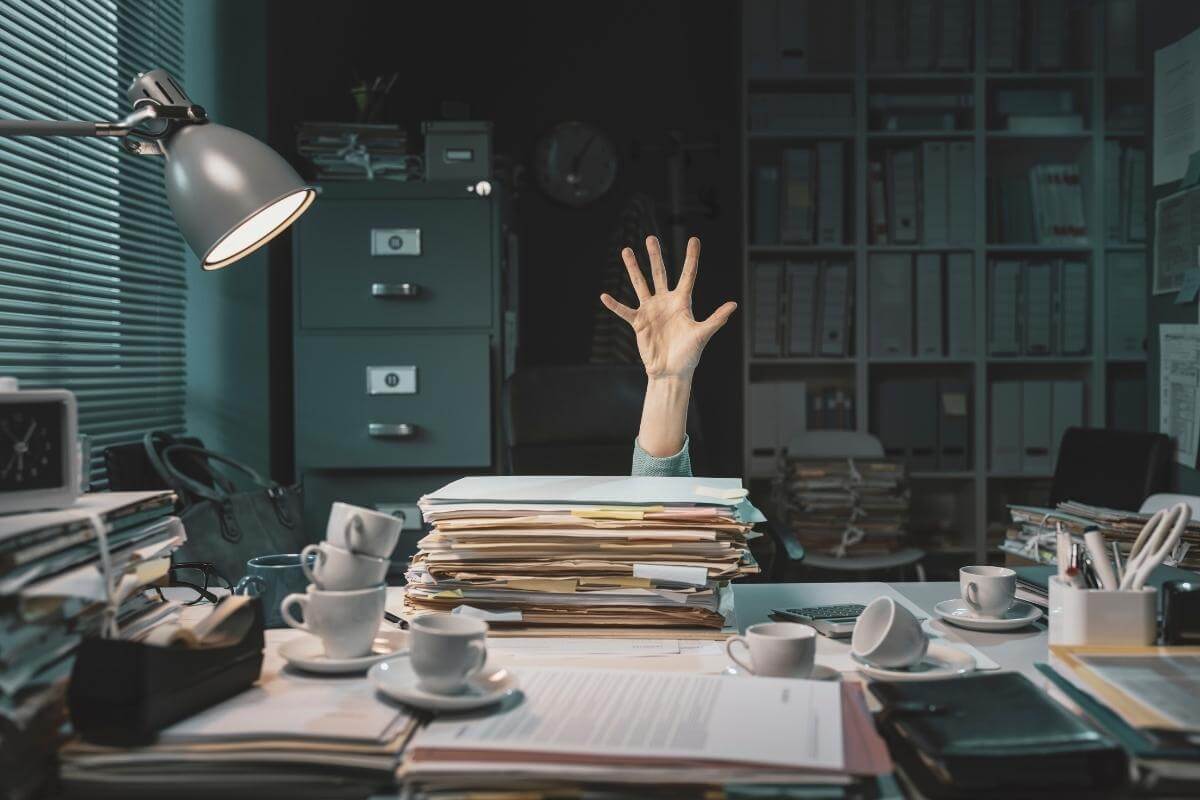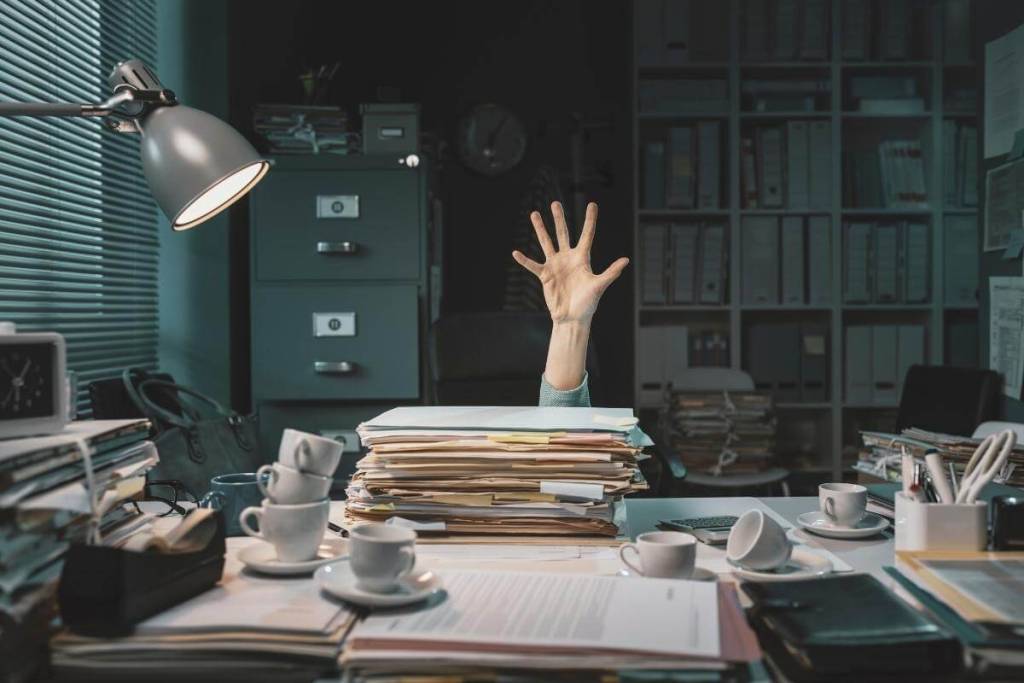 Although challenges are inevitable in business, it certainly is not a wise decision to try and just wing it. Back-office services may not be part of core business functions, but they are nevertheless important. They play a crucial role in the company, so the management should ensure their efficiency and competence.
If you have ever dealt with difficulties in handling back-office services, take a look at the following benefits that outsourcing brings.
Improved Back-office Services
Inefficiencies in the back office are often correlated due to the challenges that the managing departments face. Unqualified hires will create a dysfunctional and insufficient labor force while poorly implemented systems cause the employees to take on heavier workloads and more diverse functions. The cycle just goes on and on.
Your back-office services can do better. All you need is a reliable back-office outsourcing partner.
If you decide to delegate to an outsourcing vendor, they will take control and simplify your back-office services for you. If back-office functions are not part of your primary concern, then the outsourcing partner will specialize in those services. 
The result will no longer be impaired processes. The best thing to do is to speak with the BPO company's representative so that they can help you figure out an outsourcing operation and workflow that works for you.
Increased Productivity
Running your business on inefficient and unproductive operations is undoubtedly a whole lot of struggle. Consequently, these inefficiencies will slowly affect your employees and their productivity in their respective tasks.
However, the factors that determine the level of efficiency do not end with your employees. The available resources also have an impact on your business goals. Regardless of the number of efficient staff you have or their level of competency, initiatives will inevitably go to waste if your resources cannot keep pace with the workload.
What outsourced back-office services provide is the aftermath of operational efficiency, and that is productivity. With better resources, you can have more organized workflows. You can realize better output and save time. Your organization will regain productivity by outsourcing back-office services, which can lead to higher profit margins.
Decreased Operating Costs
One of the most enticing advantages of outsourced back-office services is the decrease in operating and overhead expenses. You might be wondering how this could happen. 
Firstly, having internal employees will need a careful process and consume your time. Once your new hires are ready, they will need the training to fit your business' standards. Then you have to consider their respective salaries and benefits based on their level of experience and allocate a budget for that. 
Secondly, maintaining systems and infrastructure onsite can cost you a lot of money. You might be required to hire an expert who will oversee the maintenance of such infrastructure.
But outsourcing your back office allows you to stop worrying about these business matters. Your external provider will handle the recruitment, training, and maintenance of the facility for you. Their own employees are also well-versed in the skills you're looking for. All these will reduce your operating expenses.
Access to the Latest Technology and Seasoned Experts
The competition in business is extreme, and it only gets fiercer as time passes by.
Conducting daily operations will slow down in the absence of the newest technologies, developments, infrastructure, and professionals on your team, and you might lose to your competitors. Combine recurring menial tasks and inefficient systems, and you will find yourself inevitably crashing and burning. 
Outsourcing your back-office services will put you in a better position. The external teams who will be managing business activities from here on are specialized in the skills you need. You can rest assured that your back-office departments have seasoned professionals to perform in your required capacity and standard.
Even if you don't have the budget for your own infrastructure, you can take advantage of the outsourcing company's state-of-the-art equipment, tools, and technologies to support your back-office services. This can mean better resources for your business.
More Attention to Critical Missions
Activities that are time-consuming will definitely keep you from paying all your attention to more pressing business components. Instead of having the freedom to explore better business opportunities or develop new products, you might be held back to secondary business functions.
Your company's non-core responsibilities, such as back-office services, can be delegated to a trustworthy and experienced BPO company. They can assist you in optimizing and simplifying your non-customer-facing functions so that they can perform at their best.
You don't have to be burdened by additional labor force or the performance quality of your back office. Your outsourcing partner can take care of those concerns for you. In time, you'll be able to focus on the things that matter the most and invest your money and time in primary resources.
How to Choose a Back-office Outsourcing Solution That Works?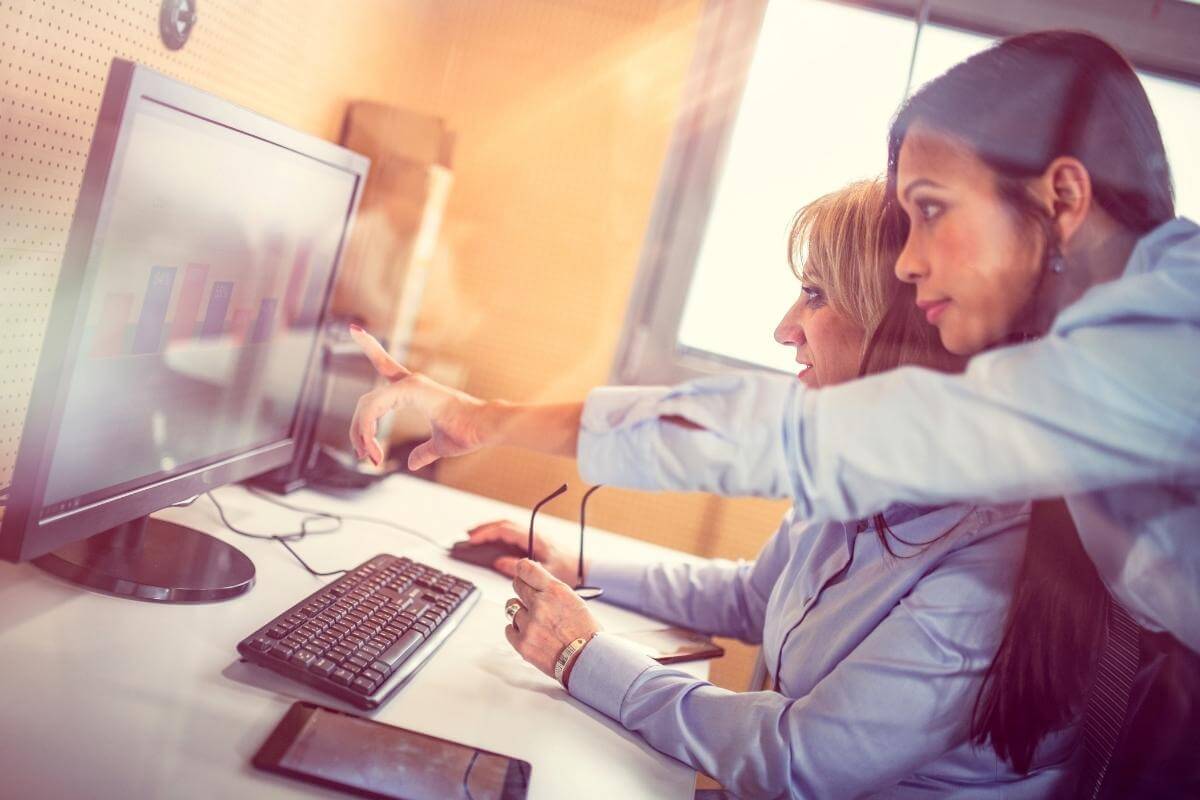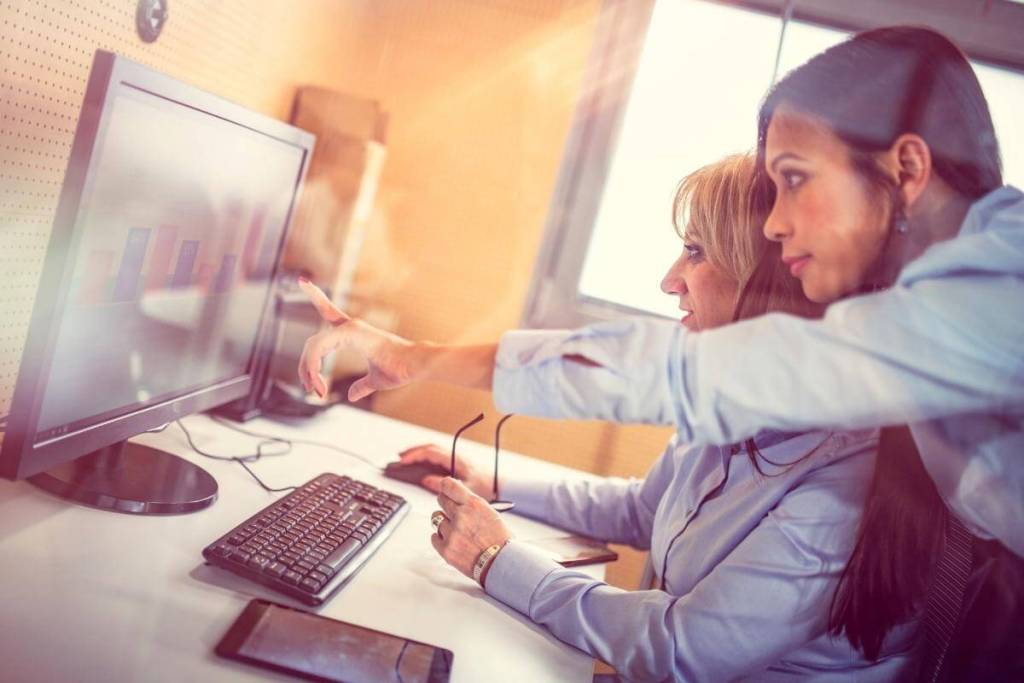 It's crucial to be completely honest and practical about the goals you have for your business and your outsourcing endeavors.
Given the myriad of back-office outsourcing providers available in the market, you should consider the tips below for selecting a partner and solution that works for your business and your goals:
Research
Look for an outsourcing vendor that possesses the same values as those of your organization. Make sure that cultures align with each other and that all expectations are communicated. It's also important to look for a provider that can fulfill your requirements and exceed your expectations.
Make sure that efficiency and productivity are not their only selling points. They should also provide high-quality service. Lastly, look for a provider with reliable experience in your field of expertise and ask to see their references and ongoing client record.
Consider the Numbers
Outsourcing partners with long and reliable experience in the field can give you a clear picture of the expense breakdown to ensure you get the best deal. You can then compare the cost of outsourcing versus the expense of building the facilities internally. Keep in mind that a reliable BPO partner will always prioritize quality and cost savings.
Plan in Advance
As your business expands in size and market cap, you need to assess whether the outsourcing company can keep up. Scaling up a business requires agility and flexibility. Therefore, you need to determine your future needs and the kinds of services you might consider offering when you grow your business.
Ultimately, your outsourcing partner must understand where you want to be and help you achieve this efficiently. Regularly revisit your goals and check whether your outsourcing provider meets your performance indicators and milestones. This will let you know if there are points that require improvement.
The Bottom Line


The great thing about outsourcing is that companies across all sizes and sectors can adopt it. Whether you own a startup or a large enterprise, back-office support helps you compete in an extremely tough market and allows you to trump your competitors.
Unload your back-office burdens off your team's plate now and invest in a reliable outsourcing service. You'll realize a significant business advantage. 
Whether it be HR, payroll, customer service, or IT support, Unity Communications has got you covered. Here at Unity Communications, we carefully screen our back-office teams to ensure quality service for our clients. Let our staff take care of your back-office needs so that you can keep doing what you do best.