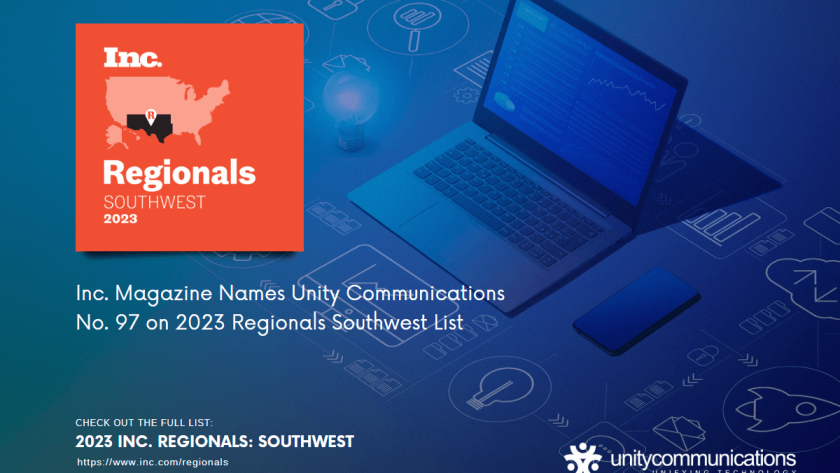 Unity Communications Is Recognized for Remarkable Revenue Growth and Contribution to Economic Expansion in the Southwest Region.
Gilbert, Arizona, March 1, 2023 /Prlog.org/ – Unity Communications, a leading business process outsourcing provider, has been named No. 97 on the 2023 Inc. Regionals list of fastest-growing private companies in the American Southwest. Announced by Inc. Media, the list recognizes companies with remarkable revenue growth over the past three years and businesses that contributed to the job and economic expansion within the region.
Unity Communications and 165 other honorees from the Southwest created immense value by providing 16,116 jobs, pushing economic expansion fueled by a median revenue growth rate of 188% from 2019  to 2021. This added nearly $5.5 billion to the Southwest region's economy. Companies based in Austin, Scottsdale, and Fort Worth had the highest growth rates overall.
As an Inc. Regional honoree, Unity Communications is in the company of some of America's most successful private businesses, including Intuit, Zappos, Under Armour, Microsoft, and other notable alums of the prestigious Inc. Regionals list.
Other Achievements
This has been the second year for Unity Communications to be featured in the Inc. Regionals. The company was also featured twice in a row, in 2021 and 2022, on the Inc. 5000 list of fastest-growing private companies in the United States, highlighting its continued growth and success.
In addition to these awards, Unity Communications was recently recognized as a Power Partner on Inc.'s inaugural B2B list of "the best firms to help your company succeed," underscoring the company's commitment to collaboration and innovation.
"We are thrilled to be once again named to the Inc. Regionals Southwest list and recognized as a top provider of outsourcing and offshoring solutions," said Patrick Brown, CEO of Unity Communications. "Our continued growth and success are a testament to the hard work and dedication of our team, and we are proud to be a company that values collaboration, innovation, and employee satisfaction."
The company's success can be attributed to its strong employee retention, with 94% and 4% attrition rates for 2022. The company's culture of support and collaboration is reflected in the last year's successful Great Place To Work Certification, proving that 96% of employees agreed that Unity Communications is a great place to work.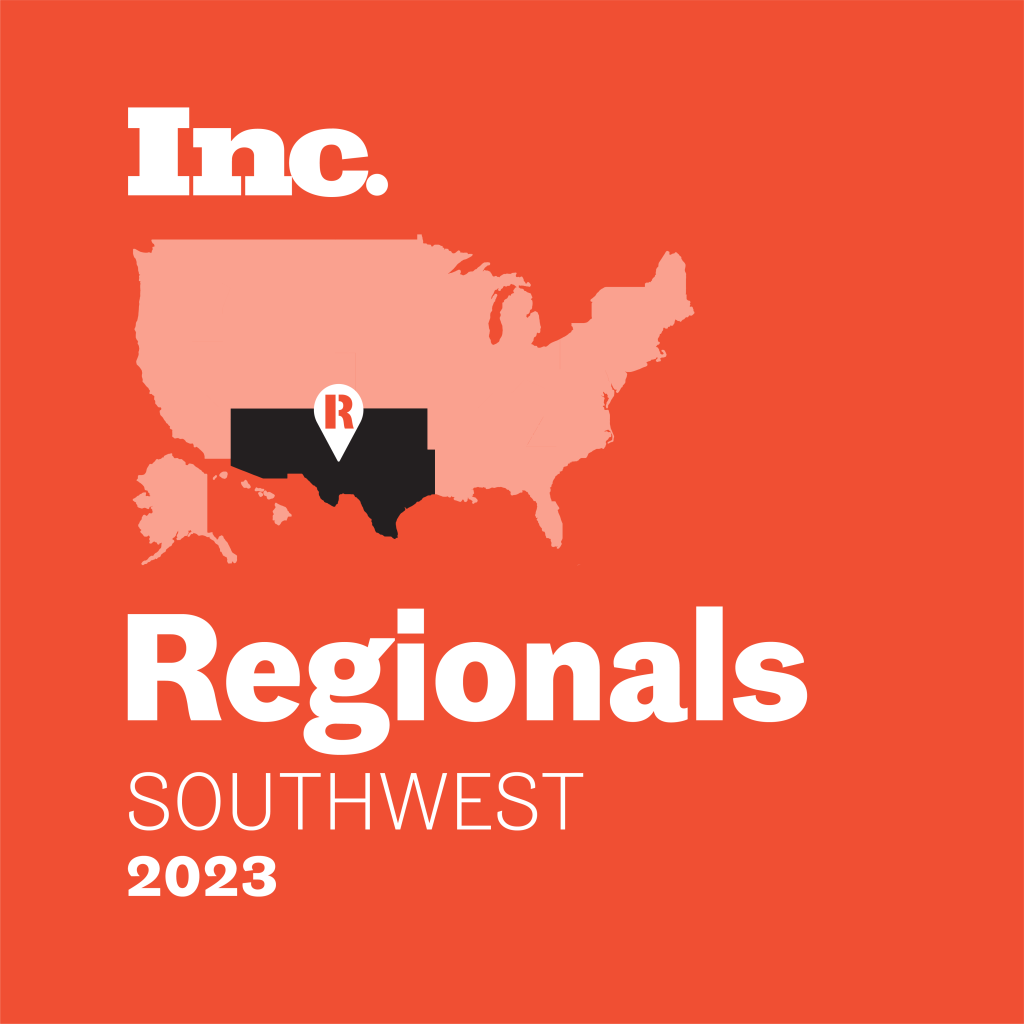 About Inc. Regionals Southwest
The Inc. Regionals for 2023 rank companies according to their revenue growth percentage from 2019 to 2021. To be considered for the list, businesses must be privately held, for-profit, and independent, with a minimum revenue of $100,000 in 2019 and $1 million in 2021. Additionally, they must be headquartered in the United States—not subsidiaries or divisions of other companies.
Complete Inc. Regionals Southwest results, including company profiles, can be found at inc.com/southwest starting February 28, 2023.
About Unity Communications
Unity Communications is an award-winning BPO firm that specializes in sales support, customer service, call center, accounting, healthcare, and back-office services. With experience that spans multiple industries such as e-commerce, technology, retail, financial technology (FinTech), and software as a service (SaaS), the company specializes in creating processes that make business operations efficient.
Founded by Patrick Brown in 2009, the company has evolved from a startup into an international BPO firm, serving small and medium businesses up to Fortune 500 companies across the globe. Unity Communications forms co-innovation partnerships with clients looking to outsource for the first time and needing a "white glove" experience.
Connect with Unity Communications on Twitter, LinkedIn, Facebook, and Instagram for the most up-to-date news.
Media Contact