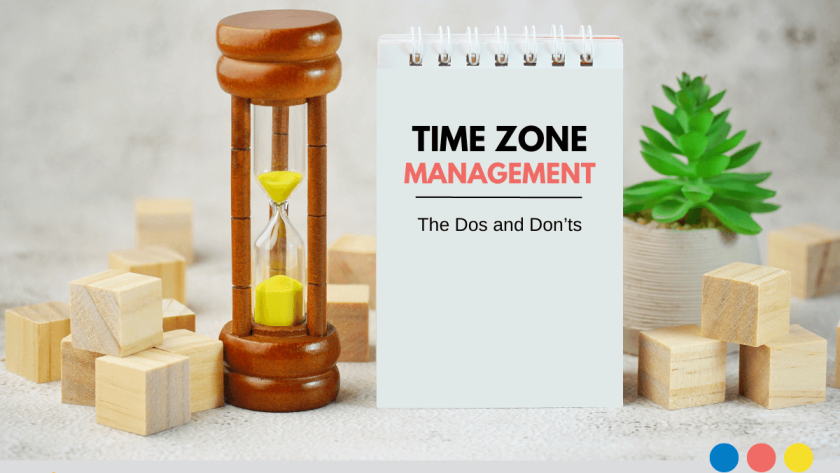 Written by Allie Delos Santos
The internet enabled companies to engage in business process outsourcing (BPO) with service providers worldwide. Managing remote team members in multiple time zones is a rising challenge as companies outsource call centers and tap overseas talent.
Working in different time zones requires adjusting how you do business. If you are new to managing dispersed teams, remembering everyone's time zones is difficult. However, mastering call center time zone management has many advantages.
Here are the dos and don'ts of managing a dispersed call center team. We also discuss the benefits and challenges of time zone differences in call center management.
The Dos and Don'ts of BPO Call Center Time Zone Management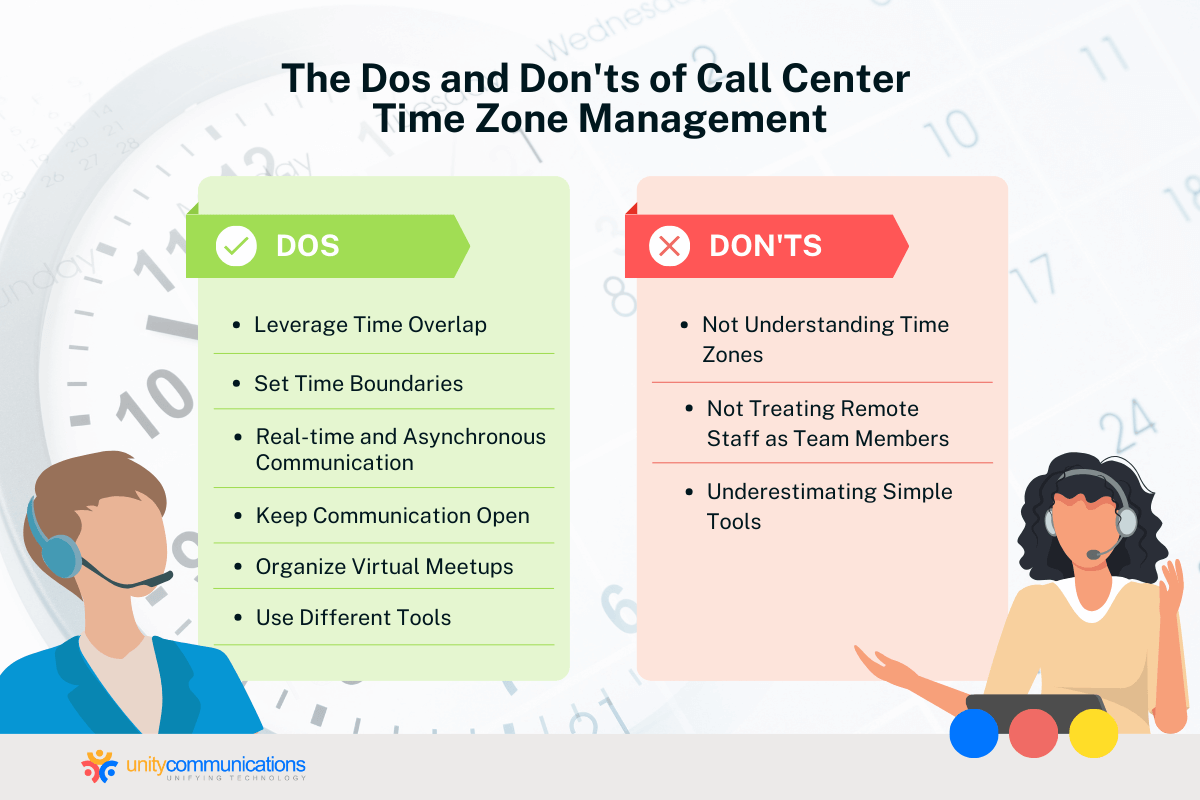 Let us begin by discussing what BPO is. BPO involves offloading standard business functions to a third-party service provider. A call center is one of the most commonly outsourced areas of operations.
Nowadays, businesses can sell products and reach customers anywhere in the world through the Internet. When your business is online, you are practically open 24/7, requiring round-the-clock customer support. Companies outsource call centers to solve this issue.
Although becoming a global brand is a sign that your business is growing, it comes with challenges when managing agents with different work hours. The good news is that you can stay connected with your remote workers by following the recommendations and avoiding the poor practices below.
The Dos
Make the most of the time overlap.

Having agents working through the night means you clock in when they clock out. For instance, if you are on the East Coast, your agents in the Philippines start work at 8 a.m., as you finish at 5 p.m. A communication plan makes the most of cross-over periods to allow you to work through issues in real time.

Set time boundaries.

Discuss problems that might arise due to the lack of synchronous collaboration whenever you hire a new agent in a different time zone. This is important when setting deadlines, arranging one-on-one meetings, or other time-sensitive interactions. Decide whether to book meetings at your

local time

or theirs.

Allow for real-time and asynchronous communication.

Communication with remote teams does not always happen synchronously. Using asynchronous workplace tools, such as Slack and Google Drive, is crucial to allowing teams to digest the necessary information at a time that suits them without missing out on essential details.

Keep communication channels open.

You must maintain regular communication if you rarely or never meet with your team members. Otherwise, they will feel out of the loop. Set up

phone calls

using Facetime or Skype now and then so that interactions are not depersonalized.

Organize virtual meetups.

Getting to know team members is hard when they are not in the office, not to mention in the same time zone. Organizing virtual meetups and using icebreakers help with team bonding and proactively building personal connections.

Use different tools for remote work.

Various apps and tools make it easier for businesses to manage call centers across time zones.

Project management

software, time zone trackers, and progress monitoring apps help improve productivity, communication, and collaboration.
The Don'ts
Not understanding how multiple time zones affect work.

Not knowing

how to use time zones when outsourcing

is the first mistake to avoid. Learning the external team's local time helps you plan meetings mindfully.

Not treating remote staff as team members.

Treating a dispersed team as if they are regular staff working together in one office building is important. This requires a mindset shift to organize your time and responsibilities.

Underestimating simple tools.

Simple tools such as a world clock are sometimes the most important. Keep a time zone calculator or a world clock bookmarked on your browser to avoid confusion. Another simple but effective tool is email's scheduling function. Schedule your emails to be sent after your remote team starts work.
Why Is Call Center Time Zone Management Important?
With a successful game plan, you can have regular video calls with team members, hear their thoughts, and gain insights into their workflow. This allows for better collaboration, making the external team feel more included. Research shows that employee engagement improves productivity in the workplace and overall profitability.
When time zone management is done poorly in your call center, you risk misalignments, frustration from colleagues, and a sense of professional disconnect across teams. These factors negatively affect employee retention and impede a positive company culture.
Take Volvo as an example of successful call center time zone management. They outsourced call tracking for sales explicitly designed for the automobile industry because their existing systems did not meet company expectations.
With real-time monitoring of agents and an easily accessible reporting mechanism, the team at Volvo was able to track the problems and help ease the implementation of alternative sales plans. Transparent flow also led to higher performance.
Benefits of Time Zone Differences to Call Center Management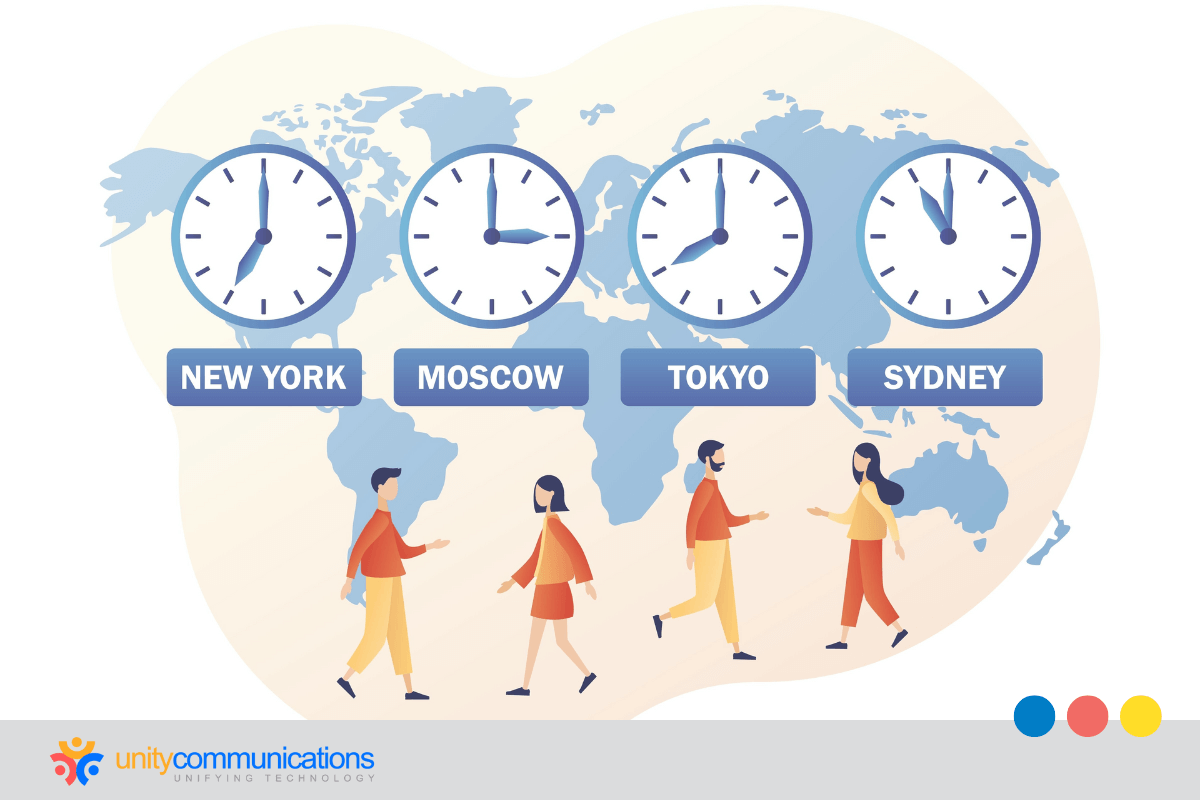 The most significant advantage of having different time zones is the ability to operate around the clock using a "chase the sun" approach. This approach means your external call center team operates as you sleep to keep work moving even after business hours. You can start your workday a step ahead since the third-party team completed their task the night before.
A "chase the sun" approach is popular among e-commerce, customer service, and call centers because clients want high support from service providers.
Other benefits of time zone differences when managing a call center are the following:
Someone is always online.

Remote teams in different time zones are more proactive.

You have excellent time flexibility.

Connecting with your business for support or sales is easy for global customers.

You establish a local presence for your business across different locations.

Business awareness and visibility improve.
Challenges of Managing a Call Center Across Different Time Zones
Some of the most common challenges in call center time zone management include the following:
Real-time communication is minimal.

Calendar syncing is confusing without the right tools.

Hosting a meeting that works for everyone is a challenge.

Employees might lack a sense of belonging.

Staying in sync requires more effort.
The Bottom Line
The most crucial point to remember in call center time zone management is to provide a productive and appreciative workspace for everyone. The best way to manage a dispersed team is to let everyone feel heard, seen, and included, regardless of location. As long as the agents and management work together, all parties benefit, and the business thrives.
Putting customer service in the hands of a third party is risky, but you can mitigate the risk by partnering with a reputable service provider such as Unity Communication. Contact us, and let's connect!
Enjoyed what you just read? Share it with your network.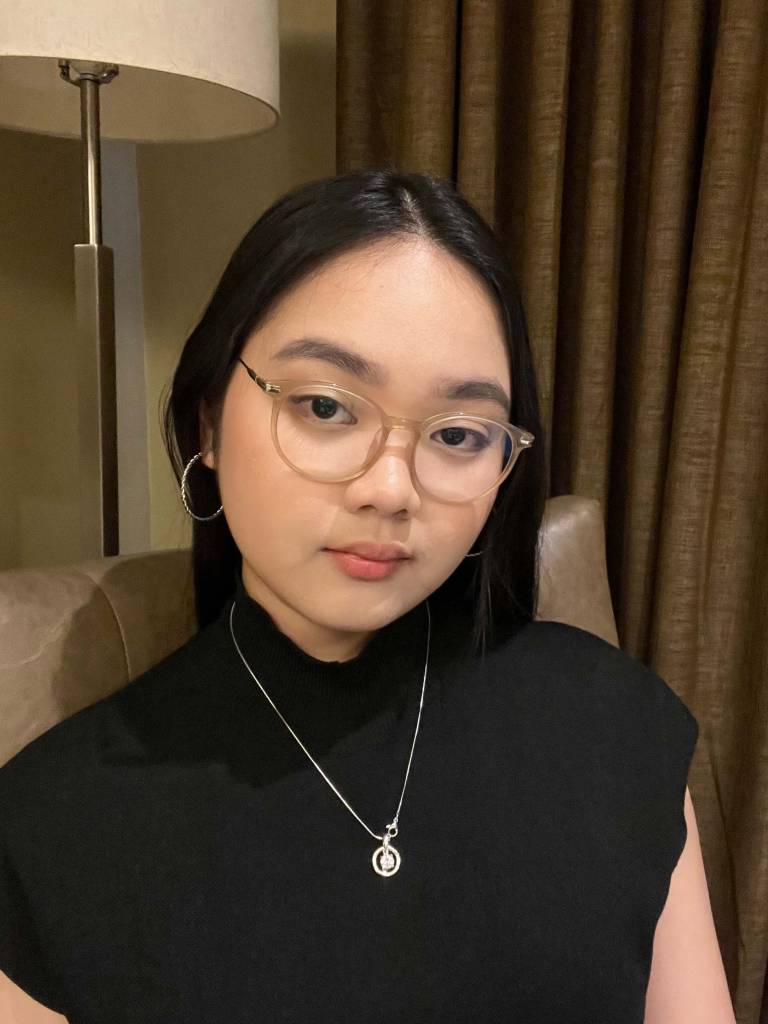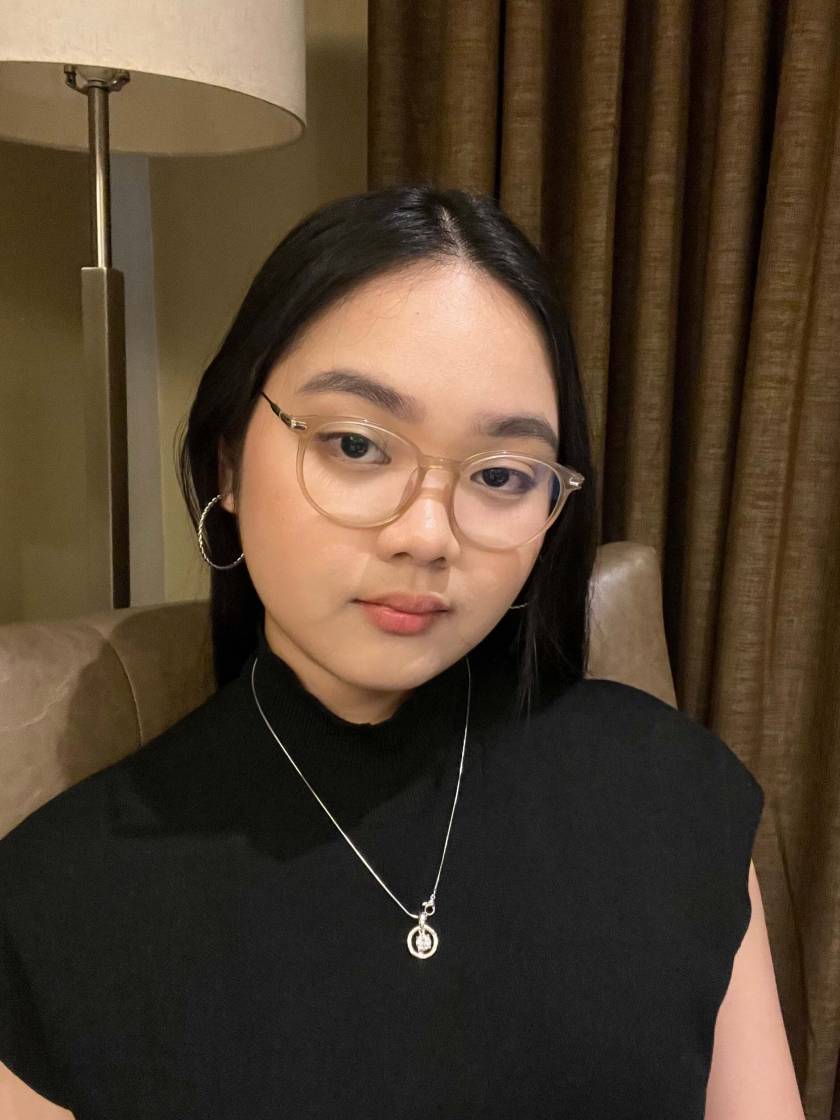 Allie Delos Santos is an experienced content writer who graduated cum laude with a degree in mass communications. She specializes in writing blog posts and feature articles. Her passion is making drab blog articles sparkle.
Allie is an avid reader—with a strong interest in magical realism and contemporary fiction. When she is not working, she enjoys yoga and cooking.